This post brought to you by Altos Tequila. The content and opinions expressed below are that of Southern FATTY.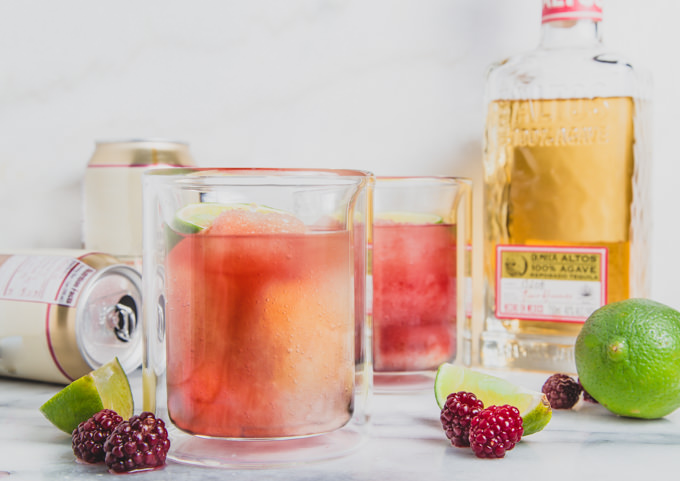 I've been on this mission lately at home in the Fatty test kitchen. I decided that I should try and venture out into the more unknown for some new recipes. Y'all that have been following along with my blog will know that this means that the first place that I start to gravitate towards is the bar. Time to pull out some of the hidden gems of the cocktail cabinet to mix with some classic tequila for a perfect summer sipper.
With a frozen ginger beer base, a splash of crème de cassis black currant liquor, a twist of a lime, and a favorite reposado tequila all come together to create one of the best cocktails I've made all year, the Frozen El Diablo Cocktail.
When I was browsing the liquor cabinet, I noticed something that I haven't ever used on the blog before. Crème de cassis is a beautifully dark, sweet liquor made from black currants. This nectar is made by crushing a bunch of black currant fruit berries, soaking them in alcohol (hey!), and then adding a bit of sugar to balance. Some of the absolute best apéritifs (before dinner drinks), like the Pompier with cassis and vermouth, topped with club soda, are made from this liquor. If you have ever wanted to create a drink that just tastes like summer, this needs to be involved. Think rich blackberry jam in a bottle. With alcohol. What's not to like about that?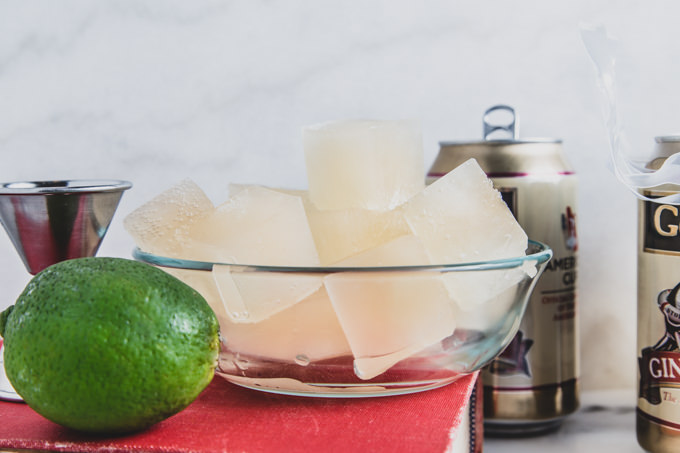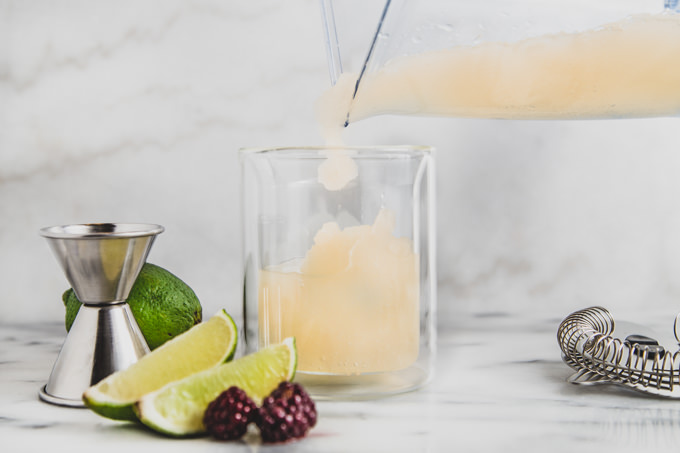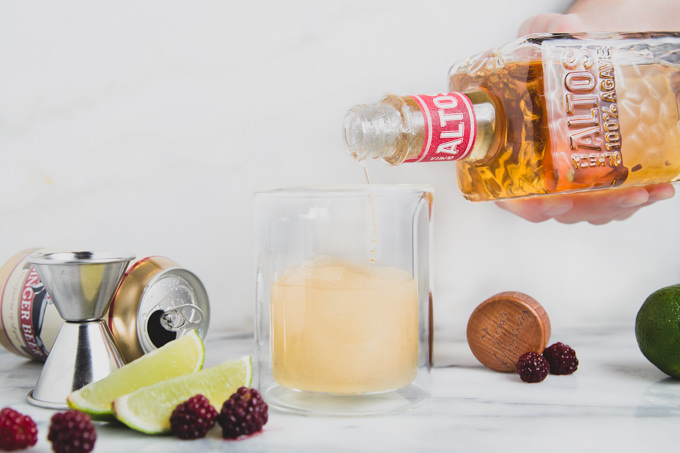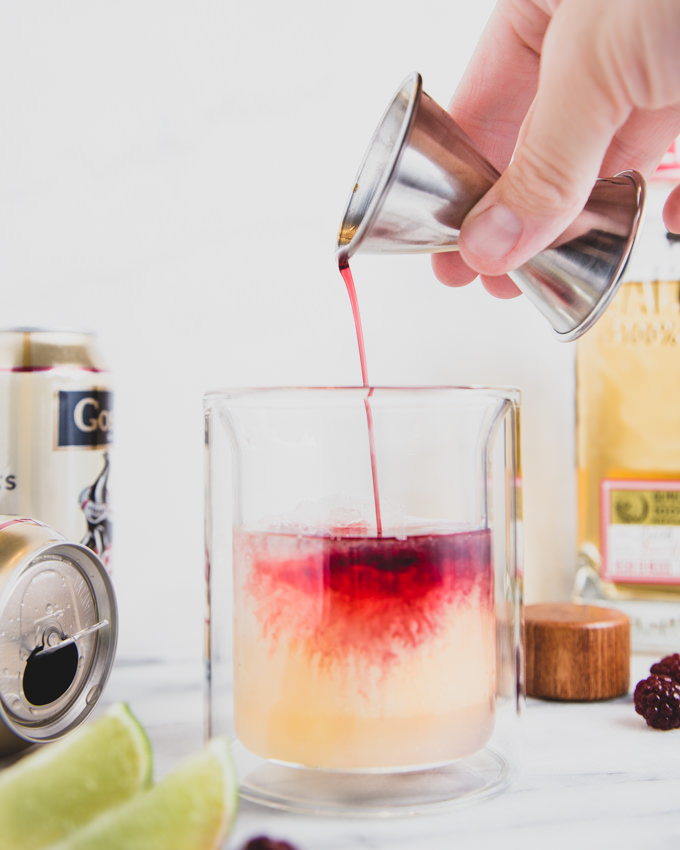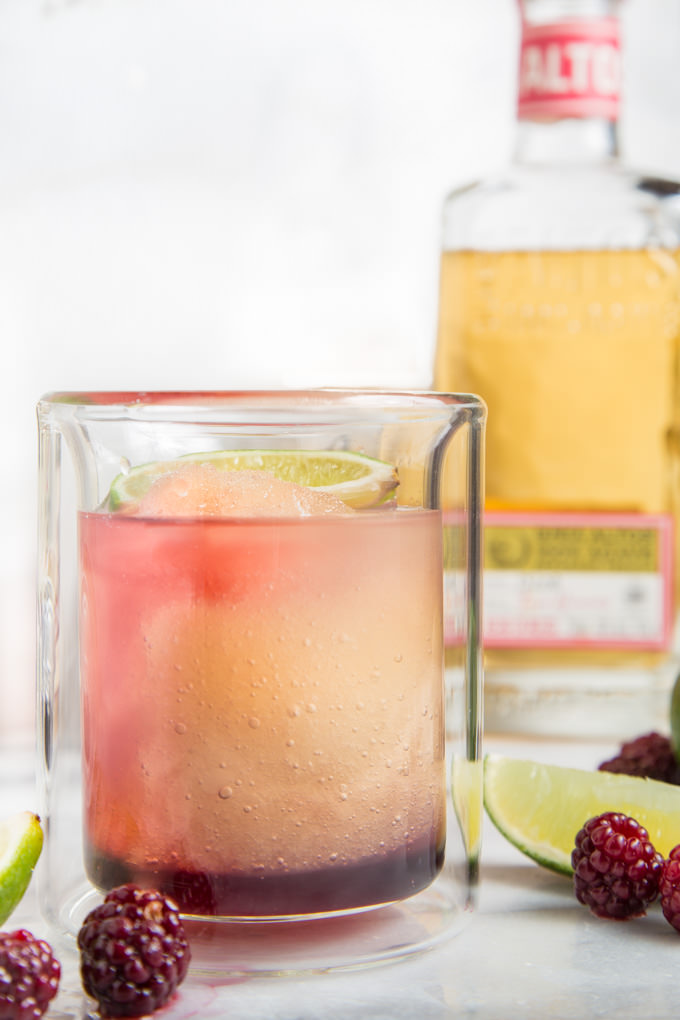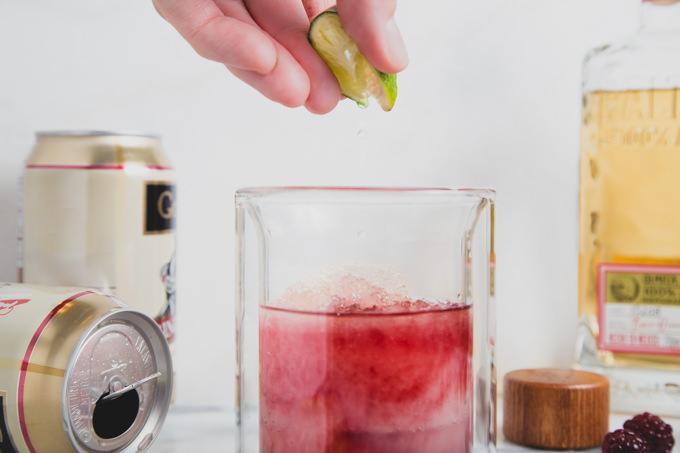 Another favorite made with the cassis is a Diablo. This is a simple blend of lime, tequila, cassis and ginger syrup. I originally heard of this when I was browsing a book from the 40's — Trader Vic's Book of Food & Drinks. If you see this gem at your local used book stop, grab it. It's packed with interesting recipes and guides to expand your palate. Since it's summer, why not try and make it a bit… colder?
Generally, when I create a frozen or slushy cocktail, I would just add a bunch of ice to the blender and blitz it up. After a few sips of the Altos tequila, I had the better idea of freezing the ginger beer. Why dilute something so tasty?! Finish off the rest of those Jalapeño Peach Tequila Pops that you have in the freeze to make room for your favorite ginger beer in an ice cube tray (or even just a container).
Get bored easily? Check out a few of our cocktail recipes to help the night go by a little faster. Maybe a Bourbon Berry Cake, if you have a sweet tooth.
Once you have those frozen cubes of ginger joy, you are nearly finished. This is a simple, simple recipe, y'all. Toss 'em in the blender and give them a swirl with a splash of, you guessed it, TEQUILA!
I'm using an aged tequila for this recipe. Altos Reposado is aged for 6-8 months in spent whiskey barrels. It's mastered with 100% blue agave grown directly in the highlands of Jalisco, Mexico. This tequila delivers that good-quality tequila flavor, along with a smooth sense of vanilla and true wood-aged essence. Honestly, y'all. It can be difficult to find a quality reposado at this price. It makes for the perfect cocktail mixer.
Combine this tequila with the sweetness of the cassis, the bit of a bite from a quality ginger beer, and you are absolutely set for summer.
I don't even want to admit how many of these I had once I discovered how awesome it really was. Summer success! I'll drink to that.

Frozen El Diablo Cocktail
Diablo cocktail recreated into a frozen slushy summer sip. Frozen ginger beer, creme de cassis black currant liquor, Altos Reposado tequila, lime. By SouthernFATTY.com.
Author:
Phillip Fryman | SouthernFATTY.com
Ingredients
12 oz ginger beer, good quality, frozen overnight
6 ounces Altos Reposado Tequila
splash ginger beer, to blend
2 ounce crème de cassis (black currant liquor)
1½ ounces lime juice, fresh
lime wedges, to serve
Altos Tequila Twitter     Altos Tequila Instagram