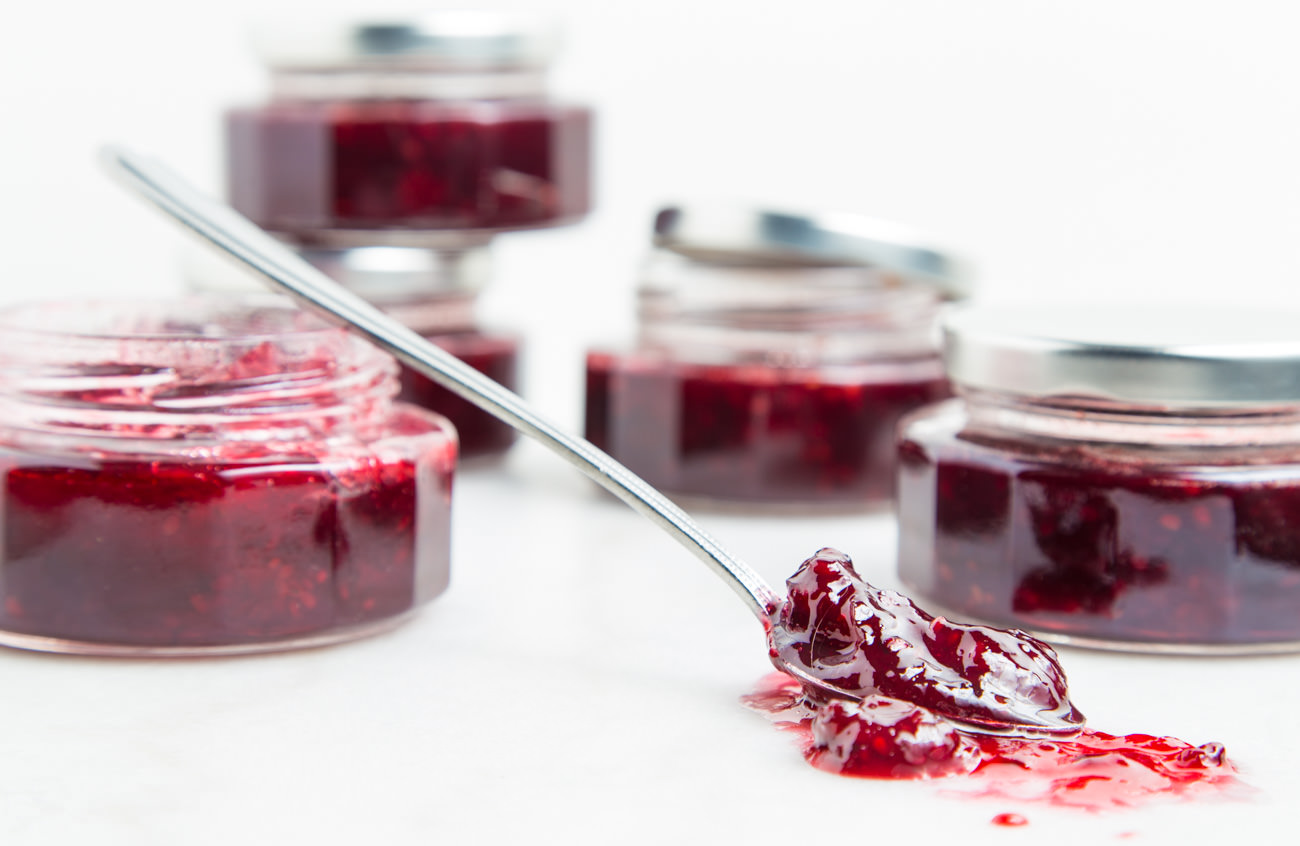 A couple posts back, I made some delicious Plum Glazed Cake Donuts. What you didn't see was that I was left with a ridiculous amount of plums. I kept procrastinating on what else I could try and make with them. I mean…. I blame Pokémon, really.
After a week or so of waiting around, I felt like the end for the plums was near. Having fruit that is leftover or starting to to reach its last few days immediately takes my mind to jam/jelly/preserves. I prefer to make jam with fruit that is a bit more mature in the kitchen. It gives it a deeper, more rich flavor. Sorta like making banana bread with those old spotted 'nanners. It's just so much better. Pack it all away in some little jars, and you are set for the rest of the year.
I give you my super-simple Blackberry Roasted Plum Jam recipe (no pectin!). The sweetness of the plums, combined with the somewhat tart blackberries, perfectly balances with a bit of sugar, lemon zest, and time to give you a preserve that is worthy of that extra pantry space that you've been saving.

I talked a bit about these mysterious sugar plums already. They look like plump cherries, but taste like much more tame, sweetened plums. Plums are a seriously underrated fruit. I can remember growing up with a couple of plum trees on the front corners of our house. I think they only thing I ever did with them was watch some weird webworm things run around… until my neighbor and I burned them off. Thankfully, we didn't melt down the house.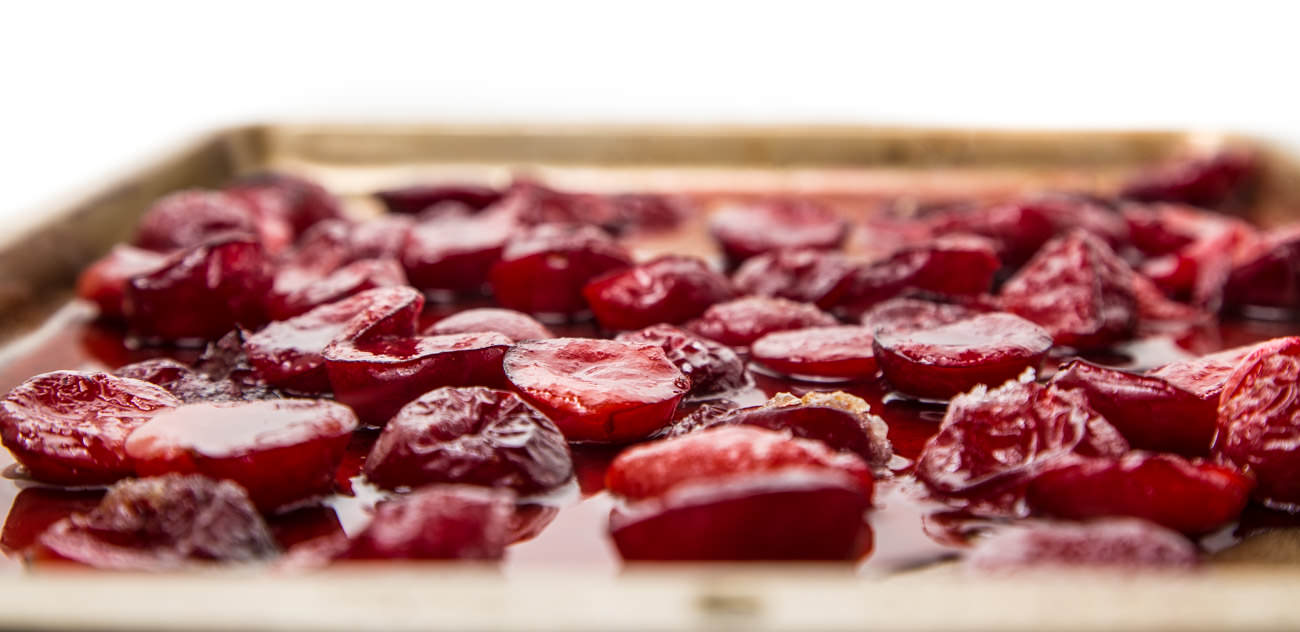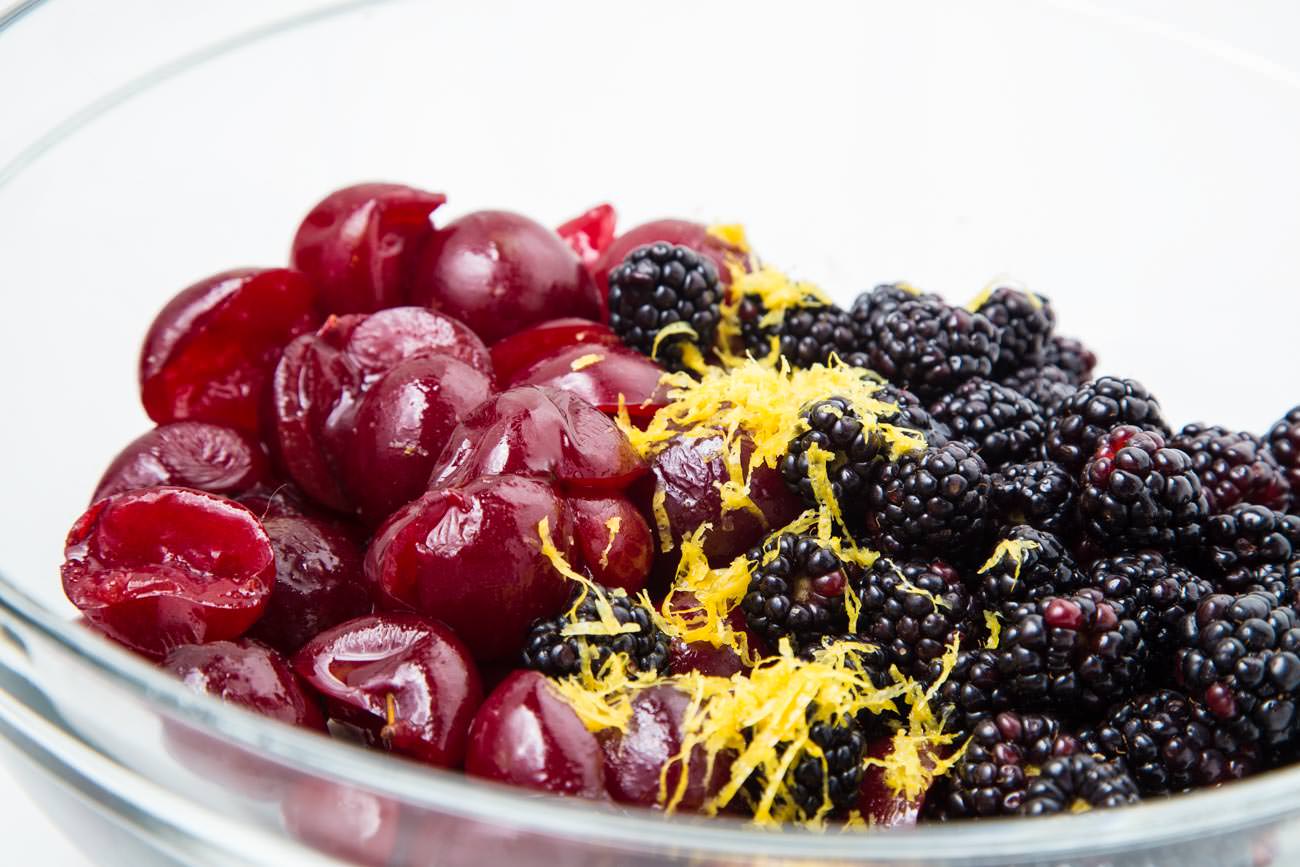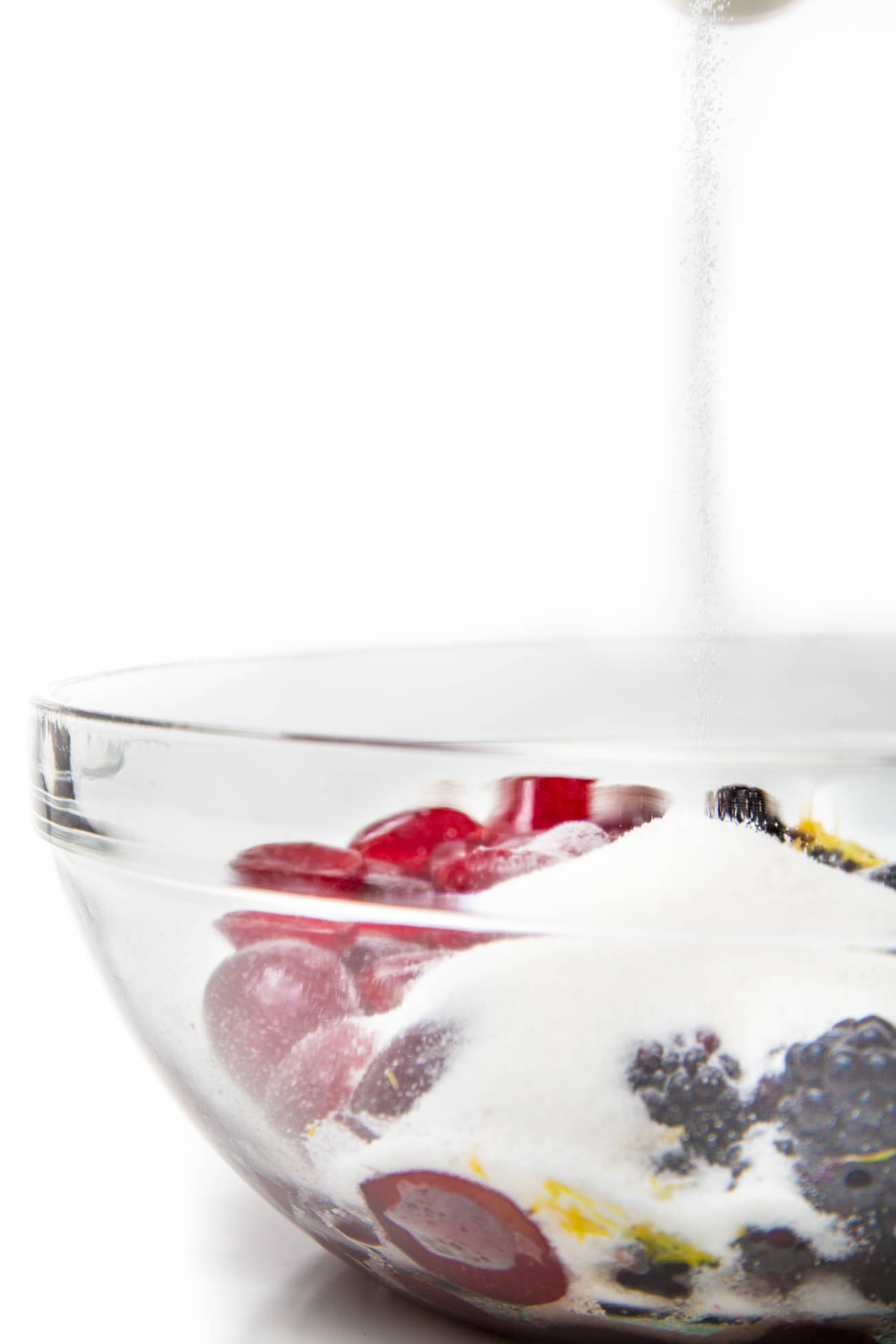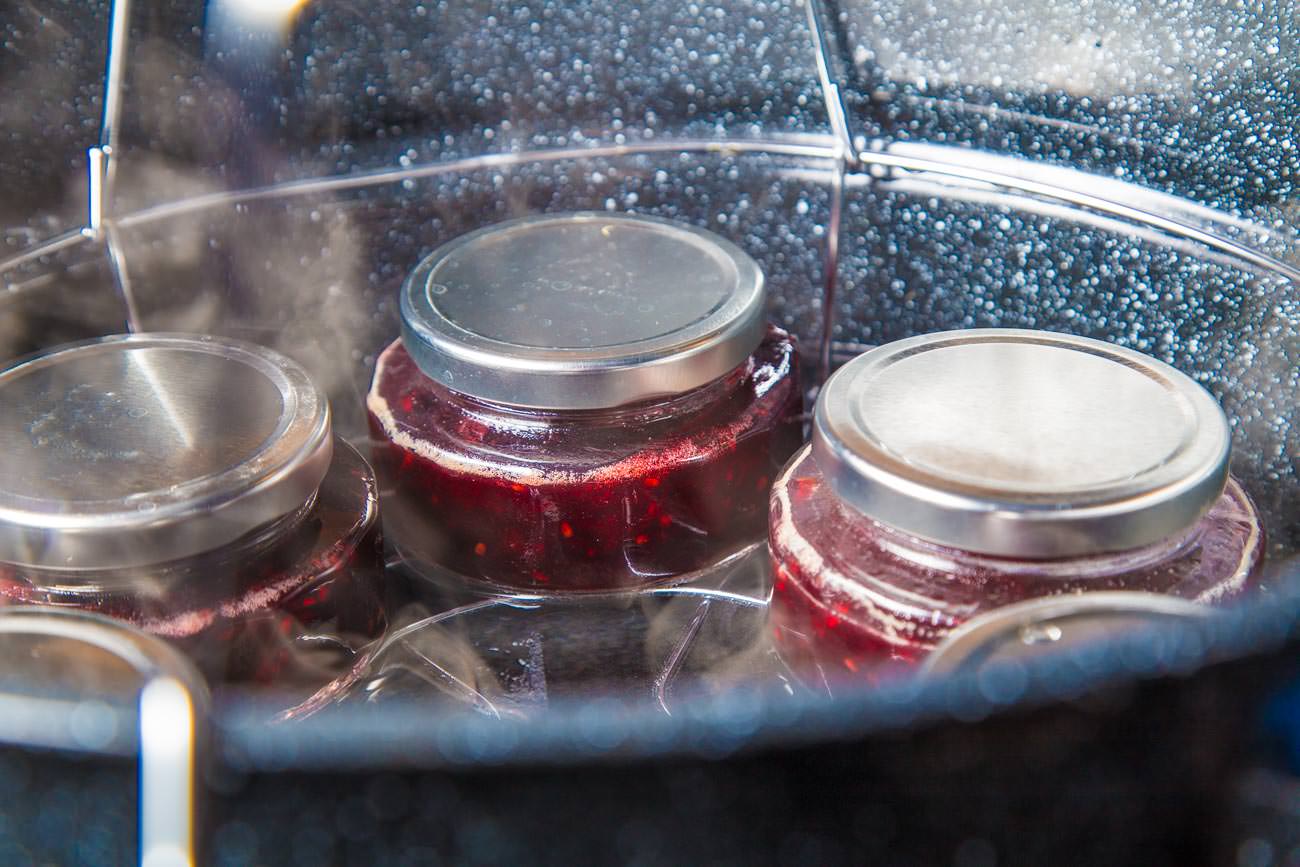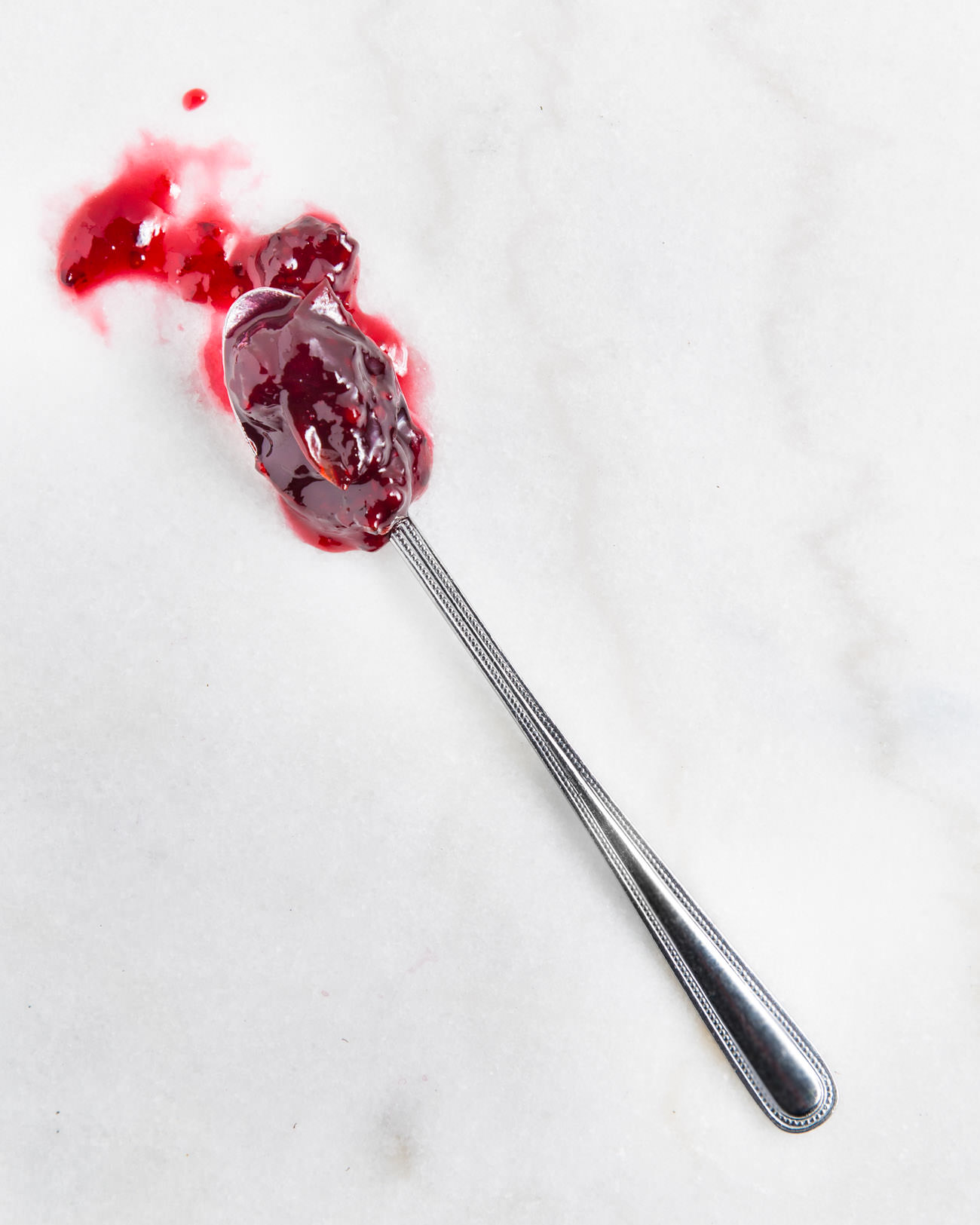 Looking back, I wonder if we could have actually eaten the plums. To me back then, plums were basically the equivalent to a prune. I knew prunes were just something old people drank to umm… help the day flow by faster. Now that I'm old and in bed by 9pm, fresh plums are a treat. Sugar plums, especially.Although, as I said before…. I'm not sure if that's just a marketing ploy by the local farmers. Maybe they are just regular plums with some fancy words attached. Either way, they're delicious!
Mixing some of your favorite currently-in-season fruits for jams can give amazing results. Toss together whatever you have around. Maybe even some of the bags o' frozen slices that are taking up valuable space in the freezer that could be better utilized by some homemade ice cream, bottles of vodka, or something else that is similarly critical to keep chilled.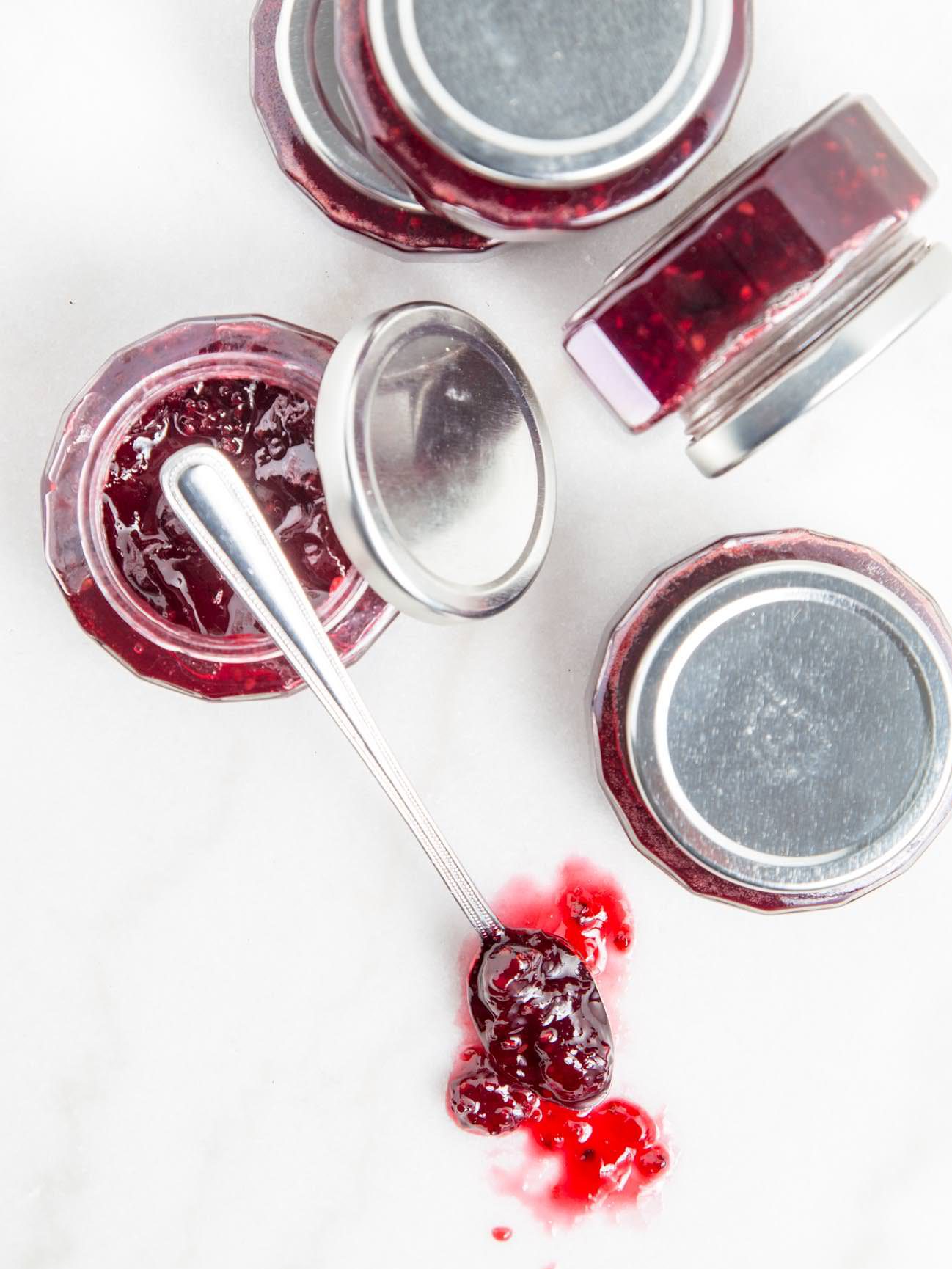 Making jam (or technically preserves in this case — because there is a difference) isn't all that complicated, really. If you haven't made any before, this is a great one to start with. Blackberries contain a ton of natural pectin, so you don't have to battle with adding any to this recipe. I know that for myself, I was terrified of that process before I tried a few first batches. Once you've mastered this simple sugar and fruit jam, you can move onto some other recipes with pectin (like this Strawberry Limoncello Jam from Love & Olive Oil).
Don't be too jelly, y'all. This jam can be all yours with just a little bit of shaking in the kitchen.
Enjoy!

Blackberry Roasted Plum Preserves
Simple, no-pectin blackberry and plum jam from SouthernFATTY.com
Author:
Phillip Fryman | SouthernFATTY.com
Ingredients
4 cups blackberries
2 cups plums, halved, pitted (I used sugar plums)
4 cups sugar
1 lemon, zested and juiced
Instructions
Heat oven to 400 F.
Place halved, pitted plums on baking sheet.
Sprinkle with a tablespoons or two of sugar and roast for 10-15 minutes. This just gives the jam a nice toasted flavor.
Place blackberries, plums, sugar, lemon juice and zest in a large saucepan or dutch oven.
Cook on high heat to a boil. Boil for 2-3 minute and reduce to medium/medium-low heat to cook for an additional 15 minutes or so.
Use a candy thermometer to heat to 220F before removing from heat.
You can test the jam by placing a small amount onto a plate that has been in the freezer for 5+ minutes. It should gel after a couple minutes to the preferred consistency.
Can per canner instructions, if desired.
Cool and enjoy!
Find more recipes on SouthernFatty.com.

Have a favorite jam? Share below in the comments!