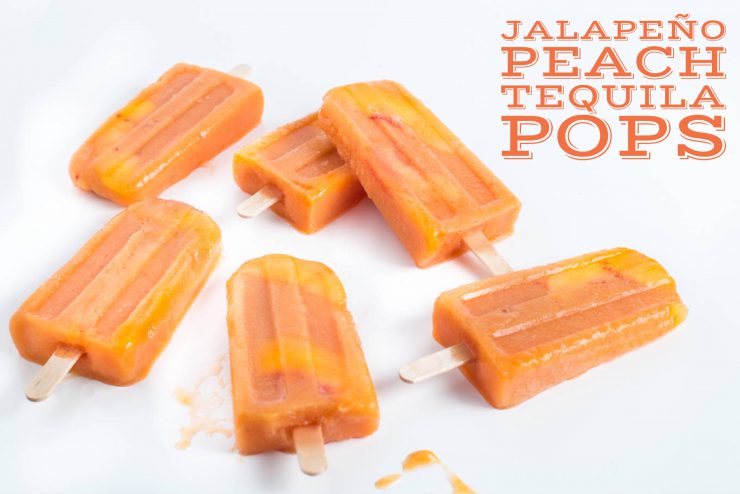 Here we are, y'all. Mid-summer. Weekends at the lake, failed diets, patio parties with friends. It's all in full swing and I'm not going to do anything to slow down the pace. Put those crazy college tequila memories aside. I'm going to show you my favorite frozen infusion for all of my summer shindigs.
We're taking some homemade jalapeño simple syrup, fresh local peaches and a splash of some of the best tequila you can get your hands on to make the best frozen pops you'll grab out of your freezer.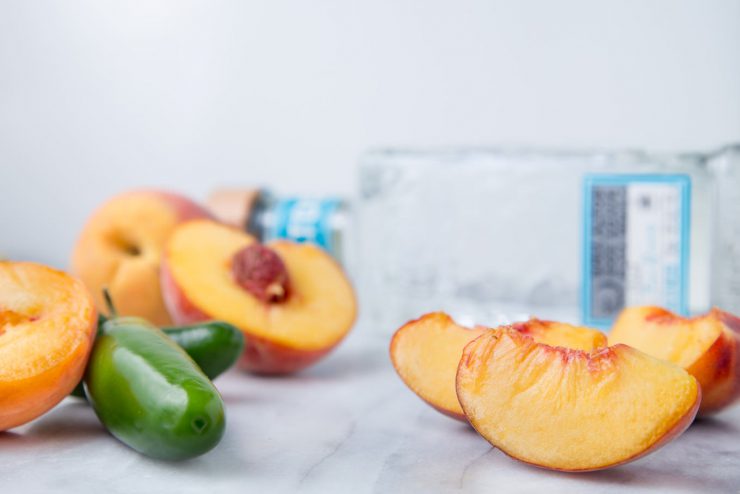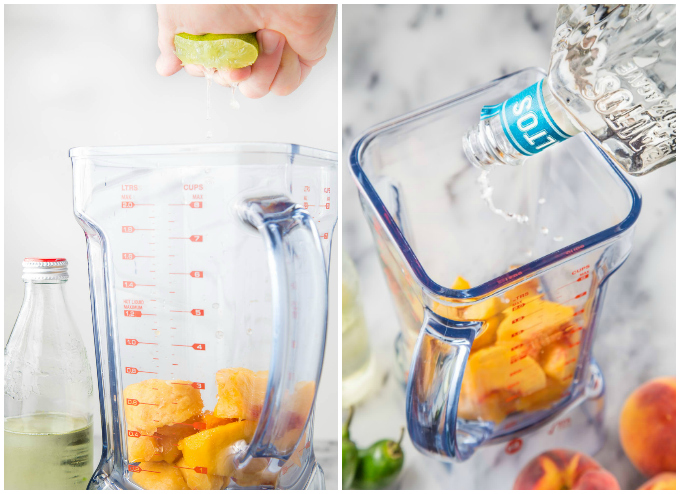 By now, you all know how I really feel about the summer heat. I absolutely love spending time outside with friends. By spending time outside, I mean in the shade. With a drink in hand. And preferably a fan or two blowing my hair like I'm in a 90s music video. This heat, y'all! I just can't deal with it. In an effort to bump up the time with my pals, I decided to forgo the regular cookies and cake that I would take to get-togethers and make some chilled treats.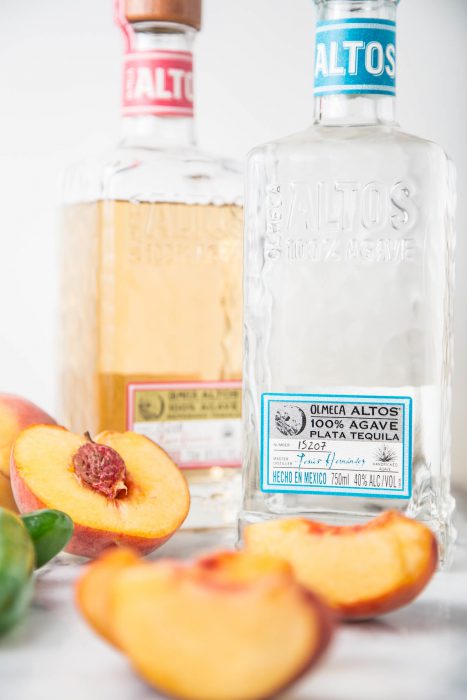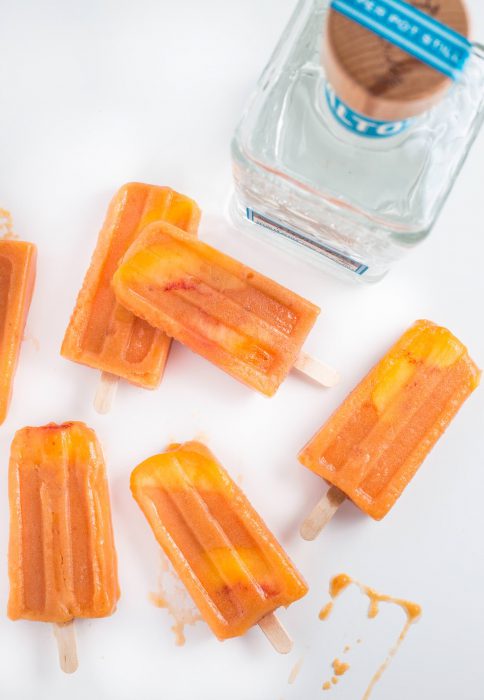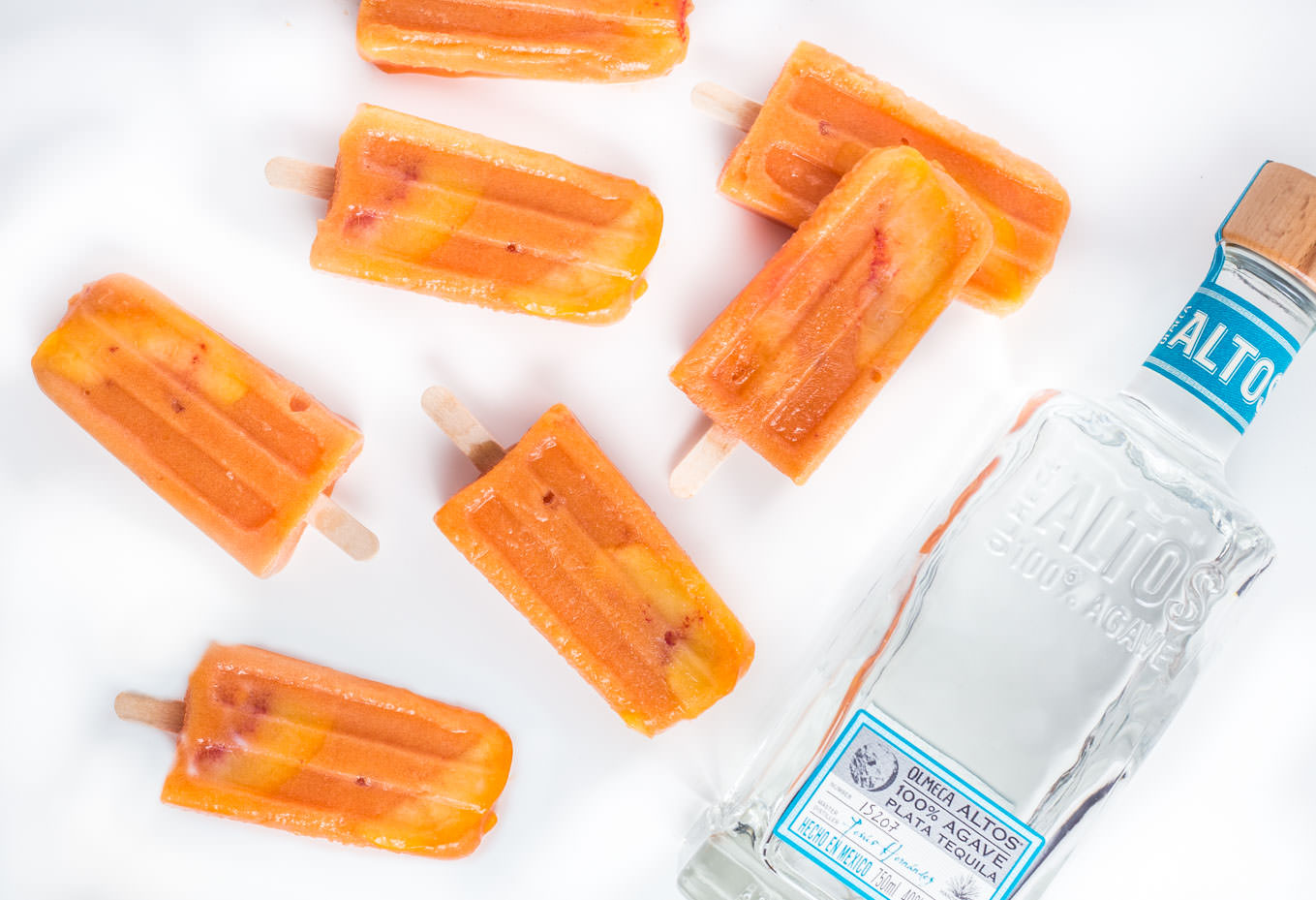 In comes the tequila…
I used to have a bit reserve about anything tequila. You hear all of those horror stories from people, ya know. "Oh. I don't do tequila. Not since College….". Bah-humbug! You just need to find a good tequila. Usually, people relate great tequila to a great price tag. I was lucky enough to discover the amazingness that is Olmeca Altos Tequila. I've honestly never found a more smooth, pure tequila at this price range. It's 100% blue agave crushed by a 2-ton tahona stone, double distilled in small-batch 100% copper stills. This is what you would find in those top shelf bottles. Care and meticulous process is given to every single batch. It's priced well enough that I love to grab a couple and just play with it in the kitchen a bit. It's the perfect margarita mixer, but can also be enjoyed on its own, if you are so bold.
Tequila has a new name, and this is it. This certainly isn't the last summer recipe that you'll see here with this. I've got a bottle or two of the reposado (aged in whiskey barrels… hello!) begging to be made into something sweet. That is, if I don't sip it all away first…
Bring on the summer, the tequila, and the heat! These perfectly chilled pops with a hint of spice and a delicate balance of tequila and sweet Southern peaches will help you enjoy the heat. It's not a complicated recipe, but is most certainly a summer star.
Cheers, y'all.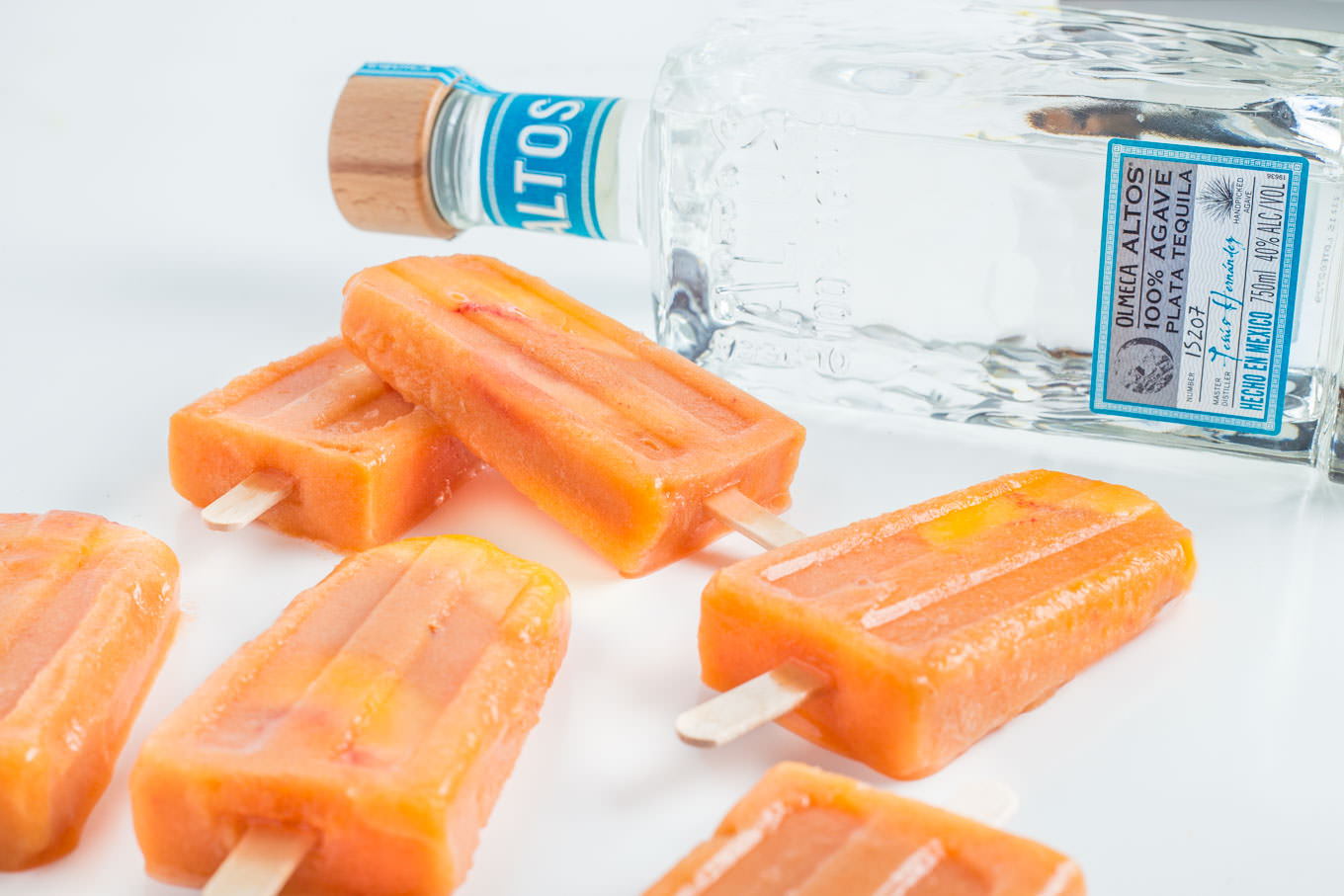 Find the popsicles molds HERE.
Jalapeno Peach Tequila Popsicles
Jalapeno Peach Tequila Popsicles with Altos Tequila by Phillip of SouthernFATTY.com.
Author:
Phillip Fryman | SouthernFATTY.com
Ingredients
Jalapeno Simple Syrup
1 cup sugar
1 cup water
2 jalapeños, seeded and roughly chopped
Popsicles
12 ounces peaches, pitted and peels removed
4 ounces jalapeno simple syrup
¼ cup tequila
3 tablespoons water
squeeze lime juice
Instructions
Jalapeno Simple Syrup
To make the syrup, bring sugar and water to a boil. Add jalapenos.
Boil for 2-3 minutes. Reduce to low heat and allow to simmer for 5 minutes.
Remove from heat and allow to cool, leaving jalapeno pieces in mixture until fully cooled.
Strain and keep chilled in a bottle to use.
Jalapeno Peach Popsicles
Combine peaches, jalapeno syrup, water, lime juice and tequila in a blender.
Blend until smooth.
Pour into popsicle molds (I used these), add sticks, freeze for several hours, preferably overnight.
Enjoy immediately from the freezer in the company of friends and family!
Find more recipes on SouthernFATTY.com.