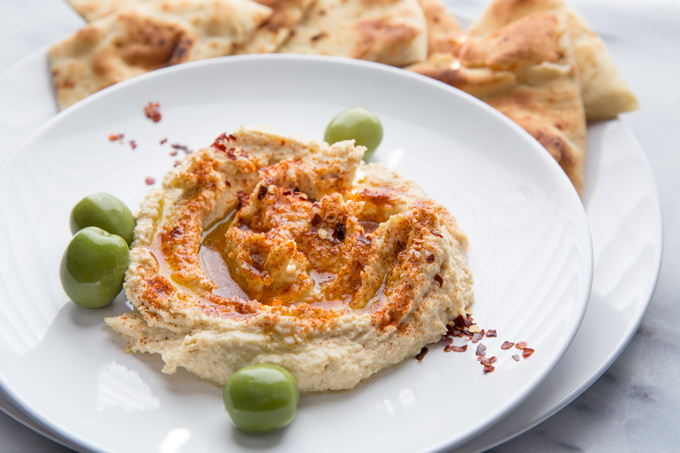 This week has been crazy, y'all. Right. I do realize that it is only Tuesday, but it's summer and hot and humid and sticky and gross out and I just. can't. deal. with it anymore. Last night, I came home after making the hour-long trek through the crowded streets of Nashville (that should have taken 20 mintues… grrrrr) to remember that I hadn't picked up anything for dinner. Nada. Nothin'. — Homemade Hummus to the rescue.
Since I was was trying to be all productive and shit this past weekend, I decided it was a good time to super clean out the fridge. If any of y'all have seen my actual refrigerator at home, you'd know that I keep it packed full 'o stuff. I hate not having options to cook with. I also happen to be one of those people that always forgets one thing, but gets so infatuated with making this one specific recipe, that I almost always end up going to the grocery store every night.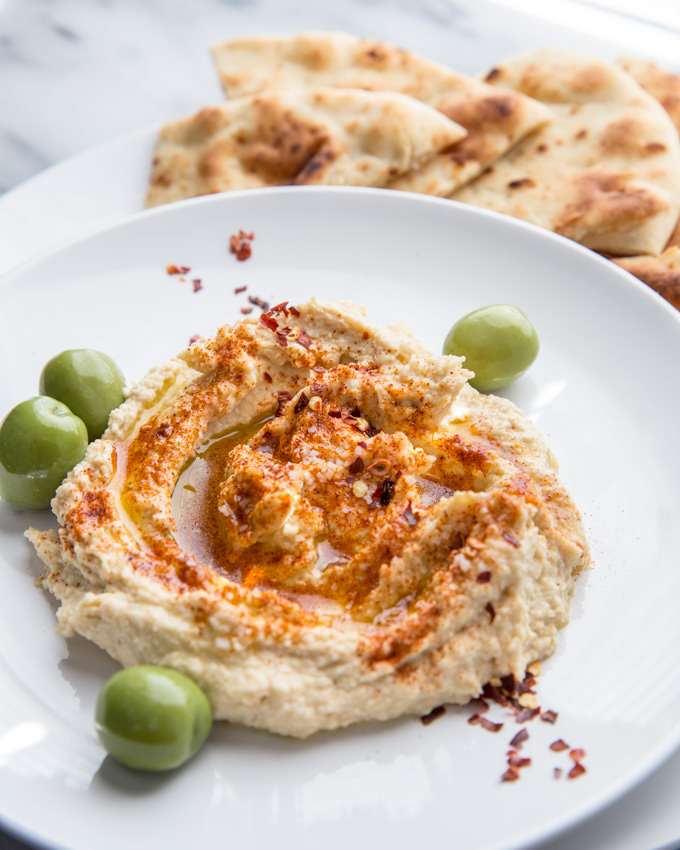 This night was different. I didn't want to go to the grocery, because I knew I would get trapped into making the extremely detailed lists to restock my fridge. I would make a list on my phone, transfer that list to a larger sheet of paper, remember that I didn't want to be that soccer mom walking around the grocery store with a full 8 1/2″ x 11″ sheet of paper as my grocery list, transfer it back onto my phone in edited form, then decide that it's my life, and nobody can keep me from having my excessive handwritten notes, transferring it back to a small steno-pad list.
This just wasn't going to happen tonight. I was exhausted and just wanted food. With that said, I'm trying to work on my summer body for next summer (because it failed miserably for this year — food is good, y'all). I've been attempting to make Indian food a lot at home lately, so I had plenty of canned chickpeas. Ta daaaa! The first thing I think of with chickpeas has to be hummus. I've always loved it as a snack, but this time I was going to make it my entire dinner. Why not?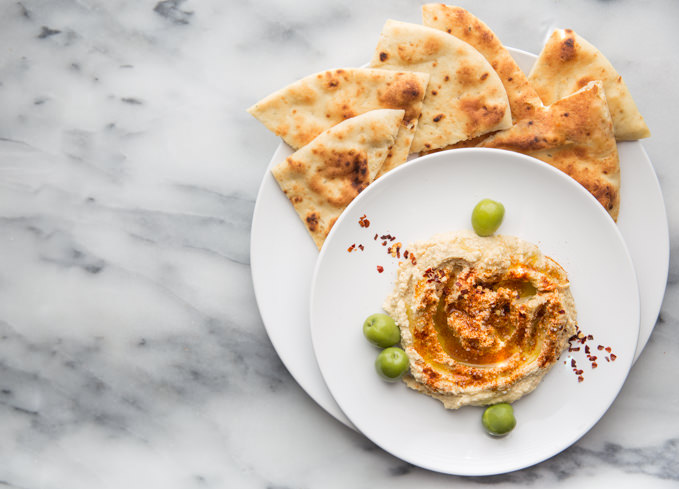 Hummus is really pretty simple to make. You probably have everything sitting around already. If you've looked up recipes before, you'll know that it needs something called tahini. This sounds fancy and all, but it's just blended up sesame seeds. We've got this.
The possibilities or what to eat with or add to your homemade hummus are truly endless. Sorta like my list of failed diet options this year. No guilt with this one, though. Enjoy, y'all!

10 Minute Homemade Hummus
Homemade hummus in 10 minutes, including homemade tahini and fresh garlic. Topped with some olive oil, it is the perfect snack or entire meal. From SouthernFATTY.com.
Author:
Phillip Fryman | SouthernFATTY.com
Ingredients
Tahini Starter
½ cup sesame seeds, hulled (the lighter ones you will find at every grocery)
2 tablespoons olive or sesame oil
Hummus
1 can (15 oz) chickpeas or garbanzo beans, drained (retain liquid)
2 garlic cloves
1 lemon, juiced
1 dash hot sauce
1 teaspoon salt
¼ teaspoon cumin, ground
¼ cup olive oil
Instructions
Start by dry toasting the sesame seeds in a pan over medium heat for a couple minutes until fragrant.
Cool for a minute and transfer to food processor.
Add 2 tablespoons olive oil and blitz until a paste.
Add the chickpeas, garlic, lemon juice, hot sauce, salt and cumin.
Blend and add olive oil until smooth.
If too thick, add a bit of the drained chickpea liquid until desired consistency.
Serve with extra olive oil, paprika, extra lemon, parsley, etc. as desired.
Enjoy! Find more recipes on SouthernFATTY.com.
What is your favorite homemade snack turned full meal? Comment below and let us know.