A favorite cinnamon toast sweet cereal takes a steamy spin into this steamed milk cereal caffé latte. Made with cinnamon sugar, cereal milk, rich espresso, and whipped cream.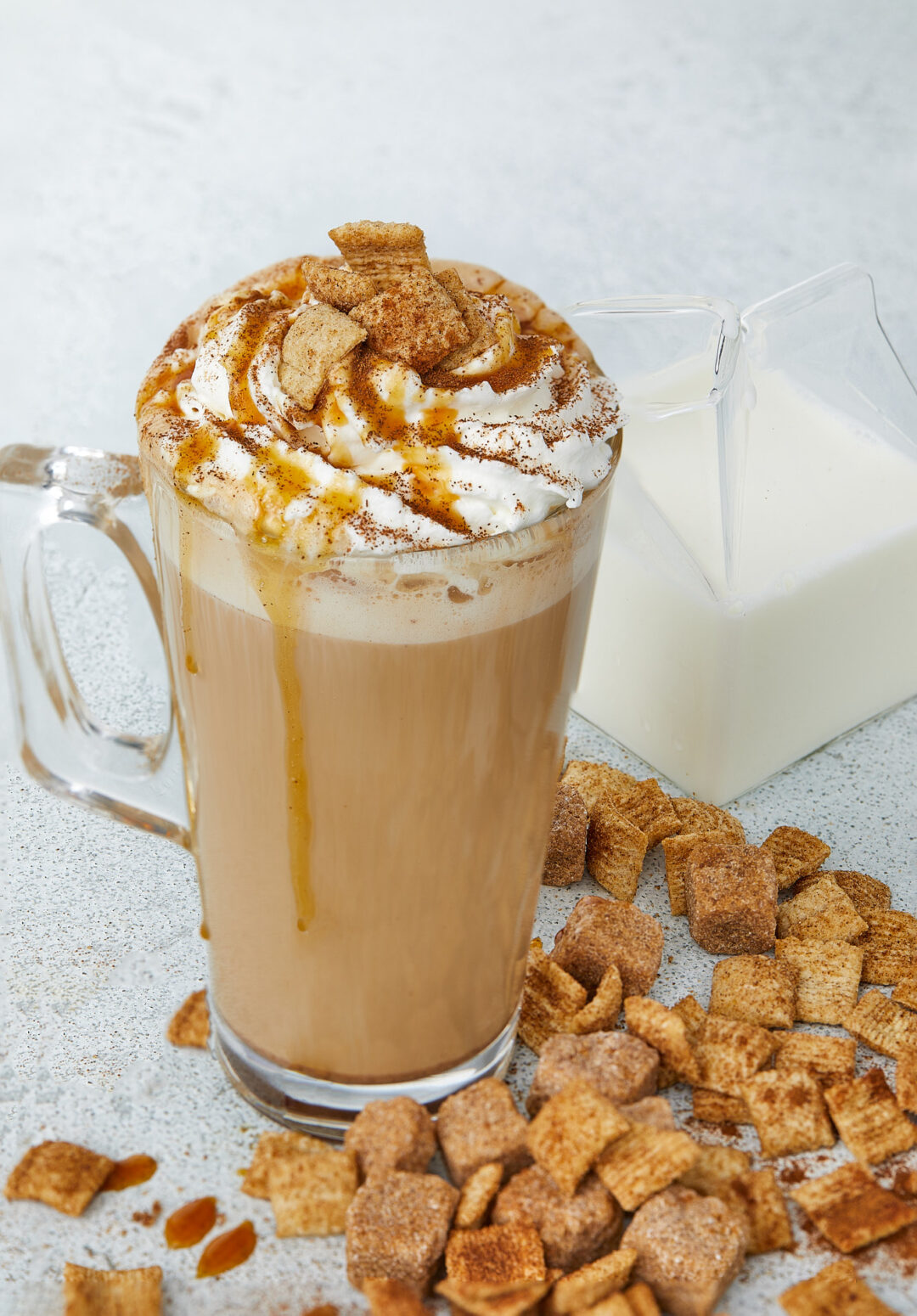 If you are one of those people that enjoys the milk from your cereal more than the cereal itself, welcome to the club. This one is for y'all! I tend to enjoy cereal more as a sweet snack, as I'm not really a big breakfast person during the week. What am definitely am though is a coffee drinker. I've become one of those coffee people. This latte recipe brings the best of the breakfast bowl into the coffee cup with cinnamon toast cereal whole milk, steamed to perfection, blended with espresso and topped with whipped cream. Call it breakfast… call it dessert. Whatever you decide to call it, I'm sure it will be a hit in your hands.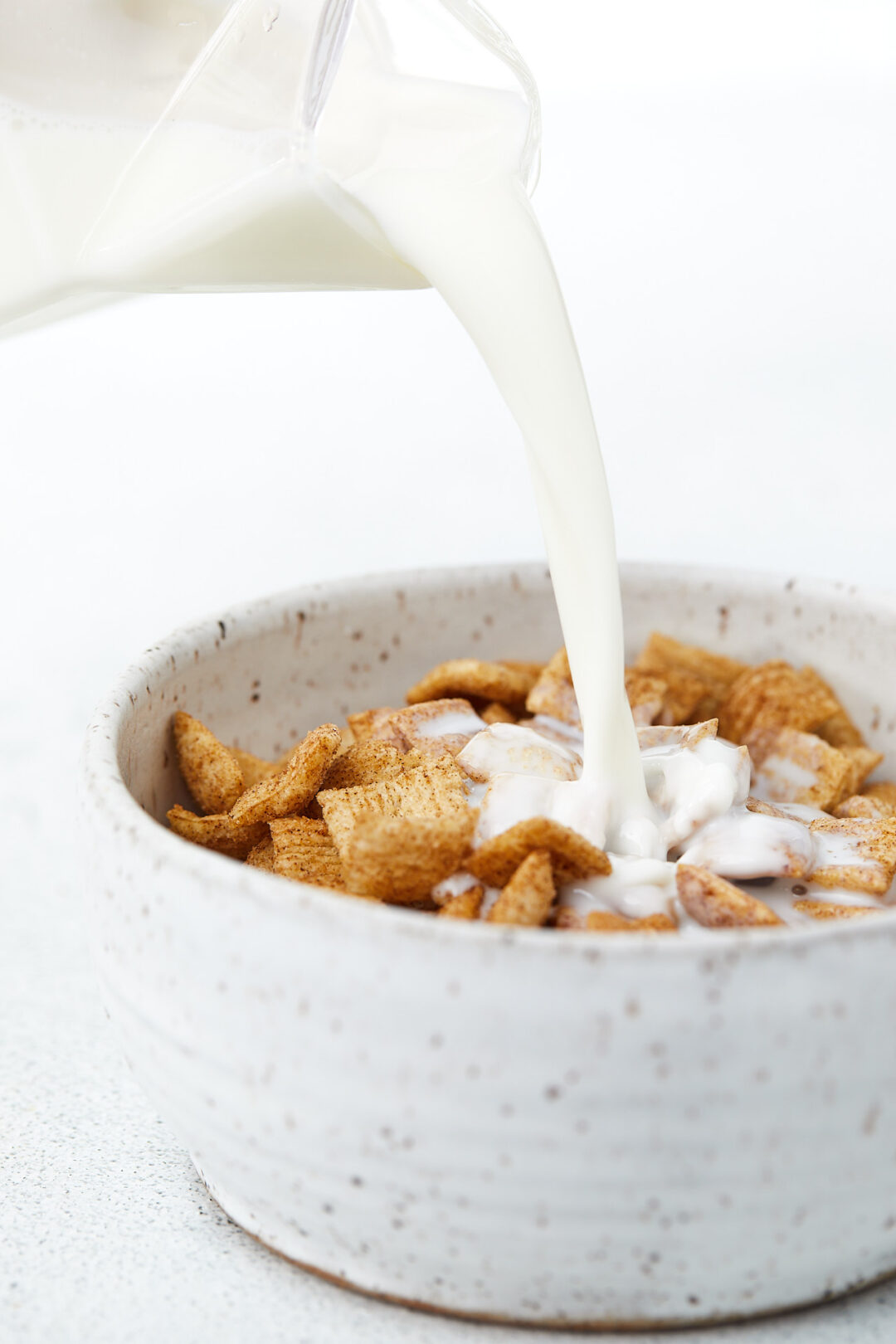 This is a simple, simple, simple recipe to make. You can use coffee, instant espresso, or go all in if enjoy making espresso. Like I mentioned, I am one of those people that keep a little book with ratings, notes and grind settings for new coffee that I try. A latte is best to me when you can steam whole milk to give it that silky smooth rich flavor and finish.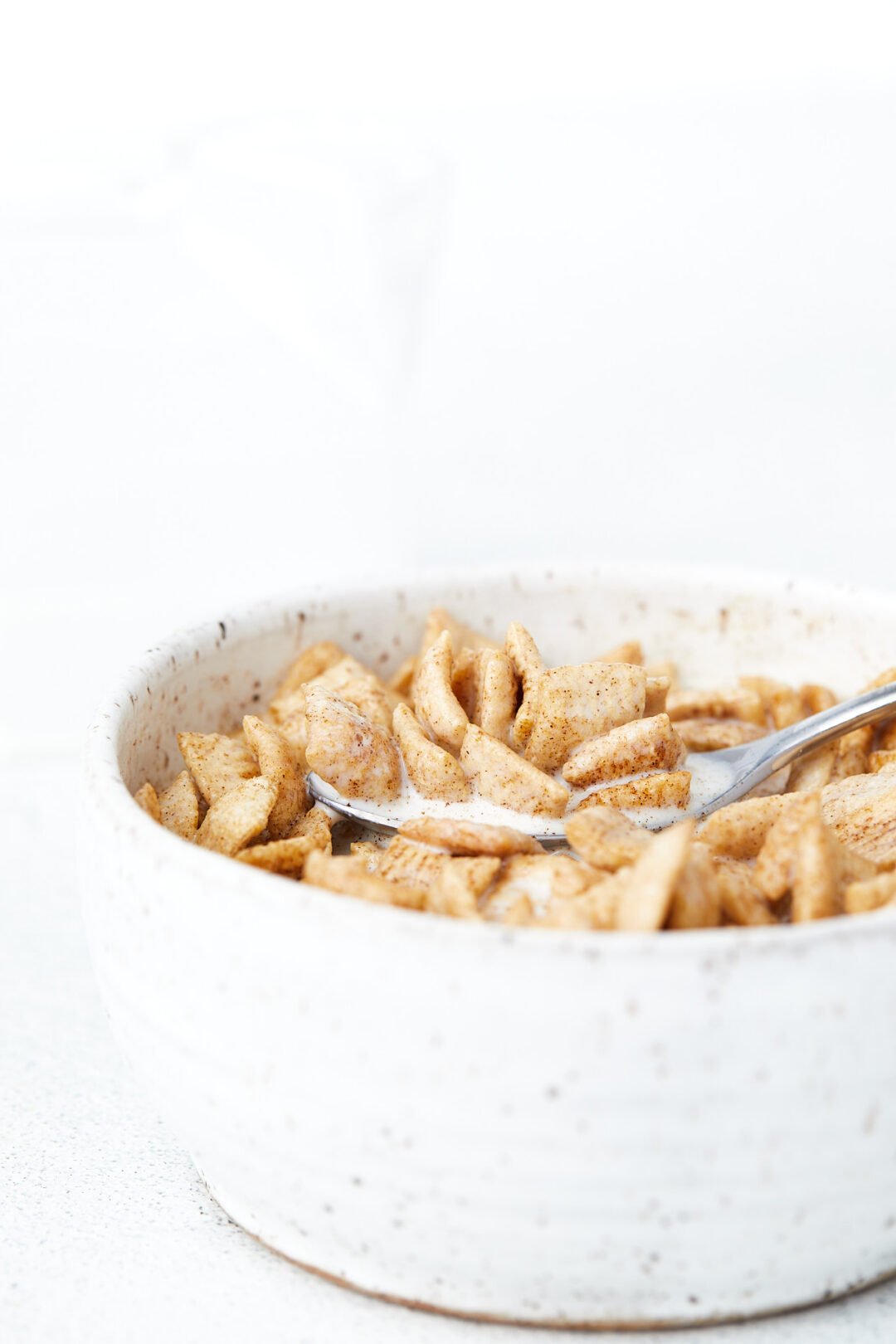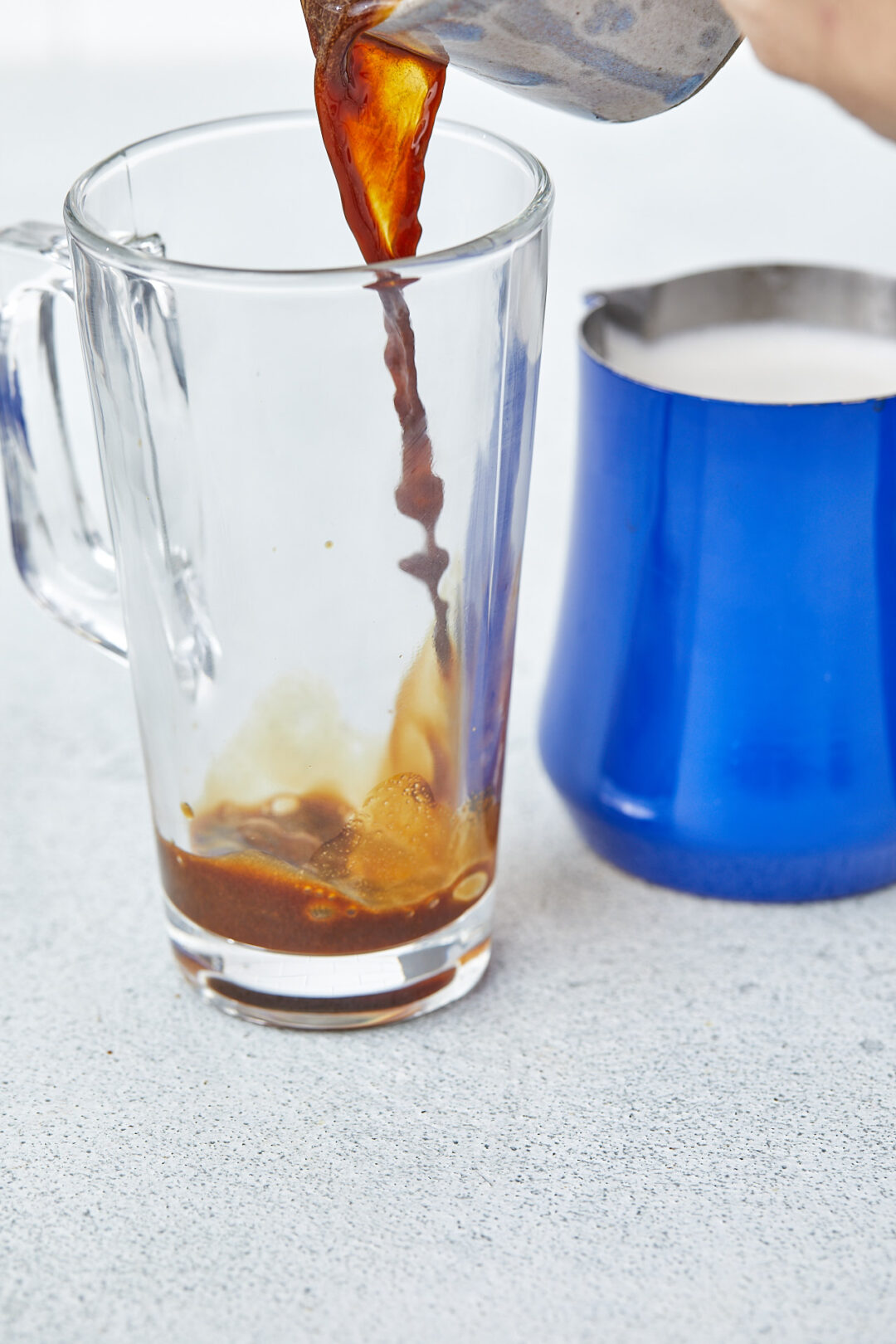 Don't have a steamer on your coffee machine? No big deal. A tiny frother woks great. Neither of those? Luckily good quality milk does most of the work for you. Put some milk in a container, shake it like a Polaroid picture, and warm it up. Just try to get some air into it. Reduced fat milk will work, but I really encourage whole milk for this one. Not only does it hold air to give a better texture, you get the benefits of the dairy itself.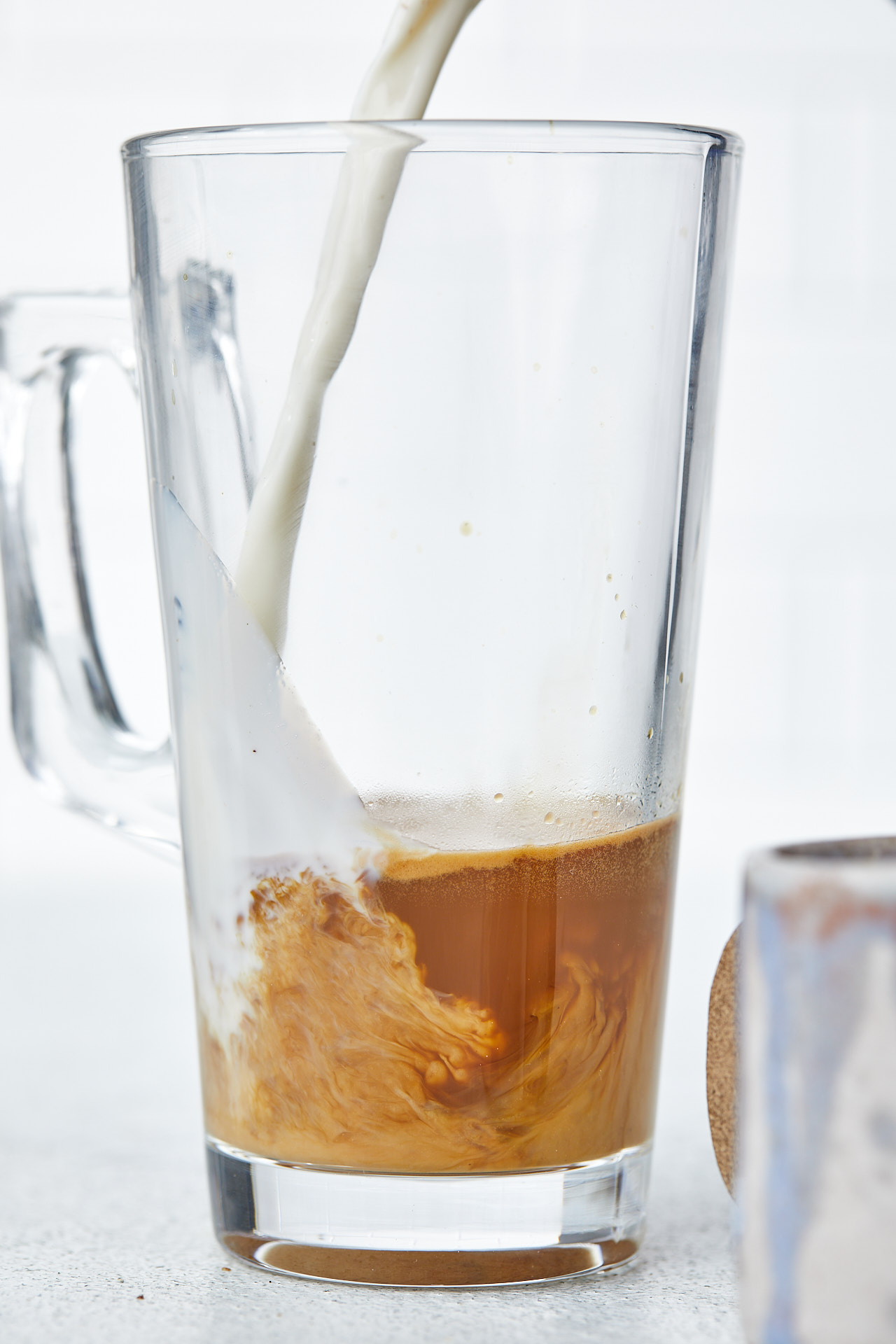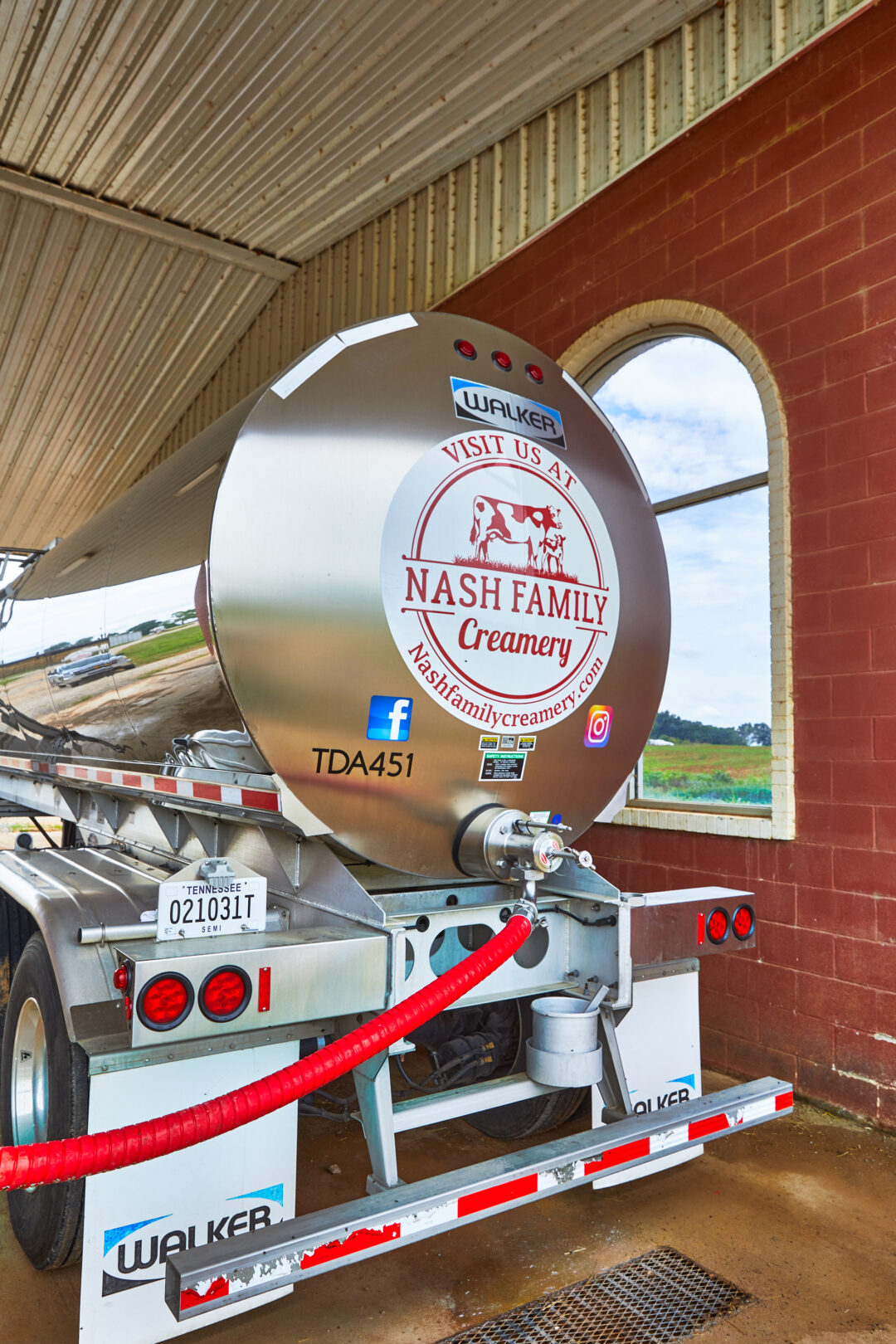 I'm gonna nerd out a bit here, but I can't help it. Milk is a pretty amazing thing. One cup of whole milk is nutrient-packed, with 13 (that's… a LOT) essential nutrients: protein, calcium (28% of daily recommended in one cup), phosphorus, vitamin A, vitamin D, riboflavin (B2), niacin (B3), pantothenic acid (B5), cobalamin (B12), iodine, selenium, potassium, and zinc. Research shows that people in many populations under-consume many of these essentials. — So, basically… More lattes, y'all! I definitely will take all of the immunity-building help I can get during these winter months.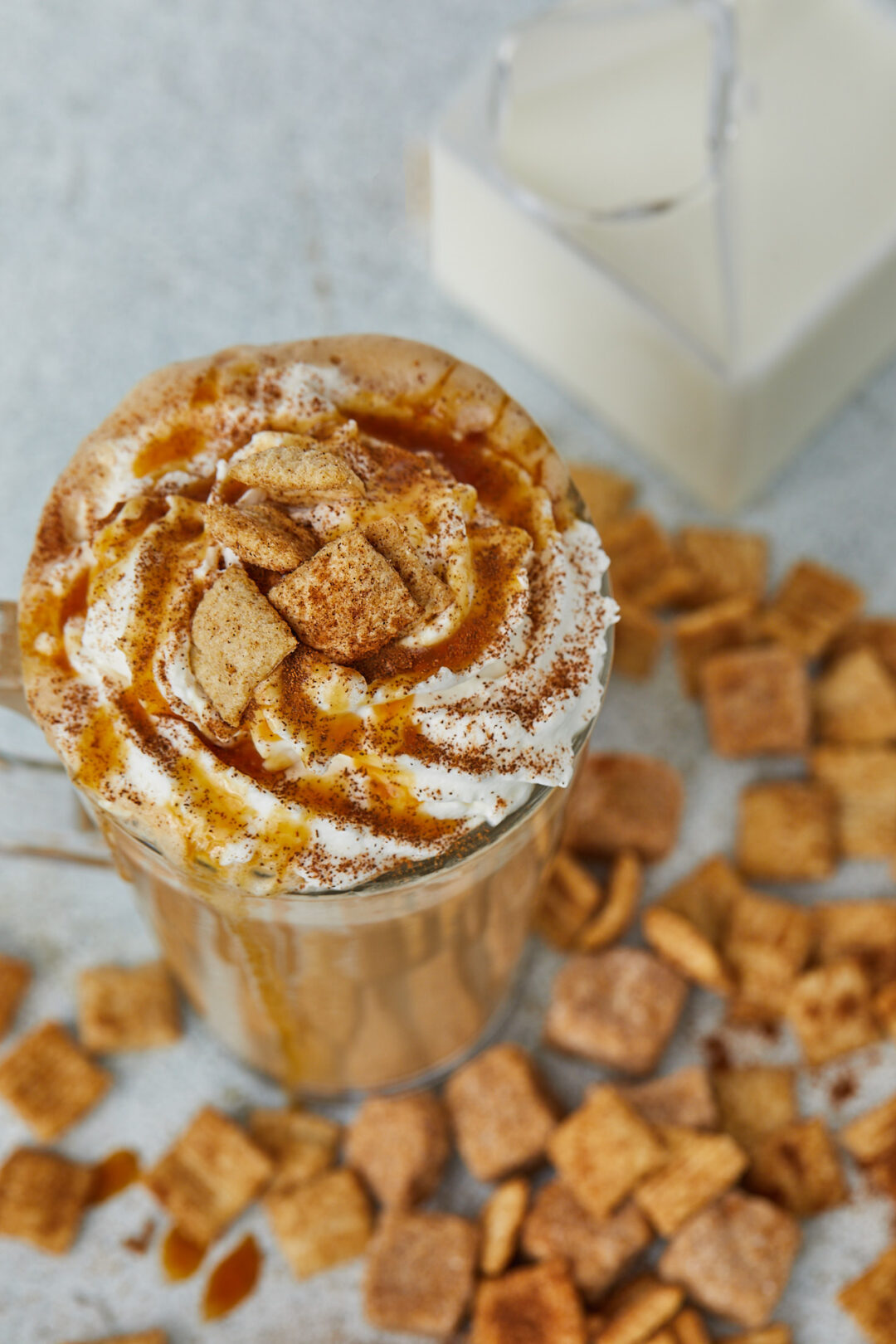 Obviously, adding sugary cereal to milk is a treat and isn't that same as a simple cold glass of milk nutritionally, but if there is benefit to your health in sweet moderation, I think it's worth highlighting.
In my research for this, I found some really neat articles about the nutritional quality of milk. If you want to take a deep dive, check it out!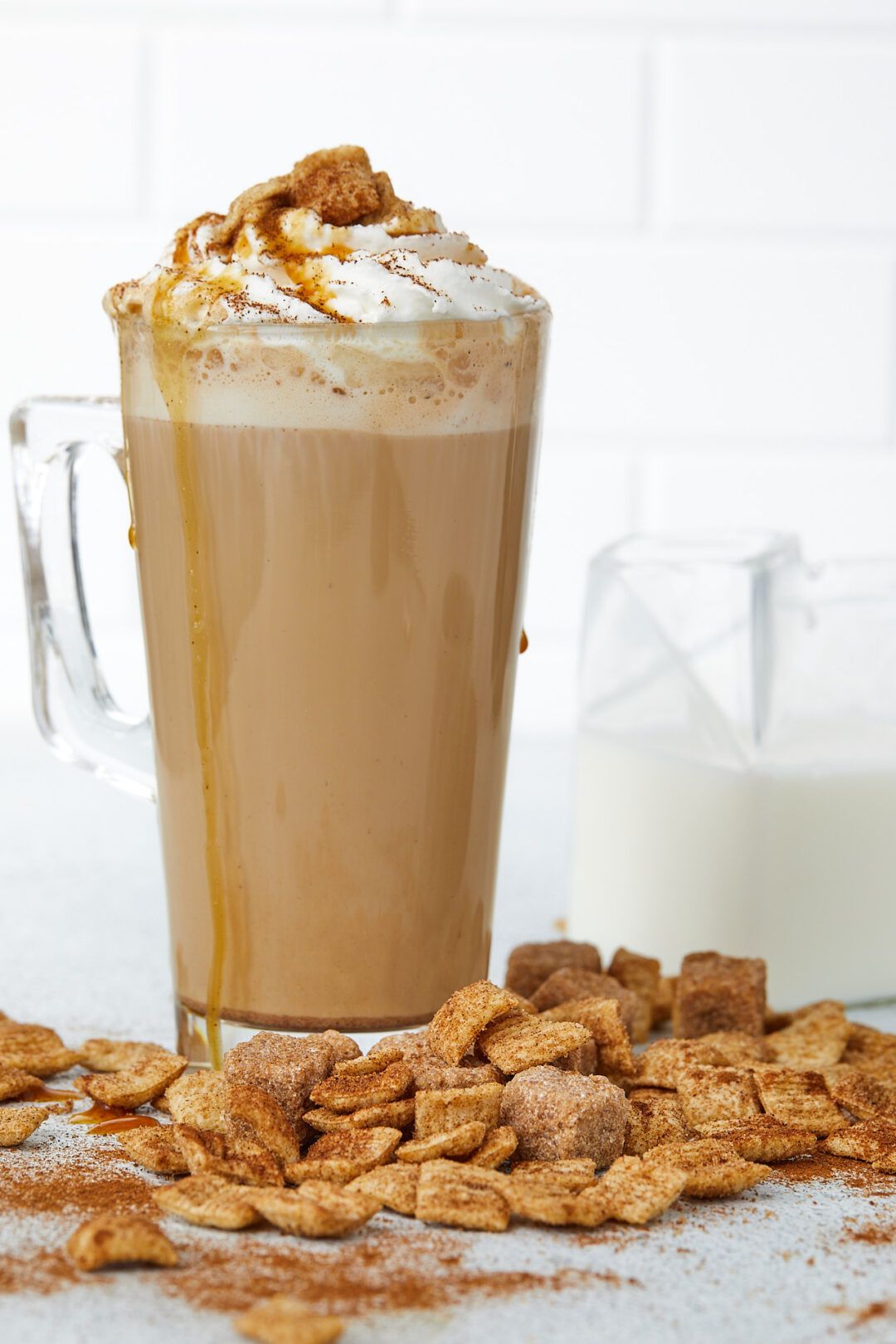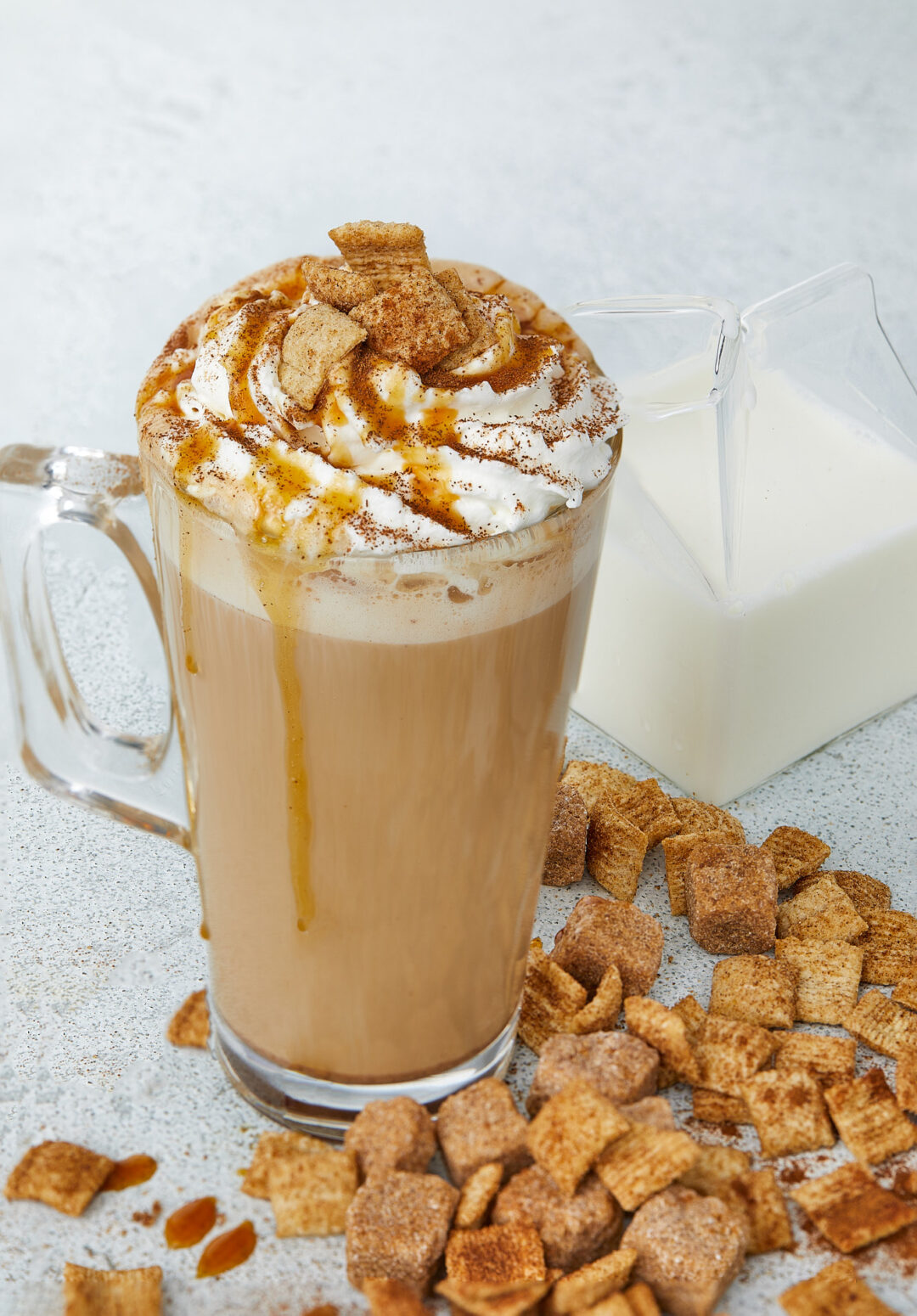 This recipe reminds me a bit of the chocolate milk cookies that I made. I'm definitely going to see what else I can try with the cereal milk base. Maybe some macarons, waffles, who knows. (Share any ideas below, please!)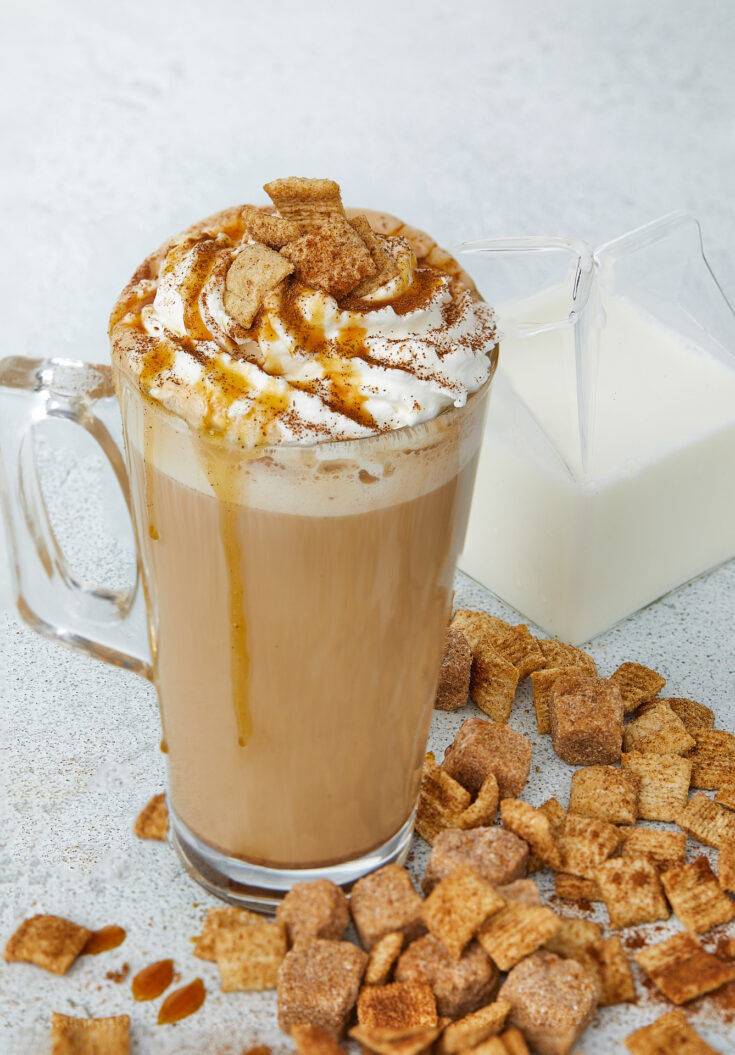 Yield:

1 drink
Cinnamon Toast Crunch Latte
Additional Time:
15 minutes
A favorite cinnamon toast sweet cereal takes a steamy spin into this steamed milk cereal caffé latte. Made with cinnamon sugar, cereal milk, rich espresso, and whipped cream. From SouthernFatty.com.
Ingredients
1 1/2 cups whole milk
2/3 cup cinnamon toast cereal
1 double shot espresso (or coffee alternative equal to one drink)
1/4 cup whipped cream
1/2 teaspoon ground cinnamon
Instructions
Combine cereal and milk. Str together and allow to sit for at least 15 minutes.
Strain cereal milk and discard soaked cereal (eat it, if you want!).
Steam cereal milk until hot. If no steamer available, heat milk and use frother to aerate slightly.
Add espresso to hot cereal milk.
Top with whipped cream, cinnamon, and a bit of the cinnamon toast cereal.
Enjoy! Find more recipes on SouthernFatty.com.
Notes
Partnership with The Dairy Alliance.
Recommended Products
As an Amazon Associate and member of other affiliate programs, I earn from qualifying purchases.
Nutrition Information:
Yield:
4
Serving Size:
1
Amount Per Serving:
Calories:

260