Ultimate homemade cinnamon rolls recipe with a salted whiskey cream glaze icing.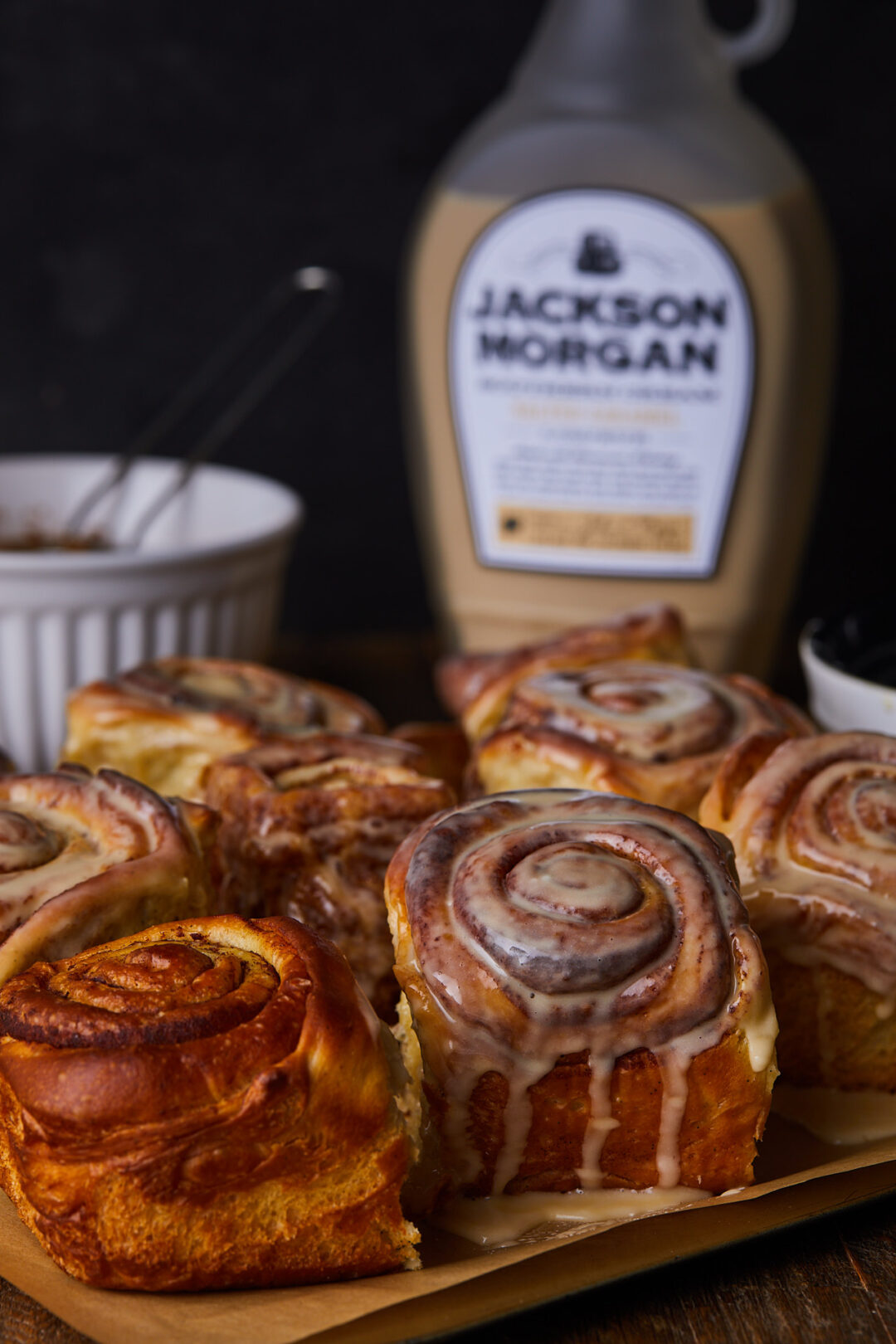 I'm not quite sure why cinnamon rolls became a Christmas morning tradition in so many households, but I sure am glad that mine was one of them growing up. Cinnamon, sugar, sweet dough. These make for the best aroma in a house after waking up the parents at 5am, being told to go back to bed until 6am, and running past the living room "without looking" at the gifts before everyone stumbles out of bed. These cinnamon rolls give everyone a little extra gift for the holidays… a salted caramel whiskey cream glaze icing with the help of my favorites down the road from Nashville at Jackson Morgan Southern Creams.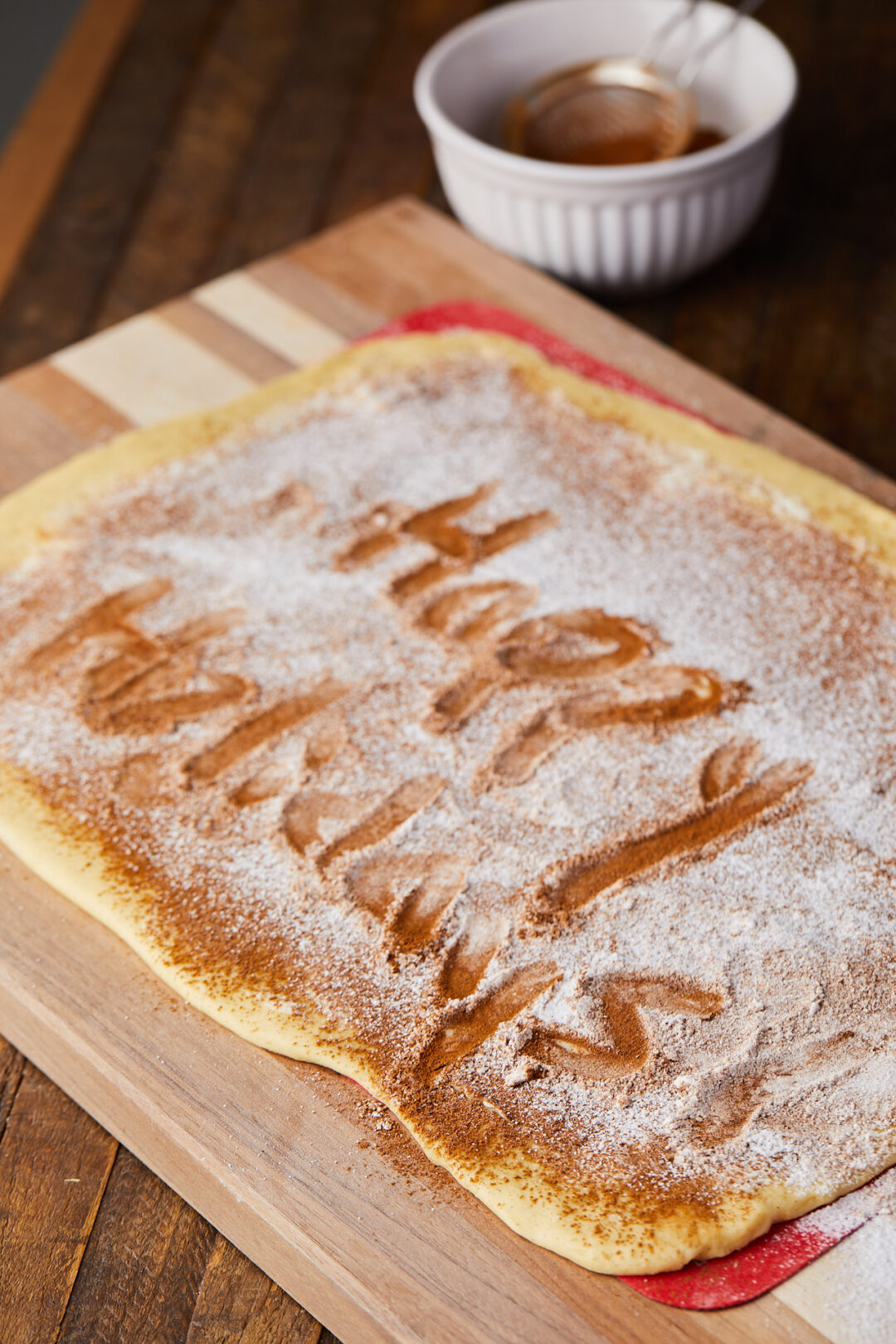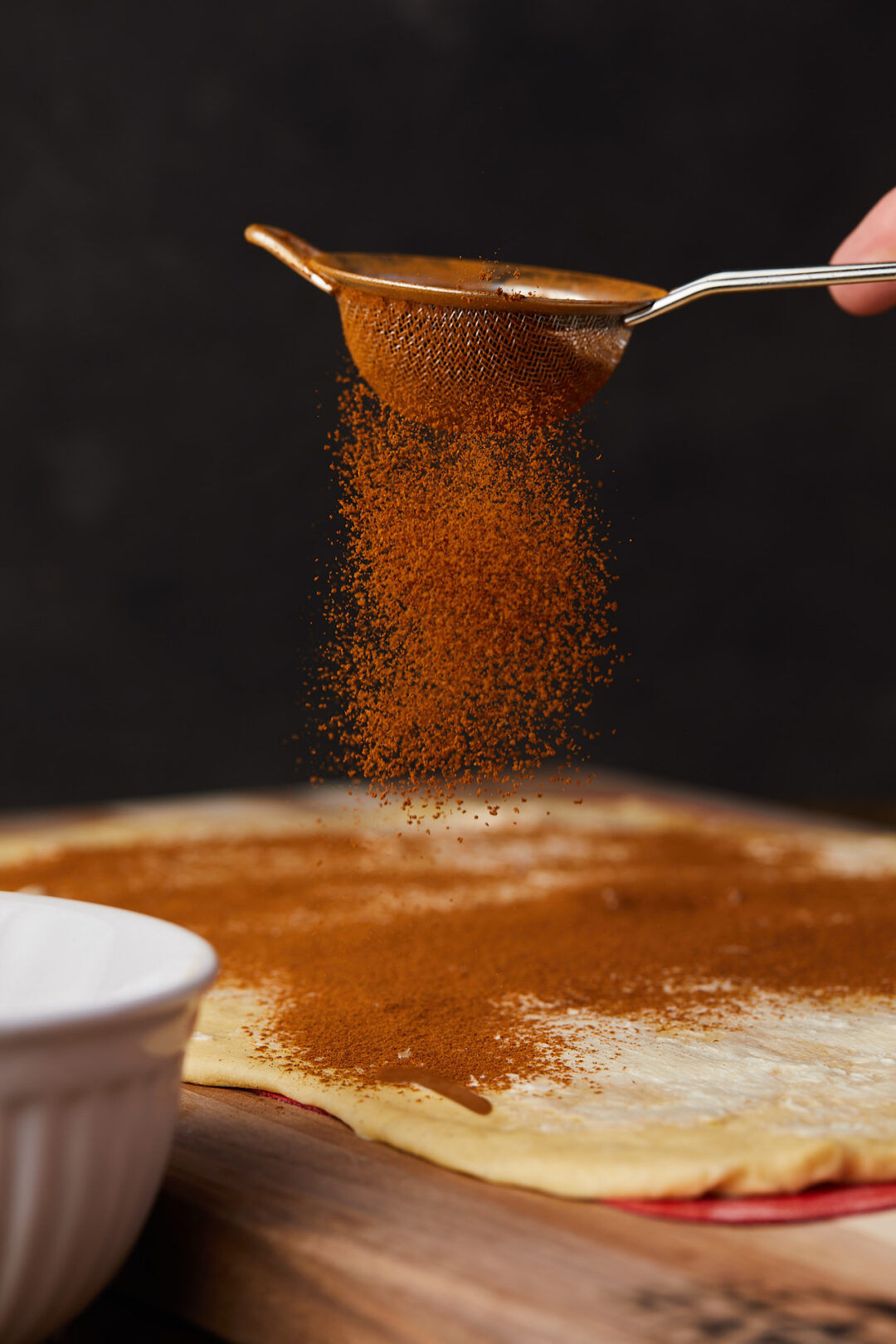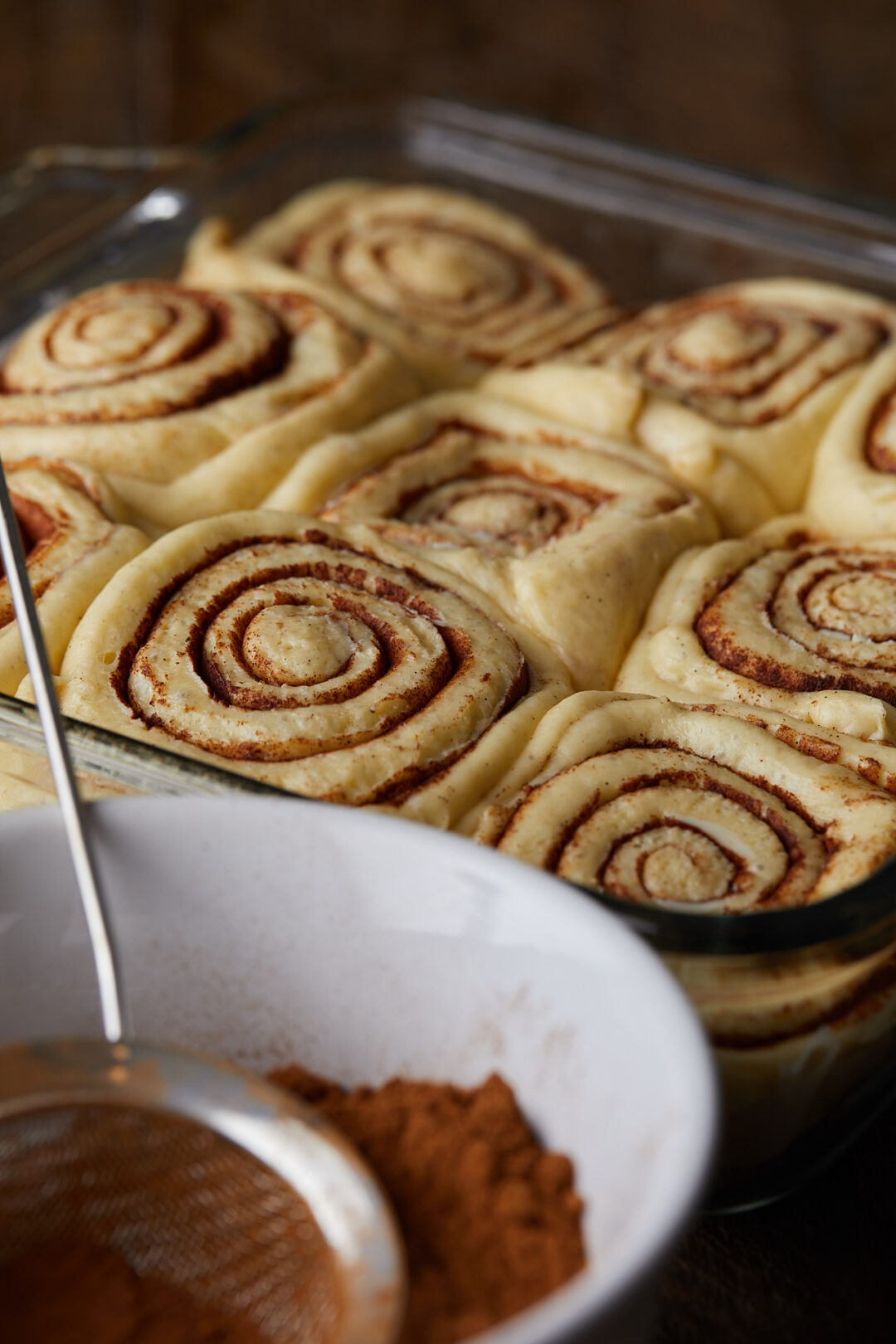 I like this recipe for when I know friends are coming over to stay for a day or two. You can make it a day ahead and just have it proofing in the fridge until the morning you want to bake them. You'll end up with the best yeast roll flavor. If you don't want to wait, you can do the proofs in the kitchen in just a couple hours while your kids are screaming and ignoring you with their new tablets.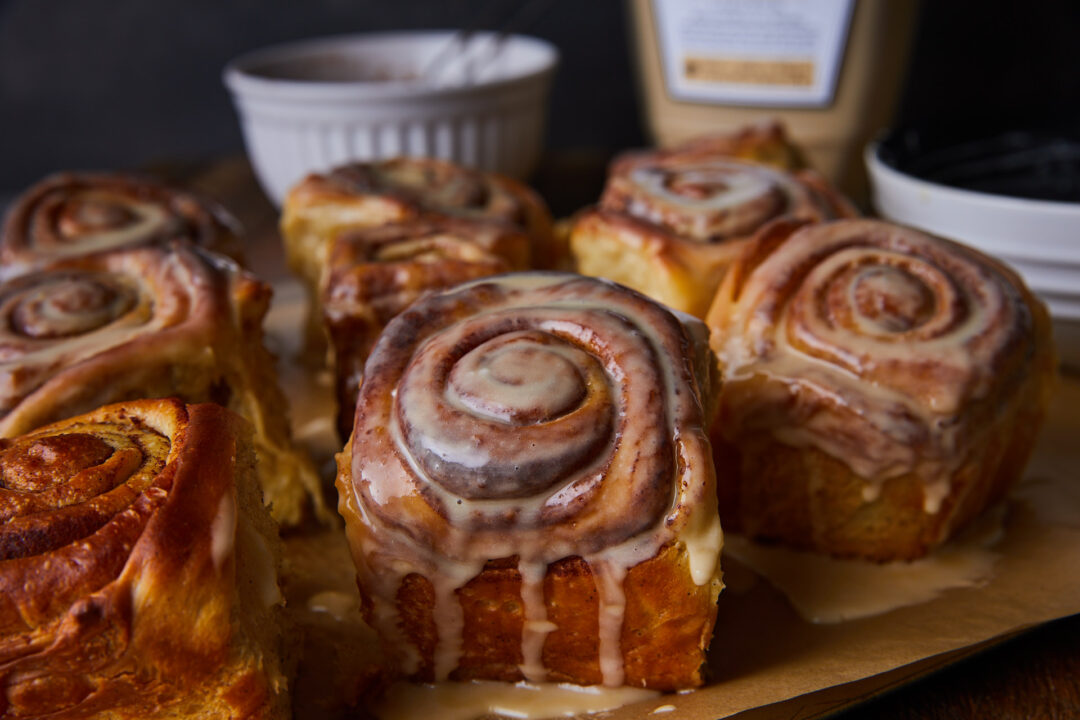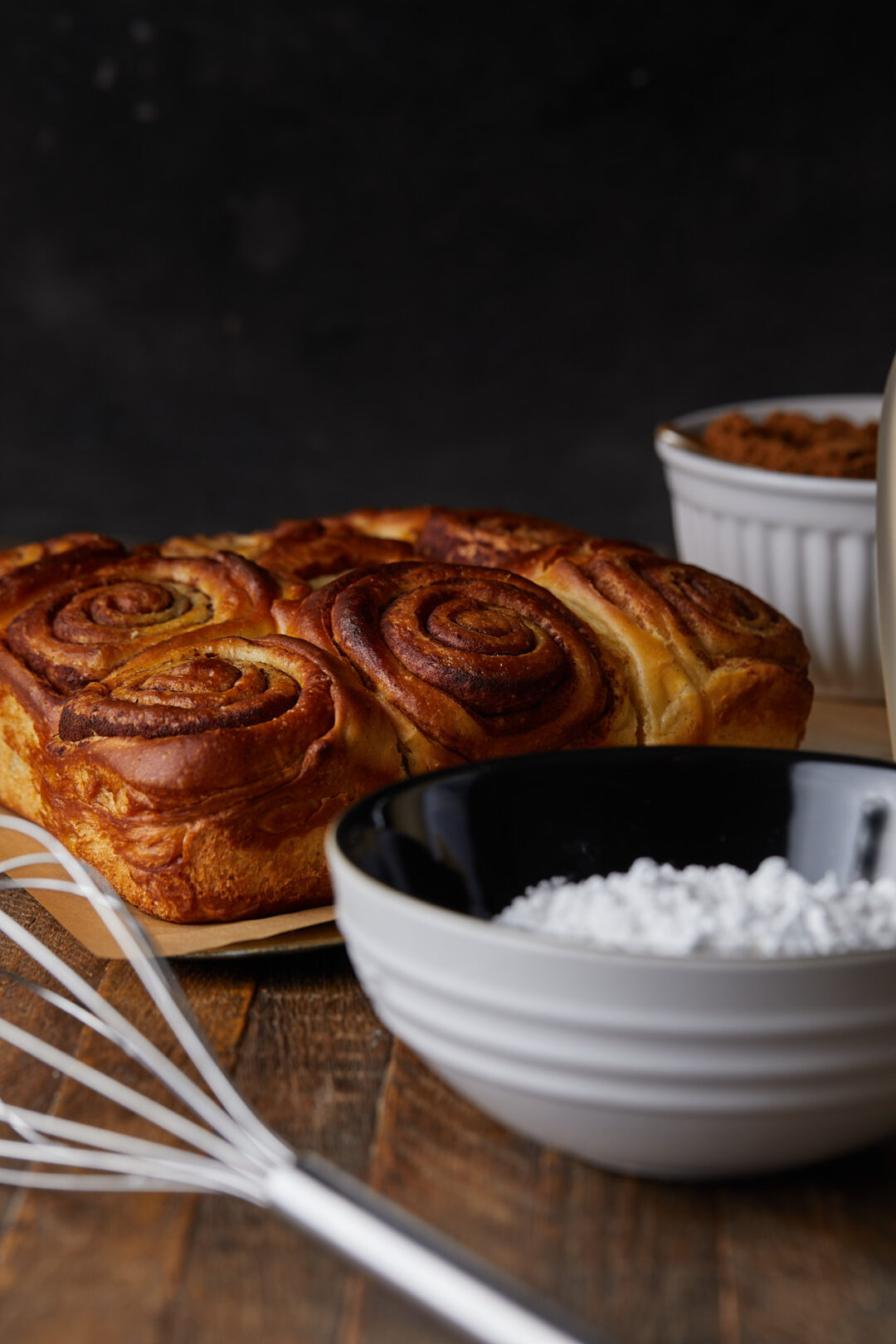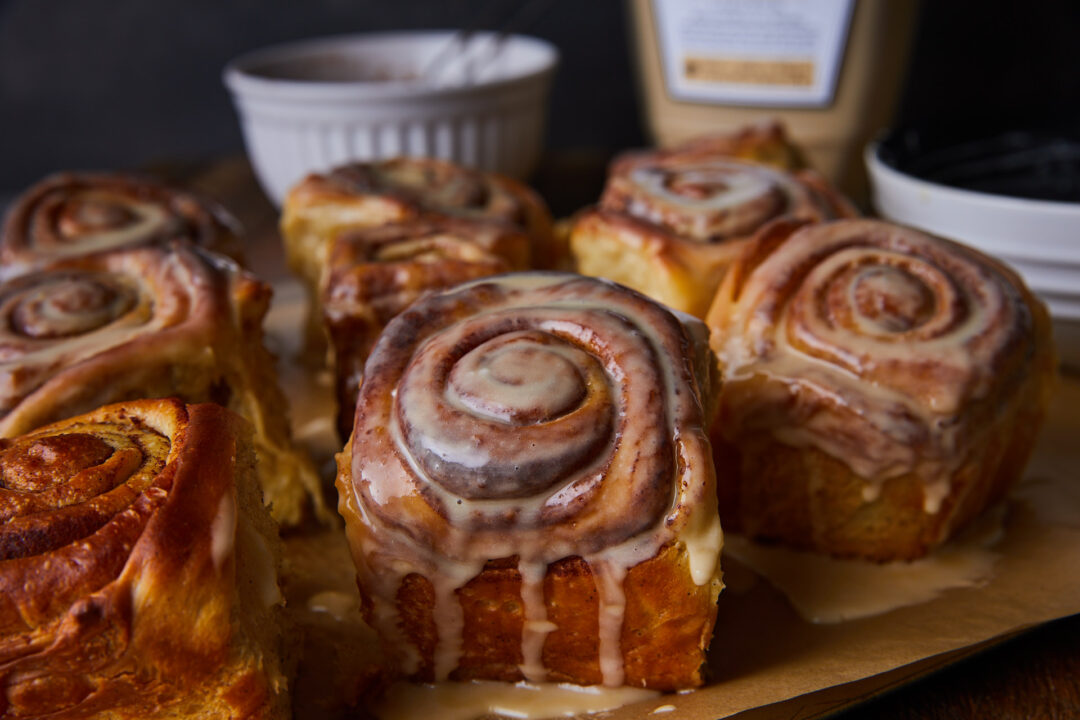 Want another grown-up Christmas gift? A healthy pour of this Jackson Morgan Salted Caramel Cream is absolutely delicious in your coffee. I may or may not have ran out of my usual French vanilla creamer as an excuse to use this instead. It is the right amount of sweet, the perfect balance of warm caramel, and a sweet southern kick that makes your cup-o-joe special. It tastes exactly like lightly salted caramel ice cream melted into your mug. SO GOOD!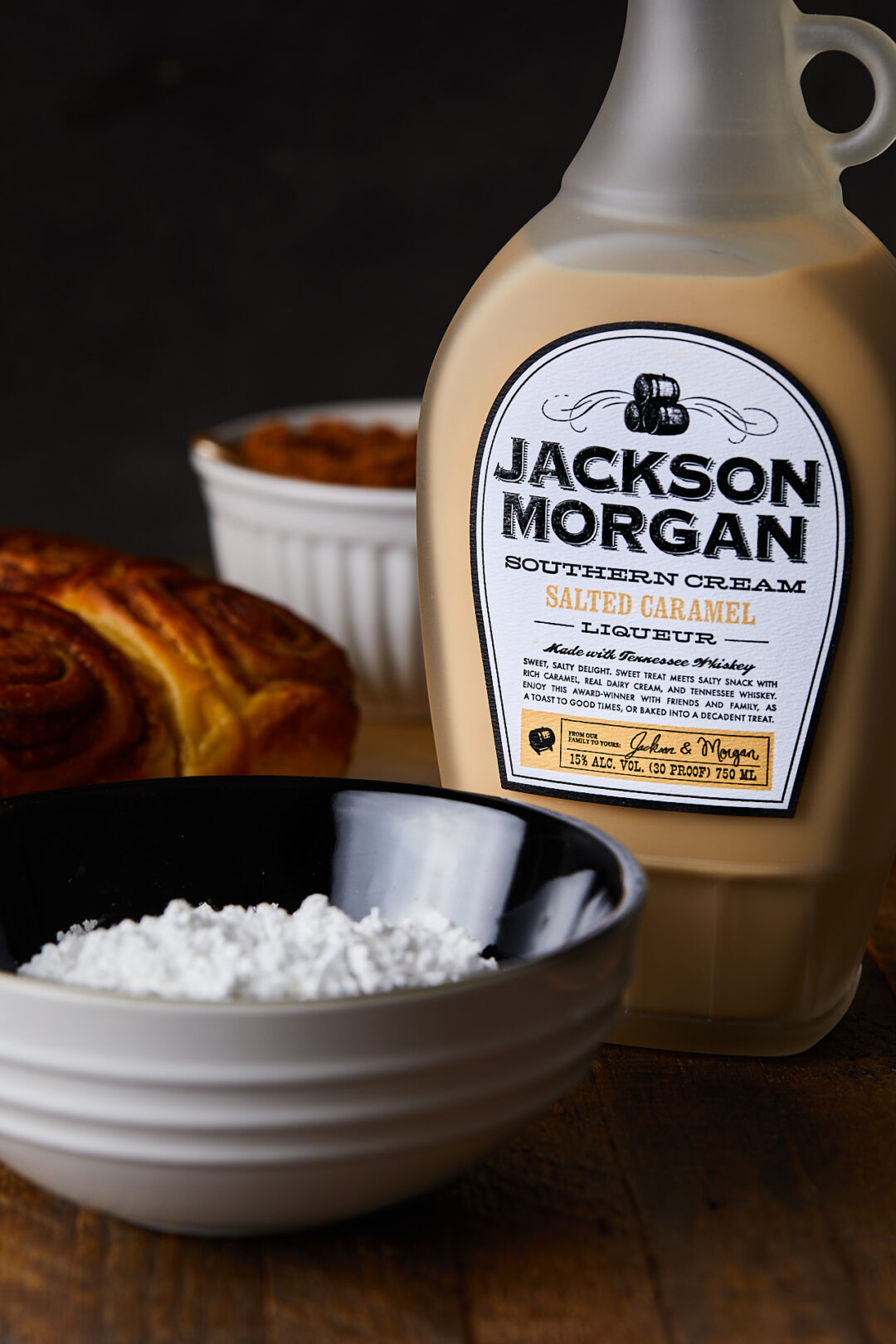 While you've got this bottle in your hands (or hidden from everyone else so you can keep it for yourself… no judgement here), be sure to check out the other Jackson Morgan recipes that I've whipped up. No joke — some of my favorite recipes of all time.
Oh! Almost forgot. These are PERFECT for the freezer. Usually when I am making something and chose to take the time to rest or proof it overnight, I try to freeze whatever I can to make things last longer and more simple for the future. You can make these rolls up through their final rise, toss the pan in the freezer, and then seal them up to bake straight from the freezer anytime. They are as good as the day they were made every single time. — With that said, maybe just double everything and make these now. Cheers, y'all!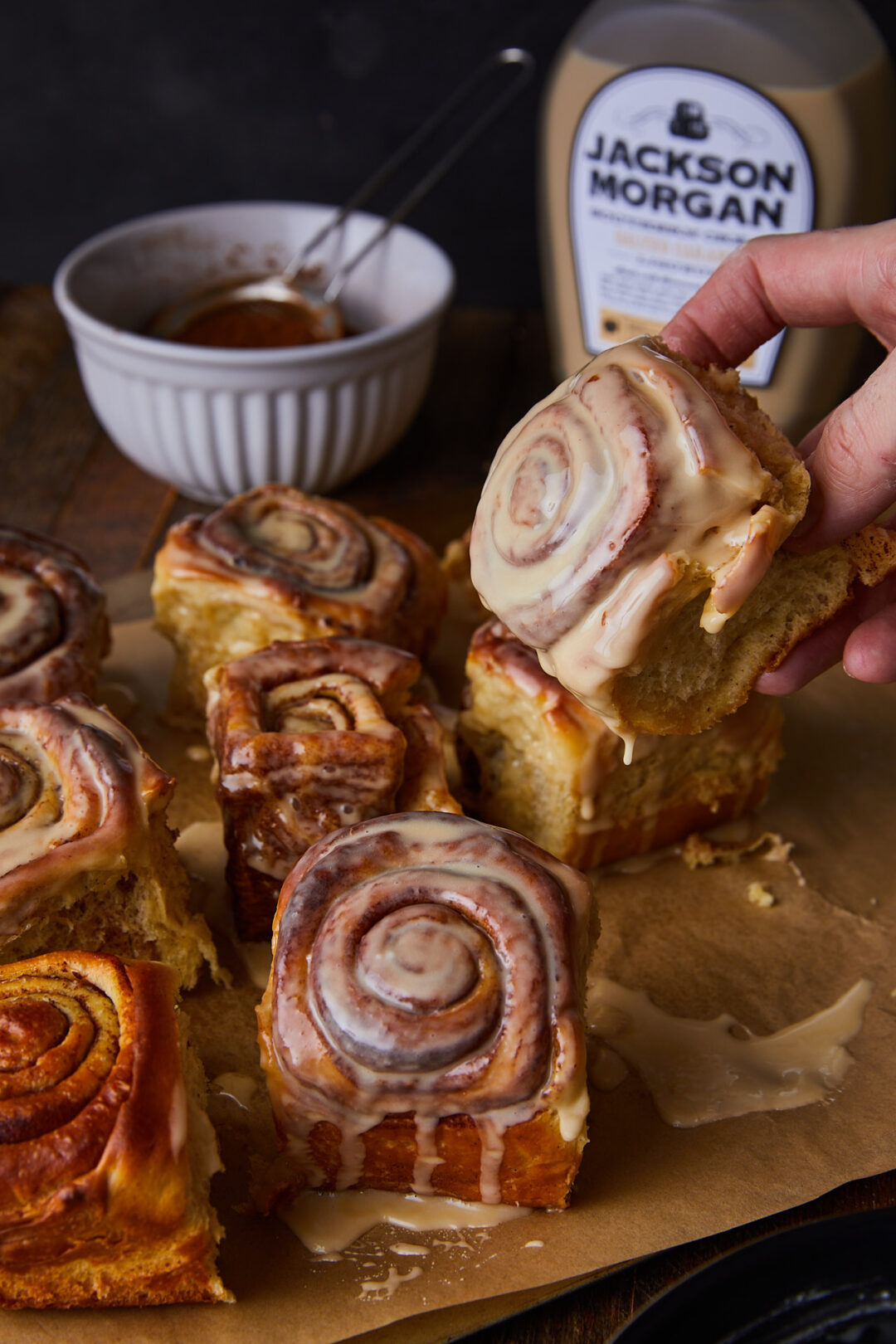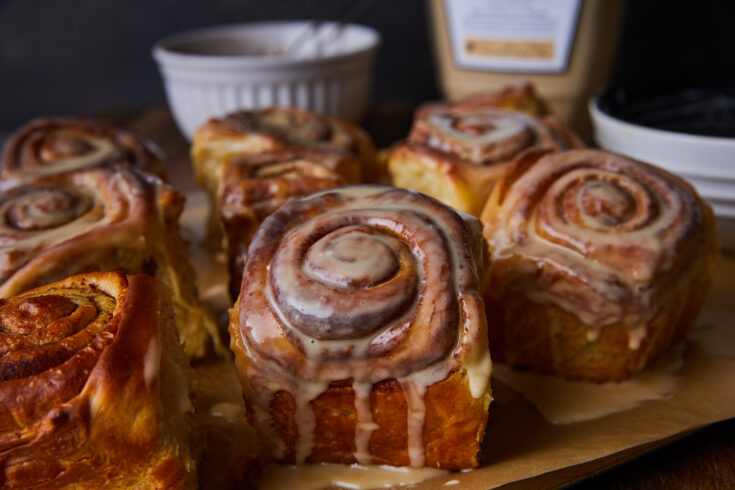 Yield:

12
Whiskey Caramel Cinnamon Rolls
Total Time:
2 hours
35 minutes
Delicious homemade cinnamon rolls glazed with salted caramel whiskey cream icing. From SouthernFatty.com.
Ingredients
Rolls
1 cup whole milk
1/4 cup Jackson Morgan Salted Caramel Cream
1 tablespoon yeast, active dry
1/4 cup sugar, white
4 tablespoons butter, unsalted & melted
1 whole egg
1 egg yolk
1/2 tablespoon vanilla extract
2 1/4 cups flour, AP
½ teaspoon nutmeg, ground
½ teaspoons salt
4 tablespoons cinnamon, ground
Glaze
1 cup powdered sugar
2-3 tablespoons Jackson Morgan Salted Caramel Cream
pinch salt
Instructions
Begin with milk and Jackson Morgan Cream in a saucepan.
Bring to a simmer and remove from heat.
Allow to rest for 10 minutes. Add yeast when warm to touch (110 F if thermometer available).
Melt butter. Mix into yeast with the whole egg and yolk. Add vanilla. Whisk well.
Combine dry ingredients in mixer bowl.
Add yeast mixture to a mixer bowl.
Combine with dough hook for 5 minutes at medium speed to knead. Alternatively, knead by hand for 6-8 minutes.
Place dough in oiled bowl and cover.
TIP: Microwave a mug with a cup of water for 3 minutes. Quickly open microwave and put covered bowl inside.
The warm microwave with added moisture will proof the dough better than a regular room.
Let dough rest and rise for an hour or until it doubles. Alternatively, proof overnight in refridgerator.
Turn out dough onto floured surface (large one - a clean countertop).
Roll out to a large rectangle, about ¼".
Sift cinnamon over dough.
Tightly roll. Cut into 1 to 2 inch individual rolls. For best results do this after chilling dough for 15-30 minutes.
Place rolls cut side down into a butter-rubbed baking pan.
Allow to proof again, lightly covered in the pan, for an hour.
Pre-heat oven to 350 F.
Bake until golden, about 20-30 minutes.
Whisk icing together in bowl and cover cooled cinnamon rolls.
Enjoy! Find more recipes on SouthernFatty.com. Share your bake by tagging @southernfatty.
Nutrition Information:
Yield:
12
Serving Size:
1
Amount Per Serving:
Calories:

237
Total Fat:

7g
Saturated Fat:

4g
Trans Fat:

0g
Unsaturated Fat:

3g
Cholesterol:

49mg
Sodium:

141mg
Carbohydrates:

39g
Fiber:

2g
Sugar:

18g
Protein:

5g