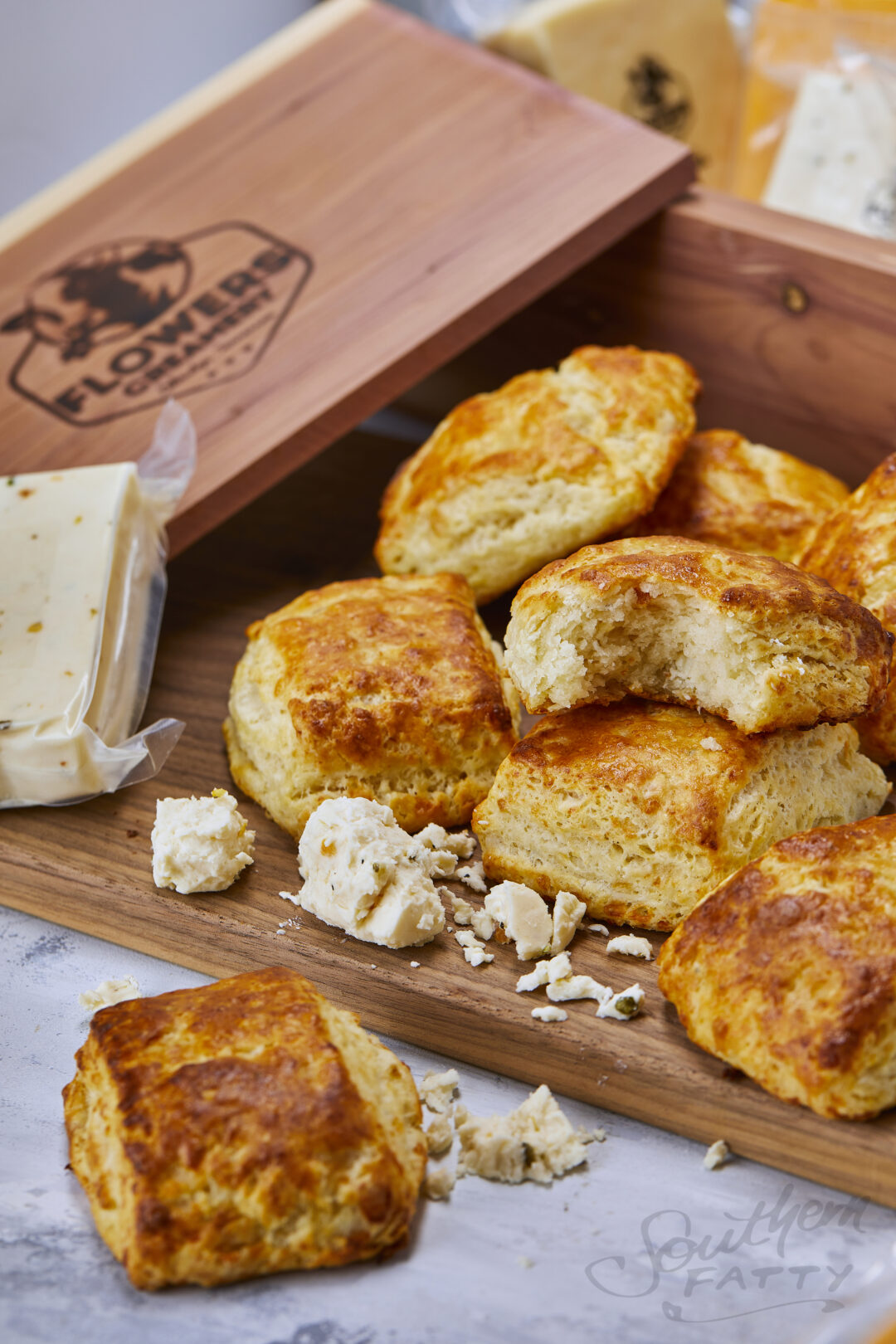 Biscuits! Without a doubt, the most iconic of the southern staples. Steeped in history and served as a warm welcoming greeting, there is nothing quite like a warm biscuit on a Saturday morning. With just a few ingredients, it couldn't be more important to make sure you use the best of the best along with some simple techniques. These pepper jack cheese biscuits are filled with soft and spicy locally made cheese crumbles from an awesome Tennessee dairy farm (that I visited – petting the calves and all).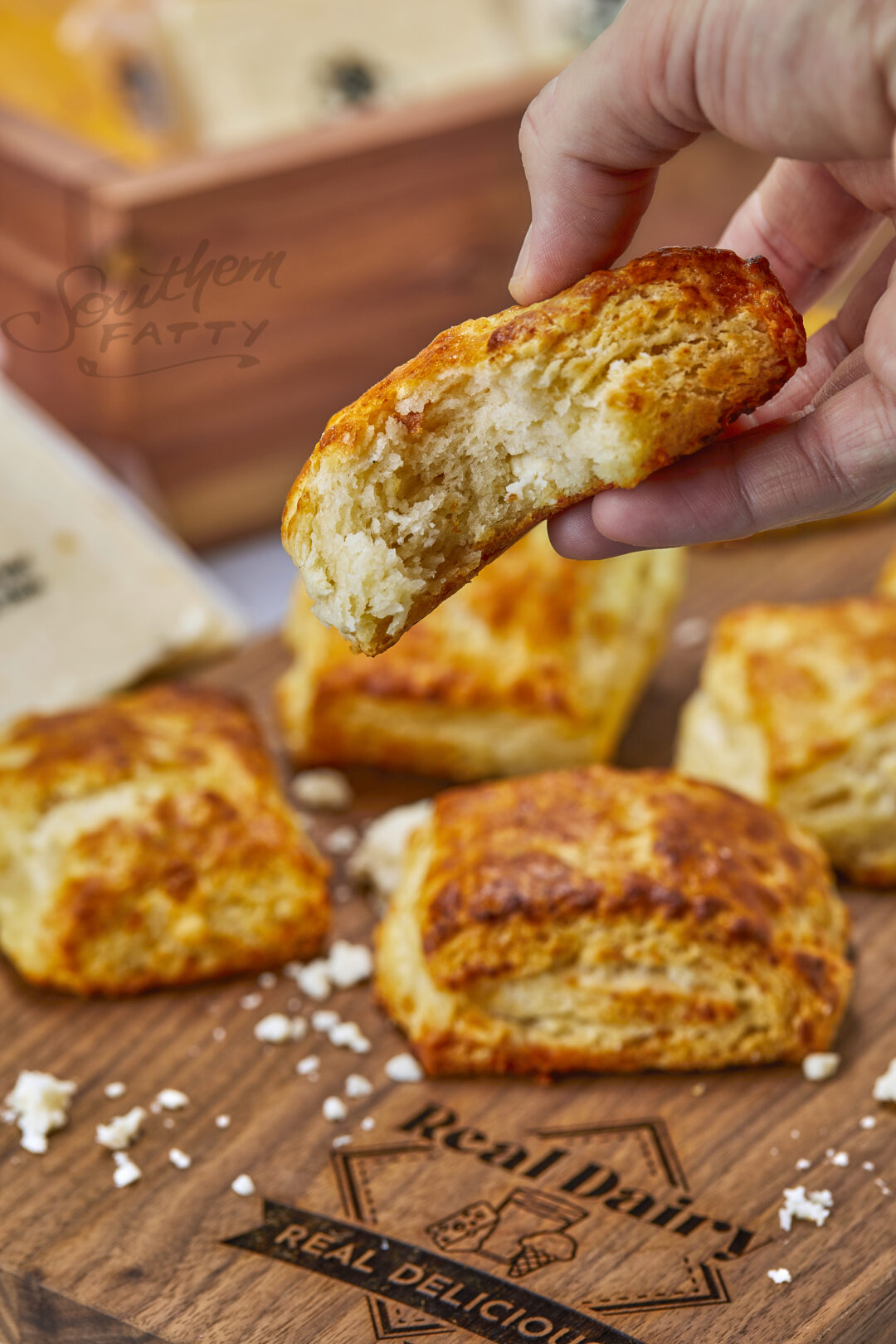 The history behind biscuits is pretty interesting. They launched in popularity as very dense handheld bites for sawmill workers (also… sawmill gravy nickname of sausage gravy makes sense now!). After baking soda and powder became more available, the once "beaten biscuits" became fluffy, pillow-like treats that are still treasured today.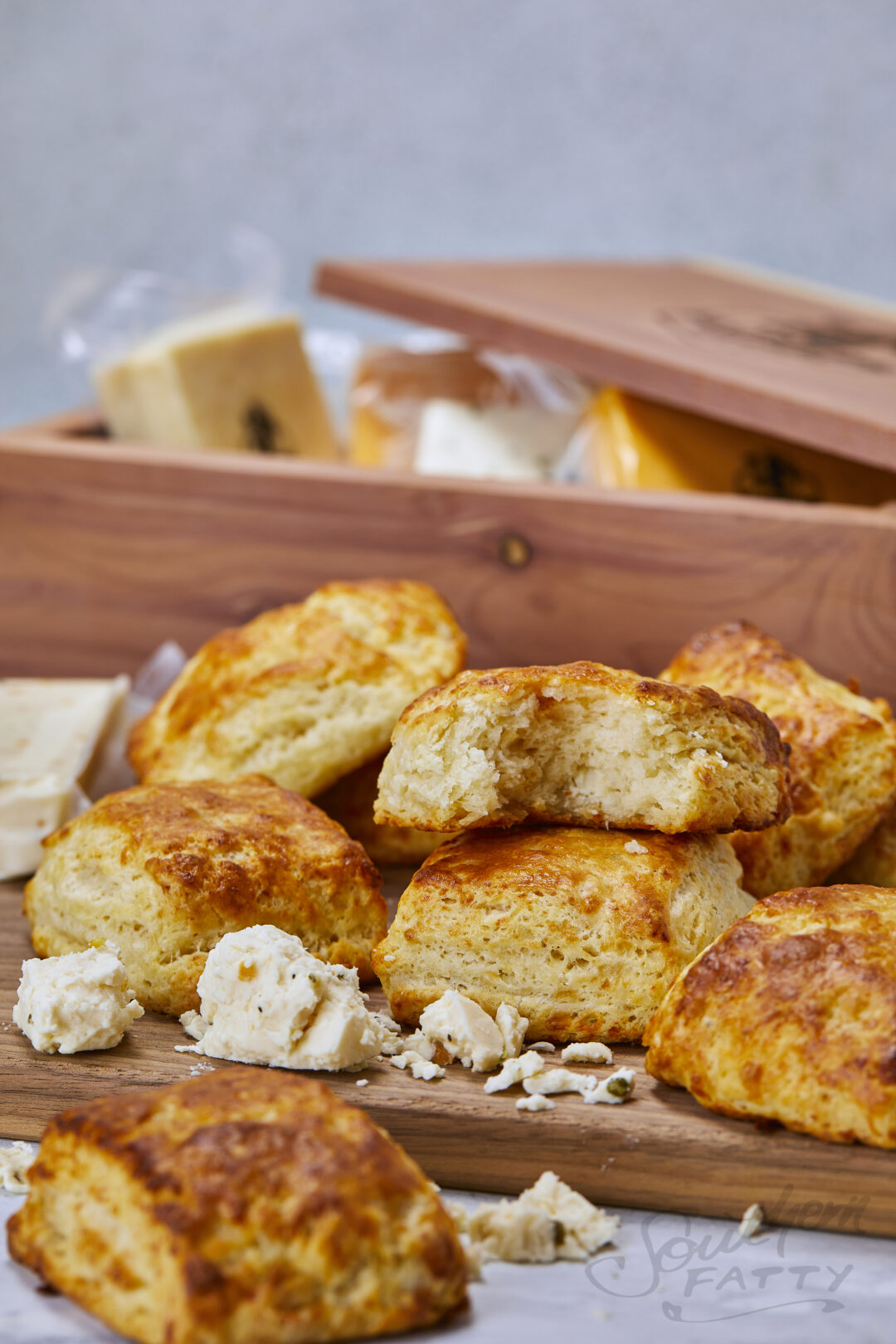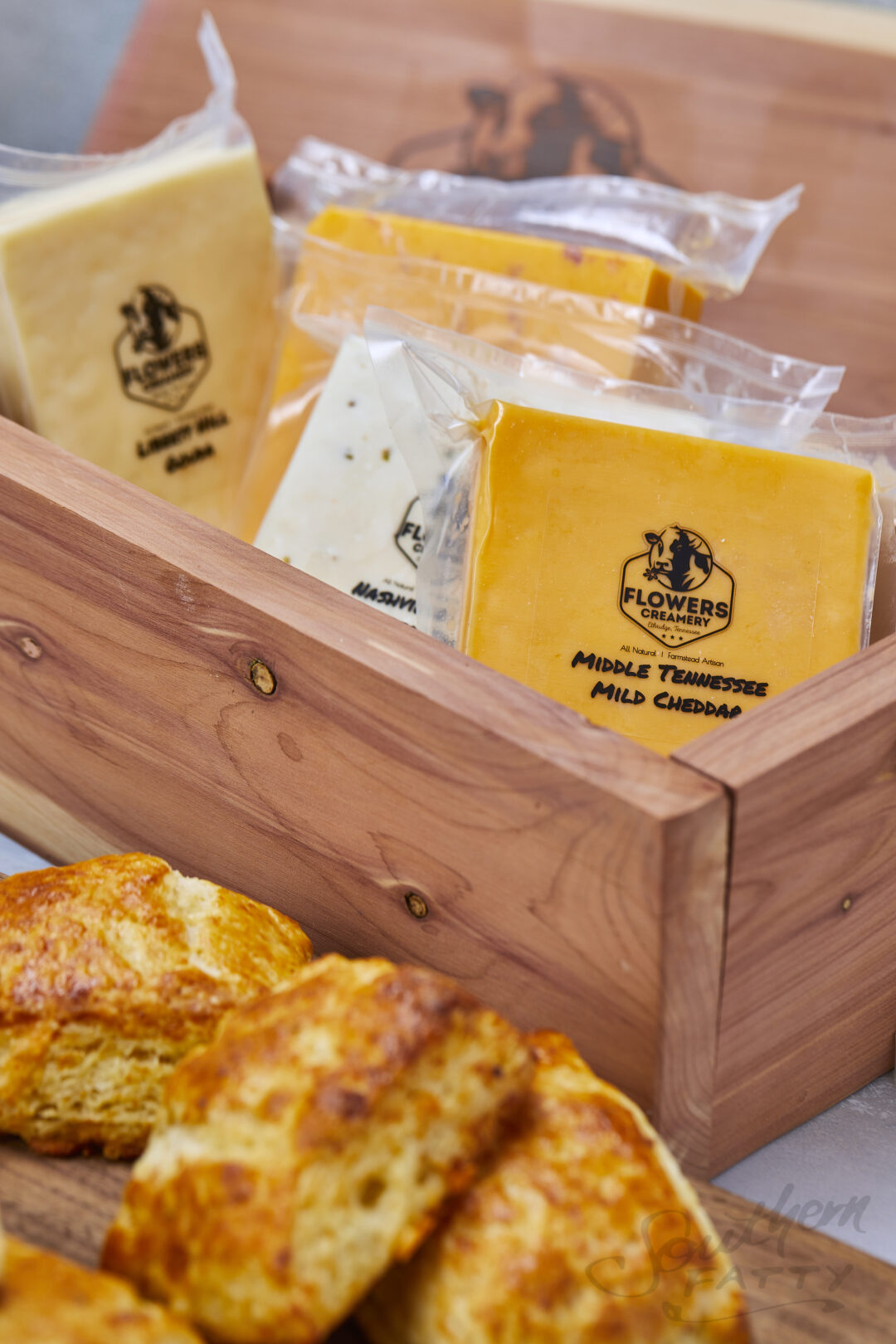 Flour, baking powder/soda, salt, butter, and milk. The base of a biscuit recipe is seriously that simple. For fluffy, southern-style biscuits you have to use the best ingredients for the job. I prefer to use a soft wheat flour (such as White Lily) because the protein content is lower than most all-purpose flours (around 9% instead of 11-12%), similar to pastry flours. This means that you will get less gluten forming and will be left with a softer, more delicate biscuit.
If you've read many of my baking recipe posts, you will know that I have bitter butter boastings quite often. Using a great quality butter makes all the difference. I like butters that have a higher butterfat %, such as Nellie's (84% instead of the usual 80-82%). It doesn't sound like much, but these premium ingredients are what will leave you with a premium biscuit in the end.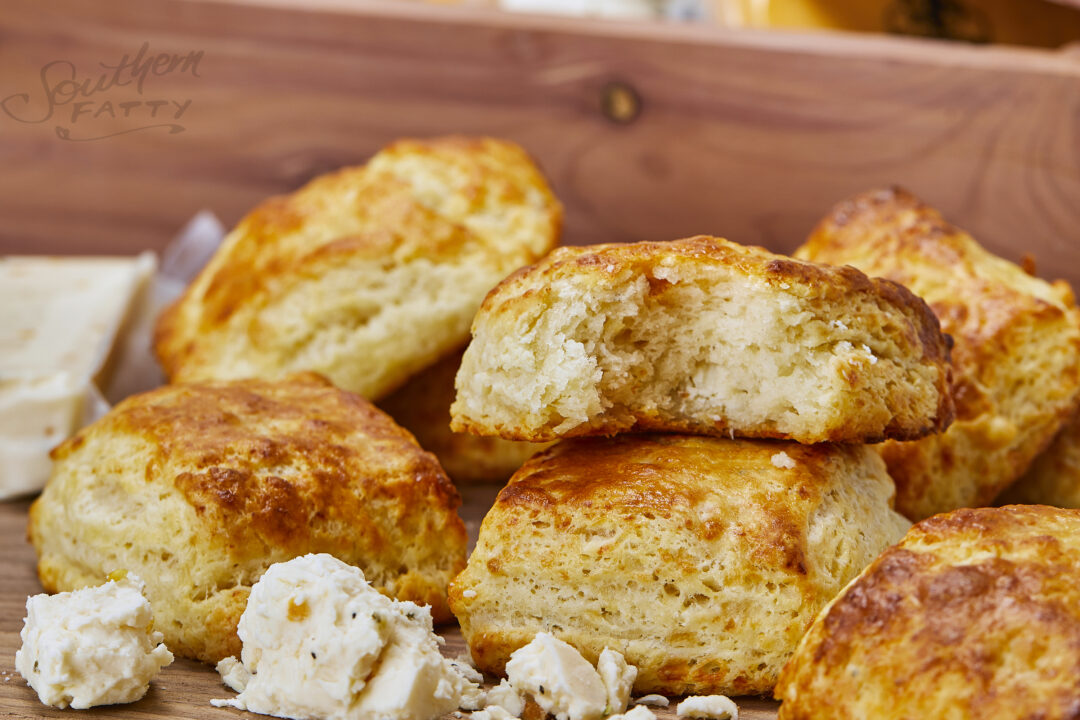 Once you have your biscuit baking down to an art (check out my Biscuits 101 post, too), it's a lot of fun to start incorporating add-ins. These pepper jack biscuits aren't your run-of-the-sawmill biscuits. I used absolutely delicious cheese made at a local Tennessee dairy farm, Flower's Creamery. Their pepper jack is a Nashville Hot Pepper Jack. If y'all know Nashville, you know that we love our Nashville hot chicken. This cheese did not disappoint when it comes to the spice scale. It's SPIIIICYYYYY and was an absolutely perfect pair with the buttery biscuits.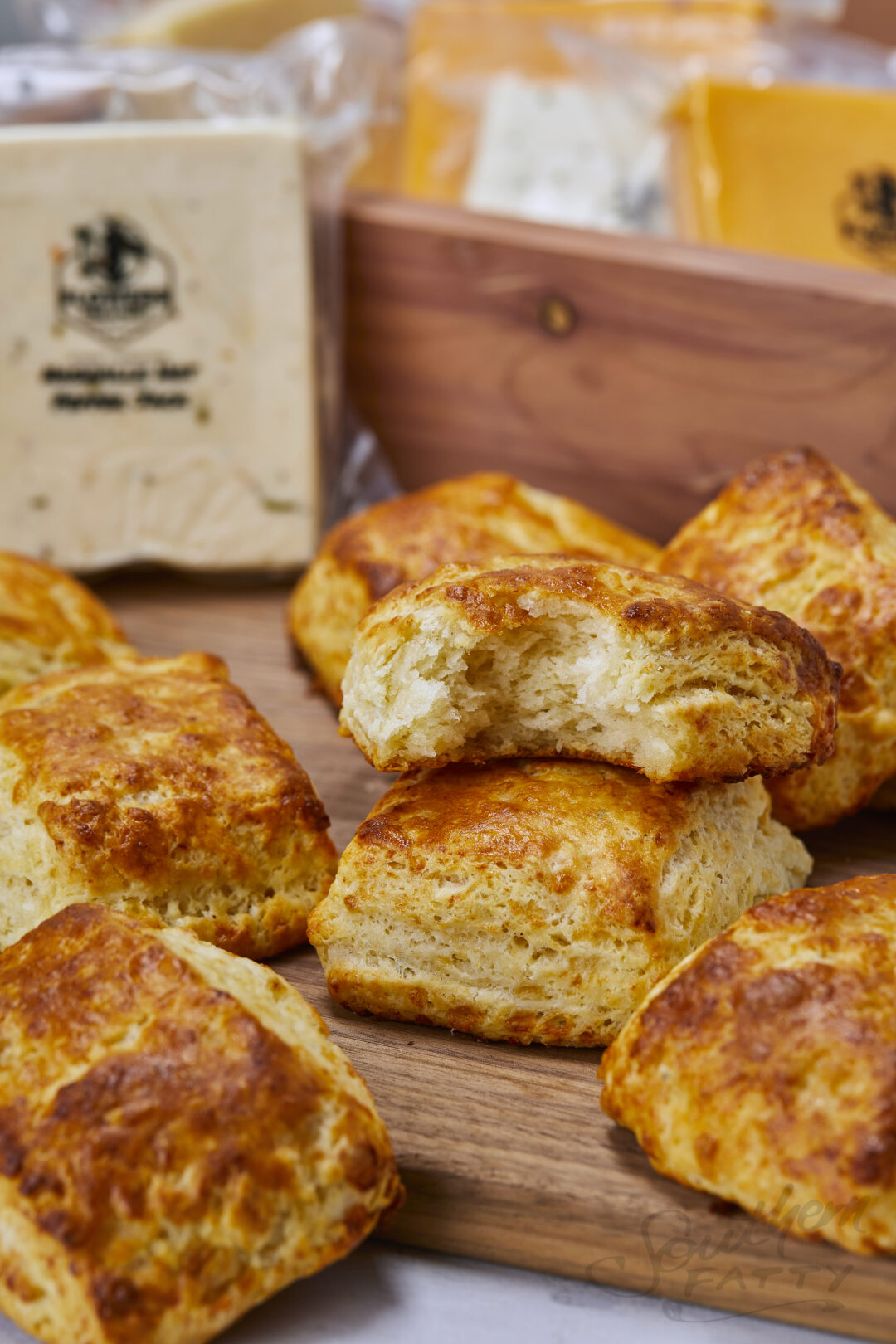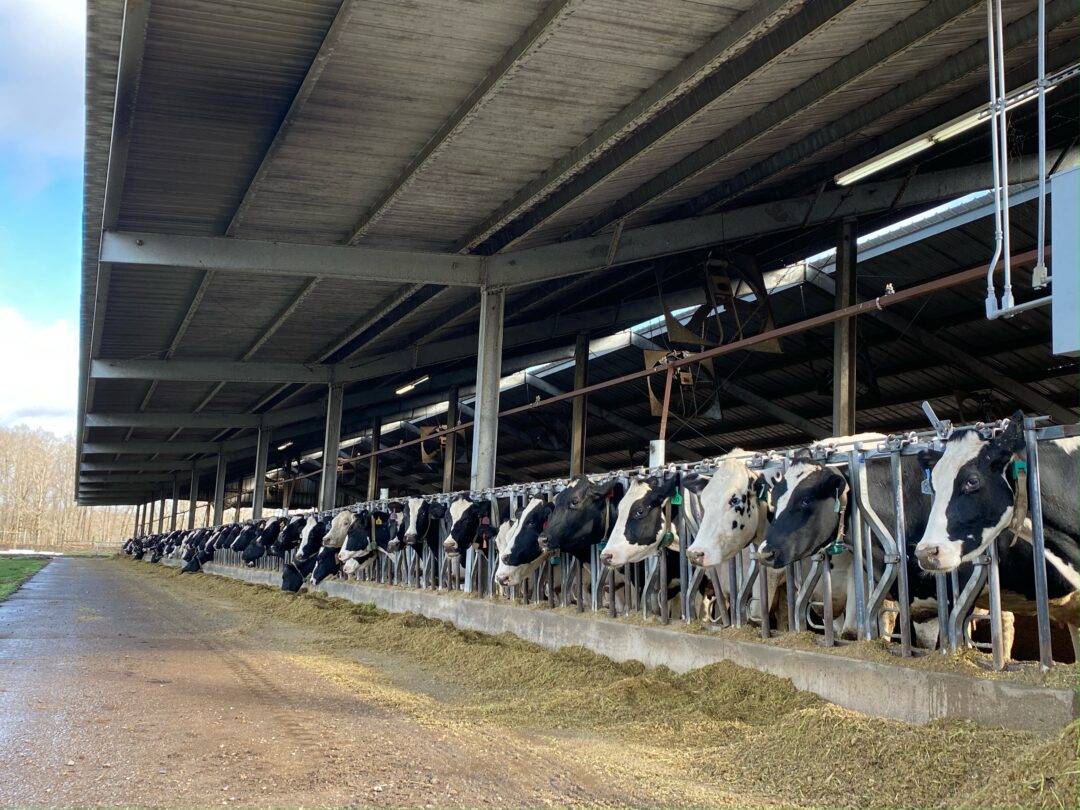 I actually had the chance to visit the farm myself. Before going, I had bought a variety of the cheese that are made at the farm. When I was given the chance to go tour the farm with The Dairy Alliance, a group supporting the amazing dairy farmers in the country. This is the second dairy farm that I have visited myself (check out the first one here when I made ice cream cookie sandwiches) and can't tell you all how wonderful it is to get a bit hands on (well… petting the cows counts, right?) and get a totally transparent tour of the farms.
As I post this, I am actually heading back to the farm for a live Facebook tour. I'm taking a batch of these delicious biscuits to surprise the farmers. Be sure to check out the live tour or watch the replay here. I can promise that the video will be better with a biscuit in hand. Support your local farmers and their delicious products, y'all!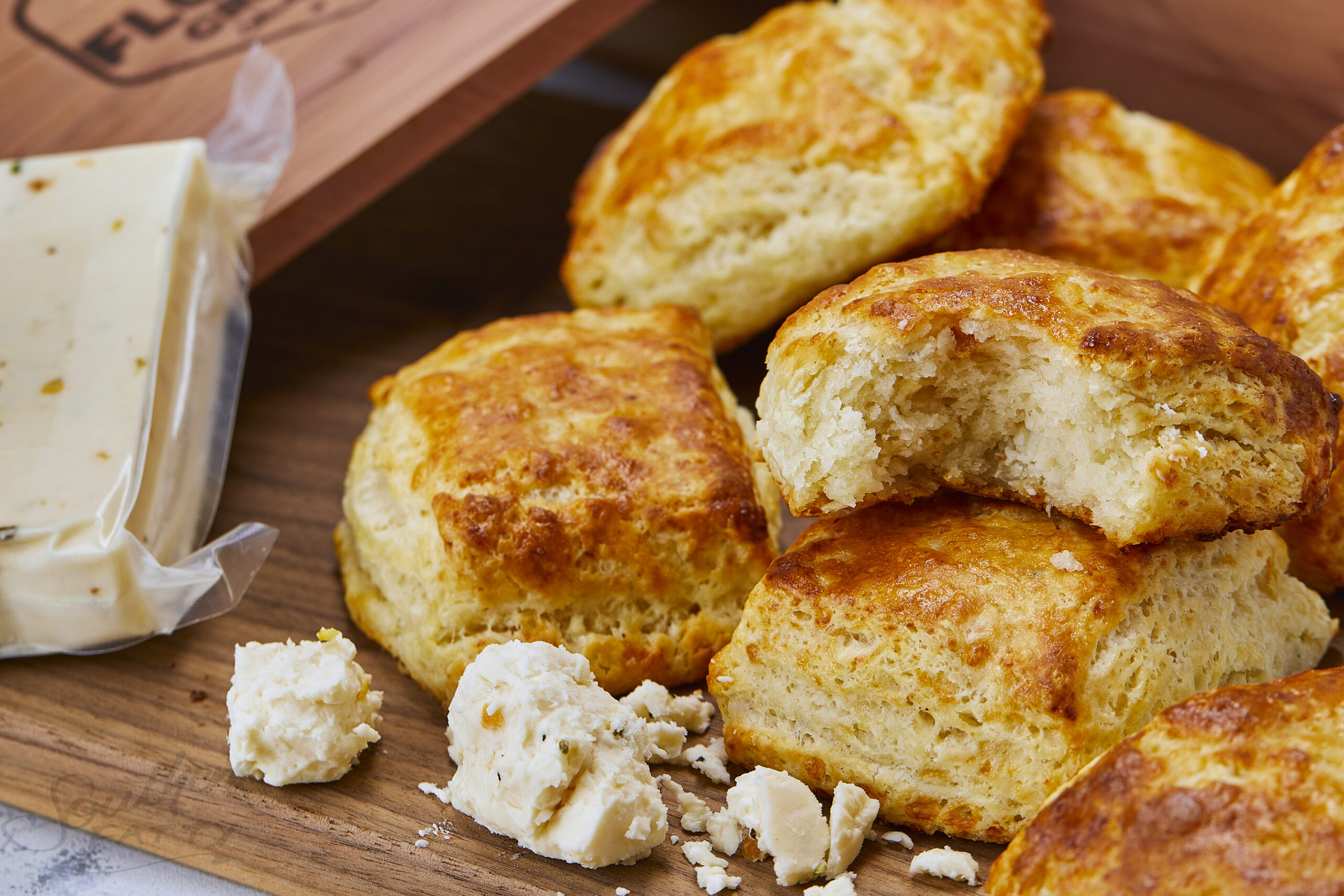 Yield:

12
Pepper Jack Biscuits
Golden, fluffy southern-style biscuits packed with pepper jack chese crumbles. From SouthernFatty.com.
Ingredients
2 3/4 cup (350 g) flour, all-purpose (preferably White Lily or soft flour)
2 tablespoons (25 g) sugar
1 teaspoon (6 g) salt
2 1/2 teaspoons (10 g) baking powder
1/2 teaspoon (2.5 g) baking soda
2 sticks (230 g) butter, unsalted, frozen
8 oz pepper jack cheese (from a local dairy if you can!)
1 cup whole buttermilk, COLD
1 egg
1 tablespoon buttermilk
pinch of salt
Instructions
Preheat oven to 425F.
Combine the flour, sugar, salt, baking powder, baking soda and whisk well.
Grate the frozen butter using a grater or food processor.
Very gently and quickly, combine the dry mix with the grated butter and cheese, crumbled.
When combined (keep everything cold), add buttermilk.
Gently but quickly knead until a rough dough is formed.
Do not overmix.
Roll out to about 1-inch thickness.
Fold dough in half and then gently roll out again, without pressing dough too hard. You want to keep rough layers.
Repeat fold one more time.
Leave to about 1 1/2 inch thickness and cut squares (or rounds if desired).
Whisk egg, 1 T buttermilk and pinch of salt. Brush on tops of biscuits.
Bake on parchment until golden, about 15-20 minutes, rotating pan halfway through bake.
Cool and enjoy!
Find more recipes on SouthernFatty.com.
Notes
Post made in partnership with The Dairy Alliance.