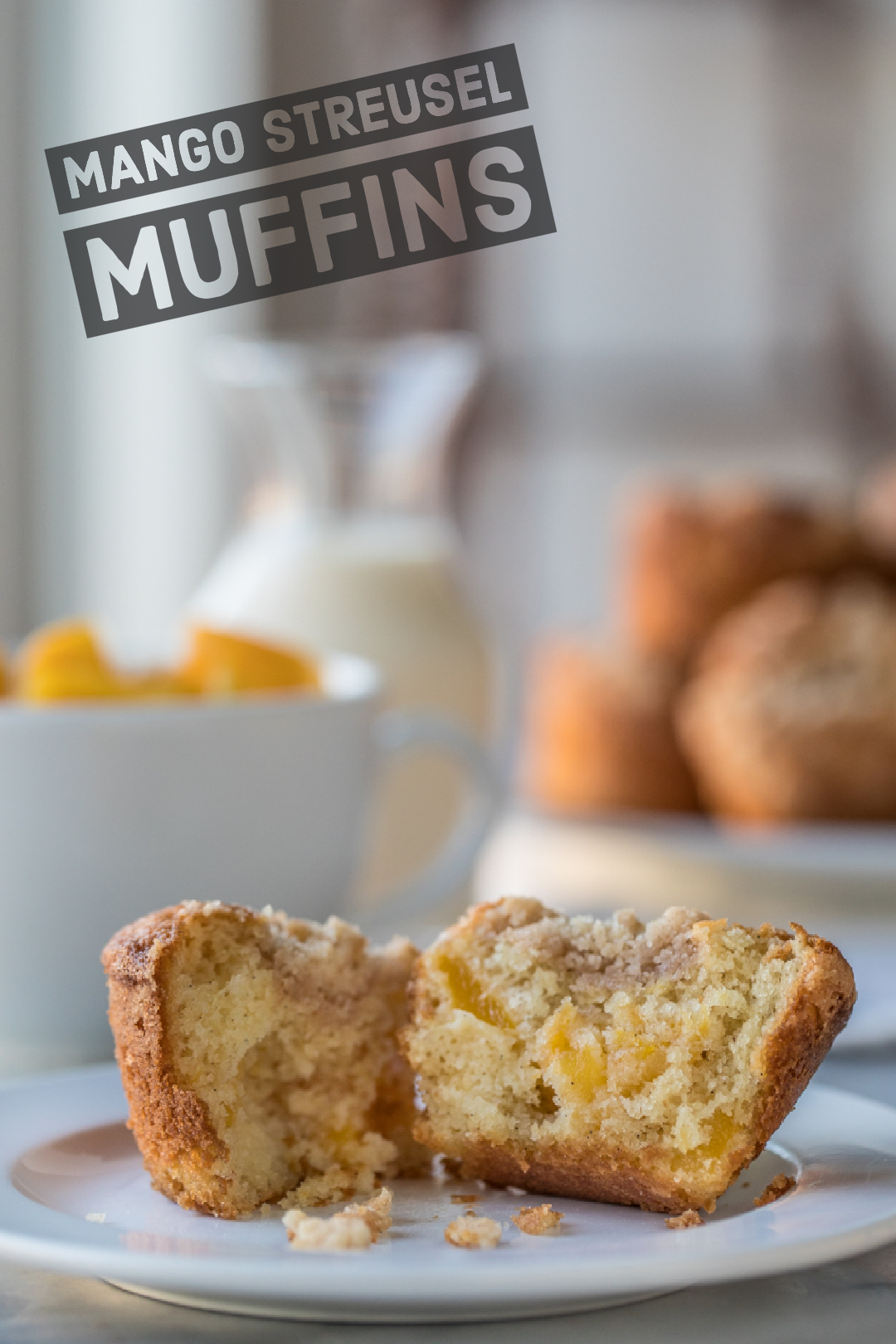 Hey there, my little winter warm muffins! I've got a nice fluffy semi-savory with a little sweet recipe for y'all today. Mango packed muffins with a brown sugar and cinnamon streusel crumble topping to help you all cope with the dreary cold season that is in full swing. These may sound a bit sweet, but they are actually more on the semi-sweet, almost savory-ish, side of my recipes.
I used to be one of those people that didn't really think they liked mango stuff. I blame 90s kid candy for destroying all of my flavor desires. Y'all remember… everything was some weird fruit flavor that ended up being disgusting, ruining about 5 years of culinary exploration once I became an adult. I've finally warmed up a bit to things that I thought I hated, mango being close to the top of the list.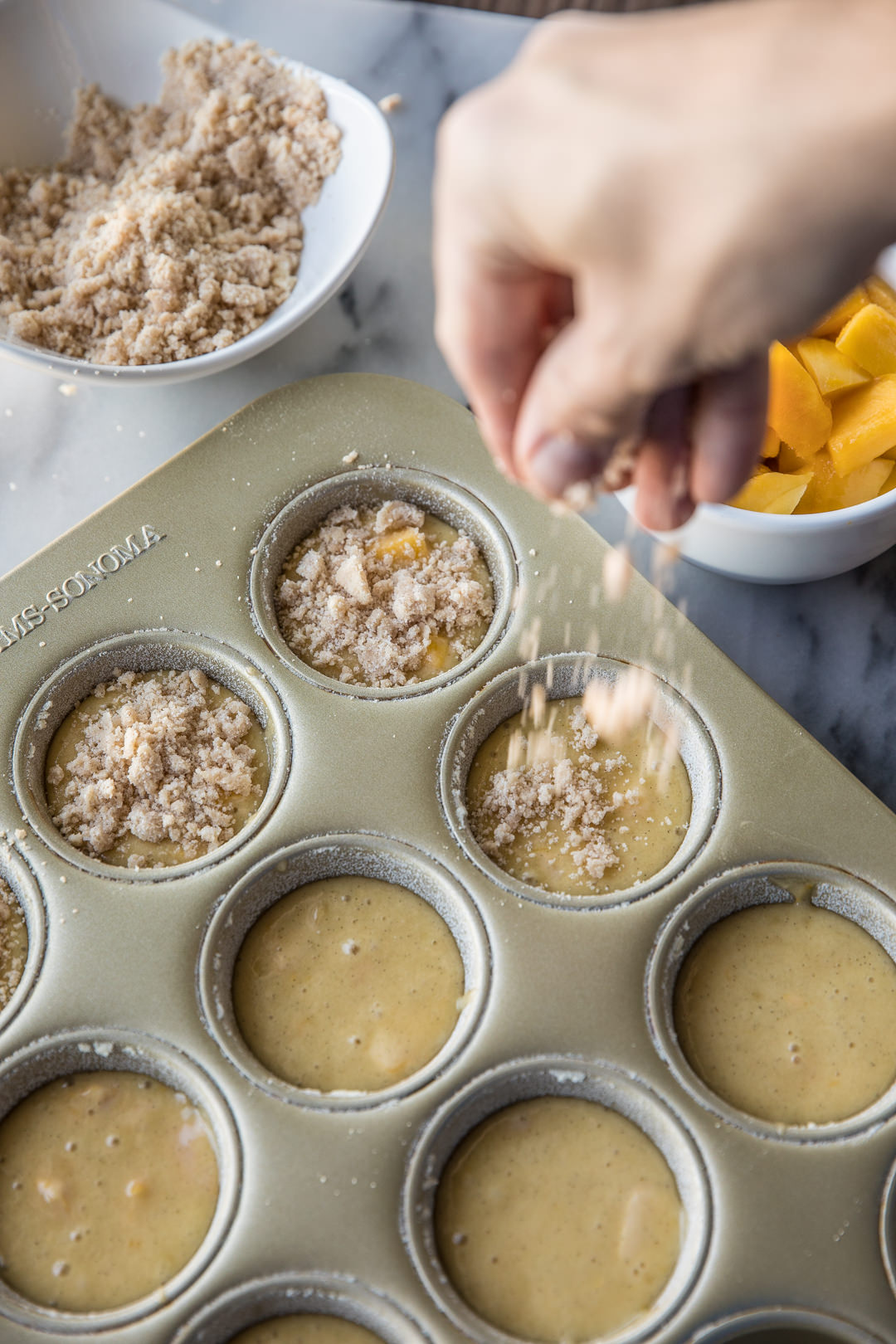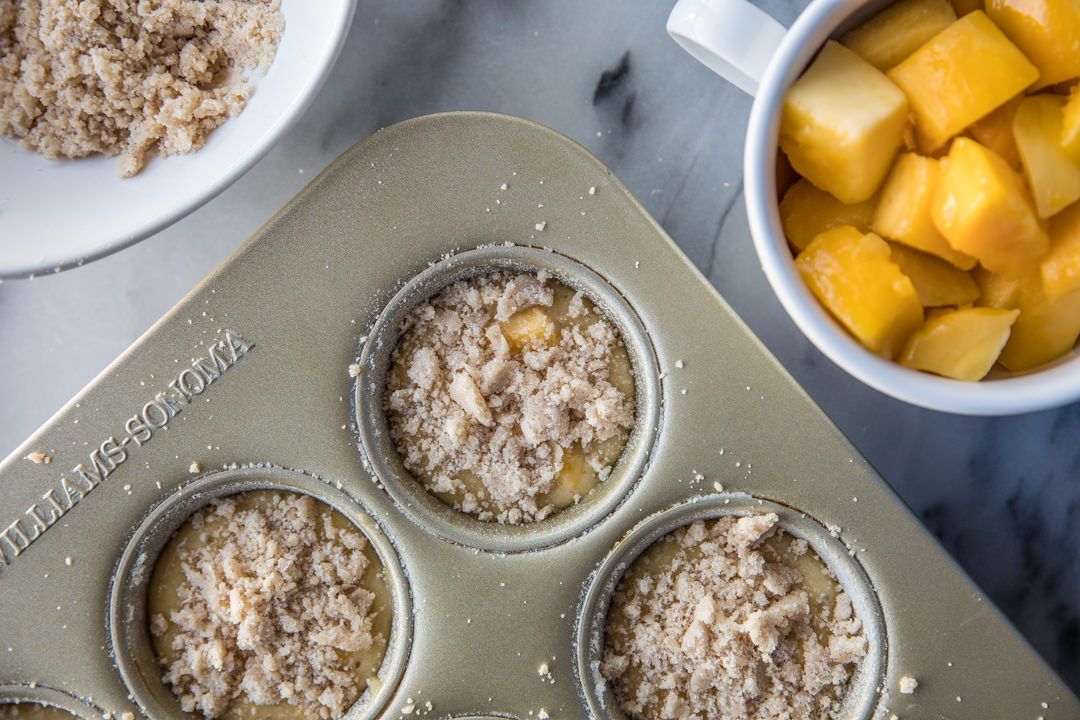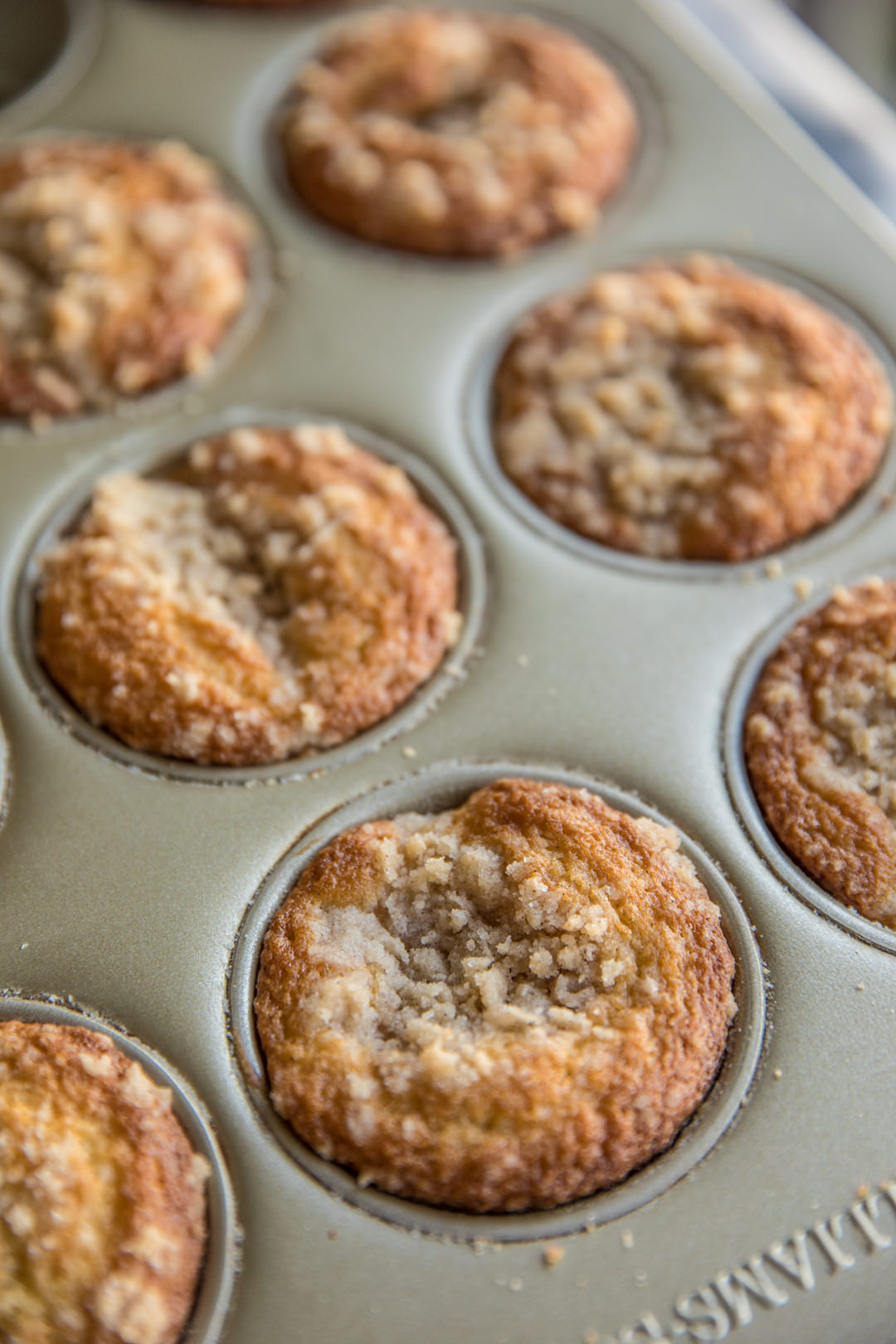 This one surprised me a bit. I wanted to make some muffins, because I was stuck inside while it was raining, cold, and dark at 4pm already outside, but basically had a small child in a mall being pulled around by their mother kinda of breakdown once I noticed that I didn't have any proper muffin berries (blueberries, blackberries, etc.).
I was two quick seconds from reaching for one of those bag blueberry muffin mixes when I remembered that I had recently grabbed a bag of frozen mango chunks (their word, not mine). I often forget that frozen fruit works amazingly well in a lot of winter baked goods. I did thaw them and pat them dry before I used them, but I bet it would work pretty well to just throw them in there too. Much like those children-dragging mothers, muffins are quite forgiving in their bake.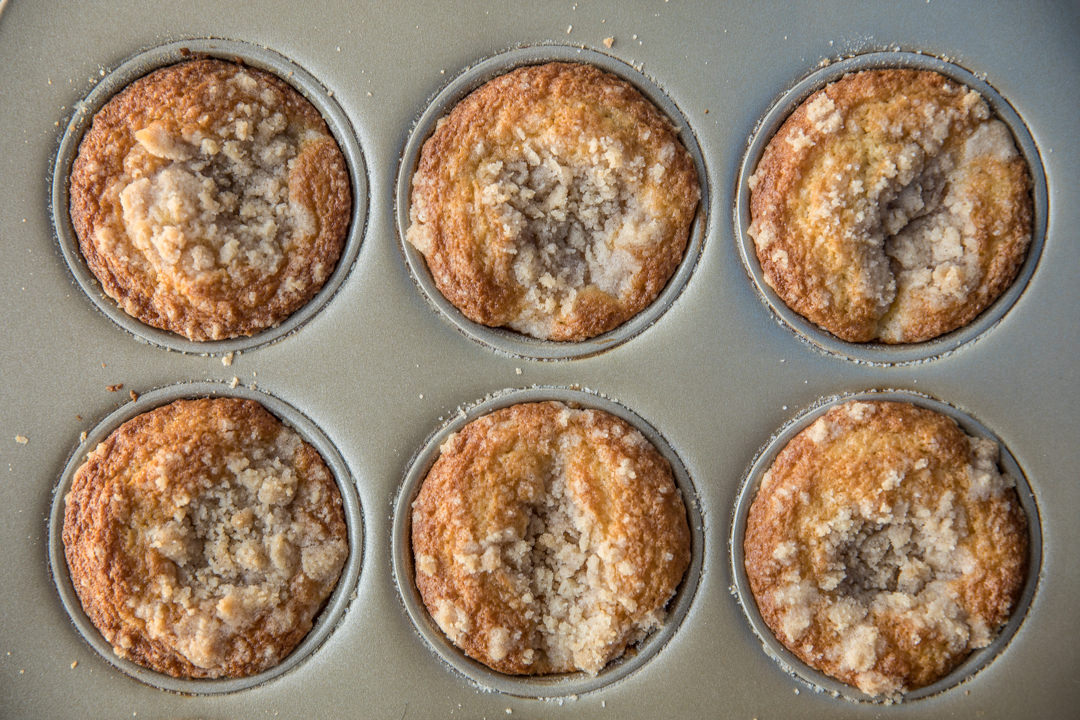 The streusel topping is absolutely required for these in my book. Normal muffins are fiiiine and all, but that crumble on top is really what we are all here for anyway, right? It's like… a little bit of sugar and butter. Just enough of a crunch to make the texture of the softer fruit and light muffin seem like a treat. The muffins themselves I kept less sweet and maybe even a tiny bit savory.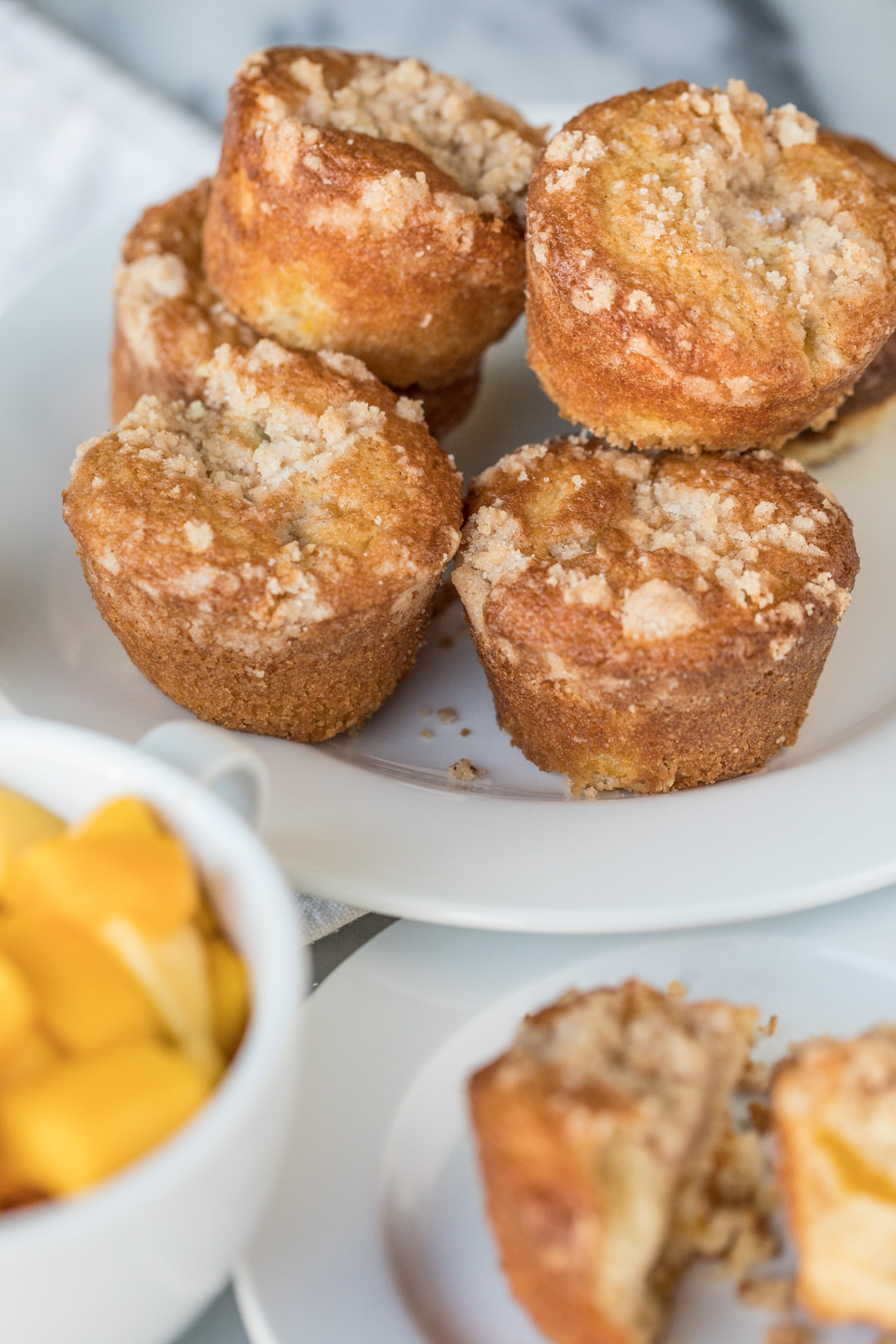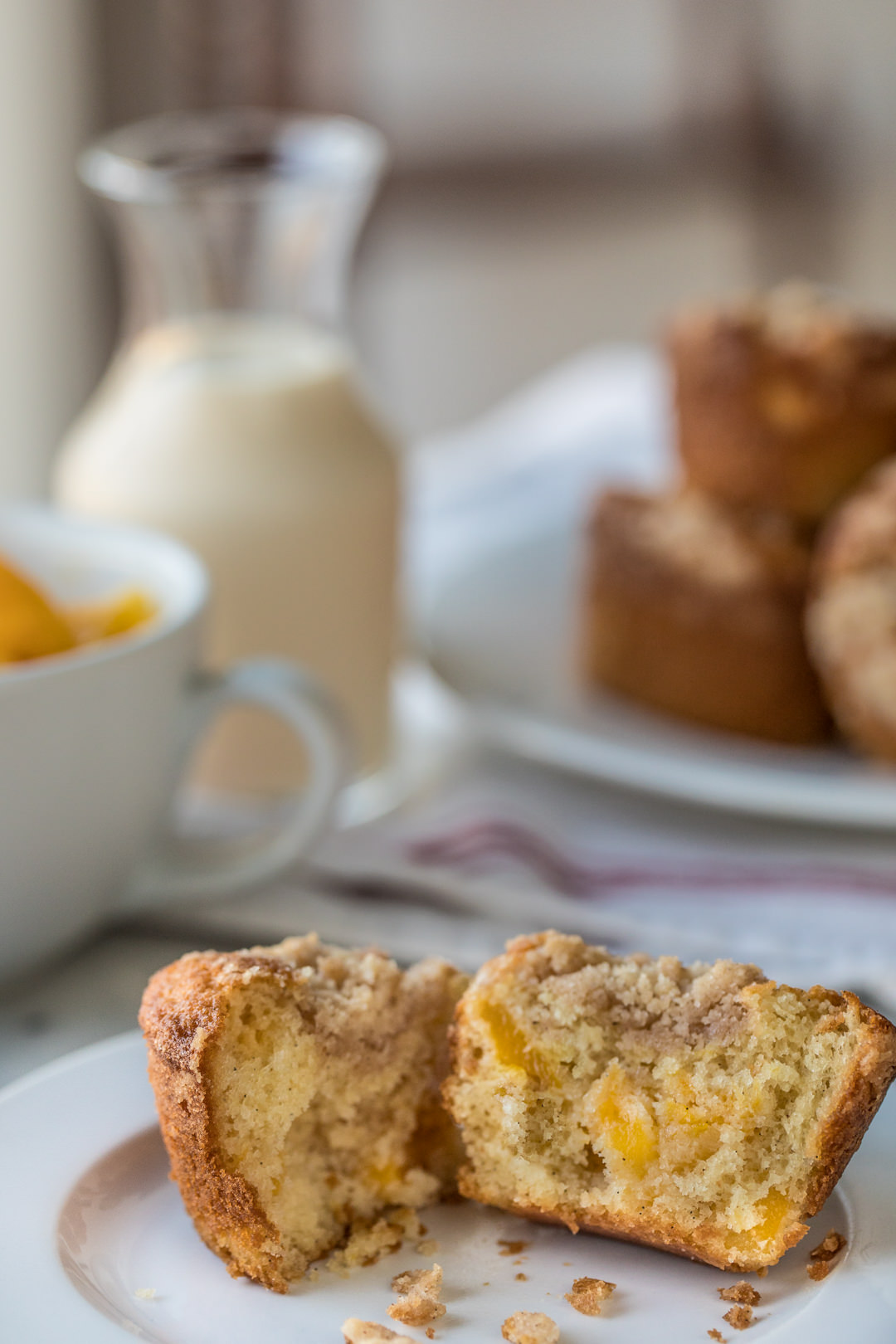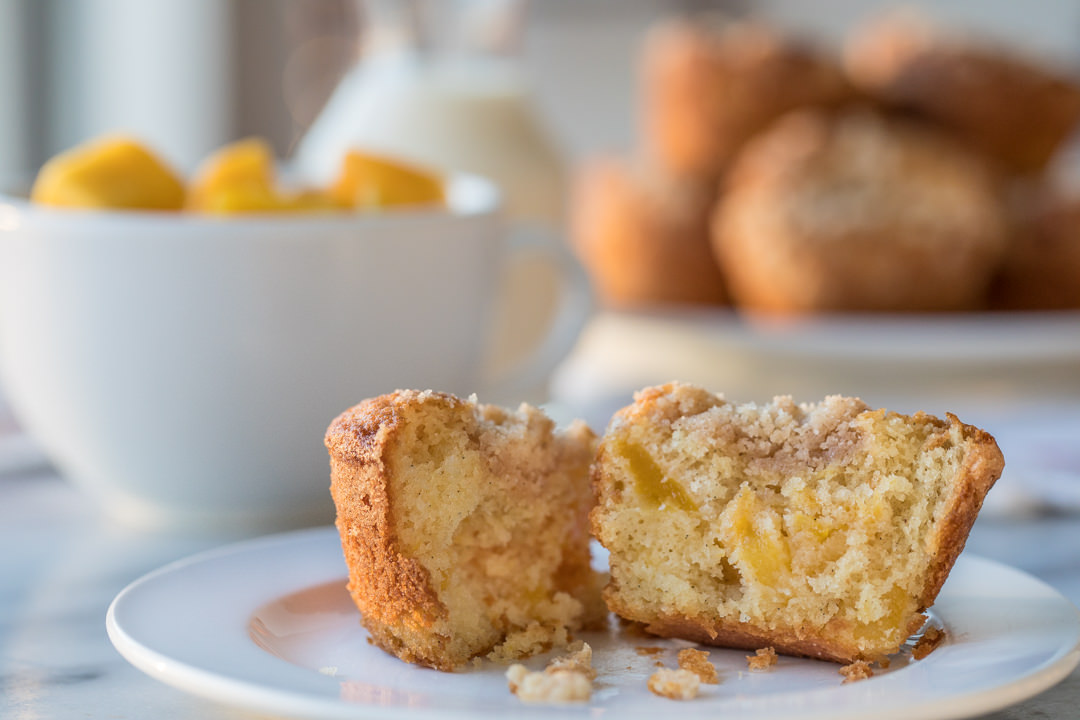 Toss on that adult onesie, grab some of our Mexican Hot Chocolate, and a few muffins. I pretty much survived on these muffins alone this past week, and have zero regrets about it. It's been one of those weeks where I've had little time to cook and have loved having these around to grab and go or to come home and collapse with. Enjoy!
Be sure to check out the other mango recipes on the blog while you're at it, including drinks and plenty of tacos!
Mango Streusel Muffins
Mango vanilla bean muffins with a cinnamon brown sugar streusel crumble topping from SouthernFatty.com.
Author:
Phillip Fryman | SouthernFATTY.com
Ingredients
Muffins
1⅓ cup (166 g) flour, SELF-RISING
¾ cup (150 g) white granulated sugar
½ tablespoon (5 g) vanilla bean paste or extract
½ cup (85 g) vegetable oil
⅓ (75 g) cup milk
1 egg (70 g)
1 cup (160 g) chopped mango, fresh or frozen
Streusel Topping
¼ cup (50 g) white granulated sugar
¼ cup (50 g) brown sugar, packed
½ cup (65 g) flour, AP
¼ cup (60 g) butter, softened
1 teaspoon cinnamon
pinch salt
Instructions
Preheat oven to 400 F.
Grease and lightly flour muffin tin, or line with inserts and set aside.
Whisk together the muffin flour and sugar.
In another bowl, mix the remaining muffin wet ingredients (vanilla, oil, milk, egg) until well combined.
Add to dry ingredients and fold until just mixed.
Add mango pieces and stir until evenly distributed.
Divide between prepared pan.
Streusel
Combine dry streusel ingredients in bowl.
Add softened butter and mix, squeezing butter with flour, until crumbles form.
Top filled muffin molds with crumbles.
Finish
Bake until golden, about 20 minutes.
Cool completely and enjoy.
These keep well in a closed container for about 2 days.
Find more on SouthernFatty.com.