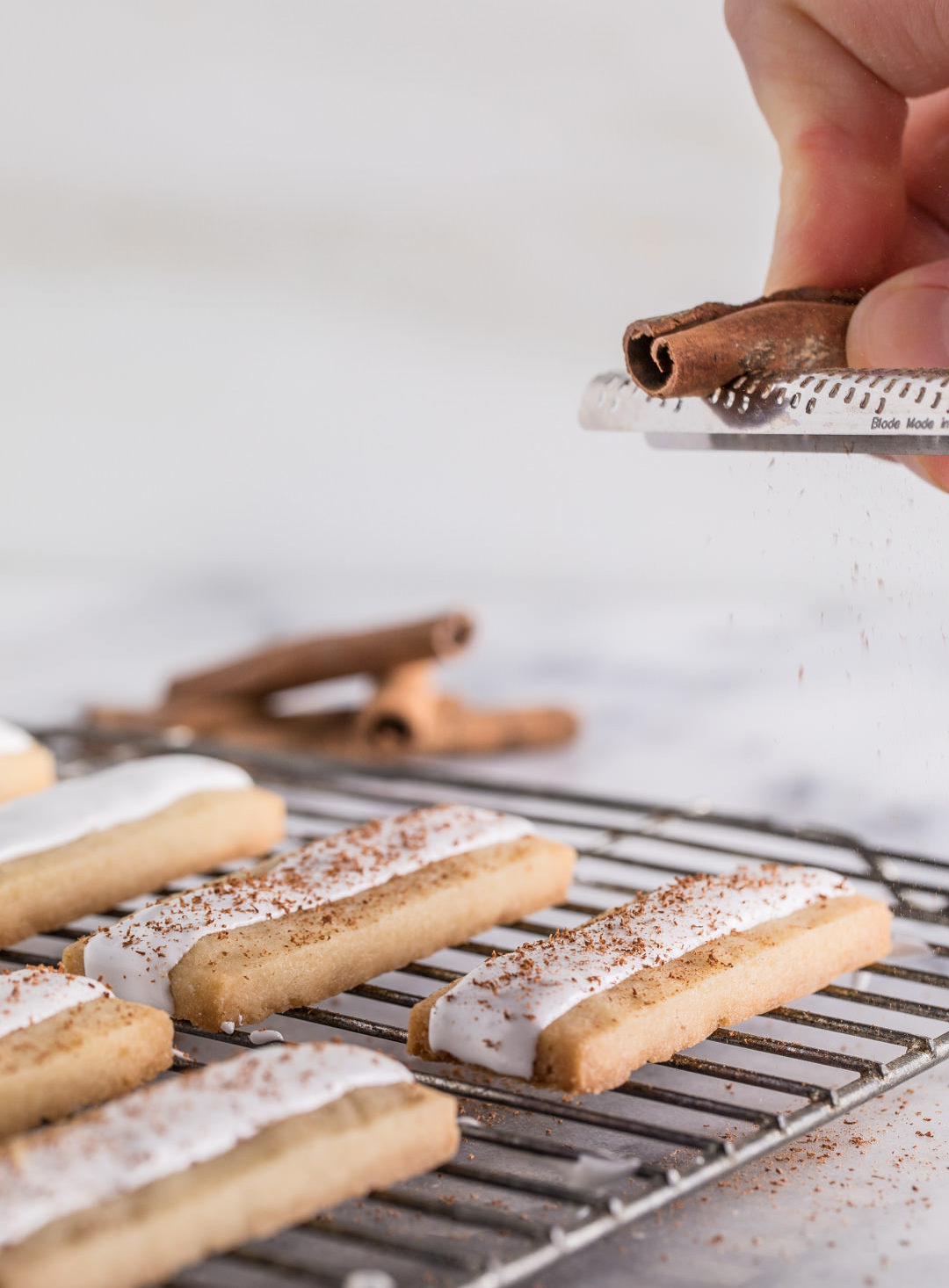 This is a sponsored post written by me on behalf of Boar's Head. All opinions are 100% mine.
I have two new obsessions. Shortbread everything and marshmallow everything. Not that these are really all that new, but I tend to go through phases where I go ballistic with making recipes with some key ingredients that are on my mind. This week has been one of those weeks. — It's most certainly cookie season, and cinnamon just feels warmer, so the combination of the two with the addition of an amazing marshmallow royal icing recipe that I've been dying to use for a while just seems to make sense.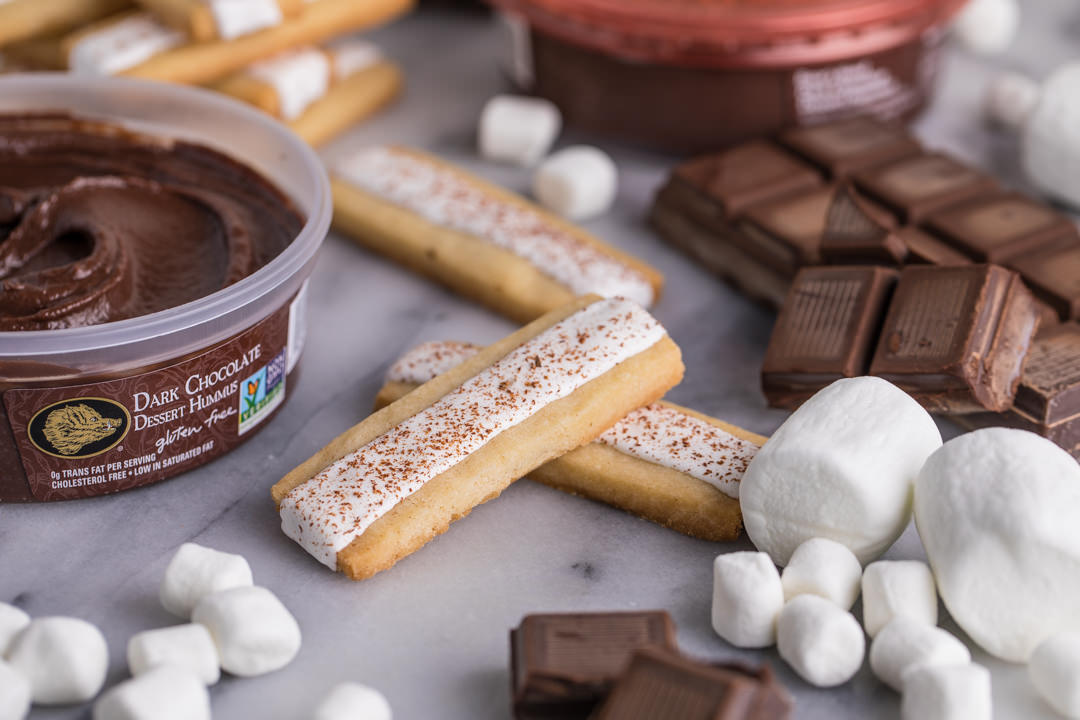 Good shortbread is one thing, but finding the perfect partner to dip shortbread in is the real winner. I've partnered with Boar's Head Dark Chocolate Hummus to show you how I like to dip these treats. This is indulgence (without all of the guilt) at its best.
To make Boar's Head Dark Chocolate Hummus, chickpeas are blended with rich cocoa, organic sugar, and vanilla to give a super smooth dip with the right rich sweetness. It's gluten free and Non-GMO Project verified. If you're looking for a great, unique way to sneak a treat, this is the way to go. The texture and taste reminds me of that nostalgic brownie batter that everyone absolutely loves.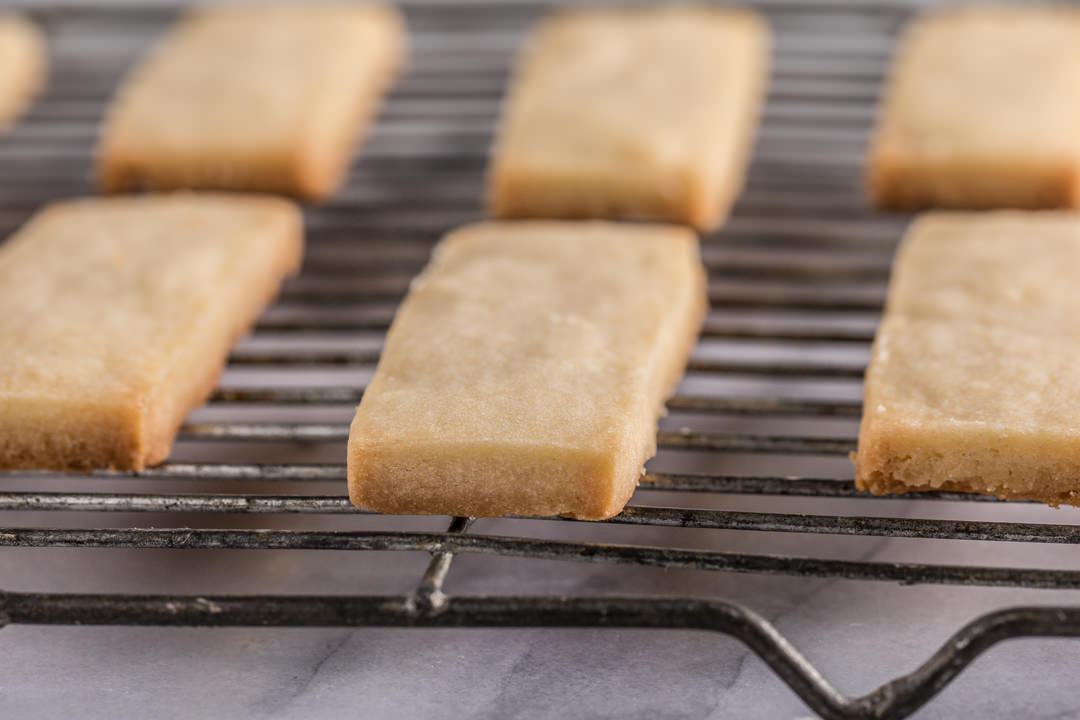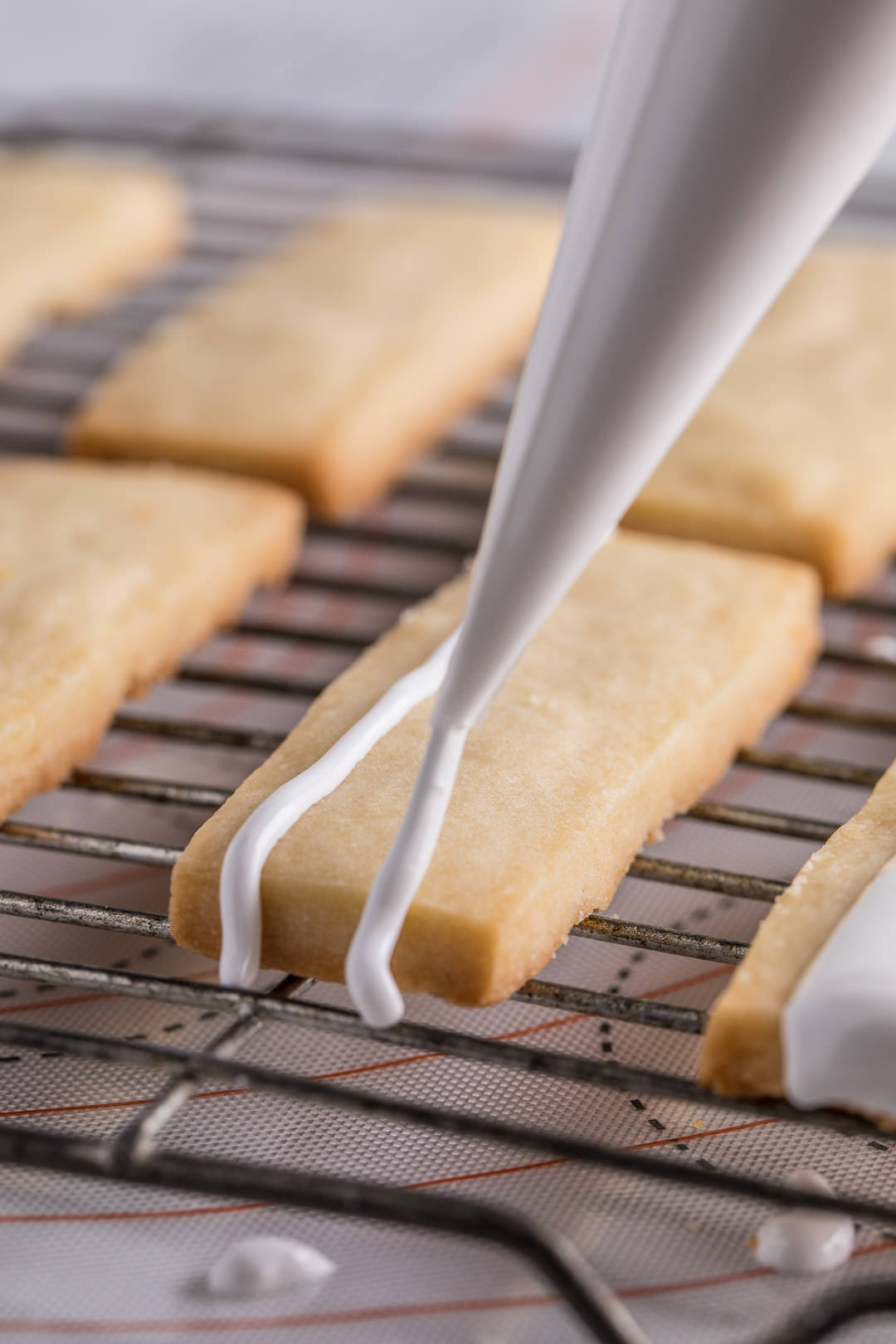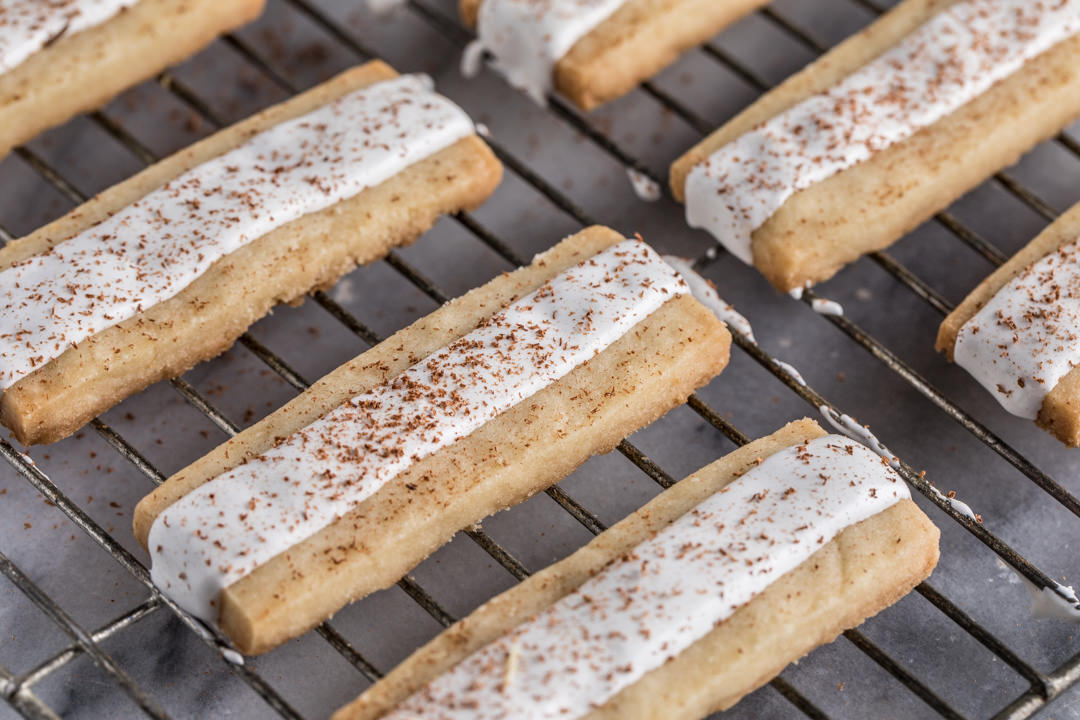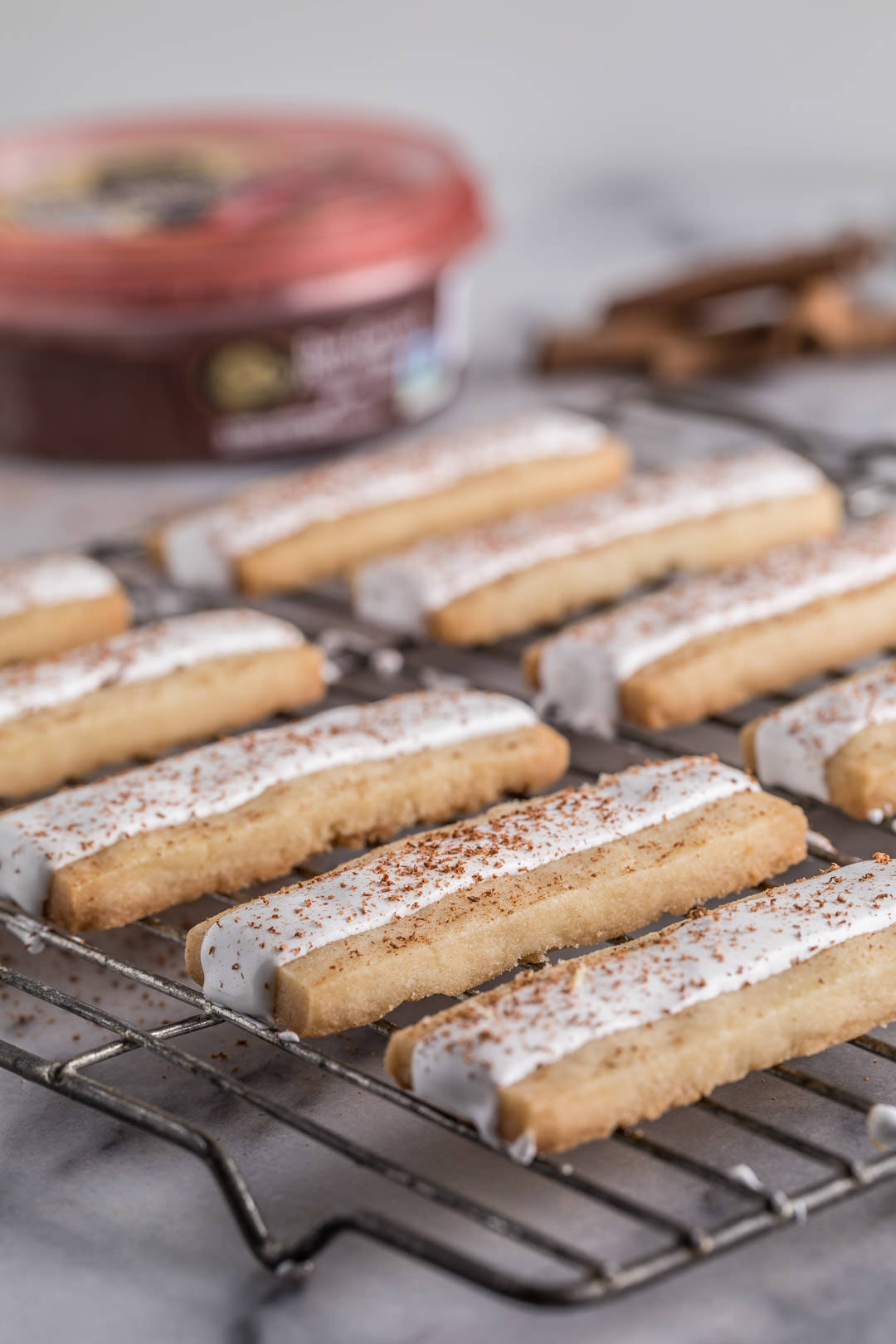 Mixing simple dessert options like this, or even with fruit or pretzels, alongside a sweet dip like this dessert hummus, is a great way to easily bump up your hosting game. With these simple cookies and sweet dip, this pairing can be ready in minutes.
My best advice for making the best shortbread is to use a 3-2-1 plan. Ratios are a winning staple of my own recipe development, and this one is no exception to the rule. 3 parts flour : 2 parts butter : 1 part sugar. Toss a pinch of salt in, and it will never go wrong. You're left with a super-flaky, buttery shortbread that is just built for icing.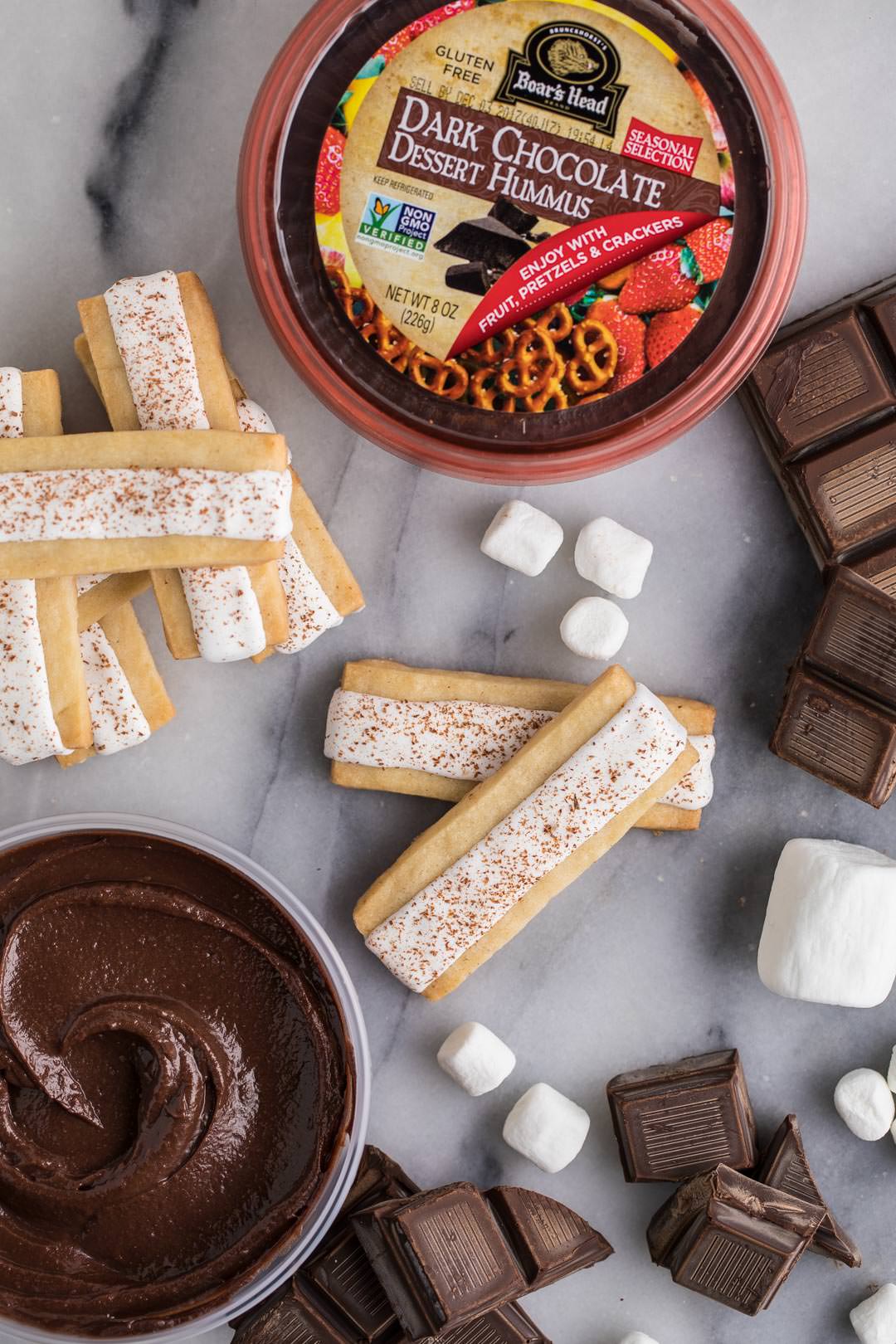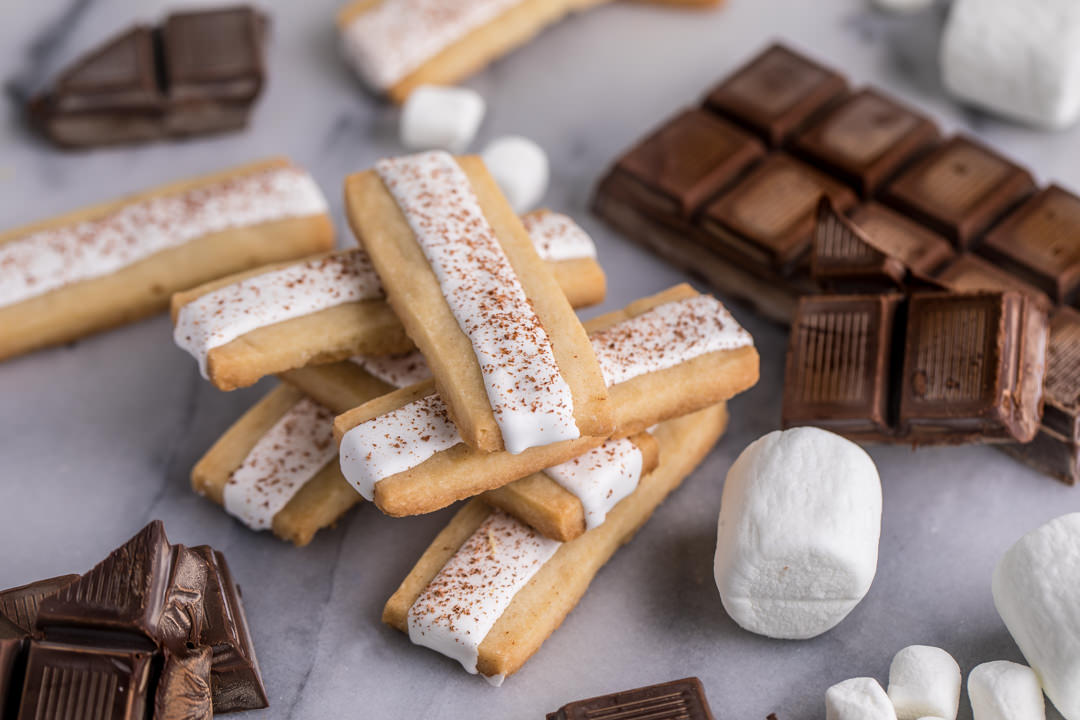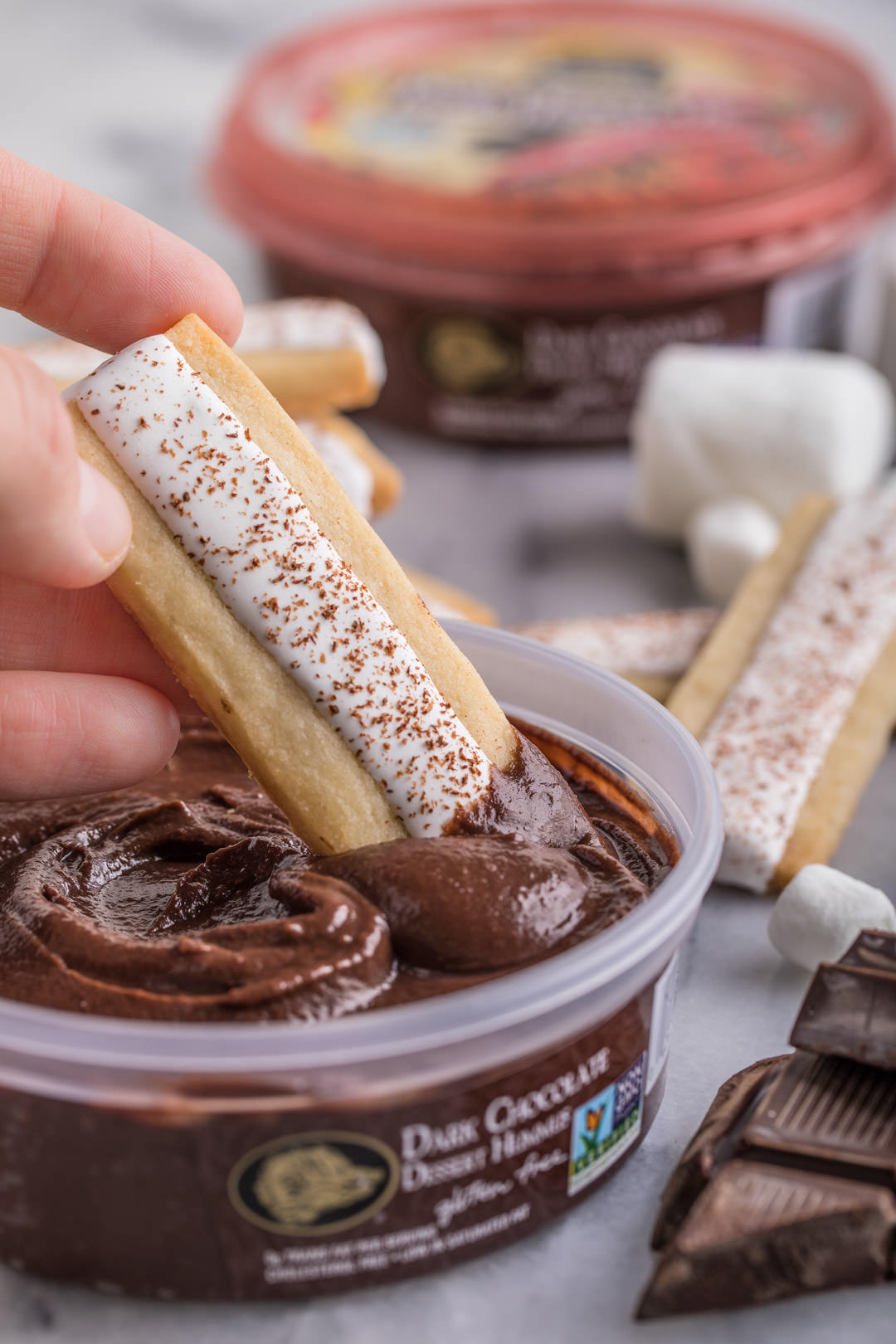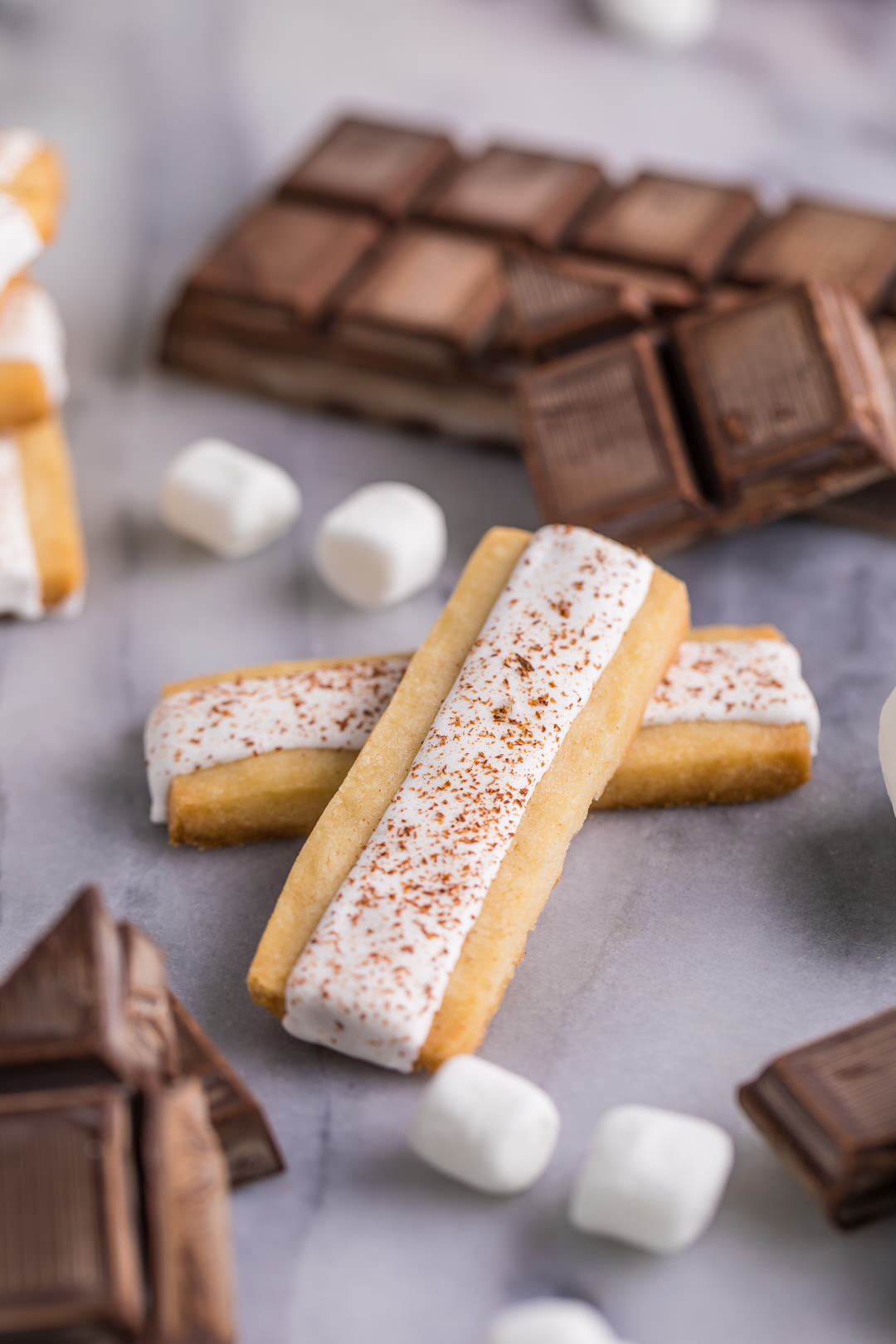 Royal icing is the usual go-to glaze for shortbread, but I decided that I wanted to do things a bit differently for this recipe. You can make royal icing with the addition of marshmallows and get this pillowy, softer icing that almost puffs up like little clouds.
It's a great addition to the crisp shortbread. If that isn't enough, the sprinkle of freshly ground cinnamon onto the glaze to give that perfect pick for when you dip. — Party game on, y'all!

Cinnamon Marshmallow Iced Shortbread Cookies
Sweet, flaky, buttery shortbread cookies glazed with marshmallow royal icing and finished with cinnamon. From SouthernFatty.com.
Author:
Phillip Fryman | SouthernFATTY.com
Ingredients
Shortbread Cookies
2⅔ cup (330g) flour, AP
16 tablespoons (220g) butter, unsalted, softened
⅔ cup (110g) powdered sugar
½ teaspoon salt
Marshmallow Royal Icing
1½ cups (140g) marshmallows
1 tablespoon (15g) water
2 egg whites
½ teaspoon cream of tarter
2½ cups (315g) powdered sugar, sifted
To Finish
Boar's Head Dark Chocolate Hummus
cinnamon, ground
Instructions
Shortbread Cookies
Cream butter and sugar in mixer 2-3 minutes until soft and fluffy.
Mix in flour and salt JUST until combined. Take care to not overwork.
Transfer to plastic wrap in a disc and chill for at least 1 hour. This is very important to relax the dough and chill the butter completely.
If chilled for longer period, or dough is too hard to roll out, let rest at room temperature for 15-20 minutes until pliable enough to roll.
Roll out dough evenly. -- I rolled my dough to 6mm thickness.
Slice cookies into equal rectangles. Transfer carefully to parchment lined baking sheet.
Return cookies to the refrigerator to chill for at least 15 minutes.
Preheat oven to 350 F / 180 C.
Bake for 10 minutes, until slightly golden.
Remove to cool completely on the pan before transferring to rack.
Marshmallow Royal Icing
In a LARGE microwavable bowl, place marshmallows and water.
Microwave for 1 minute and remove. Marshmallows will double in size.
In a separate bowl, add egg whites and cream of tarter (to stabilize).
Beat with whisk/mixer until foamy.
Add marshmallow, powdered sugar, vanilla, and mix completely.
If mixture is too thin to pipe and hold its shape, add additional powdered sugar.
Transfer mixture to a piping bag with a very small cut to open.
Finishing
Pipe lines on the shortbread and then pipe frosting in the middle to fill. Use a knife or pointed tool to paint the glaze completely into the lines to flood the space.
Sprinkle the tops with cinnamon.
Set cookies aside to allow glaze to dry completely. These can be made the day before and chilled.
Enjoy cookies with Boar's Head Dark Chocolate Hummus to elevate the treat.
Find more recipe on SouthernFatty.com
You can find Boar's Head Dark Chocolate Hummus in your grocery deli section.