If hot chocolate is a great way to warm up during the colder months, hot chocolate with tequila-infused whipped cream is an even better mug to cuddle up to. I'm taking a simple homemade hot chocolate recipe and adding some simple spices to make the perfect sipping Mexican-inspired cocoa. Who knew you could toss your favorite spirits into some cream for an absolutely amazing whip. You wont find that at Bux, y'all.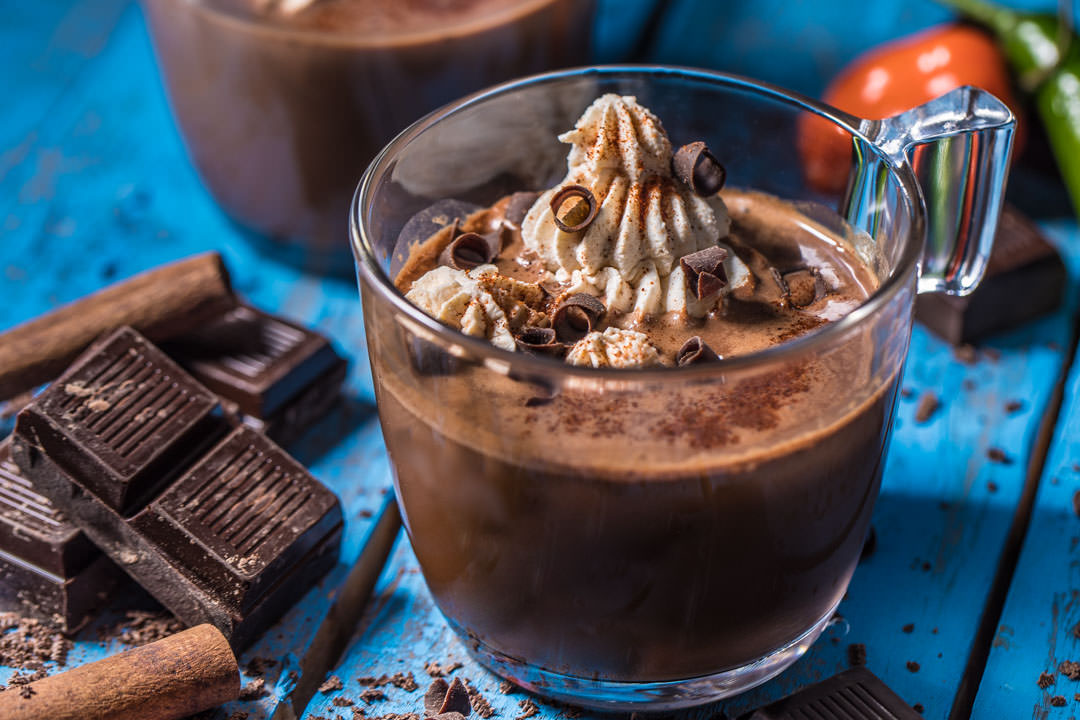 Let's just sit and have a little chat for a spicy minute. I have been dragggggin' lately. I've just been in that January rut. [What? It's February? Oh. Point and case.] This gloomy, rainy, whatever the hell is going on outside (thanks, climate change) is just awful on my productivity. It's dark when I usually get home and I feel like doing nothing. That's where the hot chocolate came into my life…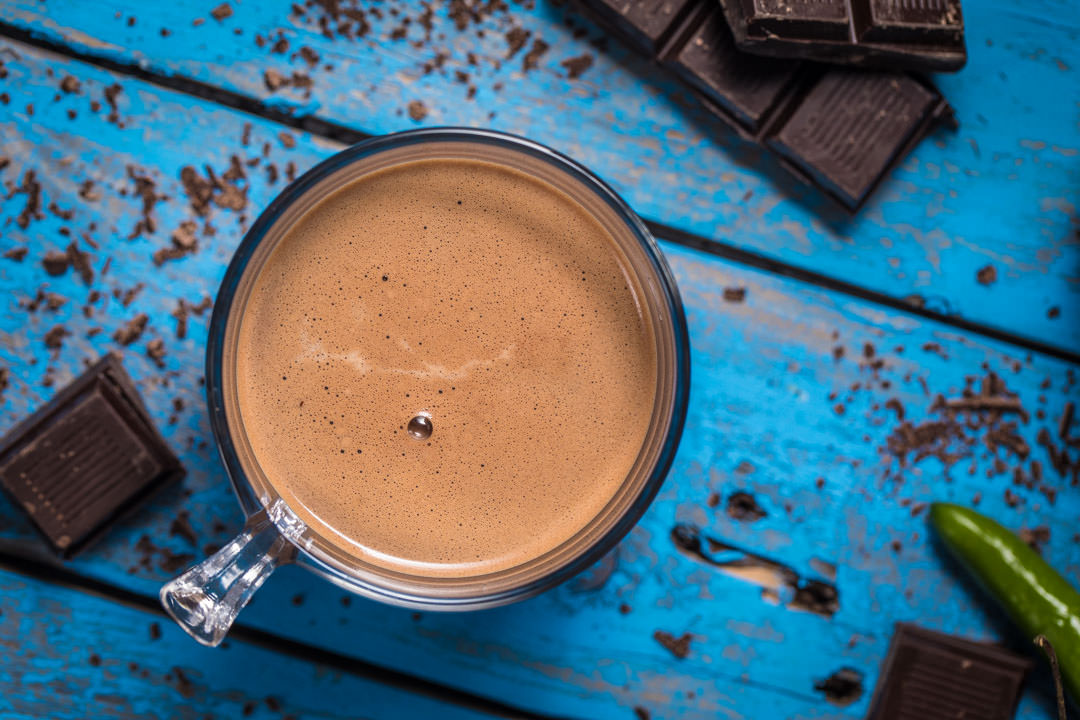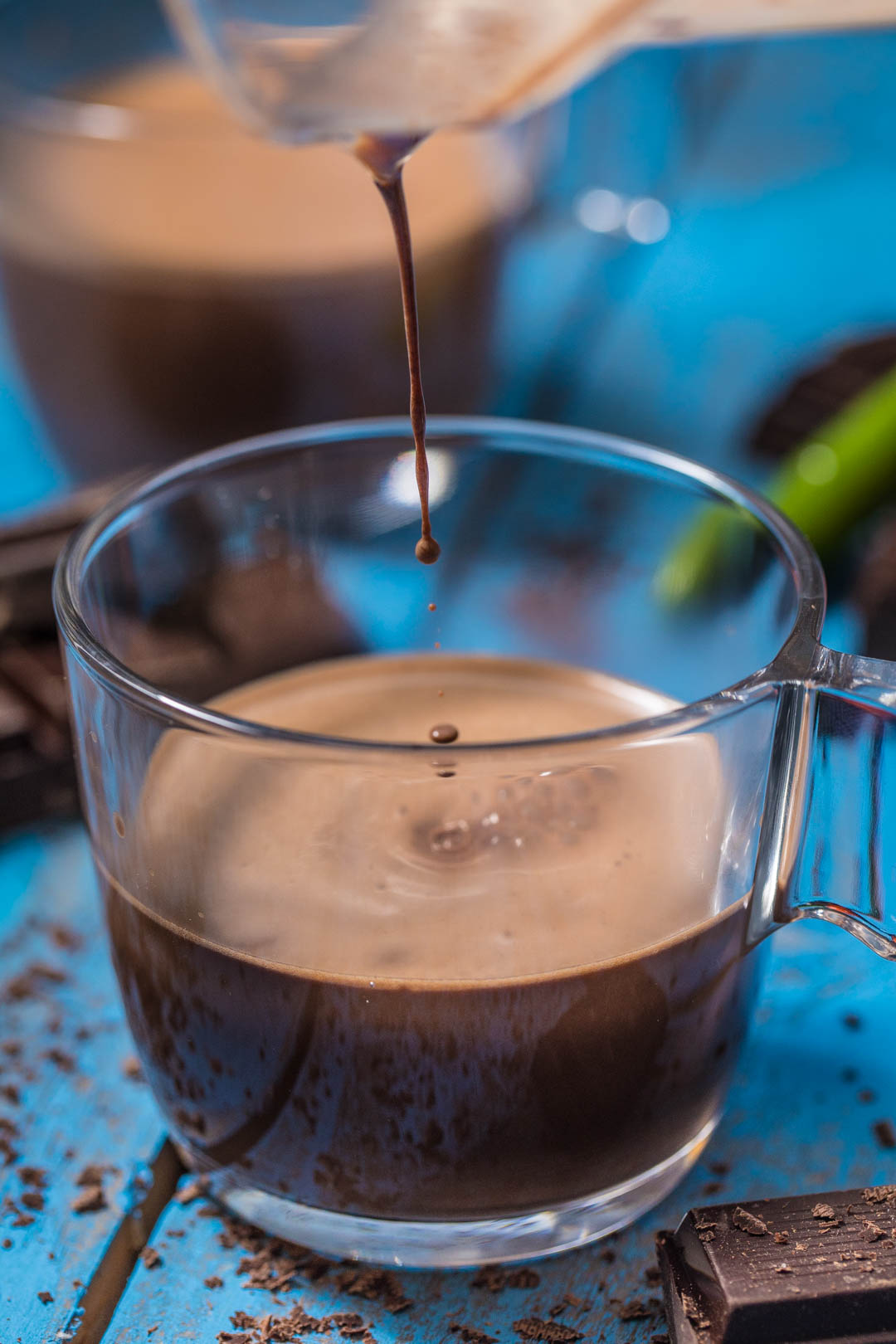 I'm not much of a chocolate person. PLEASE don't send me any [more] hate emails about it. I still love a Reese's Blizzard and frozen Thin Mints, ok? I drink a lot of coffee and tea, but decided during one of the recent Nashville blizzards (that's when the snow actually sticks to the ground and everyone buys all of the milk and stuff) that I wanted hot chocolate. I knew I had a block of chocolate from Trader Joe's in the kitchen. Totally not sponsored, but that stuff is amazing. The almond milk chocolate bars are my favorite. They are over a pound, and I can put it away in just days.
Chocolate? Check. Milk? Sure. I've got that. That's pretty much it, right? Naaaaaah. I decided to kick things up a bit and turn it into a Mexican hot chocolate mug. Cinnamon and a pinch of pepper, since I wasn't already using true Mexican drinking chocolate that usually already has those spices in it. I was also super lazy, I decided to zap it all instead of cooking it in a pan and waiting and waiting and waiting. This is a recipe for a lazy night at home, after all.
Since you know you wanna go absolutely crazy on a Monday night, this sip is topped with tequila-infused whipped cream. It's tequila and cream. Not much else to say about that. It's muy bueno.
Drink up, y'all! — Salud!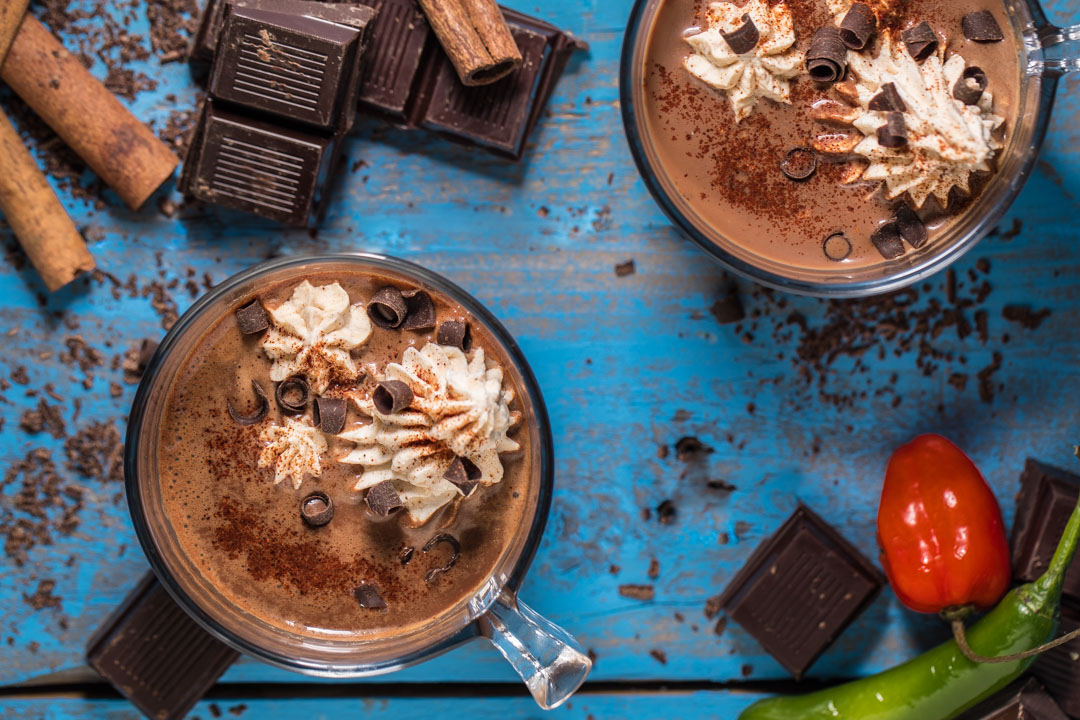 Mexican Hot Chocolate + Tequila Whipped Cream
Homemade hot chocolate with added pinch of cinnamon and pepper spice, topped with a tequila-infused whipped cream. From SouthernFATTY.com.
Author:
Phillip Fryman | SouthernFATTY.com
Ingredients
Hot Chocolate
1 cup whole milk
1 tablespoon raw sugar (or brown sugar)
2 ounces chocolate, chopped (I prefer dark chocolate - not semi or milk for this if adding sugar)
¼ teaspoon pure vanilla extract, preferably Mexican vanilla
⅛ teaspoon cinnamon, ground
pinch chili powder
pinch cayenne pepper, ground
Tequila Whipped Cream
½ cup heavy cream
1 tablespoon powdered sugar
½ teaspoon vanilla extract
1 tablespoon tequila, preferably reposado or anejo
¼ teaspoon chili powder
Instructions
Hot Chocolate
Chop chocolate and measure ingredients.
Microwave milk for a minute in a safe container.
Remove and add chocolate and sugar. Allow to sit for a minute.
Stir gently and consistently until completely blended.
Add spices and mix.
Tequila Whipped Cream
Place very cold cream in a clean, cold bowl.
Add sugar and chili powder.
Whip (mixer for the easiest result) until thick.
Add vanilla and tequila. Mix to combine.
Finishing
Top hot chocolate with whipped cream.
Enjoy!
Find more on SouthernFATTY.com.
Favorite cool weather pick-me-up?
Comment below!