Recipe for the most soft, cloud-like, fluffy sweet bread rolls. Using a Japanese milk bread method, these sweet rolls will become your go-to grab. The best sweet bread roll recipe!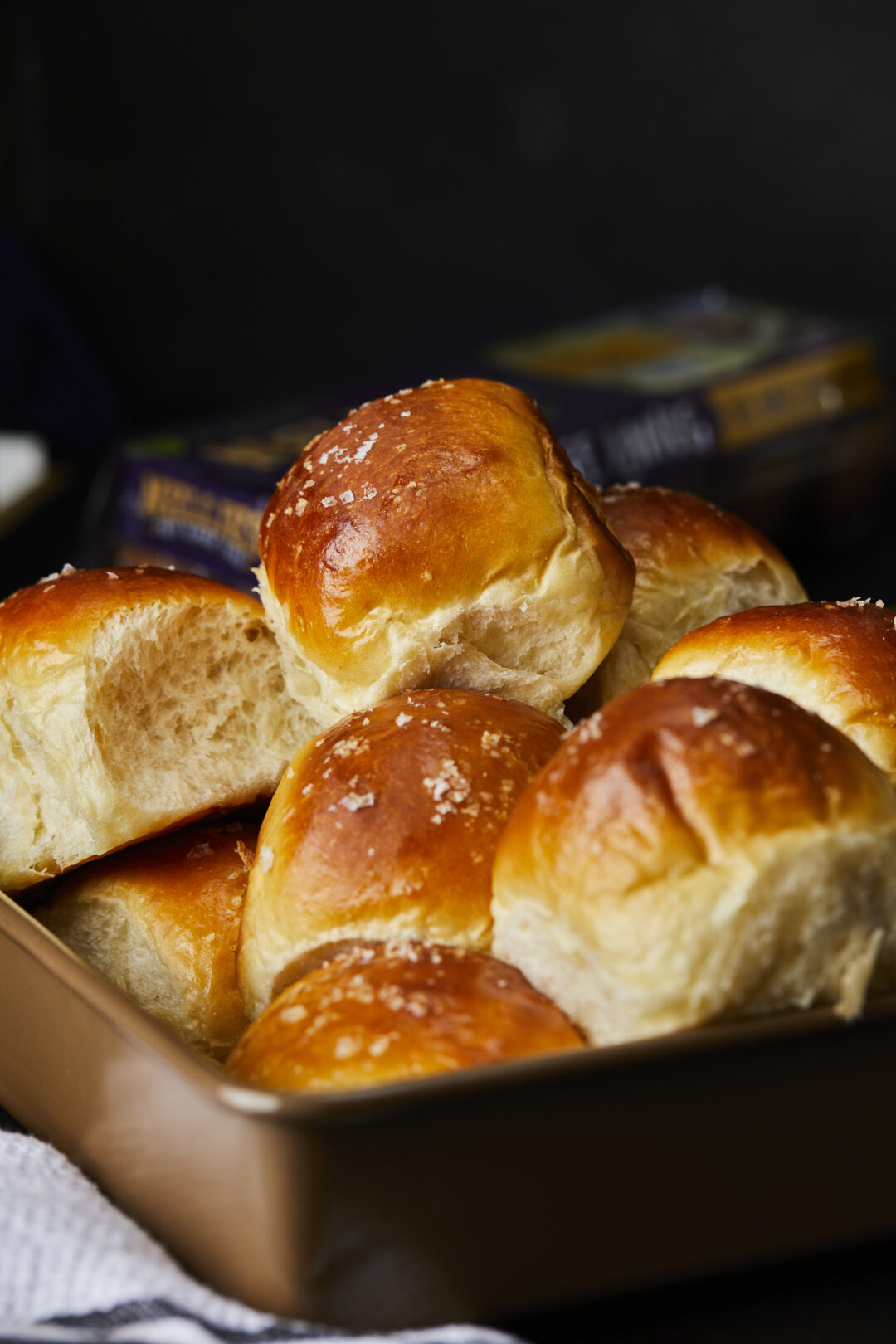 Tangzhong
I've got buns, hun! When I say that these are the best bread rolls, I mean it. This isn't a title trap. Promise! — Milk bread is, well… bread made with milk. No secret there. The special part of a good milk bread is in how you make it. Cooking milk with flour (called tangzhong) called to make a thick paste-like mixture transforms the final buns into the most delicate, pillowy bread.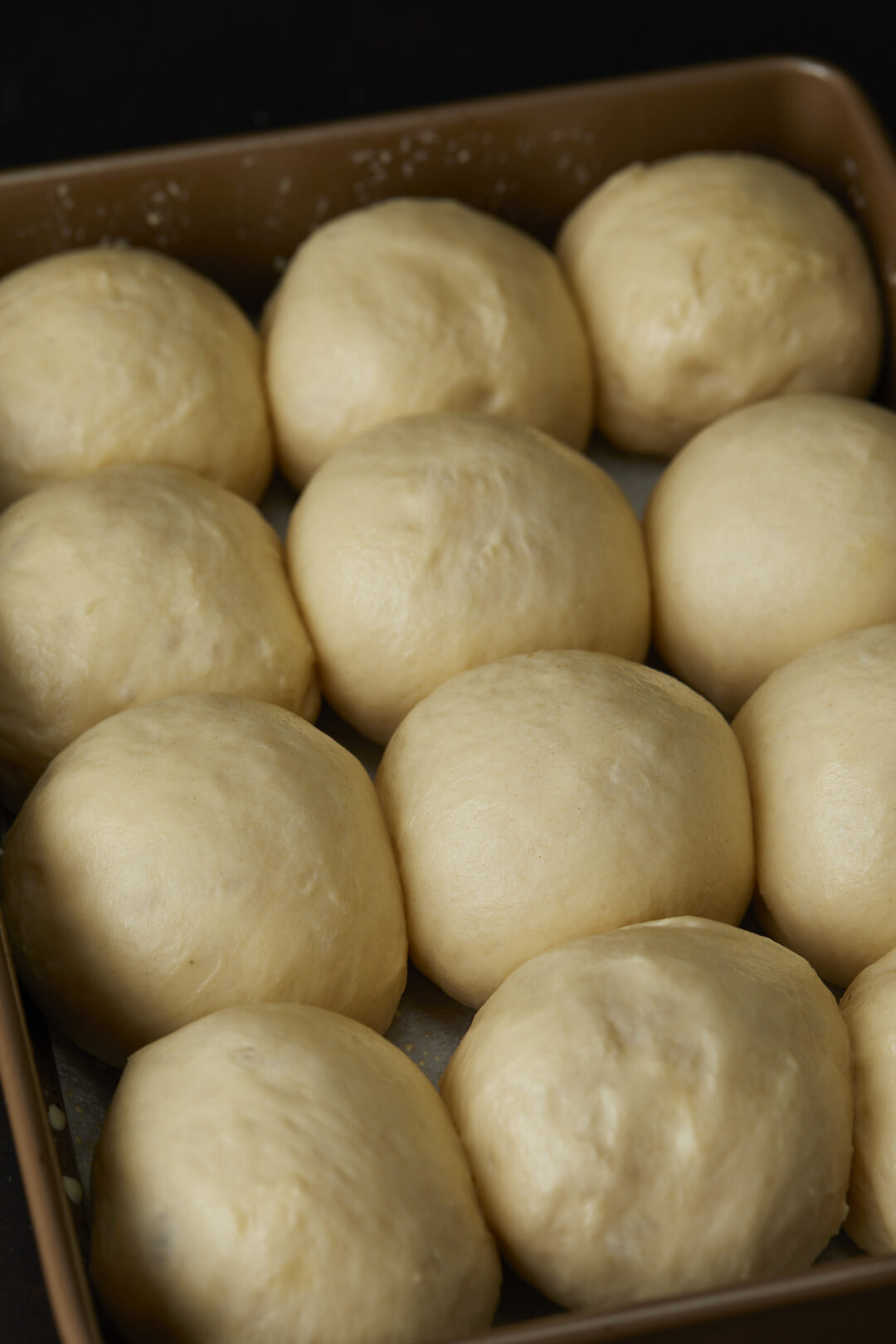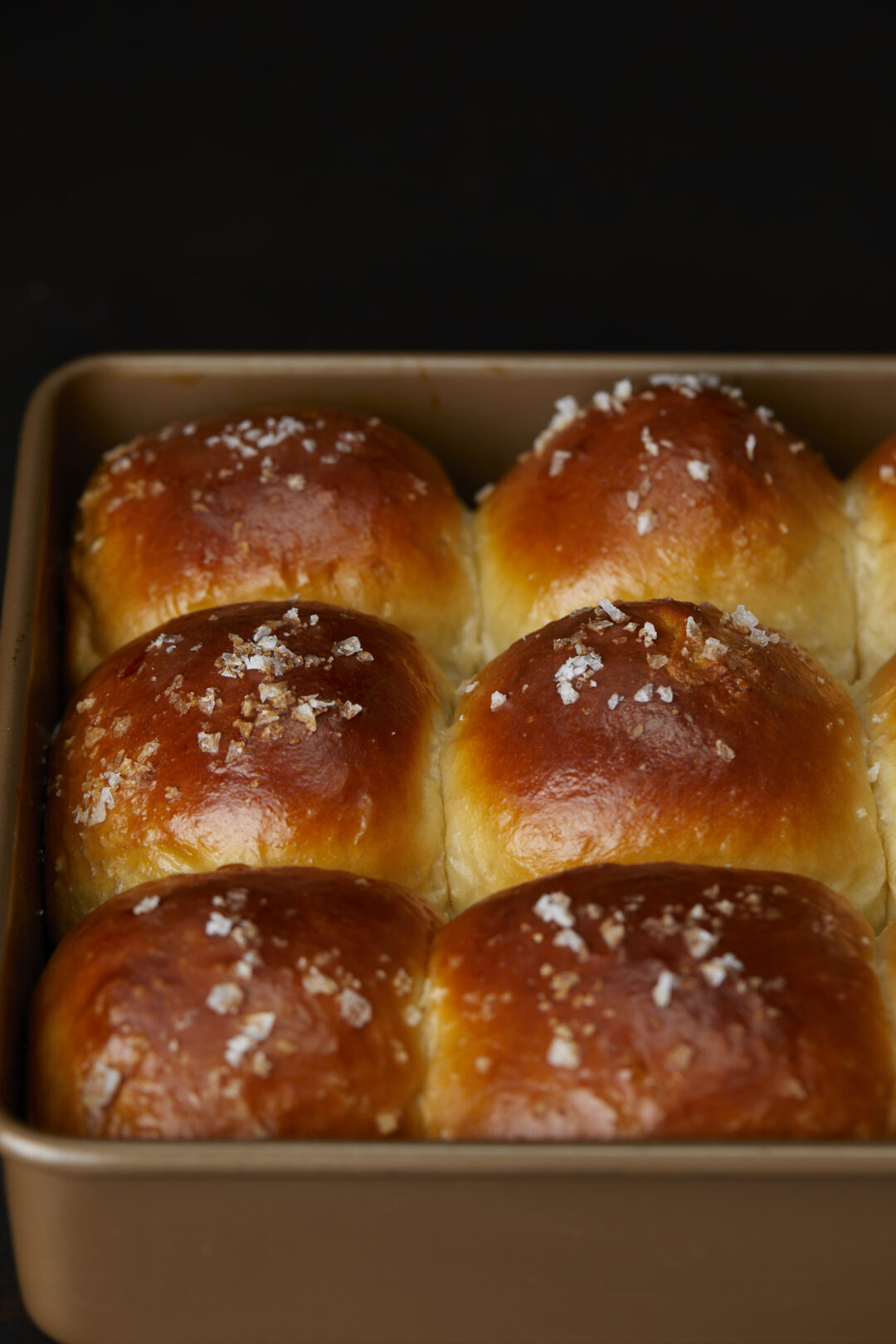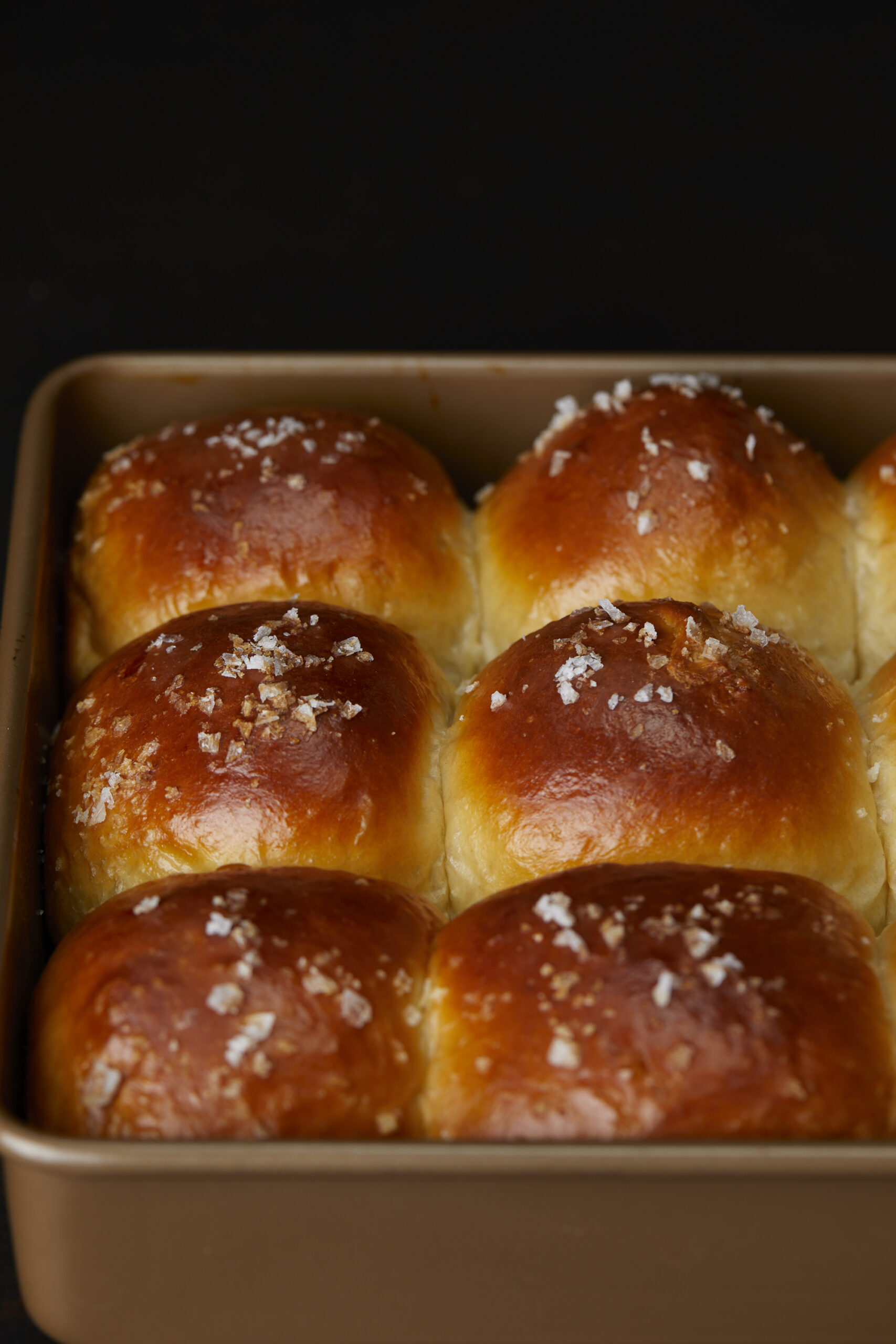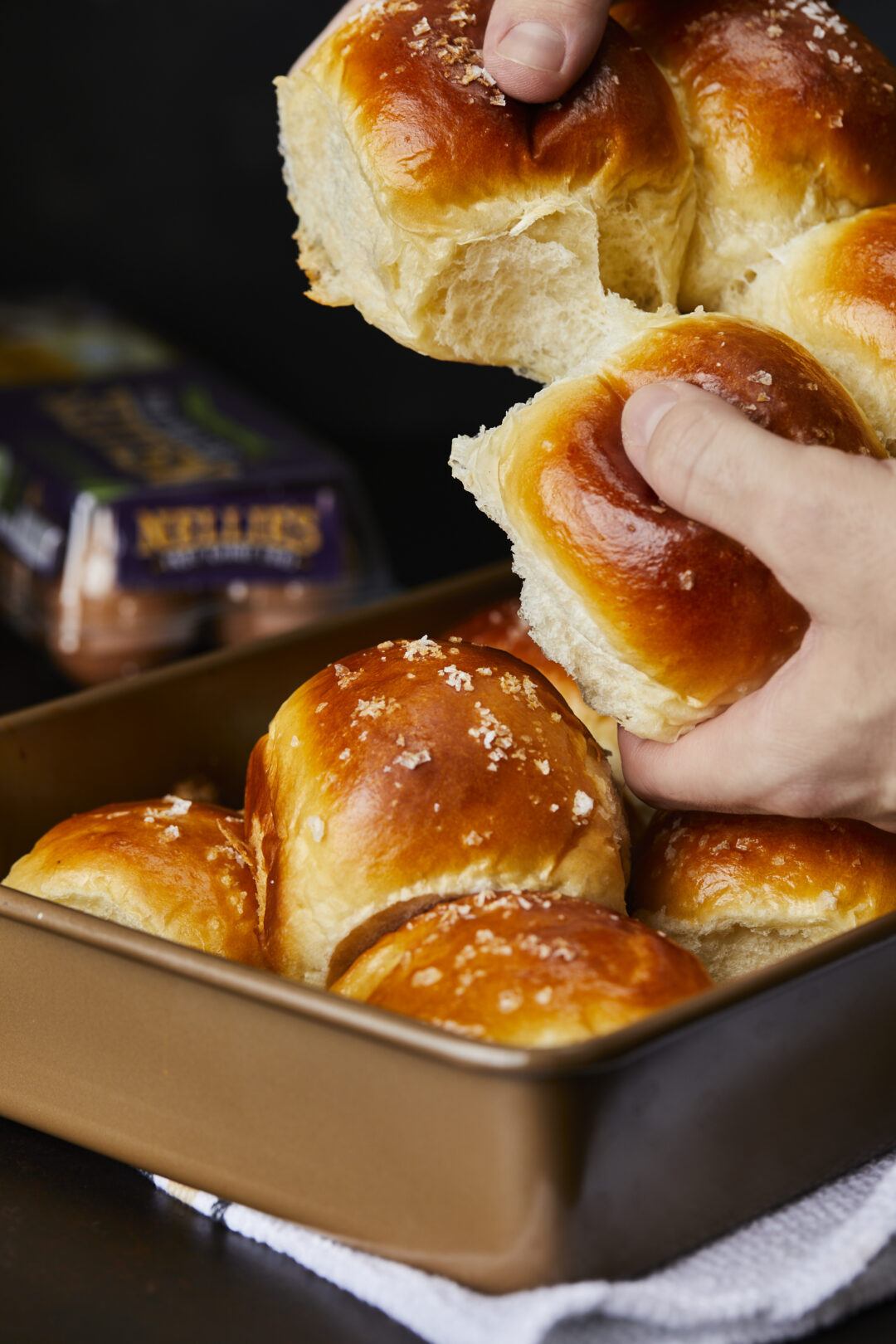 All about the salted honey, sweetie!
During the holiday season, I made these rolls so many times that I tried different versions and knew that I had to share my favorite one. Honey sea salted sweet rolls so good that I have been doubling the batch and freezing them (even though they don't seem to last long enough to freeze).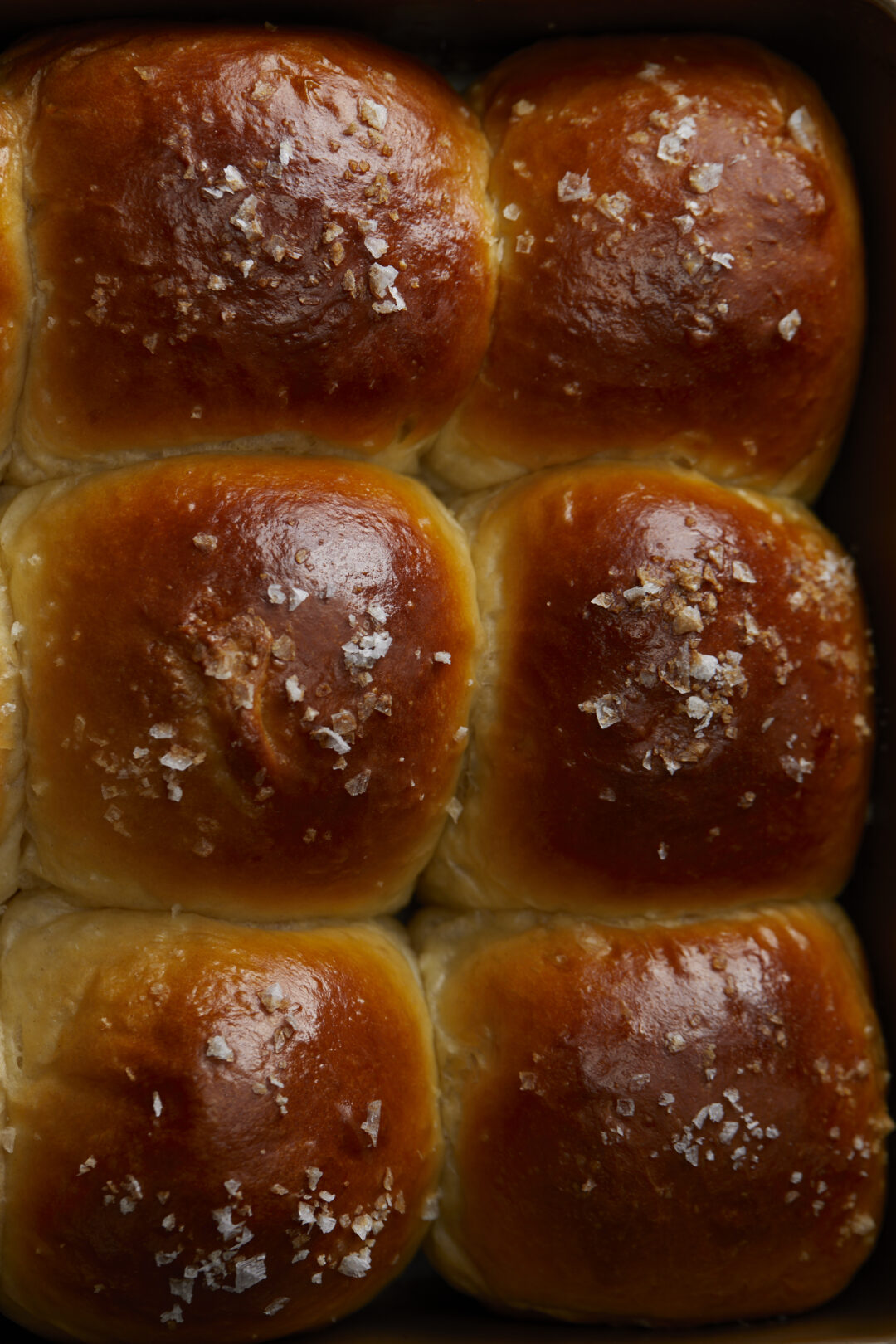 The technique in these rolls of cooking milk and flour into a paste is one that you may have used for other dishes. A good roux is a priceless skill for any home chef. You might be surprised at the different applications that making one has. My favorite cake icing is made using a cooked flour roux (a baker's roux when used for sweets). Adding depth and structure in concentrated form to whipped buttercream allows you to end up with the ultimate in light, airy frosting that doesn't taste like a pound of confectioner's sugar. Be sure to give the famous frosting a try after you make the rolls.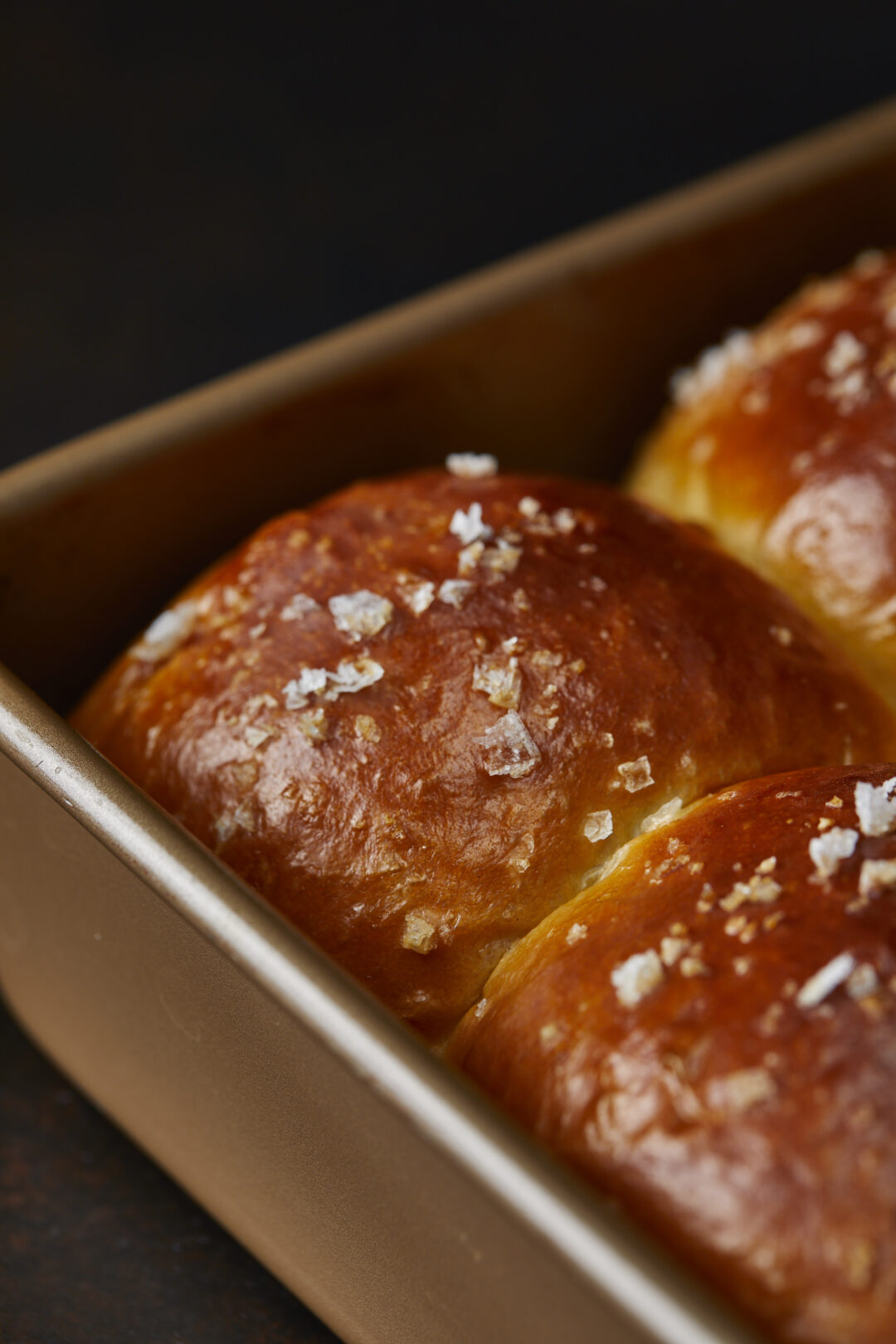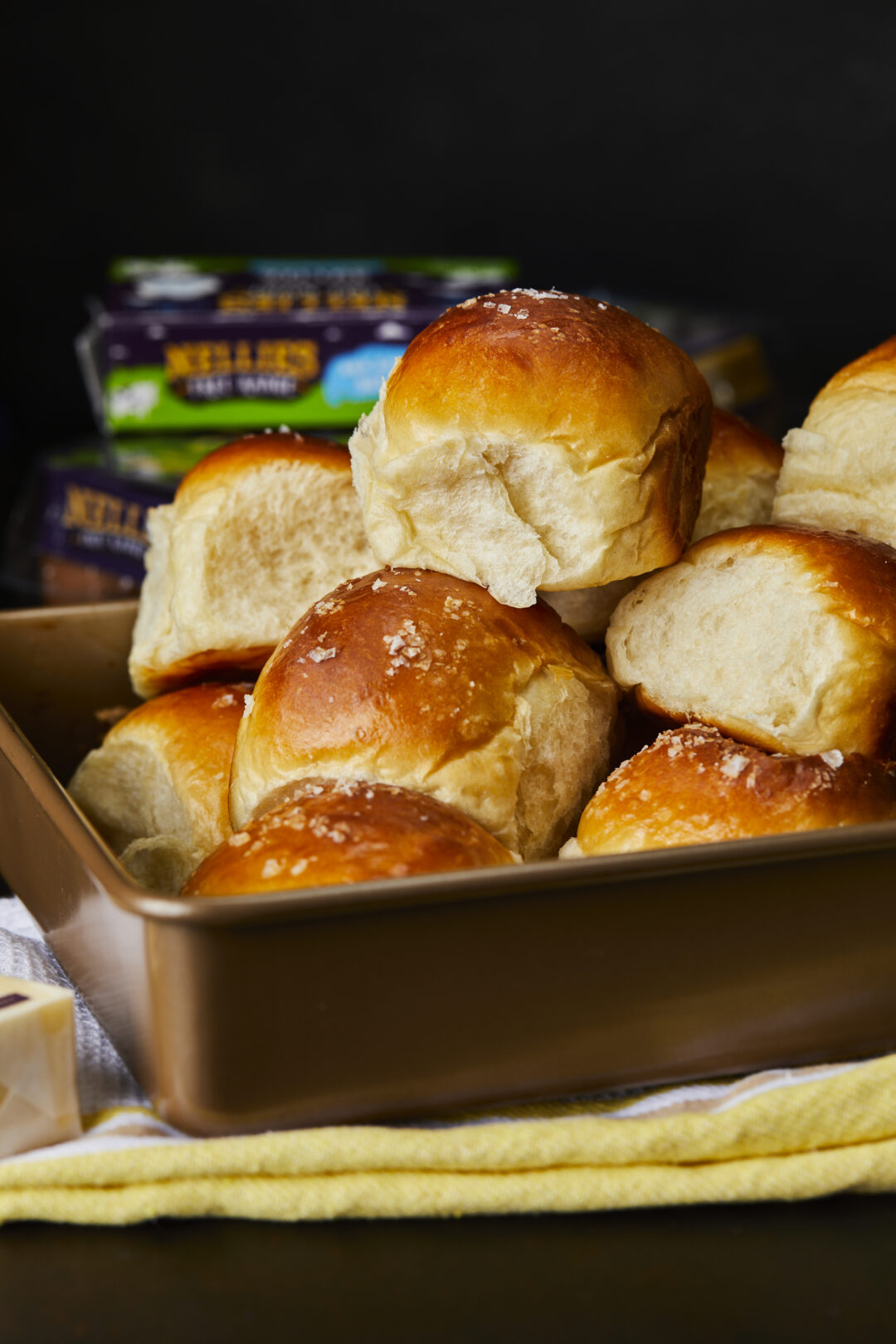 Perfect egg wash… Egg, milk, pinch of salt. Always salt!
Once you've whipped it,(whipped it good) it's pretty normal from there on. A good butter (Nellie's Unsalted is my go-to — SO good!) is added. It's not part of the traditional method to add it to the flour roux paste, but I've found that its just easier than melting the butter and dirtying up another pan or bowl. Nobody has time for all of that mess! A second milk addition of dry milk powder, lots of resting (I prefer the overnight proof), a bit of a salted egg wash and you are golden.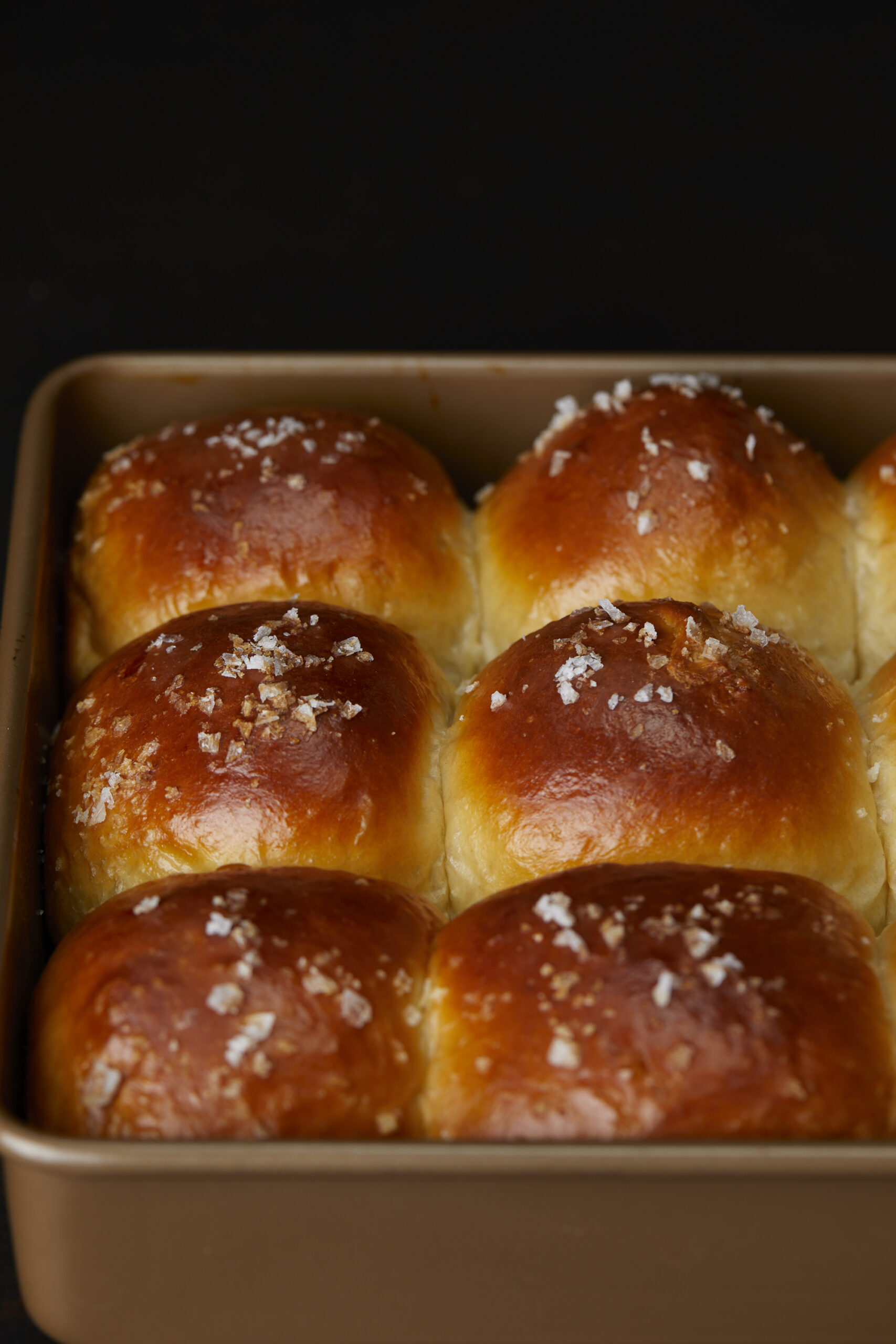 Yield:

12
The BEST Honey Sweet Bread Rolls
Recipe for the most soft, cloud-like, fluffy sweet bread rolls. Using a Japanese milk bread method, these sweet rolls will become your go-to grab. From SouthernFatty.com.
Ingredients
Step 1
1/4 cup whole milk
1/4 cup water
3 tablespoons bread flour
4 tablespoons butter, unsalted
Step 2
3 cups bread flour
1/4 cup dry milk powder
1/4 cup sugar
1 teaspoon salt
1 tablespoon dry yeast
1/2 cup whole milk
3 tablespoons honey
1 egg, whole
Egg Wash
1 egg, wole
1 tablespoon milk
1 pinch salt
Instructions
In a small saucepan over medium heat, combine milk, four, and water.
Heat while constantly whisking until the mixture is thick and coats a spatula or spoon, about 4-5 minutes.
Remove from heat and add butter. Whisk until smooth.
Add all of the Step 2 dry ingredients into a mixer bowl. Stir well with a whisk or fork.
To mixer with dry ingredients, add the cooled step 1 roux along with the step 2 milk and egg.
Using a dough hook, start to mix on low speed until roughly combined and then increase speed to medium.
Mix for 10 minutes at medium speed to form smooth dough.
Cover bowl containing dough with plastic wrap and rest at room temperature for 2 hours or preferably in the refrigerator overnight.
After the proofing period, split dough into 12 even balls. Roll each until smooth.
Position in a greased 9x13 in 4 rows of 3, evenly spaced.
Gently spray tops with oil spray and cover with plastic wrap loosely.
Allow the rolls to proof until they have touched each other. This time will vary greatly depending on if the dough was cold when rolled or room temperature. I prefer the longer overnight cold proof for better flavor, but either will work. When cold, expect an hour or two to proof, half as much time if not chilled.
When proofed properly, pre-heat oven to 350 F (325 F for fan).
Whisk egg wash ingredients very well in a bowl. Gently brush on tops of proofed rolls.
Sprinkle with flaked sea salt and bake until deep golden, turning halfway through, about 20 minutes.
Enjoy! Find more recipes on SouthernFatty.com.
Share your bakes by tagging @southernfatty on social media so we can see and share.
Notes
Adapted from KAF Japanese Milk Bread Rolls recipe.
Recommended Products
As an Amazon Associate and member of other affiliate programs, I earn from qualifying purchases.