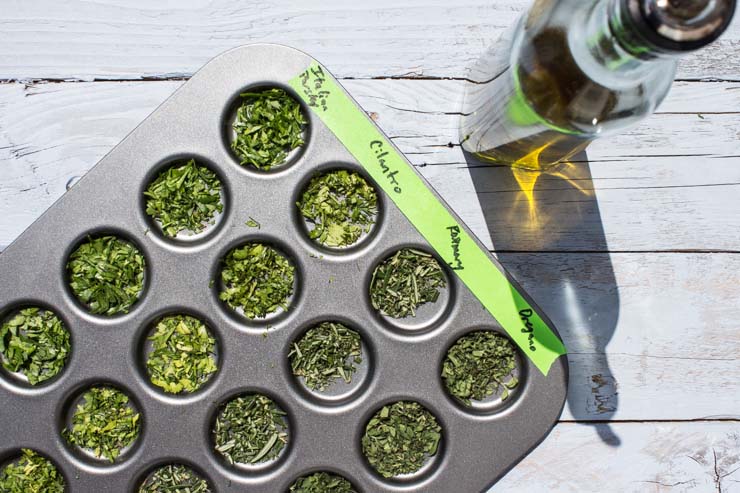 There isn't anything better than being able to step out of your back door and grab some fresh herbs to cook with. The only problem that I have found is that I can't seem to use them quickly enough! I usually plant a few more starters or seeds than I should have. I would much rather have too much to deal with than run out. Every few weeks, I have to prune down the herb plants so that they grow back to an even better state.
This is how I have found that I like to preserve the excess herbs without the need for drying. I'll show you how I freeze the fresh herbs in olive oil to easily use when cooking later.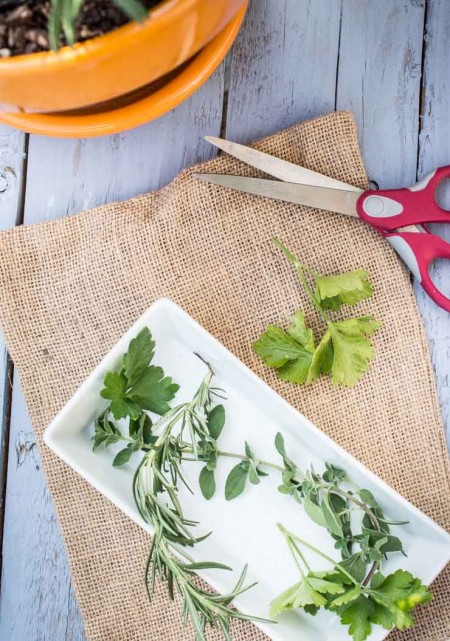 Pruning your herbs is critical to growing full, constantly producing plants. If you don't prune the herbs, they will flower and slow the leaf growth, leaving you with nothing more than sadness to cook with. After a plant is grown out a bit (I generally prune every month or so), trim them down to just above the first cluster of leaves on each stem. Certainly prune before any flowers pop up, as this can sometimes indicate your plant will no longer produce, such as is the case with cilantro.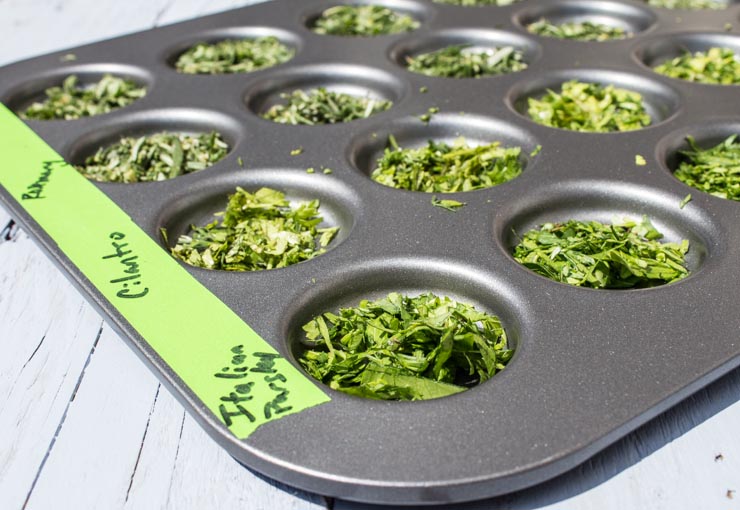 After you snip away, chop the leaves like you generally would to prepare to cook with them. I decided to even combine some for a nice homemade Italian blend. Place however much of each that you would use in a recipe in each well of a muffin tin. I used a shallow mini whoopie pie pan. (Check out our Funfetti Whoopie Pies while you are at it!)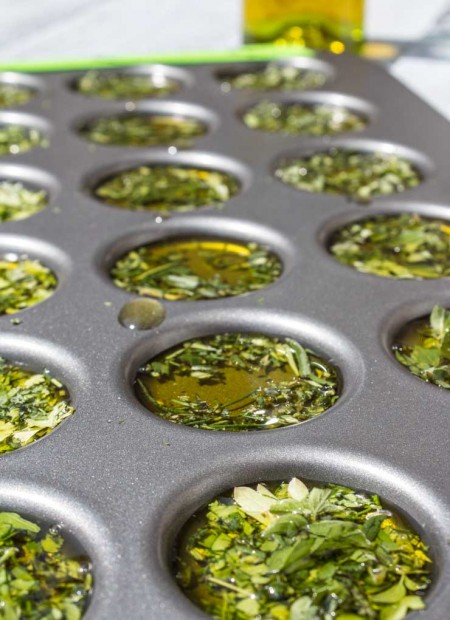 Pour a bit of your best olive oil in each well. Be sure the herbs are fully covered, as you don't want them to be directly exposed to the cold freezer and lose any of their flavor or moisture. Pop the tray in the freezer overnight.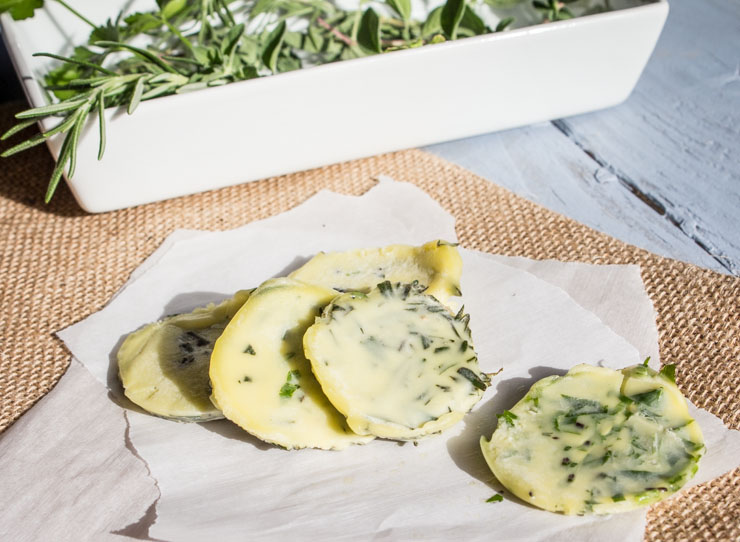 They may be a bit difficult to pop out (hints the awkward shapes you see above), but they work like a charm! Once frozen individually, you can throw them (quickly… they melt very fast) into a freezer bag and they won't stick to each other. When you are ready to cook, pull one or two out and throw it in the pan. The freshness is maintained and the olive oil adds a great depth of flavor at the same time.
Frozen Fresh Herbs
Fresh, Frozen Herbs made easy!
Ingredients
Fresh Herbs
Olive Oil
Muffin Pan
Instructions
Prune fresh herbs and chop as you would to use in cooking.
Place about a tablespoon of chopped herbs into tin bottom.
Cover with quality olive oil and freeze overnight.
Remove quickly and place in bags to keep frozen.
Remove disks and use as needed for cooking.
Visit SouthernFATTY.com for more!
What are your favorite fresh herb recipe uses? Let us know below!