Frozen Fresh Herbs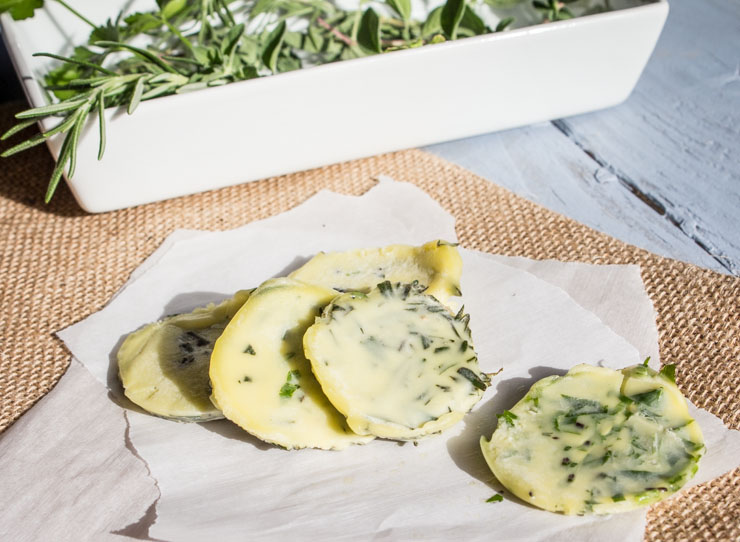 Fresh Herbs
Olive Oil
Muffin Pan
Prune fresh herbs and chop as you would to use in cooking.
Place about a tablespoon of chopped herbs into tin bottom.
Cover with quality olive oil and freeze overnight.
Remove quickly and place in bags to keep frozen.
Remove disks and use as needed for cooking.
Visit SouthernFATTY.com for more!