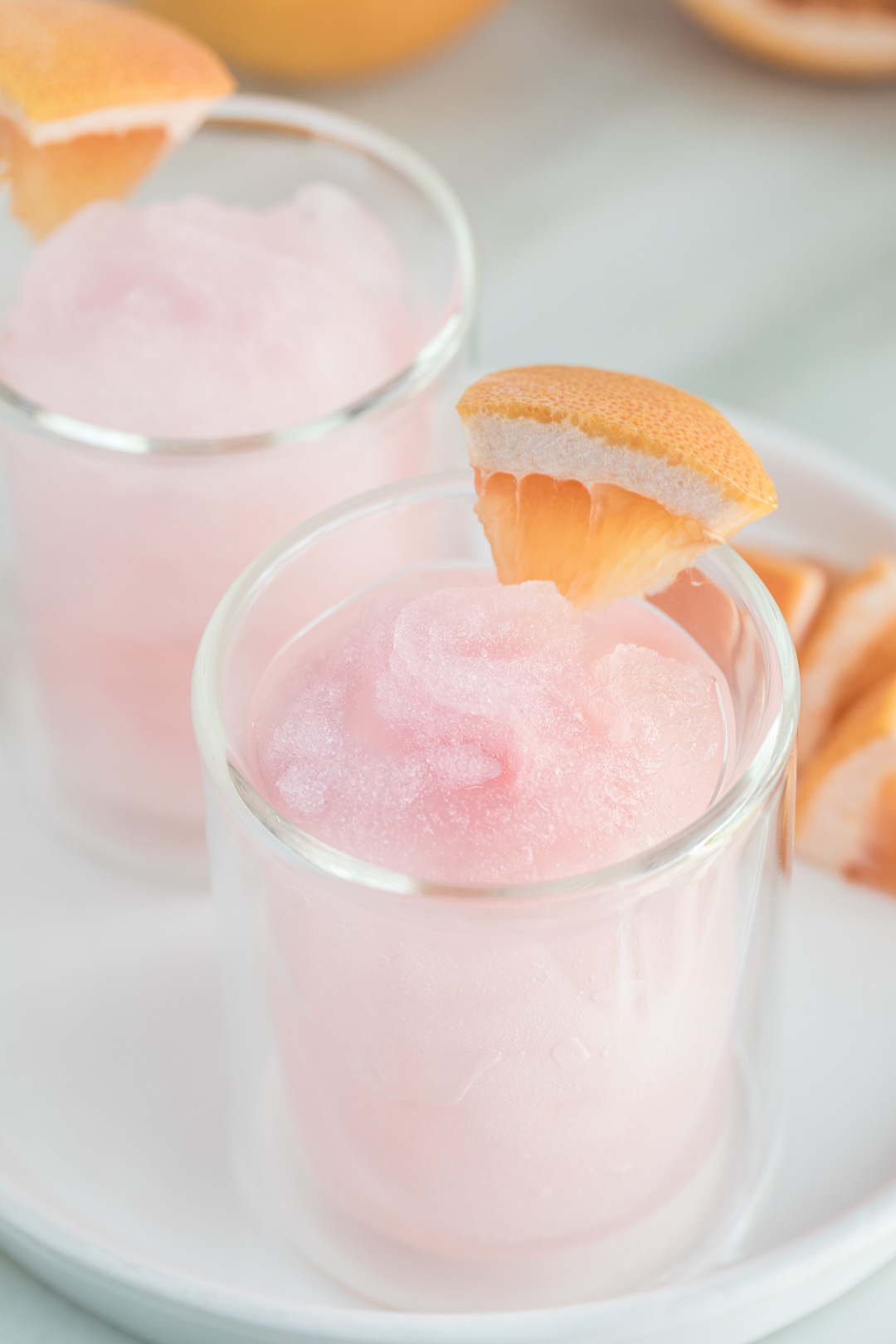 Y'all know the feeling. Cold slushie, drinking too fast, total brain freeze. I'm going to show you all one slushie that is absolutely worth the freeze with this one. — I'm taking one of my favorite grapefruit hard italian sodas and turning it into a boozy chiller that is going to be my summer go-to for the rest of the season. And, yes. You heard me. Hard Italian Soda. Like… booze with a fizz and light sweetness. Hellooooooooo, summer!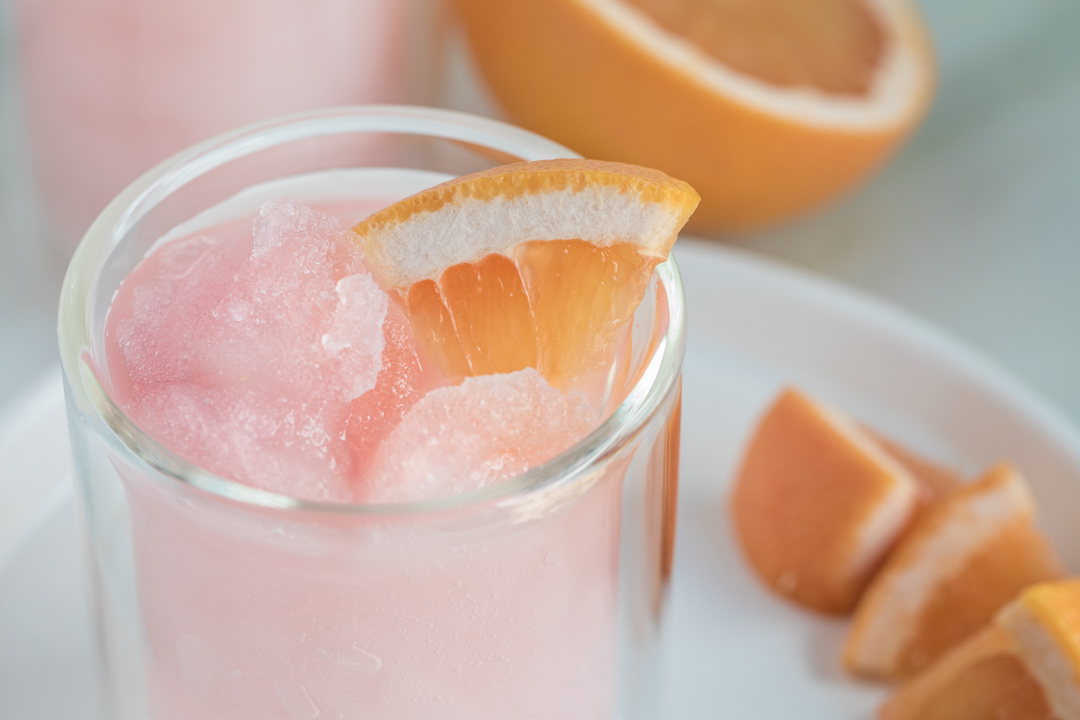 Slushes just have this total throwback quality to them for me. I grew up in the age of the bright red and blue slushies win those gas station machines that you would beg your parents to get. You'd eventually drive then crazy enough that they gave in and within 15 seconds, you were regretting every bit of it when you felt like your entire head was surrounded by liquid nitrogen. 5 seconds later, pushing on the sides of your face, touching your tongue to the roof of your mouth, or whatever other black magic you thought would fix it all, you'd be fine and going back in for round two. Nostalgia at its best. I couldn't be more thrilled that this one is so easy to replicate with a little added adult kick built in.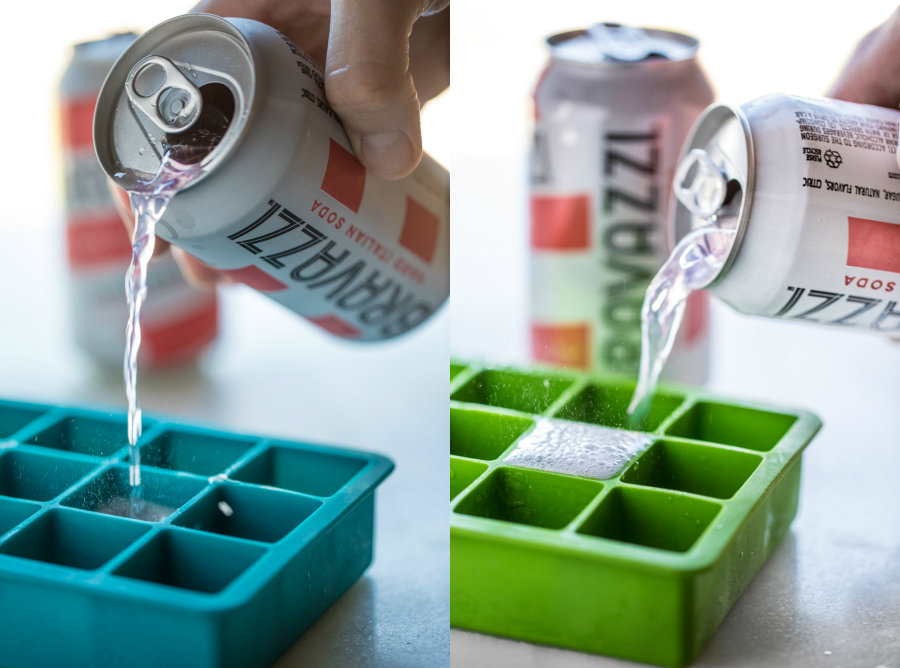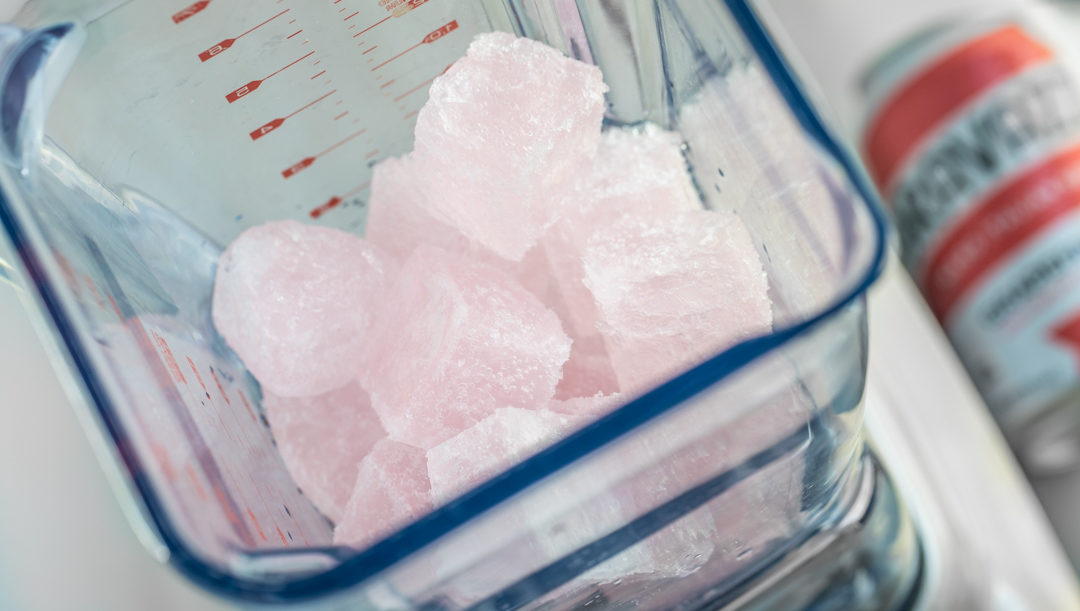 There seems to be some confusion as to whether these are called slush, slushys, slushies, shaketails. Whatever y'all want to call them, I'm calling them amazing. When I got my hands on my first can of Bravazzi Hard Italian Soda, it was 90 degrees and sticky out in Nashville. I brought it into my house, sat it down, and then stuck my entire head into the freezer to cool down. I don't deal well with the heat, you guys. Turns out, the cold caused my little brain to start spinning. Why not freeze it?!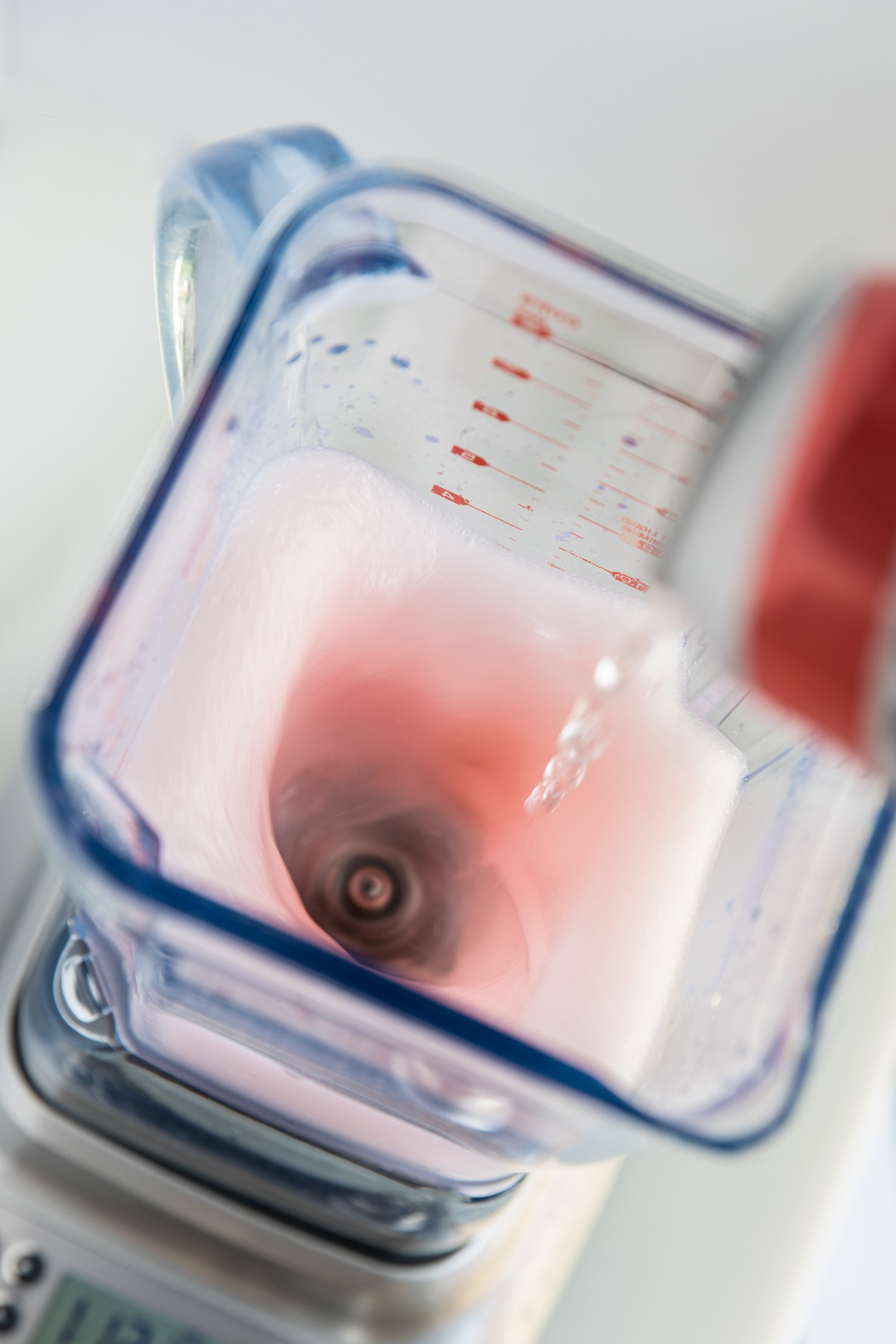 It's BBQ season and if there is anything worse than having to stand out in the sun without a super cold drink, I'd like to know what it is. What is colder than a slushy?! I'm keeping this incredibly simple. Put the stuff in the freezer, take it out, blend it ups and add a bit more to the mix and enjoy. Done!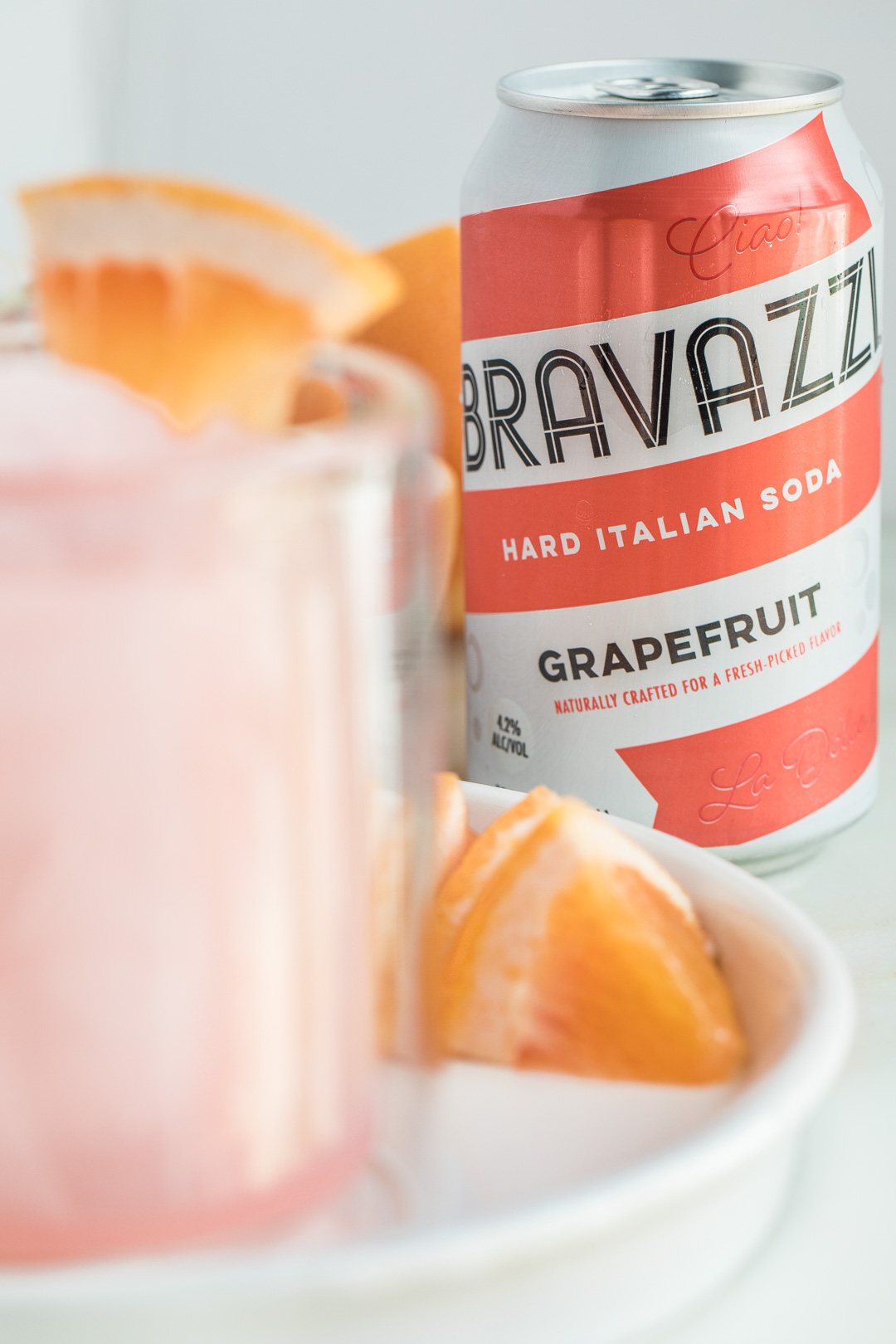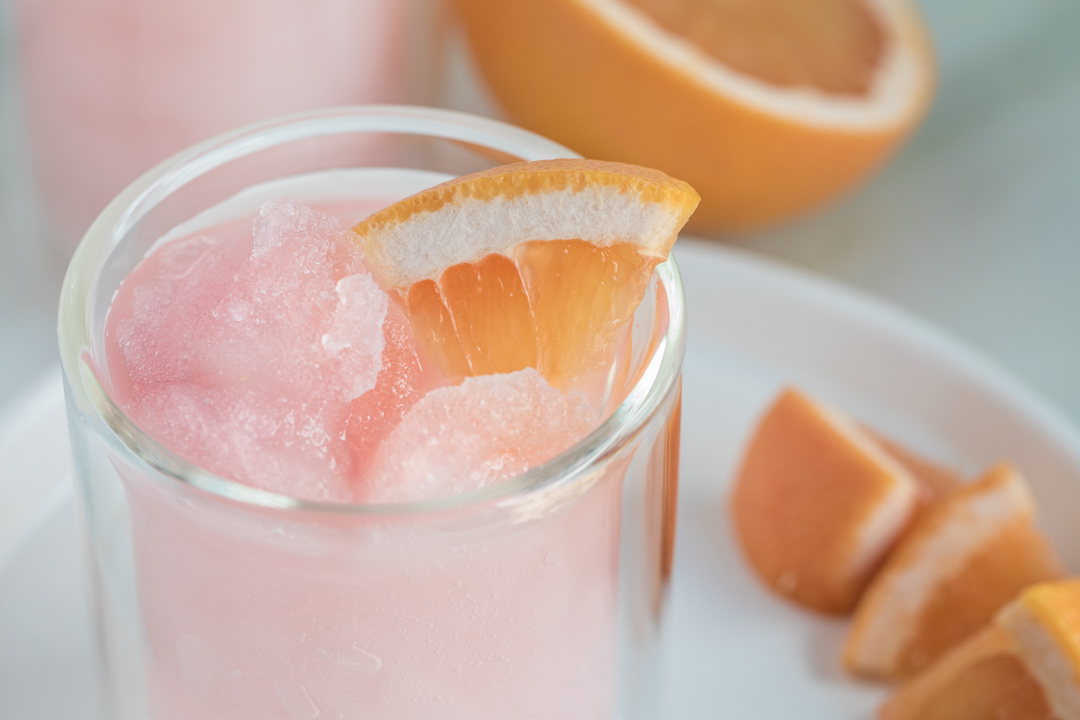 I bragged all three flavors of Bravazzi to try out. They have Blood Orange, Limonata, and Grapefruit. I'm honestly not normally a huge grapefruit fan, but it was my absolute favorite. It's a bit tart, tangy, just enough sweet. I love how crisp all of the flavors are. It's a nice change from the more common super-sweet drinks on the market now. Bravazzi is made with cane sugar, real fruit juice, finished with plenty of bubbles. Nothing artificial at all. 4.2%, so you can have a couple. Distinctly fresh and light, but packed with vibrant flavor; it's just fantastic. Honestly.
I have some big plans for the other two flavors, but not until I finish the pitcher of these. Cheers to the fizz, y'all!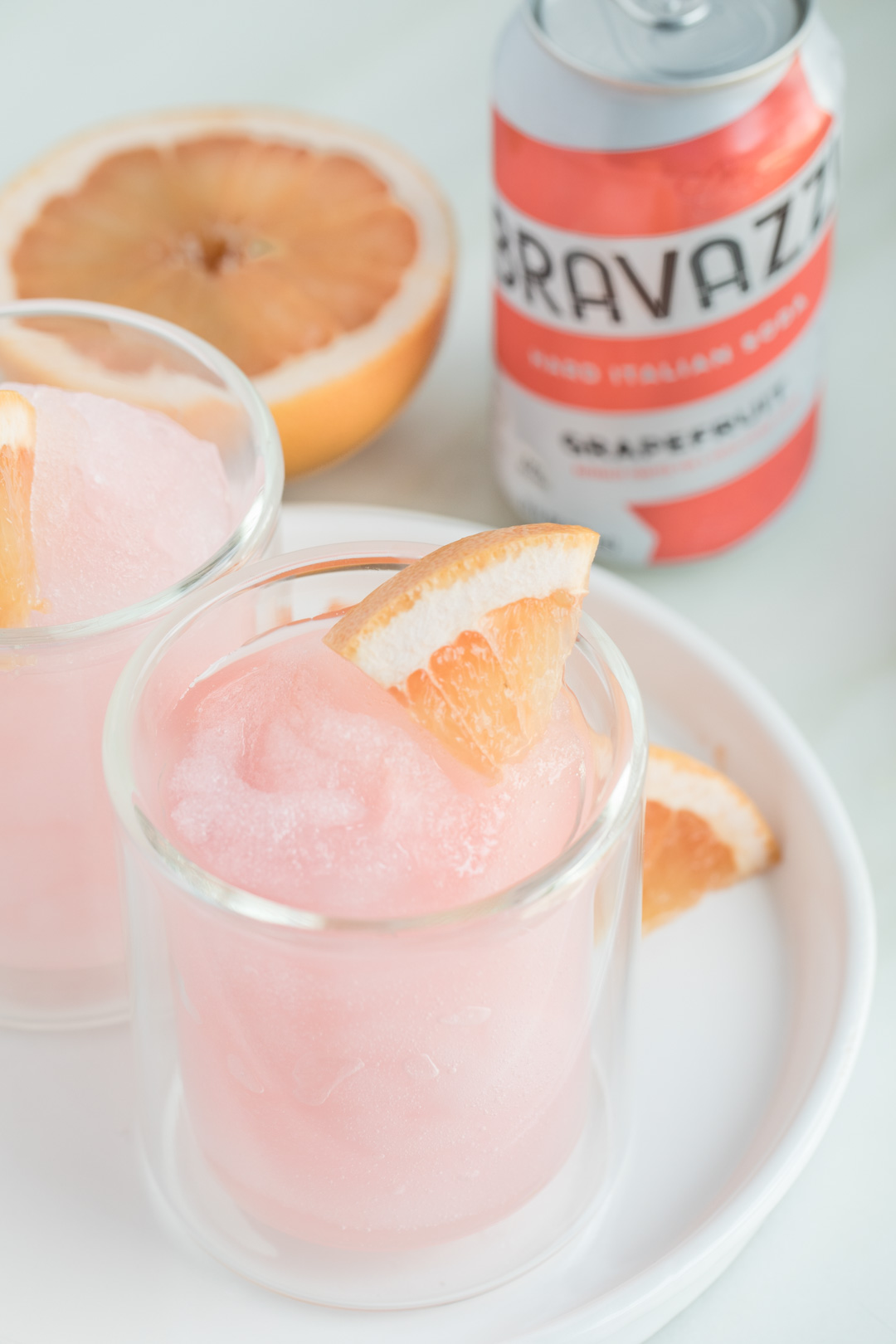 Grapefruit [BOOZY] Italian Soda Slushie
Frozen adult slushy/slushie/slush made with grapefruit hard Italian soda from SouthernFatty.com
Author:
Phillip Fryman | SouthernFATTY.com
Ingredients
To Start
2-3 cans of grapefruit hard Italian soda (Bravazzi)
ice trays
blender
Finishing
1 extra can of grapefruit hard Italian soda
grapefruit slices, to garnish
Instructions
Pour soda into ice cube trays. Freeze overnight.
You can also pour into a freezer-safe container and chop it out.
When ready to enjoy, place cubes into blender.
Pour ¼ to ½ of the non-frozen can of soda over the cubes.
Blend until completely mixed. Add more soda if needed.
Pour in glass, garnish with grapefruit, and enjoy!
Find more on SouthernFatty.com.