Grapefruit [BOOZY] Italian Soda Slushie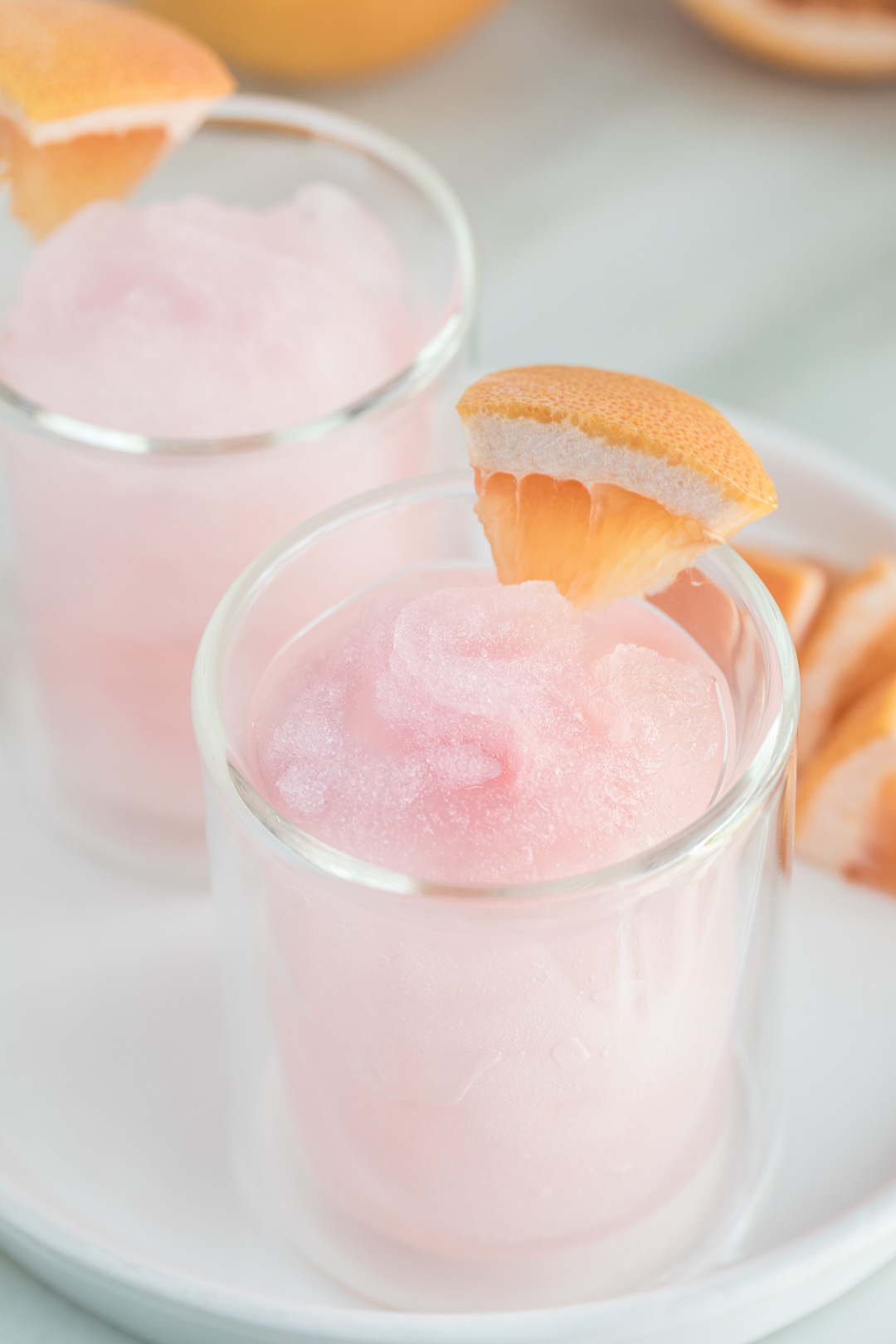 Author:
Phillip Fryman | SouthernFATTY.com
2-3 cans of grapefruit hard Italian soda (Bravazzi)
ice trays
blender
1 extra can of grapefruit hard Italian soda
grapefruit slices, to garnish
Pour soda into ice cube trays. Freeze overnight.
You can also pour into a freezer-safe container and chop it out.
When ready to enjoy, place cubes into blender.
Pour ¼ to ½ of the non-frozen can of soda over the cubes.
Blend until completely mixed. Add more soda if needed.
Pour in glass, garnish with grapefruit, and enjoy!
Find more on SouthernFatty.com.
Recipe by
Southern FATTY
at https://www.southernfatty.com/grapefruit-boozy-italian-soda-slushie/