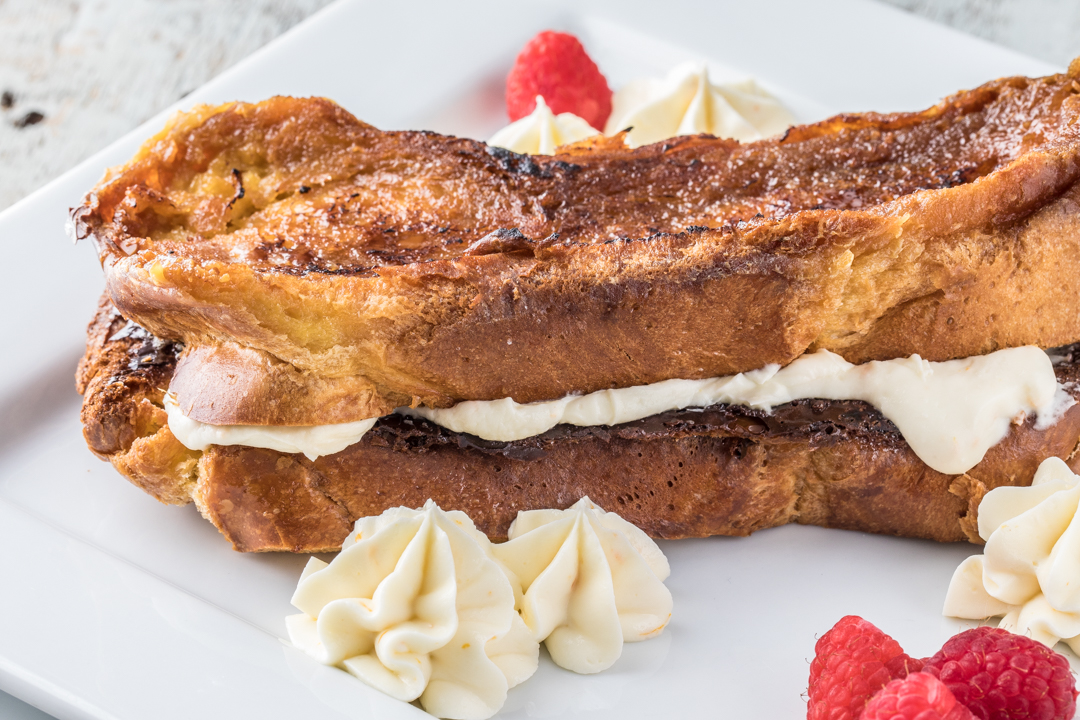 Ya, ya. I know, y'all. It's bourbon overload over here on the blog. I thought about holding onto this one for a bit, since I just recently posted Bourbon Glazed Burgers (SO good for summer BBQ season) and have a million and one other bourbon recipes already up on the blog. But then the little drunken devil sitting on my shoulder said, "Hey. Dude. There isn't such thing as too much bourbon. You do you, bro."
Good enough for me! More Kentucky gold it is. This time it's brunch edition, because everyone knows that the best brunch is the one with a little bit of a kick included. This simply delicious french toast is baked with a bourbon and brown sugar base, bourbon vanilla custard, and finished with cream cheese and orange zest filling. Indulgent much? Damn right it is, and you should make it immediately.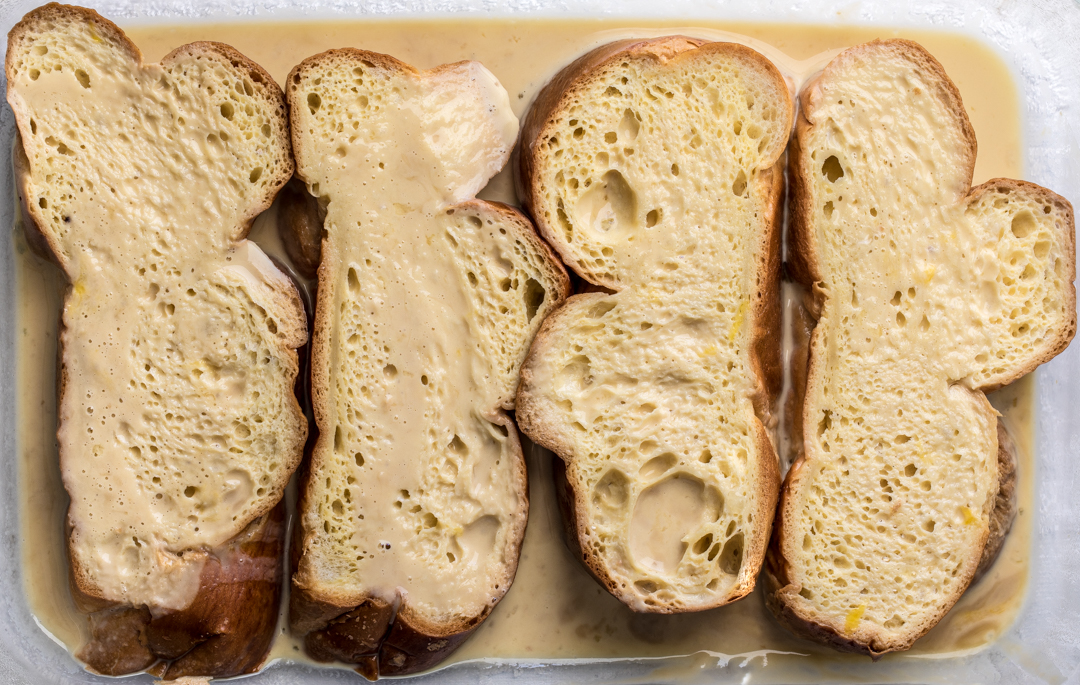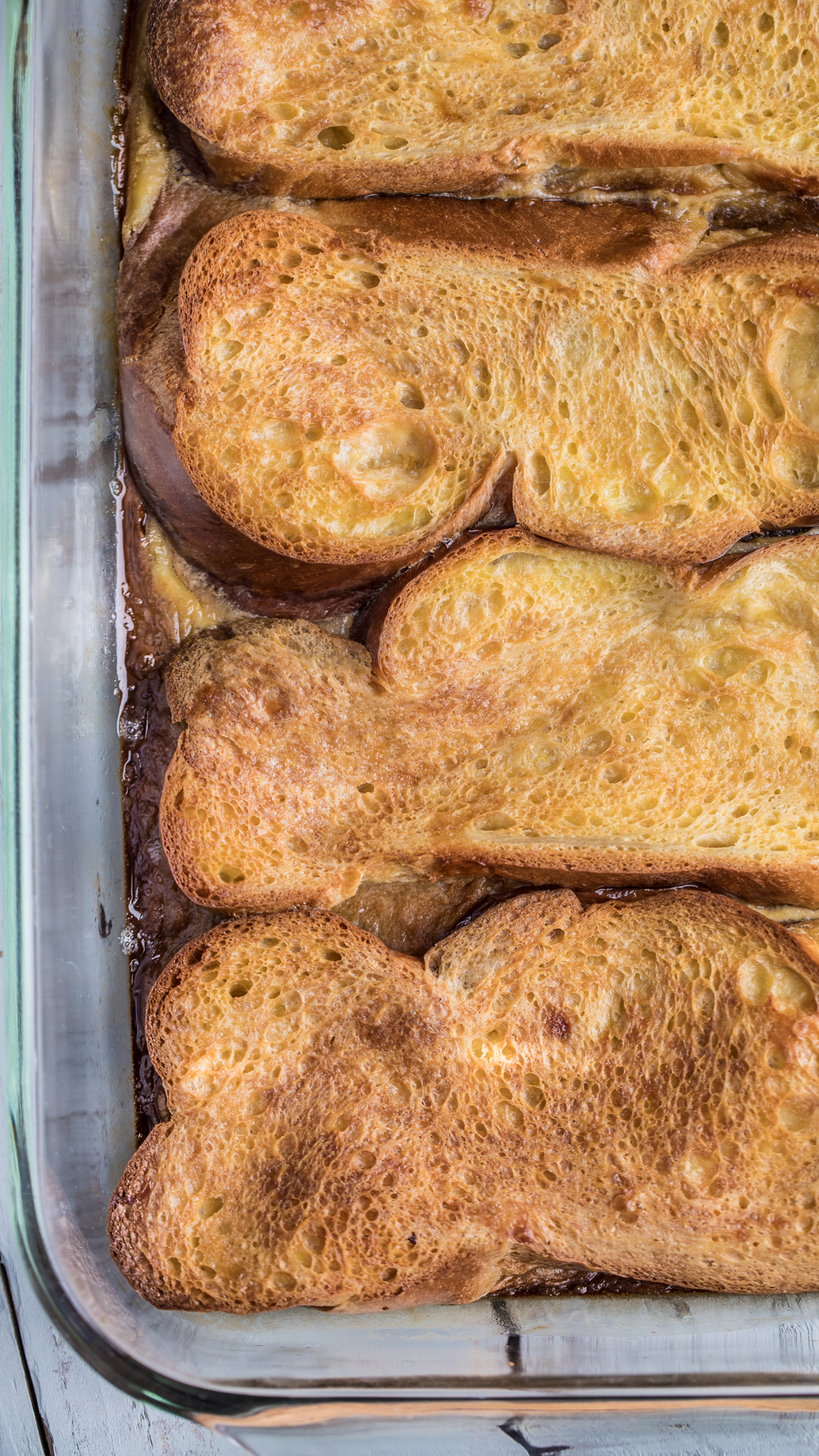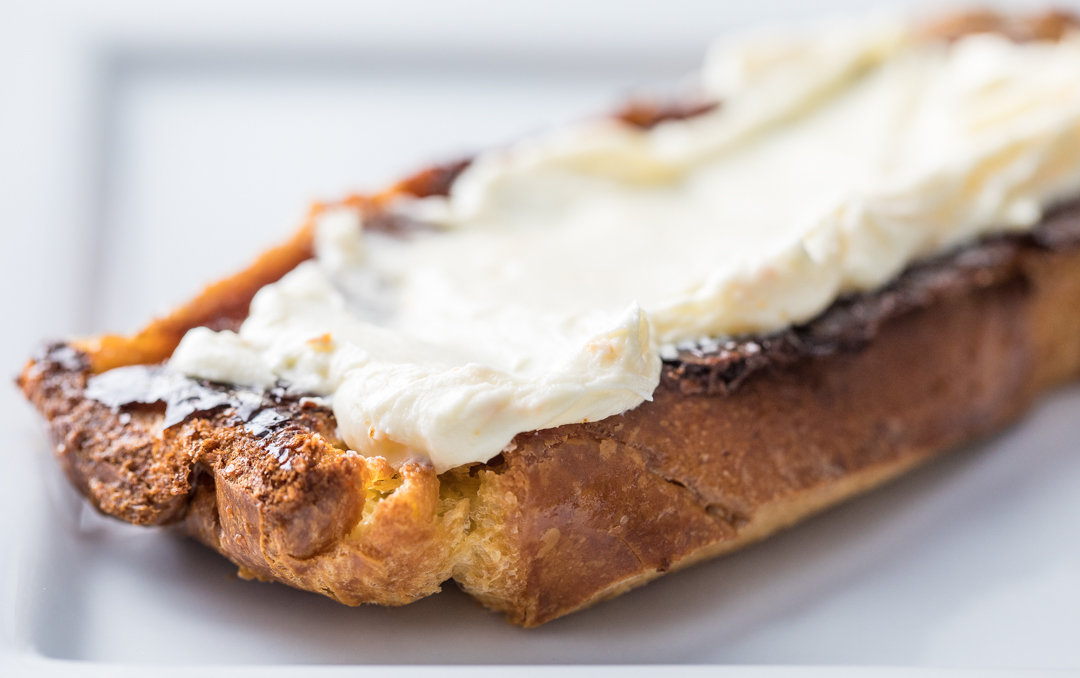 Holla for challah, y'all. Do yourself a huge favor when you re making french toast and go grab some lovely, golden challah bread. It's by far your best option. The next frenchy tip I have is to bake it. Soak, soak, soak with the custard and pop it in the oven. Not only is it so much easier than cooking it in a pan (less work makes for a better recipe, yo), but it will give you that smooth, sweet custard filling that the best toasts boast. (Toasts Boast might be my first bakery name…..™). Great french toast has a bit of a crisp on the outside, with the melt-in-your-mouth custard filling inside. Baking is the key. I've even soaked the toast overnight in the fridge and popped it in the oven in the morning.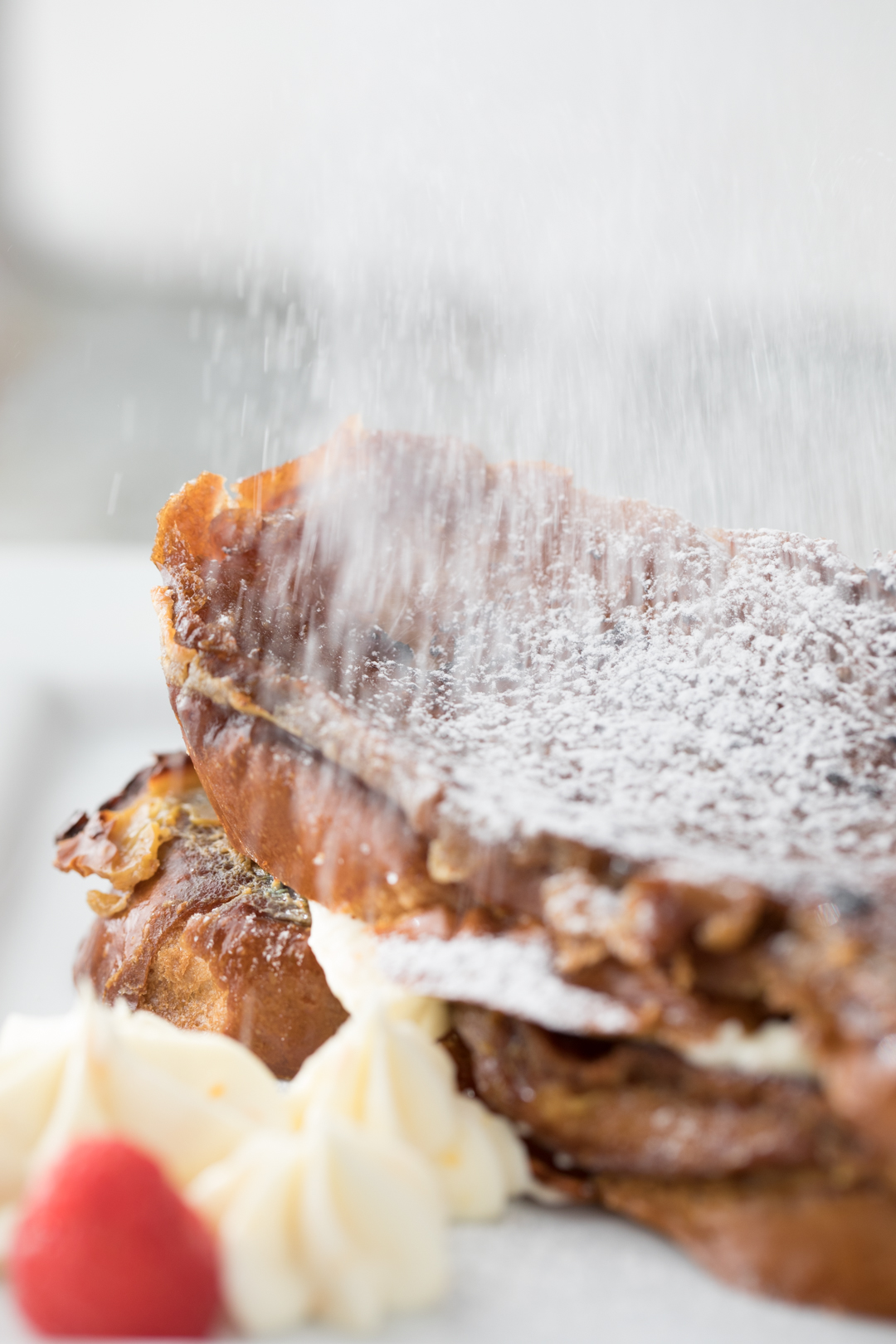 The crisp in the recipe comes from the brown sugar and bourbon glaze that we are going to throw down on the bottom of the pan before we start adding the main deal in. That is gonna melt into the french toast. Flip it like you're on House Hunters and you are left with a crispy , rich brûléed top for your layers. Between two pieces we are stuffing some cream cheese, vanilla, orange zest cream. Richy rich, y'all. But so good! This is going to be my go-to brunch recipe for friends that come visit and stay with me in Nashville. Apply for your Southern Fatty BnB time slot today on our Instagram.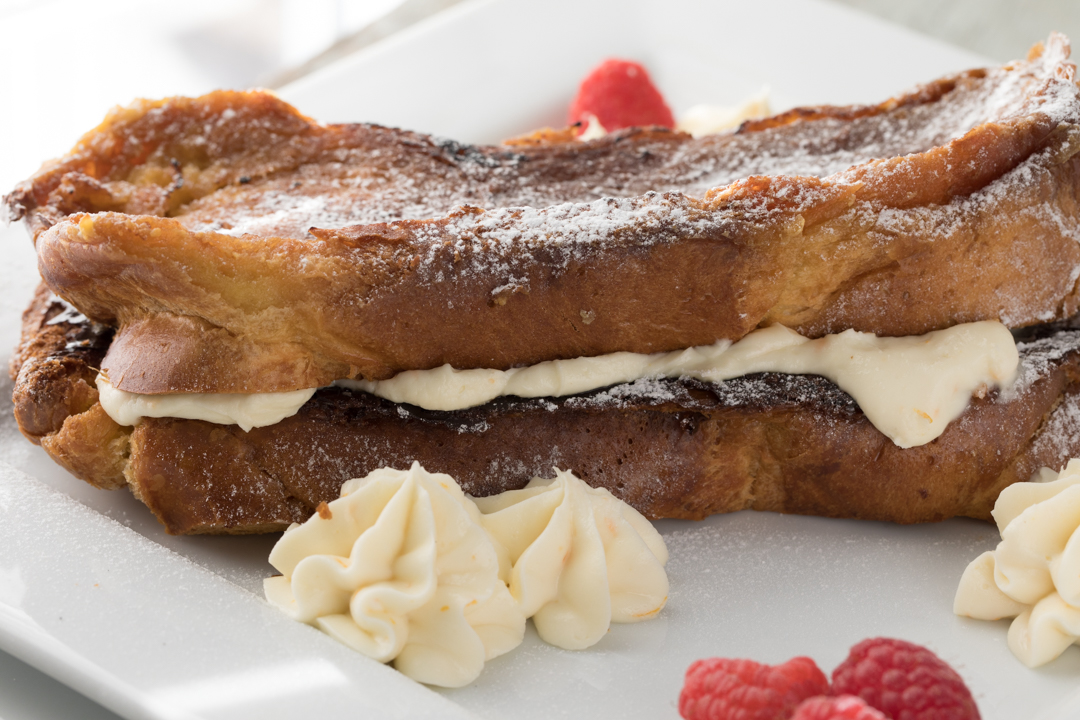 Bourbon Stuffed French Toast
Perfectly baked challah bread French toast with a crunchy brown sugar bourbon brûléed topping, stuffed with cream cheese and orange zest filling. Recipe by Southern Fatty.
Author:
Phillip Fryman | SouthernFATTY.com
Ingredients
Brown Sugar Topping
6 tablespoons butter
½ cup brown sugar
1 tablespoon maple syrup
2 tablespoons bourbon
Custard
Cream Cheese Filling
Other
1 large loaf Challa bread
Instructions
Start by slicing challah bread into 1 inch thick slices. Set aside.
Combine topping ingredients into small saucepan over medium heat.
Cook until completely combined and dissolved.
Pour into 9x13 baking pan.
Fit challah into pan on top of topping. You can squeeze them in tightly, as they will shrink a bit in baking.
Whisk all of the custard ingredients well in a bowl and pour over bread. It will seem like a lot, but will soak in.
Cover and chill for at least an hour (overnight works fine as well).
Remove pan and let sit at room temp for 15-20 minutes (to be safe... don't want a super cold pan straight in the oven or it may bust!).
Preheat oven to 350.
Bake for 30 minutes.
Combine, beat, and chill the filling.
Remove and let cool to handle.
Flip pieces and place on broil-safe sheet when ready to serve.
Optionally, broil slightly (really a game-changer) to brûlée the brown sugar topping.
Layer filling between pieces, top with tons and tons of powdered sugar and fresh fruit, enjoy!
Find more recipe on SouthernFatty.com
What is your favorite brunch bite? Leave some comment love and let me know below!