Hushpuppies are a classic southern side, and for good reason. Delicious 4-ingredient hushpuppy recipe with a bit of a bite from jalapeños, cheese, and a rich beer batter makes these a southern side winner. Created with my sponsored partners at House-Autry.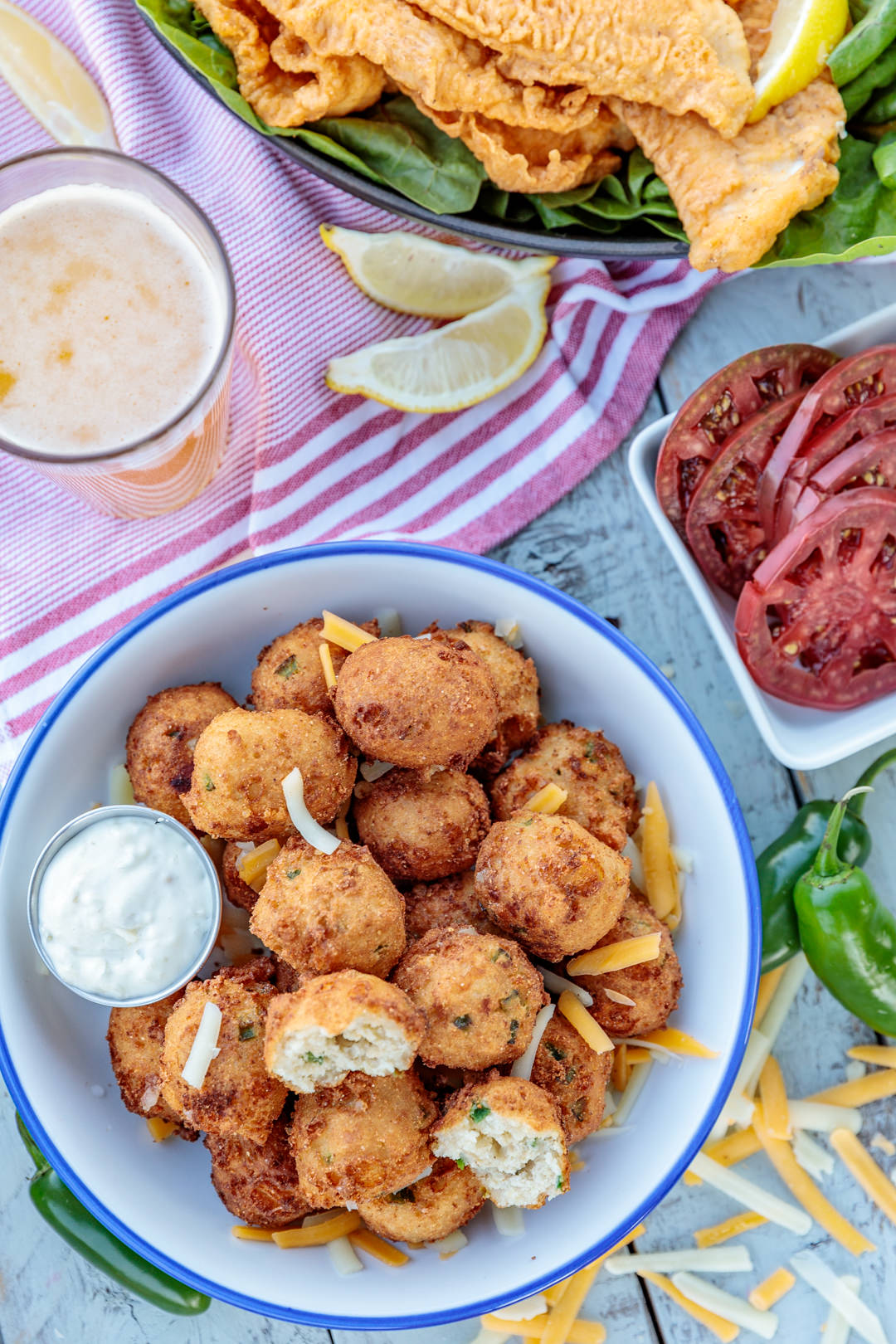 Growing up in the south during the end of summer and start of fall meant that there would be a bunch of fish fries, pot lucks, and plenty of crispy bites to keep everyone happy and full. Everyone would bring their dishes and meet up in the evening to spend time with friends and family over more food than anyone could have wanted. I've partnered with House-Autry to share a favorite twist on the southern classic side with these Beer Battered Jalapeño Hushpuppies.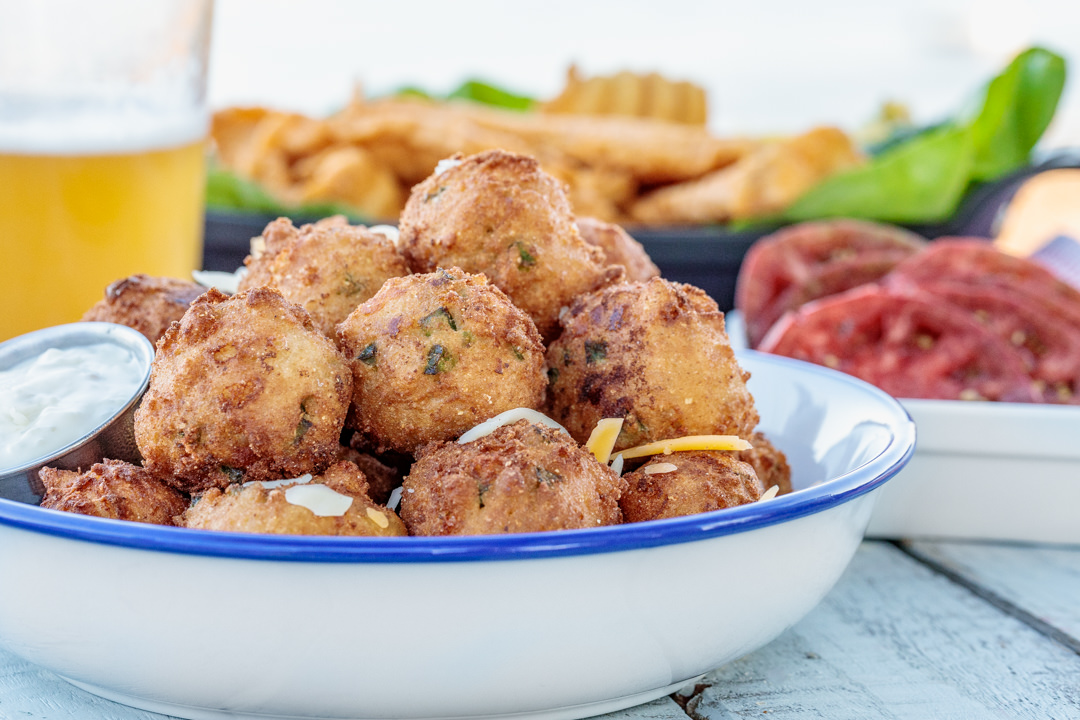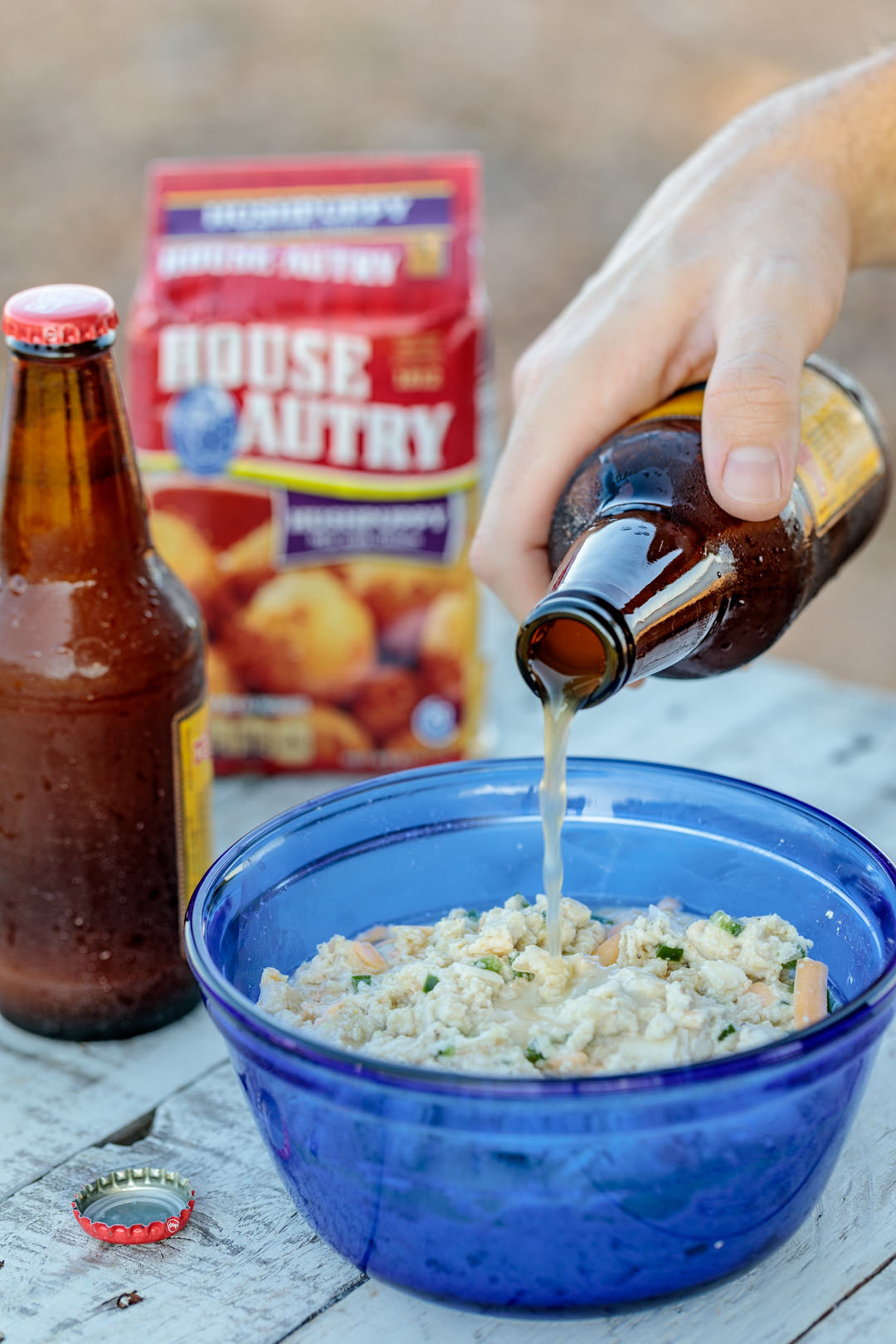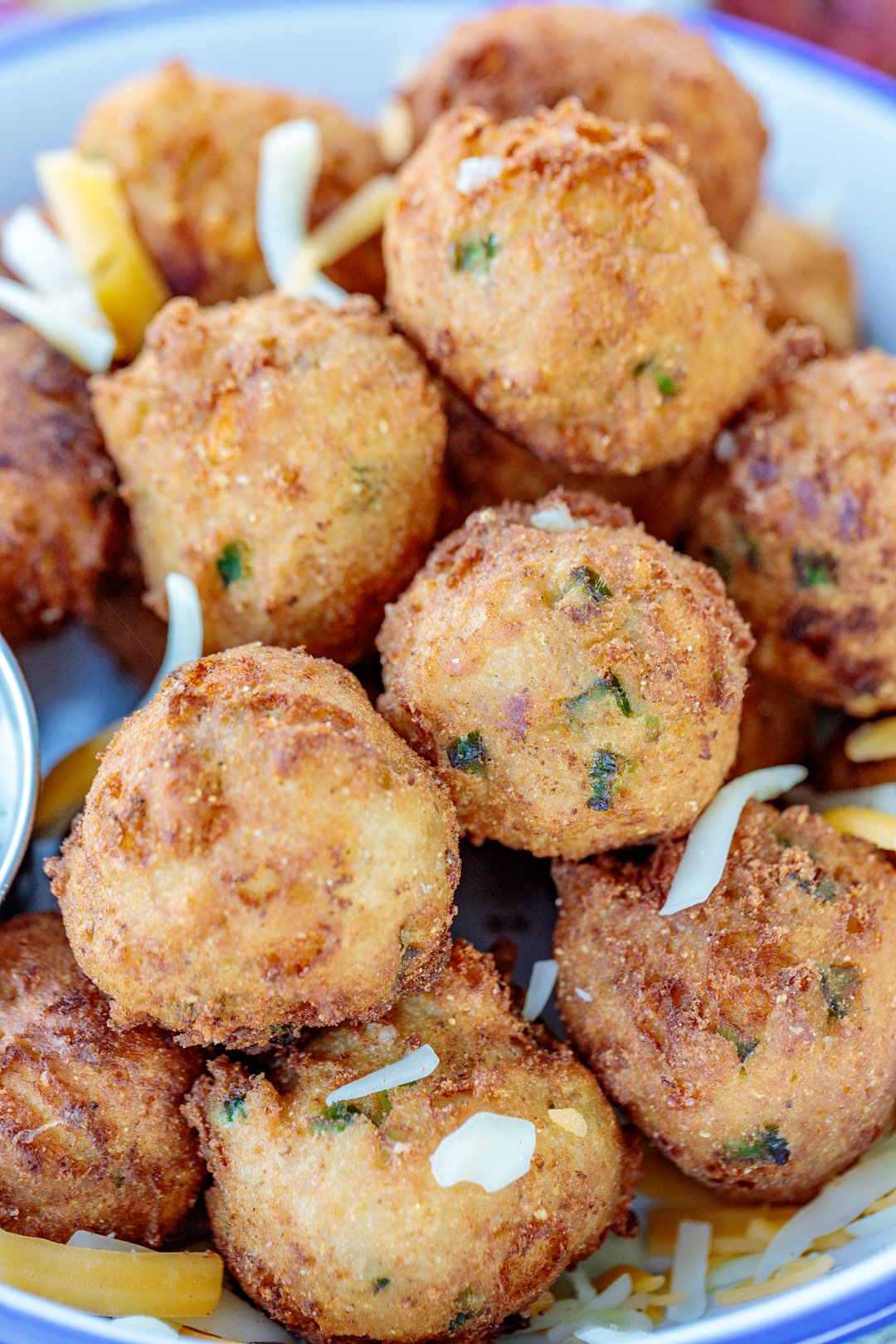 The early days of fall have grown to become some of my favorite time during the year. There is something about going to the lake for the weekend and getting that beautiful mix of slightly warmer days on top of nights when you could almost get away with starting to pull out one of those sweaters that you've been begging to recover for fall. — I spent a lot of time at home in Kentucky at Lake Barkley this summer, as has become the usual routine, fishing and getting plenty of sunburns with friends. Needless to say, if we are lucky enough to have any fish at the end of the day, a fish fry was in order.
I've always been a fan of the sides. People sure do love their hot chicken here in Nashville (for good reason), but the greens and banana pudding is the unsung hero to me. The same for the fish sidekicks. Those hushpuppies, y'all. A neighbor would call them "shut up dogs". Crispy cornmeal, packed full of texture and flavor. I could (and have… and will) make a meal of these pups on their own.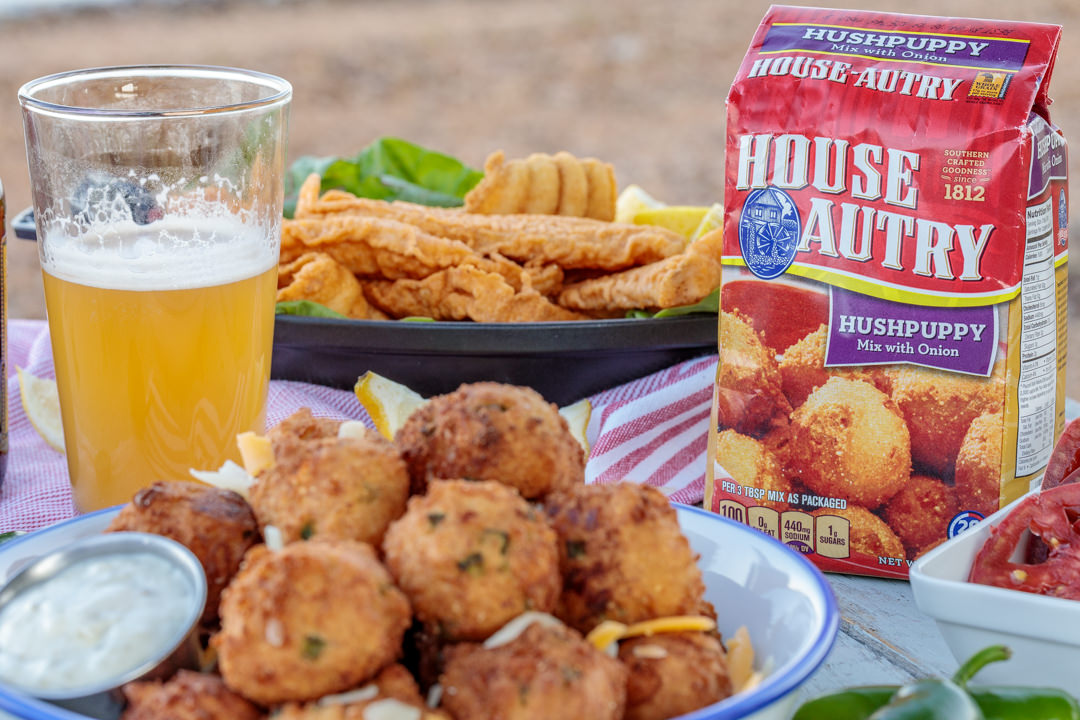 House-Autry has been delivering southern crafted goodness for over 200 years. They make some amazing mixes and products, including their Hushpuppy Mix. It's great to be able to grab the mix and either make original hushpuppies, or do what I've done here with just a couple extra minutes and make something unique. This past weekend at the lake, I decided to swap the typical water for a bottle of beer, added a diced jalapeño, plenty of cheese.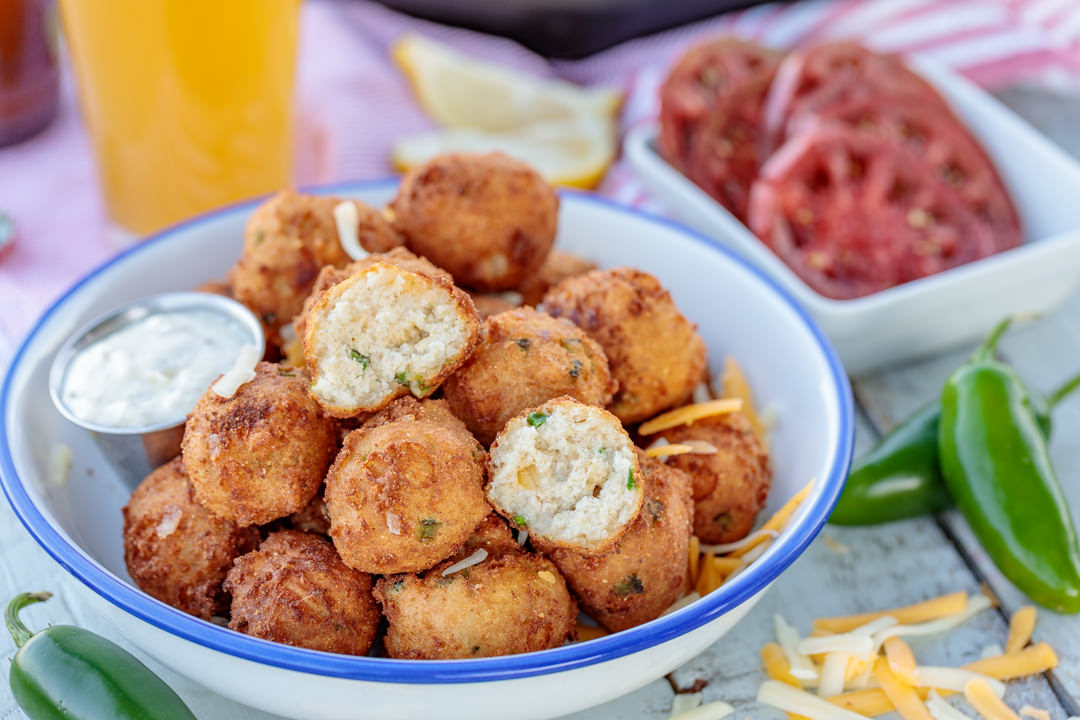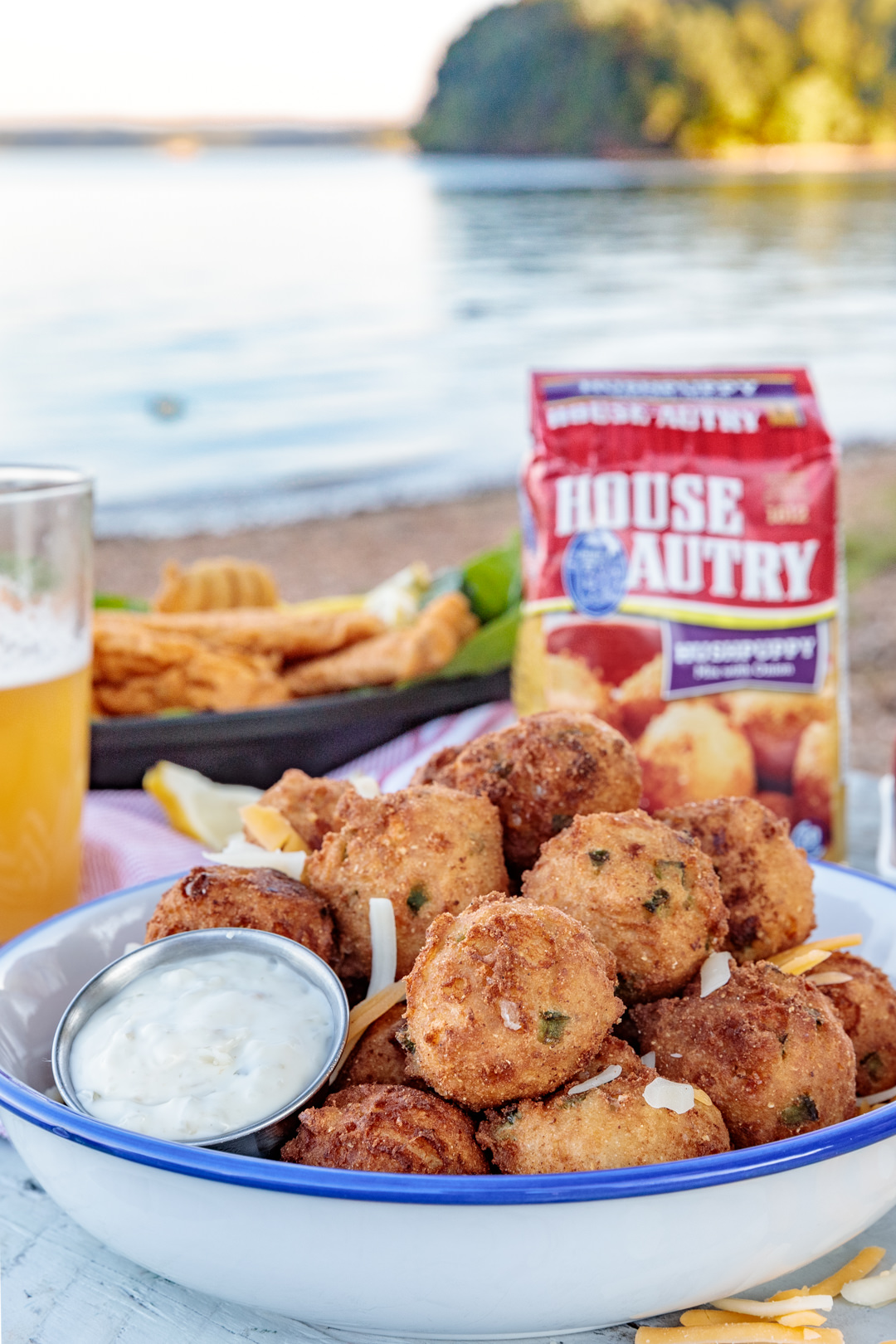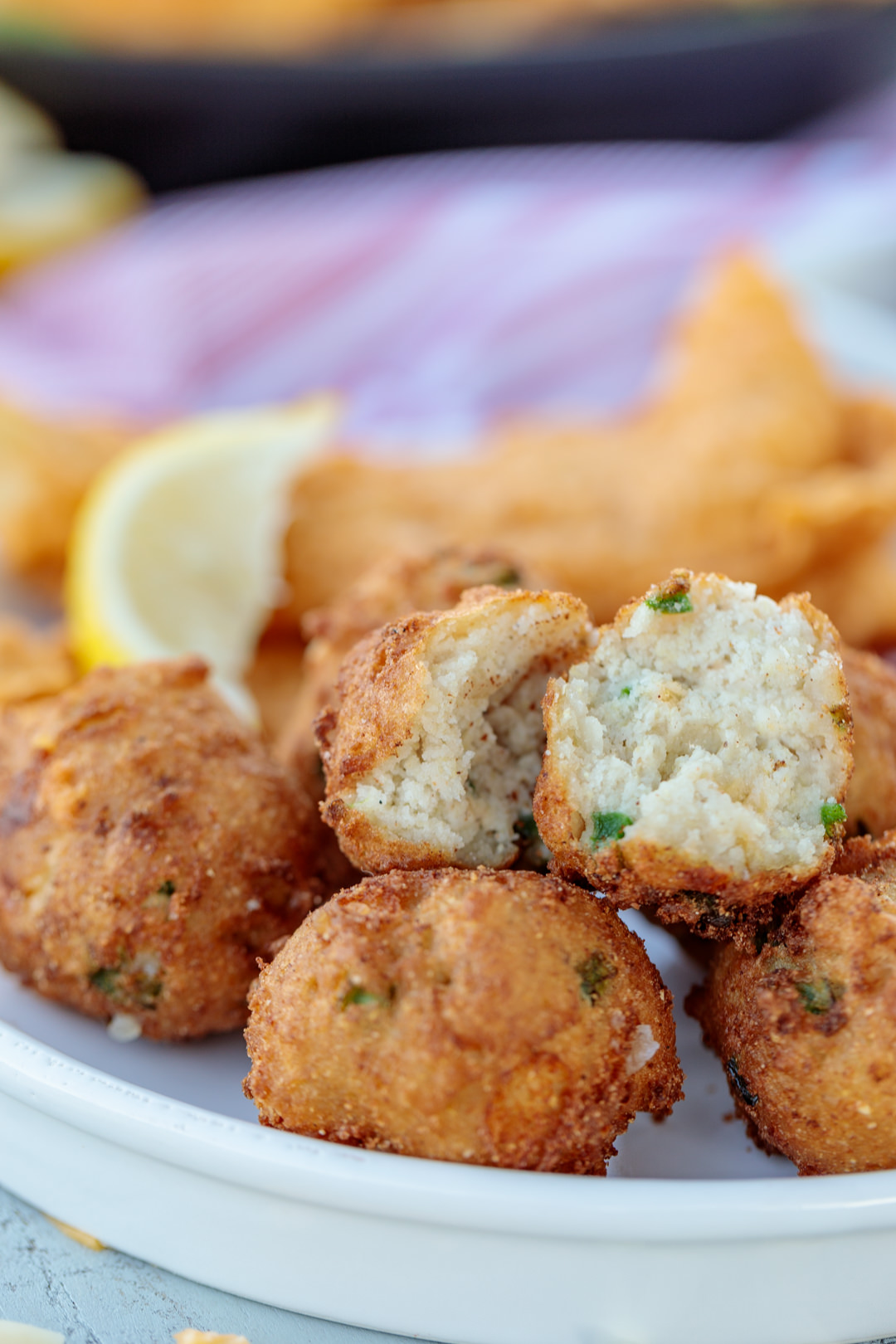 It was the perfect duo with the friends fish fry. The base House-Autry Hushpuppy Mix gives you the wonderful corn flavor with a hint of sweetness that is perfectly balanced with the small kicks of spice in the peppers. Using your favorite beer, you end up with an incredibly simple snack to is ready in just minutes.
There is something special about those evenings. Maybe it's the flashback to the church potlucks and fish fries as a kid, maybe it's just that I can't get enough of the food now as an adult. Whatever it is, I am looking forward to the countless evenings of the same great events and new memories over great bites.

Beer Battered Jalapeño Hushpuppies
Classic southern hushpuppies get a spicy beer battered twist with these Beer Battered Jalapeño Hushpuppies. Simple few ingredients recipe from SouthernFatty.com.
Author:
Phillip Fryman | SouthernFATTY.com
Instructions
Mix dry Hush Puppy Mix in a bowl with beer.
Stir until well-combined.
Add jalapeños and cheese. Stir well.
Optionally, allow mix to rest in refrigerator for 30 minutes.
Fry by carefully scooping tablespoon size balls in hot oil at 350 F until golden.
Remove to drain on paper towels.
Enjoy with friends!
Find more recipes on SouthernFatty.com.
Notes
Partnership with House-Autry.
Find House-Autry in your local grocery by locating them here.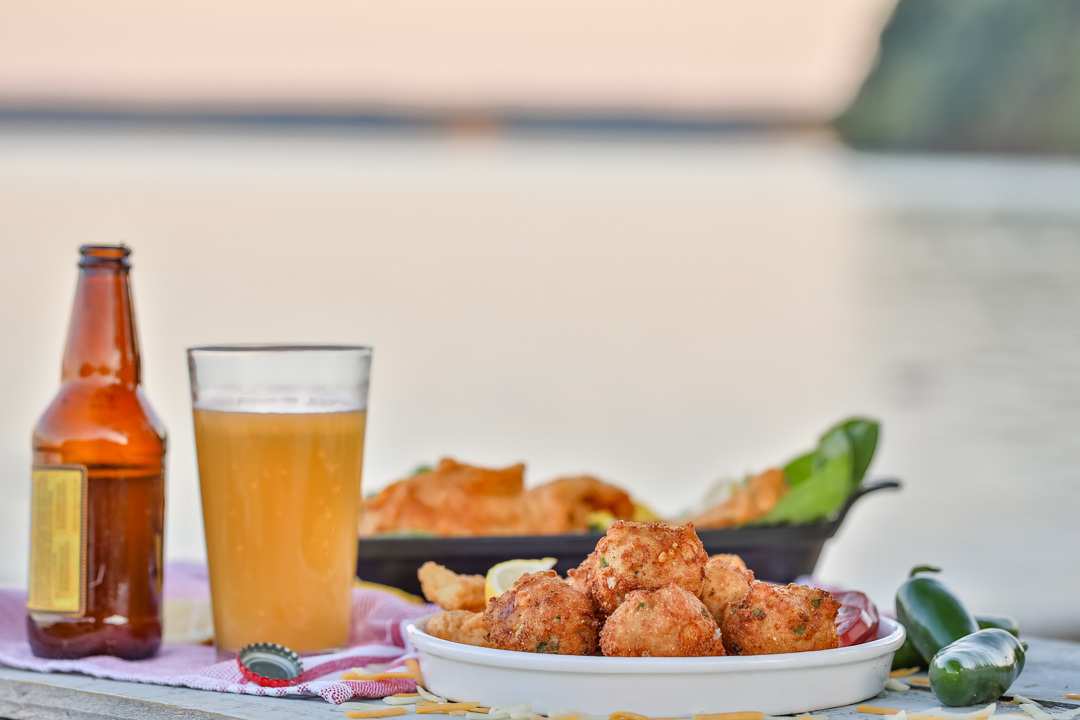 Disclosure: This post was made in partnership with House-Autry. Thank you for supporting our partners that keep the blog possible.