Beer Battered Jalapeño Hushpuppies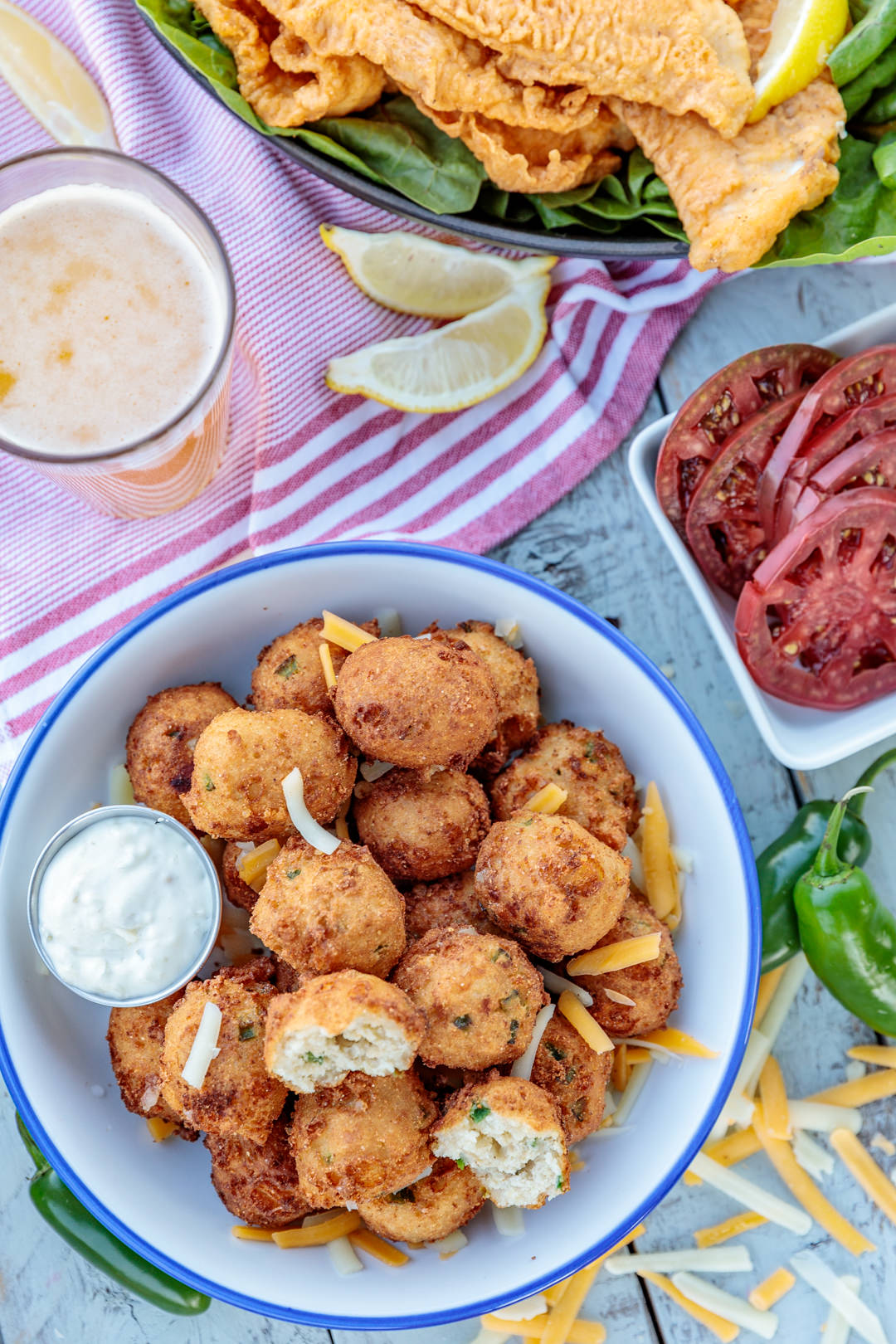 Author:
Phillip Fryman | SouthernFATTY.com
Mix dry Hush Puppy Mix in a bowl with beer.
Stir until well-combined.
Add jalapeños and cheese. Stir well.
Optionally, allow mix to rest in refrigerator for 30 minutes.
Fry by carefully scooping tablespoon size balls in hot oil at 350 F until golden.
Remove to drain on paper towels.
Enjoy with friends!
Find more recipes on SouthernFatty.com.
Partnership with House-Autry.
Recipe by
Southern FATTY
at https://www.southernfatty.com/beer-battered-jalapeno-hushpuppies/