Every summer needs a star sipper, and the Aperol Spritz has been it in my house for a solid two years. It is completely worthy of a repeat appearance for a second year. I've spun the spritz into an incredibly smooth sorbet, alongside an elderflower addition for this Aperol Spritz Elderflower Sorbet recipe.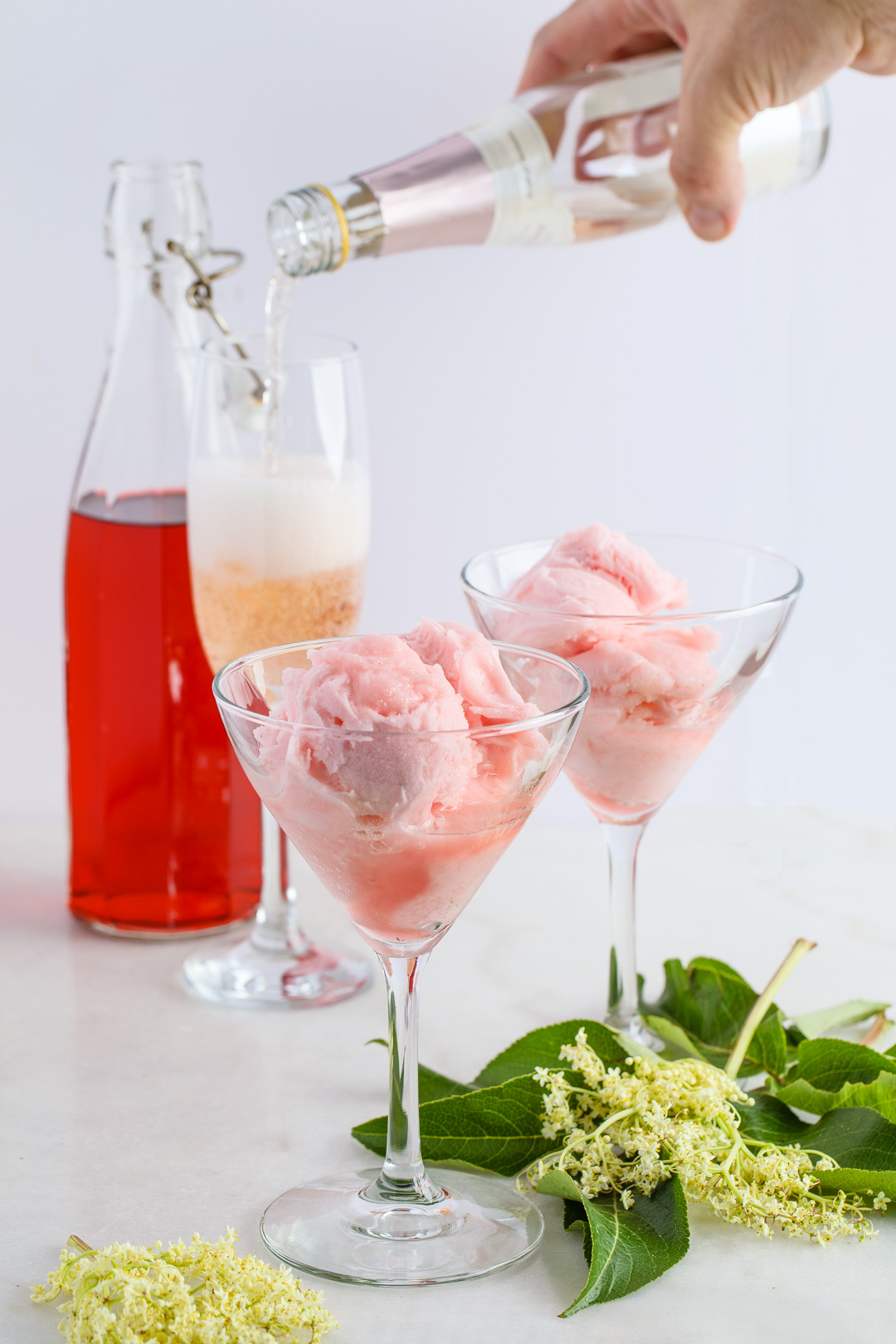 Maybe it's just because I am slowly becoming a bit bitter myself, but I've really been enjoying the more bitter side of cocktails lately. Aperol, Campari, Cynar, Lillet… all of them are wonderful starters for some amazing cocktails. Expect to see more of those coming to the blog soon.
The famous Aperol Spritz has a pretty interesting history. Spritz refers to the splash of water that is typically added to the common 3-2-1 ratio formula of prosecco, Aperol, and splash of water or soda. Apparently, the Austro-Hungarian folks felt that the Italian dry wines needed a bit of mellowing. I took a deep dive into the deep interwebs and found quite a bit of controversy on what you should and shouldn't put in a proper Aperol Spritz. This practice continues, but many still prefer their spritz without any water or soda. Moreso than the dilution, the more common spritz in Italy is served with whatever general sparkling wine might be open, instead of strictly with Prosecco.
My good friends Lindsay and Taylor from Love & Olive Oil recently returned from some very important spritz research (aka drinking a bunch) in Italy and shared the same notes about the swapping of the spritz spirits. If you want a specific base, you would need to specify it when you ordered. Taylor is actually the reason why I am on the spritz train now. Although I've had plenty of them before, he revived the love for the simple mix last year when it was a blazing 240 or whatever degrees outside and this was the best answer when we would all hang out. It has stuck around as my #1 drink by quantity since.
When we were all having dinner together recently, we were talking about the spritz craze and decided to each create our own version of a sorbet. Because, if a spritz is amazing, a sorbet would be that much better. — Be sure to take a look at Lindsay's version of a Spritz Sorbet on their blog. — Your best bet is to just go ahead and make both of our recipes for comparison. For science, you know….. (tag us both if you do!).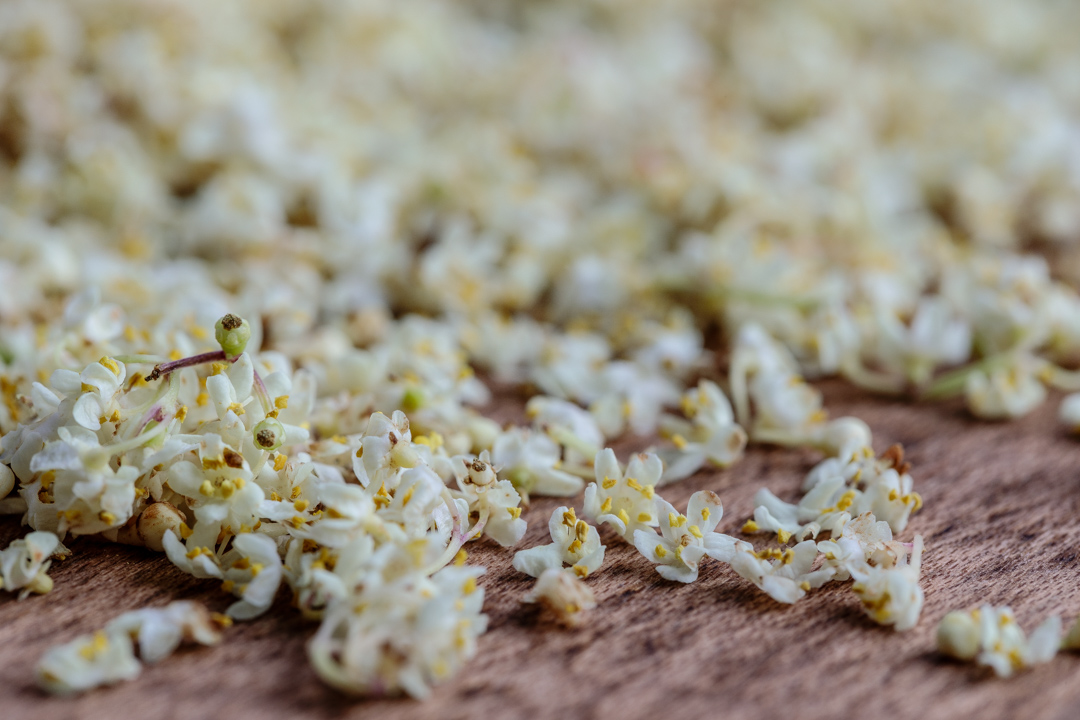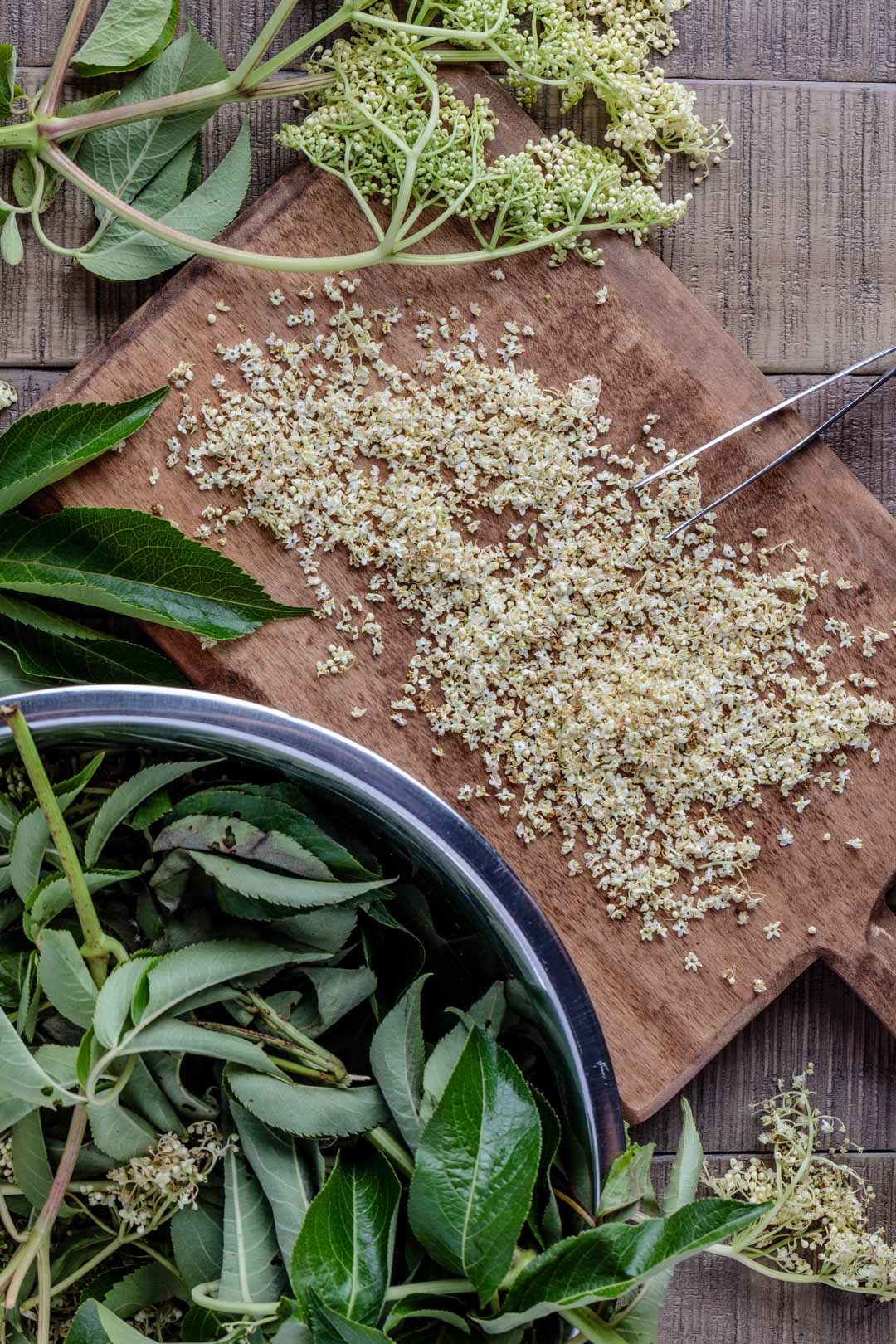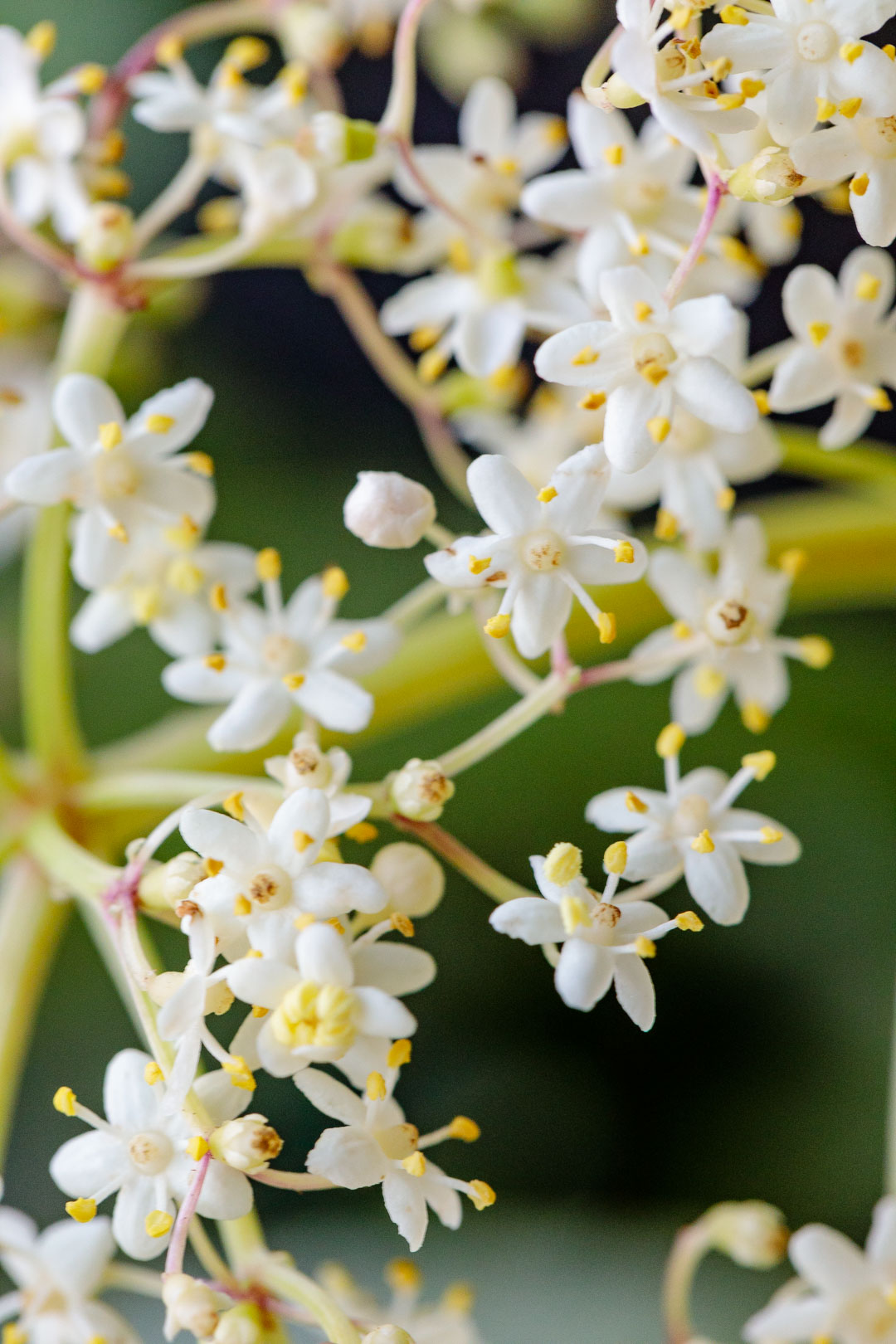 This sorbet recipe has a bit of a unique floral twist to it. I decided to try and incorporate elderflower into the recipe after trying a splash of St. Germain liqueur in a traditional Aperol Spritz, because… why not? I had read some articles about how a lot of Italians were playing around with some different additions, and it sounded like a winner to me. The original floral flavors that elderflower adds to a cocktail are priceless, I think. Something about adding those finishing notes that make you question what exactly you just tasted is a lot of fun when blending new drinks together.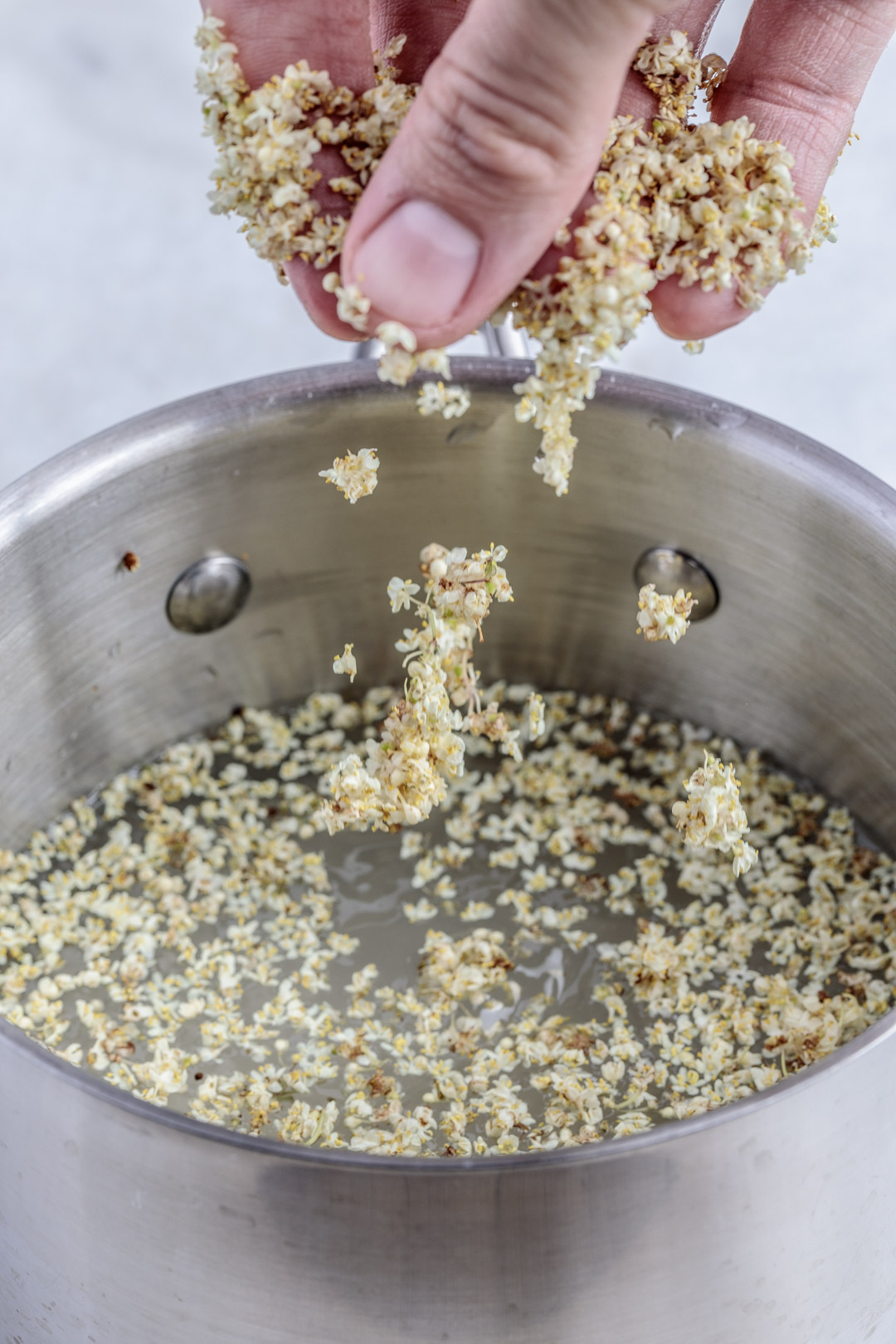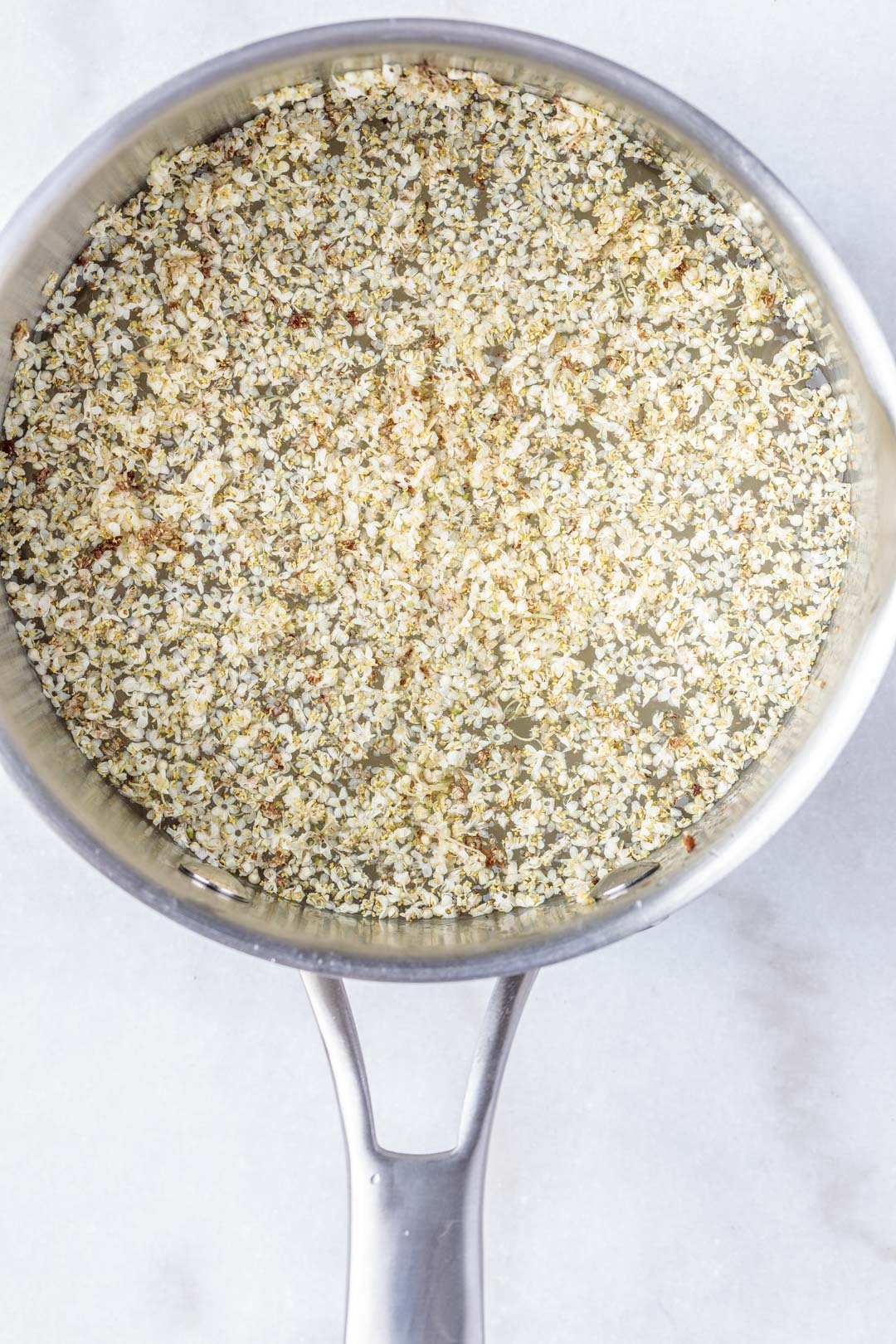 Since I am a glutton for punishment, I wanted to make some fresh elderflower cordial to try in the sorbet. Cordials are basically just thicker, very sweet syrups most often made with fruits. In this case, the fruit (elderberries) were not used, but the incredibly fragrant flowers were. I was lucky enough to have a great friend that runs the most beautiful farm here in Nashville, Bloomsbury Farm. She had some great flowers that she brought me. They were very delicate, and not low on the effort scale to separate from the unusable stems and leaves. You could even throw in a splash of St. Germain.
If you follow my Instagram Stories, you'll maybe have seen that I sat for at least an hour or two picking these tiny flowers from the stems individually. Oddly enough, it was kind of enjoyable. I would smell the flowers and pollen with every single one that I picked (with tweezers…). My allergies disagreed strongly, but it was a bit relaxing.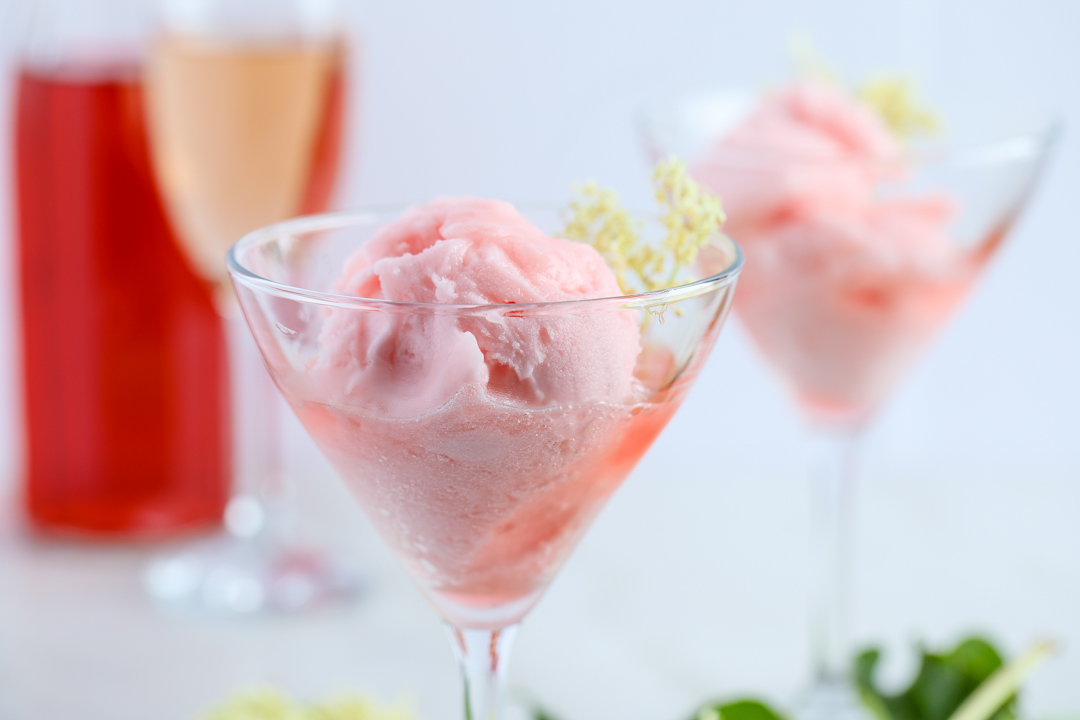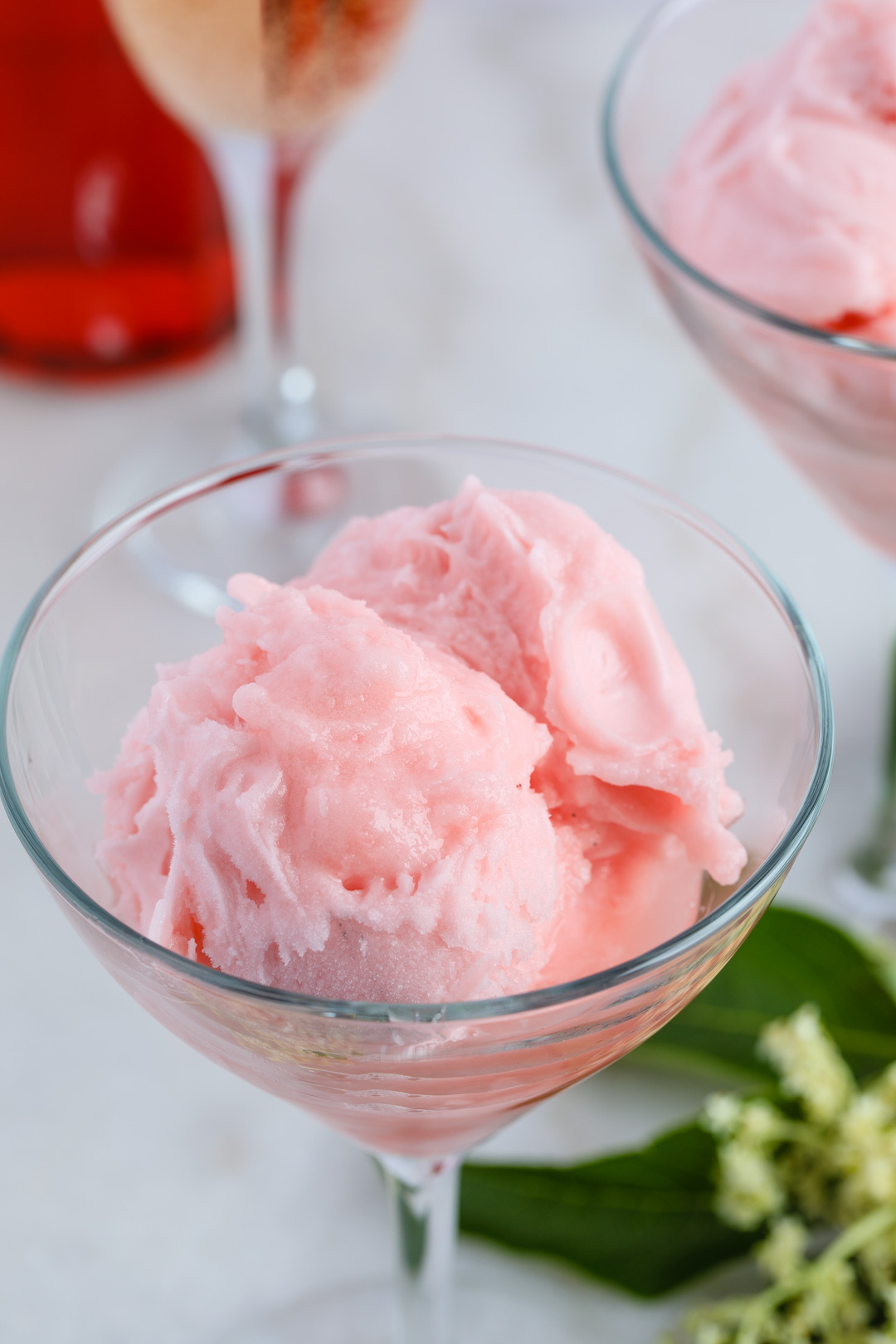 If for some odd reason, you don't want to sit for hours picking elderflowers, you can (and probably should) pick up elderflower cordial already bottled up and blended, ready to go. Find it here on Amazon, or if you have a World Market around, they carry the same syrup in stores.
When I posted some hints about this recipe on Instagram when I was testing some options, I had a lot of questions about sorbet vs ice cream. Sorbet doesn't have any dairy fat. It lends perfectly to a strong liqueur base like Aperol, I think. While you can certainly make sorbet with a small number of simple ingredients, I have found that adding a couple other things into the mix can help drastically with the smoothness. It is a habbit of mine now to make a syrup with sugar, water, and corn syrup. I also add a tiny bit of guar gum to my bases to help with the emulsifying. It leaves you with that incredible texture that is sometimes very hard to achieve with juices and water bases. It is completely options, but if you want to go that extra mile, I would recommend playing around with using it. It is a natural additive, and you can pick it up on Amazon or in most natural grocery or health stores these days.
Another trick to making sorbet completely smooth…
is with a good ol' fresh farm egg. No joke. You aren't going to put the egg in the sorbet…. well…. you kinda are, actually. You are going to float the egg (clean it first, obviously) in the base and see what happens. If the egg sinks, you need to add a bit more of the syrup. If it floats too much, add some water. The goal is to see a penny or quarter size top of the egg peeking through. That will let you know that the density if perfect to achieve the most smooth finish. This trick does wonders for the final product, y'all. Give it a try!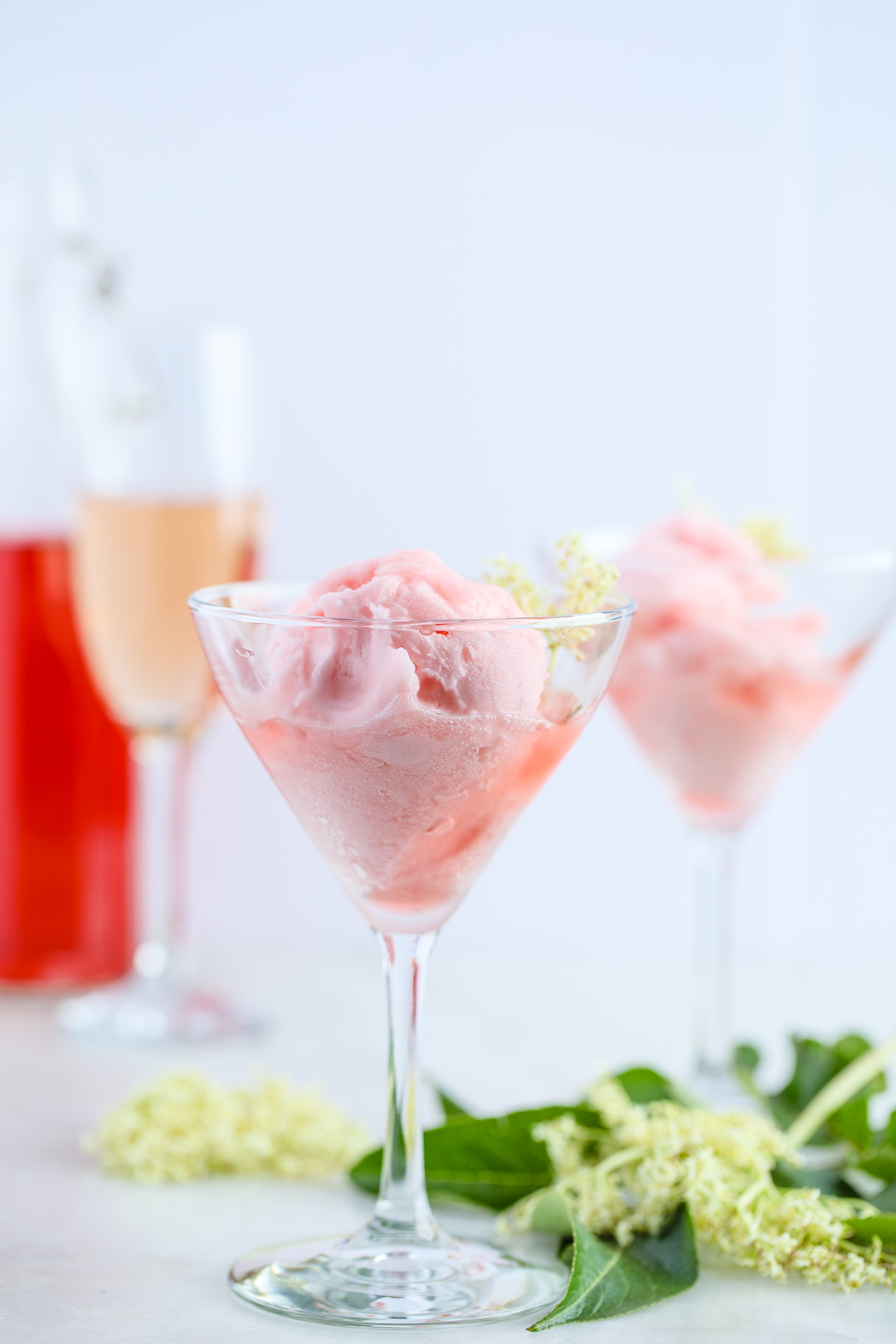 Chilled and frozen, and you are going to have the perfect summer spritz chilled treat. I enjoy it with a bit of sparkling rosé on top to add a bit of a fizz. Obviously, it's great to enjoy with an Aperol Spritz itself. How can you not love having your drink and enjoying it frozen too? Cheers!

Aperol Spritz Elderflower Sorbet
Classic Aperol Spritz gone frozen with this elderflower cordial Aperol Spritz frozen sorbet. Simple recipe by SouthernFatty.com.
Author:
Phillip Fryman | SouthernFATTY.com
Ingredients
Syrup
1½ cup water
1¼ cup sugar
1 cup light corn syrup
⅛ teaspoon guar gum, optional (see blog post explanation - find it available here)
Sorbet
2 cups of syrup (recipe above)
1 cup sparkling rosé or Prosecco (any sparkling white base will work beautifully)
1 cup Aperol liqueur
½ cup elderflower cordial (find it here)
¼ cup water
1 tablespoon lemon juice, fresh
Finishing
water or syrup, as needed (see blog post)
1 egg, fresh (see blog post)
Instructions
Syrup
Start by making the syrup.
Combine water, sugar, corn syrup and optional guar gum in a blender.
Blend until fully mixed, 1-2 minutes at medium speed.
Pour into a container and set aside.
Sorbet
In a small saucepan, combine sparkling spirit (rosé or Prosecco, etc.) and Aperol.
Over medium heat, simmer until reduced for 10 minutes.
Remove and cool completely.
Combine this reduction with elderflower cordial, 2 cups of syrup, lemon juice, and water.
Mix completely.
To test for proper sorbet density, place a cleaned whole egg into the base mix.
If the egg sinks, you need to add additional syrup (made in step 1). If the egg floats too much, add additional water.
The goal is to see a quarter or penny-sized top of the egg float.
Transfer the base to chill completely, at least an hour or two.
Once chilled, transfer to an ice cream machine.
I prefer to use a KitchenAid Ice Cream attachment for this.
Mix until solidified, about 10-15 minutes per ice cream maker instructions.
Alternatively, you can pour into a freezer-safe ice cream container (metal loaf pans work well, too) and stir then return to freezer every 30 minutes until solid.
Transfer to freezer-safe ice cream container and freeze completely, preferably overnight.
Scoop and enjoy! I prefer it with an extra splash of rosé bubbles.
Find more recipes on SouthernFatty.com.
Did you make this? Share on social media by tagging @southernfatty / #southernfatty.