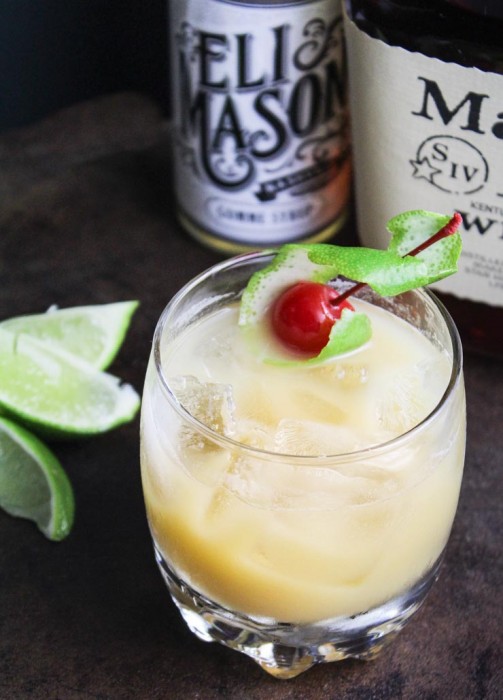 It's no secret that amaretto is one of my favorite sweets spikes in a happy hour libation. I'm going to share one of my go-to cocktail creations– the Amaretto Southern.
Amaretto is an Italian liquor that is usually made with apricot or almond elements (sometimes both). A typical amaretto sour is exactly as you would suspect from it's name– very sweet and very sour. I enjoy a good amaretto sour, but tend to shy away when I want something that is a bit more smooth and balanced.
[Check out some of our other amaretto-infused recipes!]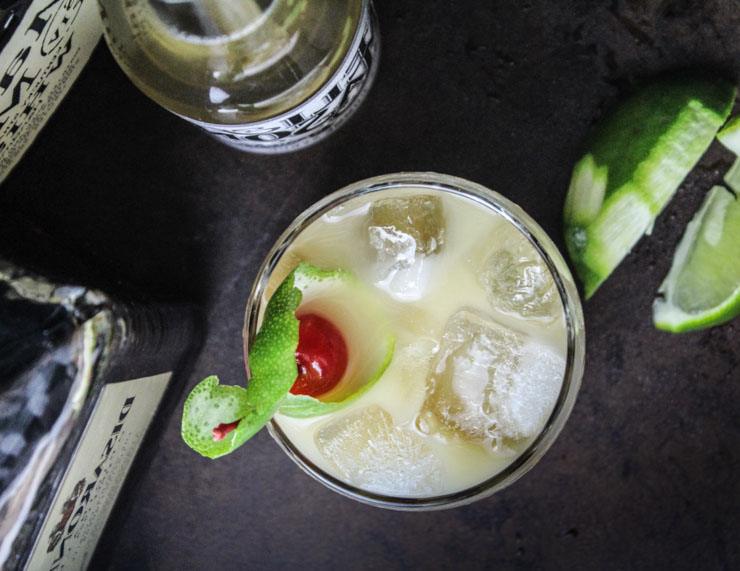 Being a proper Southerner, I decided to alter the staple cocktail a bit with our own elixir– bourbon. The bourbon balances the tartness of the sour citrus in the drink and gives it a deep richness. Just a bit of egg white, an ancient bartenders trick, is also added to join in on the smoothness.
Instead of typical simple syrup or sweet and sour mix, I went with a delicious gomme syrup from Nashville based Eli Mason. Gomme is a simple syrup sweetener that is infused with acacia gum, giving your drinks a perfect, silky texture. Definitely check out this new face around town out, as they are making a huge name for themselves and you will certainly see more of them in the future. This really was the perfect addition to keep the drink smooth.
You wont be disappointed with this spin on the classic cocktail. Give it a try and let us know what you think. I would even go as far as saying this will be the absolute best amaretto sour that you'll ever have.
Amaretto Southern
Amaretto Southern - Twist on a classic amaretto sour favorite cocktail with the addition of bourbon and use of lime juice.
Ingredients
2 ounces amaretto liquor
1 ounce bourbon
1 ounce lime juice, freshly squeezed
¾ ounce gomme syrup (I prefer Eli Mason Gomme), simple syrup works too
½ ounce egg white
lime twist and cherry, to finish
Instructions
Combine all ingredients without any ice in shaker (this is a dry shake).
Shake well. This is very important to the egg white addition.
Add ice and shake again to chill drink.
Pour into glass with fresh, crushed ice.
Top with cherry and lime twist.
Enjoy! Visit SouthernFATTY.com for more recipes and photos.
NOTE: Simple syrup can be used as an alternative to gomme if unavailable.
Notes
2014 - SouthernFATTY.com