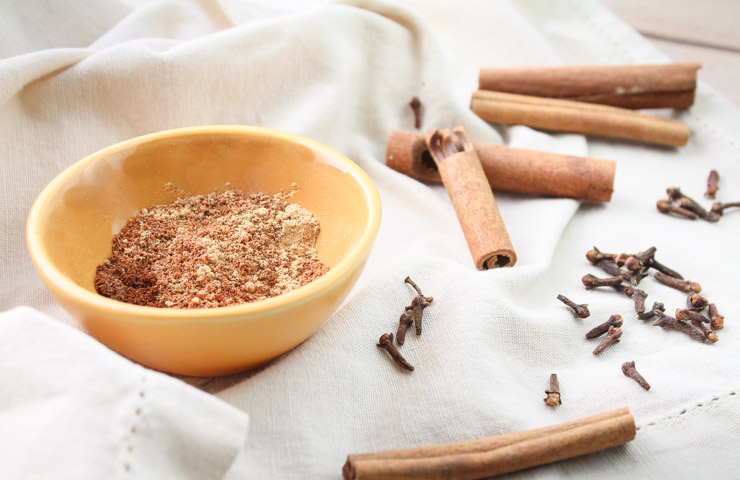 Until now, I've managed to avoid the insane addiction to everything PS [that's what the kids call pumpkin spice these days… you're welcome]. I've just never been crazy about pumpkin pie, pumpkin rolls, or even the ever-so-popular pumpkin spiced latte. I know.. I know.
In the spirit of the quickly approaching season, I decided to give a homemade version a go. Turns out, I may enjoy Homemade Pumpkin Spice after all!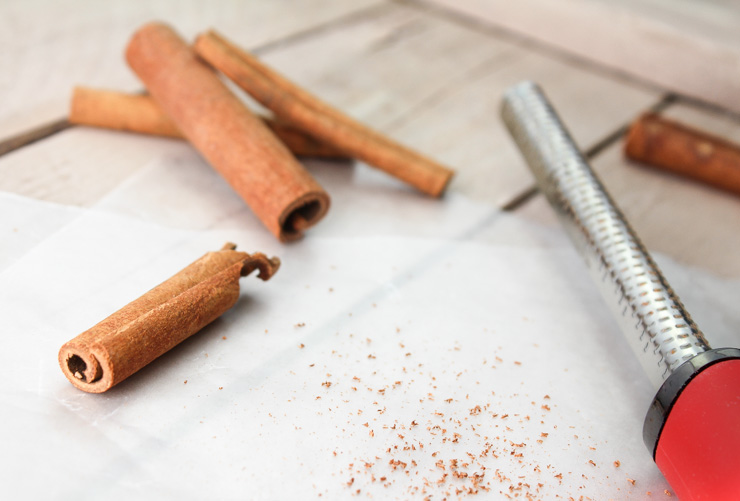 I think the reason that this spice blend turned out so well was the pure freshness of the ingredients. It's like comparing a styrofoam pumpkin with a little flickering LED light to a hand-carved jack-o-lantern with an eerie candle on the front porch. Homemade, freshly ground and grated spices make all the difference in the world with this!
[The grater pictured above is a Microplane. The best tool to have for fine grating, by far.]
Once you mix this up, you will be making punkin' everything. It's so fresh and delicious that you may will end up opening your very own drive-thru in your garage to serve the morning commuters. (6.25% Royalties, please.)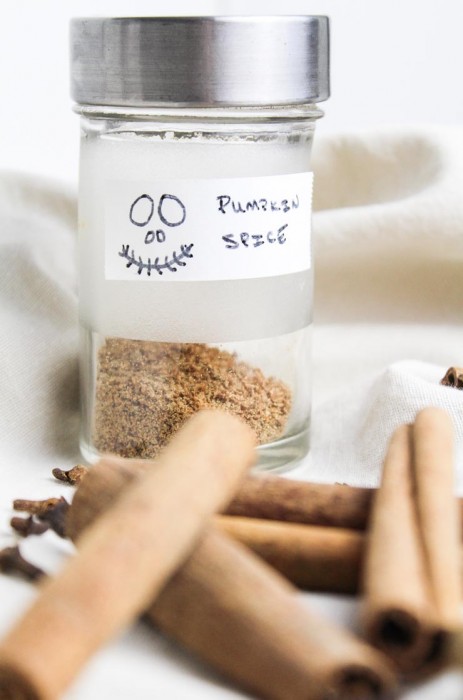 I loaded up on whole spices at a local international market. These are great places to get excellent, whole and dried spices at a ridiculously cheap price. The only problem(?) is that I have to now find a million uses for the massive container of cinnamon sticks that I now have. Pumpkin spice cinnamon rolls, anyone? Be sure you all let me know what your favorite PS use is so I can try them out!
[Stay tuned for more freshly-ground cinnamon recipes in the near leaf-falling future!]
What are your favorite pumpkin spice packed recipes?
Homemade Pumpkin (Pie) Spice Mix
Homemade Pumpkin (Pie) Spice Mix using freshly ground spices to give the perfect fall taste to your recipes.
Ingredients
2 tablespoons cinnamon, ground
2 and ½ teaspoons ginger, ground
2 teaspoons nutmeg, ground
1 teaspoon clove, ground
1 teaspoon allspice, ground
Instructions
For best results, use freshly ground spices when possible.
I recommend a Microplane to grind whole spices. Amazing!
Combine spices in a container and enjoy in your favorite recipes.
Visit SouthernFATTY.com and let us know what pumpkin creations are your favorite!
Notes
2014 - SouthernFATTY.com
What are your favorite pumpkin spice packed recipes?
Let me know below so I can try them out!