Amaretto Southern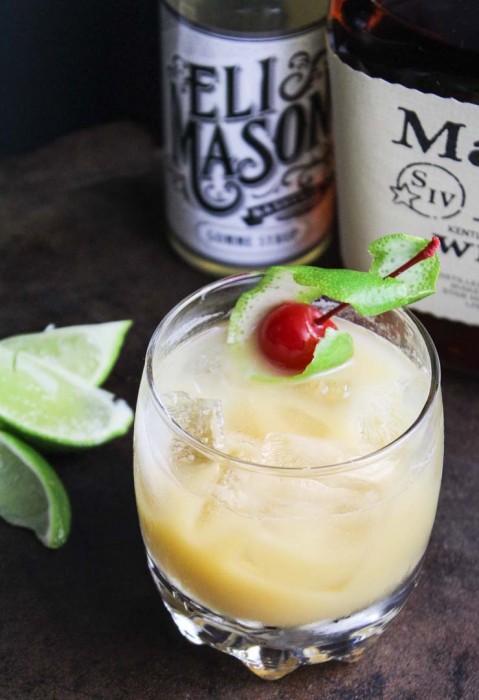 2 ounces amaretto liquor
1 ounce bourbon
1 ounce lime juice, freshly squeezed
¾ ounce gomme syrup (I prefer Eli Mason Gomme), simple syrup works too
½ ounce egg white
lime twist and cherry, to finish
Combine all ingredients without any ice in shaker (this is a dry shake).
Shake well. This is very important to the egg white addition.
Add ice and shake again to chill drink.
Pour into glass with fresh, crushed ice.
Top with cherry and lime twist.
Enjoy! Visit SouthernFATTY.com for more recipes and photos.
NOTE: Simple syrup can be used as an alternative to gomme if unavailable.