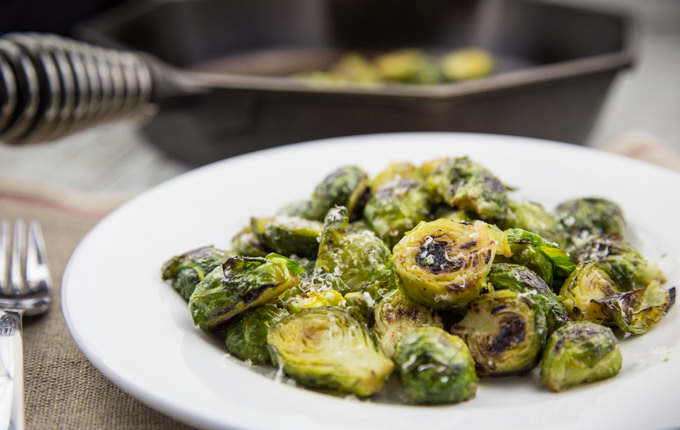 It may surprise all of you that I was never the kid that just begged for more greens on my plate. I would qualify a couple (literally) green beans as having my share of vegetables that I was required. Logically, I still think I was in the right.
I still prefer a plate of monotoned beige, if I'm honest, but can see a tiny bit of hope for the veggies in sight.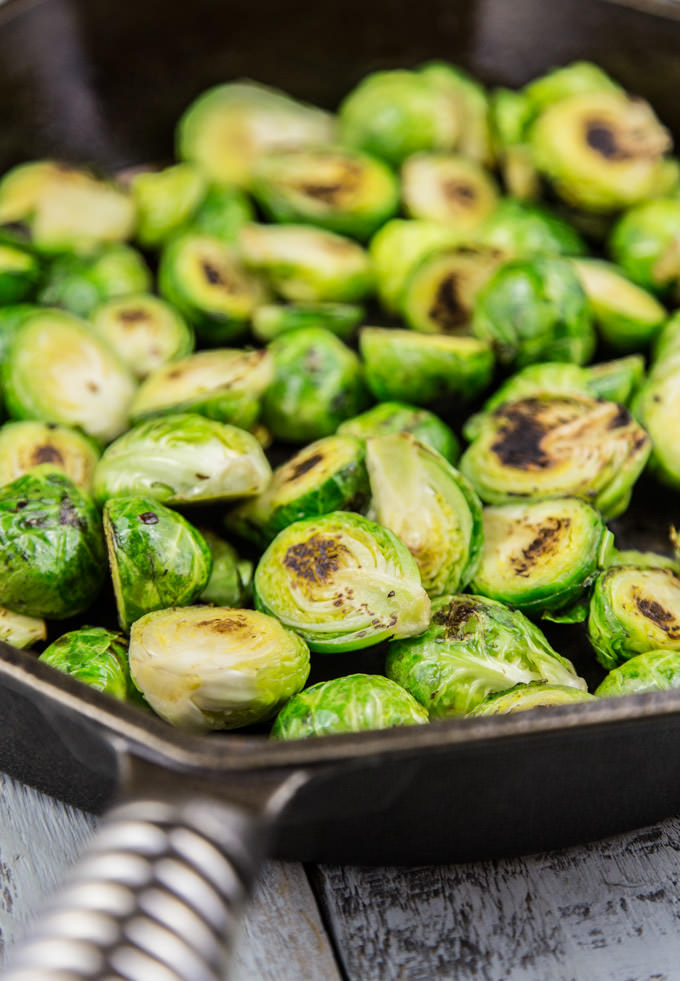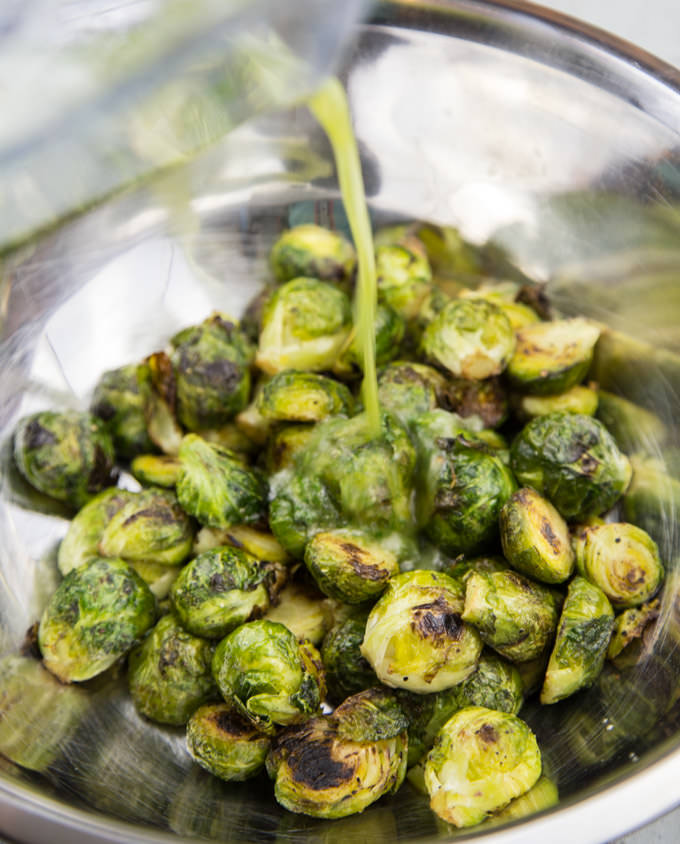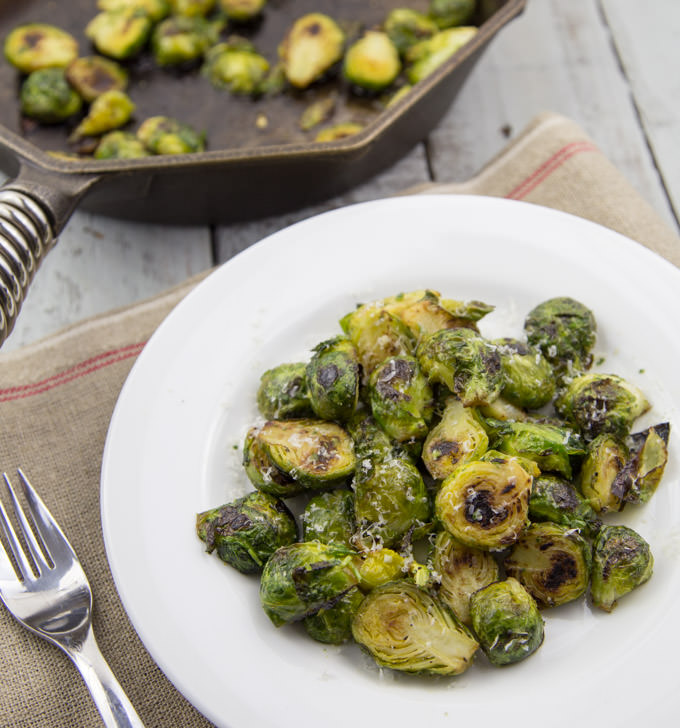 With a ton of new peeps moving to Nashville every single day, the city has become a hot spot for major growth in the restaurant scene. I started to notice a trend in what a lot of these stops started to offering. Along side all of the tasty, fancy new drinks in town, were a ton of Brussels. Sprouts everywhere! Some tossed with mushrooms, others with cheese, and then… my favorites.
PS- Please don't move to Nashville. I want it all for myself. Kthx.
Brussels sprouts roasted with an incredibly tasty, unique fish sauce vinaigrette. I didn't include the words fish sauce in the name for the recipe because it just sounds sorta… fishy? I'm definitely not new to the fish sauce game. It's my secret go-to ingredient to add to tons of things in the kitchen, always leaving you with that, "Eh. I can't put my finger on what makes this amazing." sorta experience. It's totally the bitters of the food world. Add a few drops to the next batch of guacamole that you make and then come immediately back here and thank me a hundred times. You're welcome.
The nice thing about this recipe is that you start by tossing the lil choux (cabbage, not the pastry) in a searing hot cast iron pan. I can't preach about cast iron enough, especially being in the South. Blazing hot and super-simple to clean if you have been maintaining it properly. That quick blast of heat and an additional roast in the oven all works together to prevent the horrid smell that so many people associate with cooking these pups.
Just for balance sake, you could always serve these as a side to something super-healthy. Like fried hot chicken sliders.

World's Best Brussels Sprouts
Char-Roasted Brussels Sprouts with a Sweet and Spicy Vinaigrette
Author:
Phillip Fryman | SouthernFATTY.com
Cuisine:
American, Vietnamese
Ingredients
1 lb Brussels sprouts, cleaned, dried, cut in half
Vinaigrette
¼ cup good quality fish sauce
3 tablespoons water
2 tablespoons sugar
1 tablespoons seasoned sushi vinegar
1 tablespoon rice wine vinegar
1 tablespoon lime juice, fresh
1 clove garlic
1 jalapeno, seeded and roughly chopped, more or less per taste
1 handfull cilantro, stems and leaves
1 tablespoon hoisin sauce
½ tablespoon soy sauce
½ tablespoon stone ground mustard, optional
freshly ground pepper
Toppings, optional
parmesan cheese, freshly grated
fresh mint or extra cilantro
bacon (duh)
Instructions
Pre-heat oven to 425 F.
Heat a cast iron skillet over medium high heat.
Toss Brussels with 1-2 tablespoons of sesame oil.
Char Brussels in cast iron until nearly burned, watching carefully and turning as needed.
Transfer directly to sheet pan once charred.
Roast in oven under slightly tender but still al dente, about 12-14 minutes.
While roasting, combine all vinaigrette ingredients in blender. Puree well and set aside.
When finished roasting, immediately remove to prep bowl and toss with vinaigrette to taste.
Lightly pepper and top with parmesan and cilantro. Serve warm.
Find more recipes on SouthernFATTY.com
Notes
This recipe makes a LOT of the vinaigrette. It's great on other things, too!
Recipe by SouthernFATTY.com.
Based on David Chang's M. Ssam Bar Brussels
recipe
.