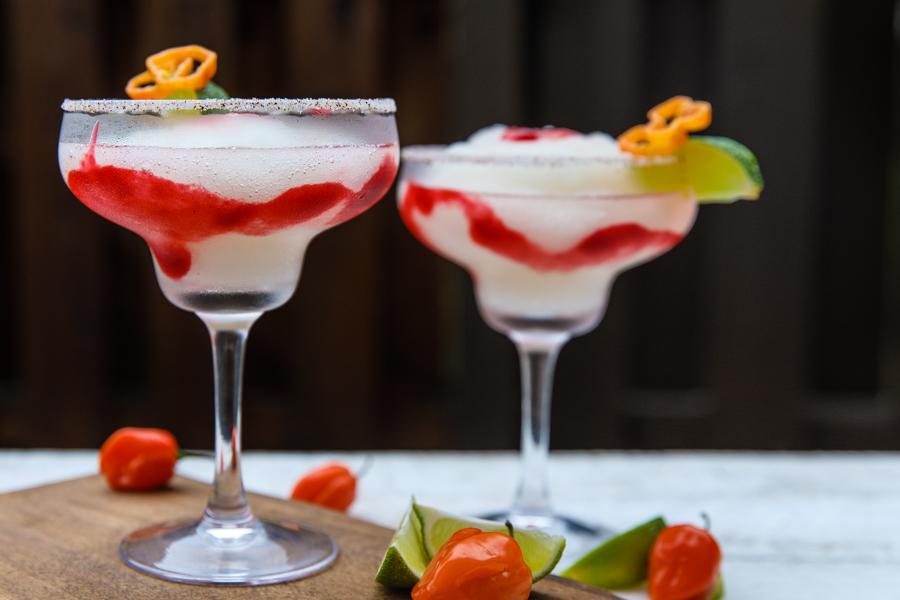 You may have noticed that I've been on this sweet and spicy kick lately. I used to be one of those anti-spicy people, but have slowly started enjoying it in the right situations. Pretty sure I have Nashville hot chicken to blame for that.
When I was asked to toss in a margarita recipe for Margarita Week (it's a thing.), I immediately thought of the sweet and spicy combo. Maybe it's because I'm sweet and spicy. Maybe just because I love a good margarita. Either way, a good margarita is a must-have for the Spring and Summer BBQ season.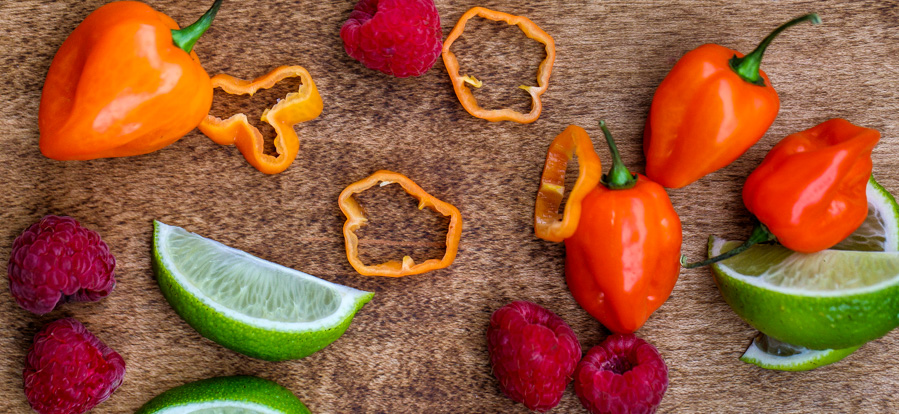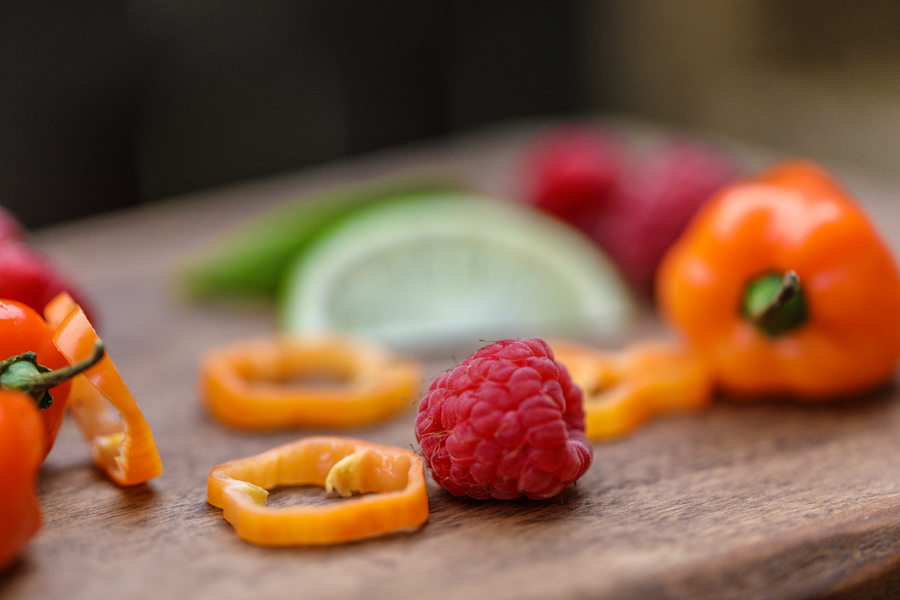 Frozen was the name of the marg game for this recipe. Honestly, I didn't even think twice about this. When I was testing this cocktail (I know… this is a really miserable job, y'all), it was blazing hot outside and I wanted to use the drink as an excuse to cool down from my belly out.
I'm normally a no salt kinda guy with these sips. Kinda odd, because I put extra salt on nearly everything else (Chinese takeout, pizza, all of that blood pressure loving stuff). For this mix, I blended sugar and a bit of chili powder. I was expecting a total flop, but it ended up being perfect. Mostly sweet with just a little heat left on the end, it really made the drink.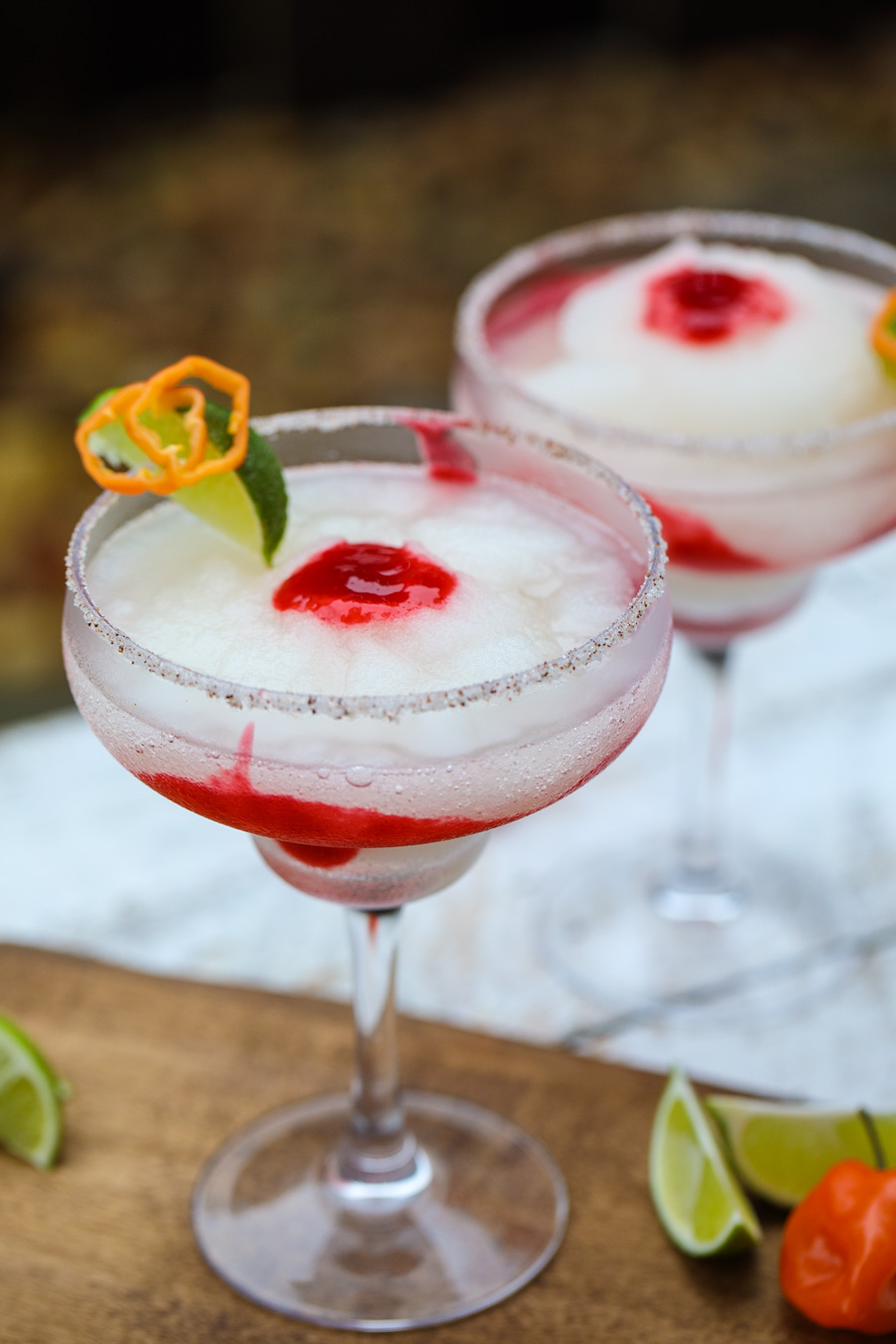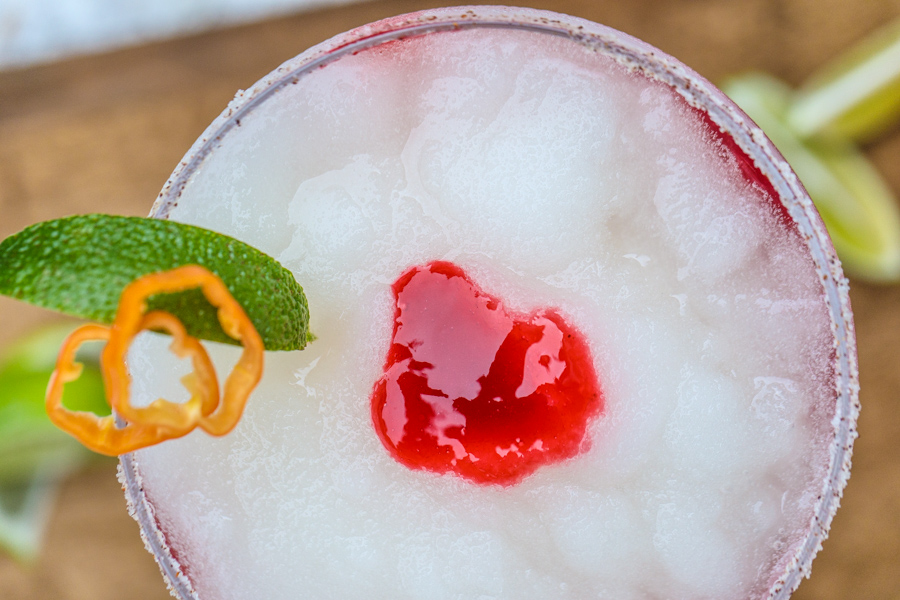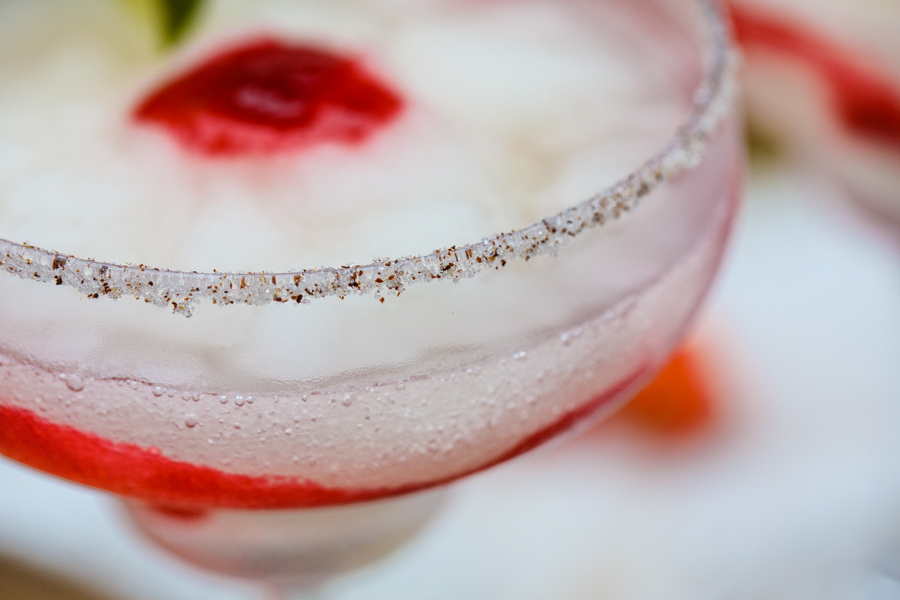 Since a normal frozen margarita is just boring, this one swirls in an incredible simple to make raspberry habanero syrup. How do you make that? Raspberries, sugar, and habaneros. I ended up eating some (most) of this with a spoon. It's not crazy hot, but just keeps a touch of warmth that is a match made in tequila heaven.
If you finish this margarita and want to make a hundred more, check out the Margarita Week recipes that other bloggers are sharing during the next week.
Cheers, y'all!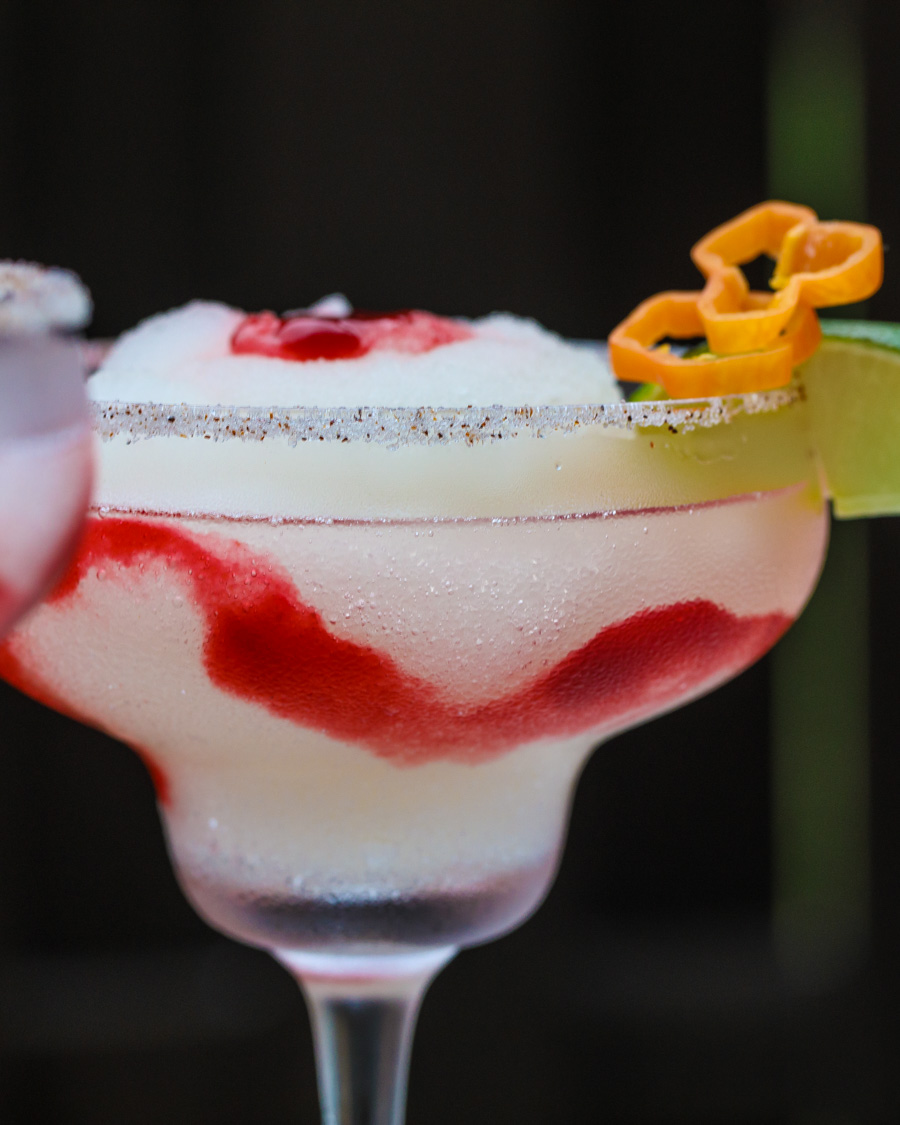 Raspberry Habanero Margarita
Raspberry habanero frozen margarita recipe form SouthernFatty.com. Classic frozen lime margarita with a swirl of raspberry habanero syrup. Spicy and sweet.
Author:
Phillip Fryman | SouthernFATTY.com
Ingredients
Frozen Margarita
2 cups ice (crushed works best)
4 ounces tequila
4 ounces lime juice, fresh only
2 ounces triple sec (Cointreau works best)
1½ ounces simple syrup
Raspberry Habanero Syrup
6 ounces raspberries
⅓ cup sugar
1-2 habanero peppers, seeded and sliced
2 tablespoons water
½ ounce lime juice, fresh
Sweet and Spicy Glass Rim
¼ cup sugar
1-2 teaspoons chili powder
Instructions
Start by making the syrup...
Combine syrup ingredients in a small saucepan over medium heat.
Cook for 5-10 minutes until thickened, stirring often.
Strain mixture completely into a fresh bowl and chill until needed.
Margarita
Combine margarita ingredients into a good quality blender.
Blend until smooth.
Rub a lime wedge around the rim of the glass. Dip into sweet and spicy rim mix.
Stir the raspberry syrup made previously and place a tablespoon or so into or around the inside of the margarita glass.
Pour in blended mix.
Enjoy!
Find more on SouthernFATTY.com.
Follow along on our Instagram
for more marg-tastic photos!