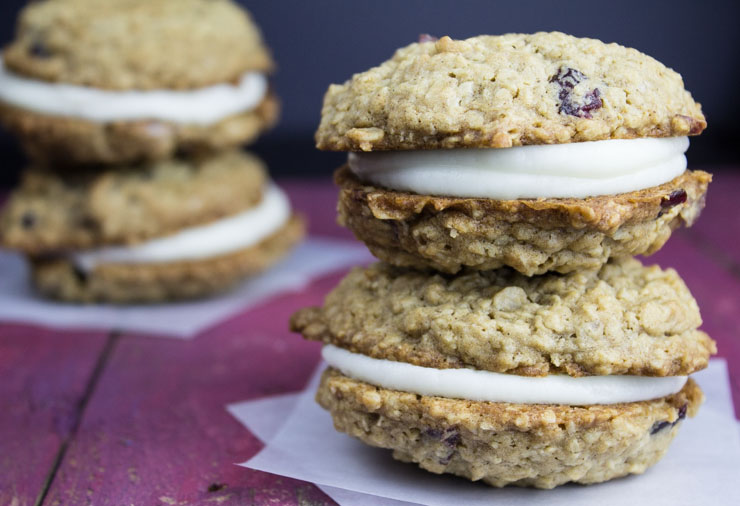 I've recently become addicted to the cookies at a tiny, pop-up coffee shop on campus where I work. These cookies are perfection. Ridiculously chewy, not too sweet and of course, best of all, massive. Like the size of a baby's head kind of massive. These have become my go-to coffee companion in the mornings (and afternoon, if we are honest).
I started to think… the only thing that could make these better are if it were two cookies… and frosting. Everyone enjoys those oatmeal cream snack cakes, after all. With a bit of a cranberry twist, I recreate my own version– Oatmeal Cranberry Cream Pies.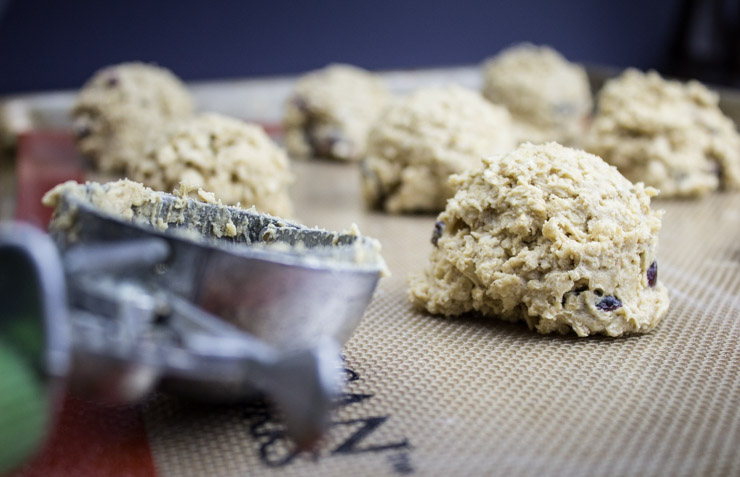 Making these cookies is pretty straight forward. Make the batter, scoop the dough and bake the dough. The cream that I made is a very simple cream cheese frosting/cream. Cream cheese and powdered sugar. Done. It really takes more work to just eat these things than to make them.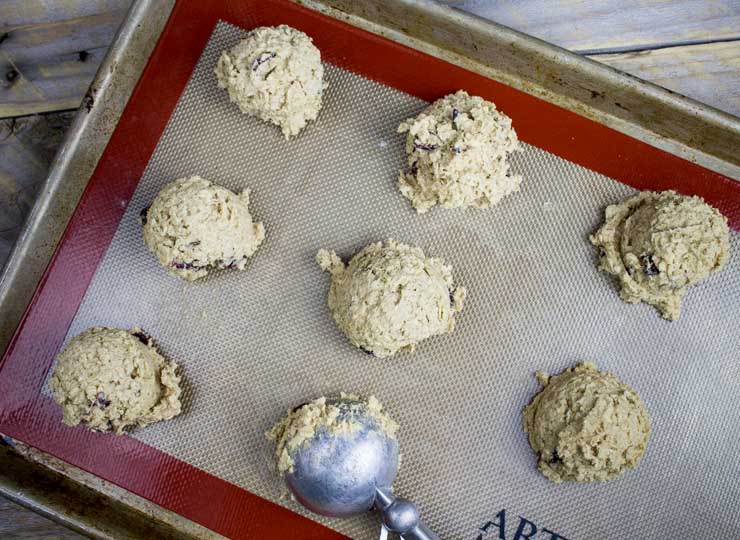 If you want to go for a bit more of a copycat result with the nostalgic oatmeal cream pies, consider putting a bit less than the massive ice cream scoop sized scoops that I ended up with. Maybe flatten it a tiny bit. I was fine with a thicker, homemade result. And I mean, more is more, right?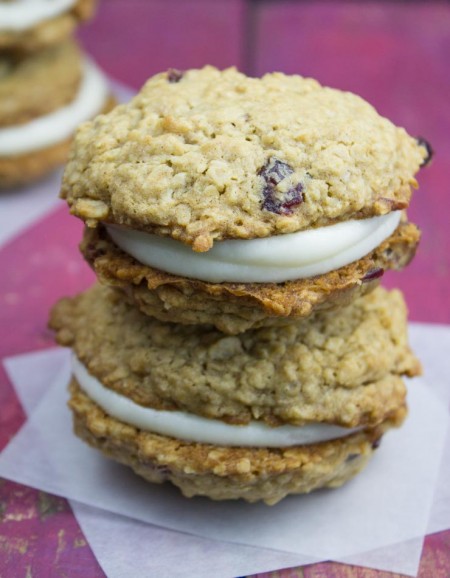 The cranberry part of these cookies adds a great, unique flavor and bit or tartness to the treats. The real star of this recipe, and what i would consider to be the key ingredient, has to be the molasses. You'll find similar recipes for oatmeal cream pie that use brown sugar as the replacement. You just can't mimic that rich, dark profile that good molasses brings to the table. Certainly a must to put these into a whole different category of delicious.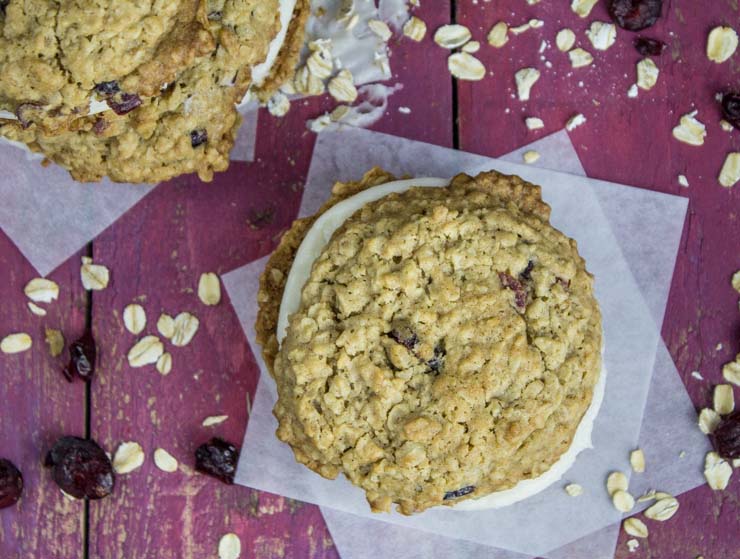 These ended up being so massive that even I was fine splitting one. Great balance of nutty oats, tart and sweet cranberry and rich, deeply smooth caramelized element that molasses adds. The cream cheese cream really brings everything together.
I guess I will have to make these every weakened to prepare for the work-week. Oatmeal cookies are basically just healthy oats, right? Enjoy!
Oatmeal Cranberry Cream Pies
Oatmeal Cranberry Cream Pies from SouthernFATTY.com
Serves:
1 dozen cookie cream pies
Ingredients
Cookies
20 Tablespoons Butter, unsalted, softened (2 and ½ sticks)
¾ cup brown sugar, dark
½ cup sugar
1 and ½ tablespoons molasses
2 teaspoons vanilla extract or vanilla bean paste
1 egg
1 teaspoon baking powder
½ teaspoon salt
¾ teaspoon cinnamon, ground
small pinch cloves, ground
1 and ½ cups flour
3 cups quick oats
1 cup dehydrated cranberries or Craisins
Frosting
8 ounces cream cheese
½ cup powdered sugar
Instructions
Cookies
Pre-heat oven to 375 F.
Cream butter, brown sugar, white sugar until lighter and smooth.
Add egg, vanilla, molasses and mix well.
Combine all dry ingredients together and mix well.
Slowly mix dry into wet and mix. Mix in cranberries/Craisins.
Note: Cookie dough will be VERY thick. This is fine.
Add by scoops and bake for 10 minutes. Remove and cool completely.
Frosting
Sift powdered sugar to remove any clumps.
Mix cream cheese and powdered sugar in mixer until smooth.
Finishing
Combine two cookies with frosting between.
Enjoy! Visit SouthernFATTY.com for more.
Notes
2014 - SouthernFATTY.com


(Modified from myrecipes.com recipe)
Nutrition Information
Serving size:
1 cookie cream pie
What is your favorite coffee sidekick? Let us know below!