Milk bread donuts are the ultimate in pillow-like, soft as a cloud, creamy sweet or savory donuts. Made with tangzhong, a simple flour and milk roux whipped into the doughnut base.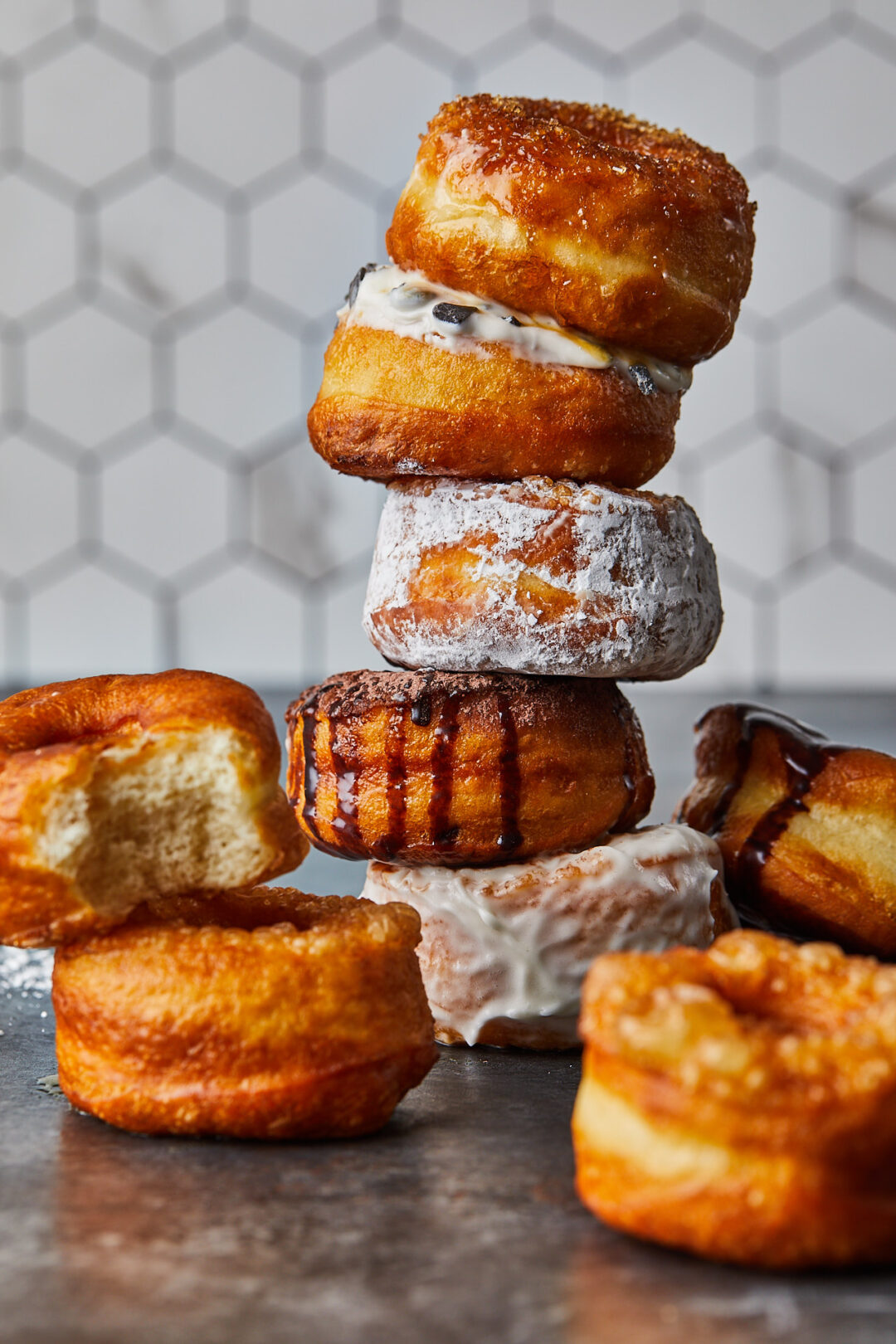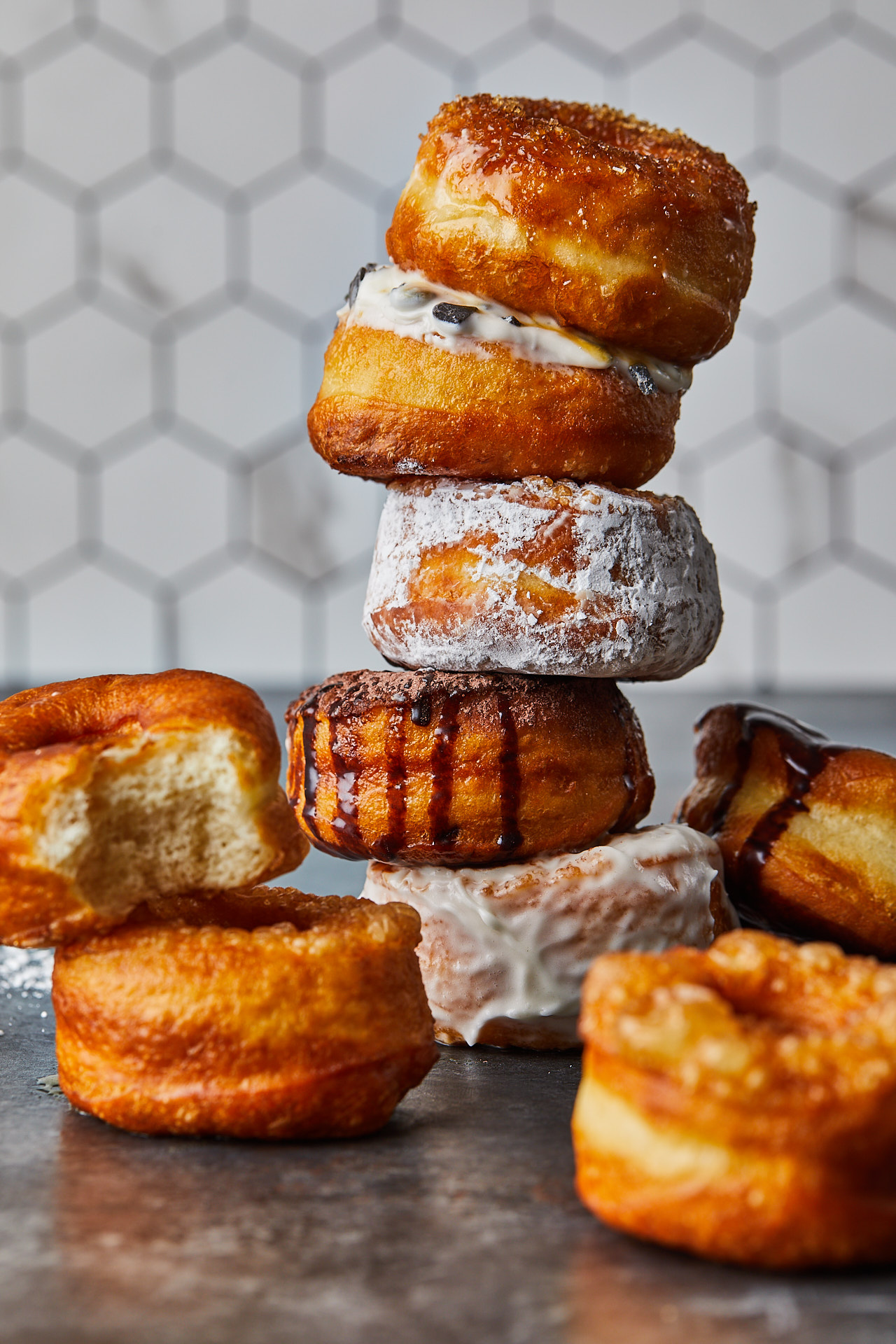 Milk Bread Donuts: Extra Soft and Delicious Donuts
Donuts are a beloved treat for many, but have you ever tried making them with milk bread dough? The addition of tangzhong, a roux made from flour and milk, gives the dough an extra soft and fluffy texture that will have your taste buds dancing. This unique method of making the donut base gives you the ultimate in pillowy soft dough that can be topped with any sweet or savory toppings.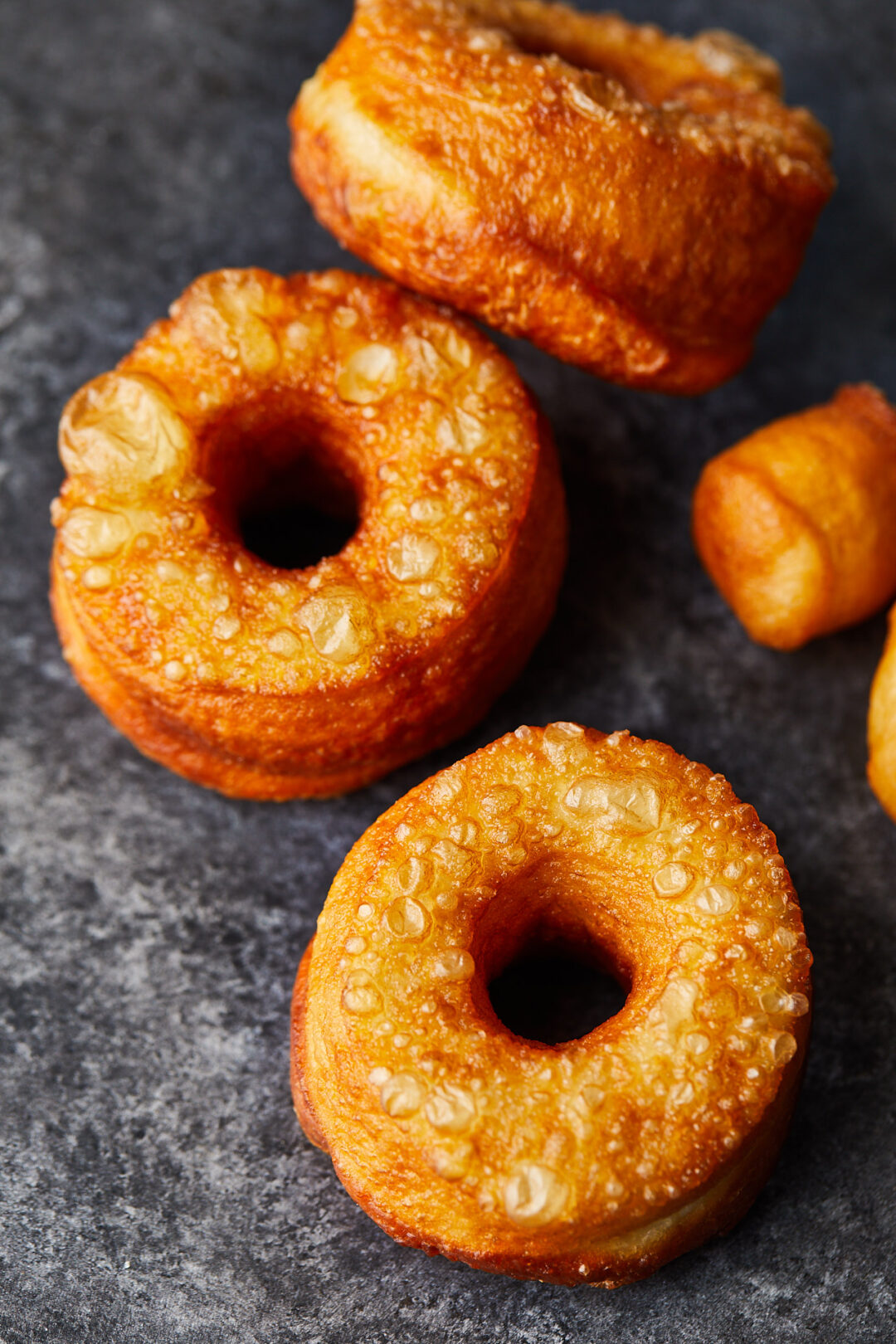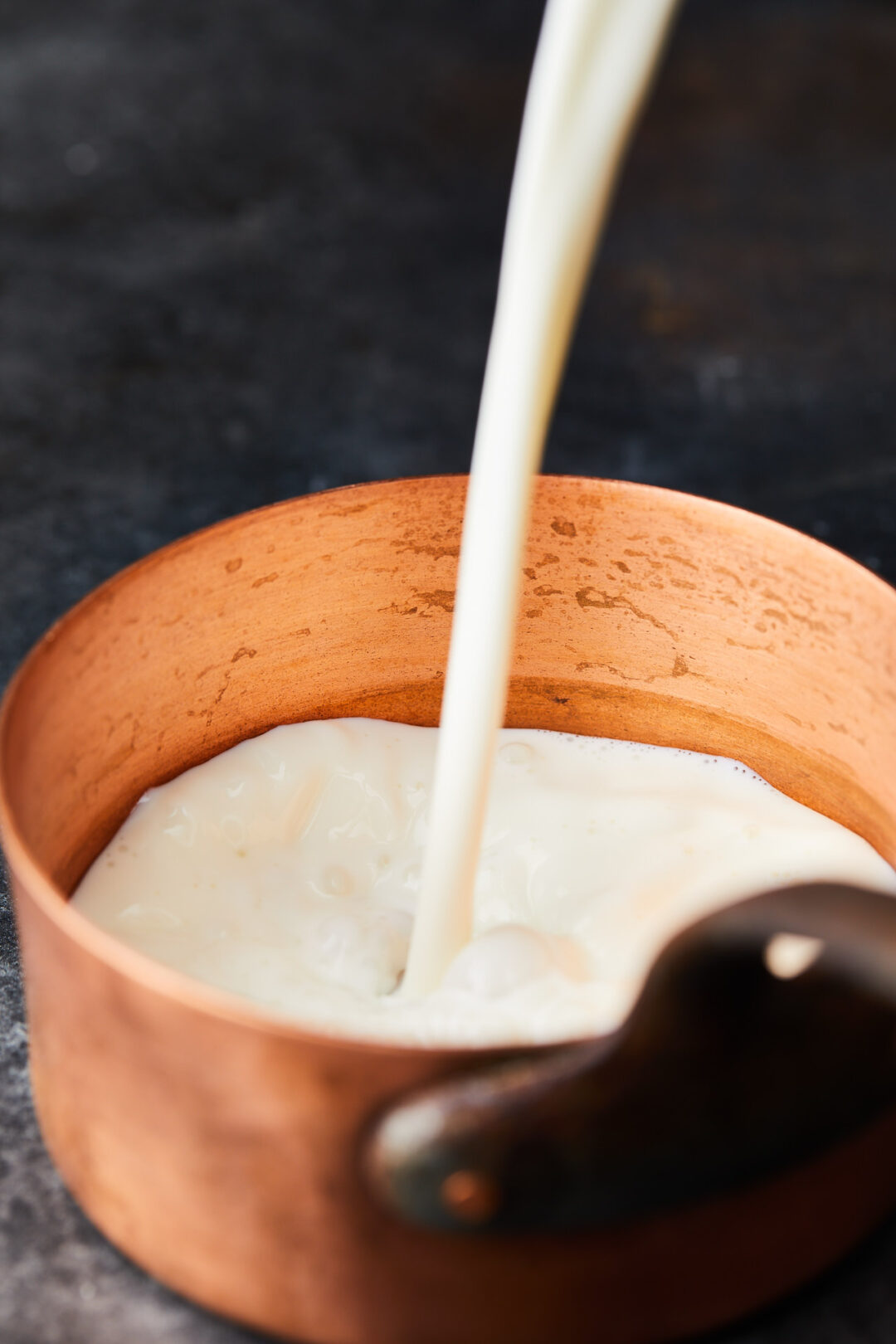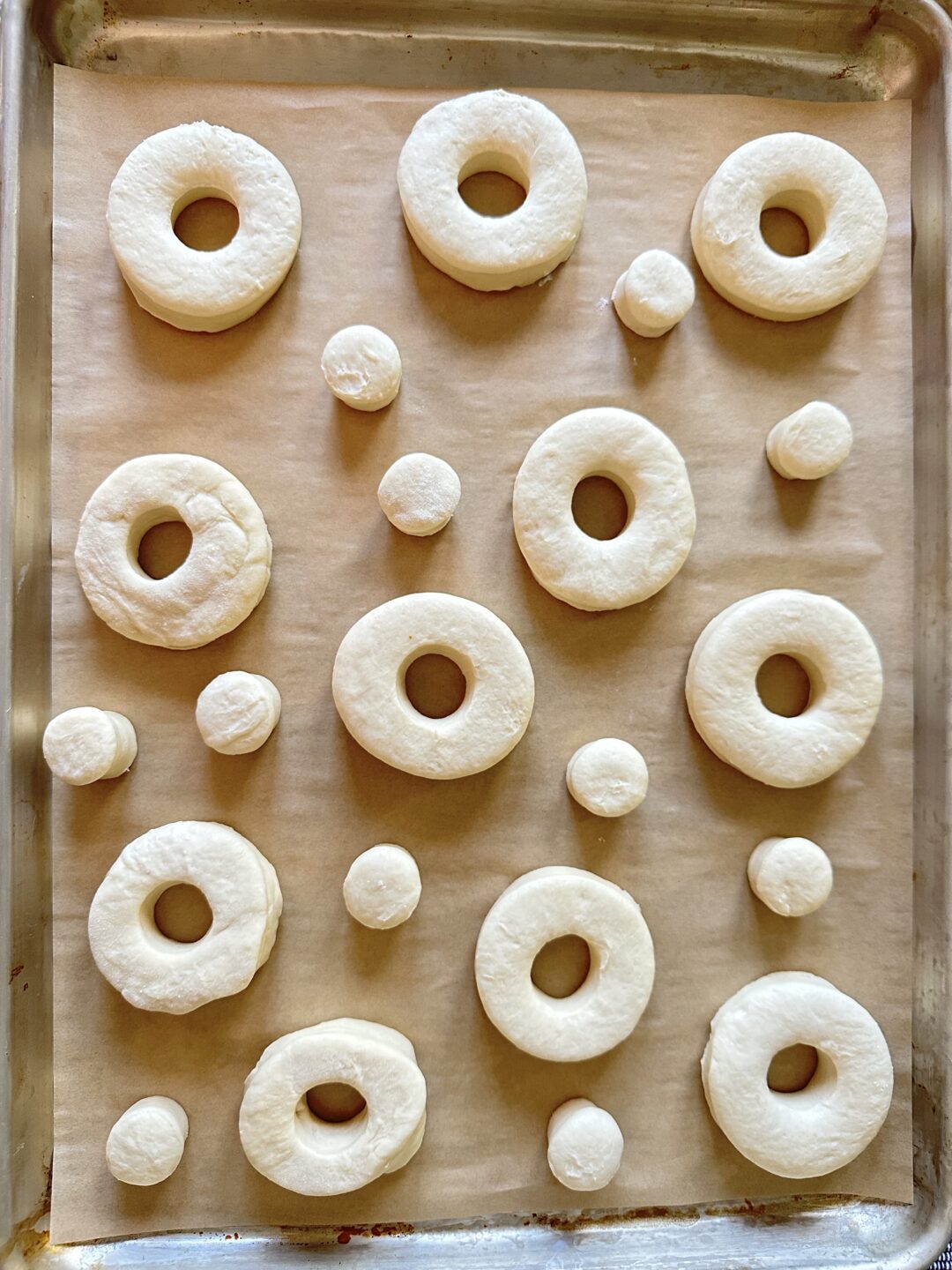 But first, let's talk about tangzhong. This technique originated in Japan and has since become popular in many bread recipes. By cooking a mixture of flour and milk, water, or a combination of the two before adding it to the dough, the starch in the flour becomes gelatinized, resulting in a bread that stays fresher for longer and has a softer texture than your typical dough base. I've used this technique in dinner rolls, loafs, and now sweet, sweet doughnuts.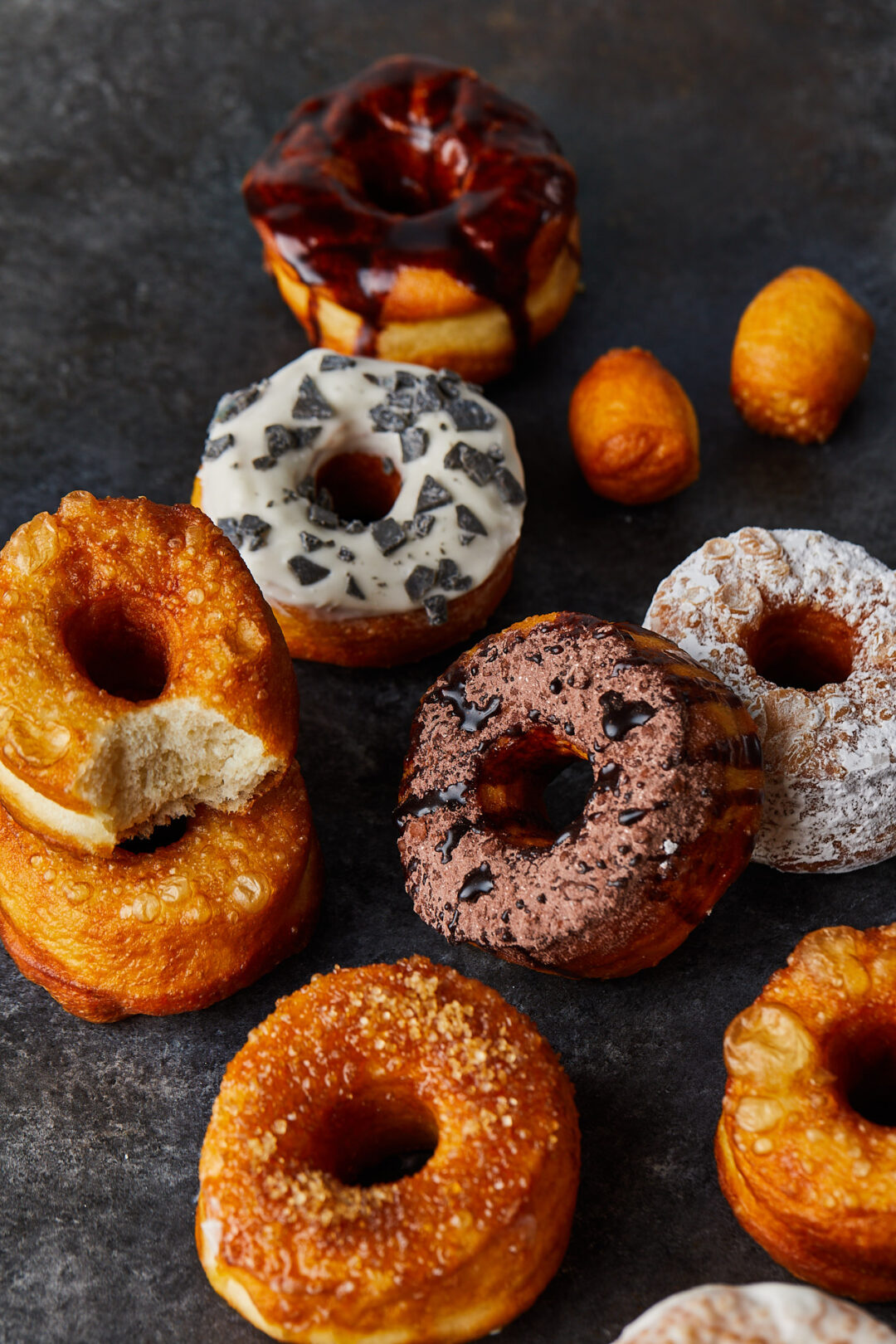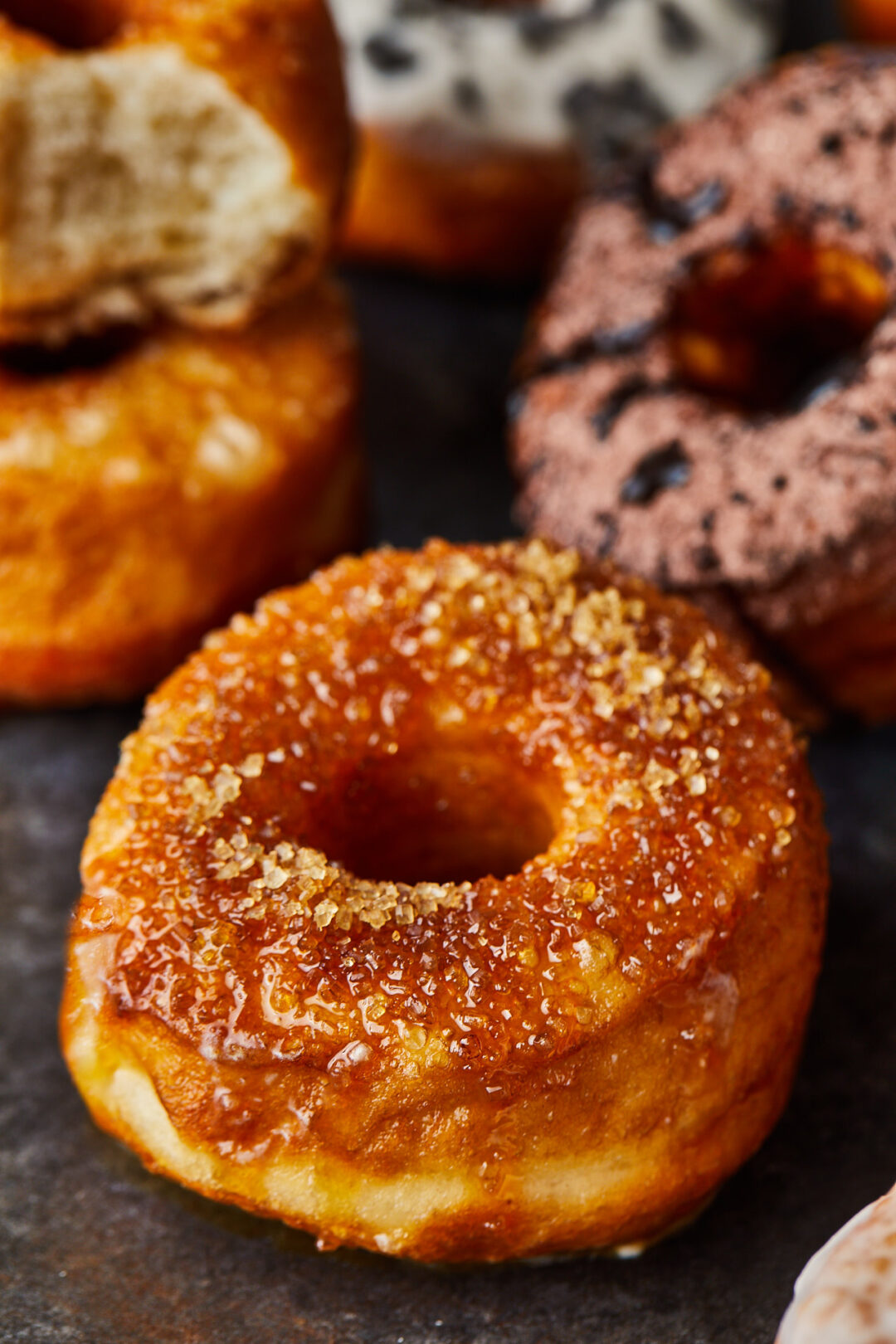 Milk adds a certain moooood to the doughnut dough, making it softer and udderly delicious. The lactose in the milk adds a subtle sweetness. The proteins in real milk, such as casein and whey, help to create a tender crumb that is absolutely the most soft bite. The milk also adds a rich and creamy flavor that makes each bite a treat.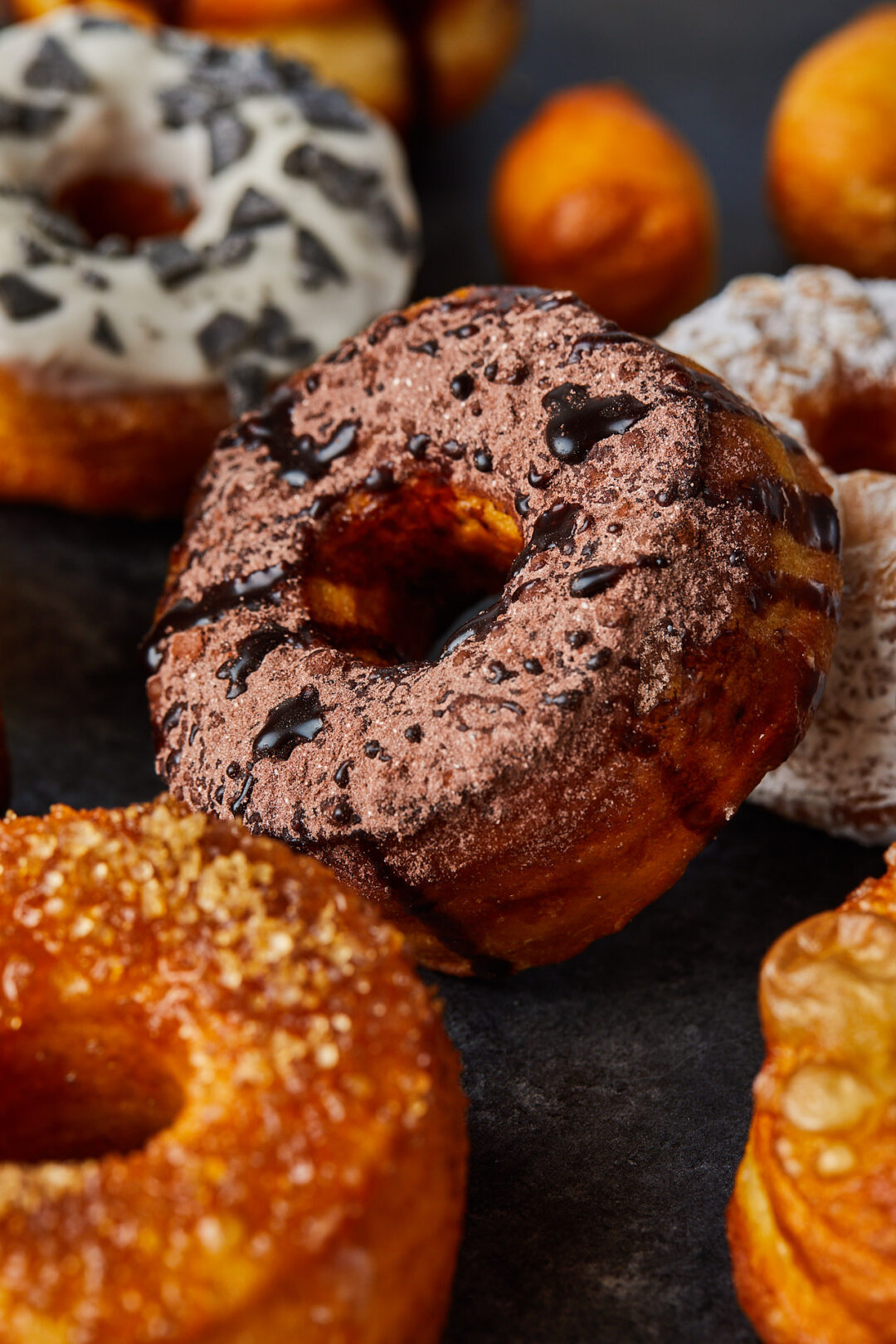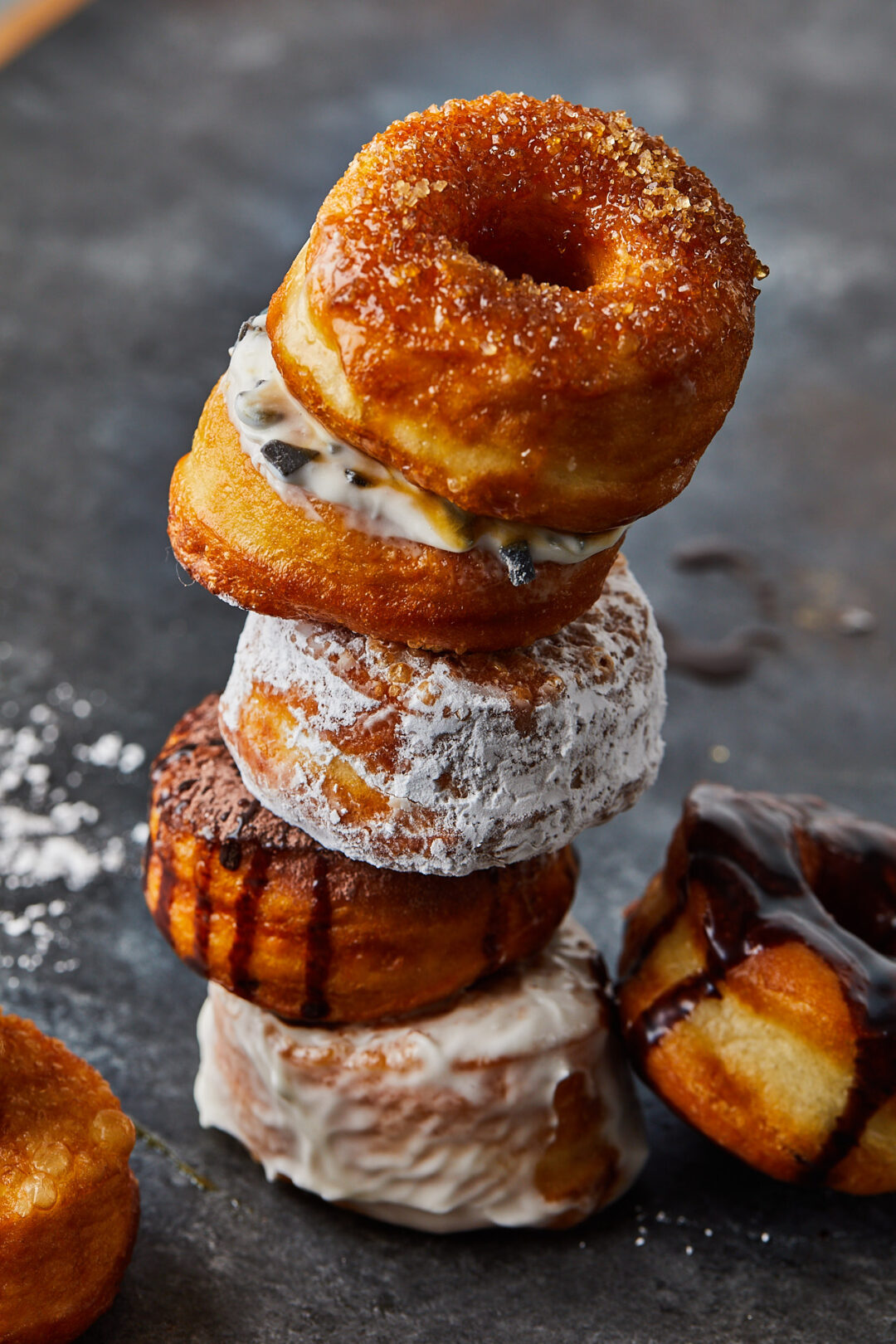 And now for the fun part: toppings! The possibilities are endless. You can go classic with a sprinkle of powdered or cinnamon sugar, or get creative with frosting, sprinkles, and stuffed with jam or whipped cream. Savory ingredients like bacon and cheddar work great as well for a different spin on your brunch table.
Trust me, these milk bread donuts will not disappoint. Cheers, y'all!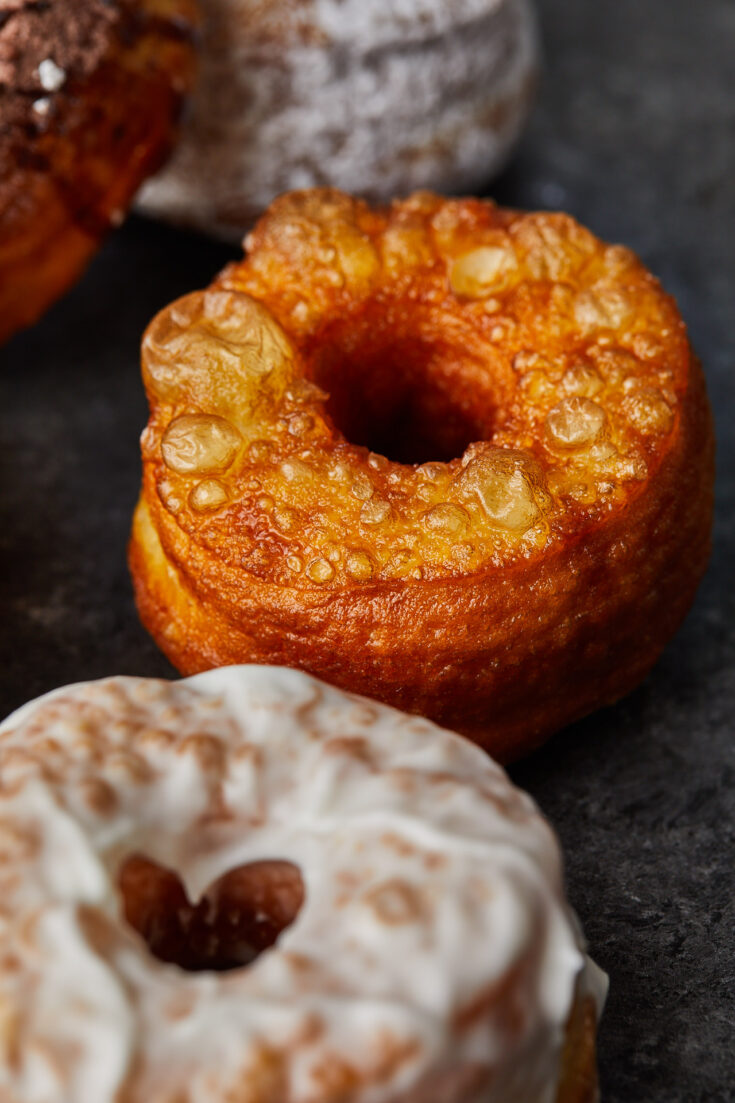 Yield:

12
Milk Bread Donuts
Total Time:
2 hours
40 minutes
Milk bread donuts are the ultimate in pillow-like, soft as a cloud, creamy sweet or savory donuts. Made with tangzhong, a simple flour and milk roux whipped into the doughnut base.
Ingredients
1/3 cup bread flour
1/3 cup milk
2 cups bread flour
2 tablespoons granulated sugar
1/2 teaspoon salt
2 1/4 teaspoons active dry yeast
2 tablespoons unsalted butter, at room temperature
2 eggs
Vegetable oil, for frying
Instructions
In a small saucepan, mix together the 1/3 cup bread flour and 1/3 cup milk to make the tangzhong.
Cook the mixture over low heat, stirring constantly, until it thickens and forms a paste. Remove from heat and let it cool.
In a large mixing bowl, combine the remaining 2 cups of bread flour, sugar, and salt.
Add the cooled tangzhong, yeast, butter, and eggs to the dry ingredients.
Mix until the dough comes together.
Knead the dough for about 10 minutes, or until it becomes smooth and elastic.
Place the dough in a greased bowl, cover it with a damp cloth and let it rise in a warm place for about 1 hour, or until it has doubled in size.
Roll out the dough to about 1/4 inch thickness, and use a doughnut cutter or a round cookie cutter to cut out circles of dough.
Place the cut donuts on a lightly floured surface and let them rise for an additional 30-45 minutes.
Heat vegetable oil in a deep fryer or a large pot to 350 degrees F (175 degrees C).
Gently place the doughnuts into the hot oil, a few at a time, and fry for about 2-3 minutes on each side, or until they are golden brown. Drain on paper towels before serving.
Top with any desired glaze or fill prior to enjoying.Find more recipes on SouthernFatty.com! Tag us with @southernfatty on social with your creations.
Recommended Products
As an Amazon Associate and member of other affiliate programs, I earn from qualifying purchases.
Nutrition Information:
Yield:
8
Serving Size:
1
Amount Per Serving:
Calories:

223
Total Fat:

7g
Saturated Fat:

3g
Trans Fat:

0g
Unsaturated Fat:

4g
Cholesterol:

55mg
Sodium:

156mg
Carbohydrates:

33g
Fiber:

1g
Sugar:

4g
Protein:

7g