Creamy caramel swirled into a rich white hot chocolate. Incredibly simple recipe that is perfect for a chilly night in.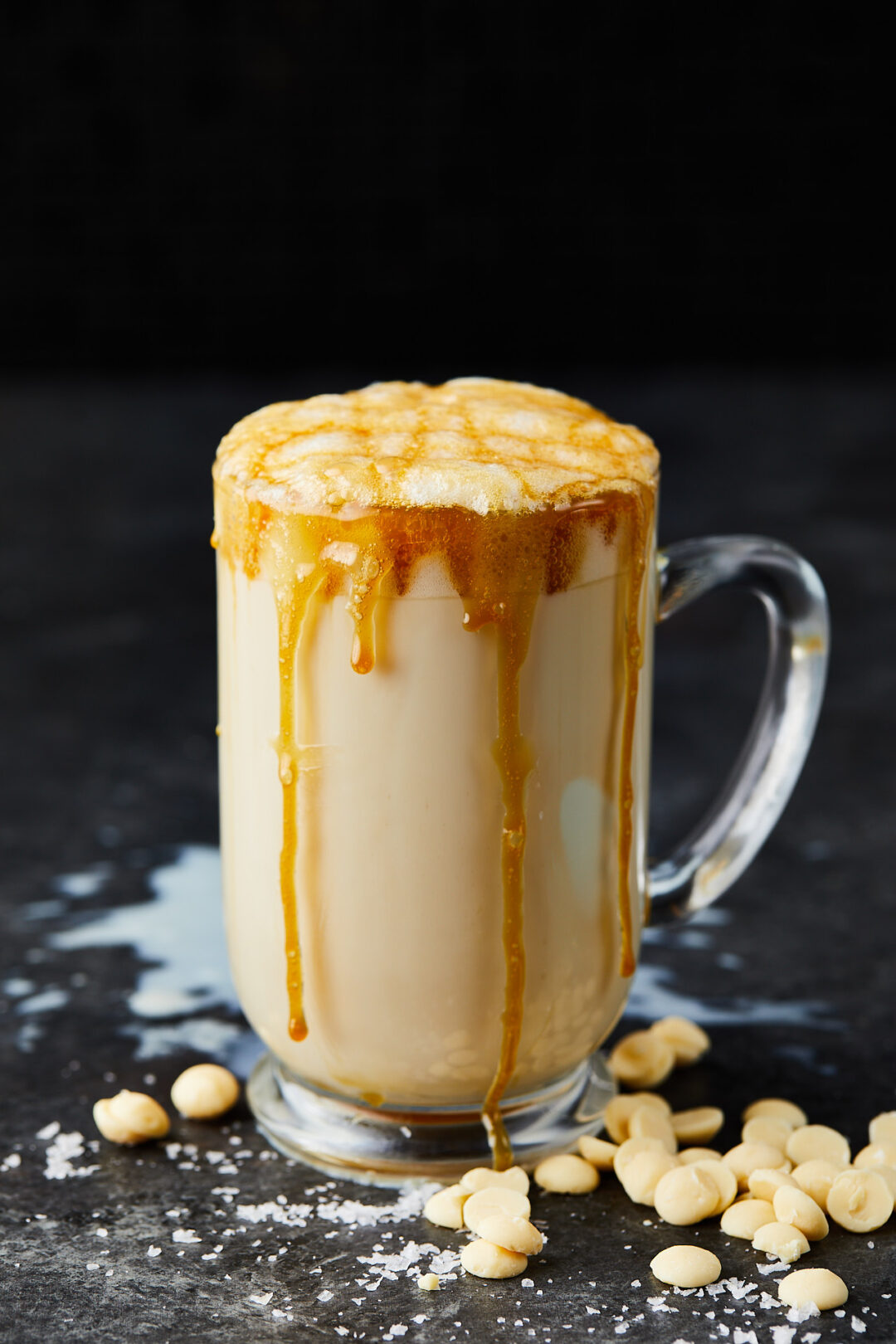 It's getting chilly out there! Are you in need of a warm and comforting treat to take the edge off the cold weather? Look no further than white hot chocolate with caramel. This deliciously sweet and creamy drink made with real milk is the perfect antidote to a chilly day.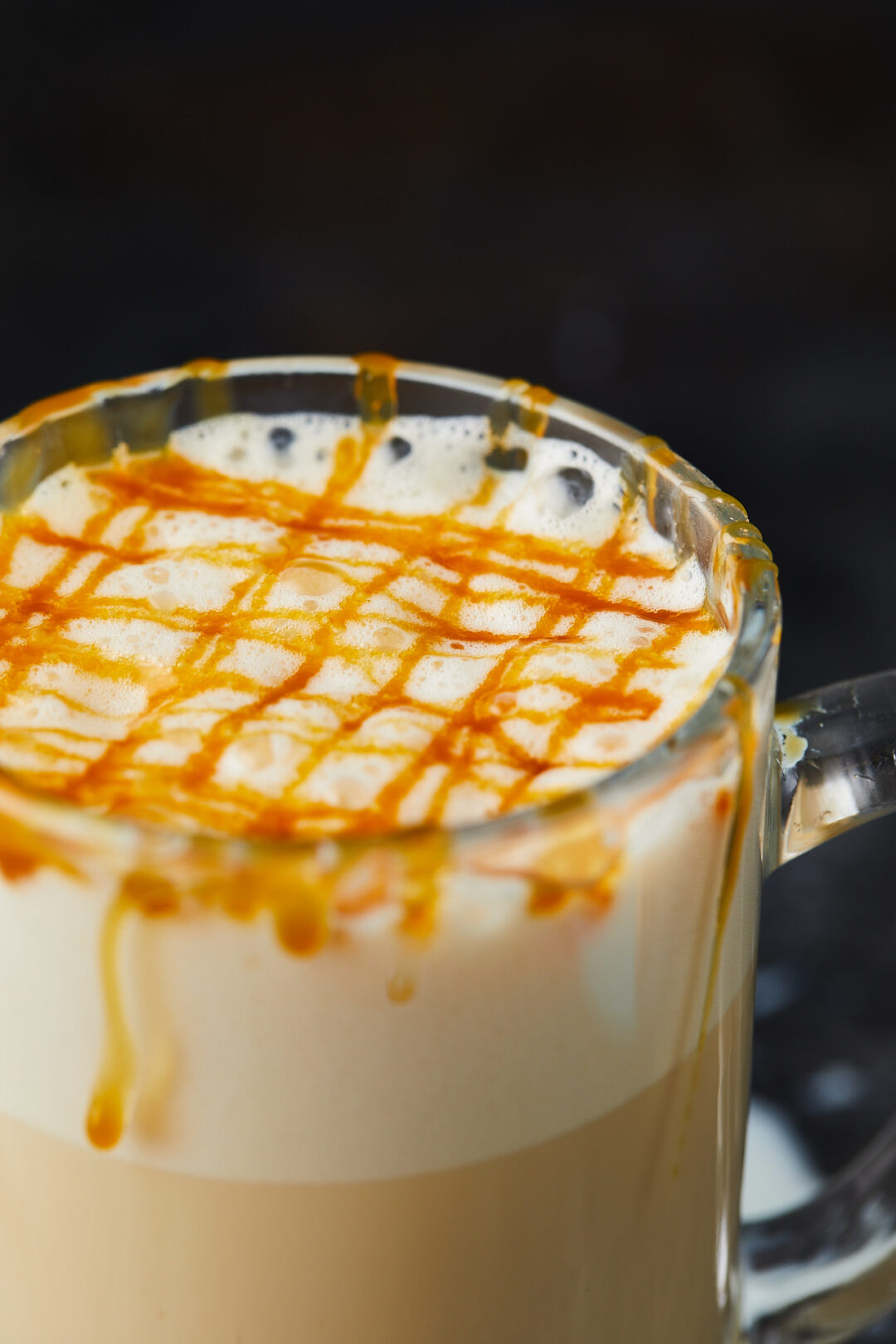 White Chocolate, y'all. The best!
First, let's talk about white hot chocolate. It's made with white chocolate instead of the traditional milk or dark chocolate, giving it a sweeter, creamier taste that's a real treat for your taste buds. And don't worry about the milk, using real milk will make it even richer and creamier. White chocolate itself is a more modern creation. It was first developed in Switzerland in the 1930s and its popularity grew in the decades that followed.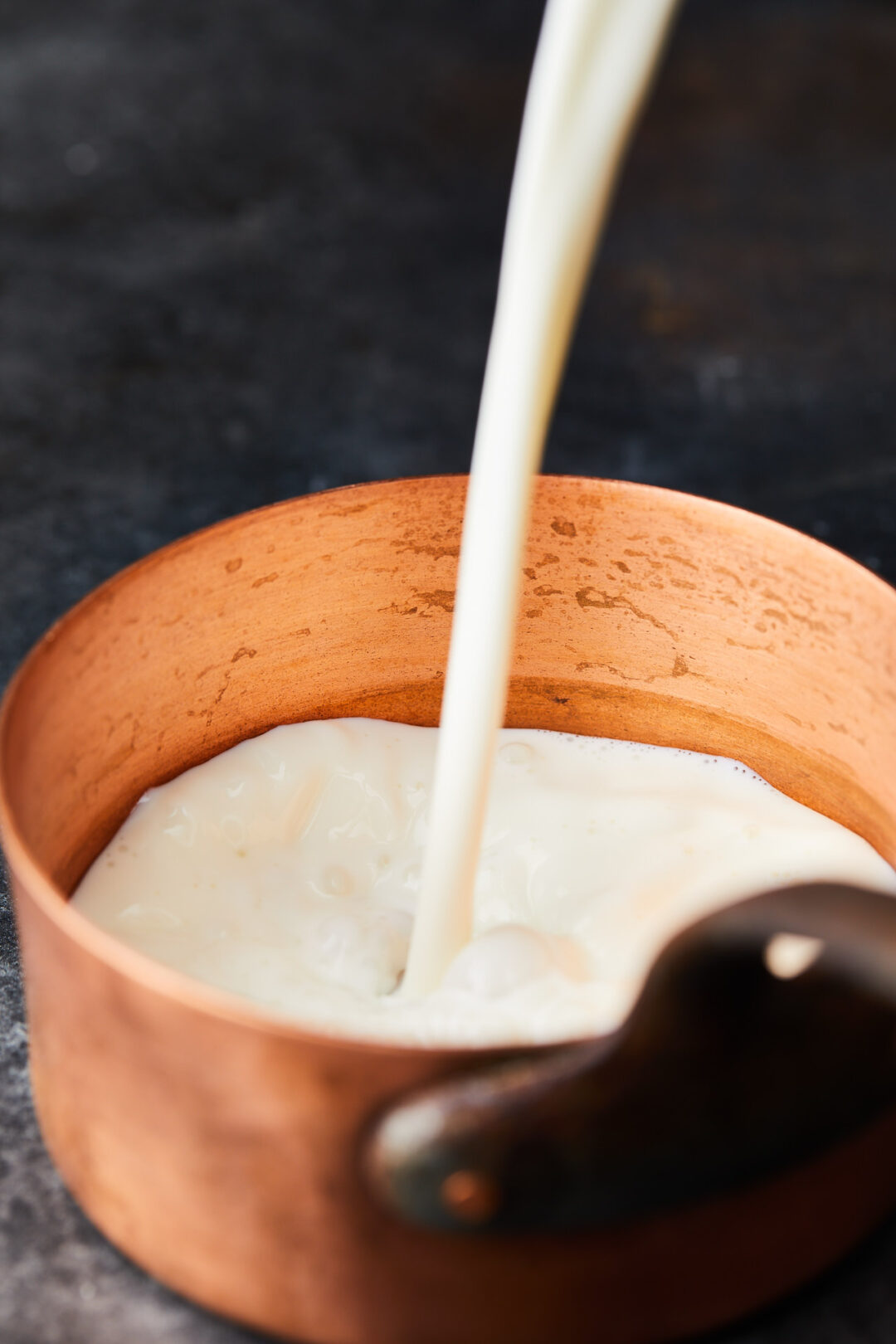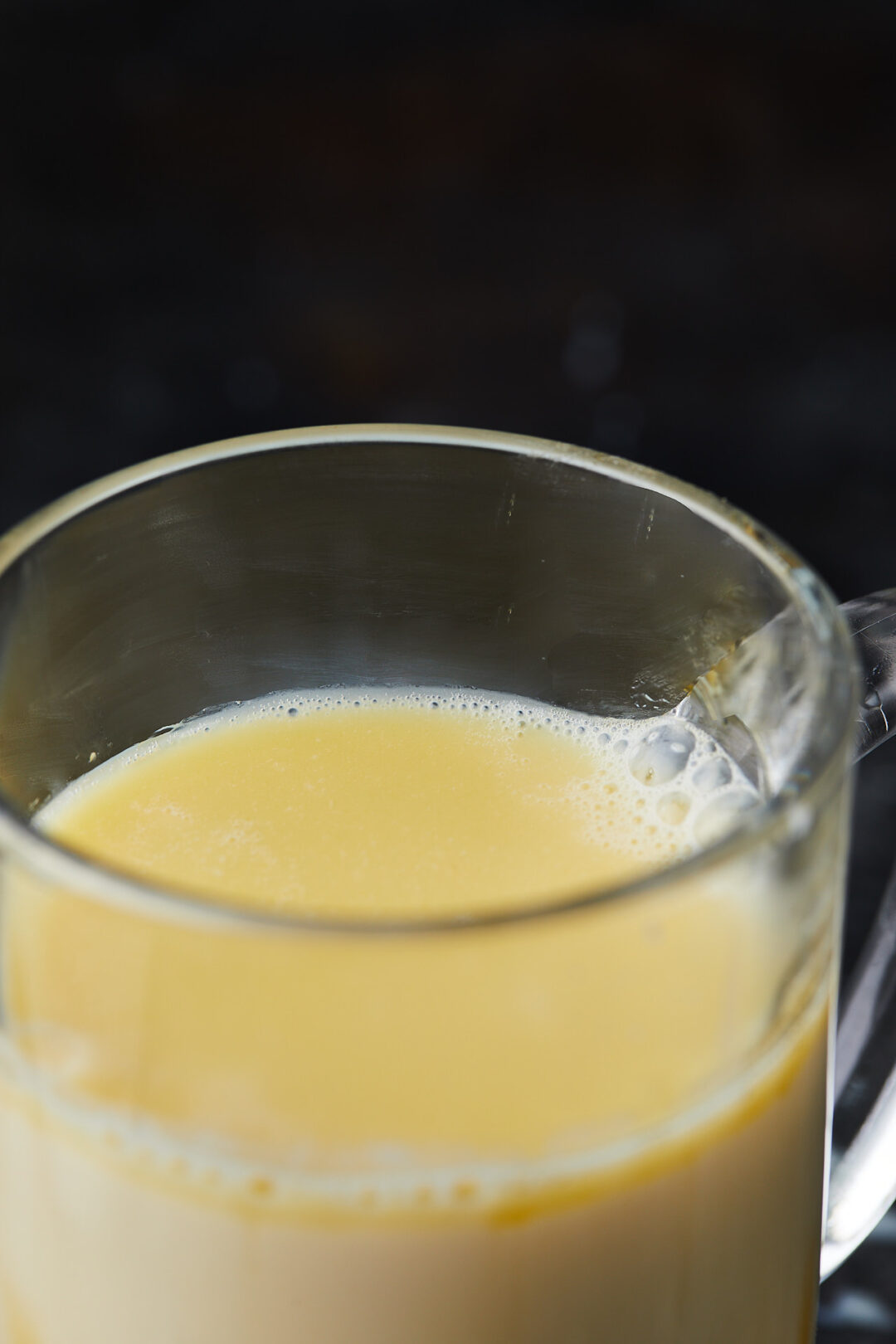 Using real milk in hot chocolate can make a big difference in the taste and texture of the final product. Great milk will provide a creamier and smoother texture than using water that many quick mixes call for. The natural fat content in milk also helps to create a more indulgent and rich drink.
Another advantage of using real milk is that it is a natural source of calcium, which is essential for healthy bones and teeth. Also, it contains vitamins and minerals like Vitamin D and B12, that help to boost the immune system and maintain a healthy metabolism. The natural sweetness and creamy texture is one that can't be matched. When you want an indulgent treat, the dairy OG is the way to go.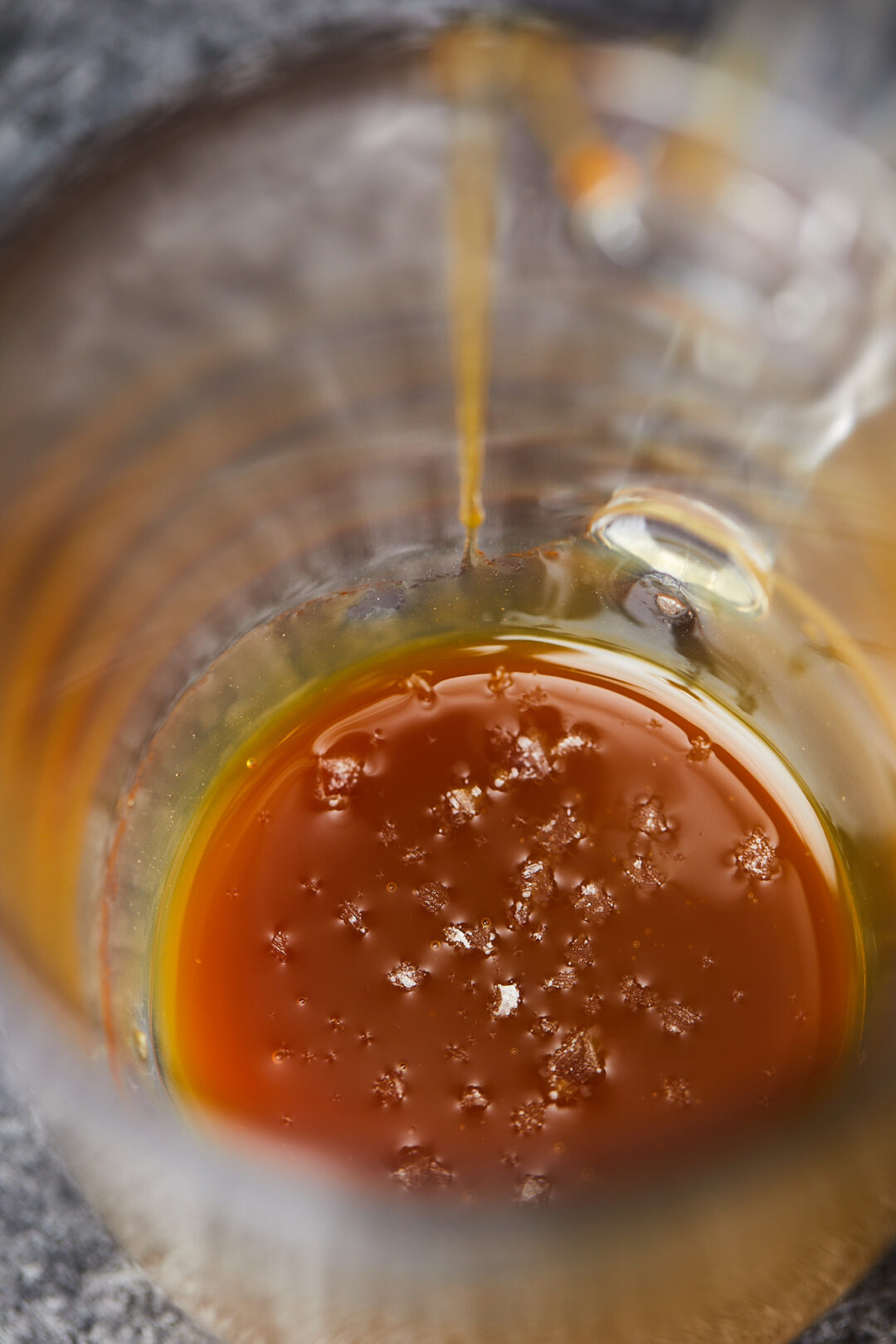 Now, let's add in the caramel. A drizzle of that golden, gooey goodness takes this drink to new heights of deliciousness. It's like adding frosting to a cake, but better. Because, let's face it, who doesn't love a little bit of extra sweetness in their life?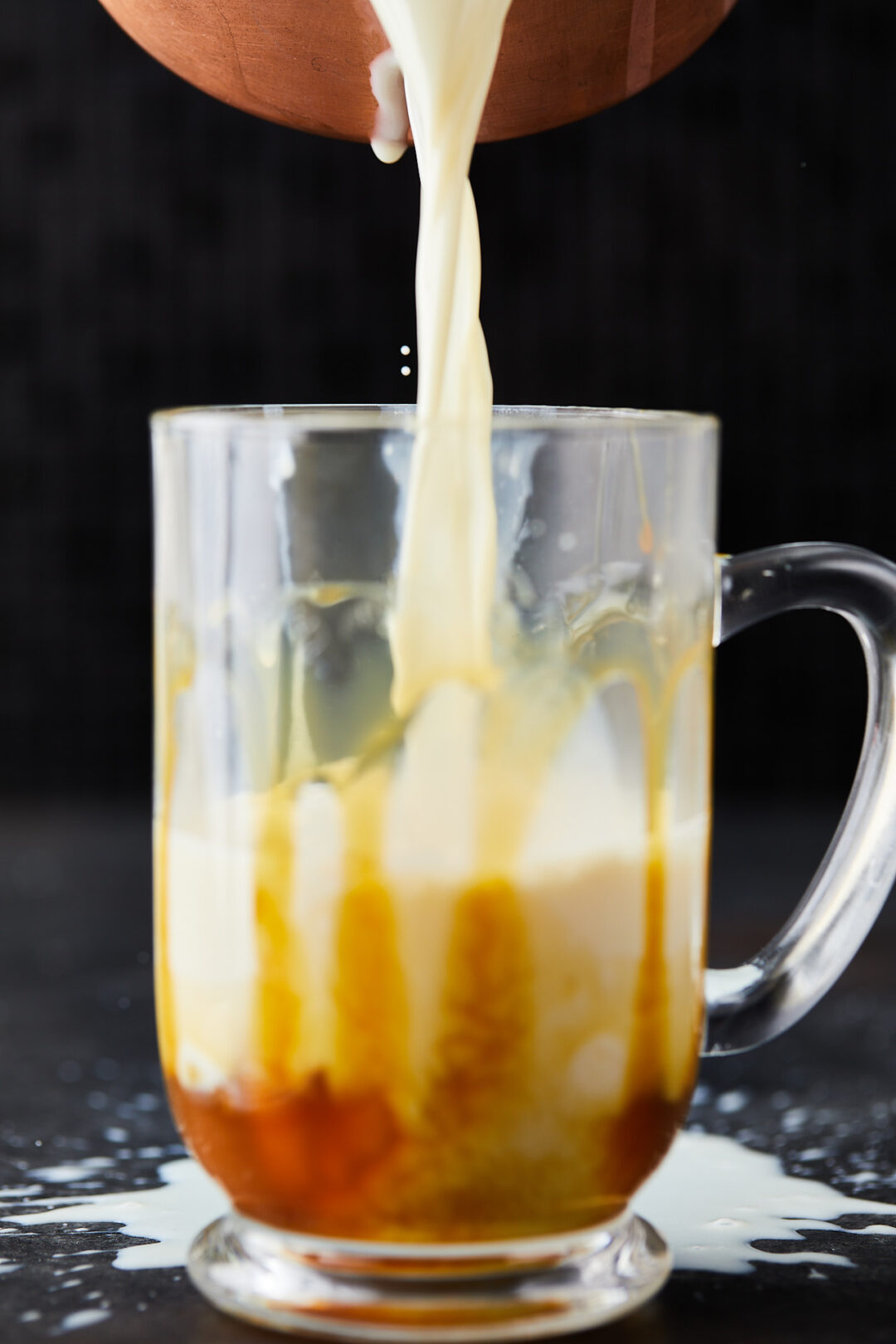 Make it your own.
This treat is as versatile as it can be, you can always add more ingredients to give it a personal touch, like nuts, whipped cream, and syrups. It's like a hot chocolate buffet, but in your cup. I like to add a splash of chai syrup to mine.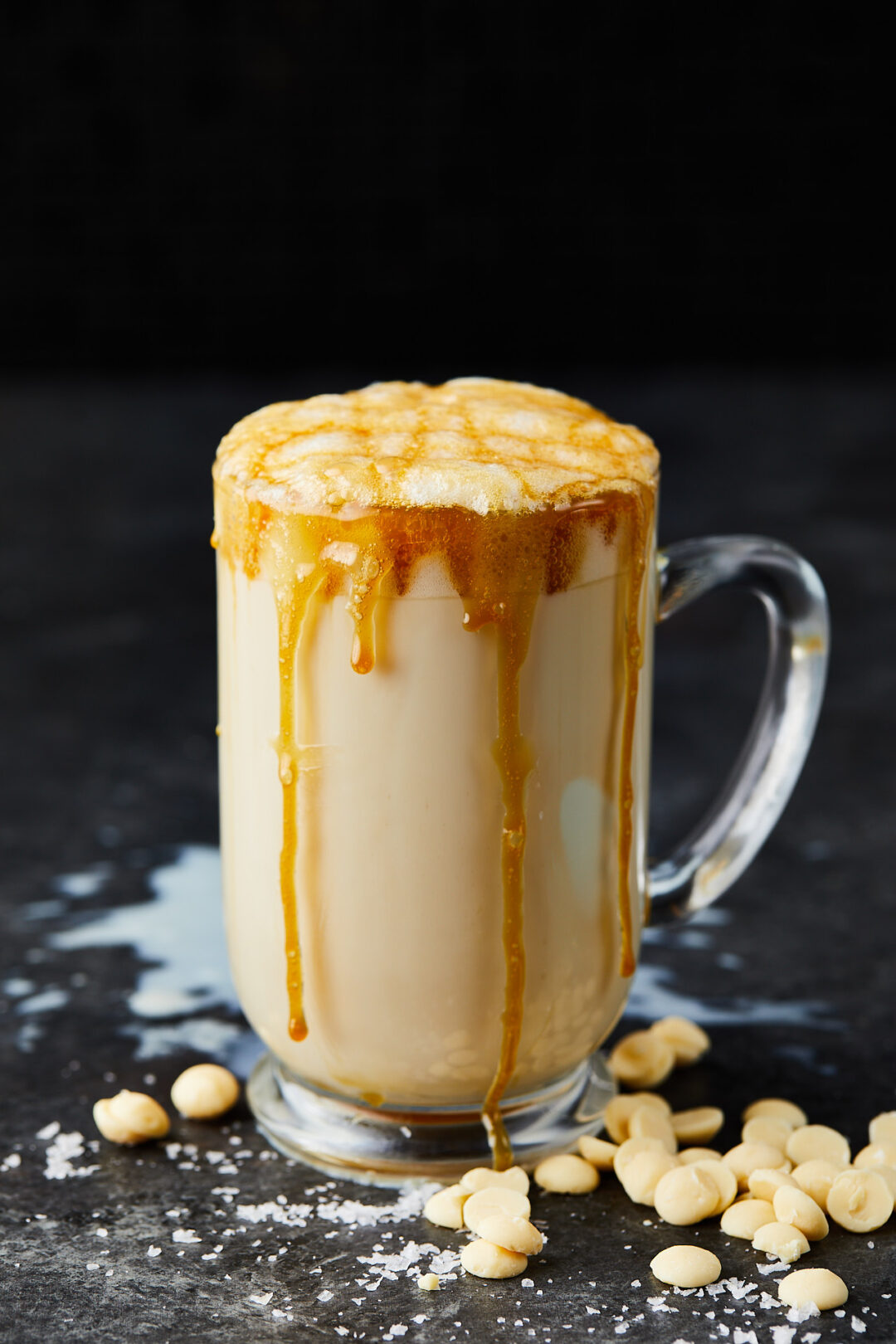 So next time you're feeling chilly and in need of something warm and comforting, give this white hot chocolate with caramel a try. It's sure to be a recipe for success, a surefire way to melt your heart and warm your soul. It's like a hug in a mug, but sweeter. — Grab a cozy blanket and enjoy this sweet treat, it's the perfect pick-me-up on a cold winter day.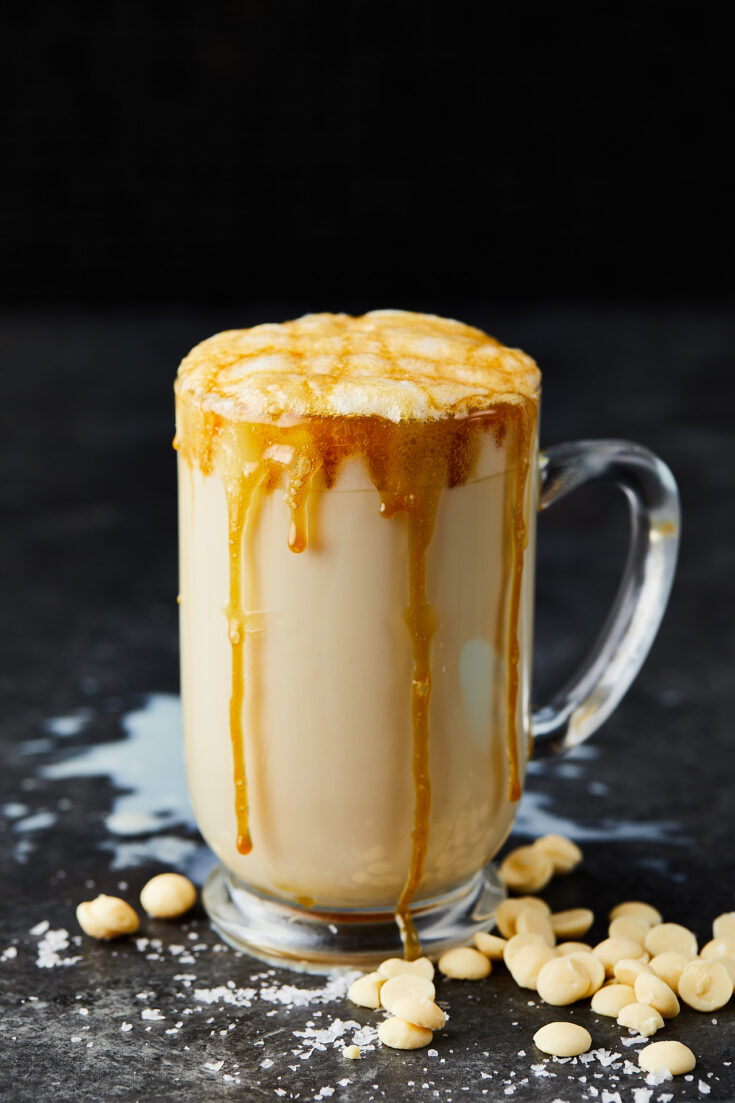 Caramel White Hot Chocolate
Ingredients
2 cups whole milk
1/2 cup white chocolate, good quality
3 tablespoons caramel sauce
1/4 teaspoon salt
Instructions
In a saucepan over medium-low heat, add milk.
Heat, stirring continously until steaming but not boiling.
Remove from heat and add chocolate. Cover and rest for 2-3 minutes.
Stir until all chocolate is blended into the milk.
Place 1-2 tablespoons of caramel sauce in mug with a small pinch of salt.
Pour hot white chocolate milk over caramel.
Optionally, use a milk frother to create an airy smooth froth.
Enjoy! Find more recipes on SouthernFatty.com. Tag @southernfatty with your creations.
Recommended Products
As an Amazon Associate and member of other affiliate programs, I earn from qualifying purchases.
Nutrition Information:
Yield:
2
Serving Size:
1
Amount Per Serving:
Calories:

444
Total Fat:

22g
Saturated Fat:

13g
Trans Fat:

0g
Unsaturated Fat:

7g
Cholesterol:

33mg
Sodium:

512mg
Carbohydrates:

54g
Fiber:

0g
Sugar:

55g
Protein:

11g