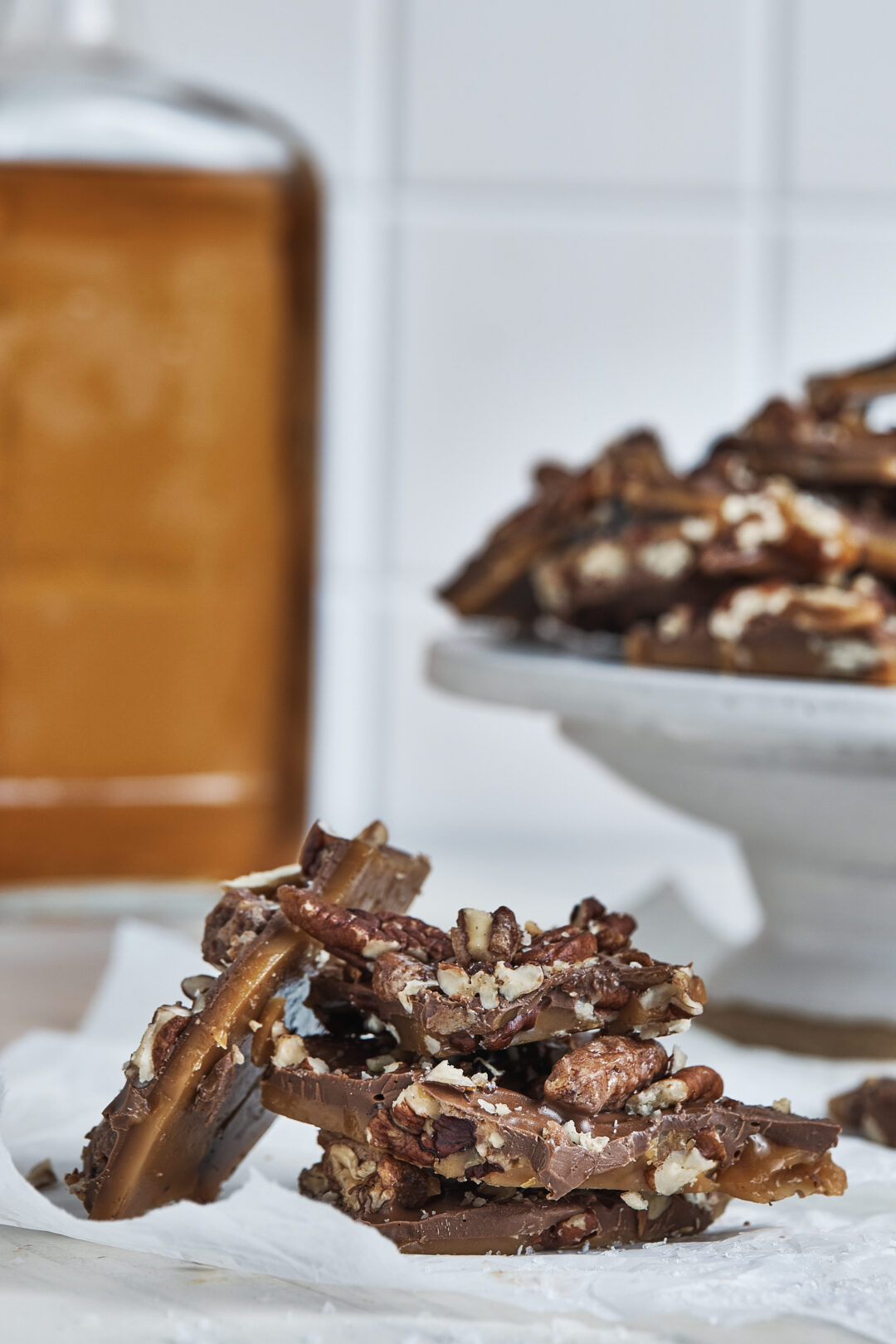 You want me to whip up a scrumptious and nutty article, butter believe it! Hold on tight, because we're diving into the world of Bourbon Butter Toffee with Chocolate and Pecans – a heavenly treat that will make your taste buds sing. You don't need a special occasion to indulge in this sweet sensation; it's perfect for any day of the week.
A Playful Twist on a Classic Favorite
This playful twist on a classic favorite is sure to make your mouth water, and I'm not just buttering you up! While toffee is already a beloved dessert, adding a splash of bourbon, a drizzle of chocolate, and a handful of pecans takes this traditional delight up a notch. Trust us, this scrumptious combo will have you feeling like a nut from the very first bite!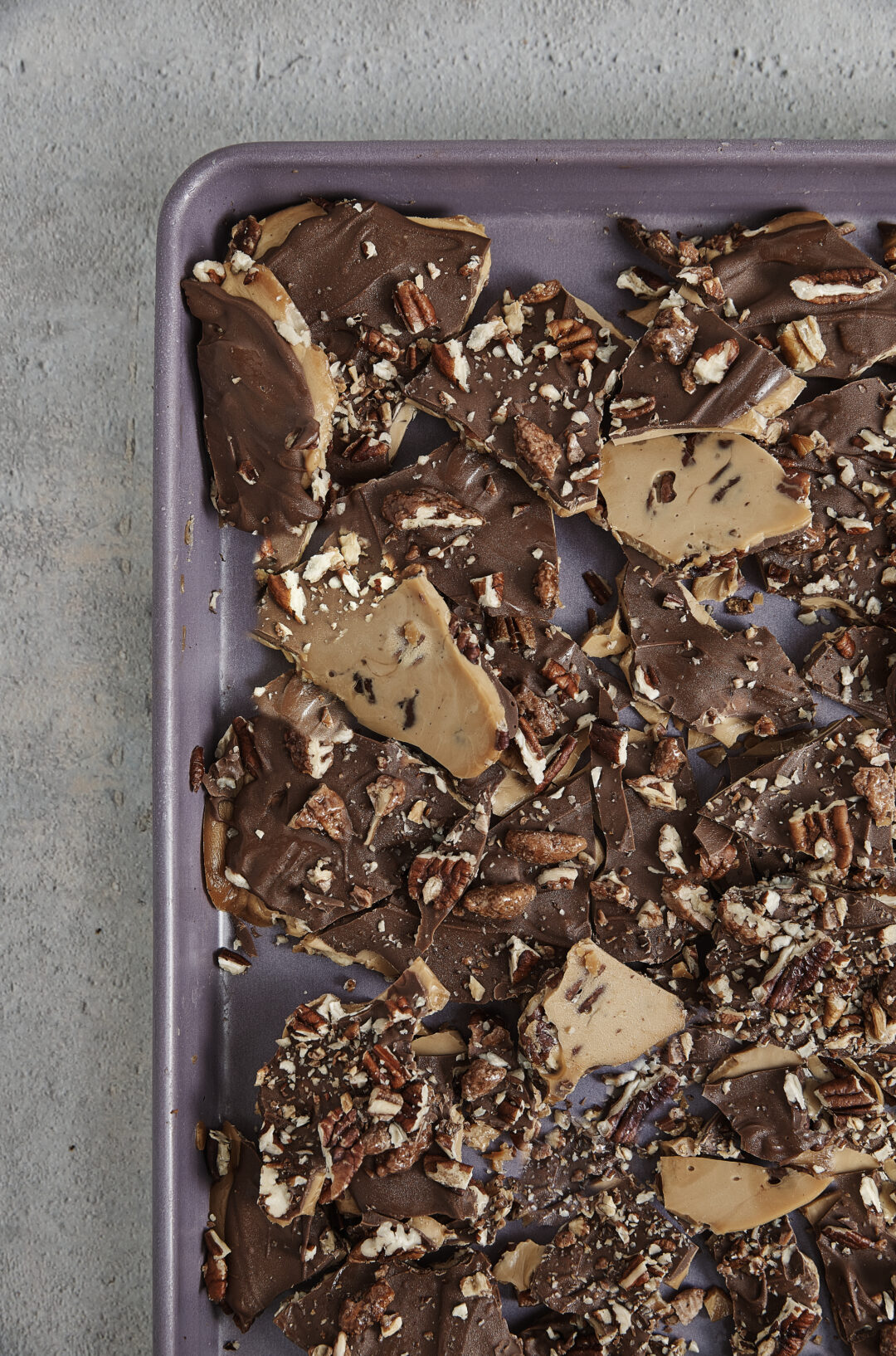 Bourbon: The Boozy Showstopper
It's no secret that bourbon and butter toffee go together like peas and carrots. The smooth, bold notes of this quintessential American spirit create an extra layer of depth and character, elevating the toffee experience to new heights.
It's a delicate balancing act that leaves a lasting impression on your palate. The distinct bourbon flavor adds a rich and robust flair to the toffee, making it a truly intoxicating treat.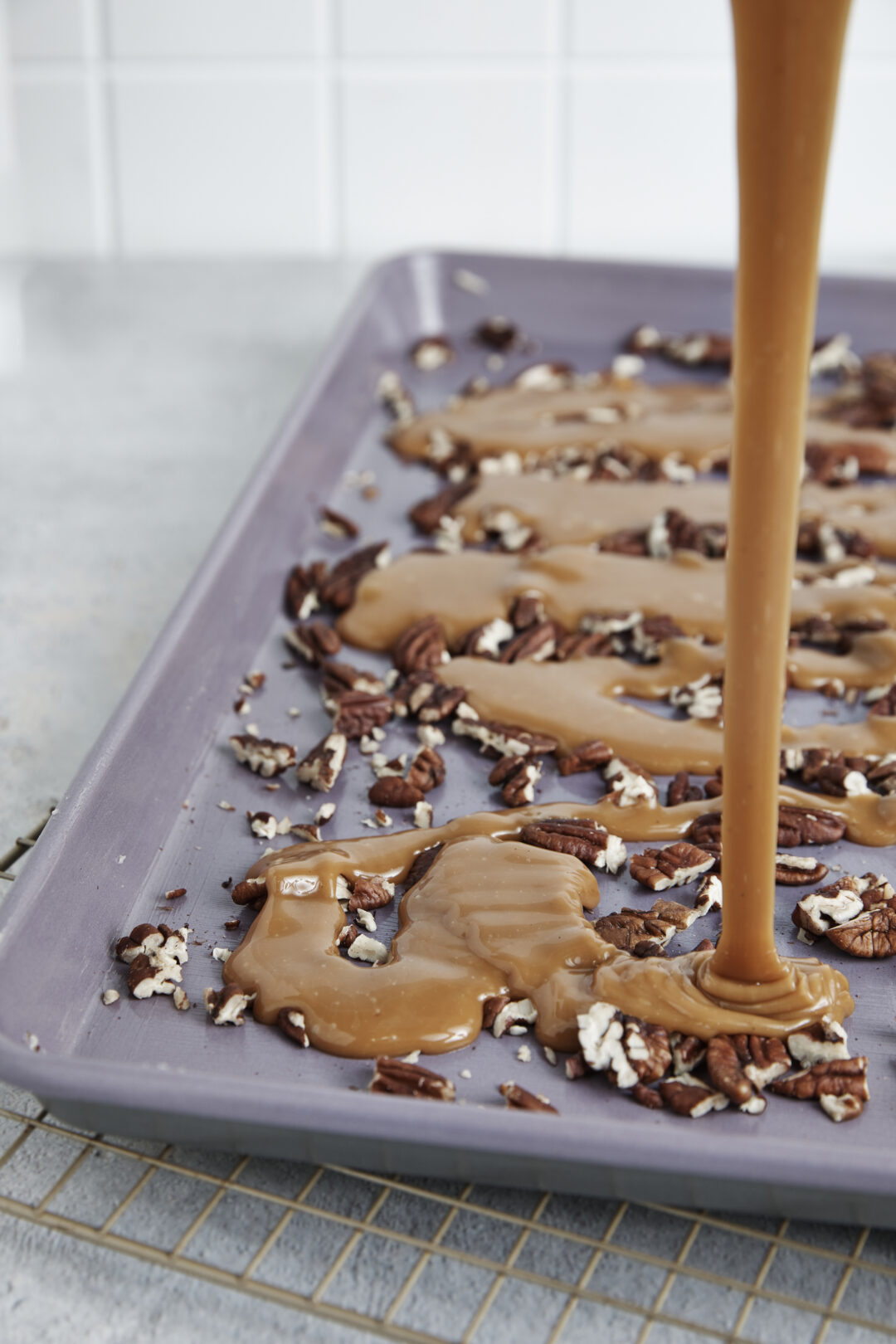 Chocolate: The Sweet Sidekick
Pairing velvety chocolate with bourbon-infused toffee brings an element of elegance and richness to the table. Chocolate is the perfect partner in crime, complementing the buttery, boozy toffee and ensuring every mouthful is a decadent experience that's worth every calorie.
The rich chocolate layer not only adds visual appeal but also creates a harmonious flavor profile, making this dessert truly irresistible.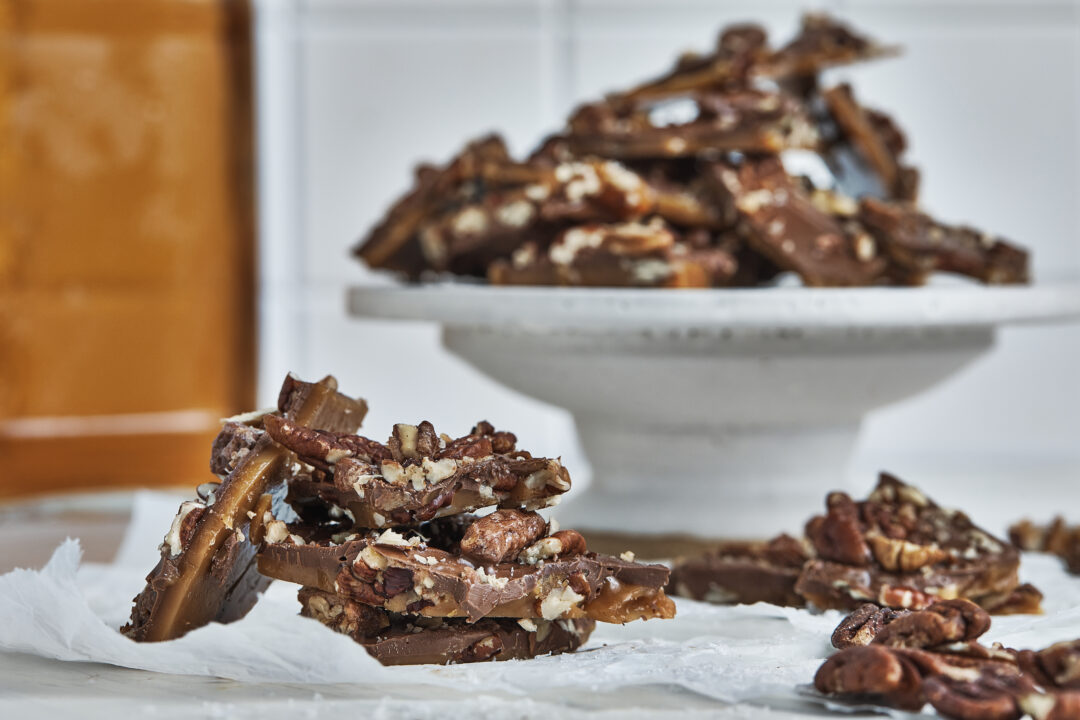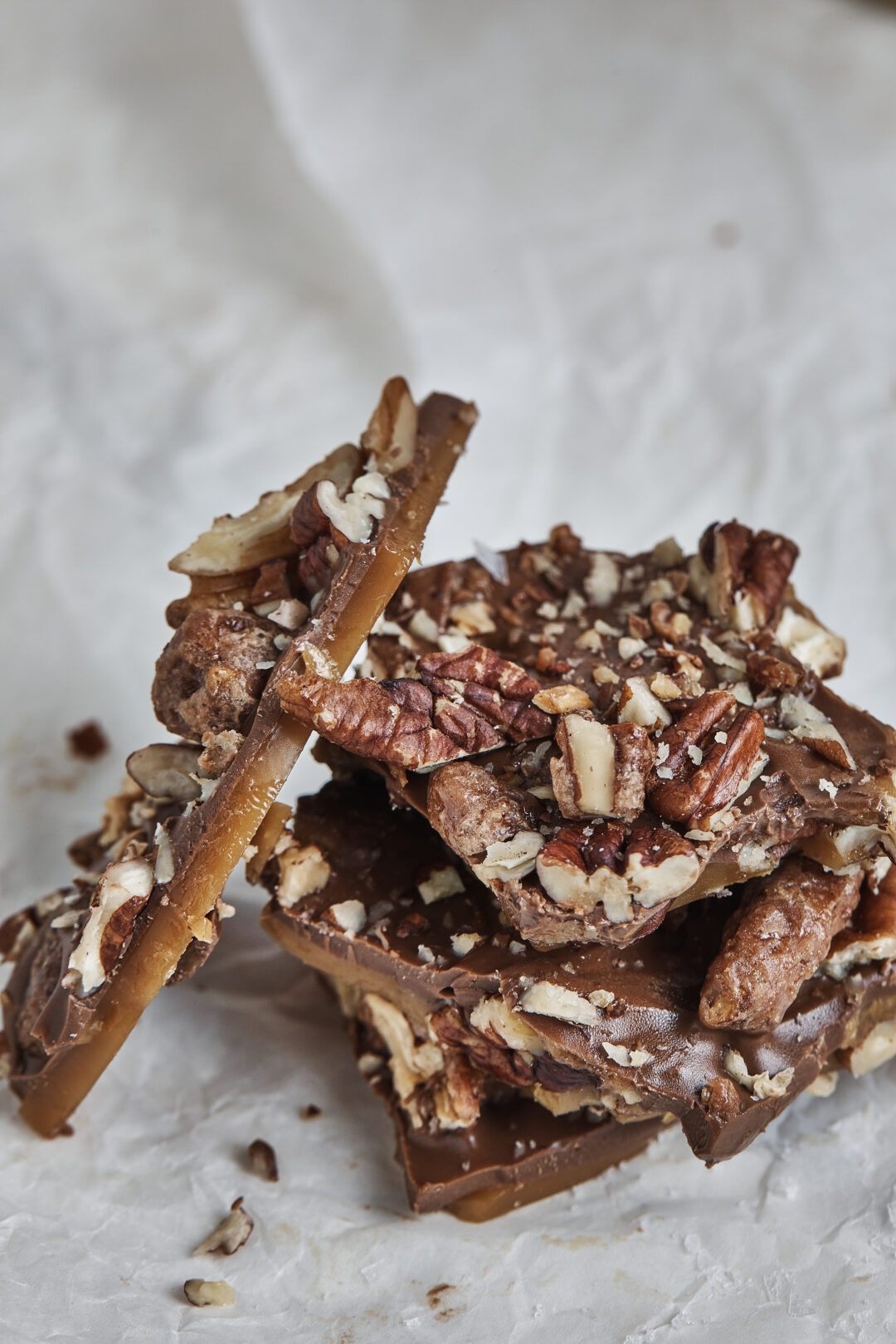 Pecans: The Crunchy Wingman
What could be nuttier than the delightful crunch of pecans? These nutty gems add the perfect finishing touch to Bourbon Butter Toffee, providing a satisfying contrast to the smooth chocolate and sticky toffee. It's a match made in dessert heaven!
The addition of pecans brings a delightful textural element to the dessert, making each bite an adventure of taste and texture. It's nutty, crunchy, and simply delicious!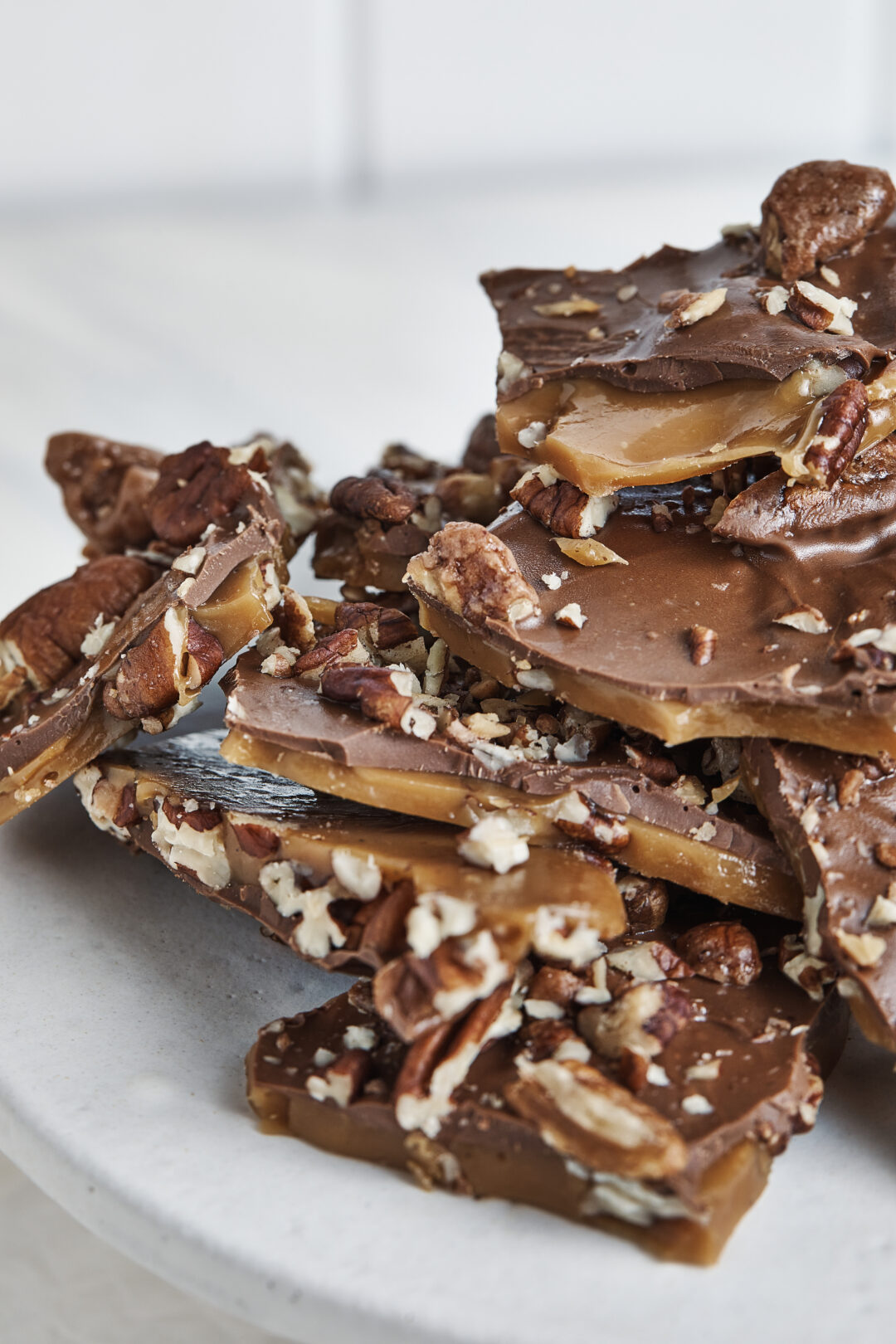 A Treat Worth Sharing
Share this sensational sweet with friends and family or keep it as your secret indulgence. Happy toffee making, y'all!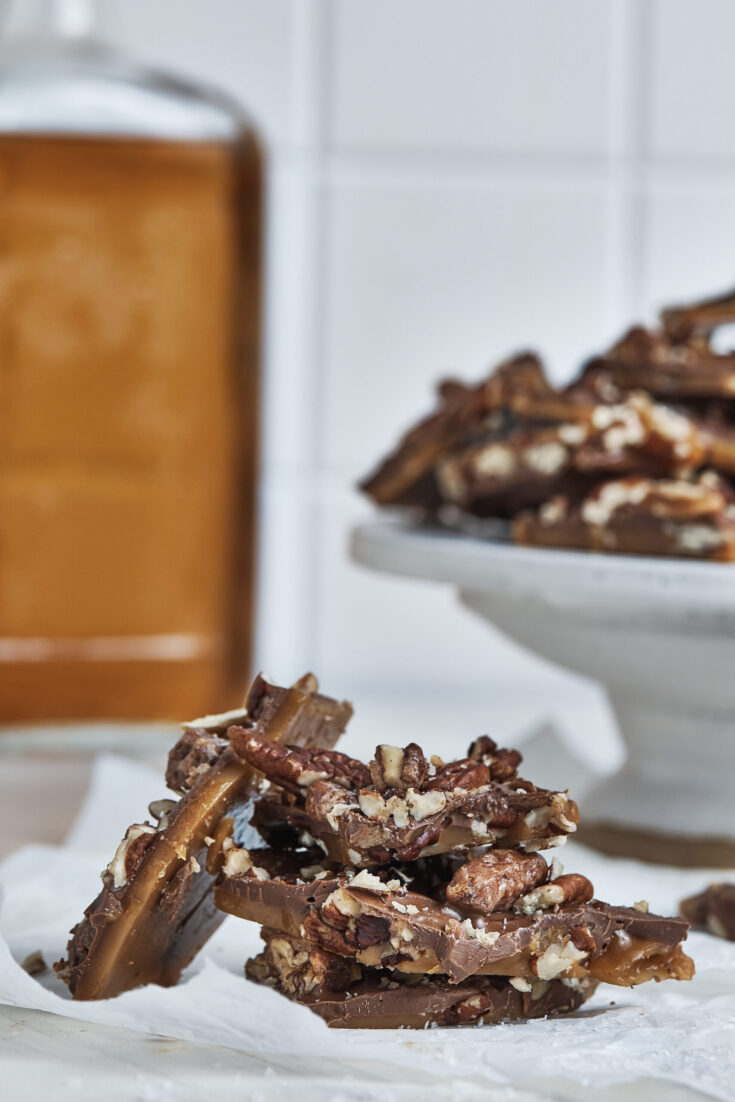 Yield:

12
Bourbon Butter Toffee w/ Chocolate & Pecans
Additional Time:
15 minutes
Bourbon butter toffee with chocolate and pecans. From SouthernFatty.com.
Ingredients
1 cup butter
1 cup granulated sugar
2 tablespoons corn syrup, light
1/4 cup bourbon, divided
1 teaspoon vanilla bean paste or extract
12 oz chocolate (type of choice)
2 cups pecans, chopped
Instructions
Prepare a quarter baking sheet by buttering well.
Arrange pecans on prepared baking sheet and set aside.
Combine butter, sugar, corn syrup and half of the bourbon into a medium saucepan over medium heat.
With a candy thermometer placed, cook to 300 F.
Remove from heat. Add additional half of bourbon and vanilla, stir well.
Pour to prepared pan with pecans and distribute evenly.
Allow to cool and top with melted chocolate.
Chill to set.
Enjoy! Find more recipe on SouthernFatty.com
Recommended Products
As an Amazon Associate and member of other affiliate programs, I earn from qualifying purchases.