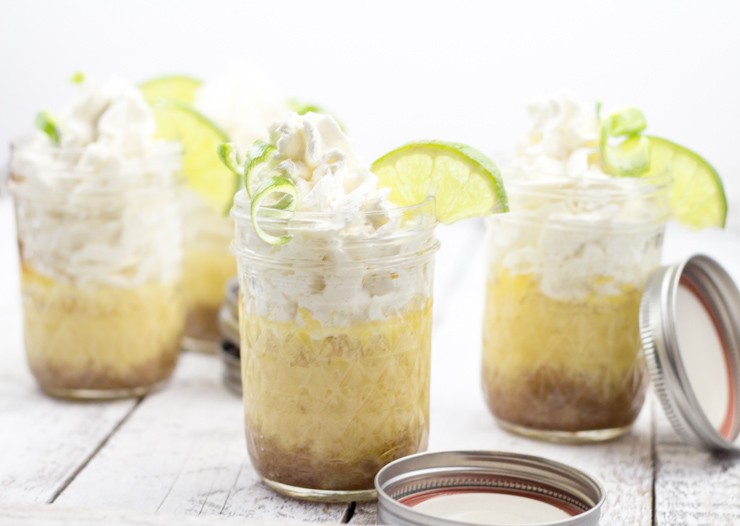 Georgia is known for the perfect peaches and pecans. Tennessee is known for whiskey (and Southern FATTY, of course). Kentucky for its horses & bourbon. Florida… has to be retirees Key Lime Pie.
What's better than your very own pie? Nothing. That's what. —
Individual Key Lime Pies in little jars is where it's at.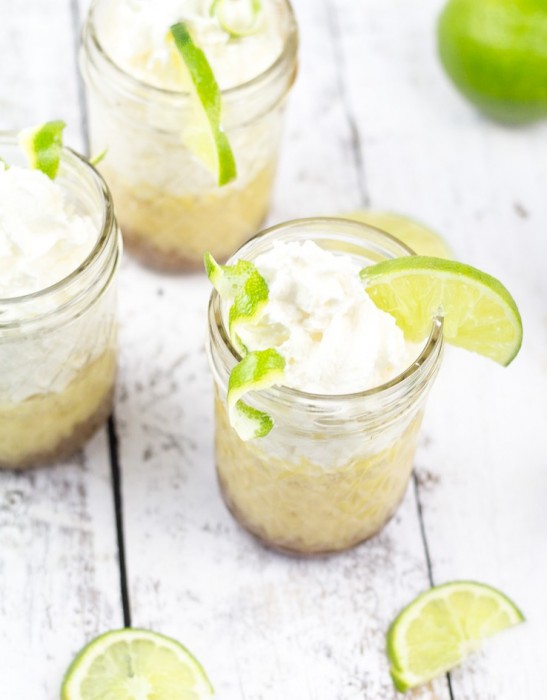 Key lime pie is basically as old as dirt around these parts. This tart treat originated in the 1800's (that's like.. Oregon Trail days or something) when refrigeration wasn't yet is existence. Apparently, the oldest version of this traditional favorite wasn't even baked like it frequently is today. Usually it's the other way around, right? The pie baked back in the day and replaced by something more simple now. Lazy kids these days, ya know? Legend has it that it was made with a canned (again… not kept cold) milk that reacted with the acid in the lime juice to cause the yolks to dance around and bond together to solidify. Who knew?! <science>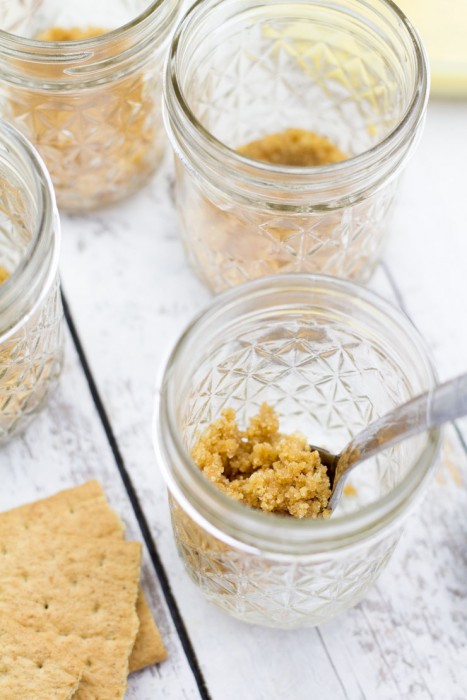 Personally, I enjoy a classic butter pastry crust for pies more than a graham cracker one. With that said, I think most Southerners would just laugh at you and give you that classic smile and nod while slowly throwing your pastry-crust key lime pie behind their backs to the dogs (which may not eat it either). That's all for good reason. Key lime pie just screams for graham cracker and butter. It. Just. Works. Plus, who would complain at making that crust with a simple butter, graham and a pinch of sugar (vanilla sugar would be good..) recipe as opposed to the more labor-intensive butter-speckled French pastry crust. Ain't nobody got time for that.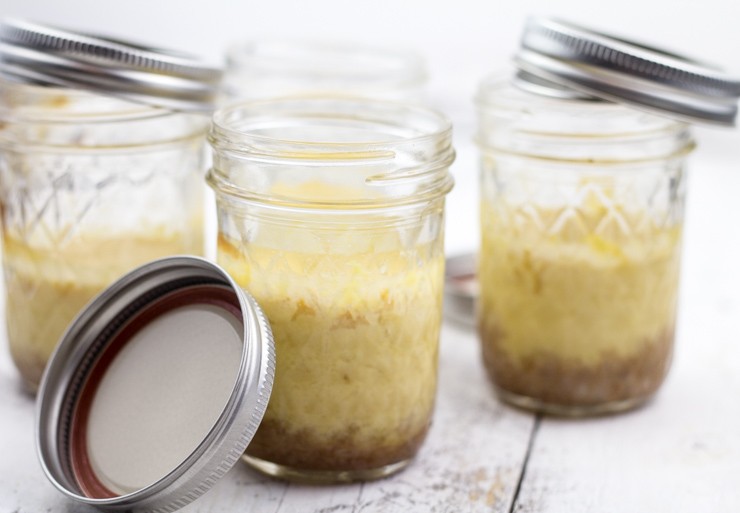 Back to the old school non-baked part… I have to say that the traditional condensed milk and some lime juice mixed together key lime pie is just fine. I went with a baked curd-base for this recipe to have something a bit more tame. Those yolks give an amazing smoothness and unparalleled richness to this already tarts and sweet pie. Really plays a major role in the delicate balancing of these strong flavor players in my opinion.
Check out our Key Lime Meringue Tart recipe for the traditional condensed milk version.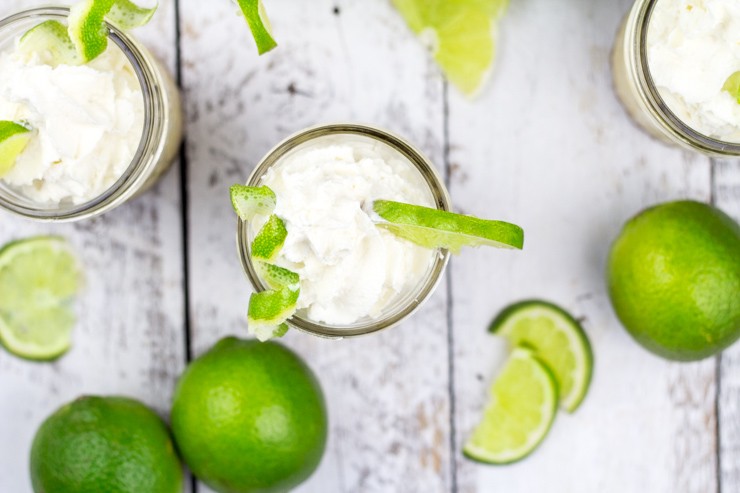 A jar? Why a jar?! 1) 'Cause they are cute! I mean… a jam jar pie? Duh.  2) Listen, y'all. Everyone knows that while sharing is great and all, people really just wants their own pie. Save the sharing to your crayons and compliments. Leave the selfishness to the dessert; where it should be.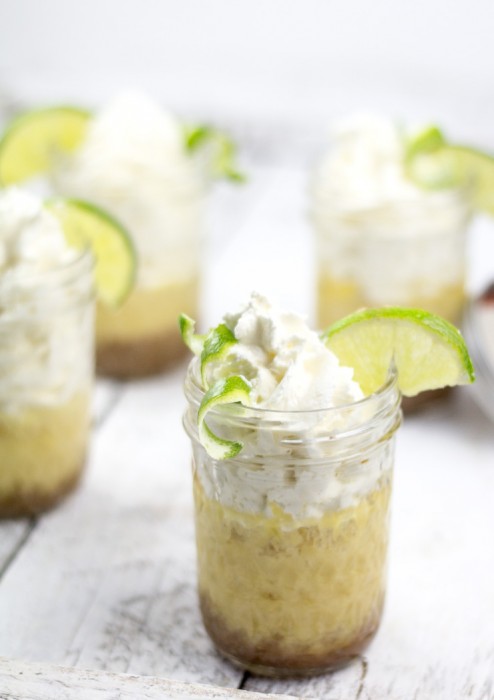 Now… Just to get this out of the way. YES. You can use a regular old peasant-people fat limes. I'm gonna say it… You can even use the key lime juice in a bottle if that's what you have to work with. Think about it. Bottled or no pie? Haters gonna hate, hate, hate, hate, haaate. Key limes may be a bit more tart, but really. Who is going to complain about PIE?!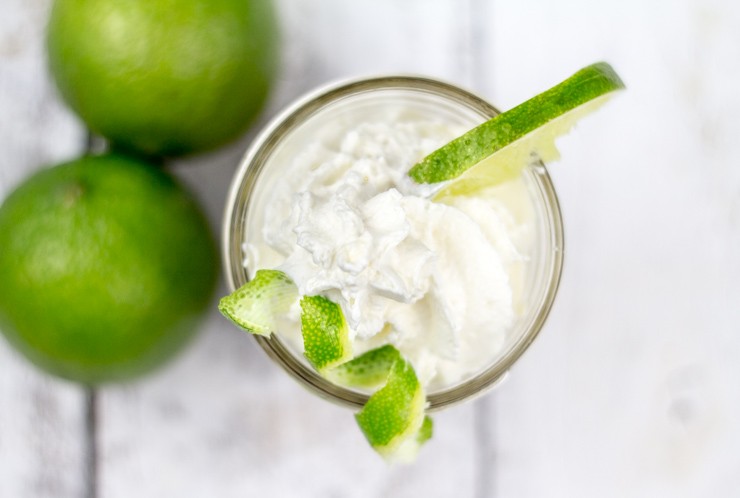 I'm a huge fan of individual, complete portions for desserts. You can make tons of these ahead of time (days, even) and just pop them out of the fridge (since we do have those now) and have at it. One for you, another for you, maybe even one for a friend (if you must). A bit of whipped cream and they are ready to eat.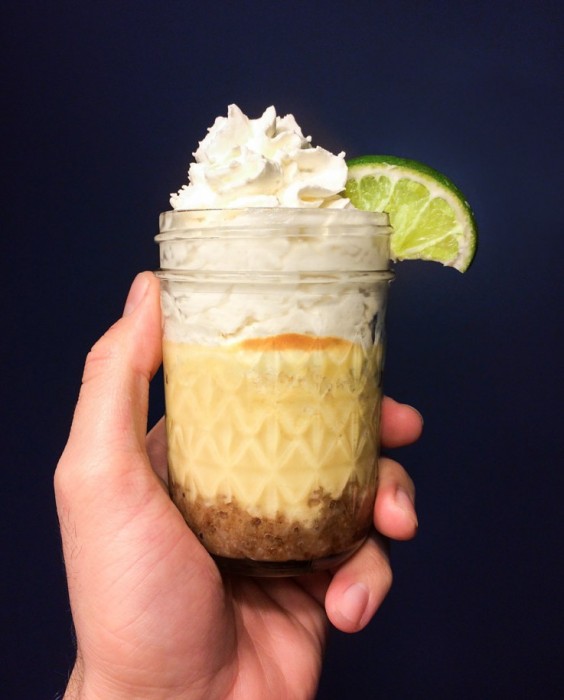 If you are anything like myself, you'll probably just skip the idea of dinner and pull one of these out. –Enjoy!
Jam Jar Key Lime Pies
Homemade Southern Key Lime Pie -- Individual servings in jam jars. Perfect for parties (of one or many!). -- from SouthernFATTY.com
Ingredients
Crust
Lime Curd Filling
Whipped Cream
Finishing
Instructions
Mix graham crackers, sugar and melted butter to for crust mixture.
Divide among 4 jars in base, lightly. Press slightly to stick it together, but not too hard or it will be tough to get out after cooked.
Set jars aside while making filling.
In double-boiler, heat water to strong simmer. (Or a pan with a non-reactive bowl on top)
In top level (or larger bowl), mix together whole eggs, egg yolks, sugar, milk, lime juice, salt well.
Place on top of simmer and cook for 3-4 minutes, whisking often.
Slowly add the tablespoons of softened butter one at a time, whisking each well to incorporate.
Continue to cook, stirring constantly. A silicone spatula helps scrap the bowl bottom while mixing.
Mix in lime zest after last of the butter.
Cook for about 10 minutes, until the curd is thick enough to hold a scraped line through.
Let cool to room temp. I usually strain the mixture to prevent lumps.
When cool, divide filling between the 4 jars on top of the crusts already divided.
Heat oven to 350 F.
Cook until firm, about 30 minutes. It should jiggle but be firm around edges.
Remove and cool completely. Refrigerate closed jars until ready to serve.
Mix whipped cream ingredients and whip until stiff in mixer with whisk.
Top pies in jars and serve with lime wedge.
Enjoy! More on SouthernFATTY.com
Notes
2014 - SouthernFATTY.com
What's your verdict on these individual desserts? Comment below!