Jalapeno Peach Tequila Popsicles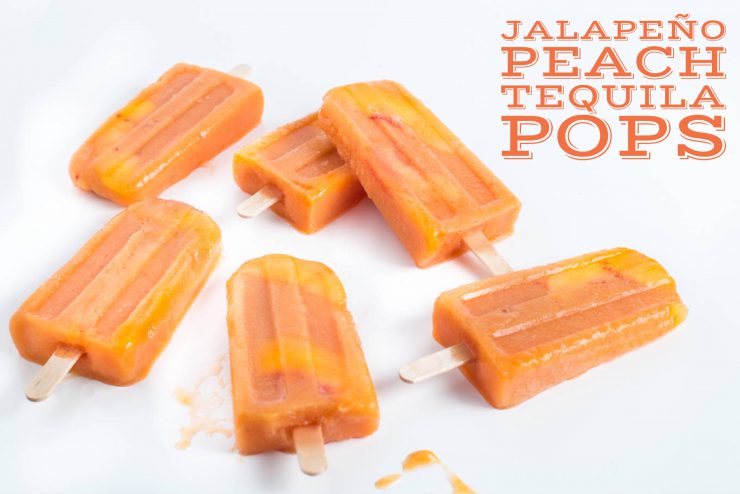 Author:
Phillip Fryman | SouthernFATTY.com
1 cup sugar
1 cup water
2 jalapeños, seeded and roughly chopped
12 ounces peaches, pitted and peels removed
4 ounces jalapeno simple syrup
¼ cup tequila
3 tablespoons water
squeeze lime juice
To make the syrup, bring sugar and water to a boil. Add jalapenos.
Boil for 2-3 minutes. Reduce to low heat and allow to simmer for 5 minutes.
Remove from heat and allow to cool, leaving jalapeno pieces in mixture until fully cooled.
Strain and keep chilled in a bottle to use.
Combine peaches, jalapeno syrup, water, lime juice and tequila in a blender.
Blend until smooth.
Pour into popsicle molds (I used these), add sticks, freeze for several hours, preferably overnight.
Enjoy immediately from the freezer in the company of friends and family!
Find more recipes on SouthernFATTY.com.
Recipe by
Southern FATTY
at https://www.southernfatty.com/jalapeno-peach-tequila-popsicles/