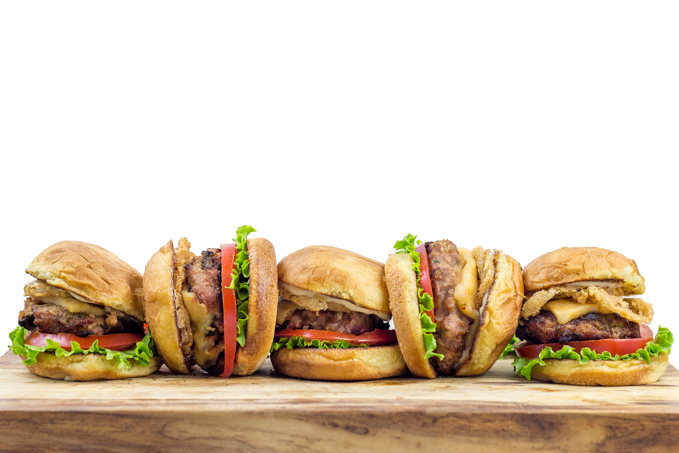 The end of summer means two things around here in the South– 1) Finally a bit of relief from that ridiculous heat, & 2) Football.
People around here are dedicated to their team. Growing up in Kentucky, the first thing you would be asked when meeting someone was, "Louisville or Kentucky?". Kentucky was (is.) always the right answer, just in case you wondered.
Luckily, no matter what your feelings about sports in the upcoming fall season, you are certain to win every time you step into someone's home for a game. That's because grilling is the name of the sports-lovers game.
My touchdown (that's what happens in football, right?) on the grill for a gathering are these Grilled Poblano Turkey Sliders with a garlic aioli.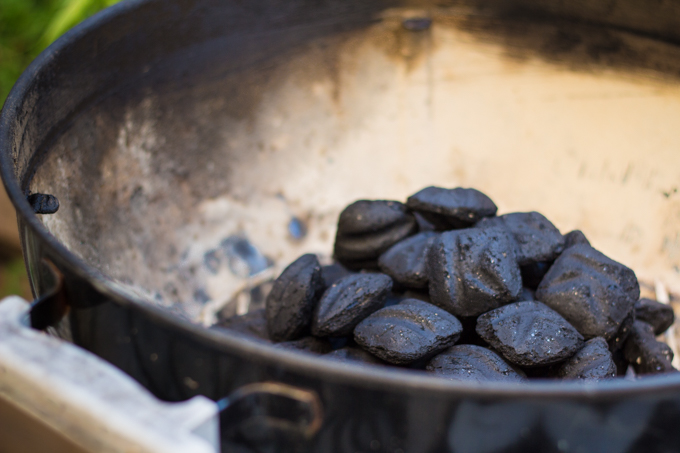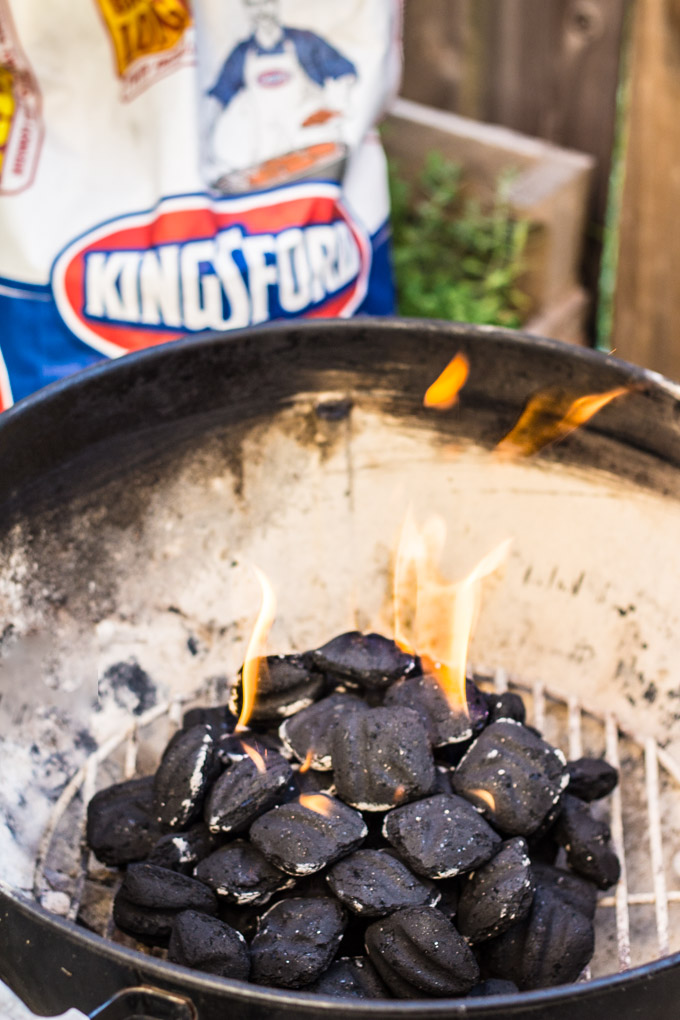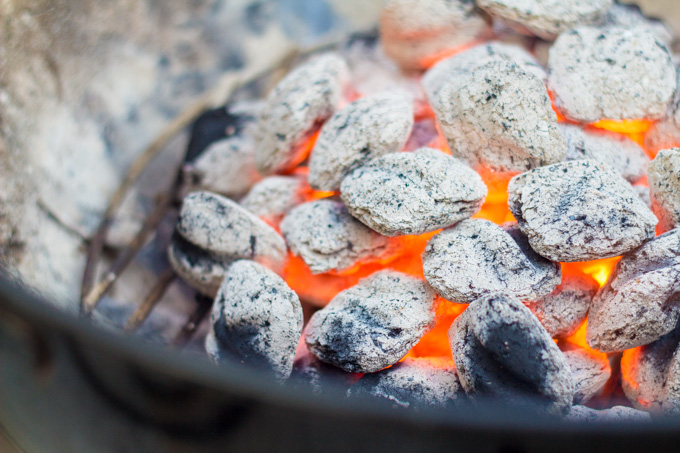 I'm almost afraid to admit it, but I'm not the biggest sports fan. I love, love, love some hockey, but the traditional Southern favs of basketball and football just don't really draw my attention to the TV.
The saving grace for me is that with every football party comes a home chef. You aren't going to really have much of a party without some good food. Once your friends find out that you can grill with the best of them, you are going to make the top of that guest list. Supporting their team, or not.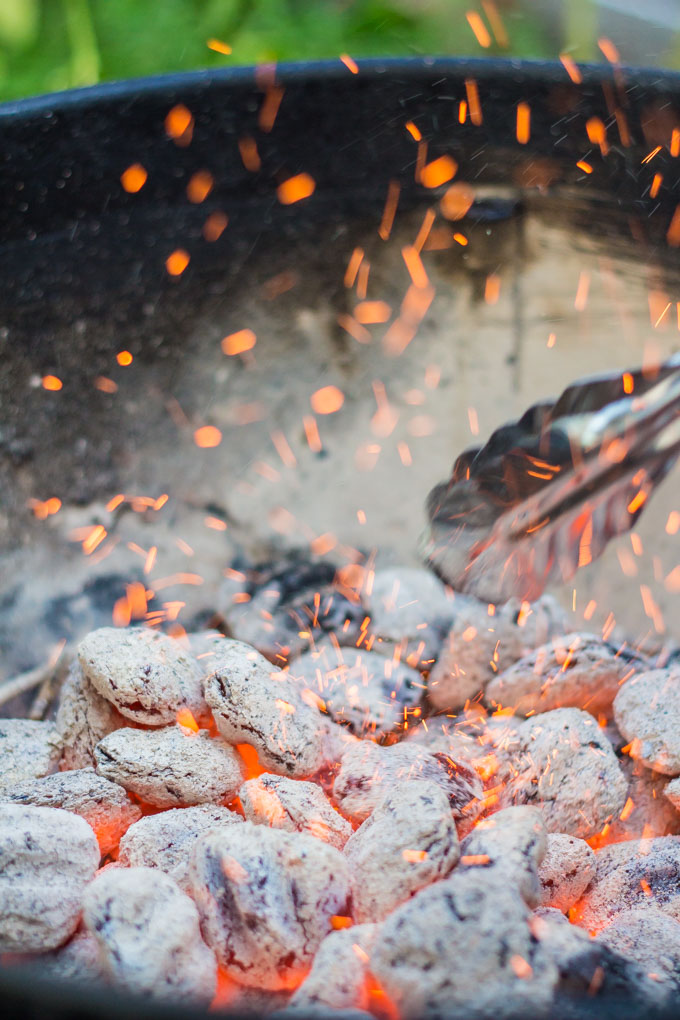 If you want to earn that coveted Top Grillers of the Friend Pool position, you're going to need to take a few grilling notes.
The most important tip that you can run with for the ultimate grilled bites is to use charcoal. If you are going to grill, you want it to taste like it's grilled. Classic charcoal is undoubtably the way to go. Since I was a kid watching my Dad grill out, when I thought of charcoal, I always assumed it was Kingsford Charcoal. Not much has changed since.
The brand has been around for almost 100 years for good reason. It's the real deal. It lights easily, burns consistently for along, even burn, and delivers that classic grilled flavor.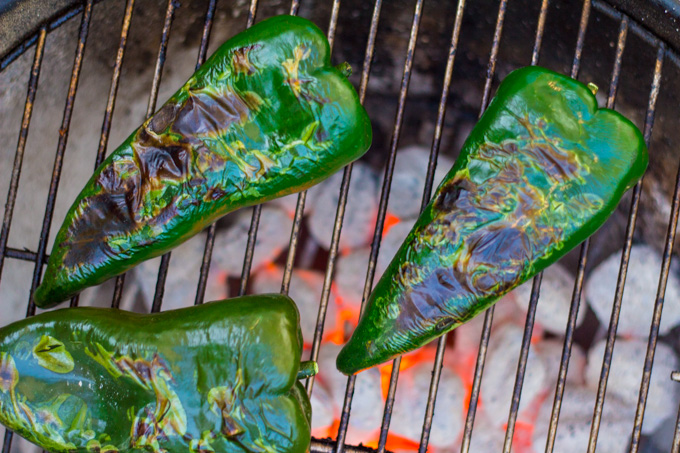 Since Kingsford Charcoal will burn all evening, giving you that perfect football-rivalry party grilled flavor, you will be set for the whole night.When Georgia Tech beats those dirty Bulldogs, you are guaranteed to have the best flavored burgers to wave around in the faces of your friends in celebration.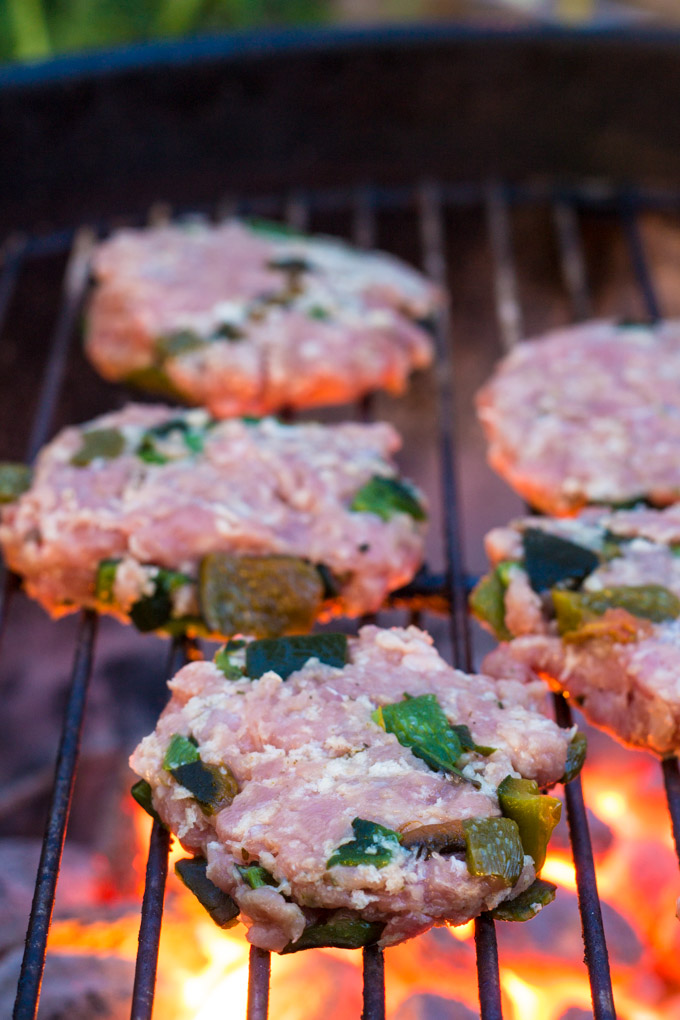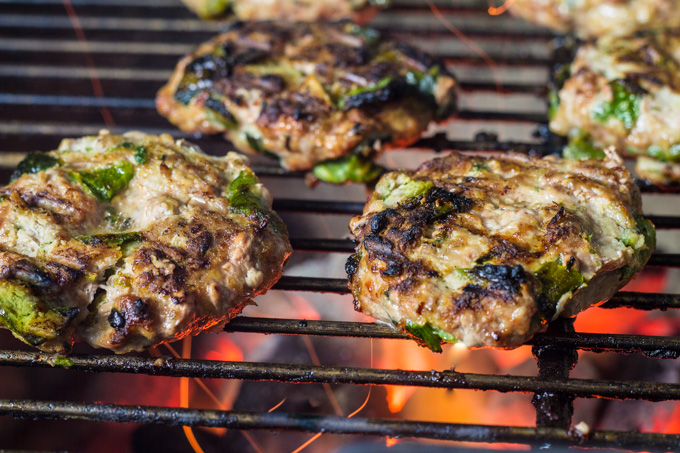 The great thing about lighting up the grill for a gathering is that you can cook just about everything in one place. For this recipe, I am throwing on (quite literally) the peppers to char a bit before slicing and dicing them up to mix into the ground turkey for the sliders. Throw the buttered slider buns onto the outside ring of the grate on your final flip and you've got a handheld masterpiece. One hand for the burger, the other hand for your drink. Perfection.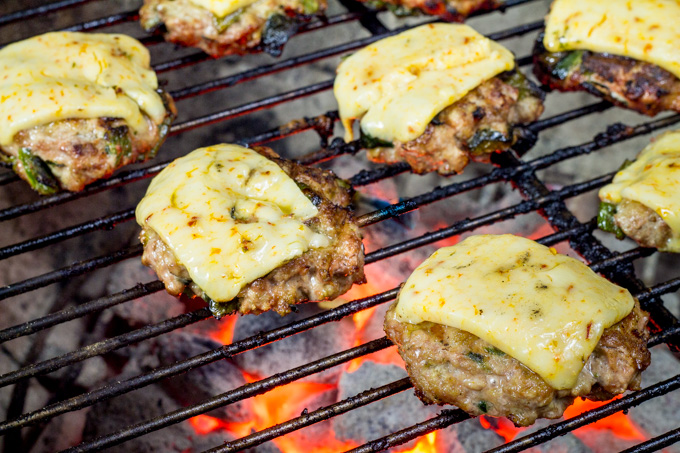 Invite all of your friends over (even the ones that support some awful team), light up the grill and stock the cooler. The best part about grilling is that it draws everyone in together. Some might leave with empty tear ducts, but they certainly won't leave with empty stomachs.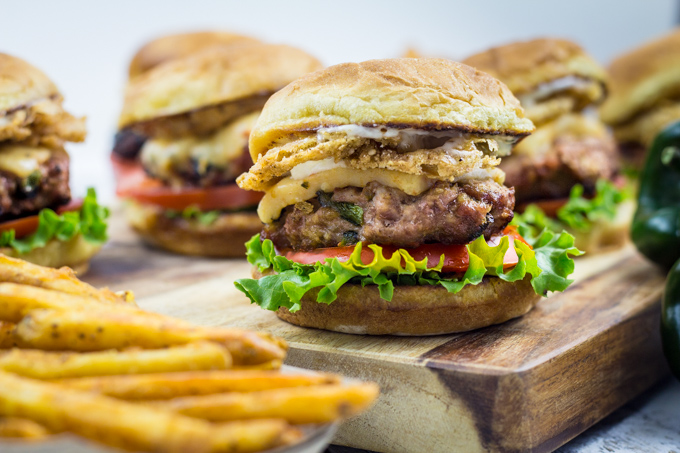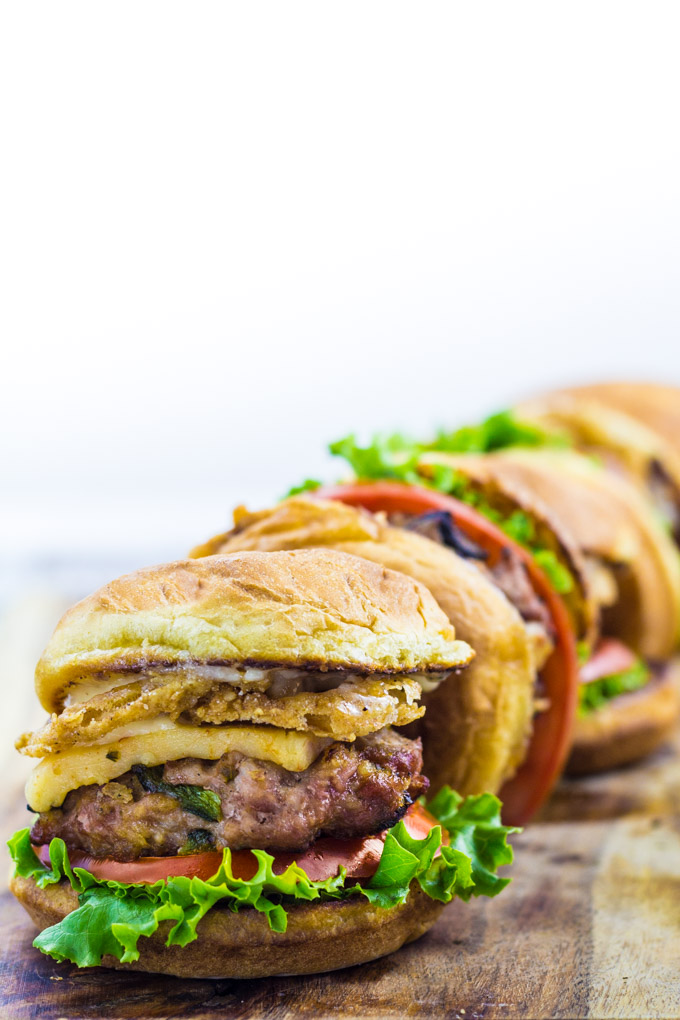 For some great grilling tips and tricks, be sure to venture over to the Kingsford Charcoal website. They have some delicious recipes, too!
Grilled Poblano Turkey Sliders
Simply delicious game-day charcoal grilled favorite -- Grilled Poblano Turkey Sliders from SouthernFATTY.com.
Serves:
8 sliders per pound of meat
Ingredients
Grilled Poblano Turkey Sliders
2 poblano peppers
1 lb ground turkey
½ teaspoon garlic powder
1 teaspoon Worcestershire sauce
2 tablespoons ricotta cheese
½ cup breadcrumbs
salt & pepper
Garlic Aioli
¾ cup mayo
2 cloves garlic
1 lemon, juiced
Finishing
cheese (I used chipotle jack)
tomato, lettuce, onion rings, etc., to finish
slider buns (you can actually find buns made just for these at your grocery)
Kingsford Charcoal, for grilling
Instructions
Light charcoal and prepare by grill/charcoal instructions.
When grill is pre-heated and ready, place poblano peppers over heat and cook under softened and charged on all sides, about 2 minutes per side.
Transfer peppers to cutting board and let cool to allow handling.
When cooled enough, peel outside char layer off and cut off stem top. Split and de-seed.
Dice peppers to small pieces.
Combine turkey with seasonings (garlic, sauce, ricotta, breadcrumbs) and diced peppers.
Roll into 2-ounce balls and press into patty. Place in freezer for 5-10 minutes to help keep form.
While chilling, combine aioli ingredients in blender and combine until smooth.
Prior to grilling, season with a healthy portion of salt and pepper on both sides.
Brush grill grate lightly with oil to help with any sticking.
Grill burgers until well-cooked on both sides. Melt cheese on last flip.
Brush buns with aioli and grill on exterior ring of charcoal grill until toasted.
Dress and top burger with additional aioli to taste.
Enjoy with friends and family.
More on SouthernFATTY.com!
Notes
2015 - SouthernFATTY.com
DISCLOSURE: This post is sponsored by Kingsford Charcoal. Compensation and product were provided, but the thoughts and experience is solely that of my own and is not influenced by the partnership.