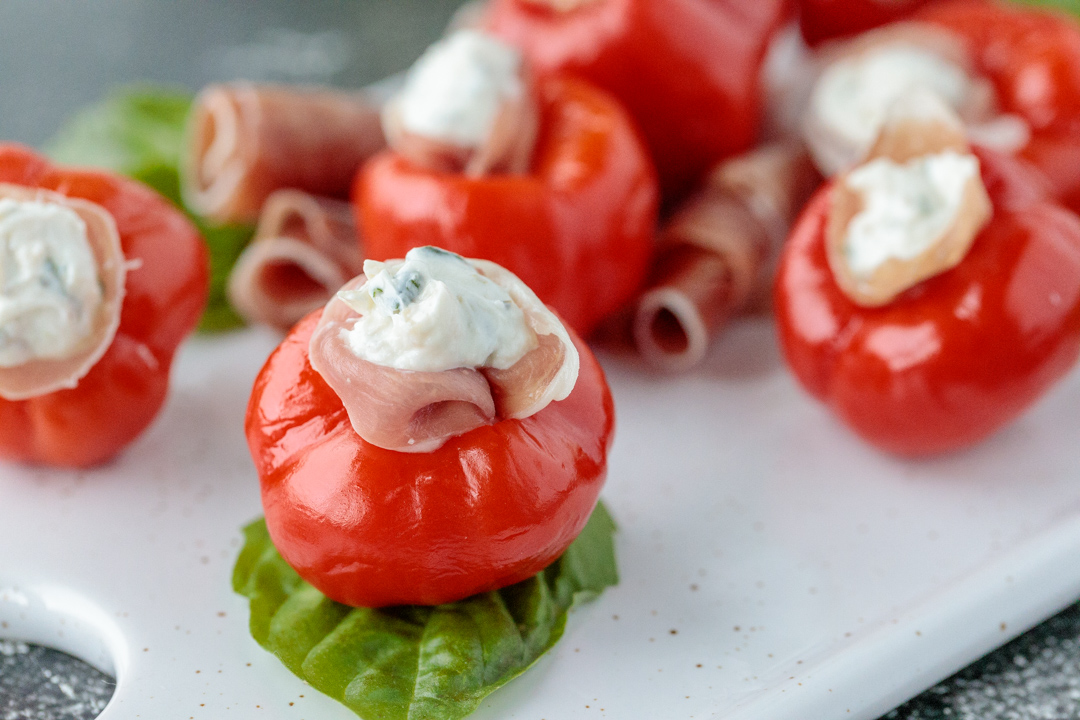 I am officially finished with the summer heat, y'all. Nashville is hawwwwwt in one of those uncomfortable, sticky kinda ways. The only saving grace right now is that I really do love all of the summer minglings with friends. Weekend and evening drinks and laughs almost make me forget that fall is just around the corner now. While I sit and dream of the falling leaves and sweaters, I am still pushing out some great party bites.
These Goat Cheese and Prosciutto-stuffed Peppadews are a unique, great app to whip up in just minutes. You can even share a few, if you'd like.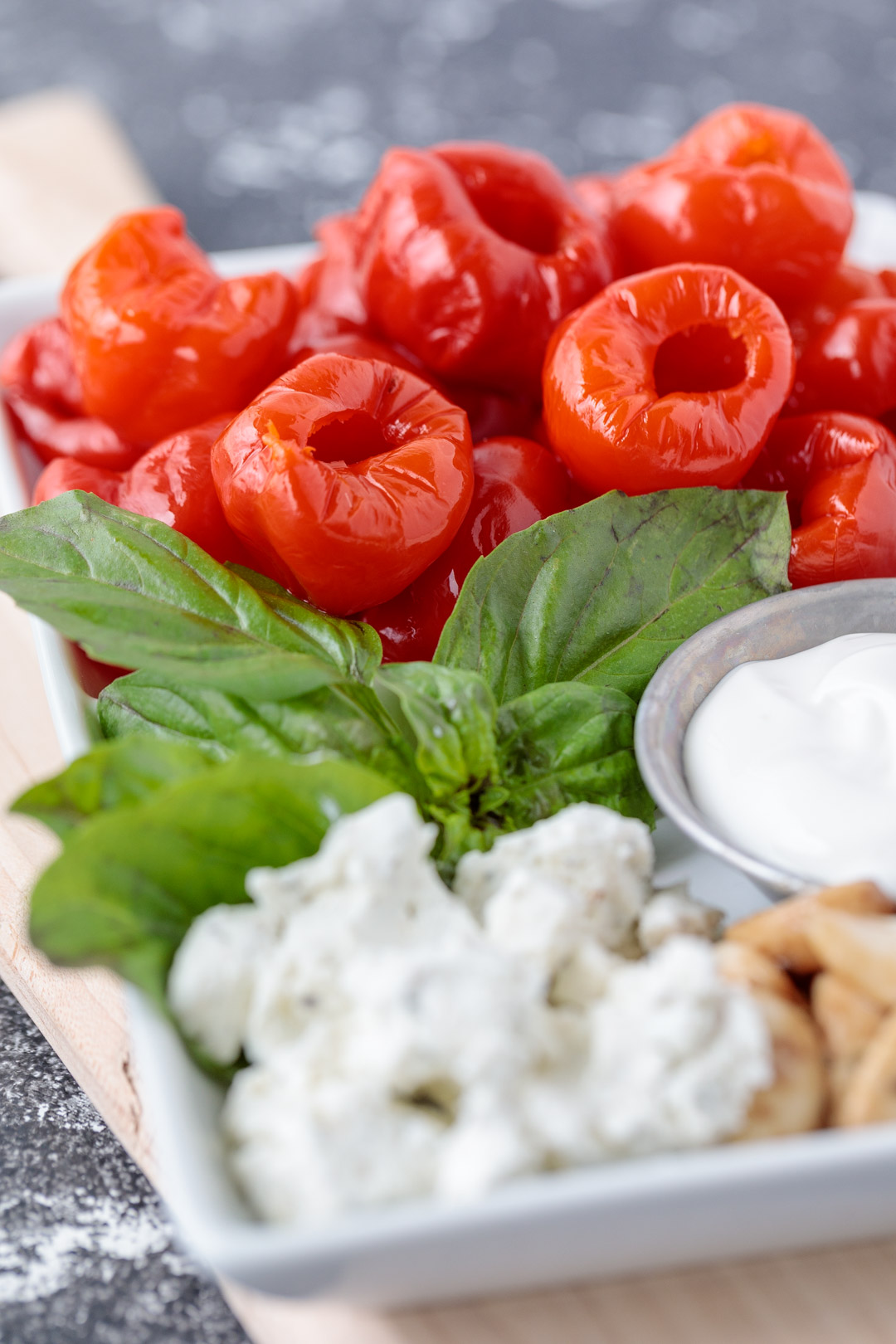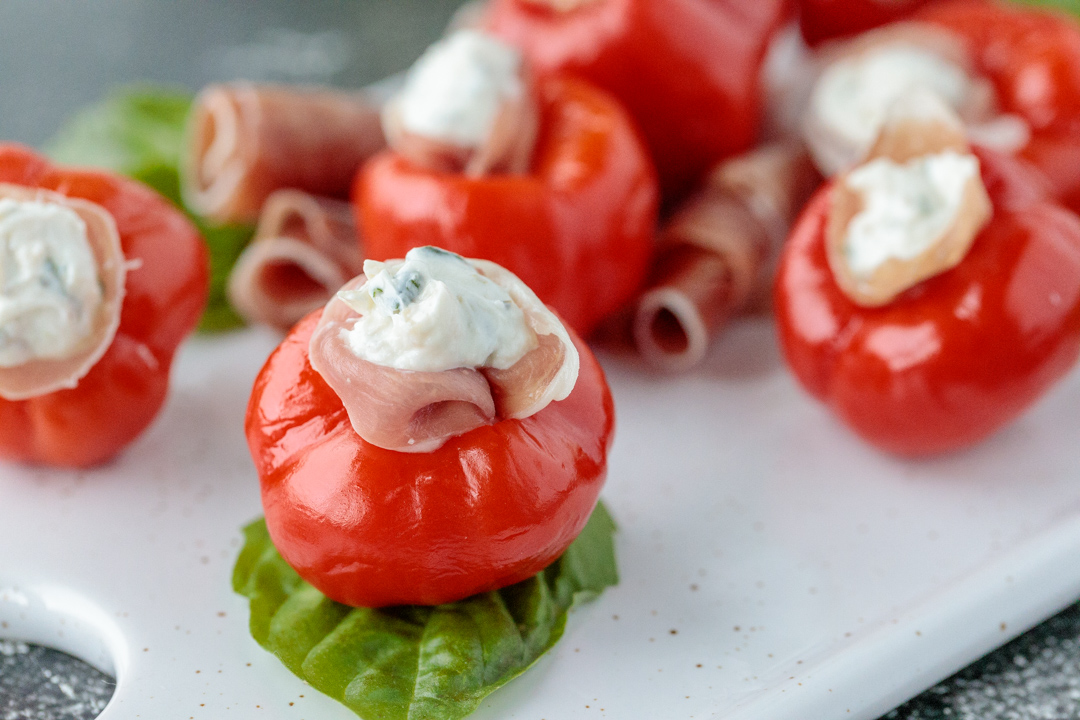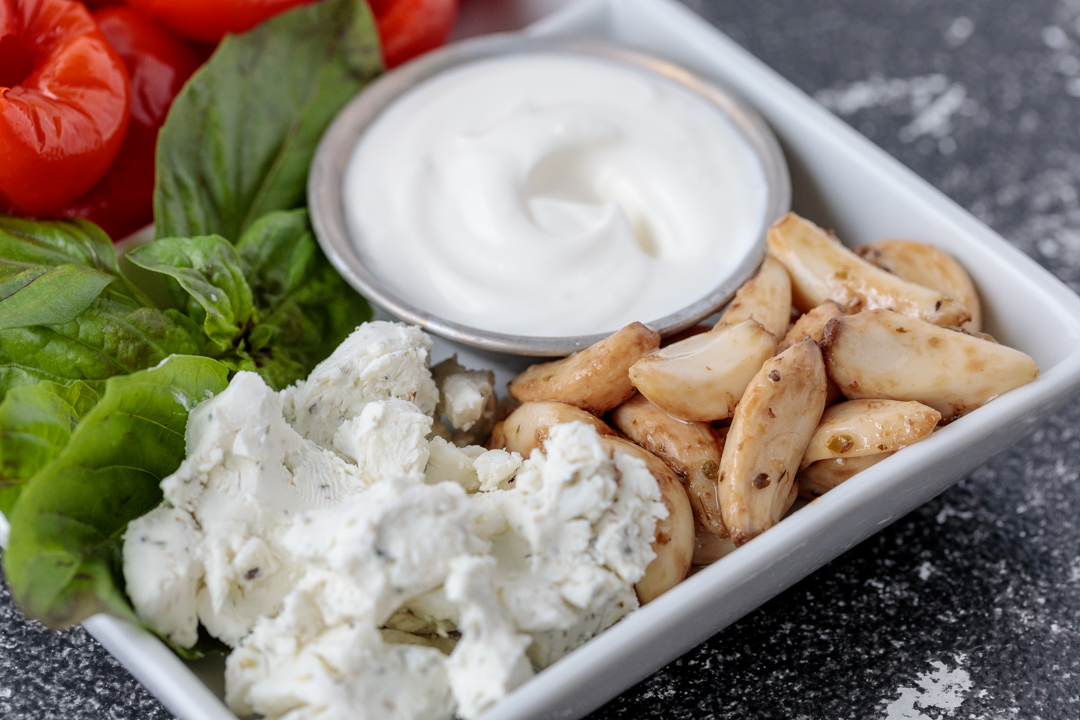 If you haven't had peppadew peppers before, you might be surprised. They aren't spicy. It's basically a pickled sweet pepper. About the size of a cherry tomato, you can find read a bit more about their gain in popularity here. I pick them up near the olive bar at the grocery, and can personally attest that they are killer on a homemade pizza. Hide a few of these from your friends and try that one out the next day.
Short and sweet, just like these peppers. Enjoy!

Goat Cheese Prosciutto Stuffed Peppadews
Whipped goat cheese and prosciutto stuffed peppadew peppers. A sweet and creamy appetizer that is perfect for parties or snacks. Recipe from SouthernFatty.com.
Author:
Phillip Fryman | SouthernFATTY.com
Ingredients
2 cups peppadew sweet peppers (~ 20)
4 ounces prosciutto
4 oz goat cheese
2 tablespoons cream cheese
2 tablespoons chopped basil
1 tablespoon dijon mustard
½ tablespoon crushed roasted garlic
½ teaspoon salt
¼ teaspoon pepper
Instructions
Rinse and pat the peppers dry. Set aside.
In a mixing bowl, combine all remaining ingredients except the prosciutto.
Mix well. Use a hand mixer for best results.
If the mixture is too thick, add additional cream cheese.
Salt and pepper to taste.
Pipe or spoon a small amount of the cheese mixture onto cut pieces prosciutto.
Roll and place inside peppers.
Enjoy!
Find more on SouthernFatty.com.