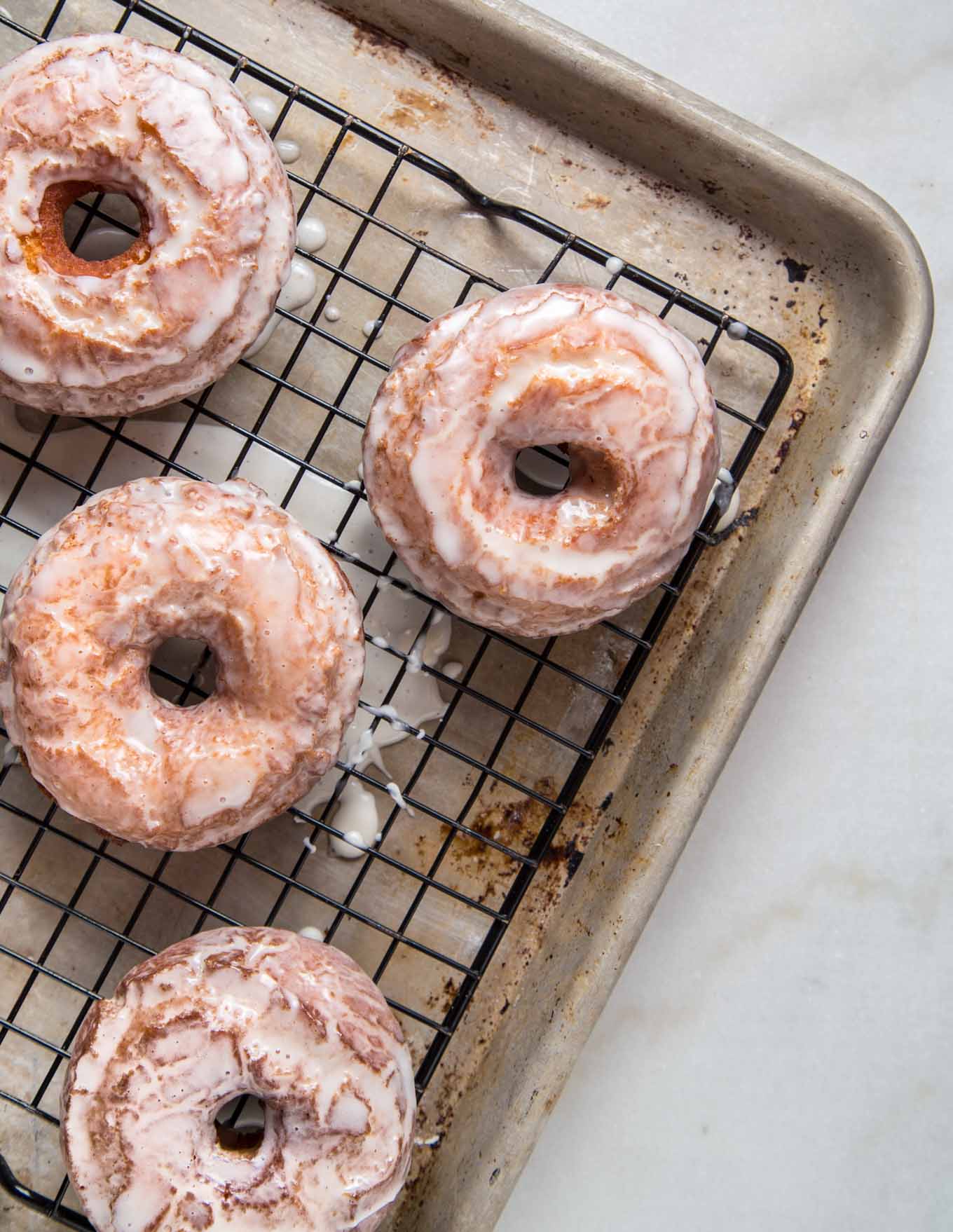 I've got a problem, y'all. A serious donut problem. I don't know if there is some sort inner cop in me that is just now making it's way out, a Homer Simpson secret identity, or possibly the fact that I've been forced into this adult life that has me out of bed at an ungodly hour on weekends to do things like pick berries, go to Dollywood, or try to beat the crowd at the DMV to renew my auto tags.
Adulting is tough. Donuts just make it all better. — You can't have a good donut without a great one to base it upon. Classic Cake Donuts are my all time favorite.
Keep reading for my go-to recipe.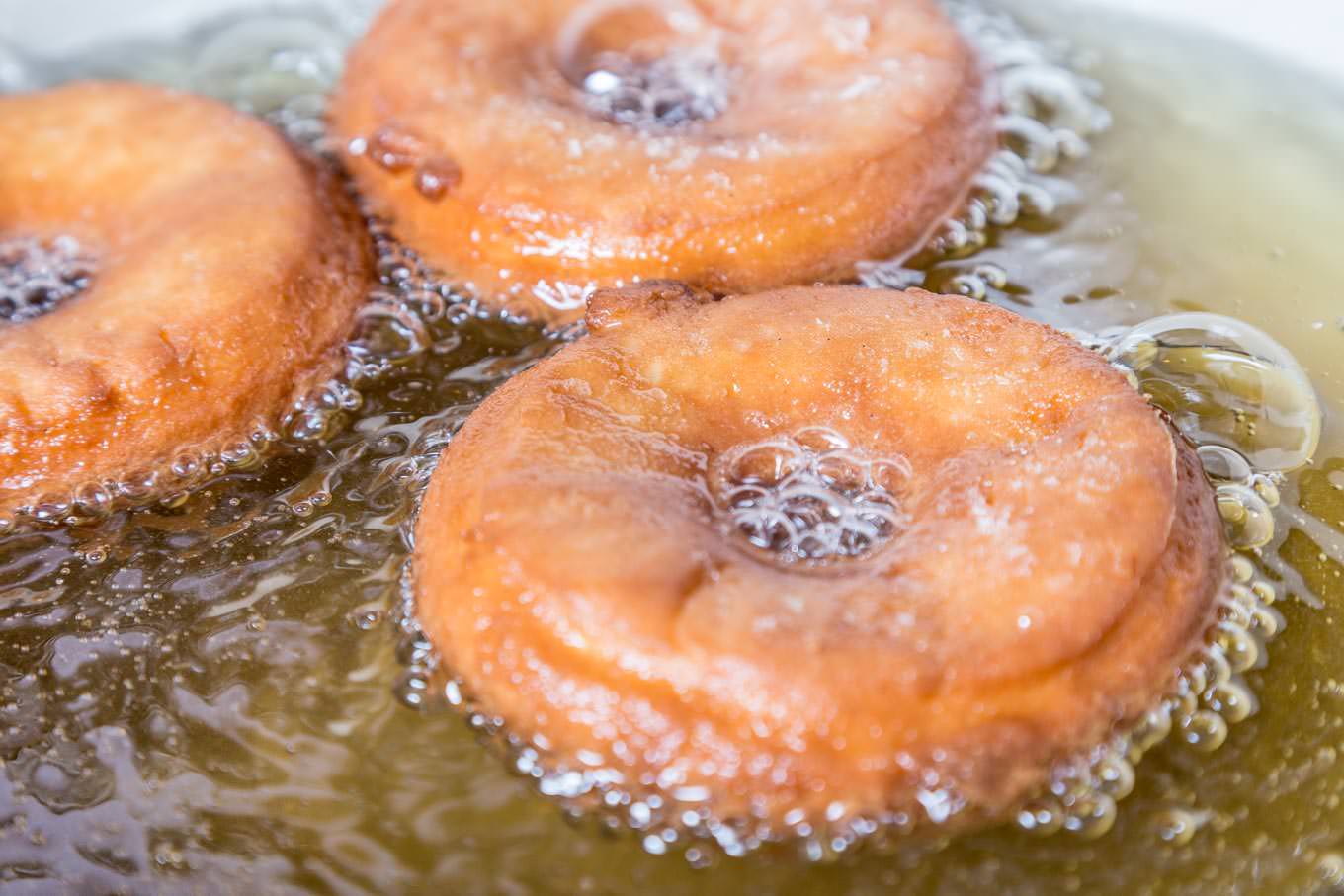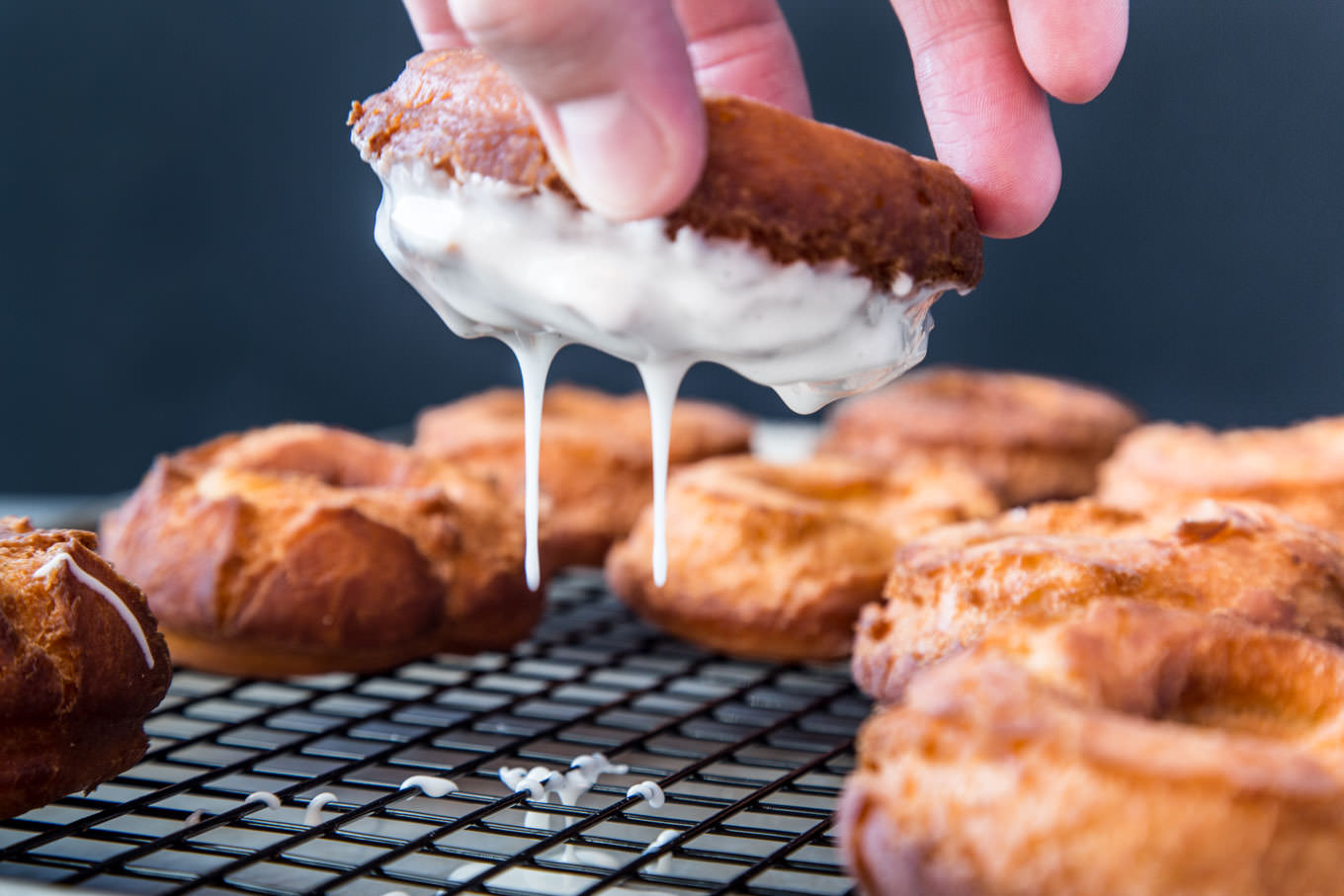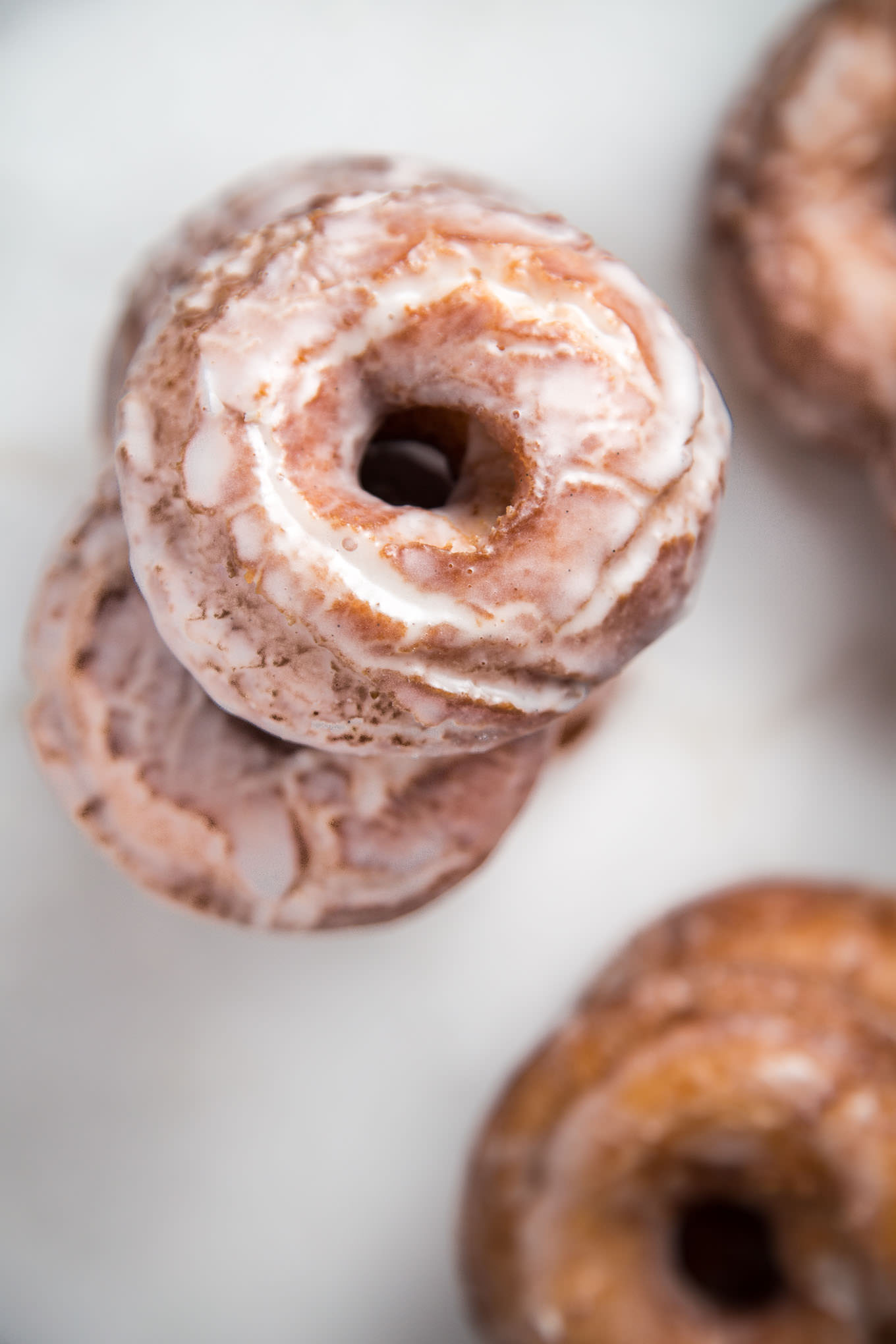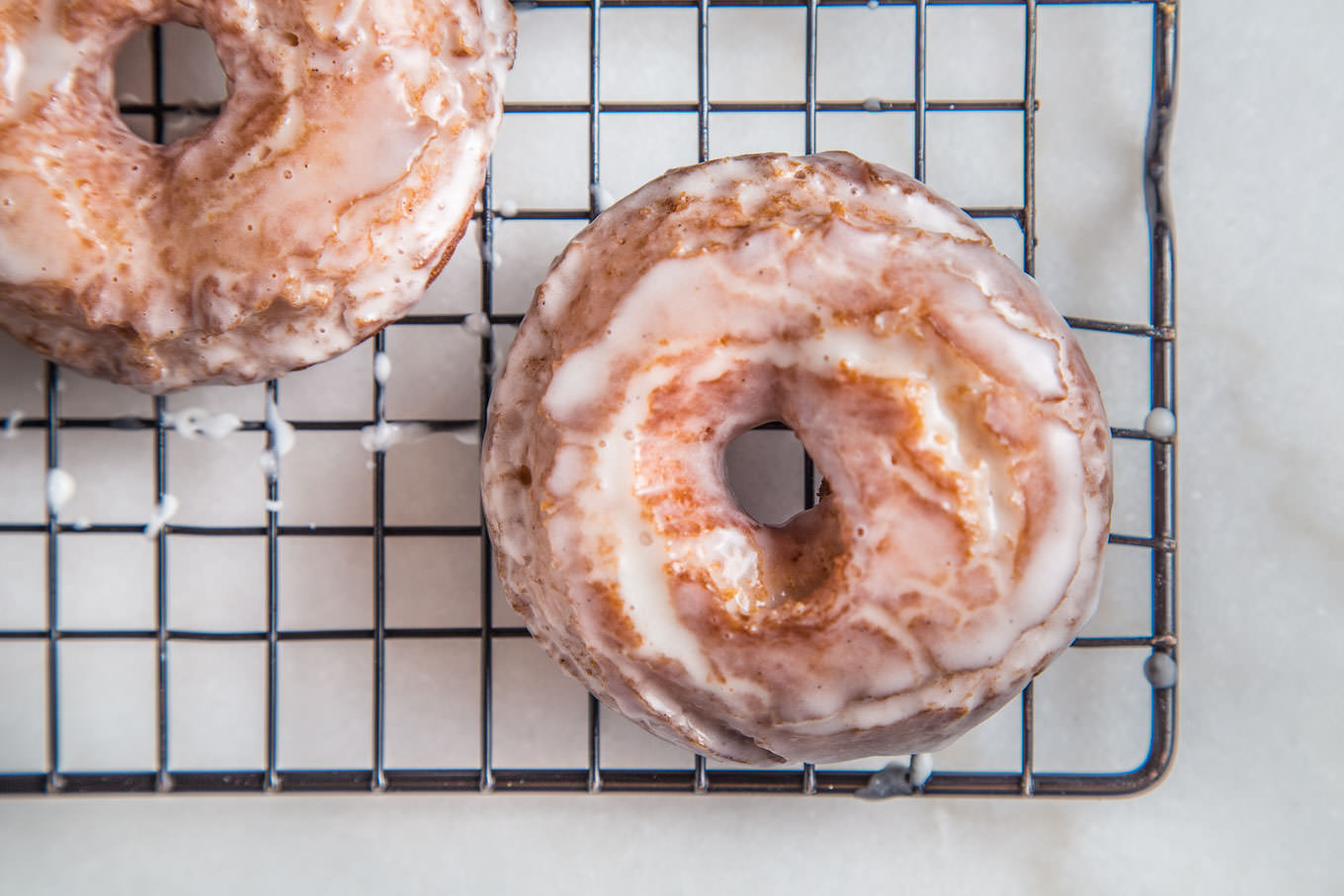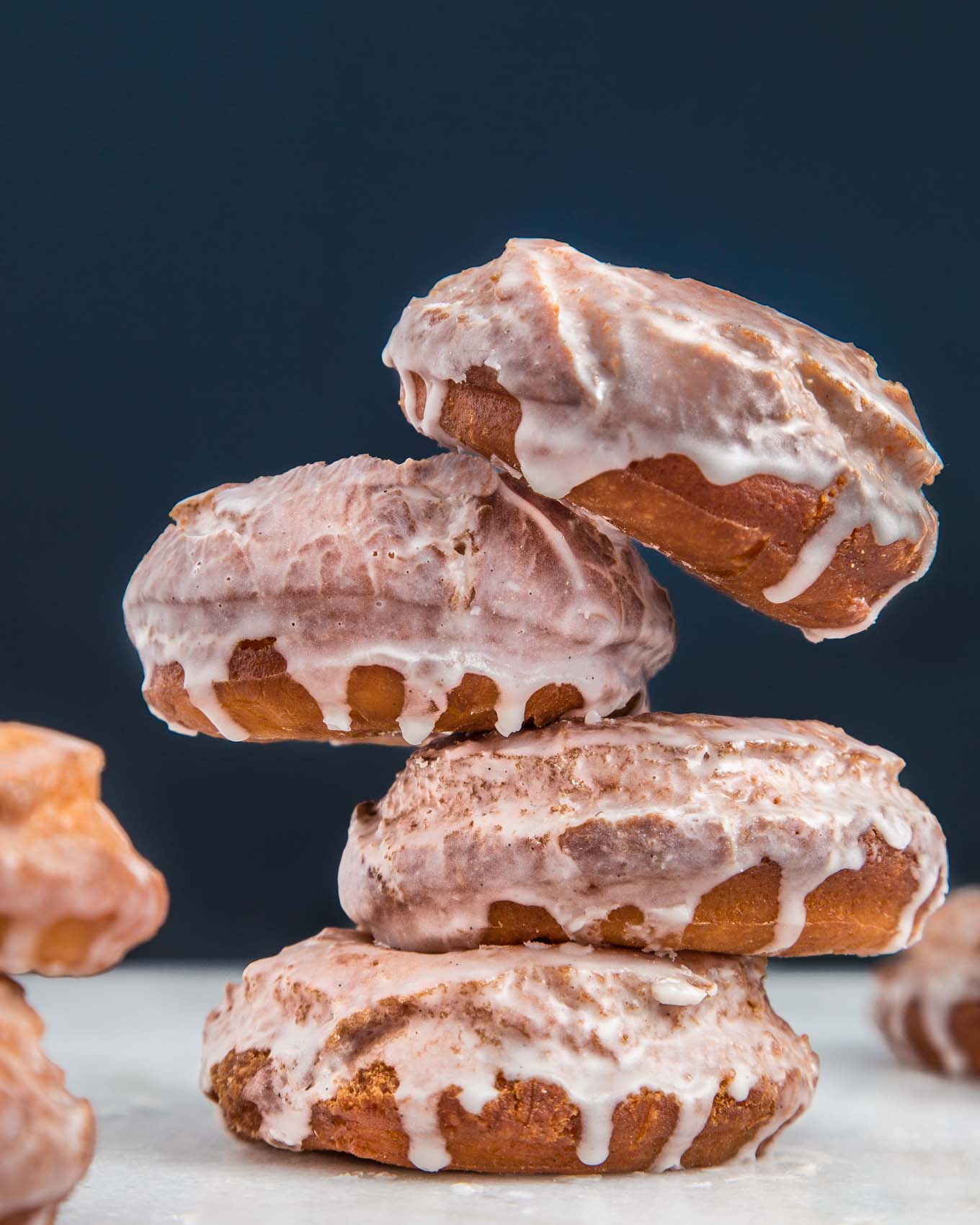 Baked donuts are great and all, but when you need a tried and true cake donut, it's gotta come from the good ol' fryer. If you're going to go for it, go all the way, right? Don't get intimidated. I just dumped some oil in my Dutch oven and was good to go.
I went with old faithful for these. No fancy sprinkles, toppings, dips. Nothin' but good ol simple glaze. The kind that gets crispy and fills in every little dimple and edge of the donut. Y'all know what I'm talking about here. *cold sweats*
With the perfect classic cake donut in hand, you can do anything. Or, you could do nothing. The world is your donut, after all.
Classic Cake Donuts
Classic Cake Donuts from SouthernFATTY.com
Author:
Phillip Fryman | SouthernFATTY.com
Ingredients
Cake Donuts
1 and ¾ cups flour, AP
¼ cup plus 2 tablespoons sugar, white granulated
½ tablespoon baking powder
½ teaspoon salt
¼ teaspoon baking soda
¼ teaspoon nutmeg
¾ cup buttermilk
3 tablespoons butter, melted
1 teaspoon vanilla bean paste
1 egg, lightly beaten
Glaze
2 cups powdered sugar
4 tablespoons heavy cream
½ teaspoon vanilla bean paste or extract
pinch salt
Finishing
Instructions
Donuts
Combine all of the dry donut ingredients in a large bowl and whisk well.
Whisk together buttermilk, egg, butter, vanilla.
Mix flour and buttermilk additions together.
Do not stir or mix aggressively.
On a floured surface, pat out dough about ½ inch thickness.
Using floured donut cutter, punch out rounds and very lightly transfer to lined baking sheet to rest.
Heat oil to 360 F.
Once heated, fry donuts until golden on both sides. Transfer to paper towel lined sheet to cool.
For glaze
Combine and whisk very well. Allow to sit for 10 minutes before coating donuts.
Dip donuts one-by-one and allow to sit for icing to harden. Top with whole berries, if desired.
Find more recipes on SouthernFATTY.com.
Favorite donut? Classic or sprinkled or filled?
Comment below and let us know.