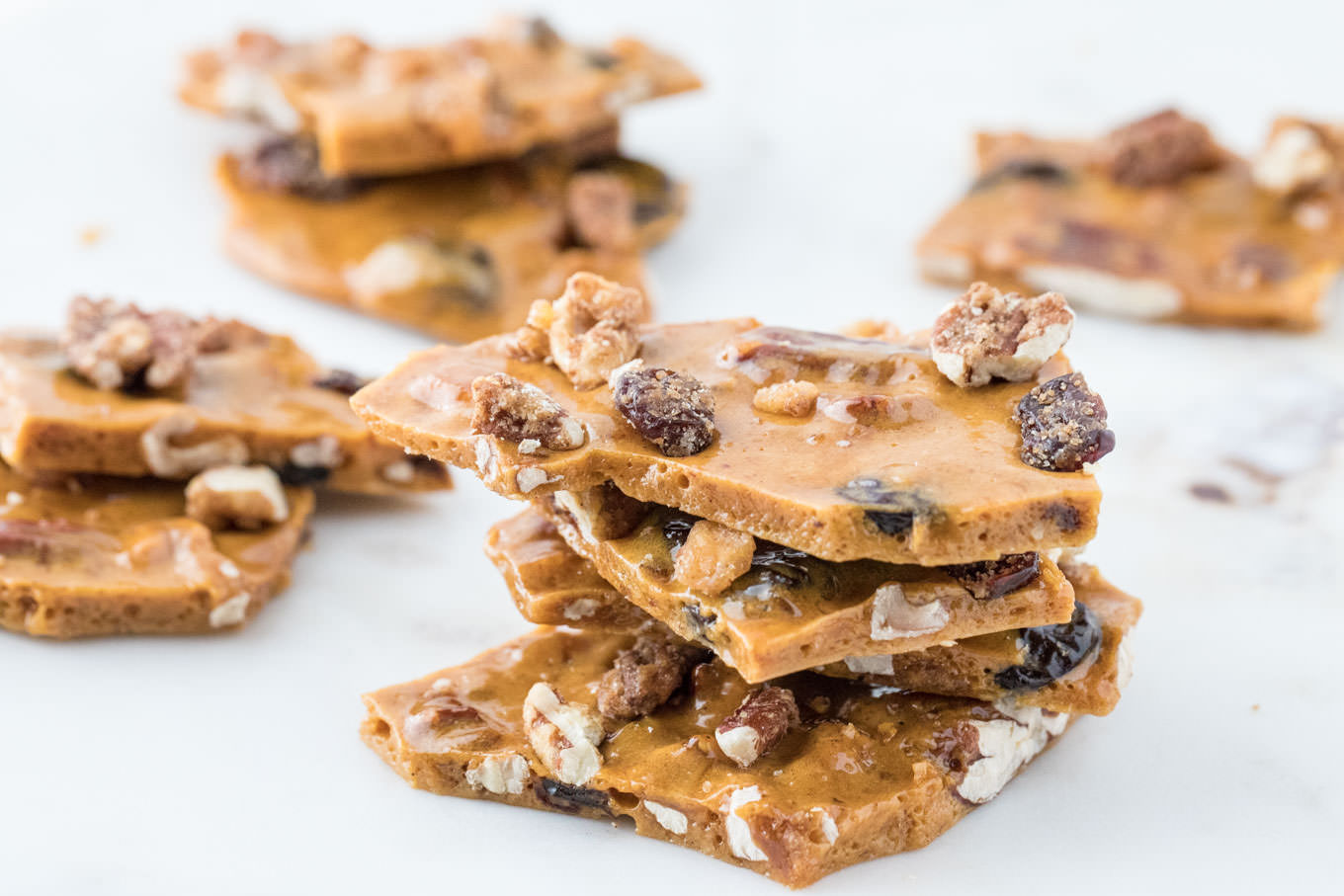 Stacks and stacks of crunchy caramelized sugar, packed full of pecans, walnuts, cherries, apple bits, all glazed with maple syrup and cinnamon. I'm pretty sure that I could just drop the blogger mic and be done.
Brittle is one of those things that I think about all year long, but really only usually enjoy during the fall and winter seasons. I totally plan on changing that, but am happy to kick off the holiday baking seasons this year with my own twist on the classic crunchy sweet.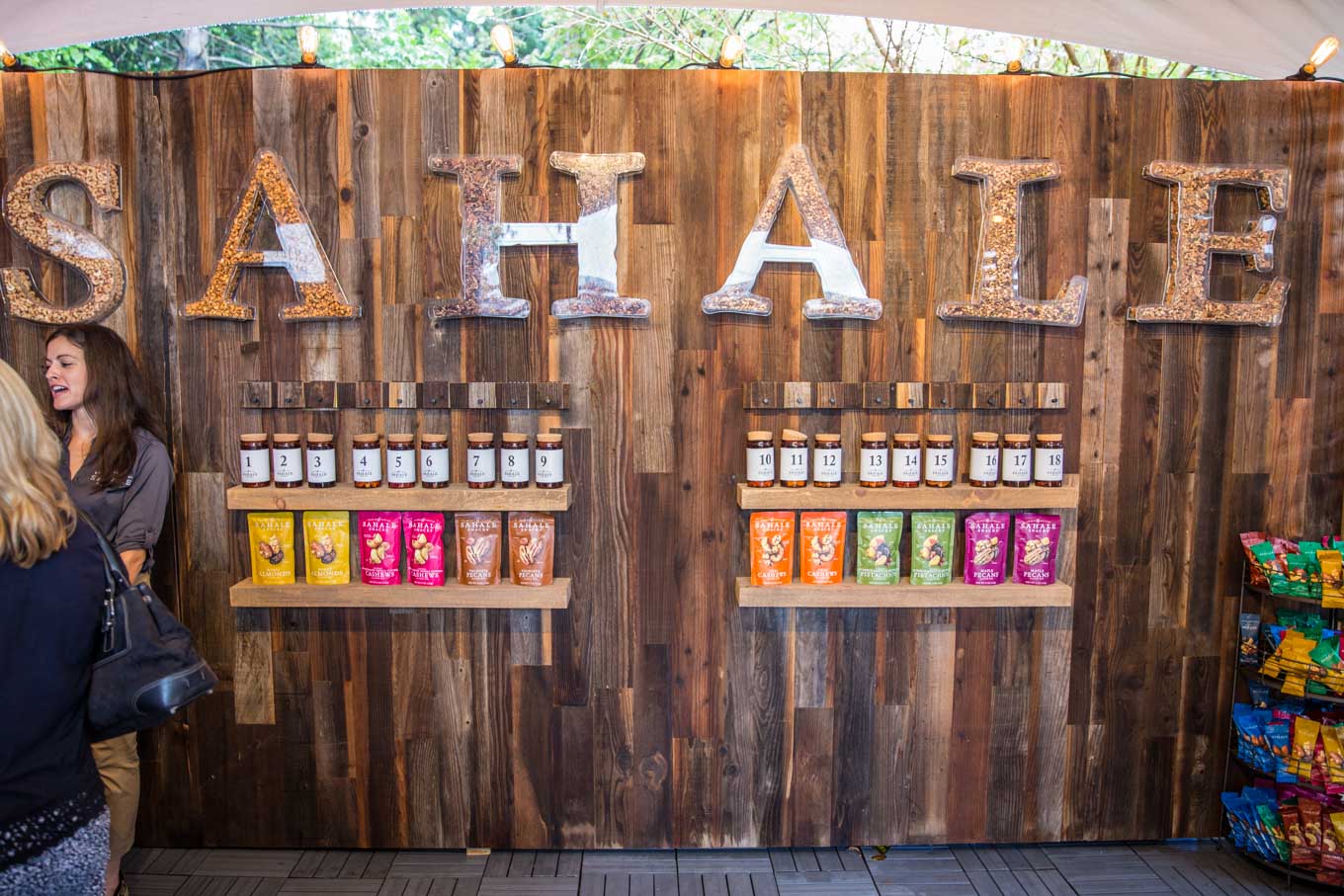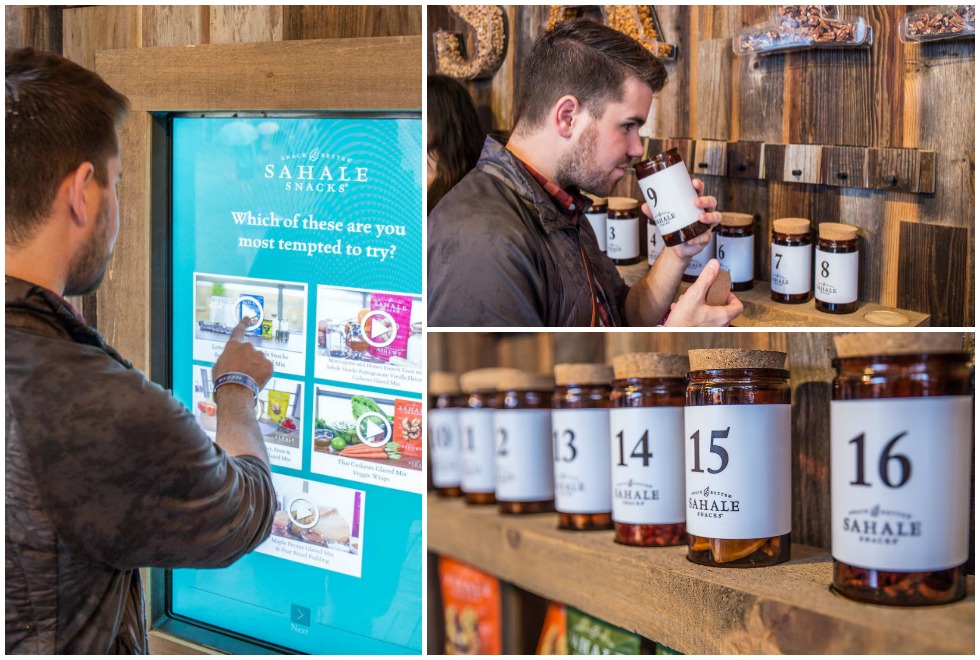 A few weeks ago, I was able to attend the annual Music City Food + Wine Festival here in Nashville. It's really the event of all events for foodies in the fall. We do things a little bit differently down here in the South, so you know there was plenty to eat, lots to drink, and an entire weekend full of live music to top it all off.
This festival is really one of my favorite events of the year because it brings everything I love right to me in one place. The best of the best restaurants and chefs in town, great brands that support our community, fantastic people to chat with. All of it is right here in beautiful downtown Nashville. I know I sound like a tourist ad, but it's seriously all true. These events are one of the reasons that I think I'm living in the best city on earth.
Of those brands, I found myself roaming into the cabin-like room created by Sahale Snacks. This brand is one of my all-time favorite snack brands, so I made myself right at home. I pretty much had everything I would ever need all in one place. Minus a sleeping bag. For some reason, they didn't think taking up housing there would work out. I dunno…
Inside the cabin were walls and walls of… you got it — SNACKS! Y'all can't tell me that you are a snacking type. I've cycled through the world of snacks more than I care to admit, but these blends are some of my absolute favorites. They had a really great setup going on at the festival. Scent quizzes that were muuuuch harder than they looked, an interactive display that would suggest (AND dispense) a couple flavors that you will certainly like based upon some questions about yourself, and a quirky photo booth to overlay moving snacks to send over to your phone for Instagram. The best part of it all? The entire time I was in there, I kept getting handed bags and bags of these goodies. Enough so, that I am pretty sure I've tried all of their flavors now. Several times over. Not sorry 'bout it.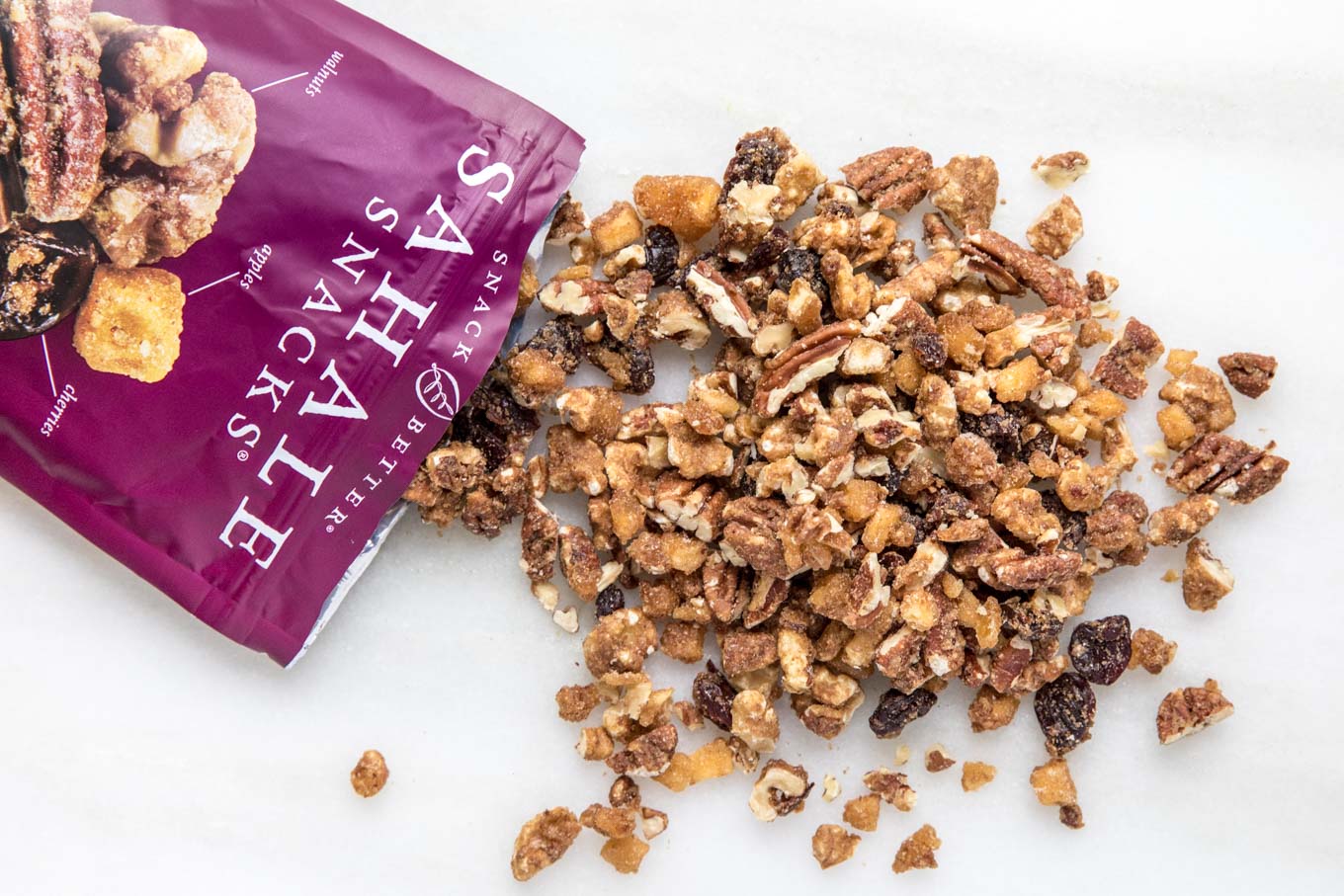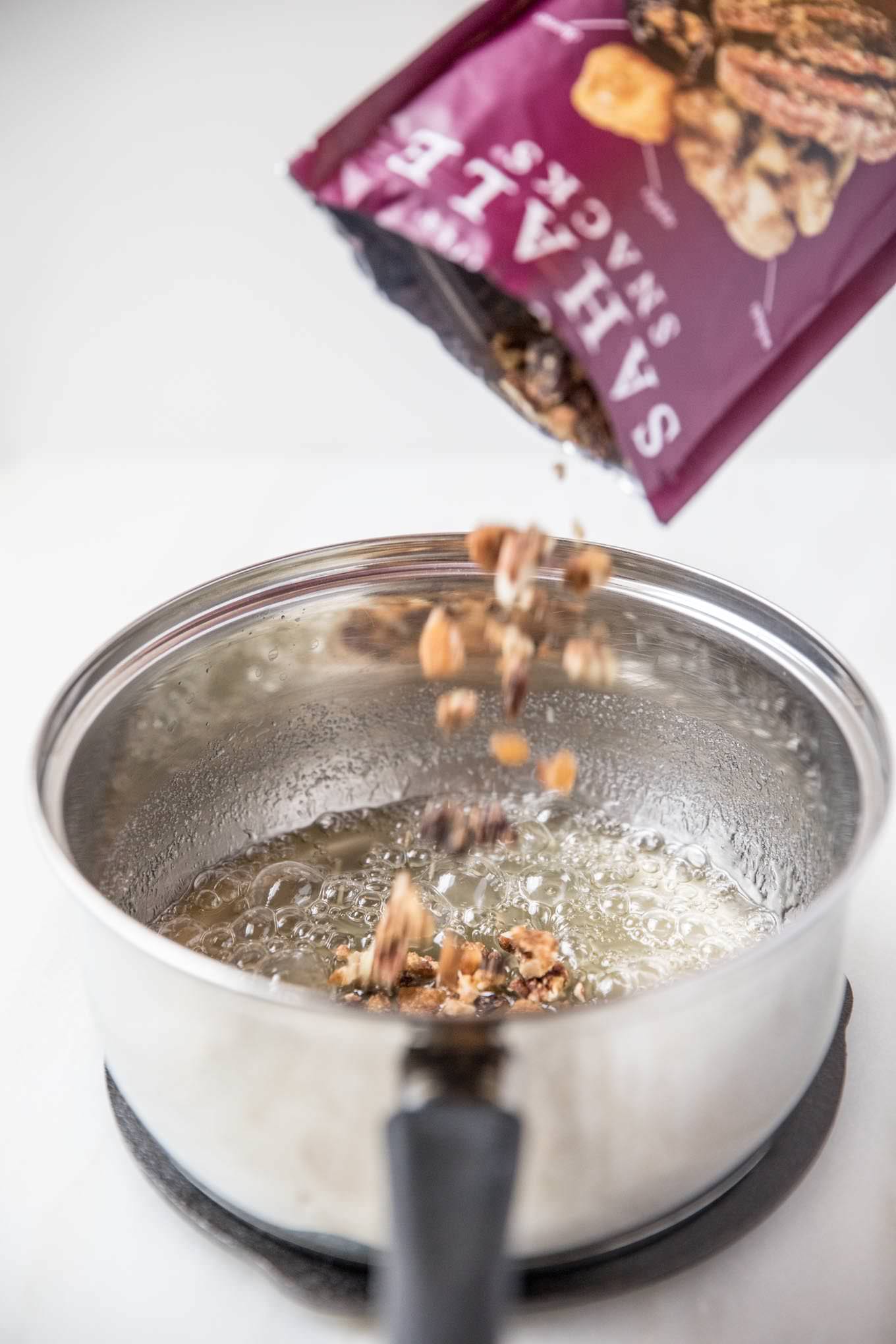 Of these flavors, I ended up deciding to try and create my own recipe using the one that made me feel warm and southern fuzzy inside, Maple Pecan. I could have gone with Thai Cashews, Mango Tango (which I'm determined to make into some sort of dance-worthy recipe in the future), Berry Macaroon, Balsamic Almond. The list is nearly endless. What I really loved, as you can probably tell already, is that they aren't playing around with trying out new flavor combos. The company was started in 2003 by a couple friends that were climbers. Roaming around Mount Rainier, tired of the bland, boring snack mixes on the market, the business came to life. They named the brand after a favorite peak in the North Cascades mountains. This brand is seriously committed to sustainability, keeping with the clean outdoor roots that started it all. This drive, combined with some of the best handfuls on the market (no joke) makes me proud to partner with them to create some great, simple recipes for you all.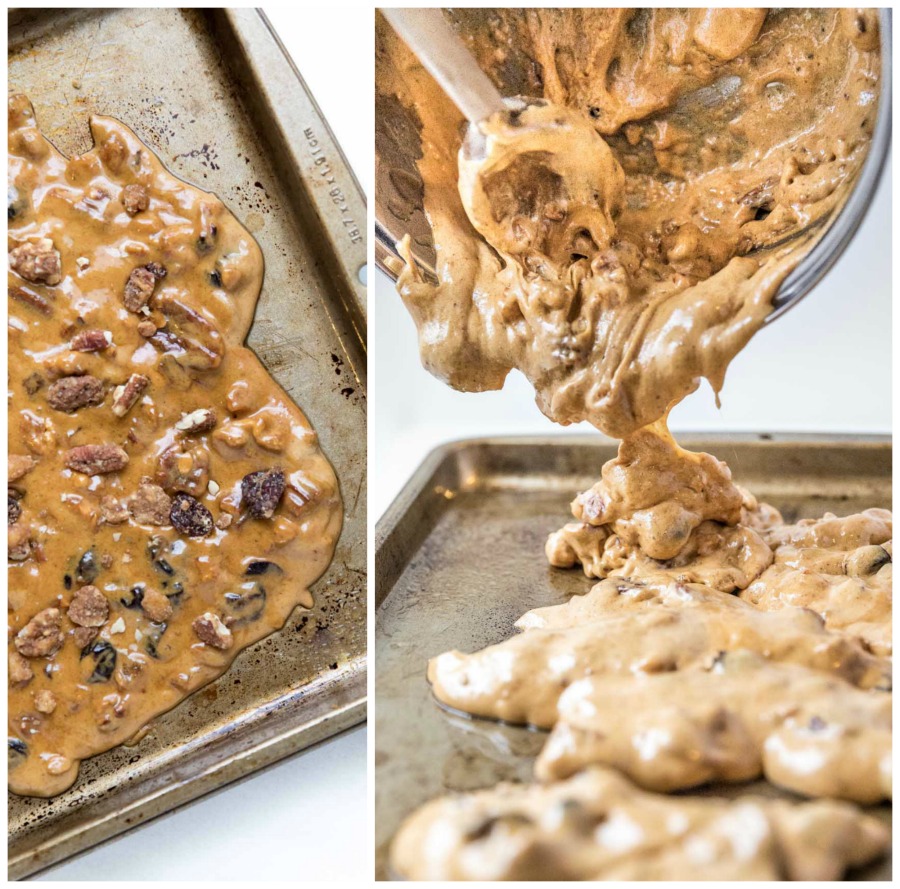 While you are definitely going to enjoy these snacks straight from the bag (Promise. I seriously do it every single week on my commute to work.), I thought it would be dandy as candy to… well…. make it candy.
I wanted to be sure I left the snack mix pretty well untouched. It doesn't need anything else to be perfection. Every holiday season, I end up with a bag full of peanut brittle. I have for as long as I can remember. It's a family tradition that my aunt keeps up. Everyone gets their own bag full of candy. I try to roam around and snatch up extra brittle while everyone else focuses on the chocolate. Thinking of that made me think to encase the snack mix in that exact same brittle base. Turns out, it is magical.
Certainly quite different than your run-of-the-mill peanut variety, you get to experience all of the different textures with this blend. The softer dried cherries keep their softness, while the maple pecans give you the crunch you would expect.
It's certainly sweet, but more complex and exciting for a bit of a change. You won't be letting anyone snatch this from your bag this year. Enjoy, y'all!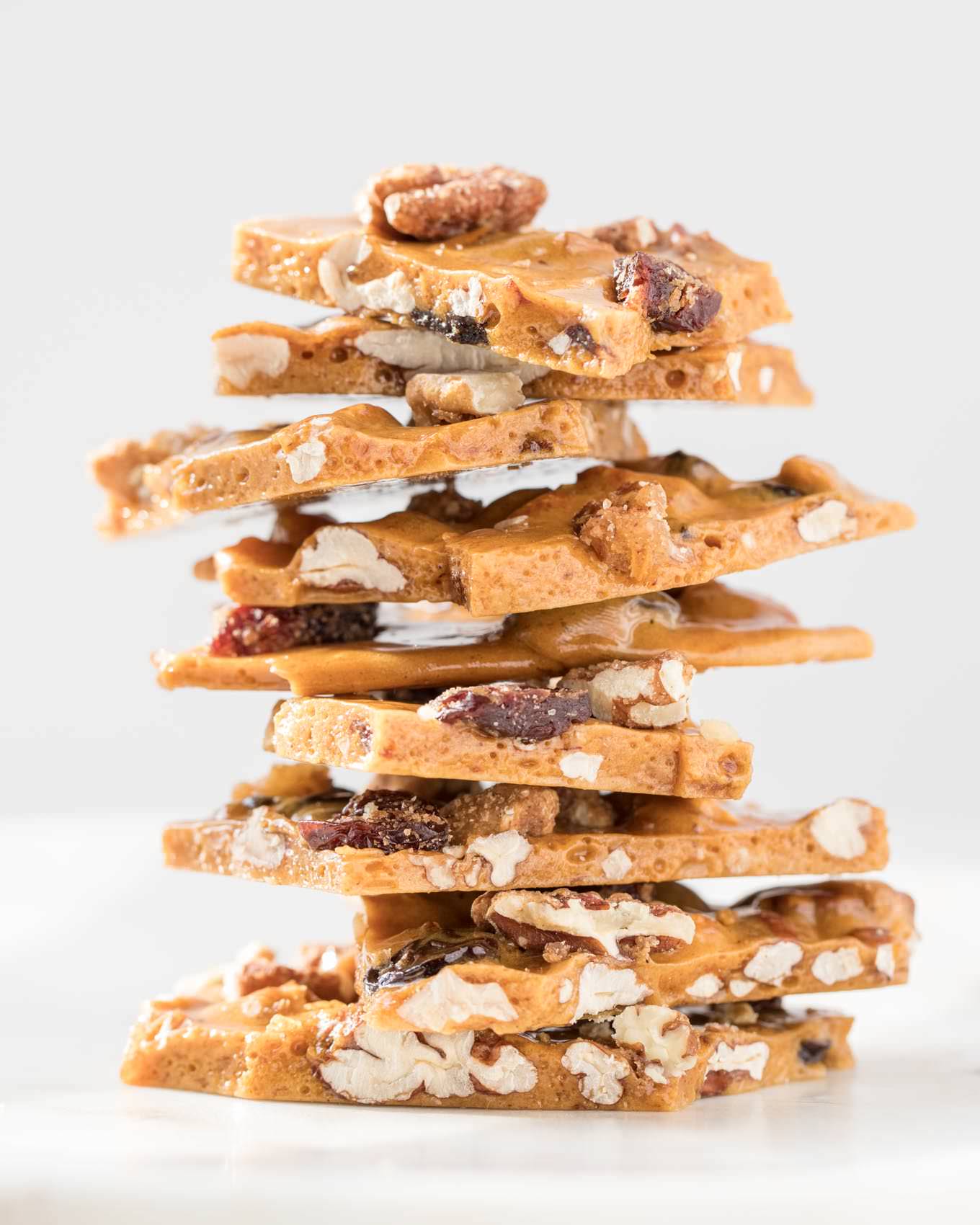 Maple Pecan Brittle
Classic peanut brittle takes a southern twist with this Maple Pecan Brittle. Pecans, walnuts, cherries & apples blended and glazed with maple sugar & cinnamon. From SouthernFATTY.com.
Author:
Phillip Fryman | SouthernFATTY.com
Instructions
Begin by preparing a pan. Line with parchment paper sprayed with cooking oil spray, or preferably place a silicone baking mat on a baking sheet. Set aside.
Combine sugar, water, corn syrup, butter in a medium-large saucepan.
Stir well to combine.
Place over medium high heat with candy thermometer in place.
Leave mixture to heat. When it reaches 250 F, add the snack mix and carefully stir.
Continue to heat until it reaches exactly 300 F. This will take about 10 minutes in total time on the stovetop. Watch carefully!
When it reaches this temperature, remove it from the heat and immediately add baking soda. Stir to incorporate.
Immediately pour mixture onto prepared pan and carefully spread if needed. Be careful to not stir too much or you will get a more dense, flat result.
Let cool completely and enjoy!
Do you have a favorite holiday snack?
Leave a comment below and share!
This post was made in partnership with Sahale Snacks. We love working with and sharing our own opinions about brands that we truly enjoy, and thank you for supporting them through our posts.