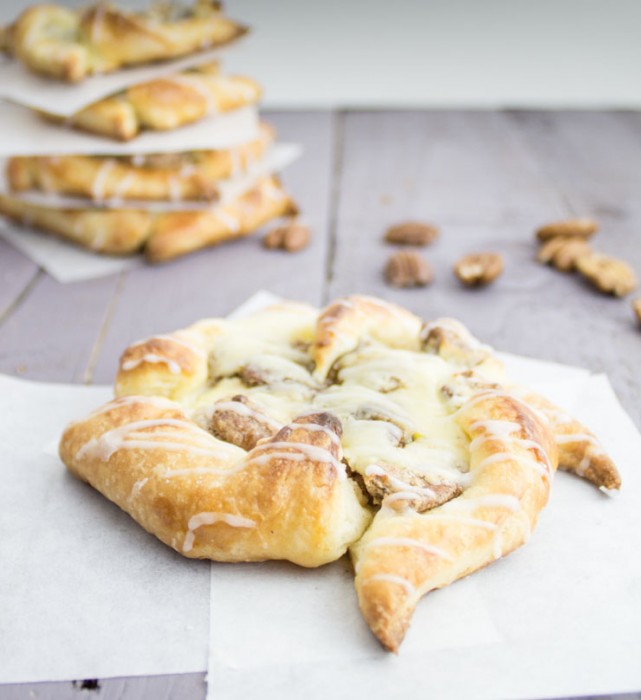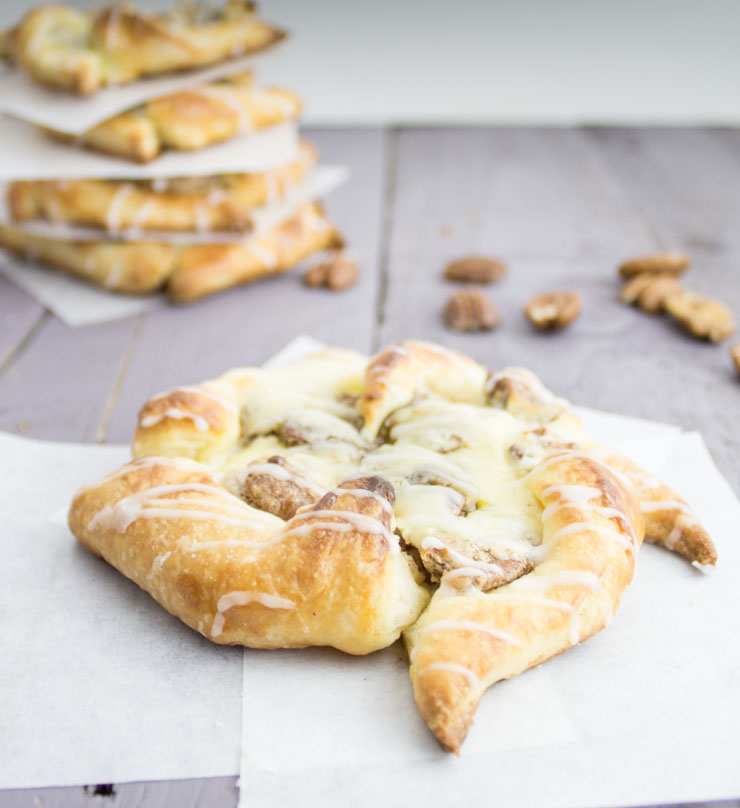 I doubt you have noticed… but I tend to post more sweet recipes than savory ones. It's not that I don't enjoy regular food or anything. I just really enjoy the baking side of a kitchen. Baking is very technical, something that I find comforting (Scientist, what?) once you have a good grasp on it. With this in mind, there are a few techniques that have given me a run for my money. Laminated pastry dough is certainly one of them. There are so many ways to completely screw it up and end up with a big [still delicious!] pile of non-layered pastry. When you finally get that perfect pastry, there is really nothing better. Danish pastry is one of my favorite applications. Cheese Danish, of course!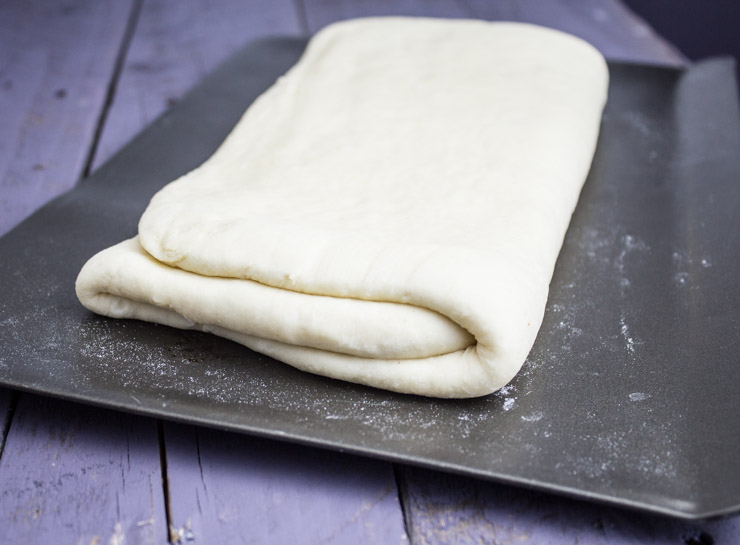 Since I recently made candied pecans and puff pastry dough (you subscribe to my emails, so you know that already– yes?), it seemed only natural to put them together and make a delicious Danish pastry. Cheese Danish is my favorite variety, so that will be my base.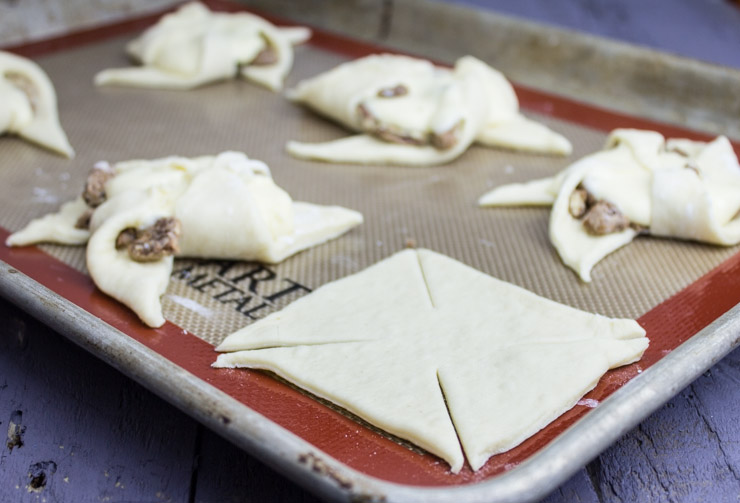 If you don't want to go through the blood, sweat and trouble of making the puff pastry dough, don't! Buy the box in the friendly frozen section of your local grocer and be done with it. It works beautifully well for these.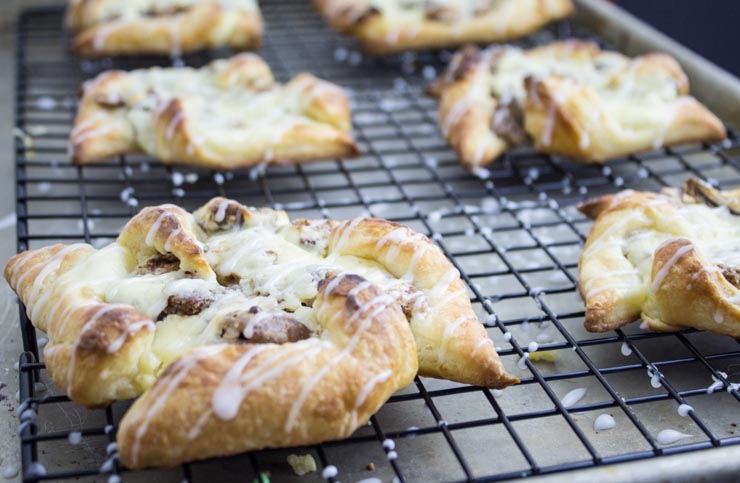 Once you have your pastry dough figured out, the rest is a piece of… pastry? (har har) Mix the filling ingredients, keeping the dough chilled until you are ready to use it. Fill the pastries, toss on the deliciously sweet candied pecans and you are done. Bake (I really prefer a silicone baking mat for this. SO easy to slide the delicate pastries off of after they cook!) and let cool.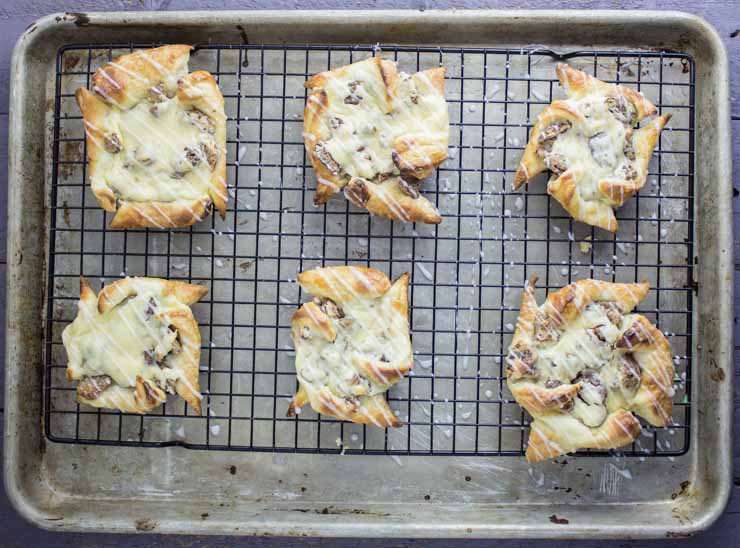 These are guaranteed to make you the office favorite. Start taking homemade pastries into work and it is certain to get you out of at least 2 hours of work while you stand proudly by the break room proclaiming your masterpieces. "Oh my! You made these?" — Actually, just go ahead and wear a chefs jacket to work.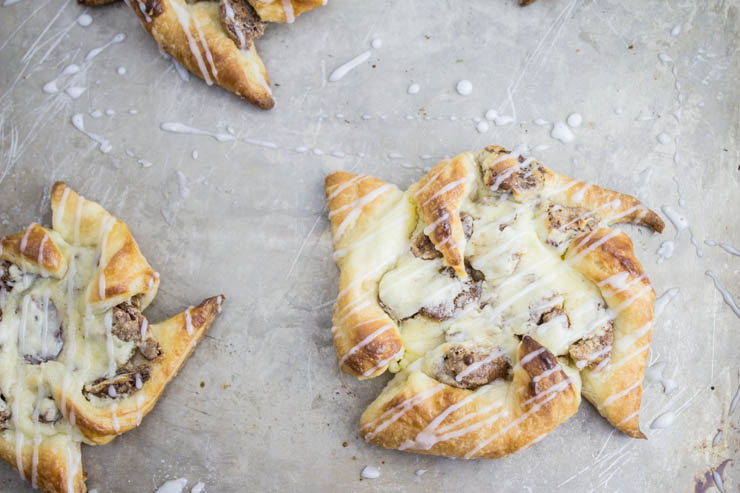 Candied Pecan Cheese Danish
Candied Pecan Cheese Danish recipe from SouthernFATTY.com
Ingredients
1 recipe puff pastry dough or 1 box frozen puff pastry
1 batch candied pecans
8 oz cream cheese, room temp.
½ cup sugar
2 eggs, separate whites and yolks
1 teaspoon vanilla extract
Instructions
Pre-heat oven to 400 F.
Cut pastry dough into 4 inch squares. Lay out on paper coated baking sheet about an inch apart.
Place dough back in refrigerator. It has to stay very cold until the moment you bake it.
Mix cream cheese, sugar, 2 egg yolks and vanilla until combined.
Sprinkle chopped candied pecans onto dough. (alternatively on top of cheese instead)
Spoon about a tablespoons of cream cheese mixture to center of pastry dough square.
For pinwheels, cut slightly in at each corner and fold one corner flap in for each side.
Brush exposed puff pastry with egg whites.
Bake for 15-20 minutes until golden brown.
Cool and enjoy!
Visit us at SouthernFATTY.com and let us know how they were!
Notes
®2014 SouthernFATTY.com - Sharing encouraged with proper linked credit.
What are your favorite pastry fillings? Or are you a croissant purist? Let us know below!