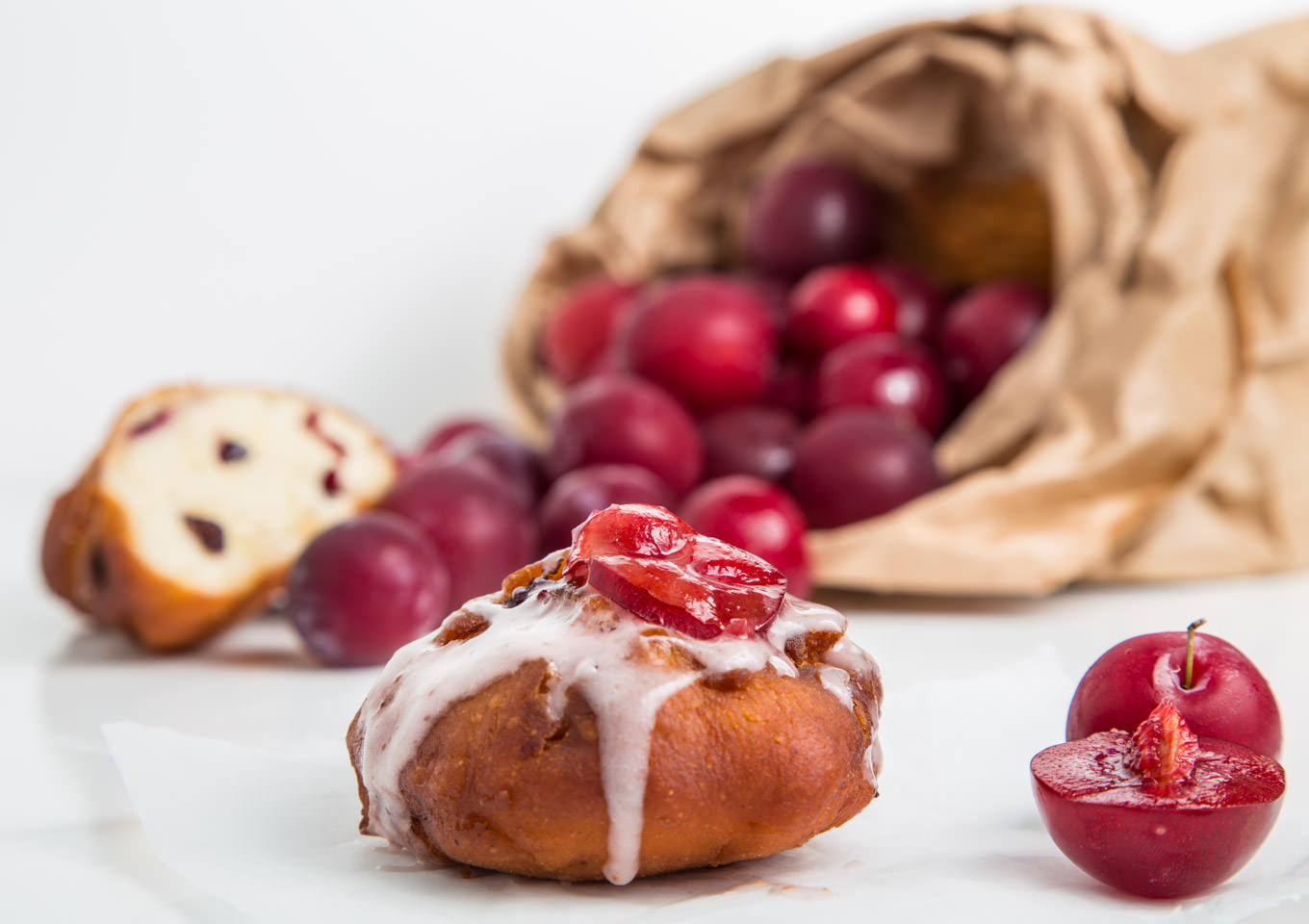 A week or so ago, I was wandering around the Nashville Farmer's Market with some friends when it hit me. Like a glimmer of a hidden treasure chest in the corner of my eye. The older lady behind the table must have seen my unconscious excitement, and started to try and sell me on the goods.
She had no idea, but in reality, there wasn't anything she could say to keep me from buying a ridiculous amount of these beauts.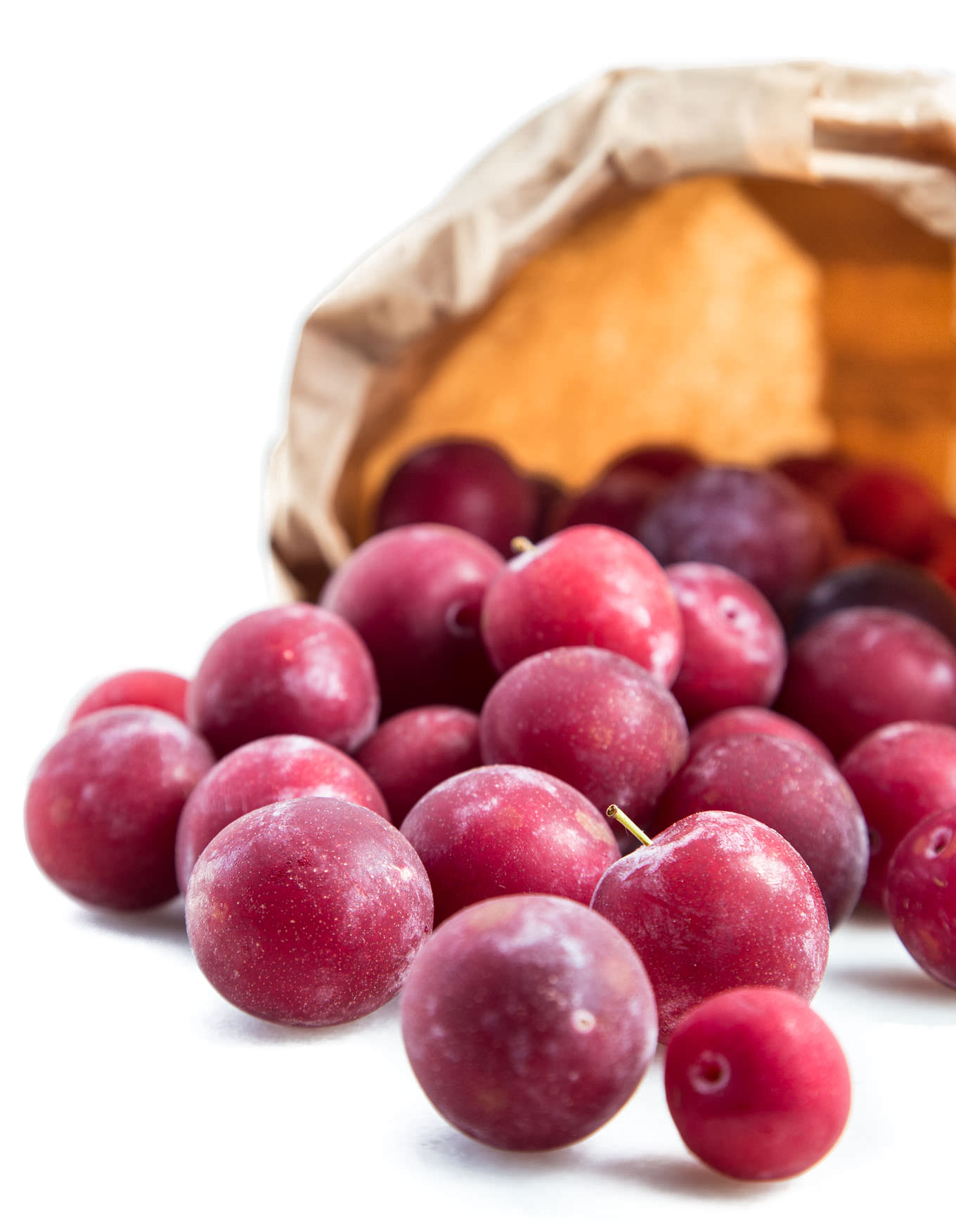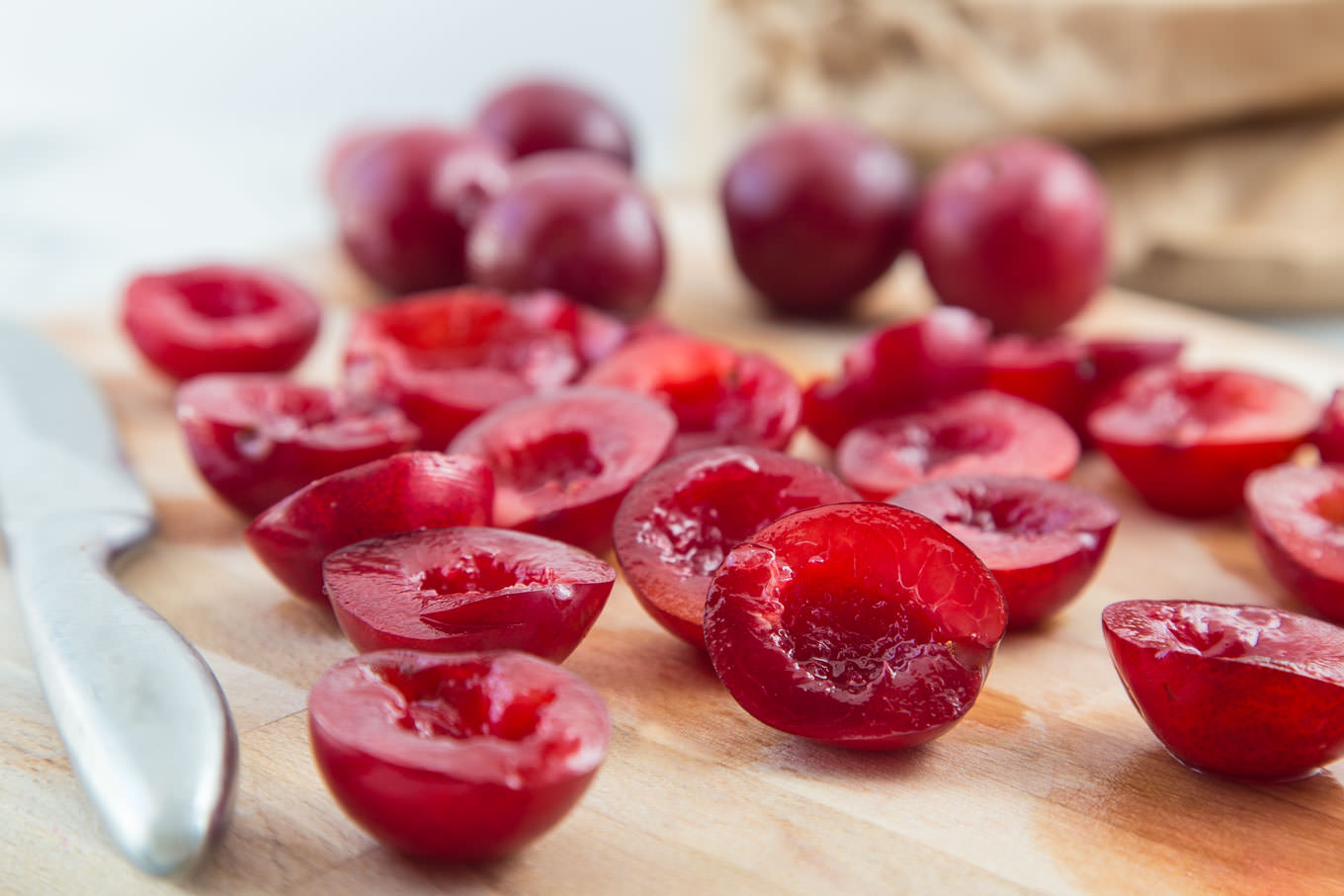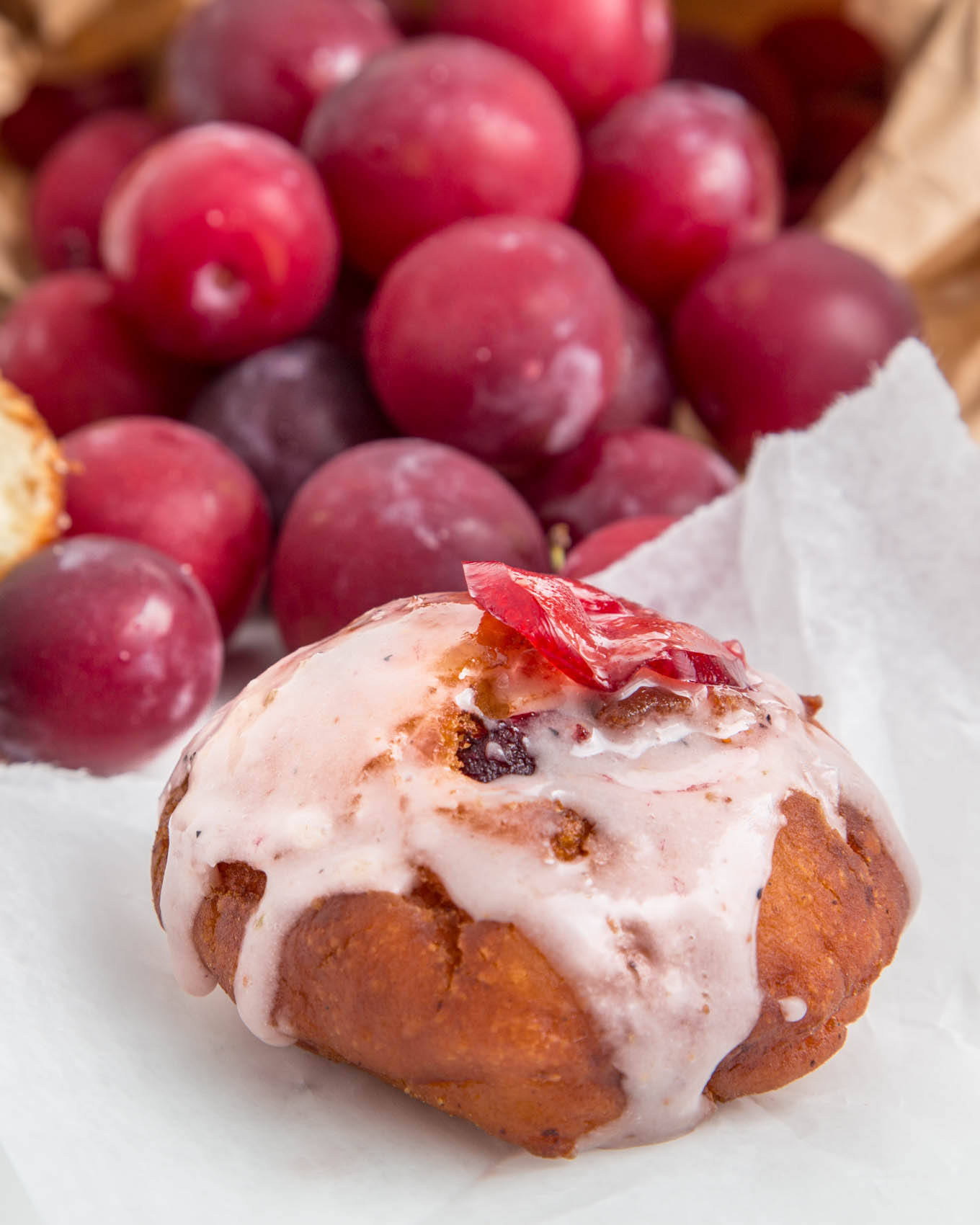 Plums are one of the more underrated fruits, I think. With the exception of their spotlight in the lyrical verse of 'Twas the Night Before Christmas, sugar plums are something that many may think are mystical, magical fruits. Sorta like the unicorn of the fruit world. I can easily see how most people may not have much experience baking with these, as their season is apparently insanely short. The sweet sales lady claimed it was only two weeks. Maybe that's true… maybe it was her way to get me to buy 2 large bag-fulls. Give your local market a once-over for these. PS- It worked.
Look what Lindsay from Love & Olive Oil made with her bounty from the market!
Either way– Wake up, y'all. Sugar plums are as real as Rudolph. When ripe, are the perfect balance of sweet and tart. With a pile 'o pits being the only prep work, you'll have a great canvas to create savory or sweet alike.
You'll certainly see them pop up here again in the near future. For now, I decided to do what I do best. Fry something spectacular. Enjoy, y'all!

Plum Glazed Cake Donuts
Sweet plum classic cake donuts from SouthernFATTY.com
Author:
Phillip Fryman | SouthernFATTY.com
Ingredients
Donuts
1 and ¾ cups flour, AP
¼ cup plus 2 tablespoons sugar, white granulated
½ tablespoon baking powder
½ teaspoon salt
¼ teaspoon baking soda
¼ teaspoon nutmeg
¾ cup buttermilk
3 tablespoons butter, melted
1 teaspoon vanilla bean paste
1 egg, lightly beaten
1 cup sugar plums, pitted and chopped
Glaze
Instructions
Combine all of the dry donut ingredients in a large bowl and whisk well.
Whisk together buttermilk, egg, butter, vanilla.
Mix flour and buttermilk additions together.
Lightly flour plum pieces and add to last folds of dough.
FOLD together. Do not stir or mix aggressively.
On a floured surface, pat out dough about ½ inch thickness.
Using floured donut cutter, punch out rounds and very lightly transfer to lined baking sheet to rest.
Heat oil to 360 F.
Once heated, fry donuts until golden on both sides. Transfer to paper towel lined sheet to cool.
For glaze, combine and whisk very well. Allow to sit for 10 minutes before coating donuts.
Dip donuts one-by-one and allow to sit for icing to harden.
Find more recipes on SouthernFATTY.com.
What's your favorite summer quick pick fruit? Comment below and let us know!