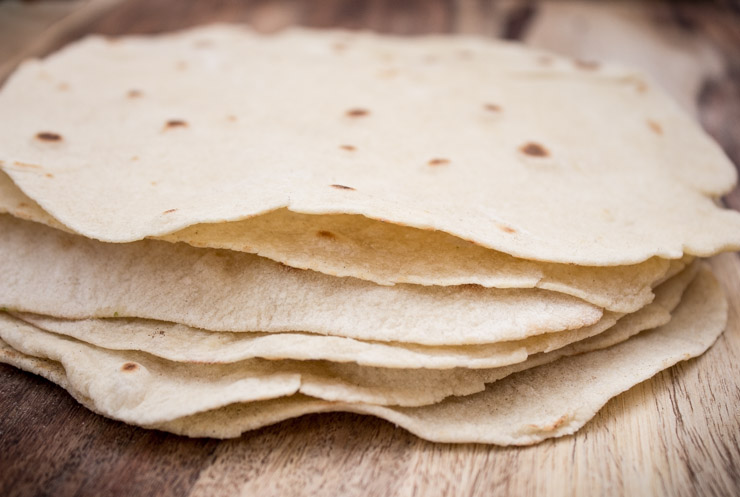 There isn't much that is better than taco night at home…. unless you also make your own tortillas! I discovered how ridiculously easy these are to make when I had a midnight taco craving and lacked the get-up-and-go to make a TB run (and that means a lot… I do love a cheesy gordita crunch!).
Success! Pull out the ol' cast iron skillet again, because these homemade tortillas will have you eating tacos every night.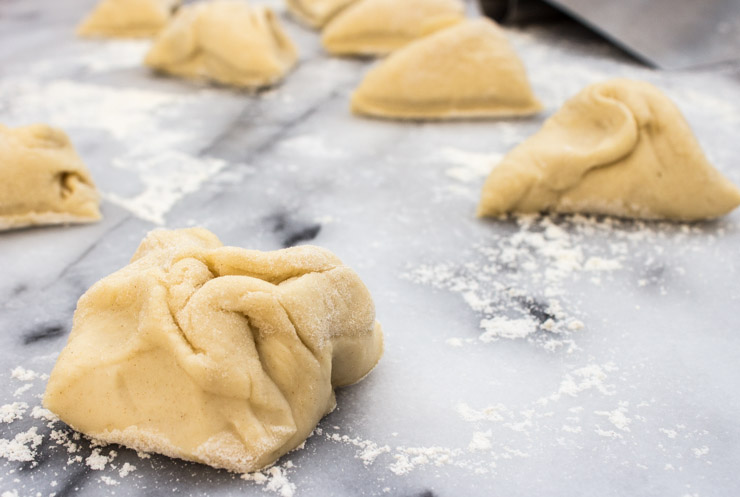 All you need for this fiesta is a few ingredients that you will certainly already have in the kitchen and a stiff margarita. I've made a batch of these and kept them for a couple days without any issue. Next stop, quesadilla land!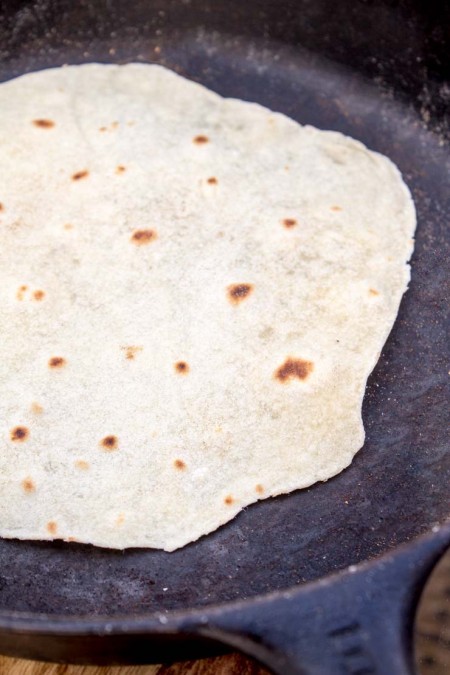 If you've ready any of my old posts, you'll know that I am a sucker for a good ol' Southern cast iron skillet. They keep their heat, cook evenly, are indestructible and are the key to a good homemade tortilla. You want a high heat pan that will evenly cook the tortillas in a matter of seconds.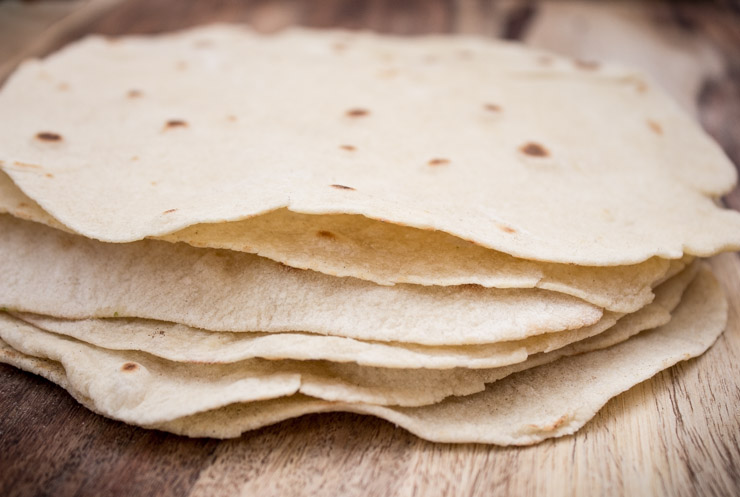 Add some cheese, chicken or beef and maybe even some of our homemade guacamole. Party at your place! Be sure to send me the invite! 🙂
5-Minute Tortillas
Homemade, fresh flour tortillas.
Ingredients
2 cups flour, all-purpose
1 tablespoon butter, room temperature
1 teaspoon baking powder
½ teaspoon salt
⅛ teaspoon taco seasoning (optional, but delicious!)
¾ cup water
Instructions
Combine all dry ingredients with the butter into mixer with dough hook.
Mix until roughly combined.
Add water and mix until smooth dough forms, about 2 minutes.
Remove and divide into 10-12 portions.
Roll out into circles on lightly floured board with floured rolling pin. Aim for dime thickness.
Heat dry skillet over medium/slightly above medium heat.
Cook dough circles in dry pan until golden bubbles form. Flip and cook slightly to color other side.
Stack with paper towels between to prevent soggy tortillas.
Enjoy! Visit SouthernFATTY.com for more.
Notes
2014 - SouthernFATTY.com
What's your favorite tortilla inclusive recipe or meal? Let us know below!