Indulge in the irresistible twist of amaretti cookies infused with lemon icebox whiskey cream. Recipe for lemon whiskey cream amaretti cookies with the perfect blend of almonds, citrus, lemon cream.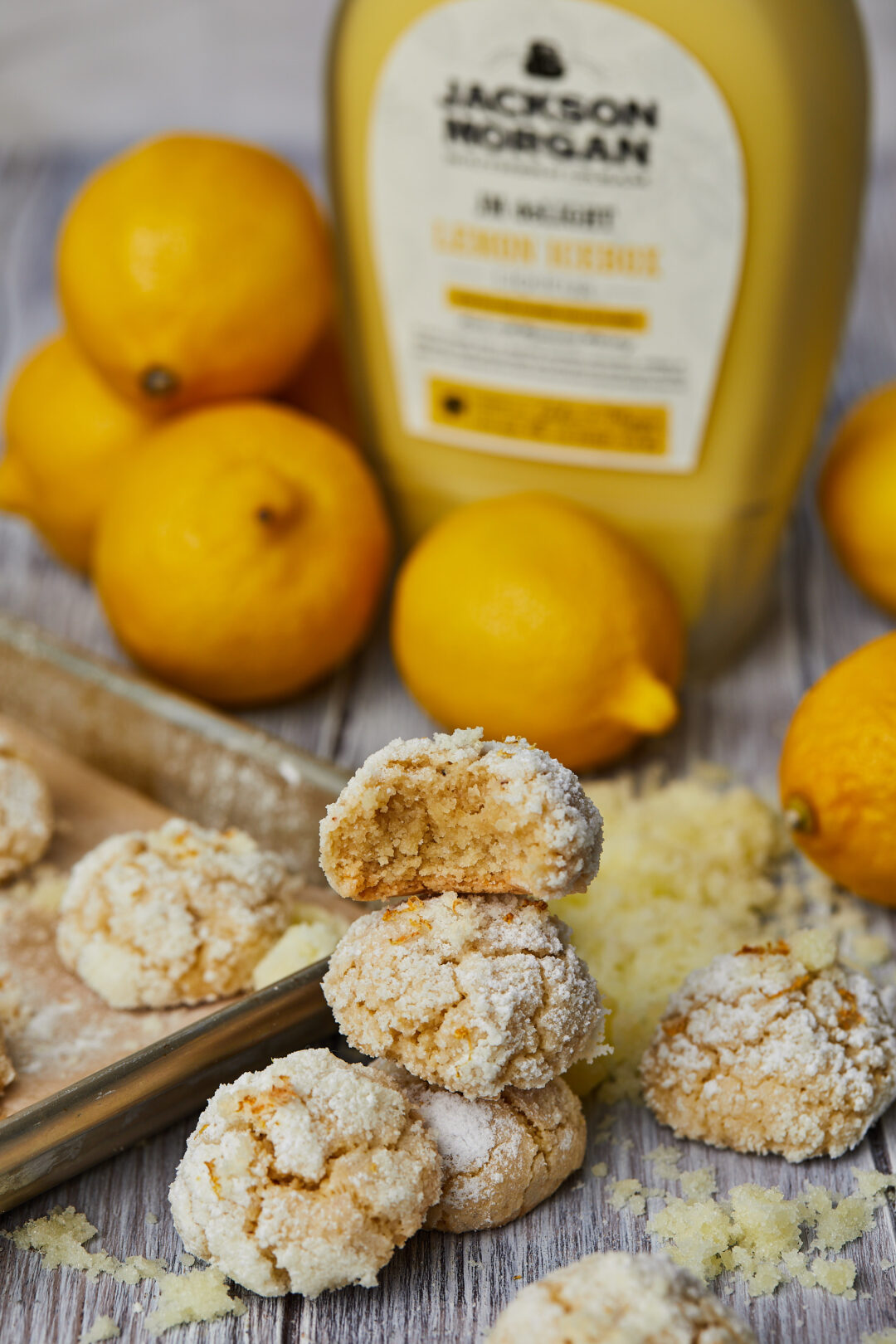 At the nutty center of these sensational cookies is the combination of delicious almonds and a heavy splash of lemon whiskey cream. You heard me! My favs at Nashville's own Jackson Morgan Southern Cream have just released two new flavors and I was lucky enough to be one of the first to grab a few bottles to see what I could whip up. These amaretti cookies have a citrus kick and the best duo of crispy and chewy.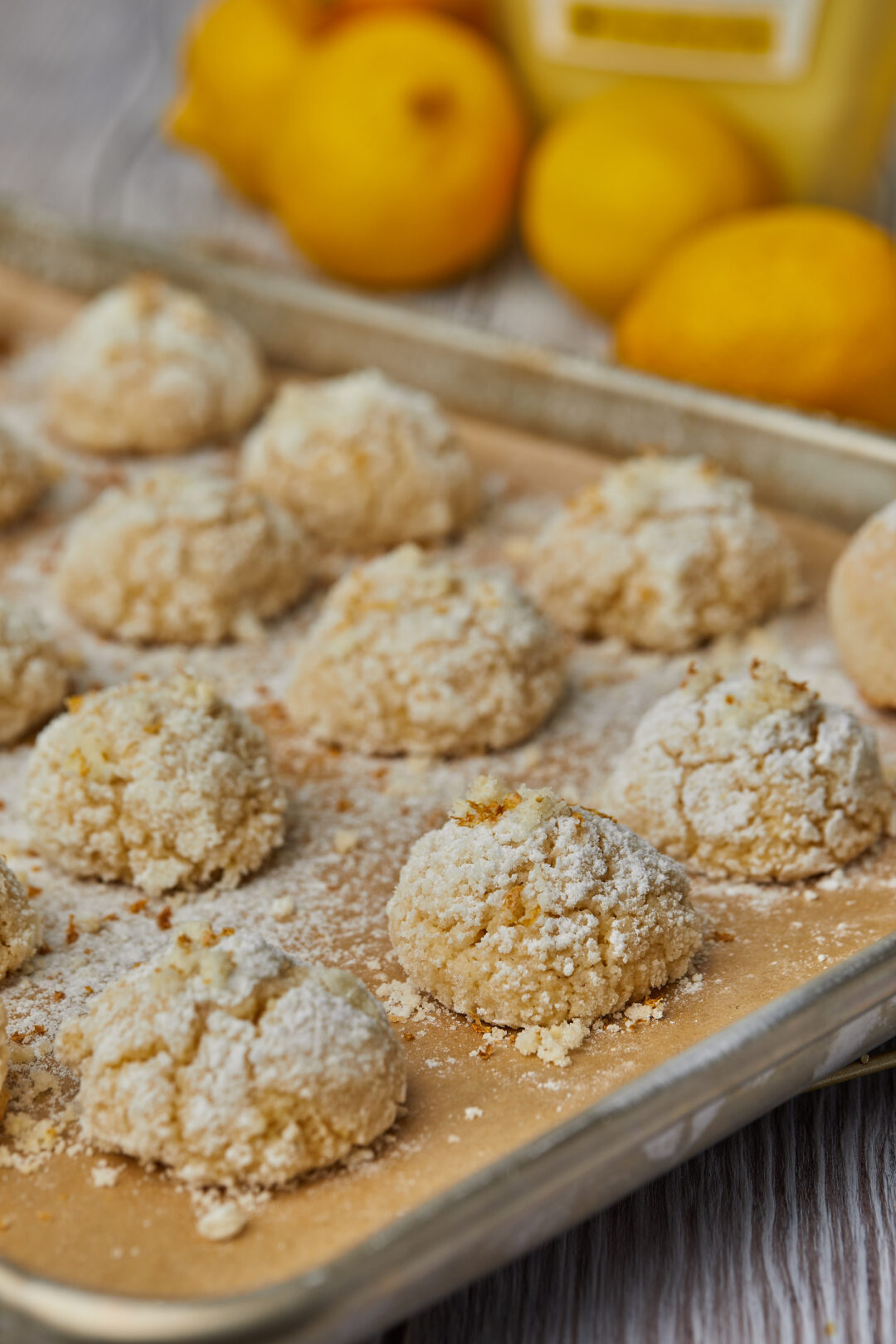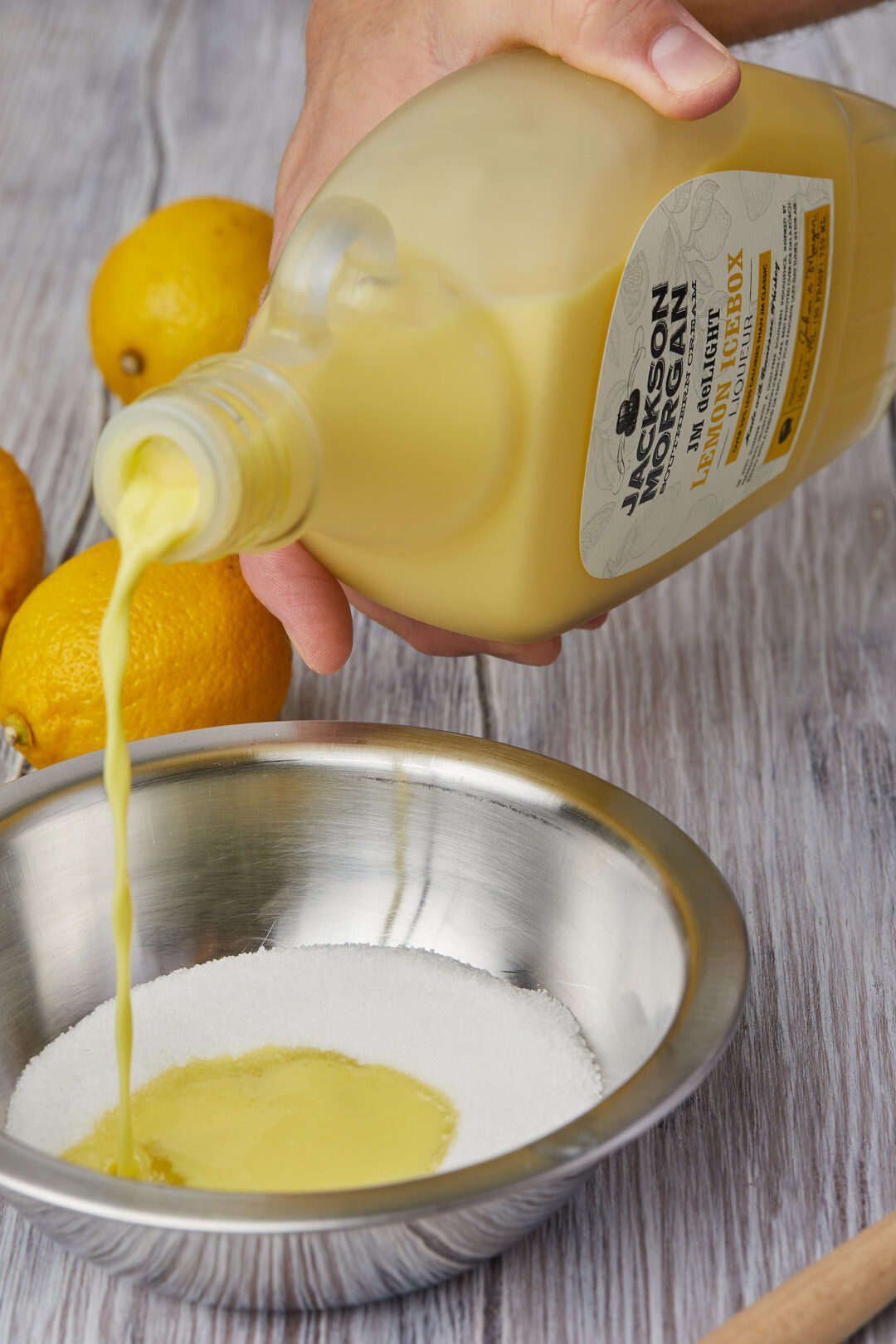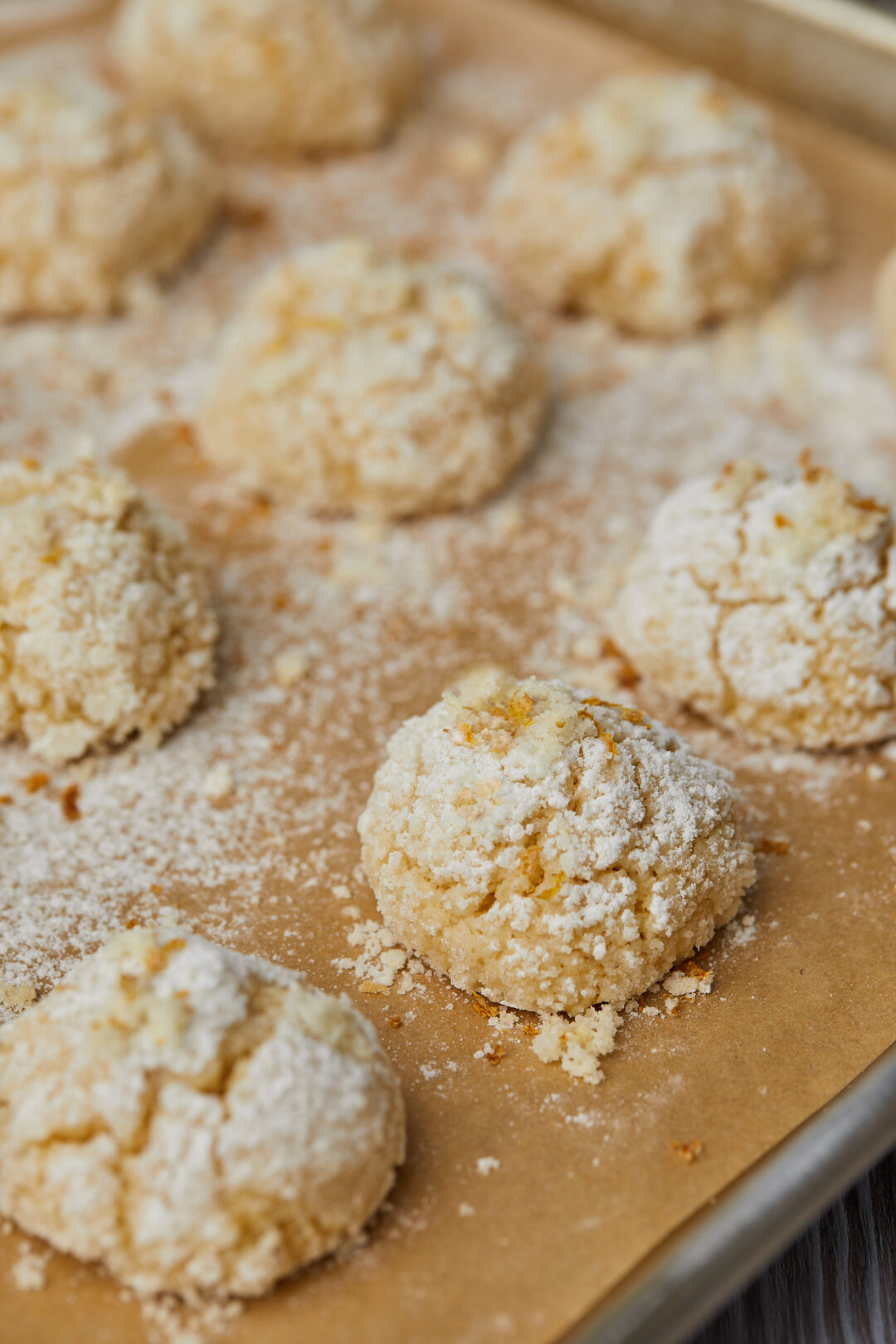 Amaretti Cookies with a Twist
Amaretti cookies are an Italian, almond-based cookie that have as many varieties as there are villages in Italy. It's pretty neat to read about all of the twists that they all have. Probably one of the most simple cookies to make, amaretti have the added bonus of being pretty flashy when they are served. I opted for a super crispy crunch with a bit longer baking time than some and the addition of some lemon whiskey cream sugar on the outside.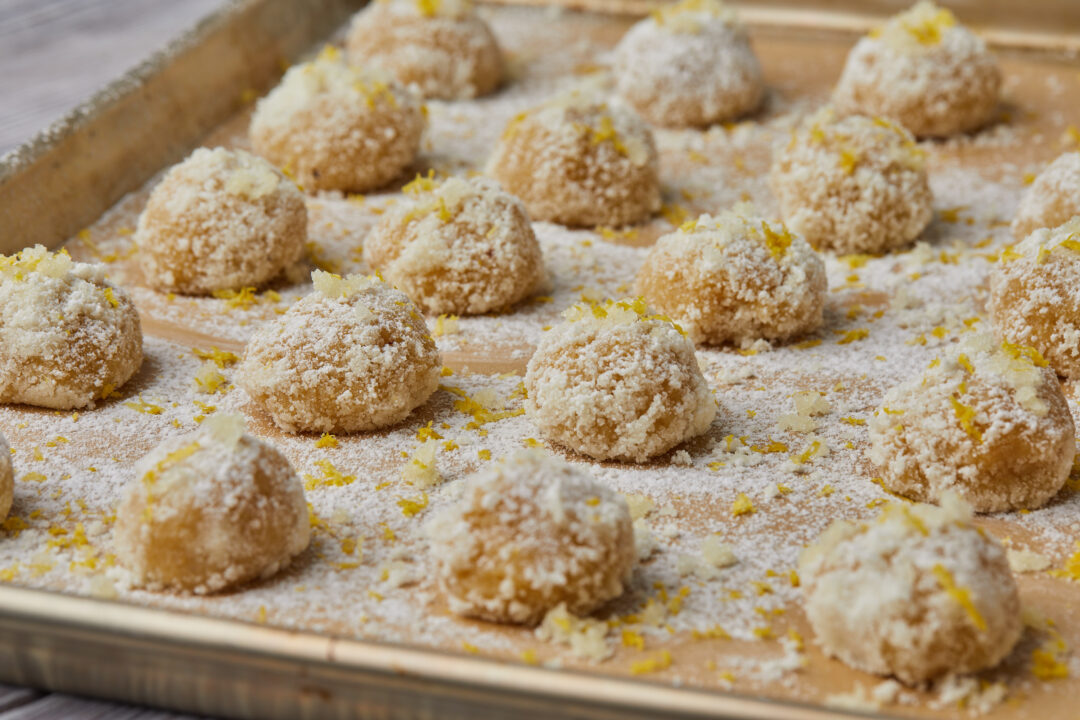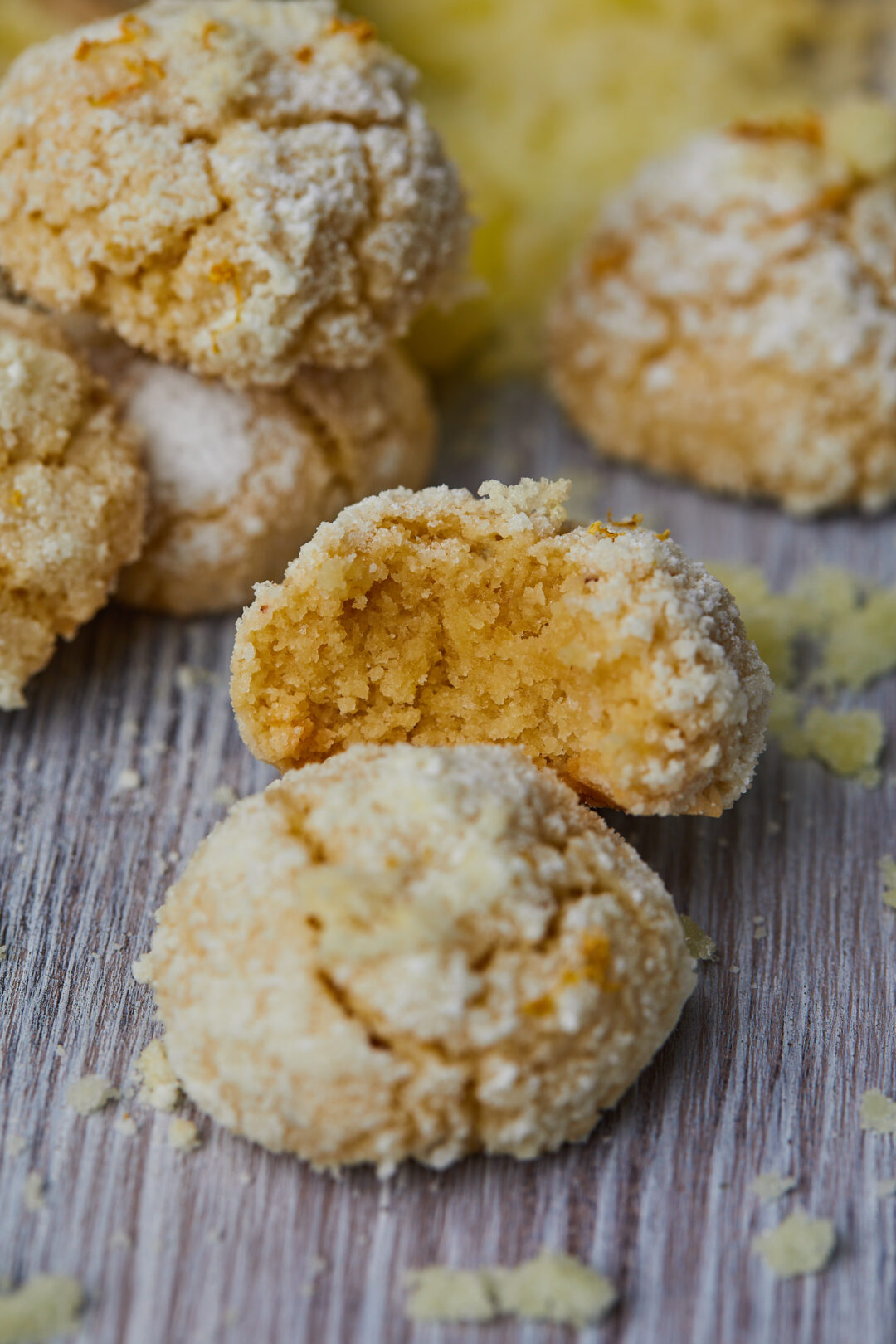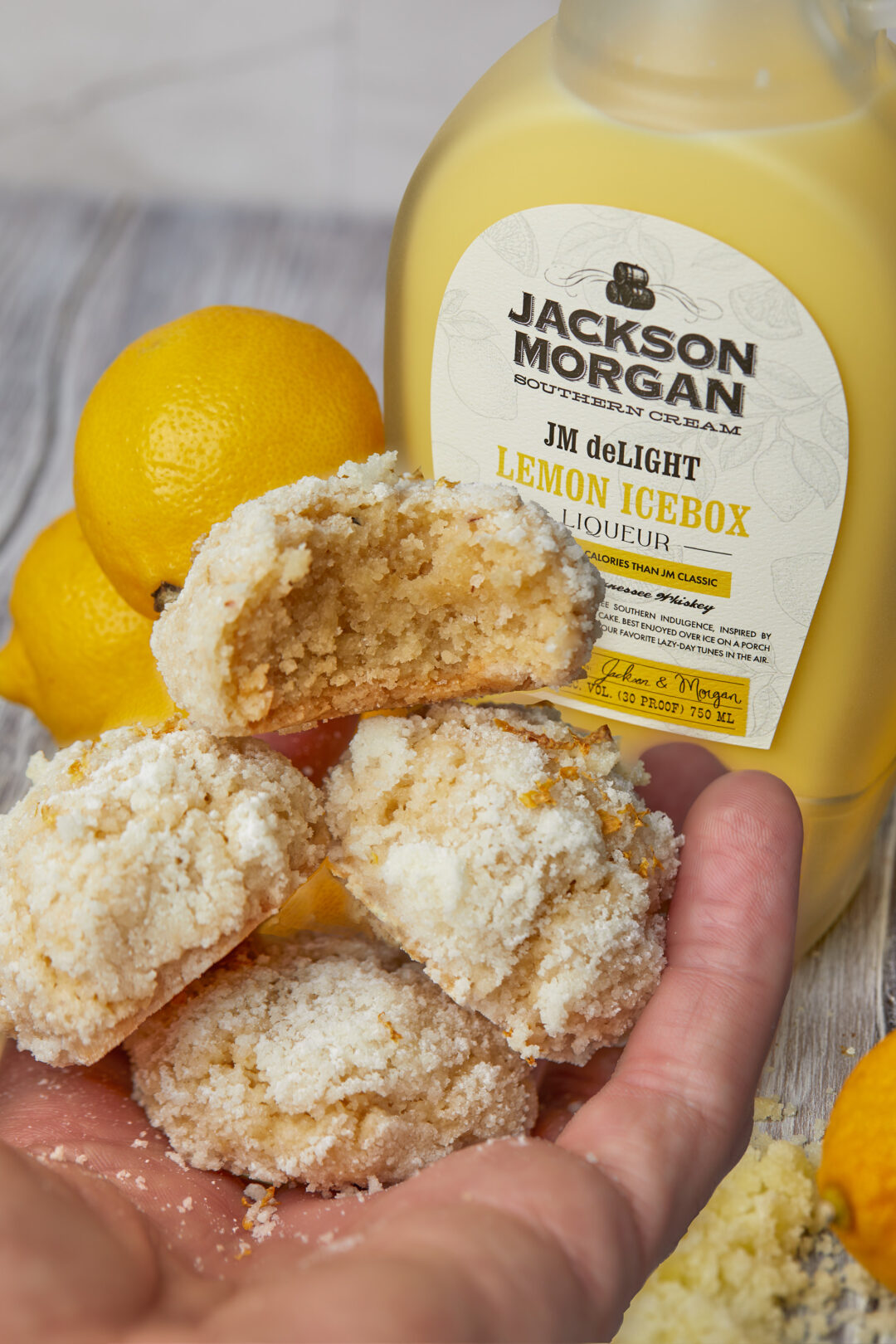 Trust me… This will absolutely not be the last time that I say lemon whiskey cream sugar on here. Since almond can sometimes push other flavors out of the way, I was testing some different ways to incorporate the Jackson Morgan deLIGHT Lemon Icebox. Usually, you roll the cookie dough in sugar before baking. Sometimes powdered sugar, sometimes granulated. Since this is the first texture and flavor to hit your mouth, why not spike it up a bit? In comes the JM!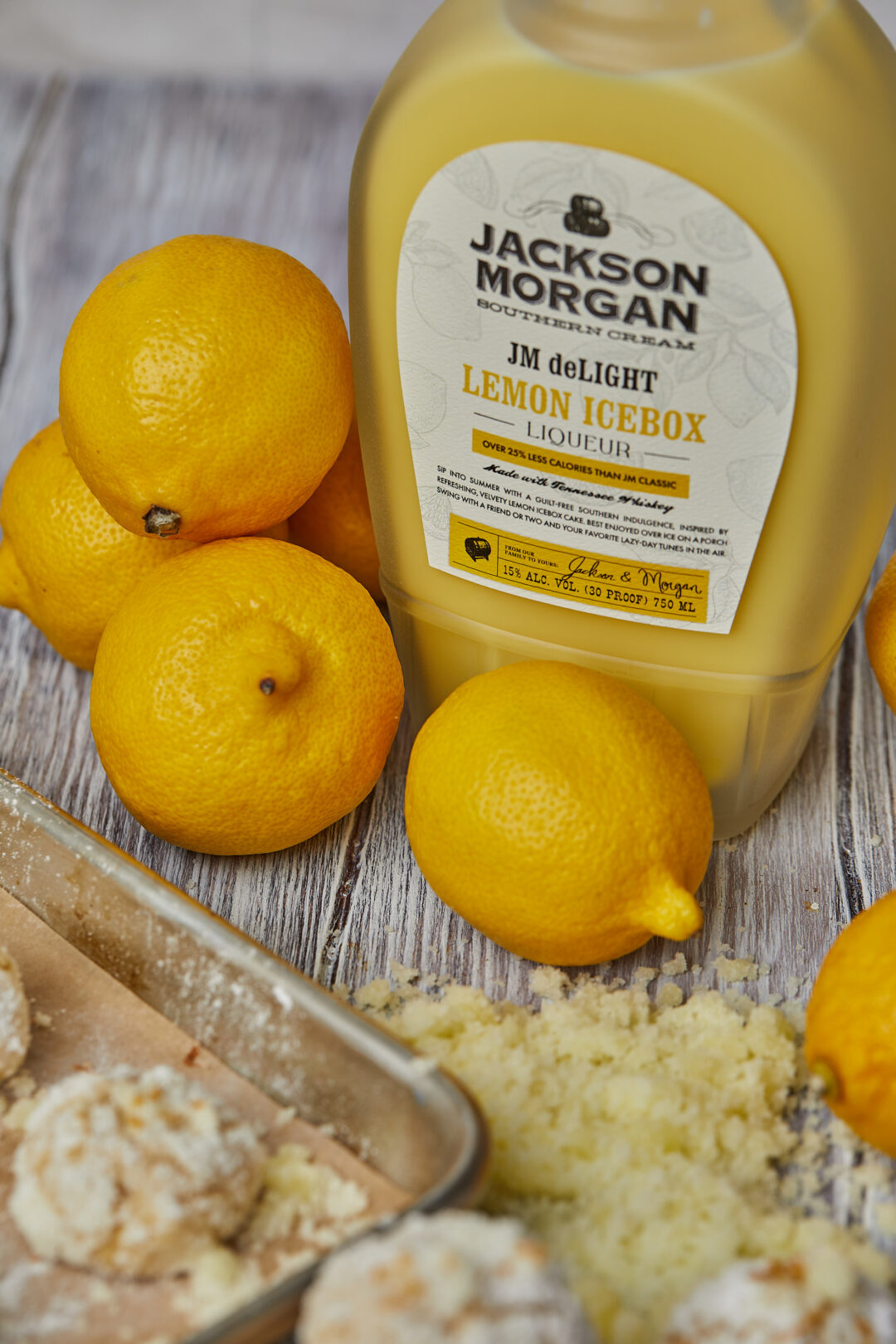 Lemon Icebox with a Kick of Tennessee Whiskey
Everybody who is anybody knows that I absolutely love baking and blending using the Jackson Morgan liquors. Sometimes flavored creams can be less-than-wonderful when it comes to the taste. Jackson Morgan has mastered the blends with their Tennessee whiskey southern creams. Brown sugar cinnamon, banana pudding, salted caramel, and more. I've used every single one of them in recipes in the past and am not ashamed to say that they make a morning coffee that much better.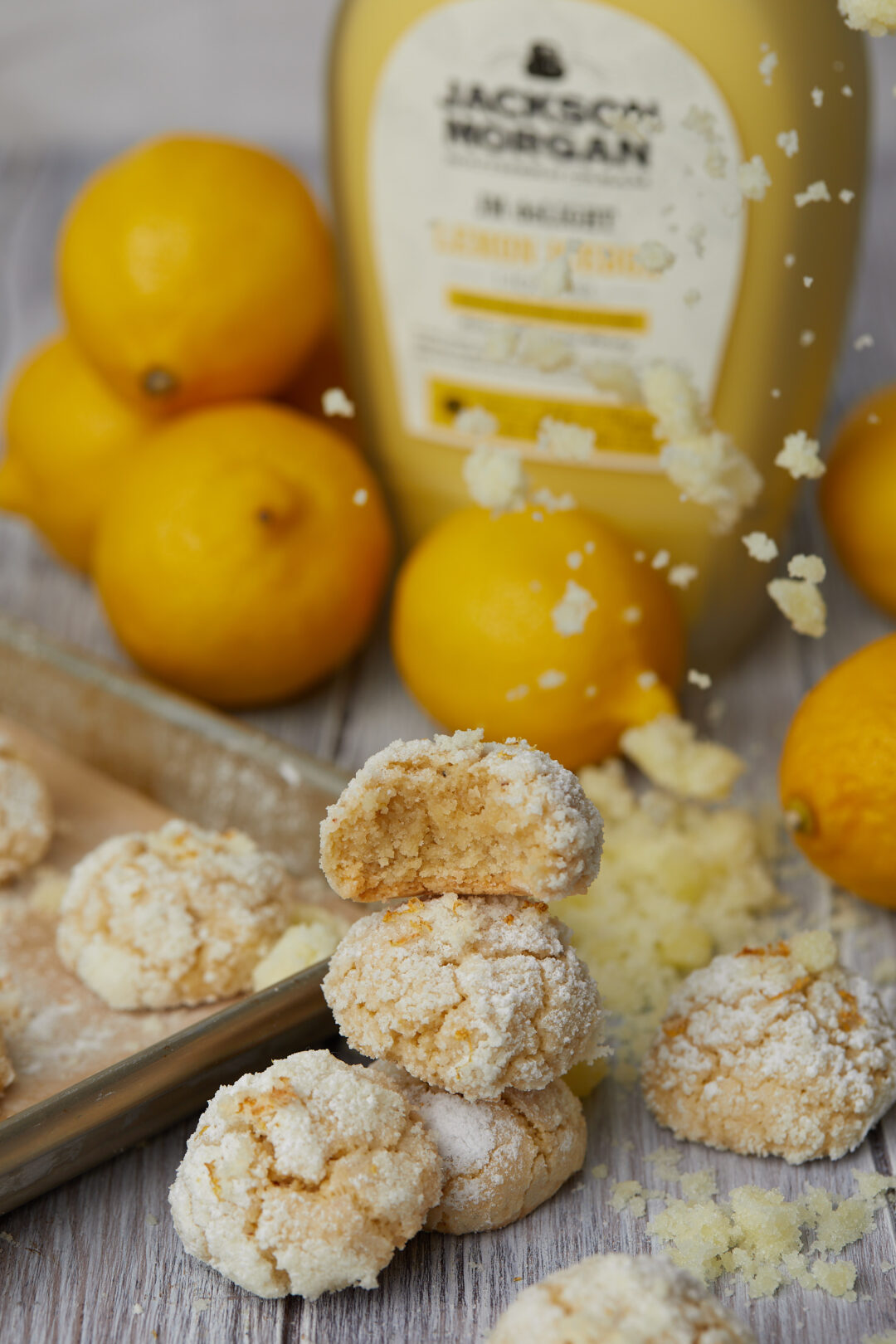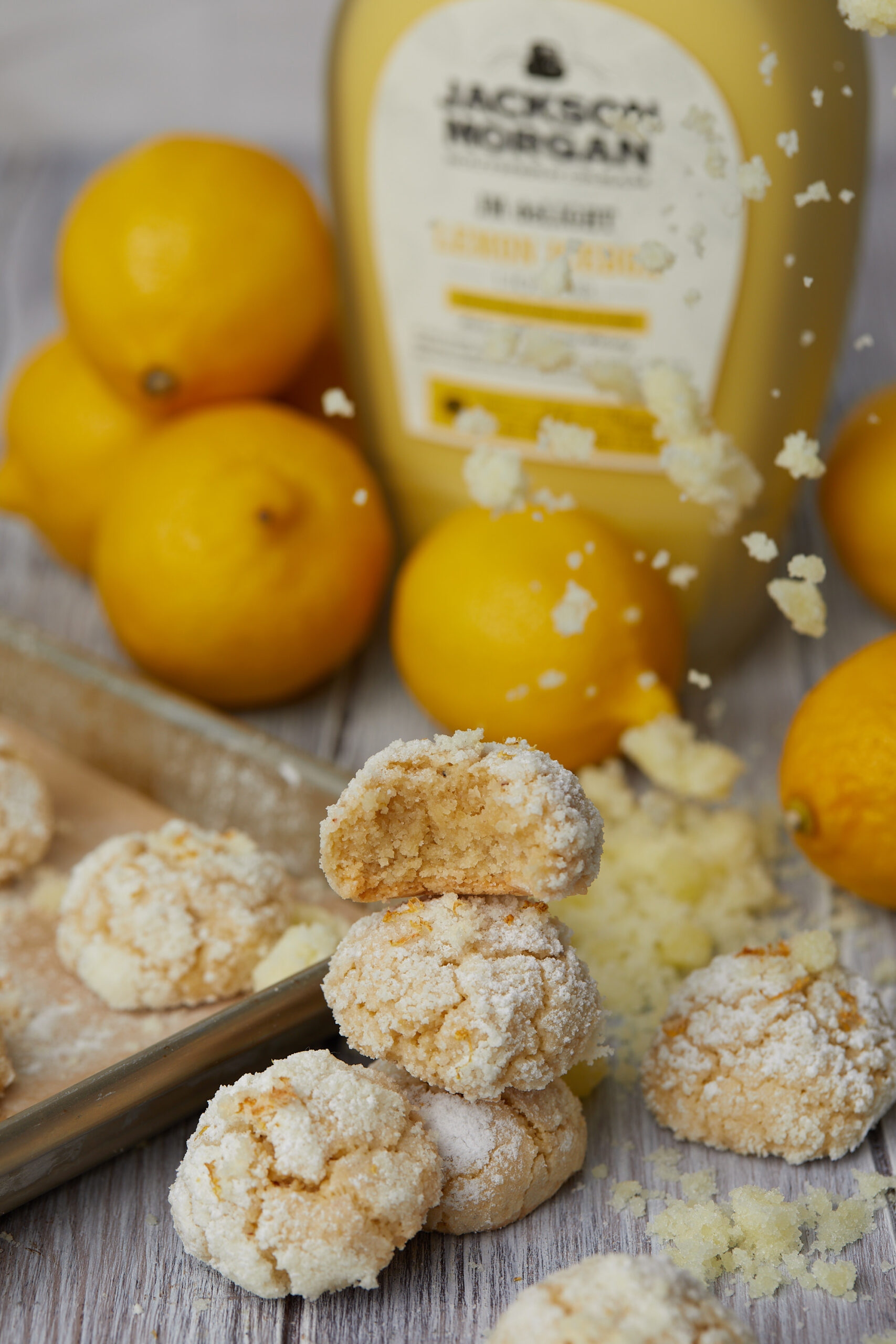 Part of their new deLIGHT line of reduced sugar and calorie flavors (25% less than the standard flavors) is the new Lemon Icebox sip. It tastes just like a blended lemon-ice with a rich vanilla note. It's probably my favorite of the fruit flavors in the JM line right now with summer in full swing. I have so many ideas about how to blend it into my bakes, with cheesecake, milkshakes, and lemon macadamia nut cookies on the list. The other new deLIGHT flavor is a lighter version of their famous Salted Caramel.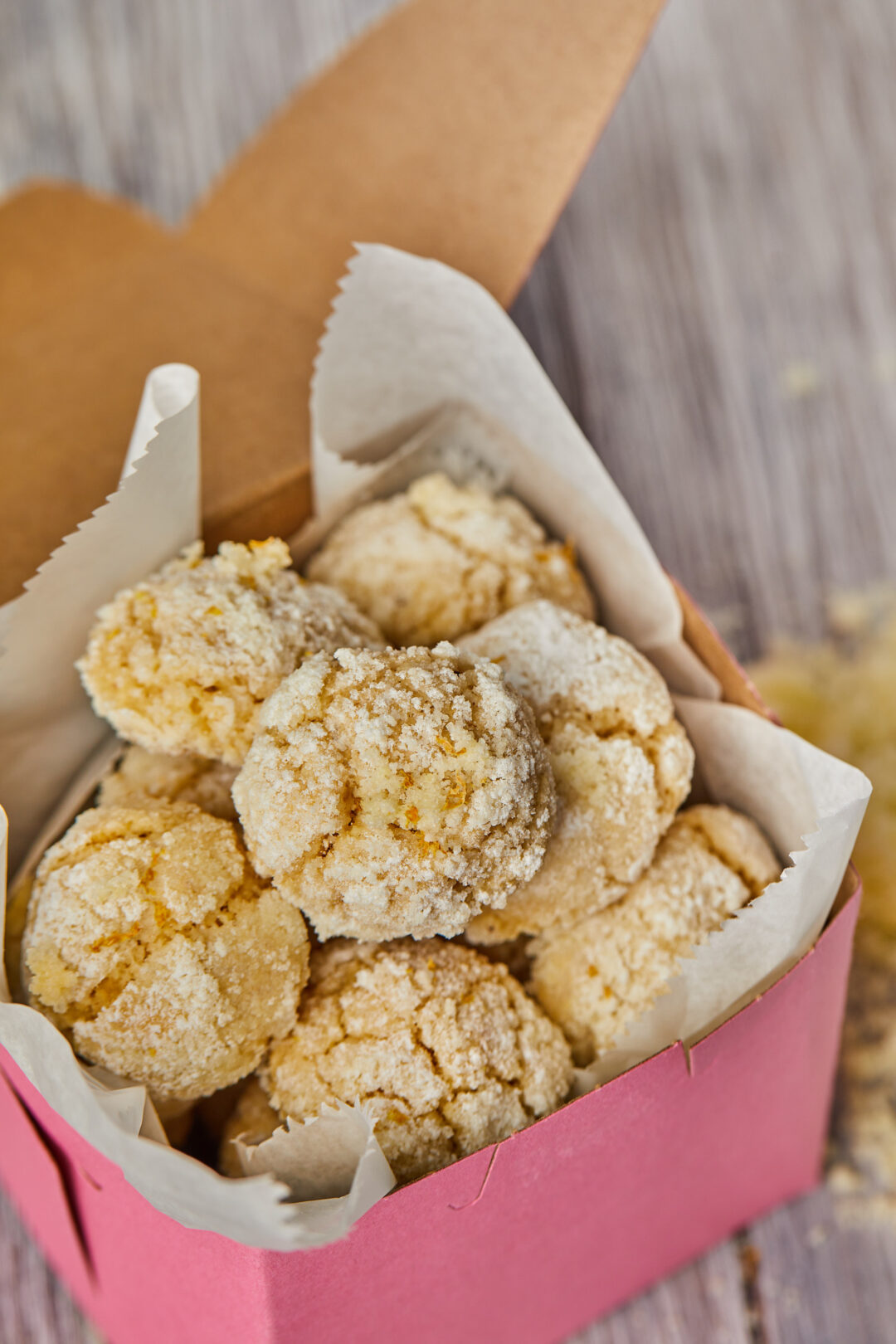 Almonds, Whiskey, Cream… Cookies! Oh my!
Take that delicious creamy whiskey-infused almond dough along with a subtle warmth or almond flour to complement the bright lemony notes of the infused sugar (and a splash or three in the dough for good measure).
Yield:

16-20 cookies
Lemon Whiskey Cream Amaretti Cookies
Ingredients
Amaretti Cookies
295 g (2 1/2 cups) almond flour
100 g (1/2 cup) sugar, granulated
30 g (1/4 cup) confectioners sugar
60 g (2) egg whites
zest from 1 lemon
50 g (3 tablespoons) Jackson Morgan Lemon Icebox whiskey cream (linked below)
2.5 g (1/2 teaspoon) salt
2.5 g (1/2 teaspoon) baking powder
Topping
200 g (1 cup) sugar, granulated
50 g (3 tablespoons) Jackson Morgan Lemon Icebox whiskey cream (linked below)
Instructions
Preheat your oven to 300°F (150°C) and line a baking sheet with parchment paper.
In a mixing bowl, combine the almond flour, granulated sugar, confectioners sugar, lemon zest, salt, and baking powder. Mix well to ensure even distribution of ingredients.
In a separate bowl, whisk the egg whites until they reach stiff peaks. This will take a few minutes by hand or use a mixer.
Gradually fold the whisked egg whites into the dry ingredient mixture. Gently mix until the ingredients are fully incorporated and you have a sticky dough.
Add the first portion of Jackson Morgan Lemon Icebox whiskey cream to the dough. Fold it in gently until it's evenly distributed throughout the dough.
Take small portions (heaping tablespoon / 0.5 oz) of the dough and roll them into balls. (I prefer to use the cookie scoop linked below.)
In a bowl, combine the topping sugar and whiskey cream. Use a spatula and mix very well until fully incorporated.
Roll the rolls of cookie dough in the prepared sugar. Press lightly to coat well.
Place the balls onto the prepared baking sheet, leaving some space between them as they will slightly spread during baking.
Bake the cookies in the preheated oven for about 20-25 minutes, or until they turn slightly golden on the outside edges. The cookies should still be slightly soft in the center.
Once baked, remove the cookies from the oven and let them cool on the baking sheet for a few minutes. Then transfer them to a wire rack to cool completely.
Once cooled, the amaretti cookies are ready to be enjoyed! They have a delicious almond flavor with a hint of lemon and a delicate, chewy texture.
Find more recipes on SouthernFatty.com.
Notes
Partnership with Jackson Morgan.
Recommended Products
As an Amazon Associate and member of other affiliate programs, I earn from qualifying purchases.