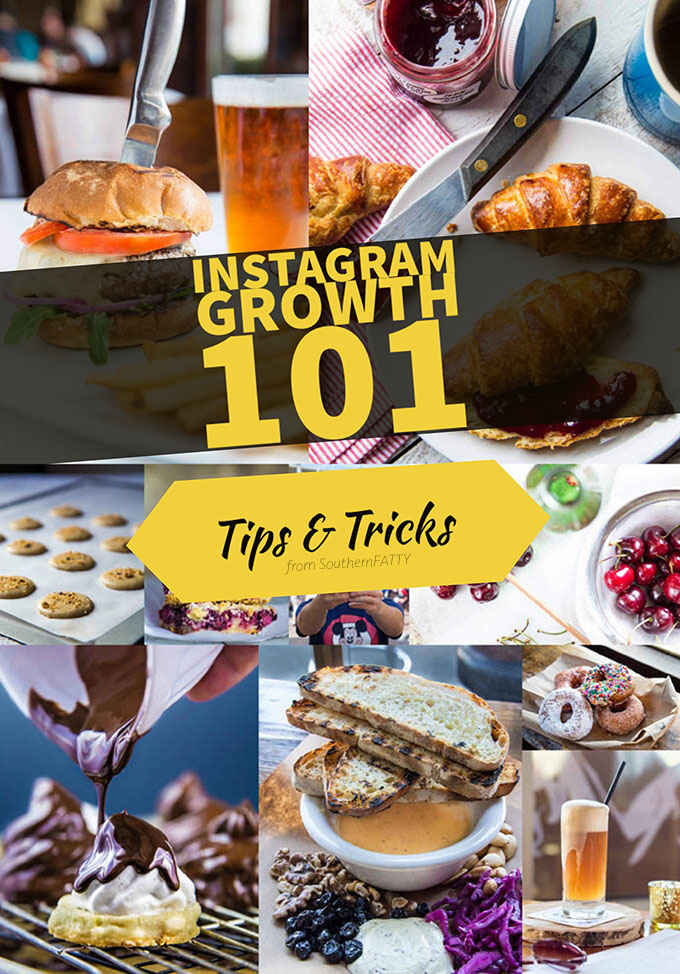 How do you build a following? Tips or pointers? What do you use to take your pictures? Do you take your camera everywhere for Instagram pictures? What do you edit your pictures with? The most frequent questions that I get from members of the Fatty community are about social media management and growth.
I'm going to give you the skinny on the Fatty in a series of posts where I spill all of the baked beans about what I've done to grow my brands social presence. I'll share my favorite tricks, what I take my photos with, and even link you to my favorite photo-boosting free app, Adobe Post.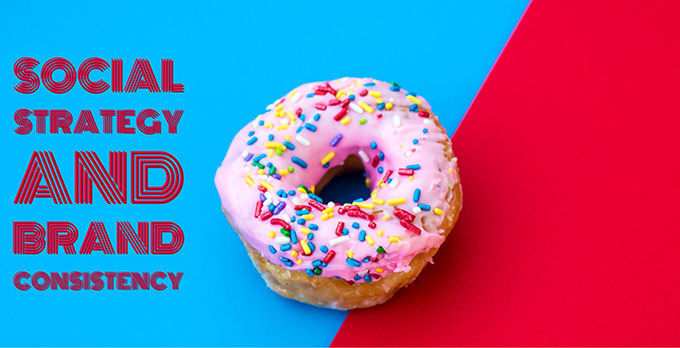 Before you try to decide what tools of the trade may help give you that place in the spotlight, you have to go back to the basics. When I started my blog and social outlets, I just sorta posted whatever I had available. While that is very organic and simple, it also doesn't really work out to expand growth exponentially. You have to take some time to make a solid plan for what you want your brand to be, and how you want people to experience it for the best impact.
What do you want people to think of when they hear your brand's name? For me, it's pretty straightforward. You wouldn't expect to see a salad posted every day. Sometimes, sure. You need to develop a brand image that you see, and stick with it. People like to know what kind of content to expect. That's why they follow you in the first place. This is pretty evident if you glance at my Instagram. Photos of a cheeseburger will have better engagement than a photo of an avocado. Know what to expect when you are posting your content.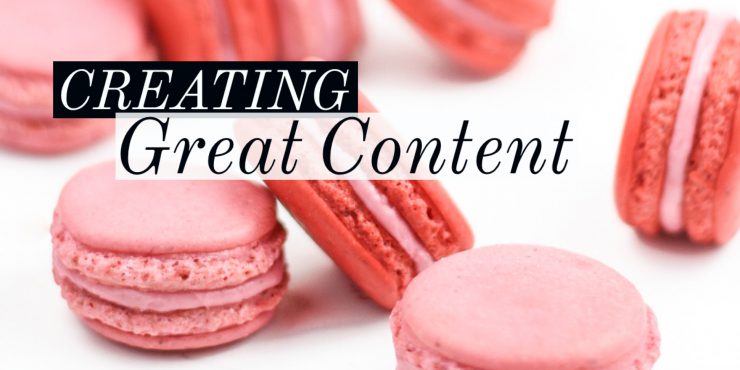 Content is king when it comes to publishing. This is one of those things that people will drive into your head when you ask seasoned bloggers about starting off. It's also one of those things that is difficult to stick with. Create great content before anything else. The best thing I ever did for my blog and social outlets was to focus 100% on making good content, and not looking at any numbers for a while. This is when I've seen my best growth.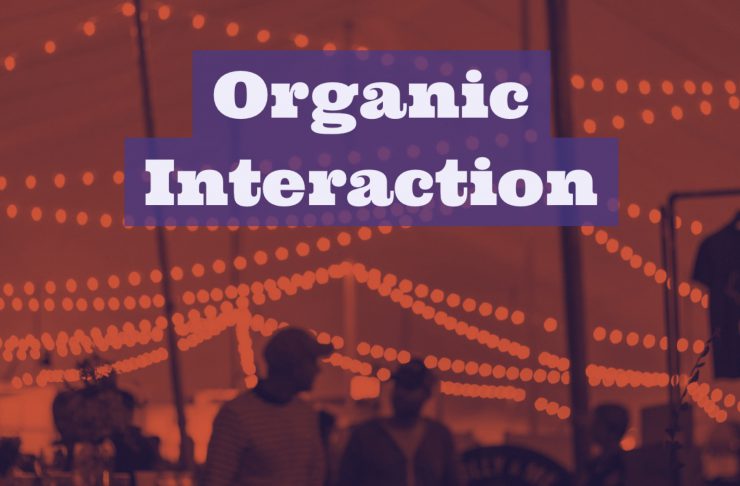 So you have great photos, a clear vision, and are ready to rocket off into the pins, posts, and 'grams of the world's audience. That's fantastic, except you have to get that content noticed by the busy eyes of the interwebs. Pay attention here. This is something that is critical.
Organic interaction is the only way to truly grow a brand. There is no replacement for old fashion interaction to attract users.
When I started working my way up the Instagram ladder, I got incredibly frustrated. I was producing good content, pretty pictures, and unique bites. Where were the people?! That's when I started to just interact more. Because I really enjoyed seeing other people's content, I started viewing the images that were similar to mine (search #hashtags to browse). I started liking and commenting on TONS of photos in my niche. Everything I commented on was real. More importantly, it was specific.
You know those "Nice!" comments that repeat on your images? Nobody is going to pay attention to that. Browse and find images that you truly like, and then let the content creator know about it. Post comments that have meaning. If you like that cake photo, tell them why. Why do you connect with that post about someone's trip to the Smokies? Make it personal. Comments work better than simple likes, although both are important. I almost hate to admit how much time I spend on Instagram each day liking and commenting on photos to keep my growth chugging along. Now… I will say that this process is much more difficult before you hit a larger amount of followers (say 10k). At a certain point, the users you have will interact with your great content more and other users will see that without as much direct effort by you. This doesn't mean to stop interacting, but you might be able to take a lunch break at times.
If you are interacting by using hastags to find images, be sure that you are also using them on your own content. Now… I may lose some people here, but I am a strong believer that using plenty of tags is the way to go. It used to be againt some unsaid rules to use more than a couple tags, but I think people have eased up and figured out that they serve a great function in allowing users to find content that they want to see. Use hashtags that are relevant to your content. No #Bieber tags on that pancakes photo, ok?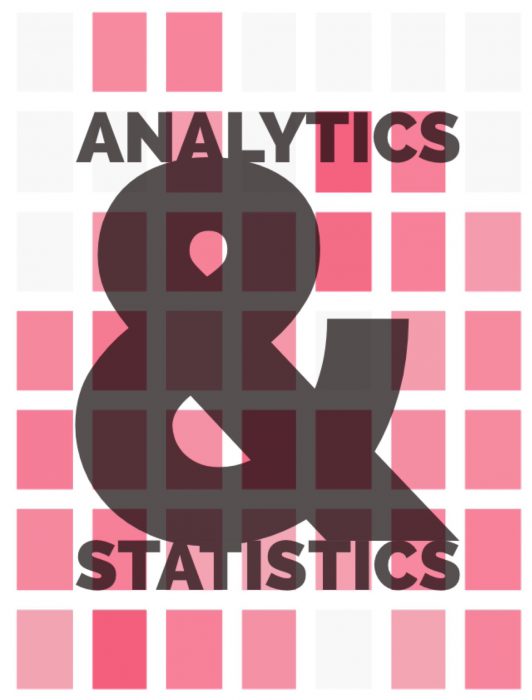 Now… I know I said to not pay a lot of attention to the analytics for your social posts when you are trying to build your presence. Once you develop a solid brand image, you need to start optimizing your placement. Post similar images at different times during the day and make some notes about which time seems to do better. Luckily, as a total nerd, I'm all about some analysis.
For me, first thing in the morning is best. Trial and error, but be sure to learn from the experiences. If you want to get really picky, there are some services out there, like Iconosquare, that will organize all of the data for you. I have used those, but think you can do just as well with a bit of simple observation and a handy steno pad.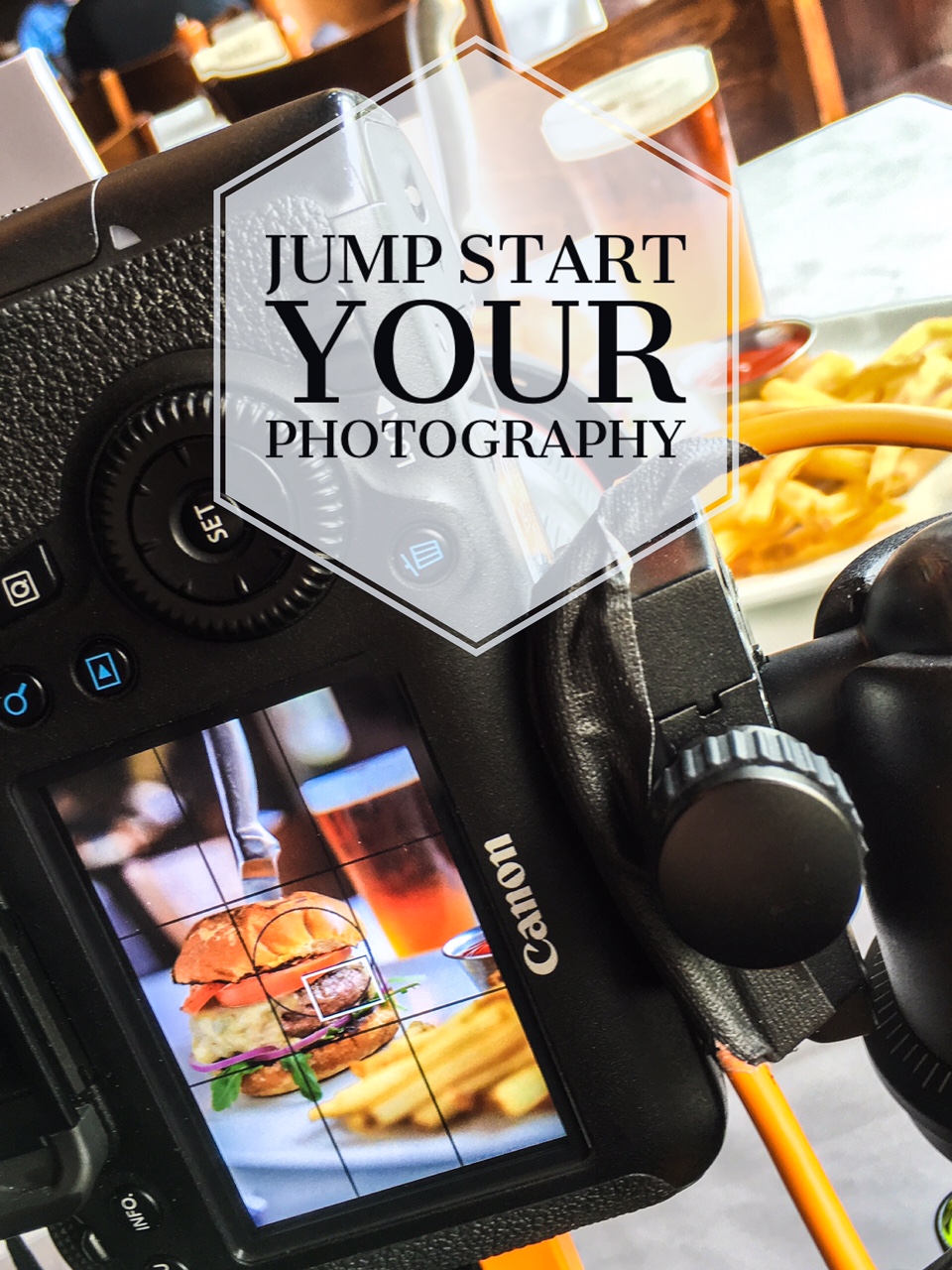 Even as a food blogger myself, I have to admit that most of the time when I browse other blogs, I am just looking at the pictures. That's just how it goes. People love eye candy. Nearly two and a half years in, and even some college level work in photography prior to starting; I cringe when I look at the pictures from my earlier days. I'm sure the same will be true two years from now when I look back to today. The beautiful thing about blogging is that it's truly a journey. While you share your experiences with your readers, you also experience some great changes yourself. It's a win-win situation. That brings me to creating those photos…
I get asked a lot about how I create my photos (specifically on Instagram). When I started, 90% o my photos were straight off of my phone. Today, it's the complete opposite, with 90% of my images coming from my dSLR camera. YES. I take my camera almost everywhere (you'll get over the awkwardness of it). YES. It's a LOT of work. NO, you don't have to do this. When I started, phones didn't have the quality of cameras that they do now. I think that if you really want to improve your interaction, you have to give the users something great to look at. You need something that will invite them to interact. Higher quality, great images usually help to attract a users attention in a world of great photos. This could just be from learning how to use your phone's camera better, editing your photos more professionally, or from going all in with a new camera. Make sure that your photos match the brand image that you have decided to pursue. Consistency is key!
All of the photos from this post were taken with my dSLR, transferred to my phone after I did a bit of editing, and then optimized using Adobe Post to add text and export for my different outlets. Voilà!
We'll chat more about the specifics of what equipment I prefer
in one of the future posts in the series.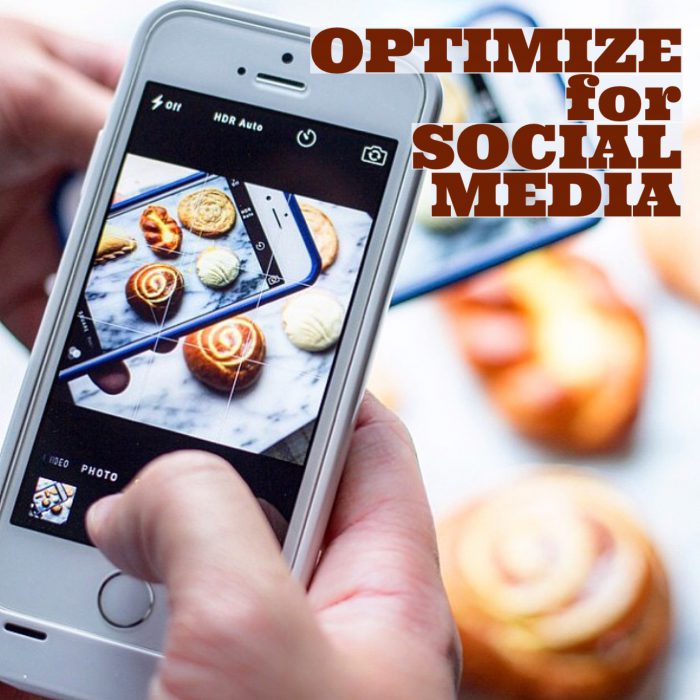 Once you have these beautiful photos, you have to optimize them for the various outlets that you want to post on. I've learned to take photos with the various social outlet photo sizes in mind. I try to take portrait and landscape options for everything that I shoot so I can review what may look best. I post more full-sized portrait photos on Instagram (click the expand arrows after you select your photo to bump it out of square mode) because I like that I can optimize how much screen space that I am getting on the user side. Using as much of this digital real estate as you can will ensure you are getting the most attention from your users. More space means you will hopefully have more interaction.
You could totally edit images to the correct aspect ratio/dimensions, resolution, etc. for each outlet, or you could have Adobe Post do it for you. Y'all heard me. There is now an app that will completely adjust and edit your images to the perfect fit for social and blog posting. I can't sing the praises of this app enough. I can upload an image, edit the image, adjust the sizing, and export to fit any of the social networks perfectly
Adobe is a brand that everyone knows as providing the best platforms to produce the highest quality content for its users. I've used Adobe products for years now (Photoshop, Lightroom, etc.), but this app is the most simple to date. This is a solution for incredibly simple, fast edits to get the best bang for your buck in the realm of photo editing perfection. Speaking of bucks…. This app requires absolutely none. It's FREE!
On top of editing your photos, Adobe Post will allow you to place text and designs on the images. Not only does the app allow you to add text, it actually helps you decide what may be the best look for the addition.
Adobe Post examines your image, choosing color schemes and designs that may fit it best. Seriously, guys and gals. It's absolutely amazing how intuitive and This is a great way to attract that attention that you need to give you a boost. I've been using this app for a while now. I've used it to create feature images for the blog, tons of social media posts, as well as for some of my sidebar navigation images. Best of all? I did ever bit of it from my phone. Did I mention it's FREE to download and use??
Creating images with text or design overlays is a perfect way to encourage interaction from your users. This will set your photos apart from the crowd and give you a great way to optimize them immediately for Instagram, Pinterest, Facebook, etc. While you optimize your photos, you are really optimizing your own time as well. Win, win!
I know it sounds like I'm trying to sell your a new car, but I've really had the best experience with this app, and can't recommend giving it a try enough.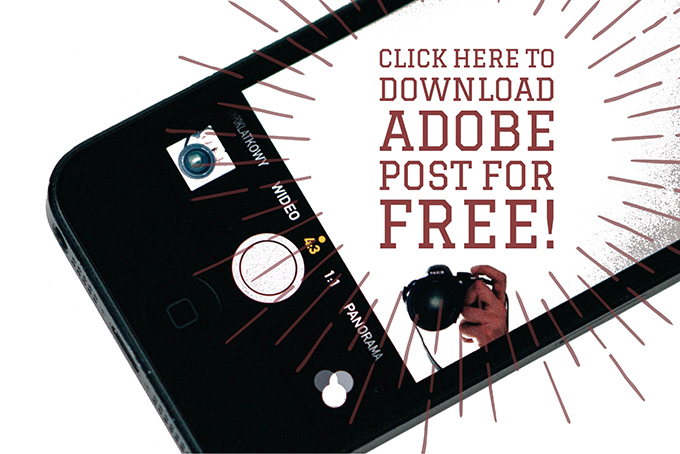 These are some of ways that I have been able to grow my social audience from a couple thousand to over 50,000 active users across our various outlets.
Have you tried these methods? What worked for you?
Are you already an Adobe Post fan?
I'll go into more detail on some of these methods in the next couple months. Stay tuned and subscribe to be the first to find out when we post about how we photograph and share our content.
Have more questions or comments about social media growth?
Share them below in the comments.
Disclosure: This post was created in partnership with Adobe. All thoughts and opinions are 100% my own. I worked with Adobe because I truly use and value their products.