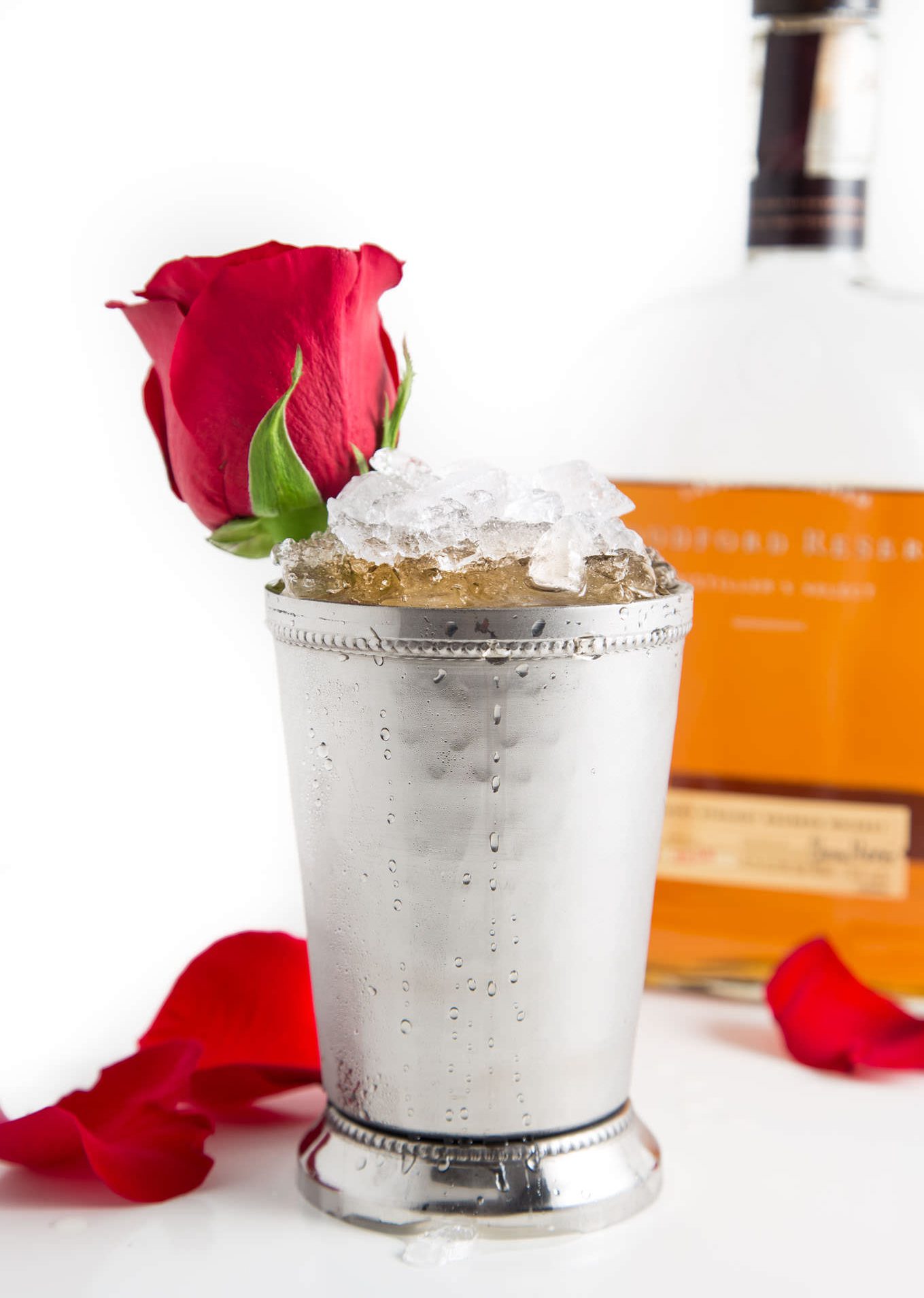 It's the run for the roses over here at the Kentucky Derby today! While I will certainly be drinking my fair share of juleps for you all at Churchill Downs, you can make a run for your very own kitchen with our tribute julep for todays Julep Week cocktail.
A bit of rose water infused into some good ol' Kentucky bourbon will do the trick.
---
Interestingly enough, when I was doing a bit of back research about the Derby's choice of roses for Derby day (it's lilies for the fillies for Oaks yesterday), I found out that the original julep is said to have been developed by using rose petals to muddle into the water to bump the flavor. This was called "julab". Eventually, the rose was apparently replaced by mint and our favorite Bluegrass boozy favorite was born.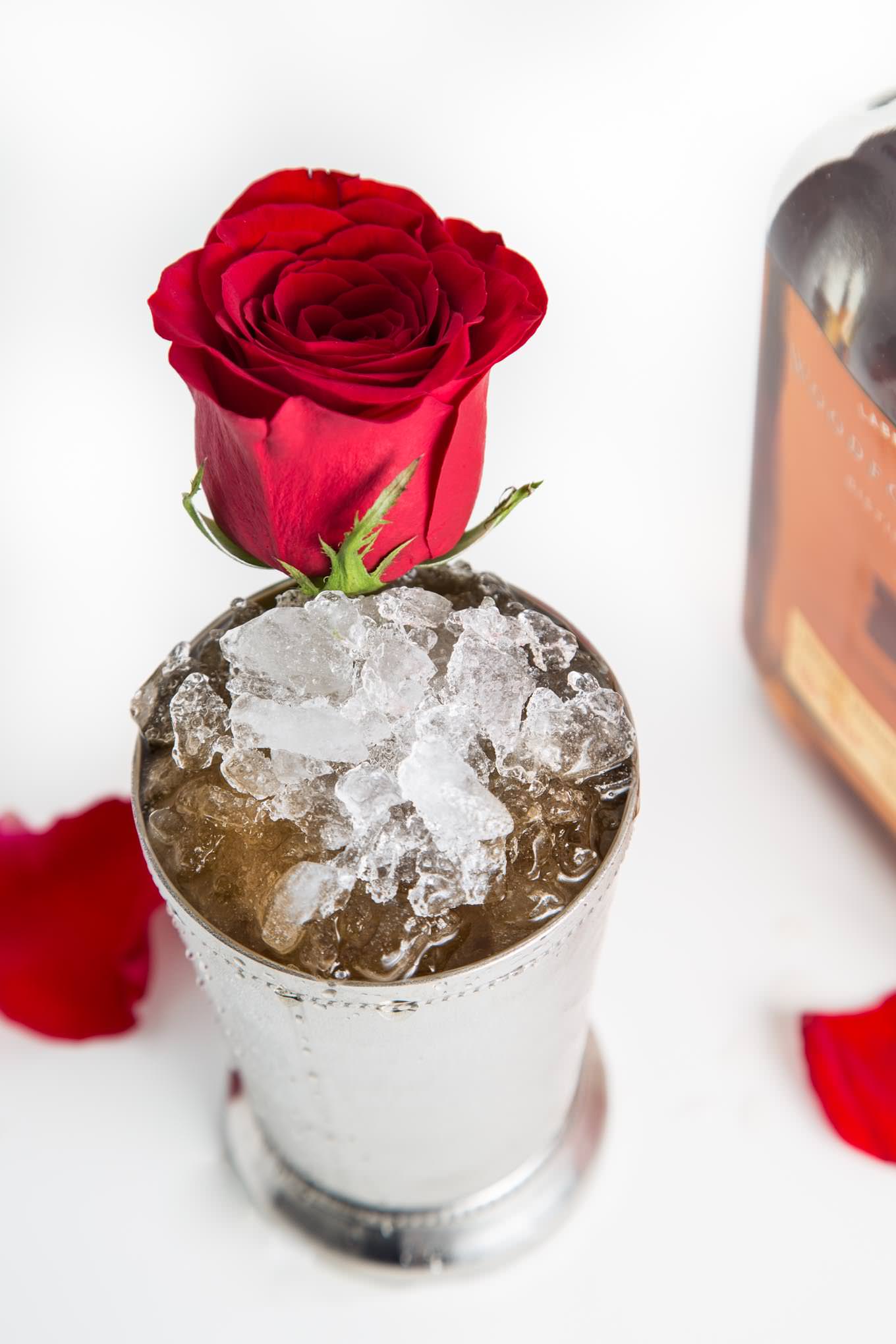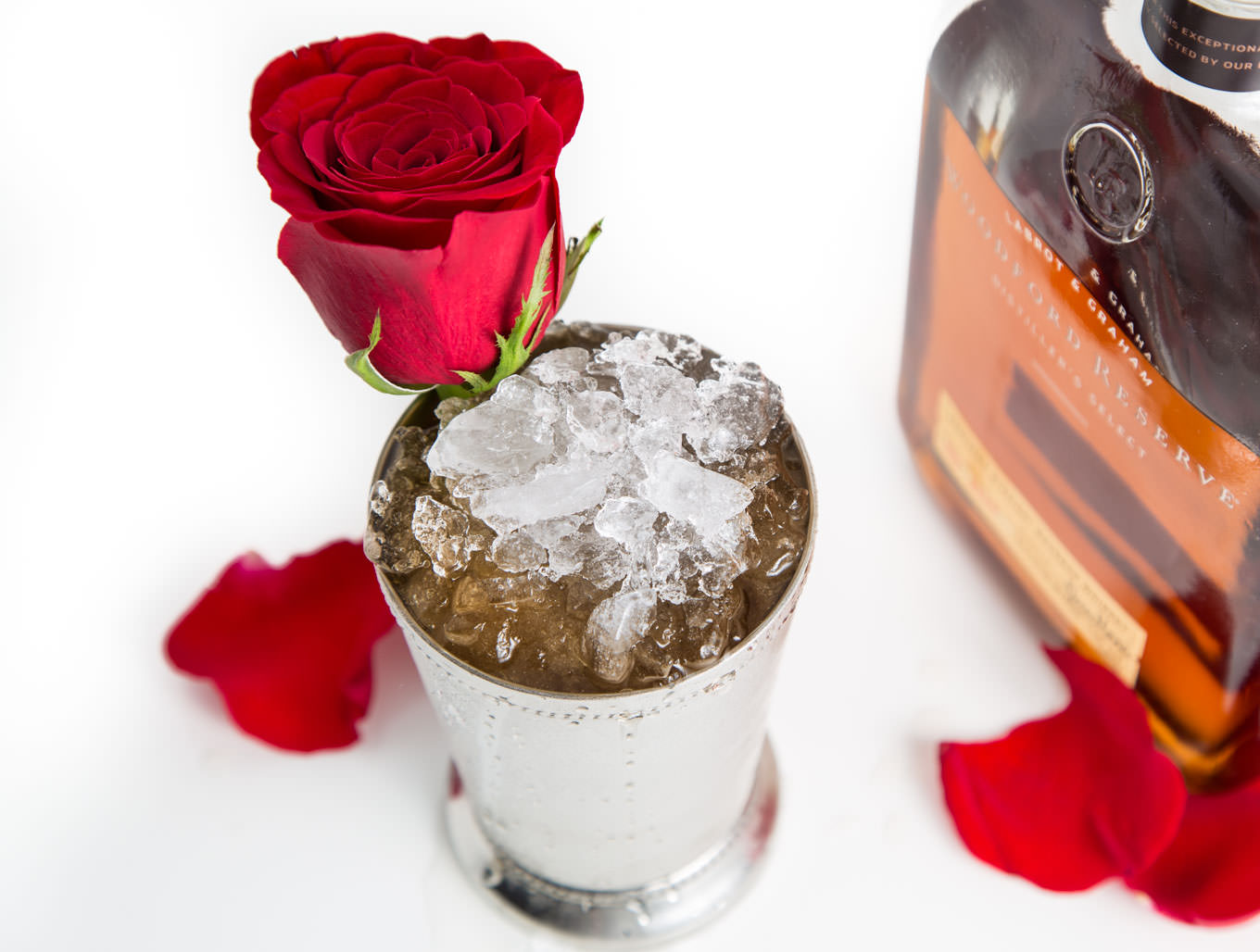 If you haven't had rose water in a cocktail before, you are definitely missing out. The bit of floral note added to a drink adds a whole new dimension that just can't be toped. Rose water should become a staple of your home bar.
Also a staple– good Kentucky bourbon. For this one, I used a batch of select reserve bourbon from the beautiful Woodford County in Kentucky. I used to visit this area a lot when I lived in Lexington. Gorgeous distillery and area, even more gorgeous bourbon.
Cheers, y'all. — Cross your fingers for my Derby bets today. Party at my house if I win!

Julep Week: Rose Julep
It's a run for the roses in this Derby-inspired julep twist. We take the classic Kentucky bourbon julep and add a splash of botanicals for a fresh, floral cocktail. By SouthernFATTY.com.
Author:
Phillip Fryman | SouthernFATTY.com
Ingredients
5-6 mint leaves
1 tablespoon superfine sugar
6 drops rose water
3 ounces Kentucky bourbon
crushed ice
Instructions
Add mint, sugar, rose watering a splash of bourbon into bottom of julep cup.
Muddle lightly to bruise mint and dissolve sugar.
Completely fill cup with crushed ice.
Pour bourbon over ice and stir a bit with a straw.
Enjoy!
More juleps on SouthernFATTY.com for Julep Week.
Check us out on Instagram and Snapchat for more
Kentucky Derby weekend posts!