Fresh mint chip milkshake with mint infused milk blended with vanilla bean ice cream and shaved couverture chocolate for the best mint chip milkshake recipe you've ever had.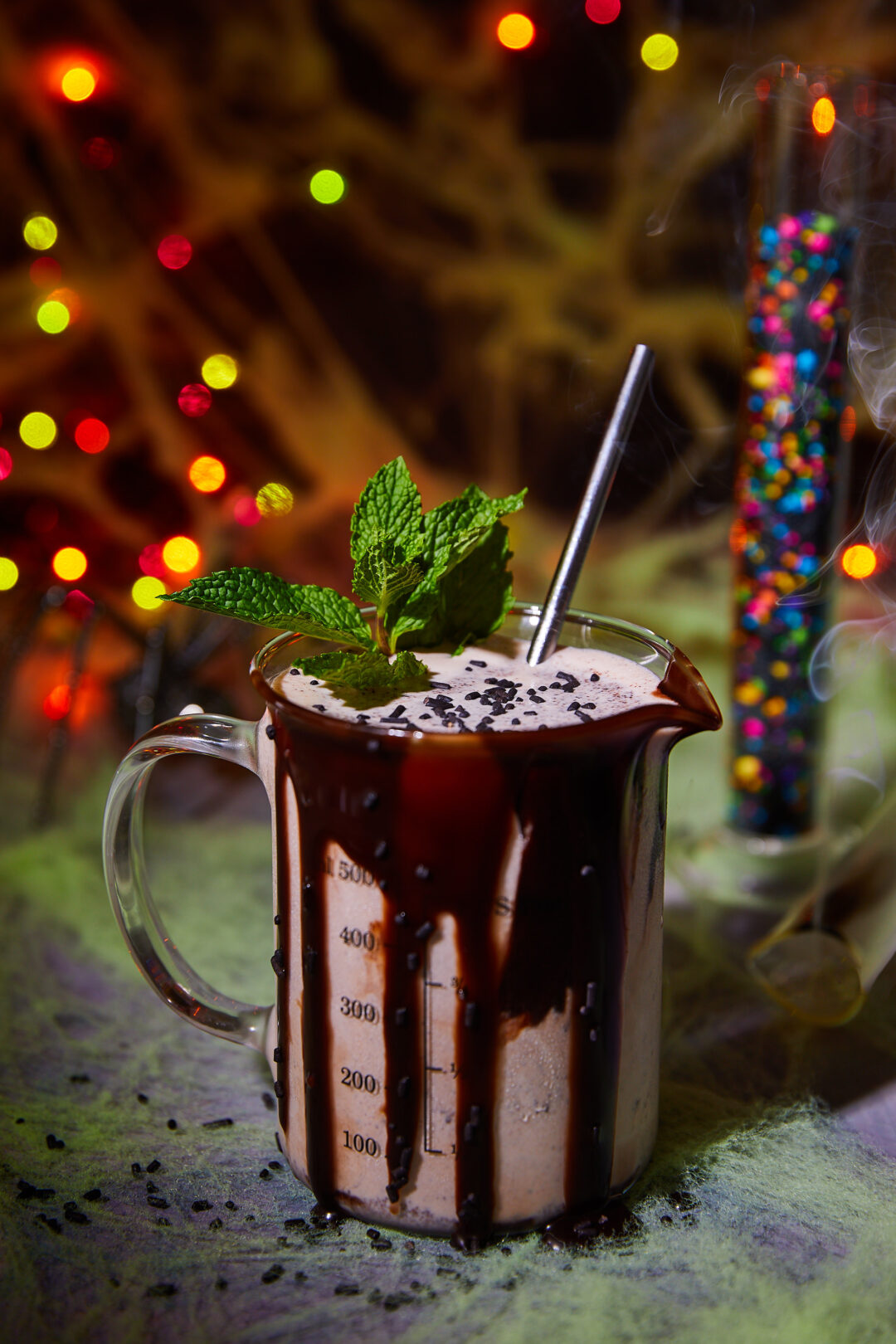 Another glooooorious morning! I've officially watched all of my annual Halloween flicks, bought an insane amount of candy (most of which will never make it out of my front door), and even spent far too much time building some nerdy electronics decorations. To finish it all off before we head into the perky winter holidays, I made what I think is the uptime mint chocolate chip milkshake. FRESH mint steeped in plenty of milk from a local dairy, the best chocolate in my pantry all blown into little bits, and my favorite vanilla ice cream base. Not only is this recipe is perfect for a hot summer day, but it is one of my favorites for a cold winter evening when you want to treat yo'self. Obviously, spook-tacular for Halloween! The perfect blend of minty freshness and chocolatey goodness.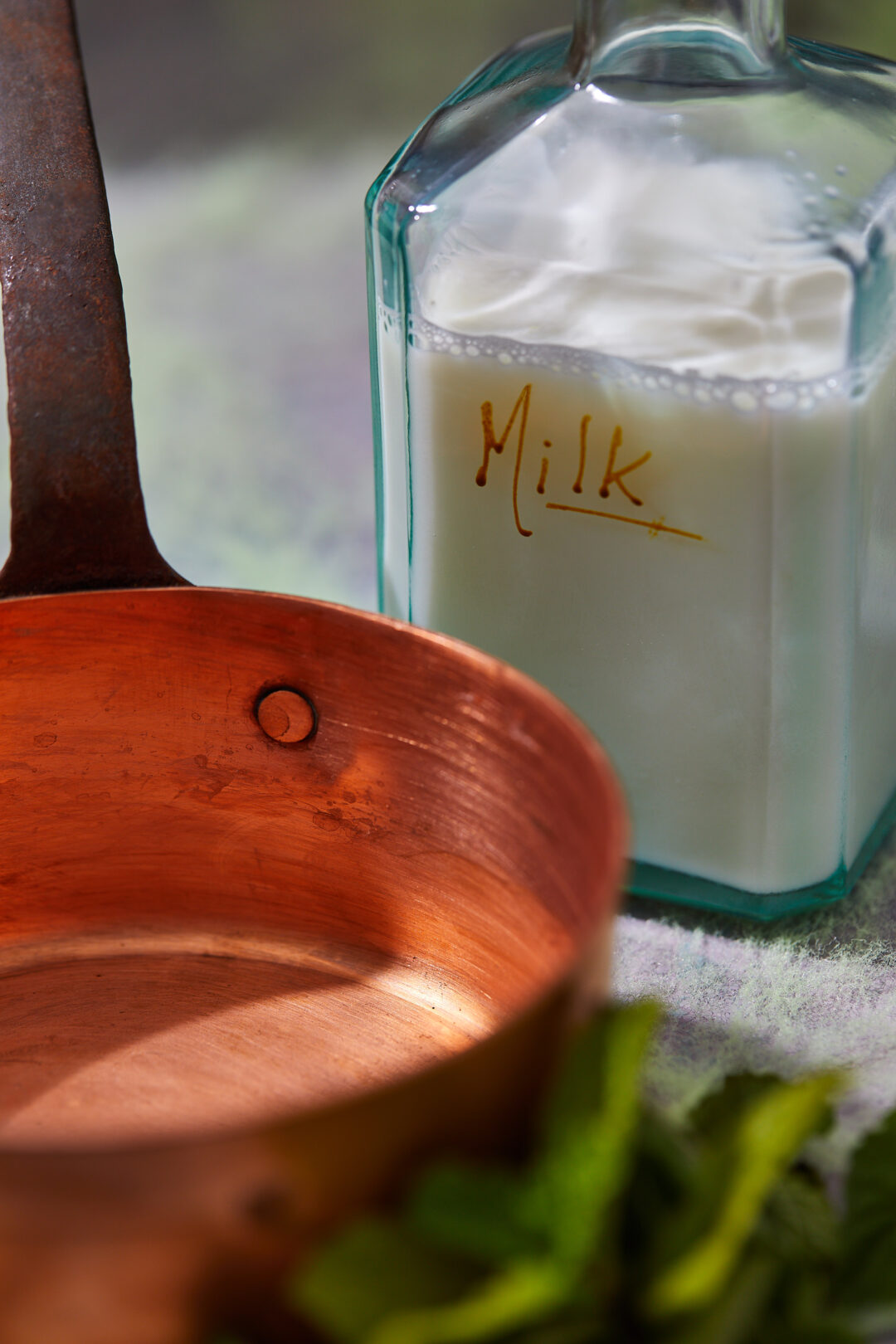 But before we dive into the recipe, I want to take a moment to talk about the importance of using real milk. We're going for the full-fat, creamy, moo-juice experience here. Trust me, it makes all the difference in the world. Plus, it's like a little hug from a cow in a cup. Who doesn't want that? And let's be real, if you're going to make a ghostly-good milkshake, you gotta use the good stuff, or else it's just a boo-tiful mess. Let's not forget that real milk is packed with all the essential nutrients like calcium, vitamin D and B-12 that are essential for maintaining a healthy lifestyle.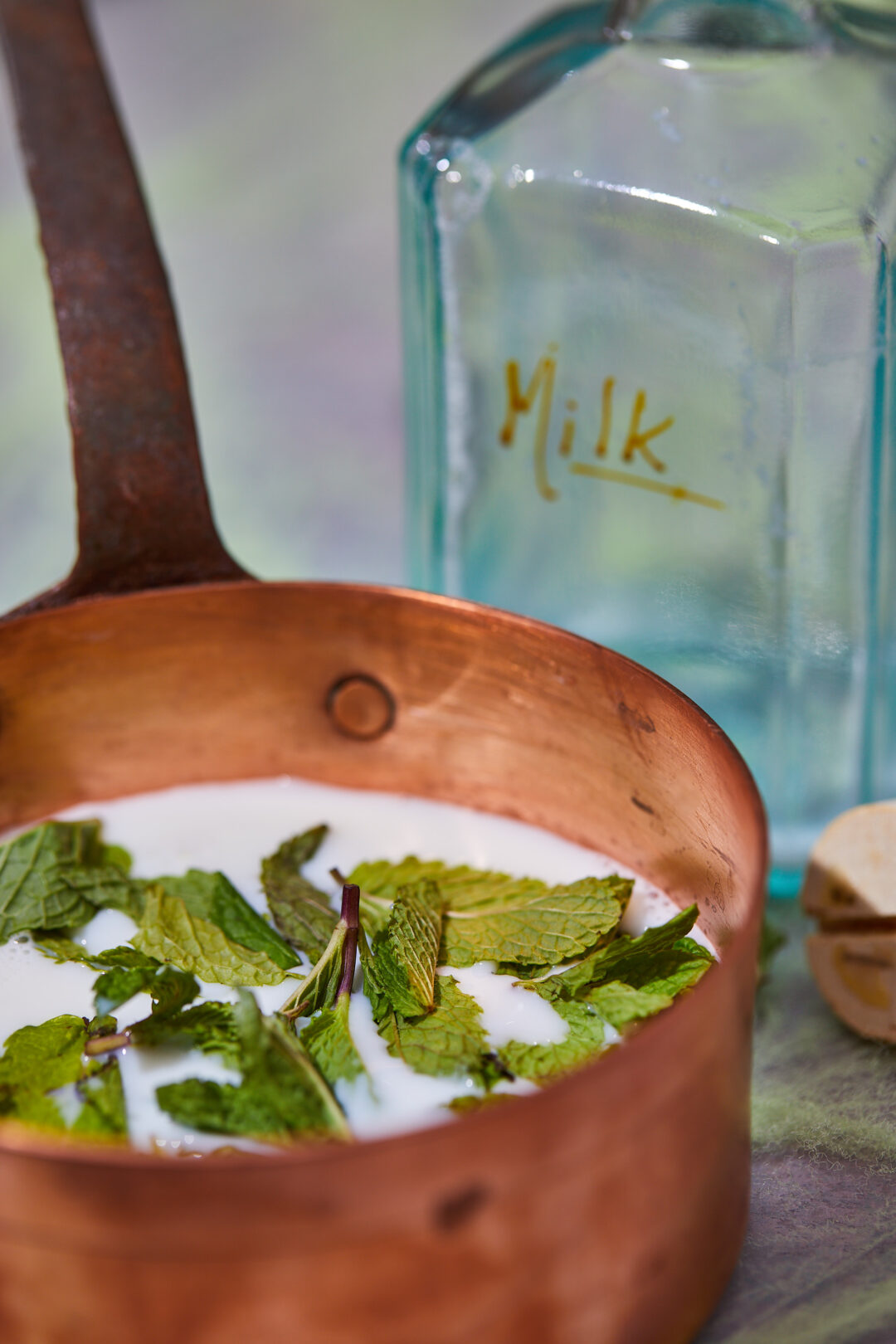 Alright, now that we've got our milk situation sorted out, let's get down to business. You'll need your favorite vanilla ice cream, fresh mint leaves, chocolate chips, and of course, that lovely milk. Start by heating the milk in a saucepan on medium heat, and adding some fresh mint leaves to steep. You can add more or less depending on how minty you like it, but don't skip the fresh leaves if you want to make this a milkshake worth a few extra minutes. Let it steep for about 5 minutes and then remove the mint leaves. Chill the milk in the refrigerator for about an hour. You can even let it chill overnight if you are planning ahead and want to have it ready to ghost.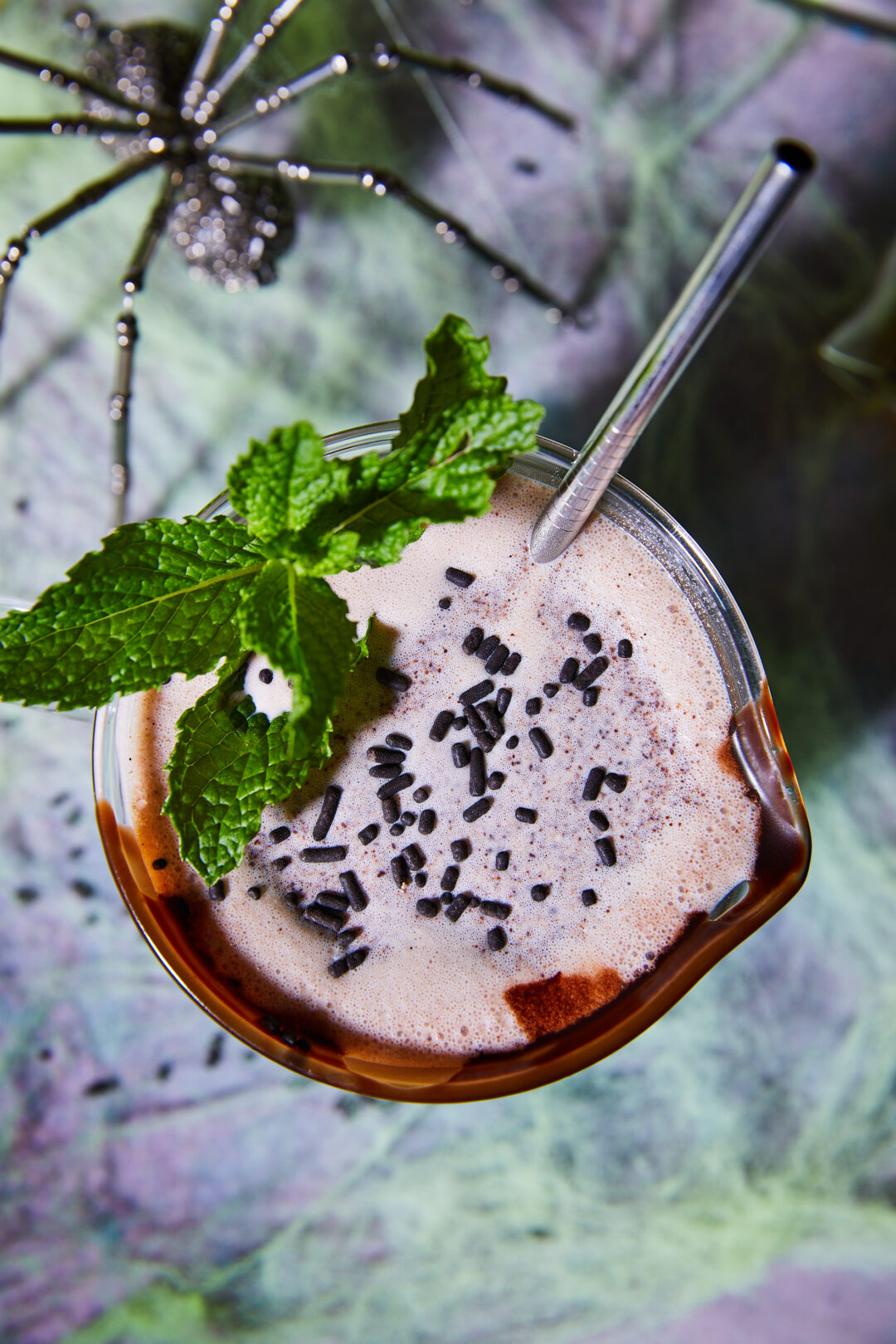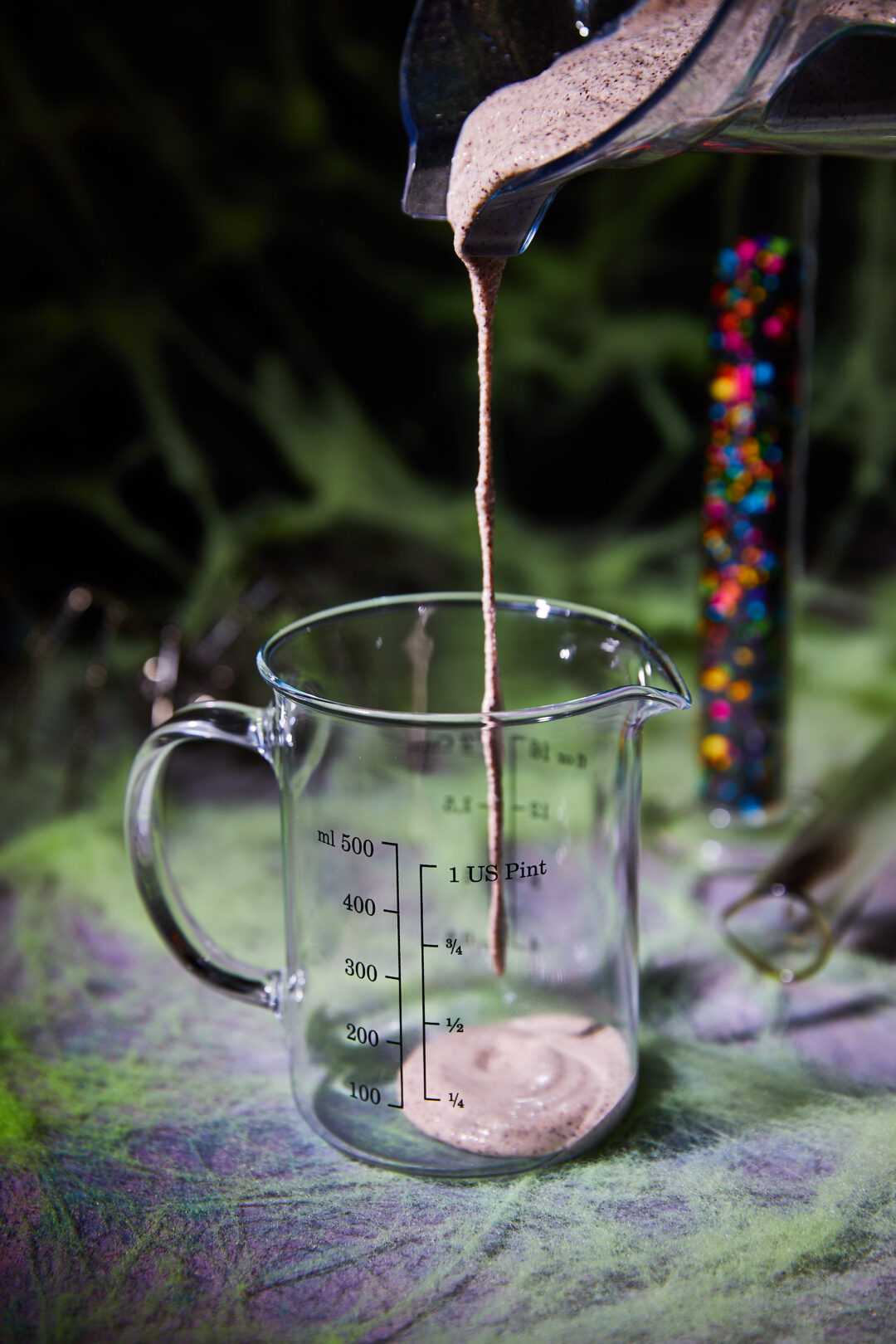 With only a few ingredients, it is simple to perfect to your preference. If you like it a little thicker, you can add more ice cream. If you like it a little thinner, you can add more milk. Then, pour it into a glass, add some extra chocolate chips on top for good measure.
And voila! You've got yourself a mint chocolate chip milkshake that will make your taste buds do a monster bash dance. It's a real treat for your taste buds! Happy Halloween! And remember, this recipe is not just for Halloween, you can enjoy it all year round!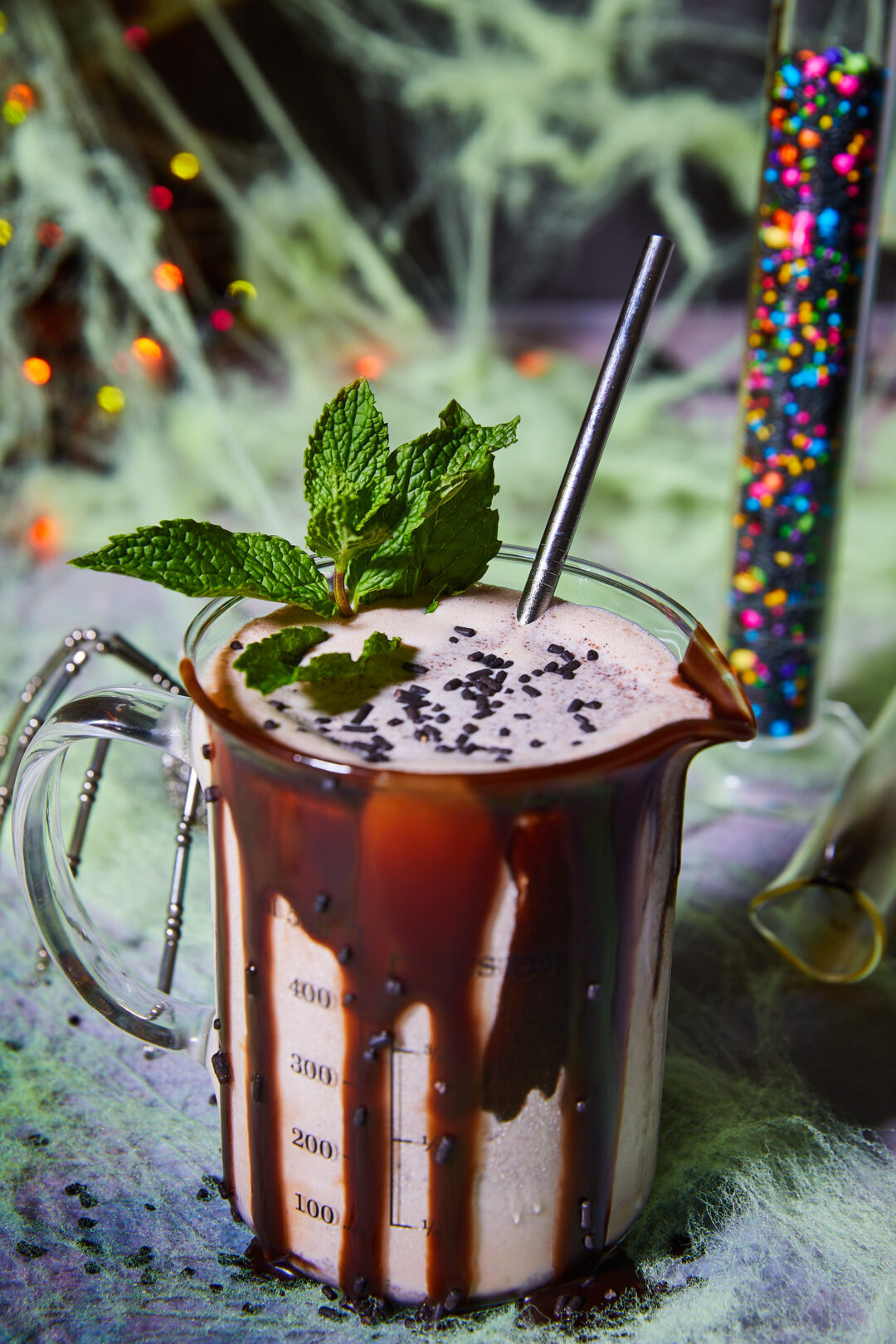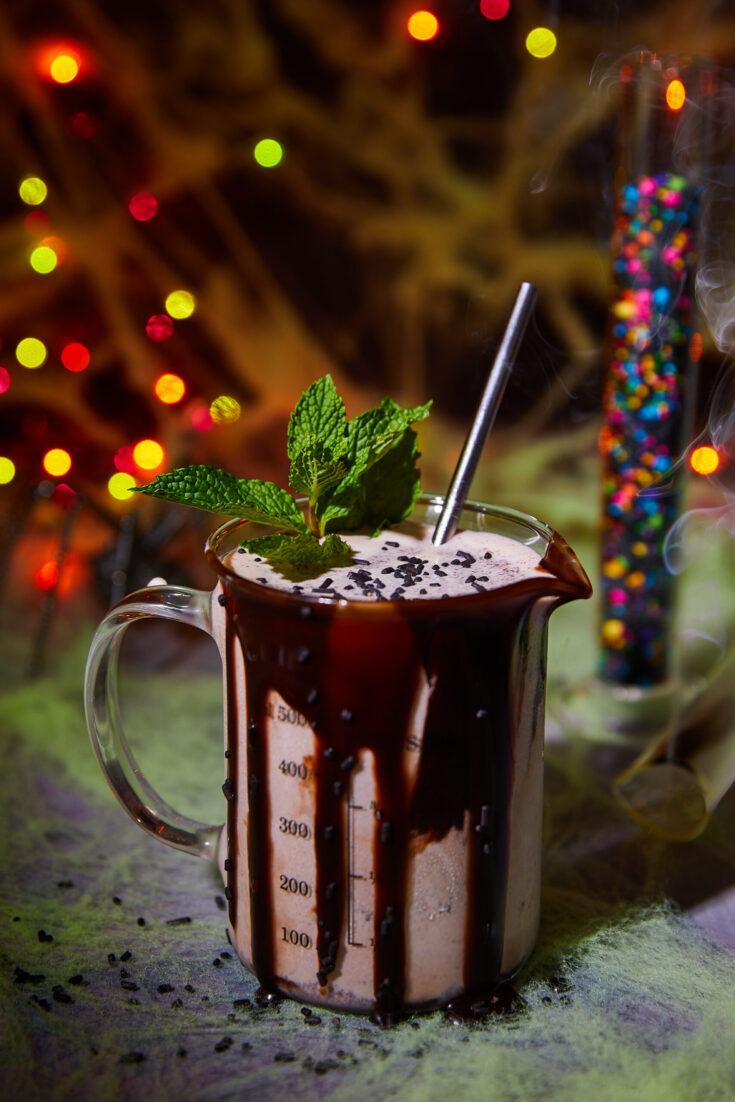 Yield:

2
Fresh Mint Chip Milkshake
Total Time:
1 hour
5 minutes
The rea deal! Frersh mint steeped in creamy milk whipped into the perfect mint chip milkshake recipe. From SouthernFatty.com.
Ingredients
1 cup whole milk
1/4 cup fresh mint leaves, loosely packed
2 cups vanilla bean ice cream, premium
1 cup chocolate chips, GOOD chocolate!
1/8 teaspoon salt
Instructions
Warm milk in a saucepan over medium-low heat until steaming. Do NOT boil.
Add mint leaves and remove from heat. Cover.
Allow to steep for 5 minutes.
Strain to remove leaves and chill milk for at least 1 hour. Can be chilled overnight.
When ready to prepare, add mint milk and ice cream to blender.
Blend until combined.
Add chocolate chips and a tiny pinch of salt.
Pulse until chocolate is well broken and mixed into shake.
Adjust by adding additional milk if thinner consistency is desired.
Enjoy with extra chocolate and mint.
Find more recipes on SouthernFatty.com. Tag on social using @southernfatty.
Nutrition Information:
Yield:
3
Serving Size:
1
Amount Per Serving:
Calories:

524
Total Fat:

30g
Saturated Fat:

18g
Trans Fat:

0g
Unsaturated Fat:

10g
Cholesterol:

47mg
Sodium:

199mg
Carbohydrates:

63g
Fiber:

4g
Sugar:

56g
Protein:

8g