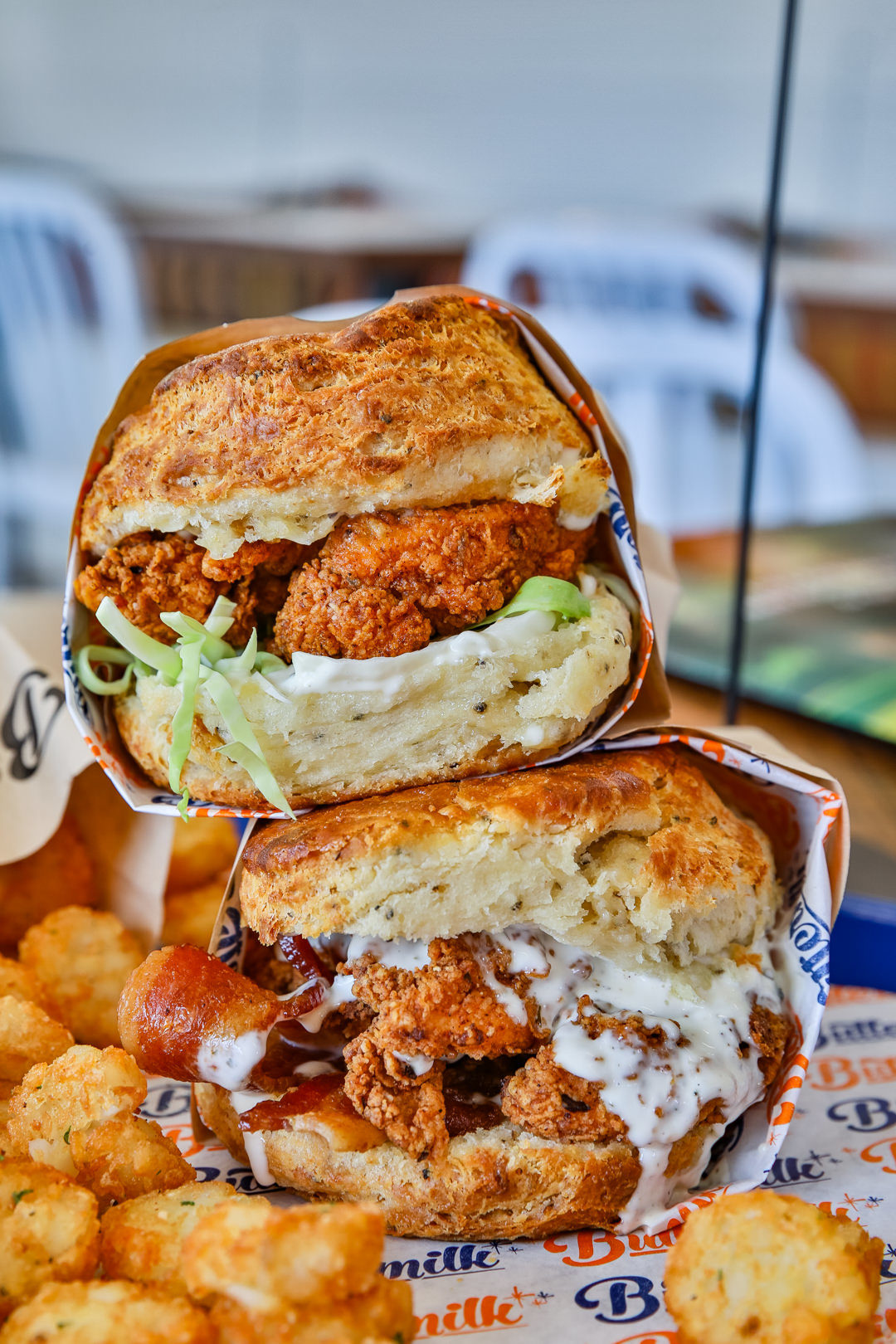 O(oooooo)klahoma… Where the food and drinks will keep you running back for more (should be the lyrics of the song). From over-the-top waffles, ice cream sandwiches, top-tier brunch, to the locally-inspired fine dining menus, I was over the moon with the options that I had in OKC. So much so that I had to split the food off into its own post after sharing the sights and sounds. I'm sharing all of my favorite bites and brews from visiting the capital city itself.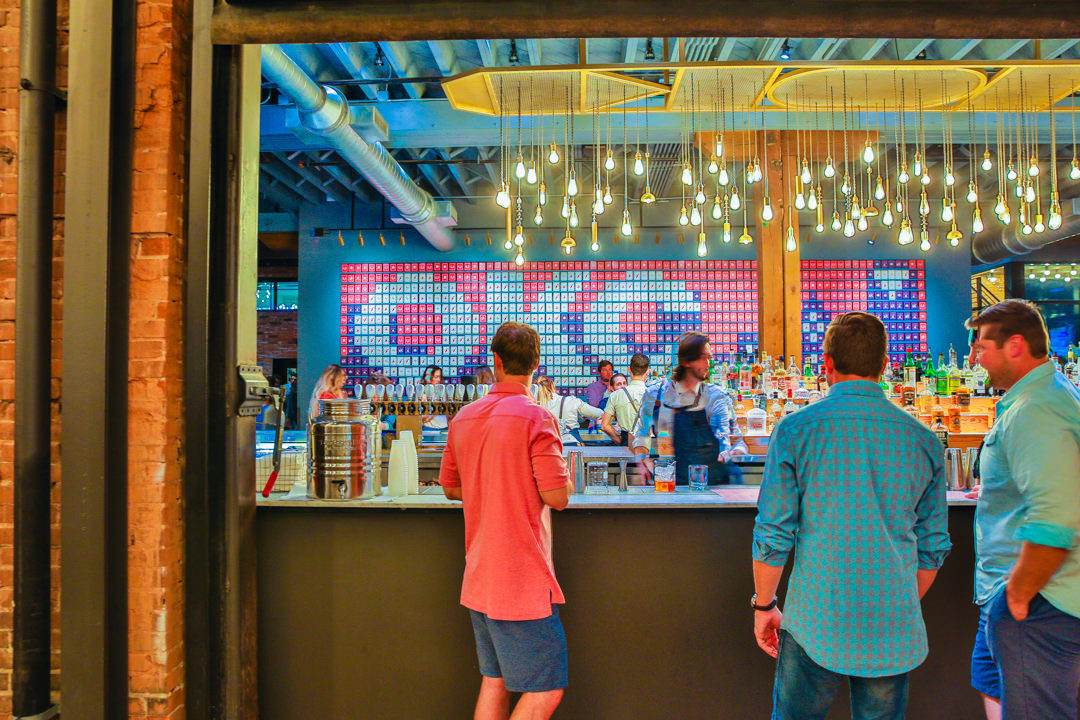 OKC totally hit the spot when it comes to my favorite category of cuisine– comfort food. During my long weekend in the city, I not only found plenty of comfort on my plate, but was also surprised to see a thriving, vibrant culinary scene with a massive amount of diversity.
Throughout the visit, I kept seeing similarities to Nashville's bustling progress when it comes to the bites. Authentic international options, chic chef-driven menus featuring local provisions, and plenty of personality in the cocktails. It was always refreshing to enter a place and be warmly greeted, immediately feeling right at home.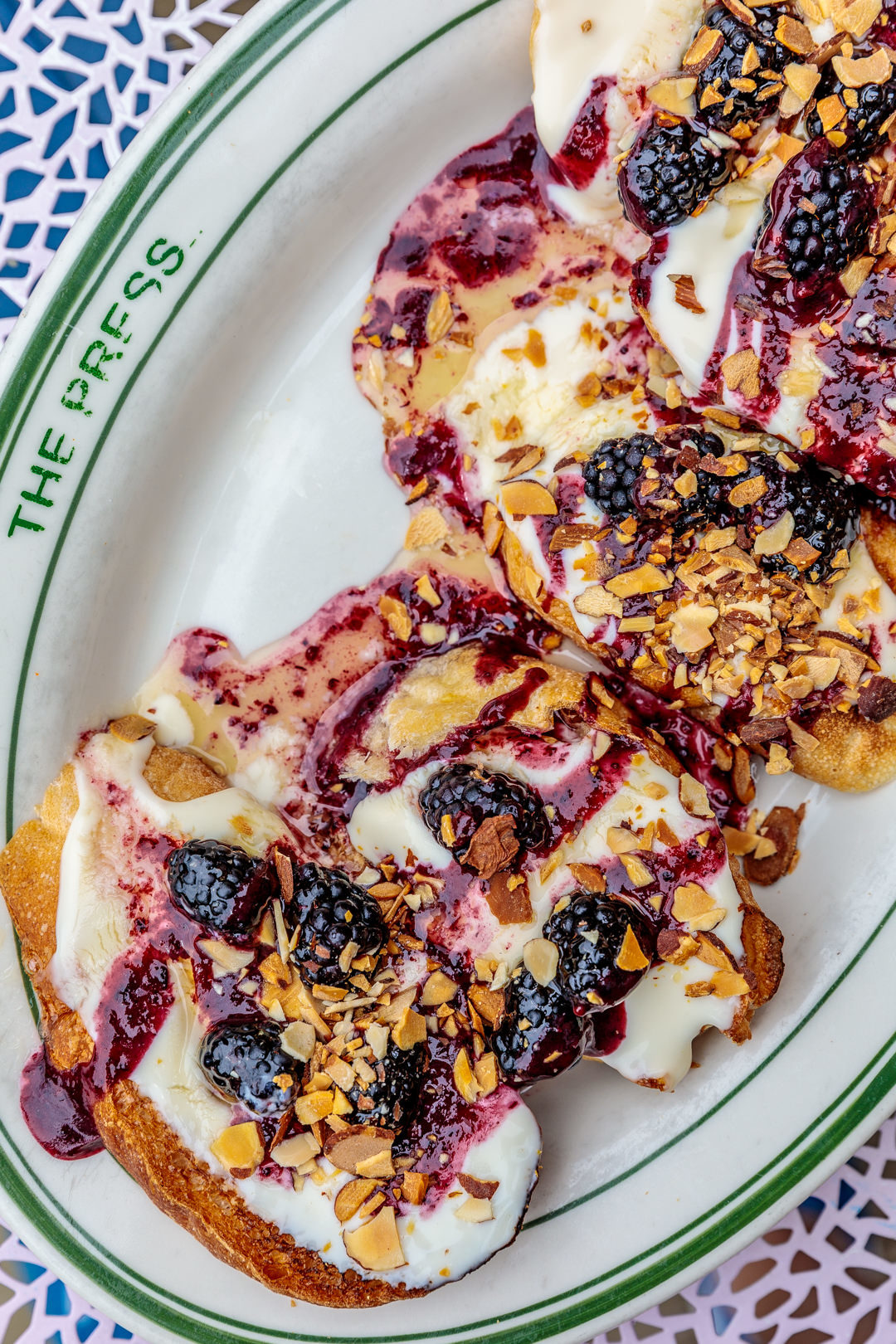 Brunch & Brekky
On my way to 21c to unload my bags, I asked my local driver what she suggested for a late breakfast. It was just before lunchtime, but I was ready to dive right into the local scene. She suggested hitting up Waffle Champion. — Ohhhh, y'all. This place was such a great first stop. It just kicked everything off to a great start, with killer crisp waffles, both savory and sweet (Yup. I had both, obv.). [Pro tip… Going on a Friday morning is a great idea. It's pretty popular on the weekends.]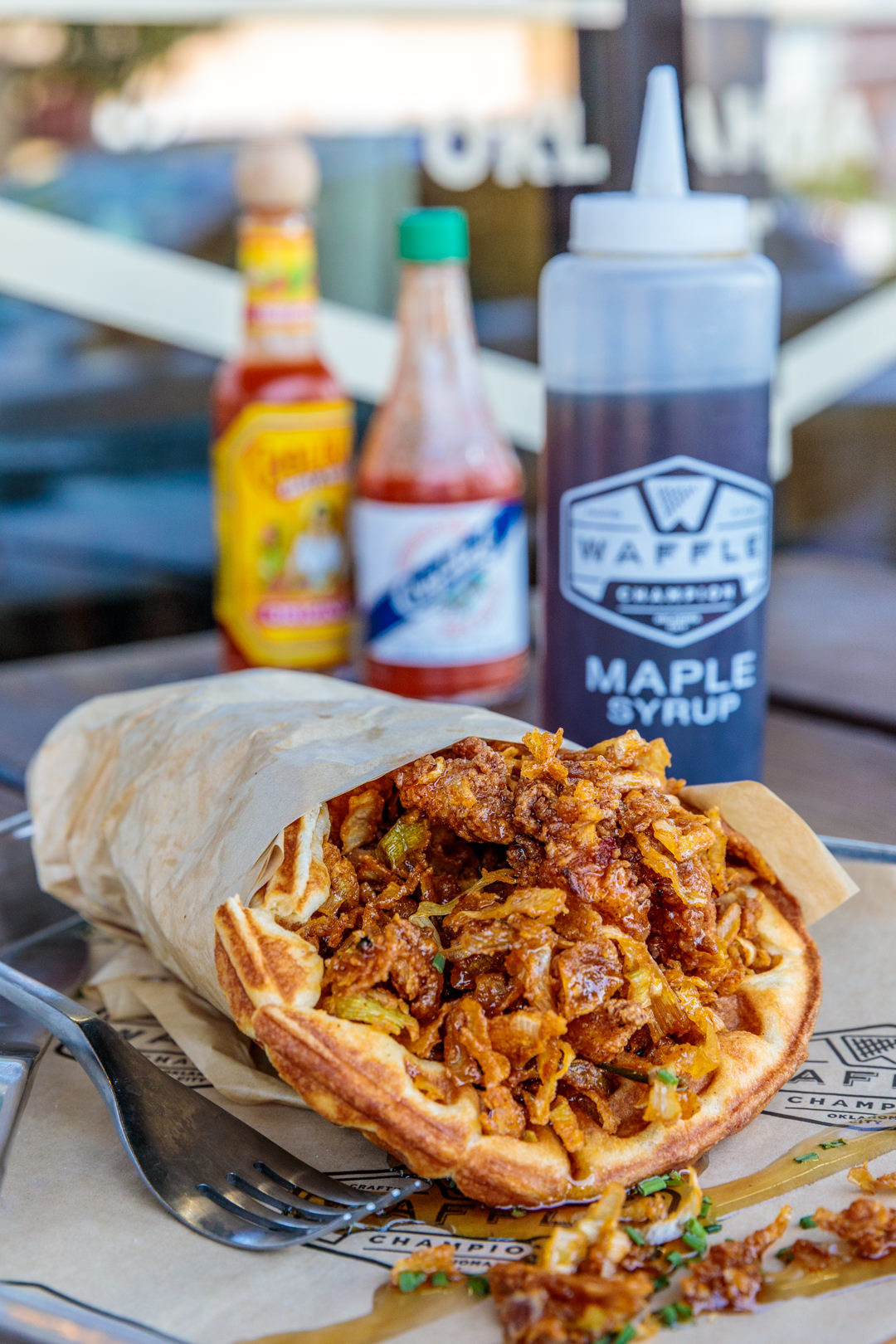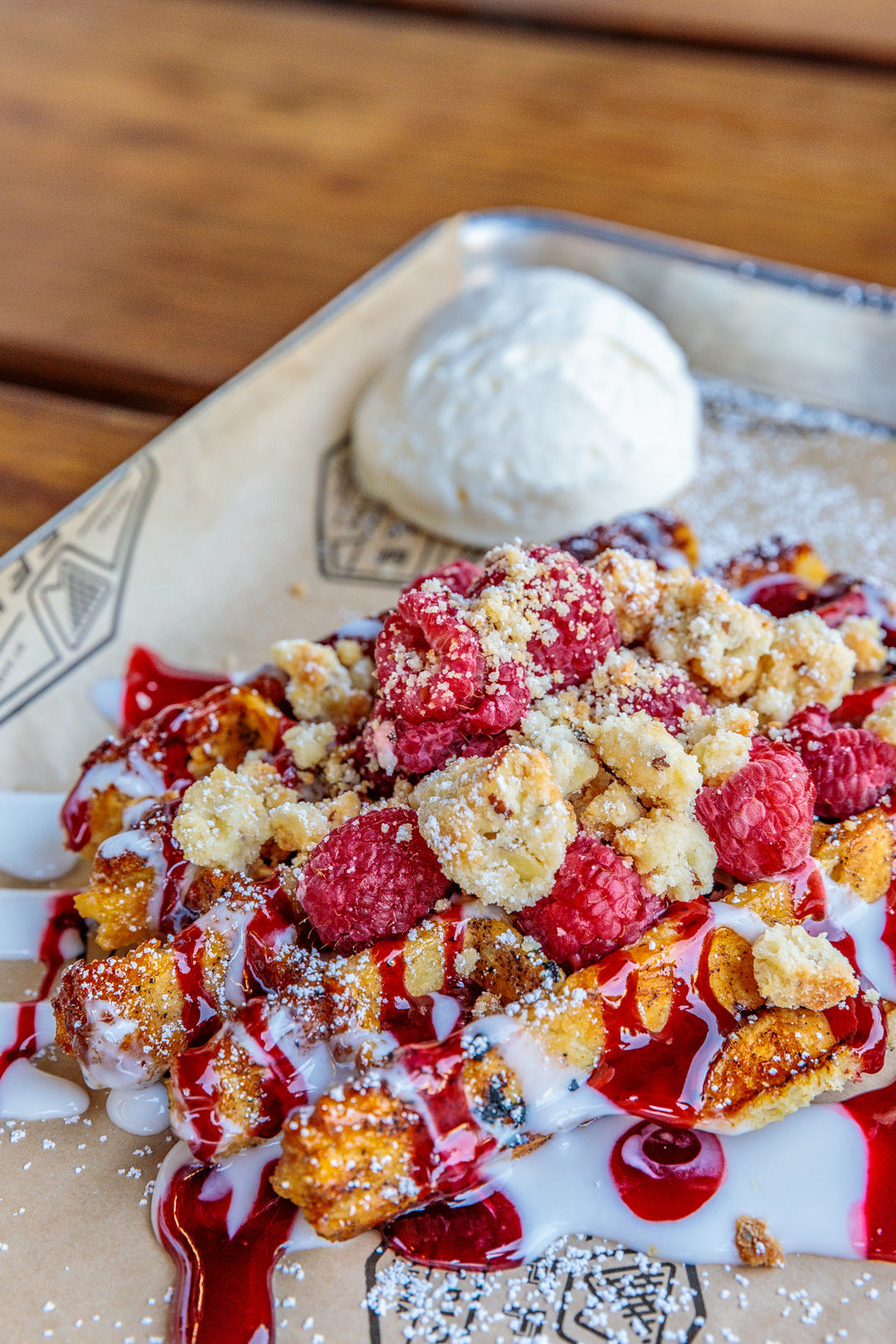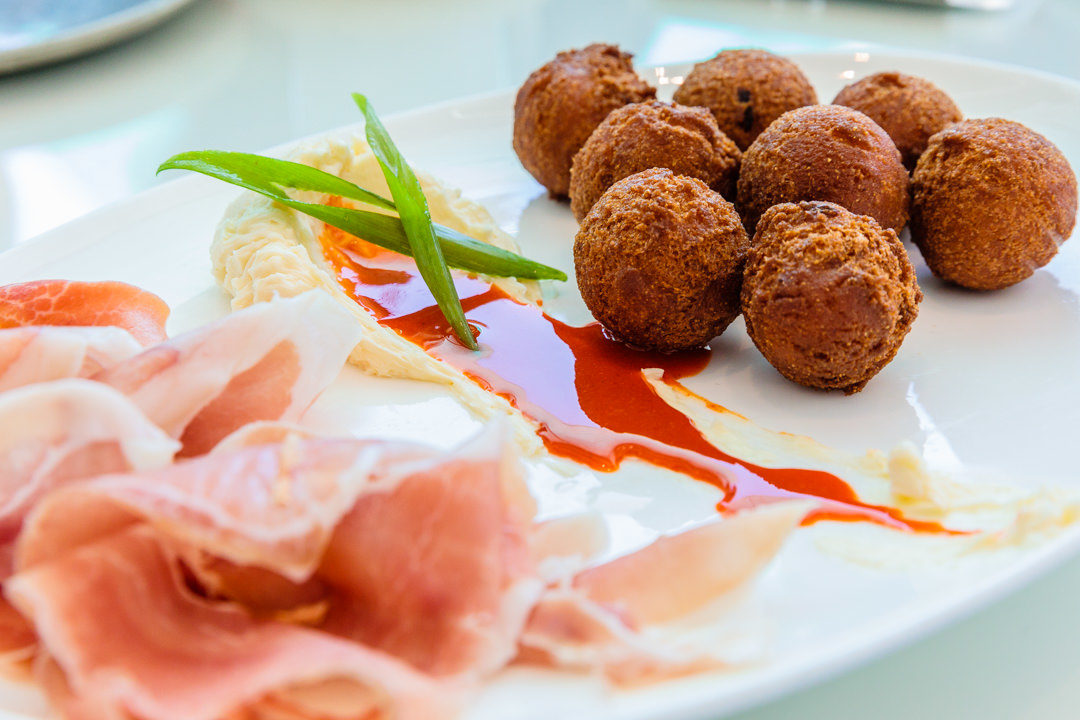 For a beautifully bright brunch, head to The Drake. Get the hushpuppies. If you want some great oysters, this is your spot.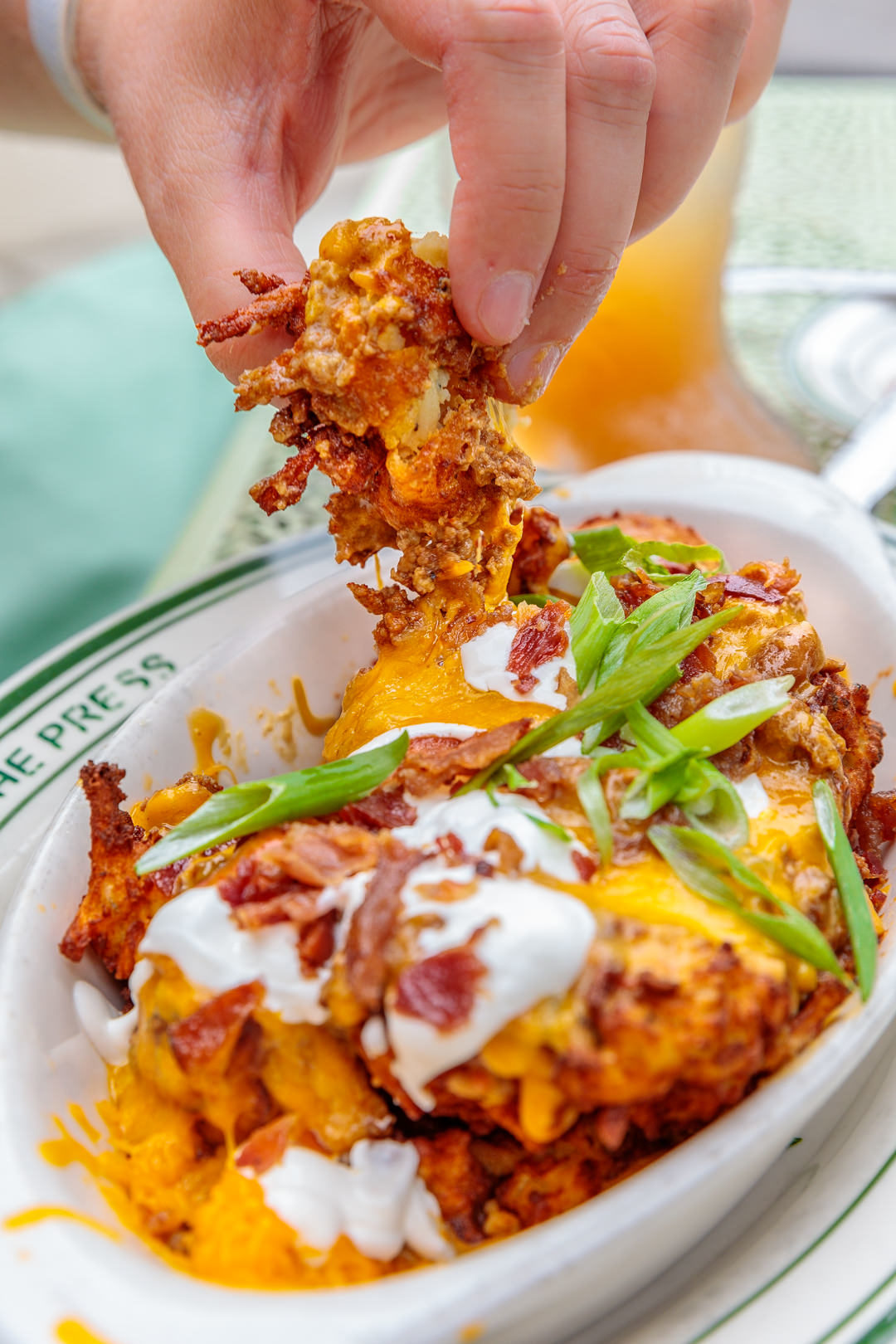 Sweet cream french toast with blackberries and toasted almonds, anyone? Ya. That's what I thought. Paired with the smothered house tots (chili and queso option, if you're feelin' fancy) and you'll roll out of The Press happier than ever. Promise.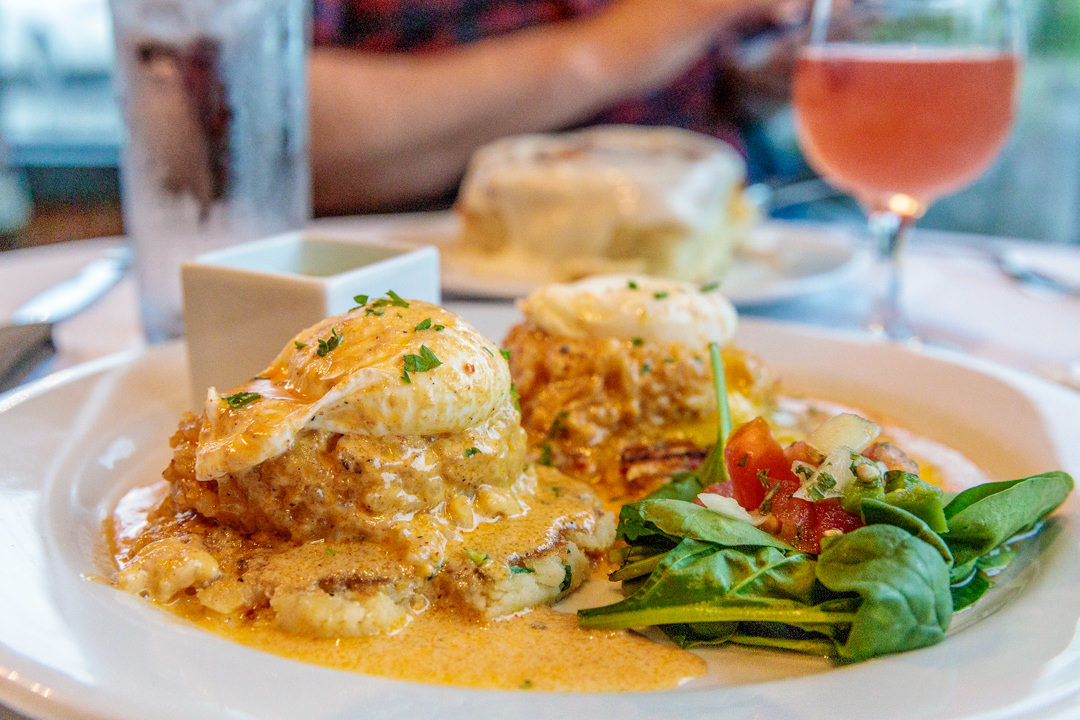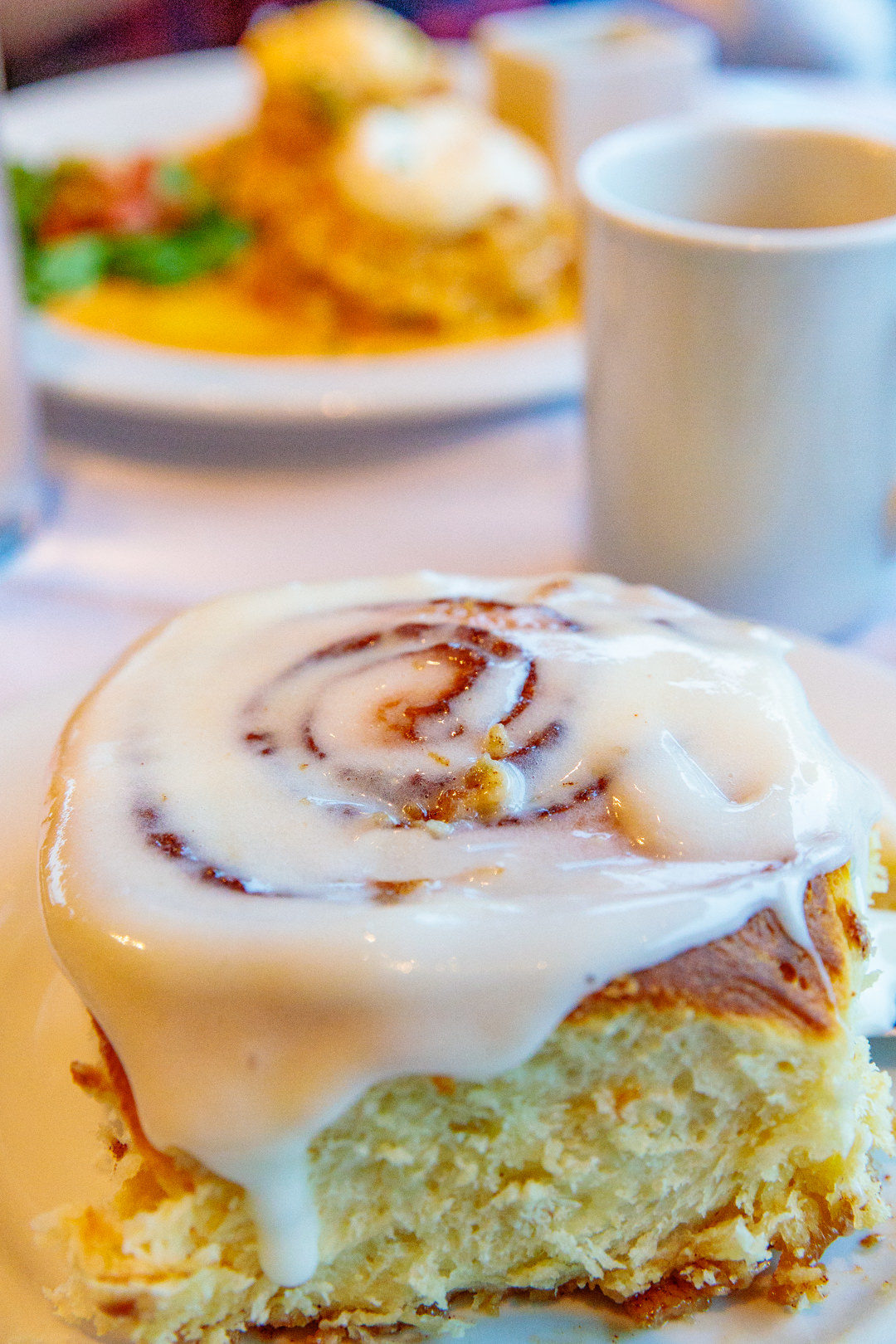 For something extra-cozy, Cheever's is a wonderful bistro-style cafe that started from roots in an OKC flower shop in 1938. This home of one of the largest cinnamon rolls I've ever seen (and eaten) still has the flower case in the cafe, but swapped the arrangements out for desserts and wine.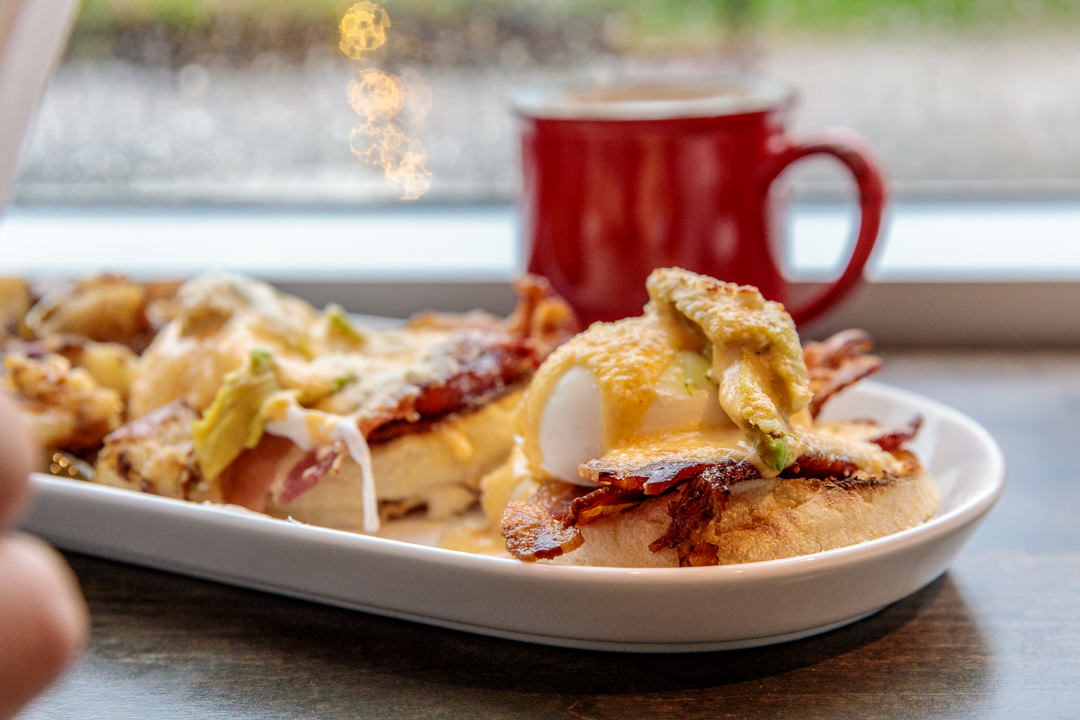 My last brunch before heading out of town was at La Baguette. I spotted this french bakery while enjoying a preview dinner at a spot next door (more on that below). Not only do they have fantastic pastries, but I can personally attest that the avo benny was spot on.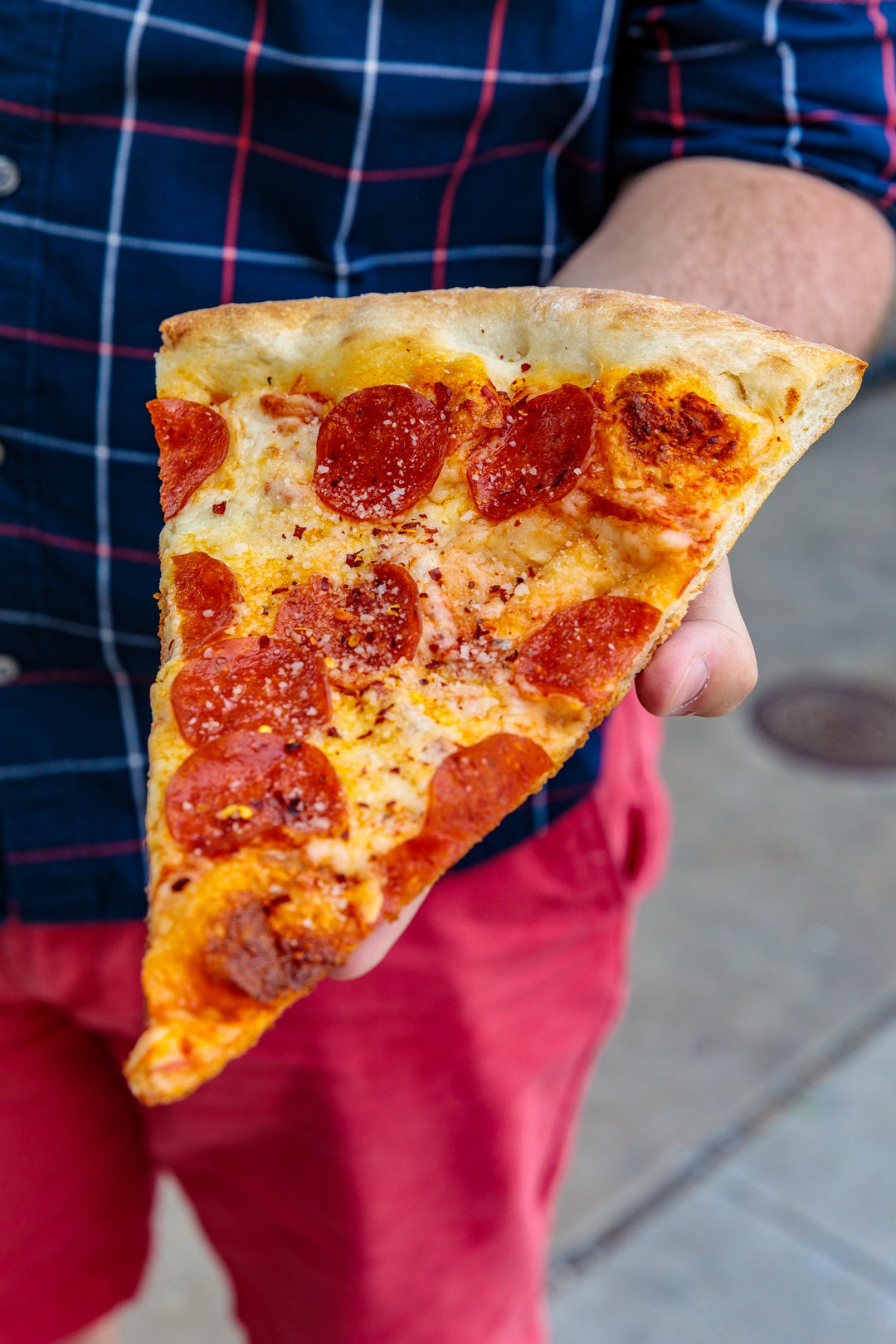 Comfort & Carbs
Let's just go ahead and start off with this pizza. I mean, come on. Look at that beaut! Empire Slice House was a random find. While I was browsing the murals of the Plaza District (seriously be sure to check out that post for the amazing artwork around the neighborhood), I stumbled into the window of this quick pick. Next door, there is a sit-down stop. If you want to keep browsing around town this is a great way to grab a slice and keep moving. — Check out The Hall's Pizza Kitchen as well. They have a great huge outdoor patio.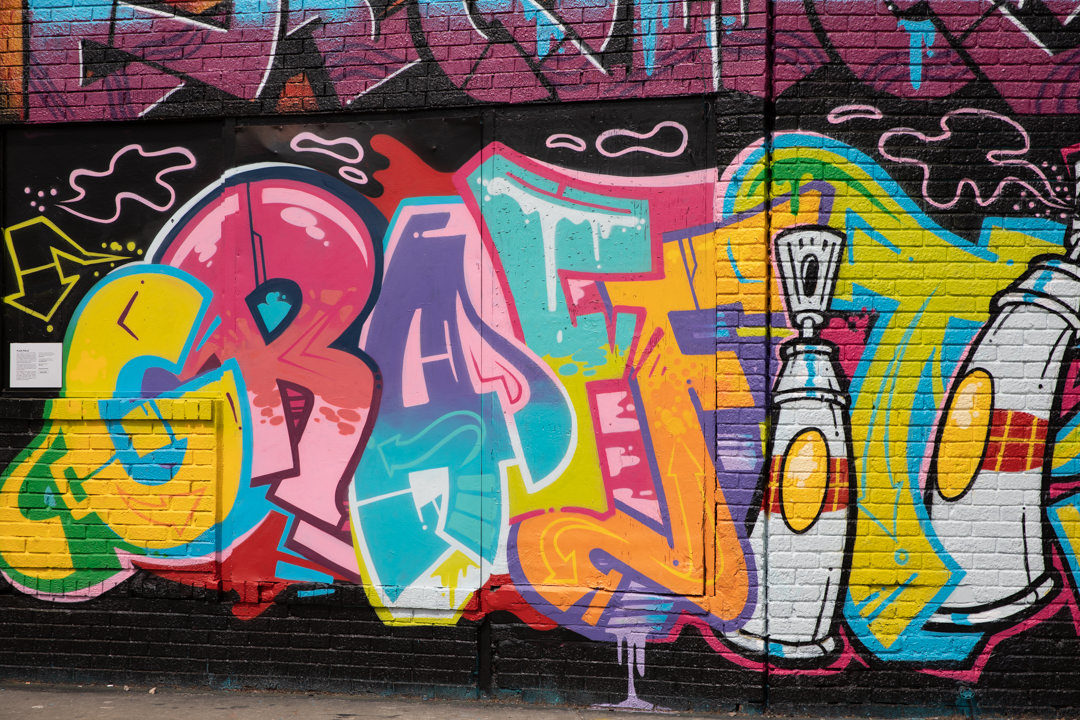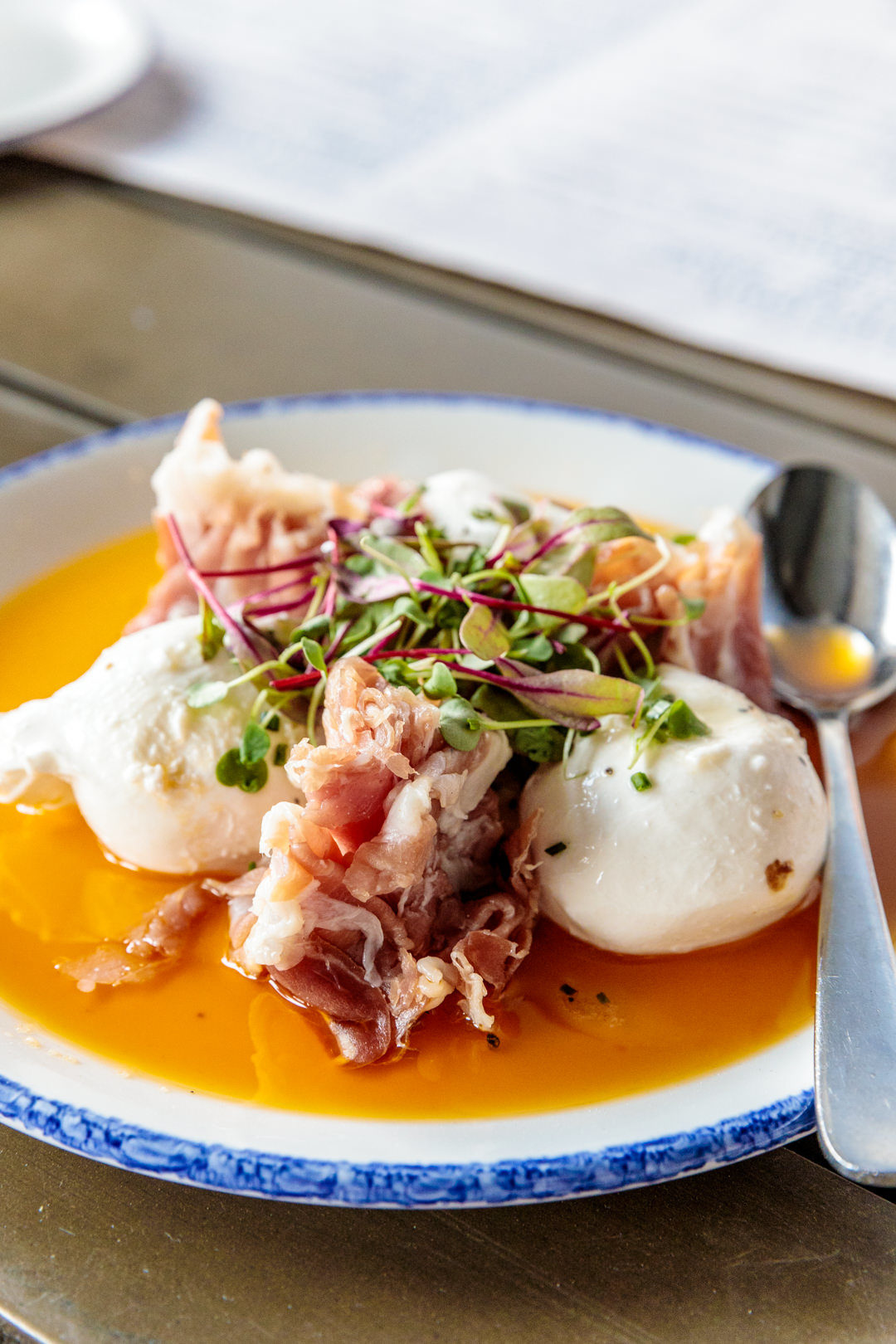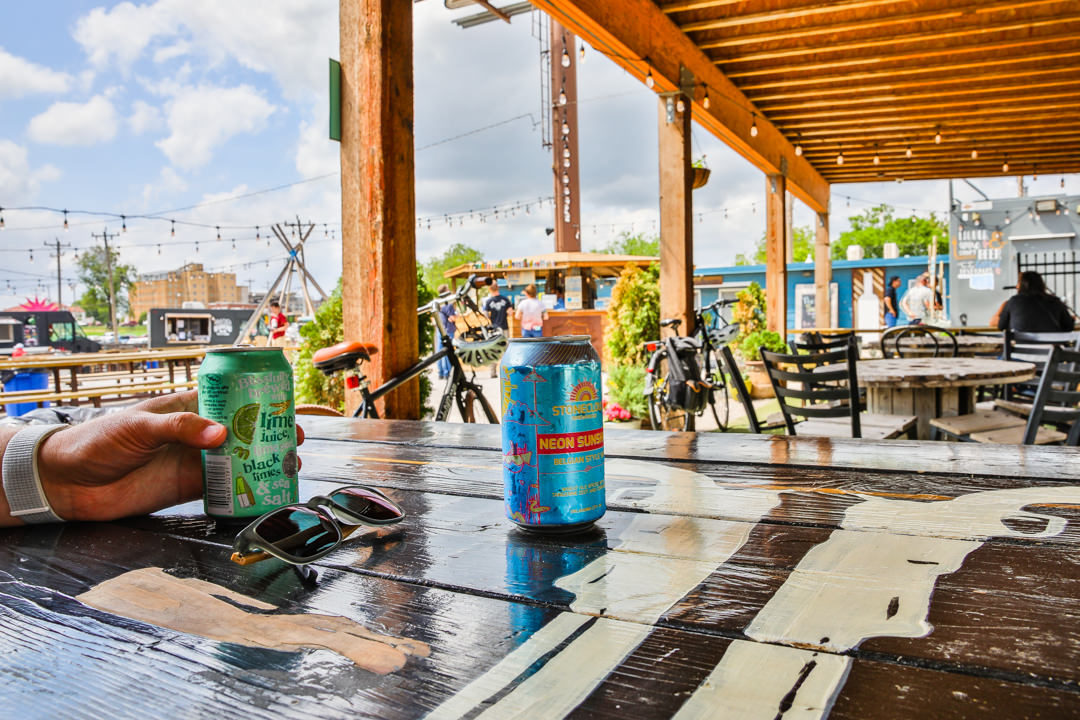 I've always been a huge advocate of finding the food trucks when you are in a new place. It's such a wonderful way to directly connect with the producers and creatives that I think truly shovel the coal into the culinary cuisine train in a city. Food trucks are notorious for dishing out the ultimate in comfort, and OKC was no exception to the rule.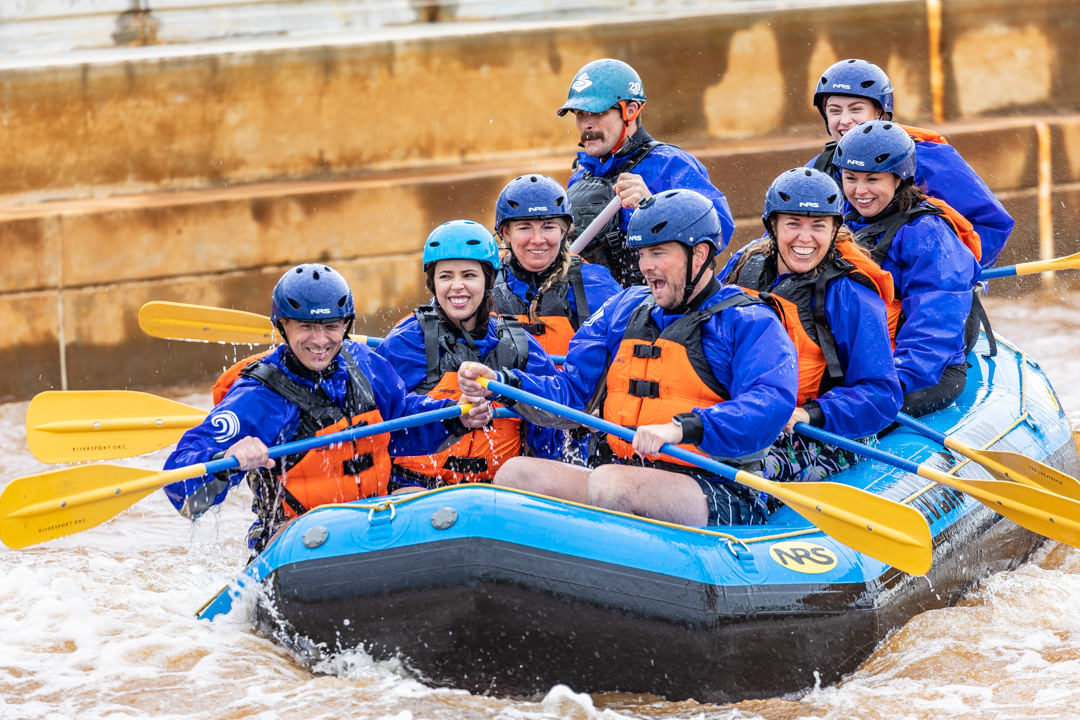 After a few hours of white-water rafting at OKC Riversport, stopping to grab drinks at Bleu Garten, I was excited to find that it is home to a food truck park, yard games, and plenty of great local drafts. I even saw a few of the Ride OKC crew (check out the brewery tour I went on here) playing some games. Having only been in town for a couple of days, it was fun to see some familiar faces hanging out at the park.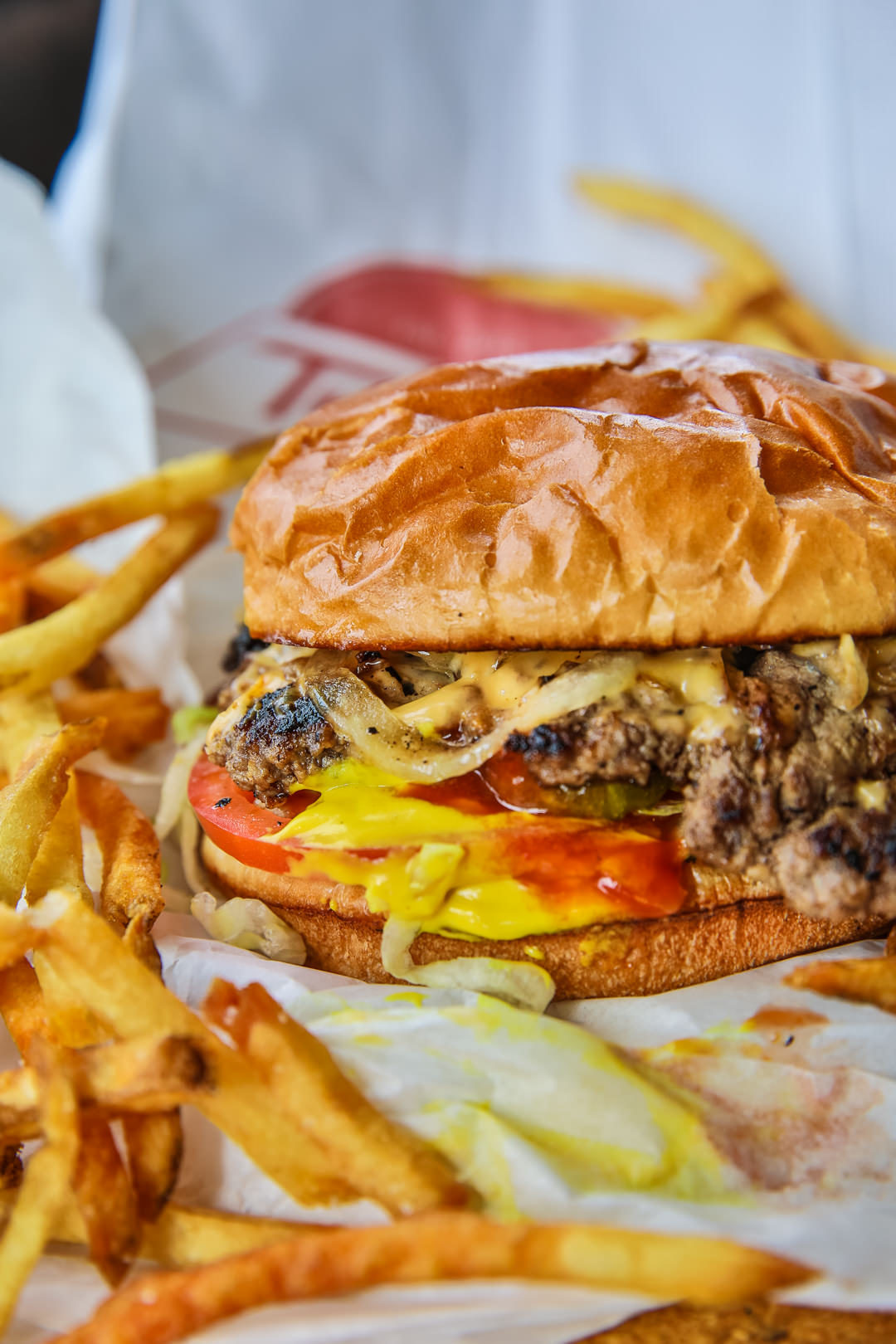 Onion. Burger. — Have y'all heard of this famous Oklahoma burger? I had no clue what it was or what I was getting into. What I did know was that every single local that I asked for food suggestions demanded that this was a must while I was in town. Since I like to eat until I can't eat anything else, I jumped over to Tucker's to try one for myself.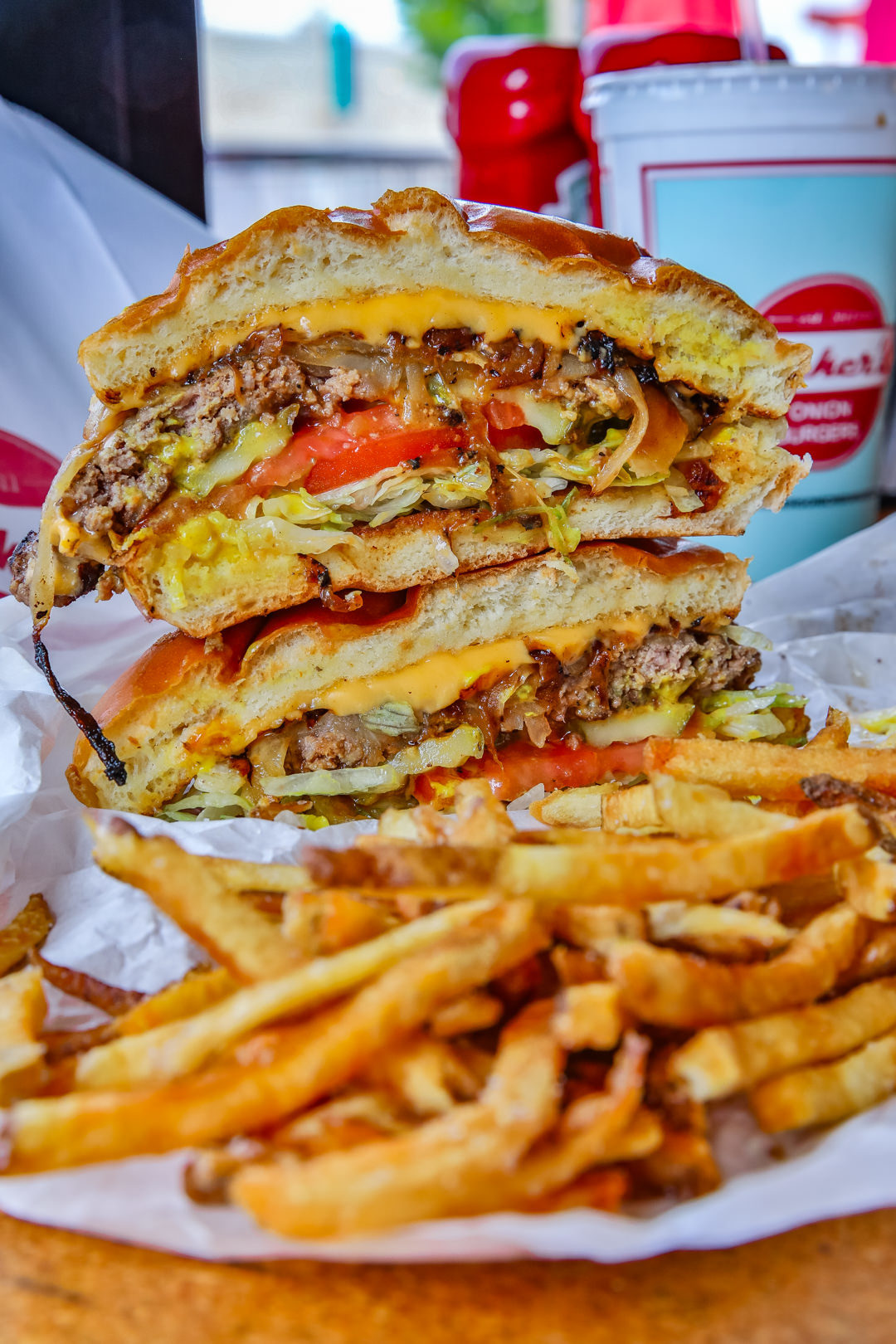 The story behind the onion burger is quite deep-rooted and interesting. Food & Wine wrote a great piece on the history of the onion burger as a product of the depression. It's simple, with onions and local beef as the base, but OKC has mastered it. It's something you just have to try yourself to really understand.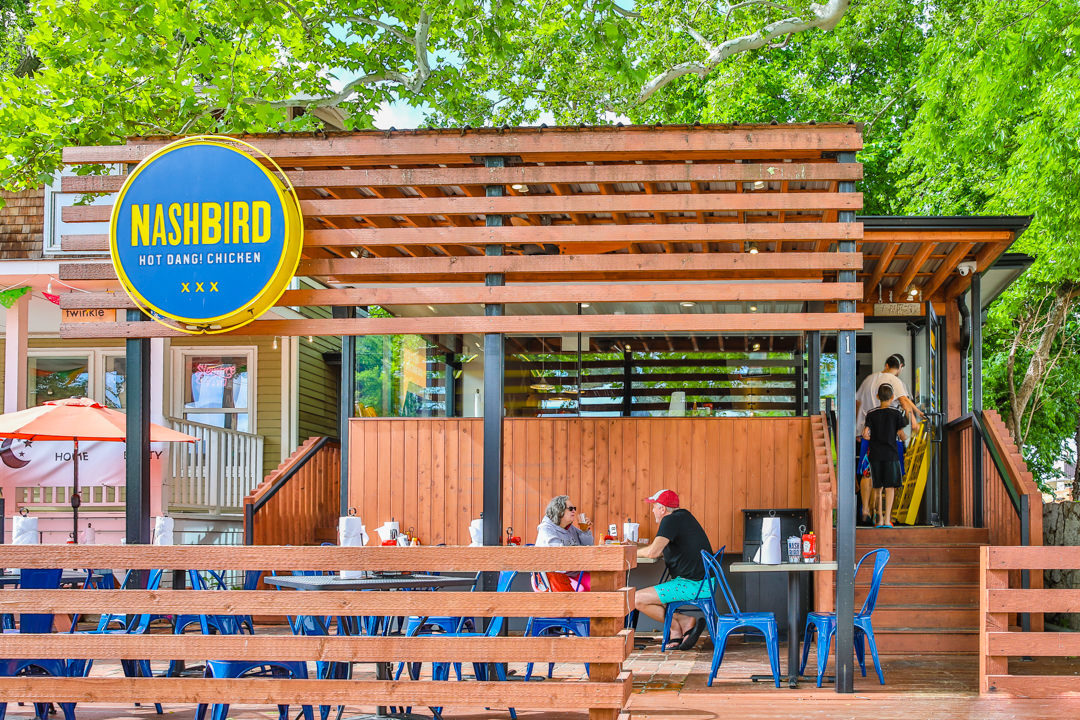 Would you believe it if I told you that I also found a bit of heat from home while I was in Oklahoma City? Nashbird has some legit Nashville hot chicken.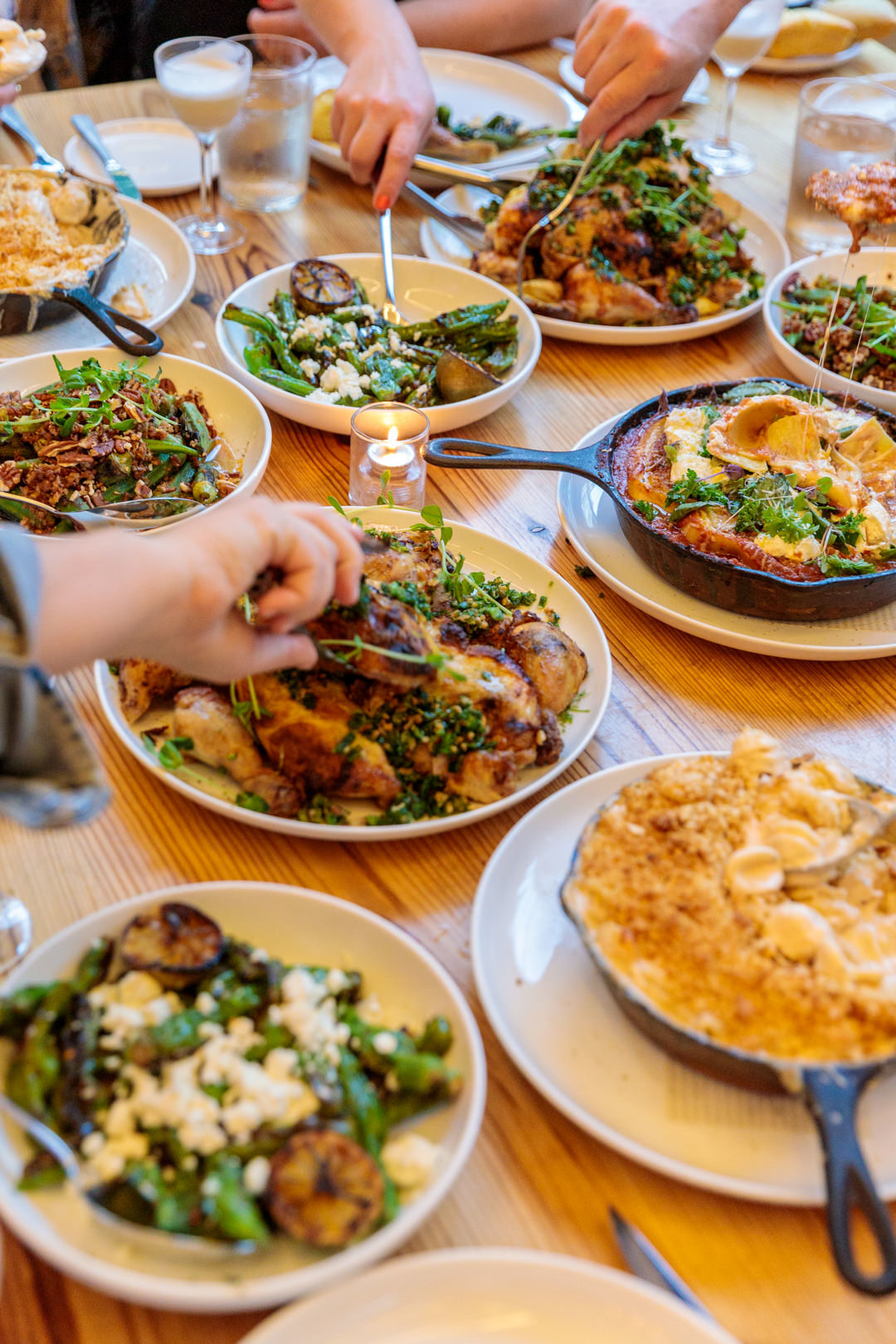 Dinners & Drinks
Dinner with the group was always a highlight each evening. I love to find a warm venue that is perfect for having a drink and catching up with friends. It was great to have some wonderful meals to hear what everyone had been up to while browsing the town.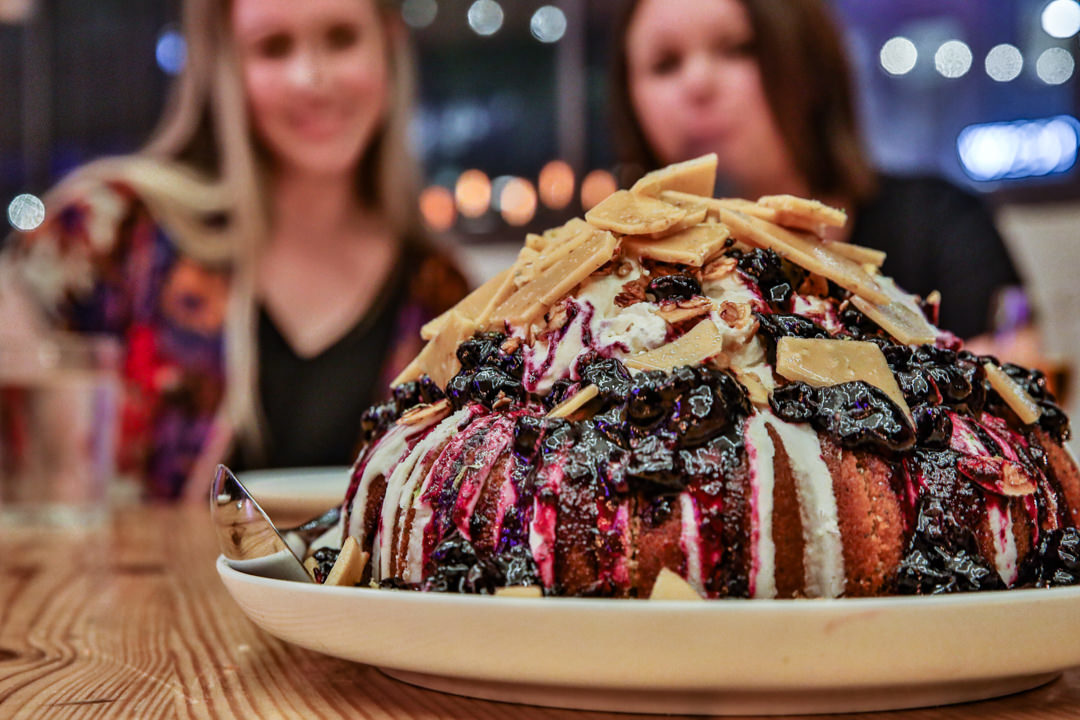 Mary Eddy's happened to be in my hotel. It's always great if you can find a hotel to stay at that has a great restaurant inside. You can head down for dinner and then just relax for a while if you've had a long day. The menu at Mary Eddy's was stellar. If there is a better way than to end a night with a massive bundt cake topped with toffee and berries, I'd like to know what it is.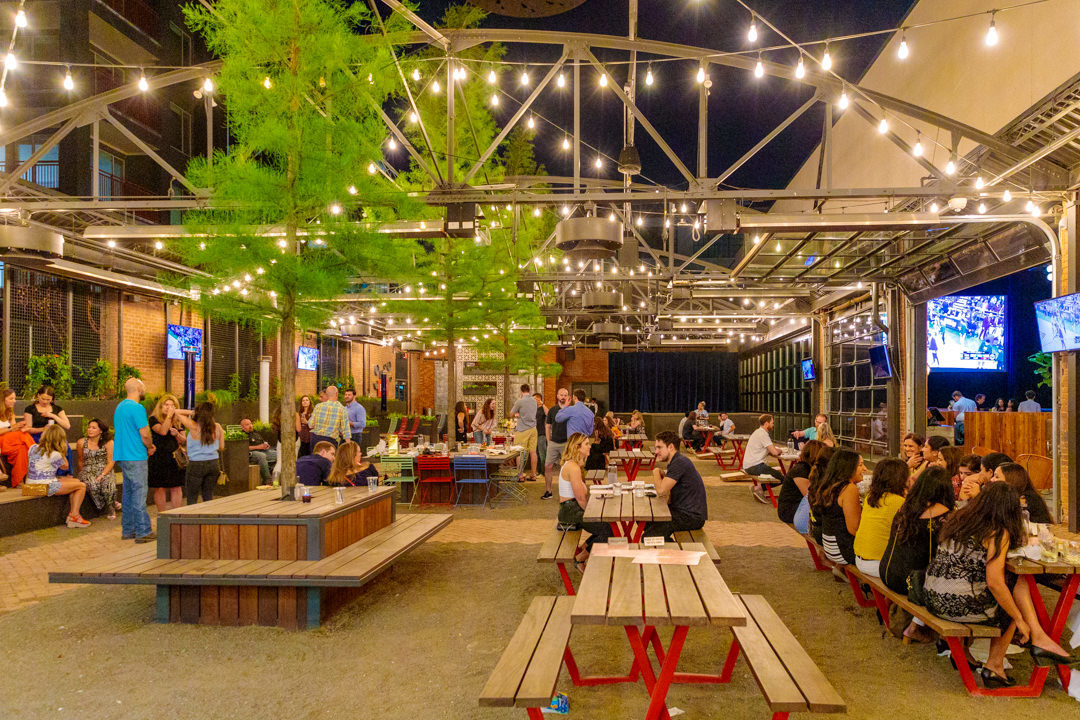 As luck would have it, we found ourselves at a beautiful space for dinner on night two. The Jones Assembly was on the same block as the 21c Hotel, a former vehicle assembly plant, and offered all of my favs — fried okra, great chicken, pizza, and good ol' southern banana pudding, albeit in fancy form, for dessert.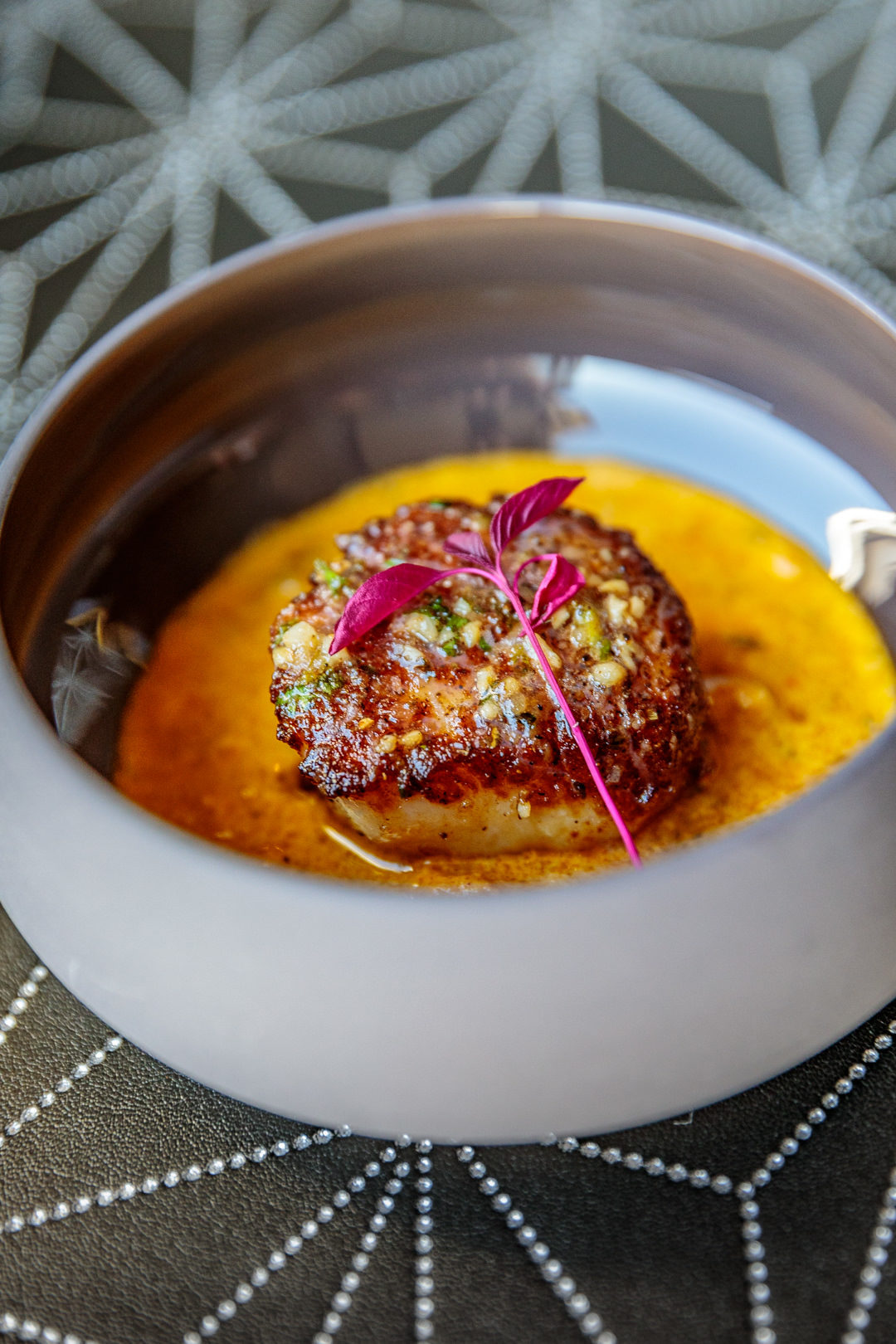 To top everything off with a delicious cherry, I was able to pop into Grey Sweater. This new tierd tasting menu concept by Chef Andrew Black was just incredible. Every bite was so obviously well thought out and paired with not only beautiful cocktails and wines, but also with stories explaining the inspiration behind each plate.
Sweets & Treats
I can't leave y'all my list of favorites without showing you the embarrassing amount of sugar that I inhaled during my trip.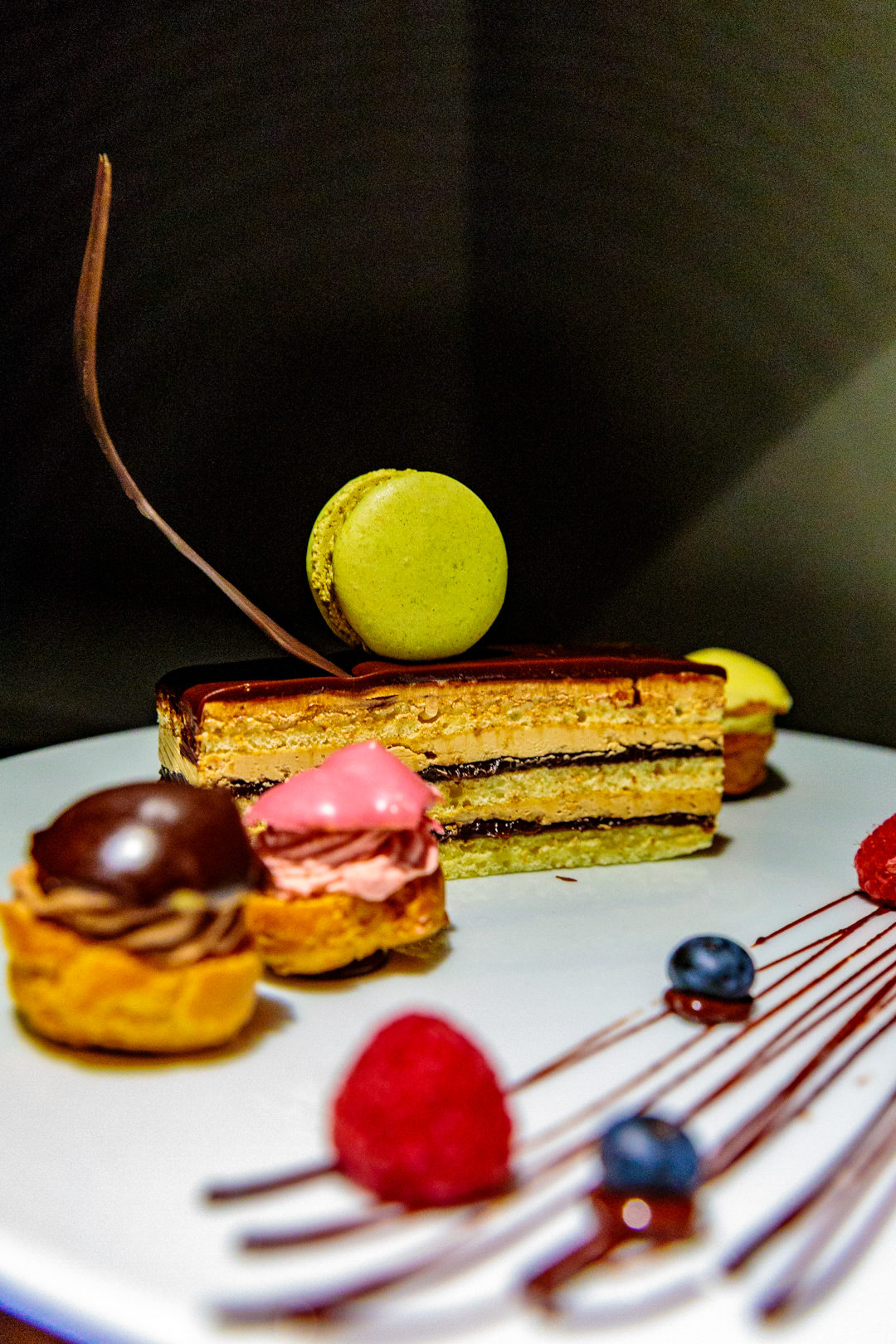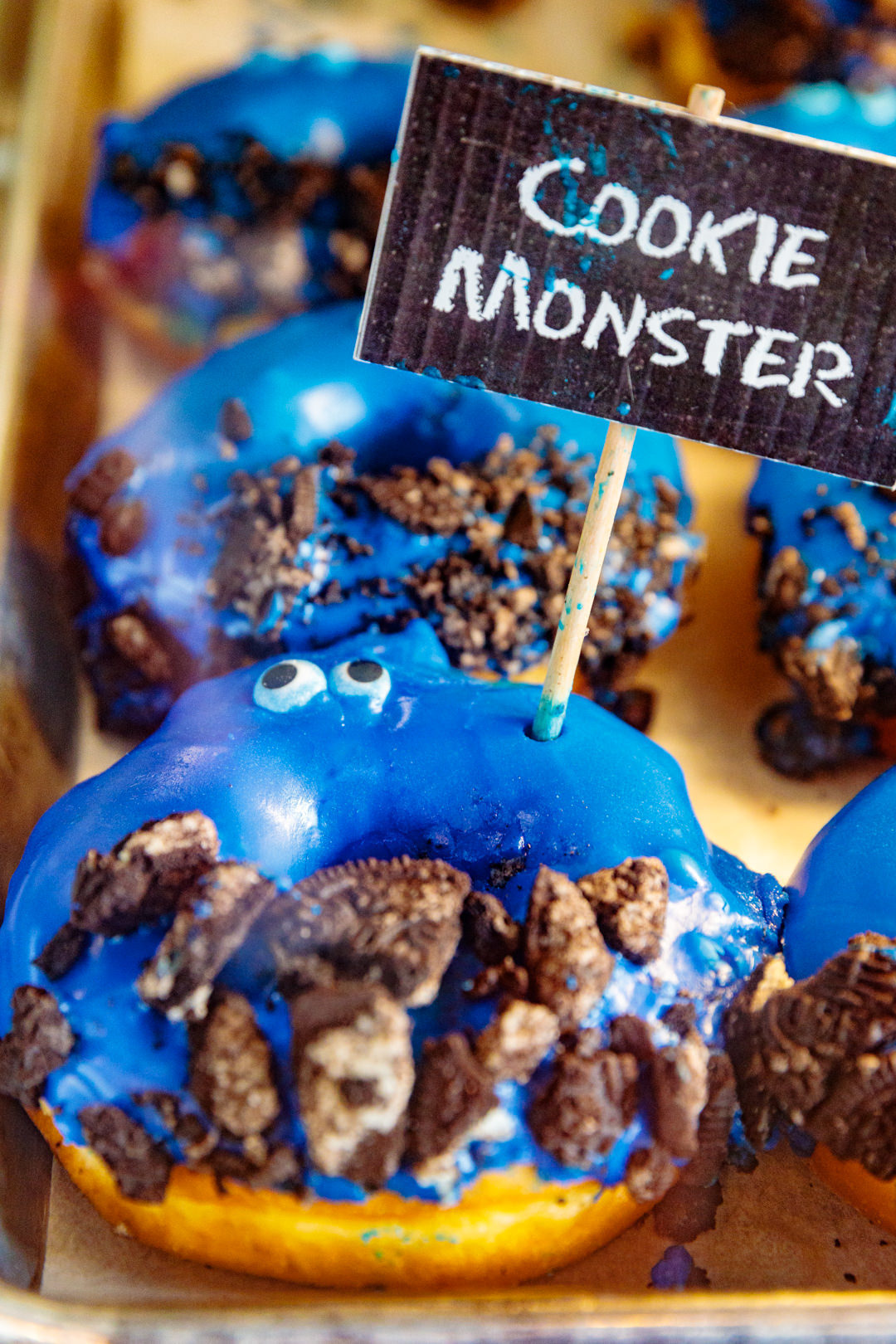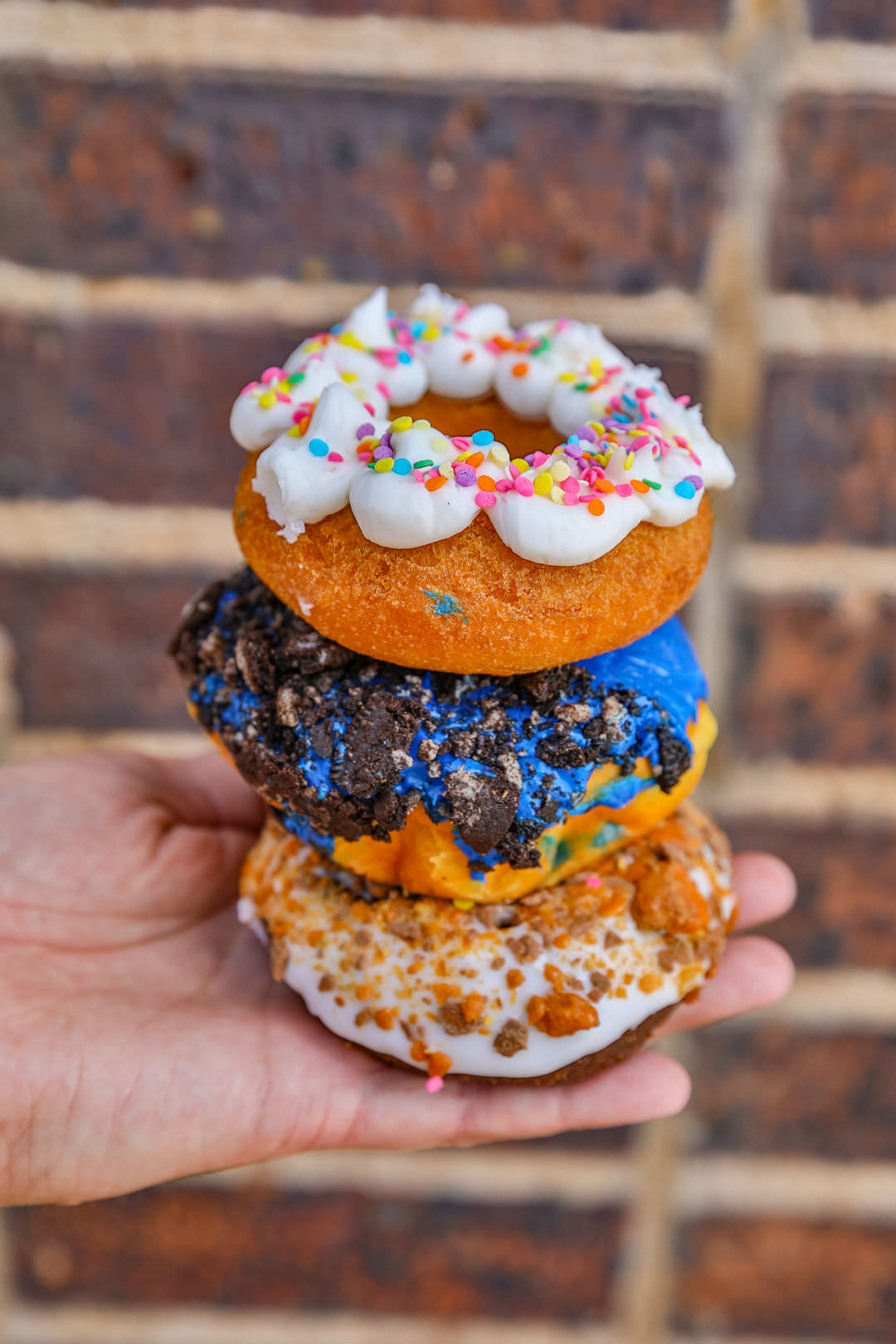 I certainly did not leave OKC on anything less than a full stomach and a huge smile. Experiencing the local culture through the city's food scene is always how I feel that I can best connect and have the most genuine experience. I'm already counting down the days to the next time that I can cheers in OKC again.
Find plenty of OKC favs and start planning your visit on Visit OKC.