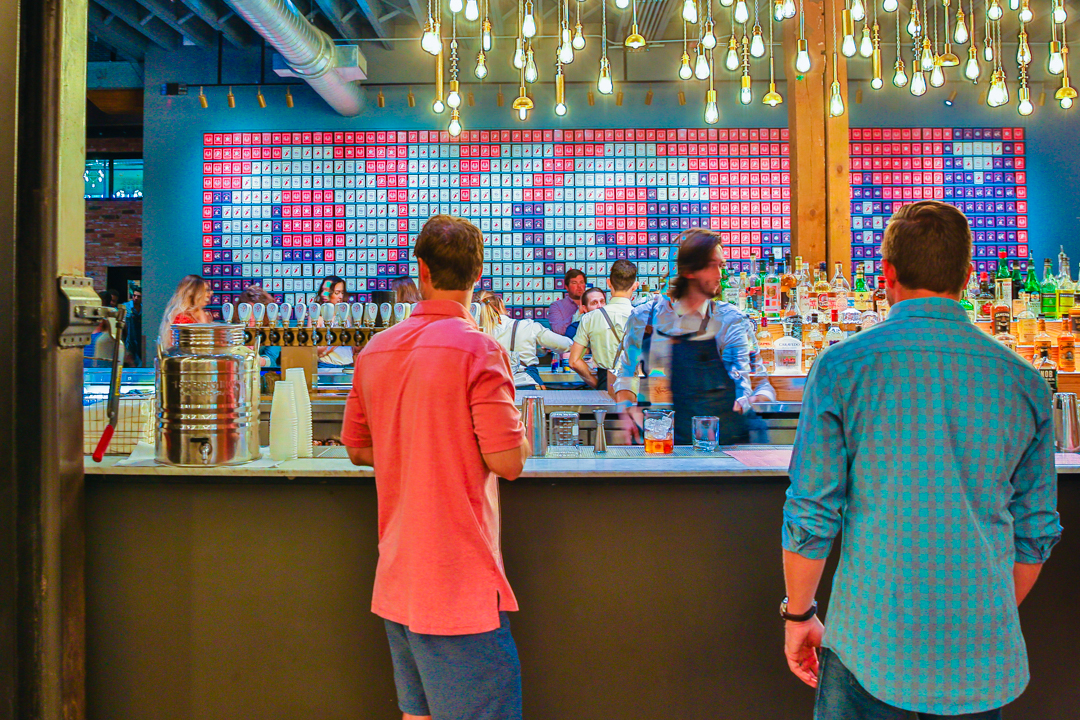 I'm just going to jump straight in on this one… Oklahoma City totally blew me away on my recent long weekend visit with a handful of blogging buddies. Incredible food, an arts scene that will keep your eyes peeled in every neighborhood, and a community packed full of welcoming locals that will have you planning your next visit before you even leave.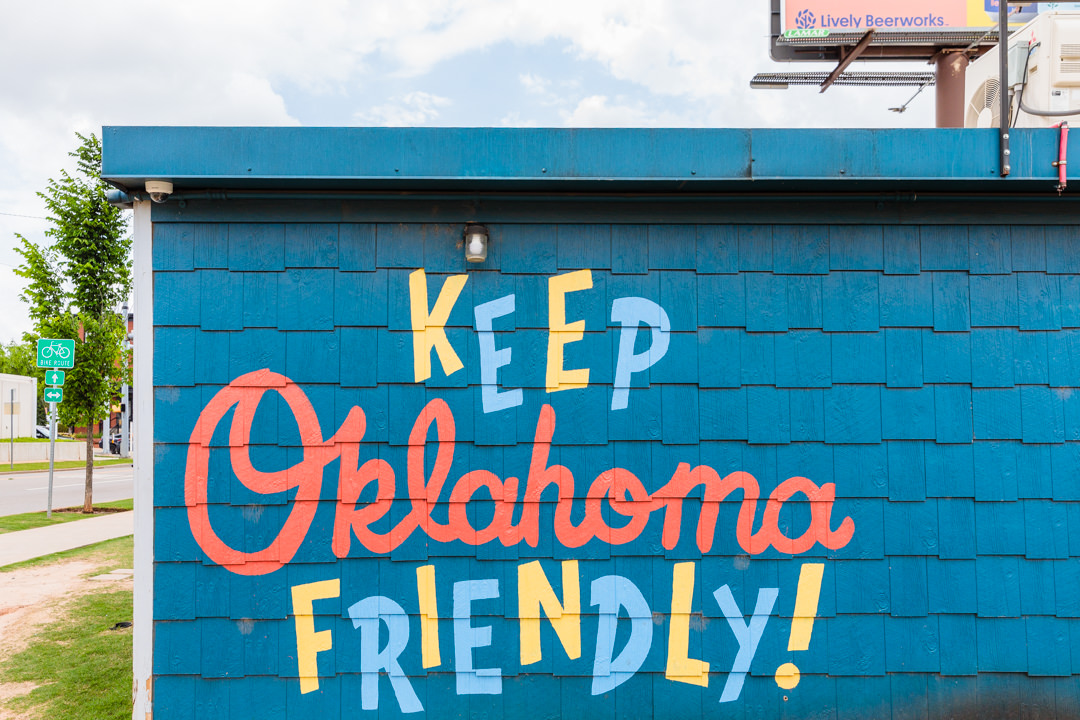 I honestly had zero clue as to what I should expect from OKC. If you had mentioned Oklahoma and asked me what came to mind, it would probably just be me asking, "What on earth is a Sooner?". — It turns out that the city is packed full of history, life, and is growing quickly in all of the right ways. The sights, sounds, and certainly the bites were all vibrant and stayed exciting during the entire #SeeOKC visit.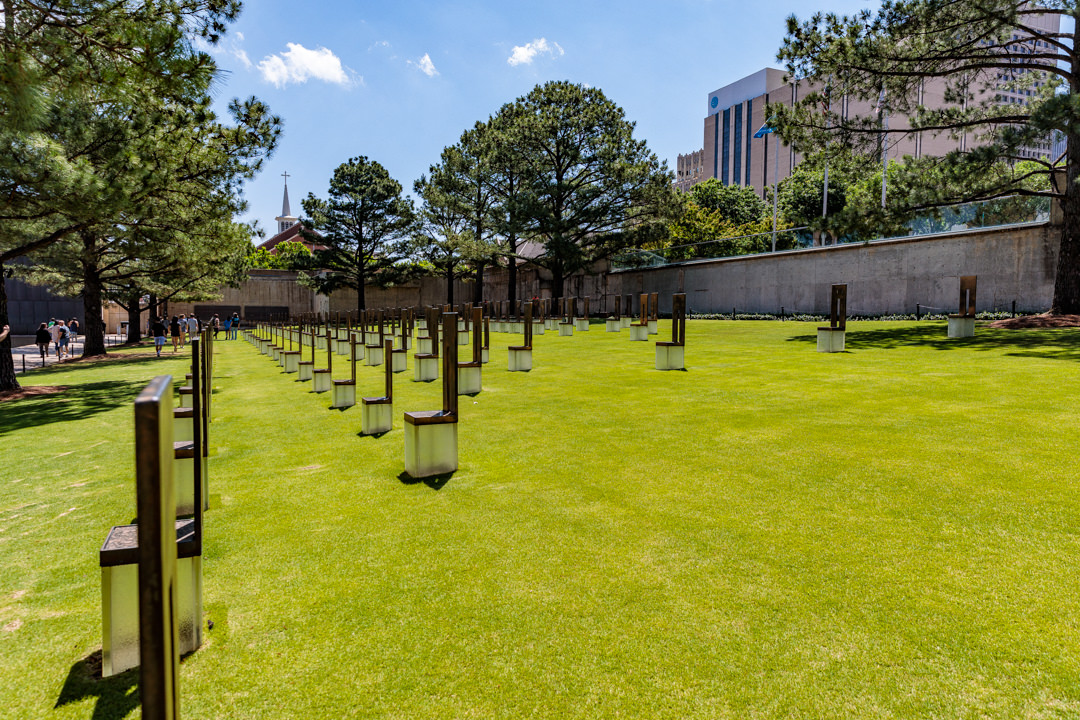 Oklahoma City National Memorial and Museum
When I was trying to plan my visit, I knew that this stop would be mandatory. Being a child of the '80s, I can remember seeing the horrors of the Oklahoma City bombing of April 19th, 1995 as the news spread around the world. This was the first stop of my visit, and I highly recommend going here first. The Memorial will give you a clear background and better understanding as to what the community has experienced. I found myself often thinking of this stop and what I had learned throughout the other stops.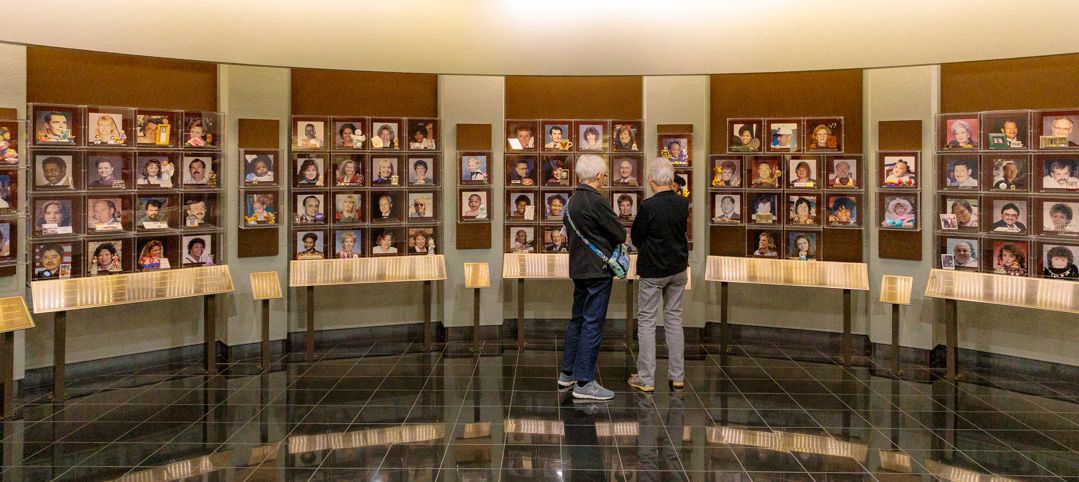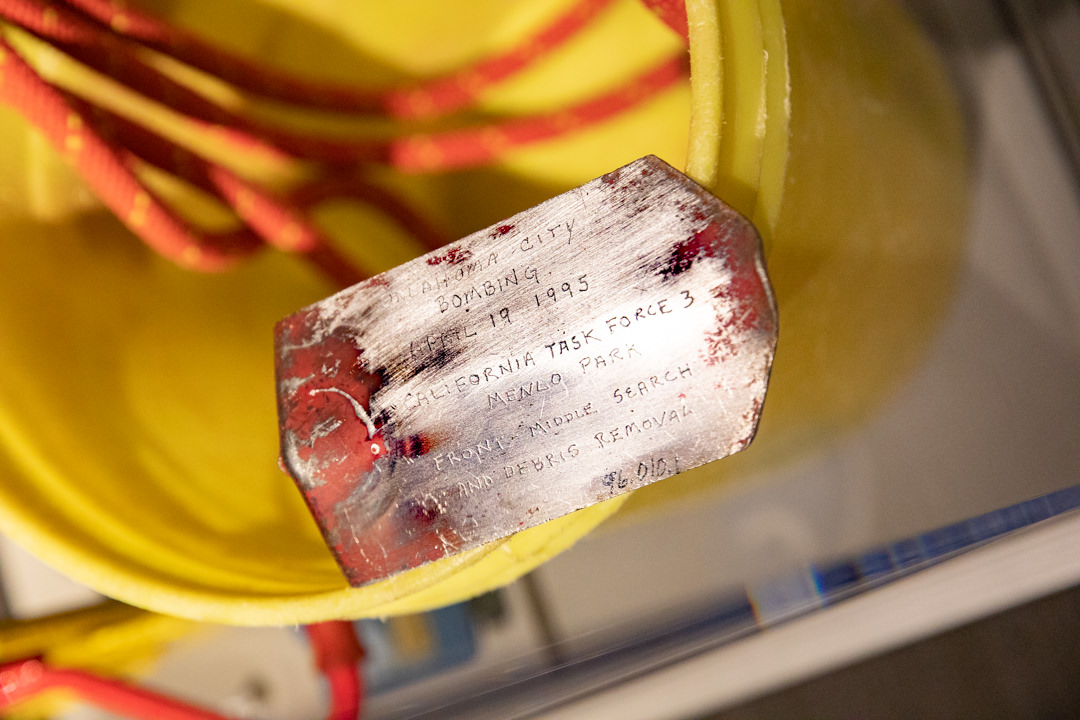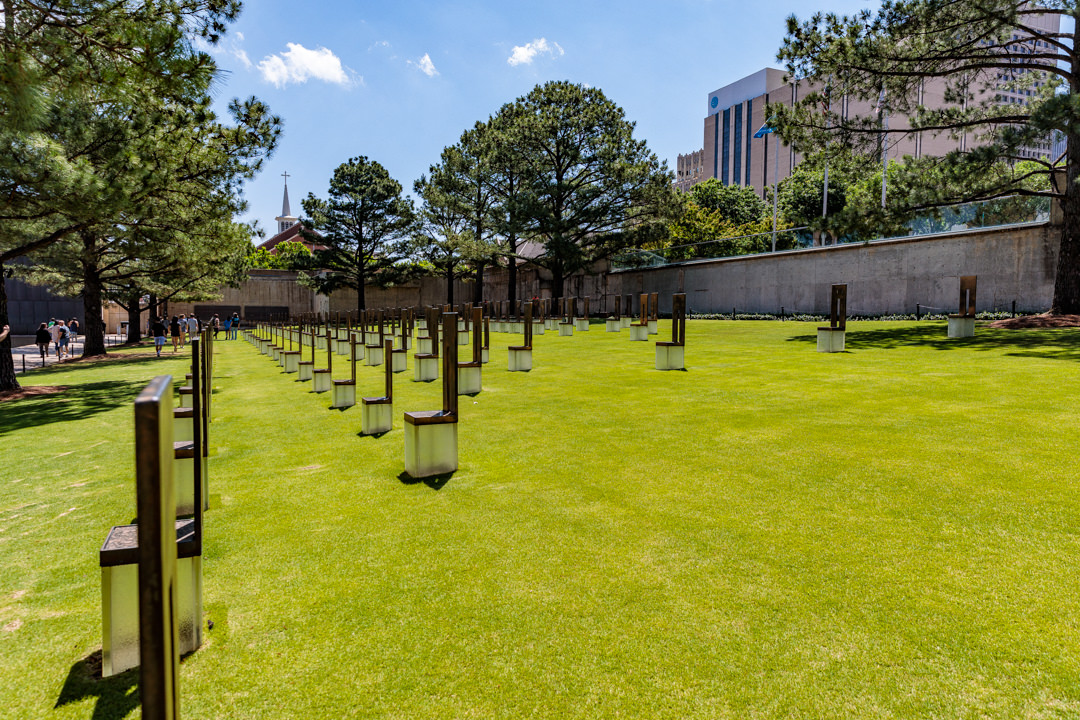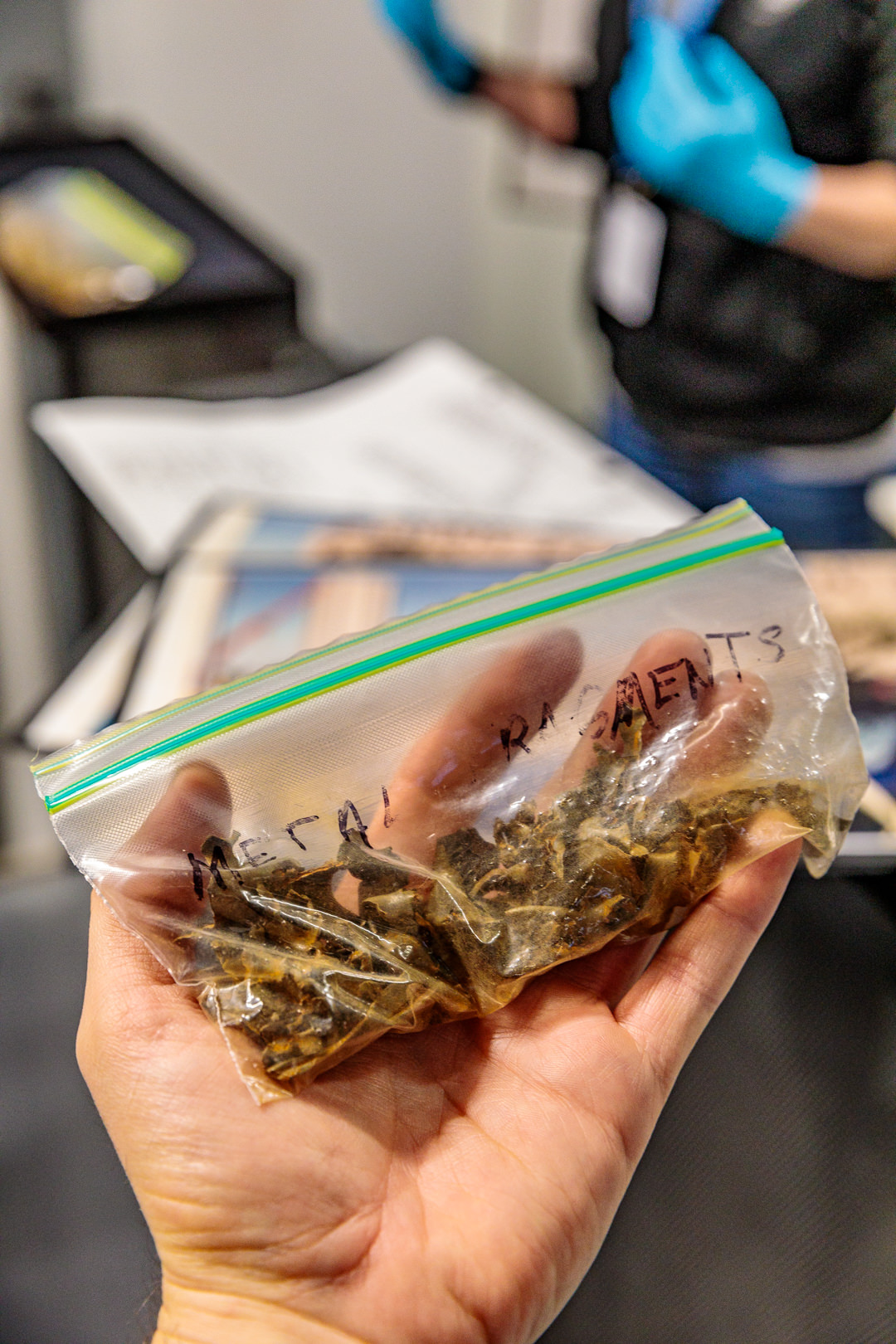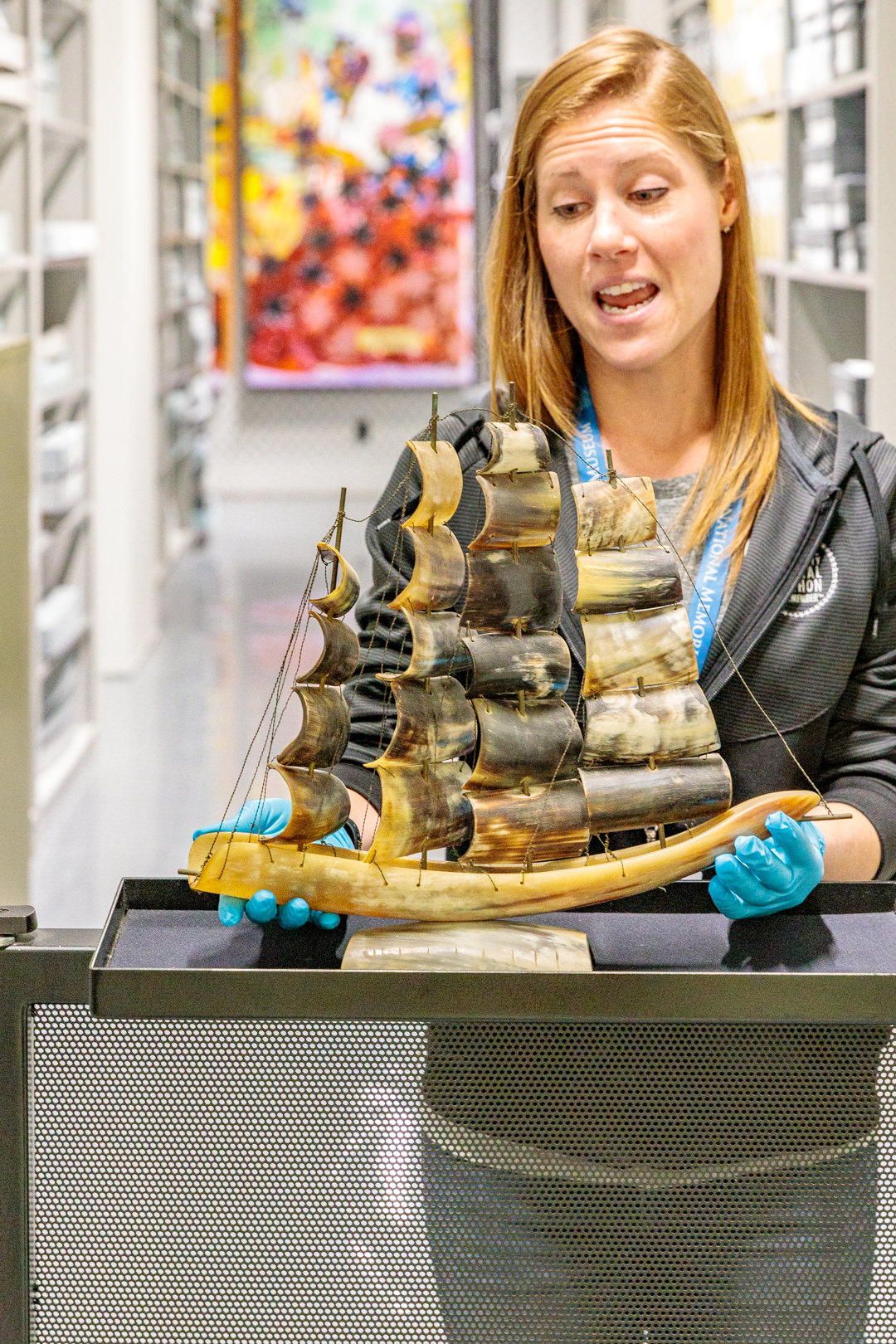 There is an emphasis on the community at the Memorial; how it came together, how it grew closer, and how it has not been forgotten but instead has and is a great source of togetherness to this day. It is painfully upsetting, while also bringing on a great sense of joy in how the community grew and bonded within the sadness. It is a must-see.
The Museum is located next to an Outdoor Symbolic Memorial park that is open 24/7. I recommend visiting both during the day and again at night if you find yourself nearby. Chairs representing all of the victims of the attack are positioned by the respective floors in which they were positioned are illuminated at night next to a reflecting pool.
Find out more about the Oklahoma City National Memorial and Museum here.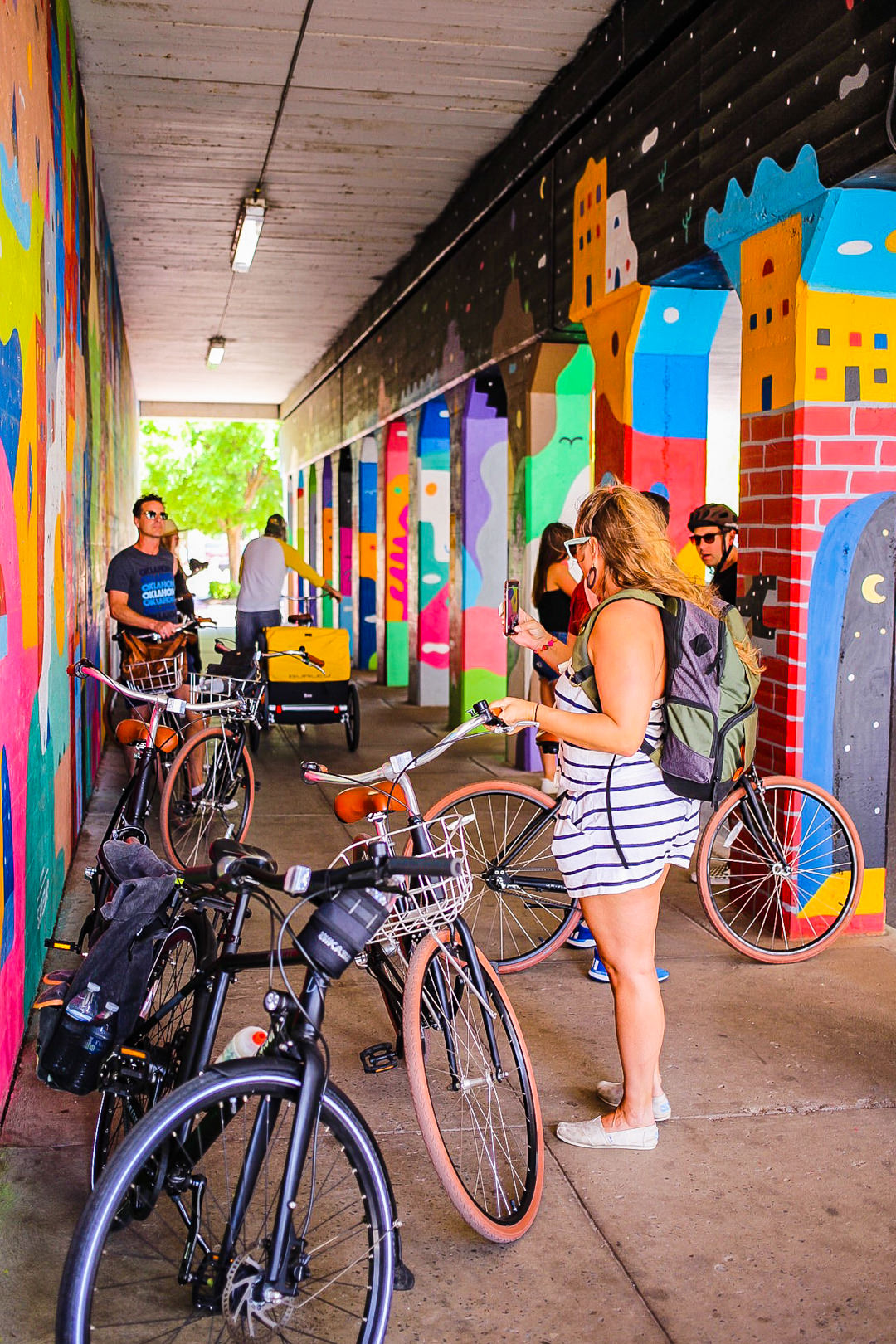 Brews and Bikes
Way back in the day, I used to ride a bike. I know… I know. Back in my younger days, I even ventured out in a week-long camping and biking adventure around the Appalachian Trail. Having not been on anything more than an exercise bike (and only a handful of times for that, if I'm honest) in several years, I was excited to try hopping back up for a spin around the city with Ride OKC.
It turns out that remembering how to ride a bike really is… like riding a bike. After a few wobbles and my friends being warned to stay a few feet back, I was spinning my way around the streets. Not only is this a killer way to view the city, but this specific tour option stopped at several (and I mean several) local breweries to grab a drink at each. If only every exercise opportunity included drinks, right?!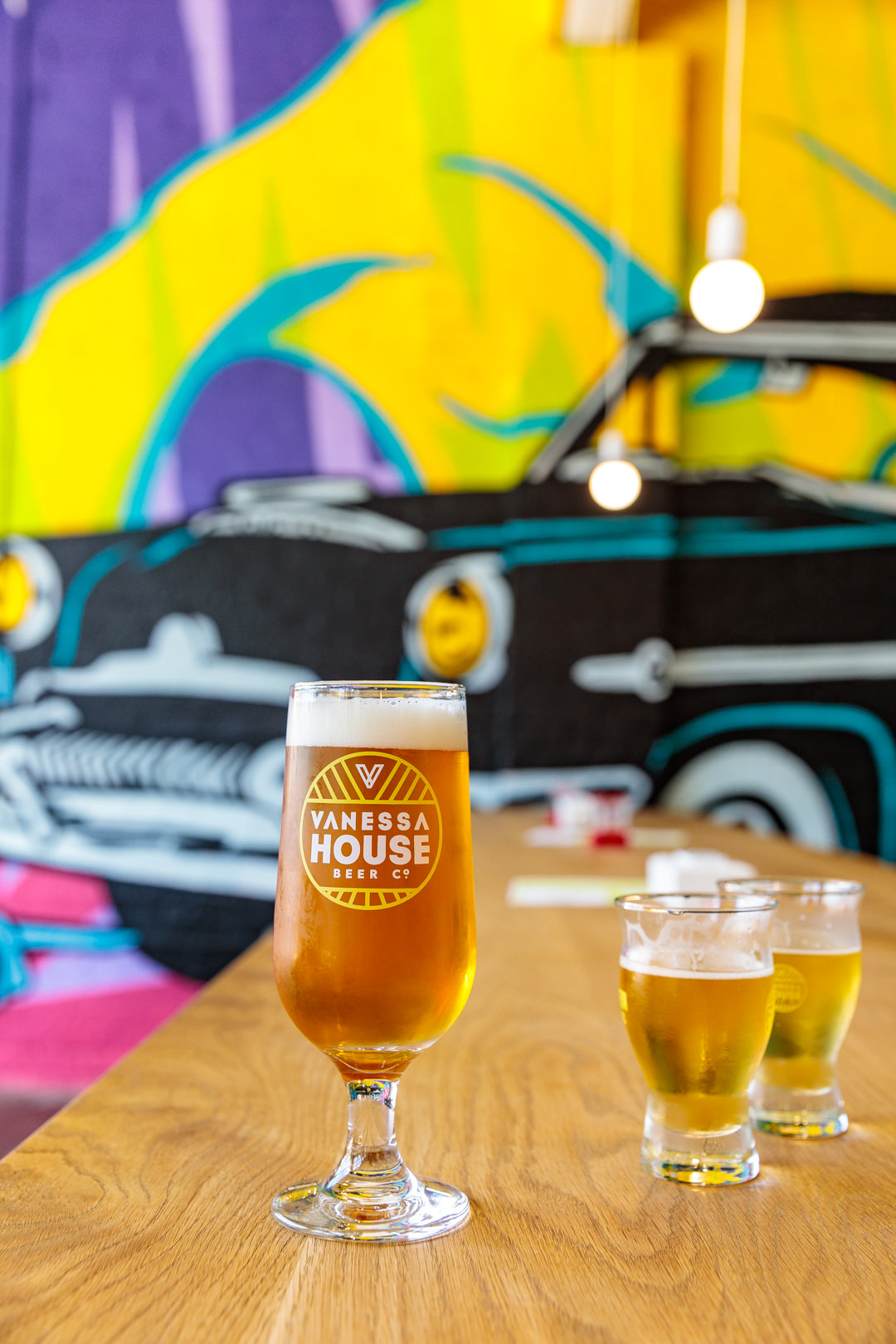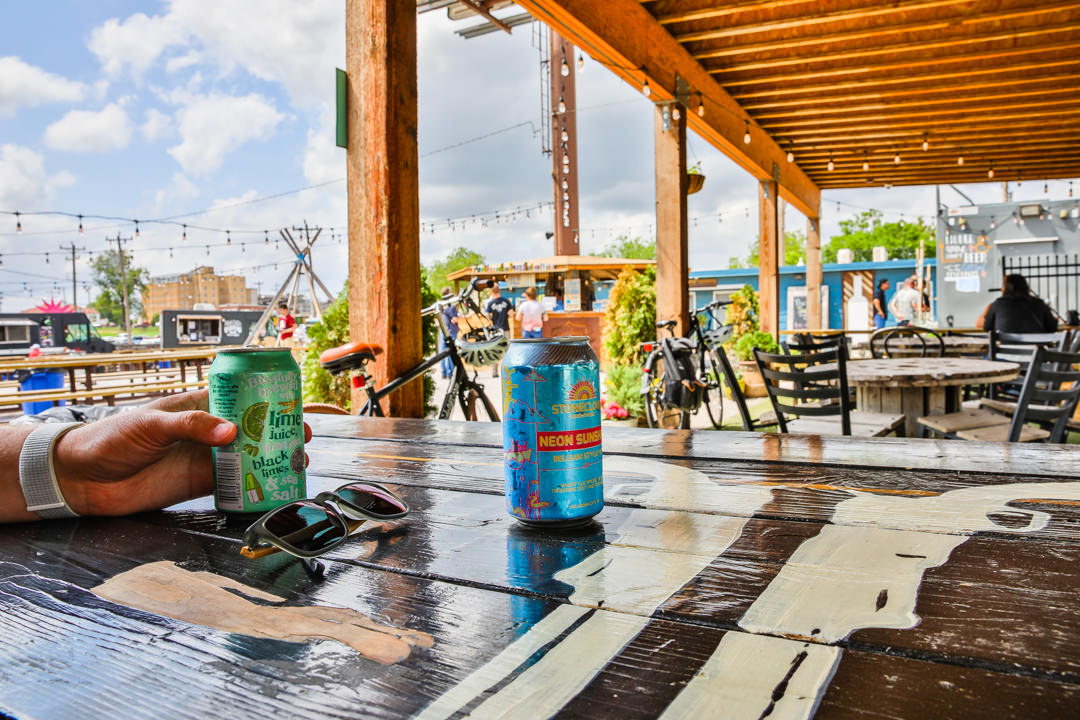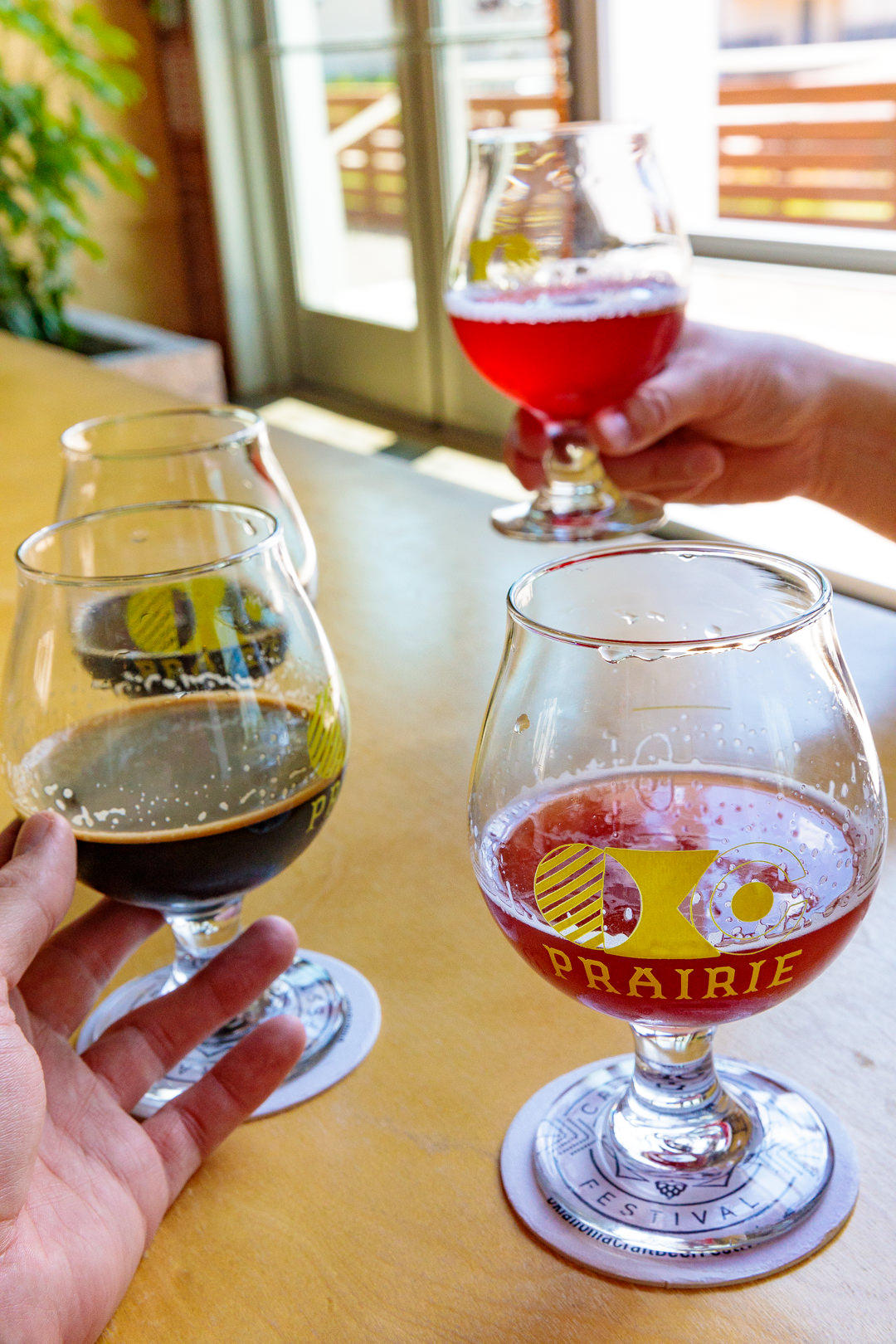 Riding around with local owner Ryan, who has a background in architecture, was a wonderful way to chat about all of the neighborhoods, buildings, and connect with plenty of locals over plenty of brews.
Vanessa House Beer Co., 118 NW 8th St, Oklahoma City, OK 73102
Bricktown Brewery (Oklahoma's first craft brewery), 1 N Oklahoma Ave, Oklahoma City, OK 73104
Prairie Artisan Ales, 3 NE 8th St, Oklahoma City, OK 73104
Bleu Garten (beer + food truck park), 301 NW 10th St, Oklahoma City, OK 73103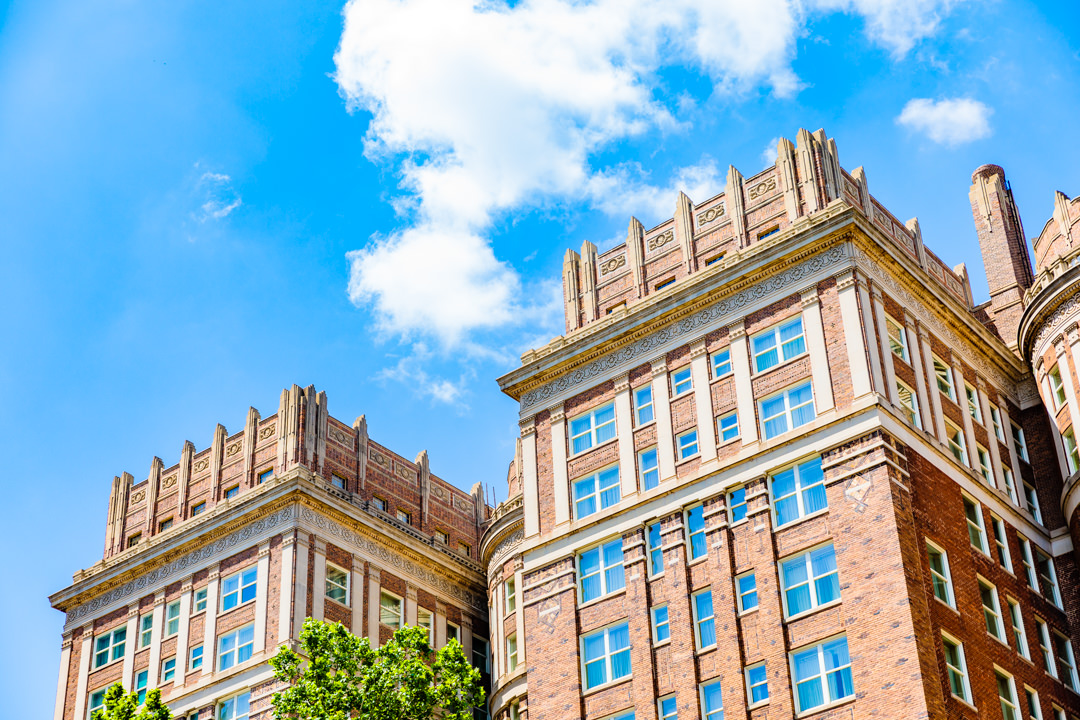 Arts, Architecture, and Eye Candy
OKC really grabbed my attention with regard to the massive amount of art that has become such an integral part of the various neighborhoods. Everywhere you turn you will find beautiful artwork.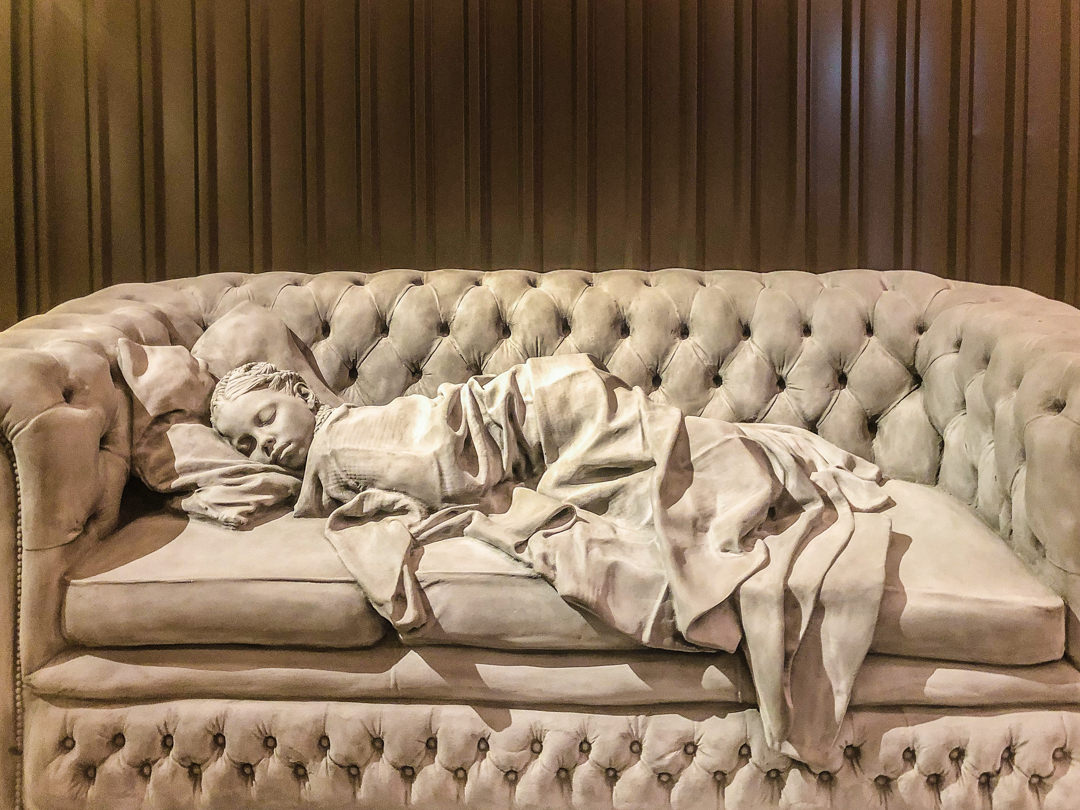 The first place I noticed art happened to be in my very own weekend home, 21c Museum Hotel. 21c is a wonderful company that supports the arts in so many ways. Not only is it just a super sweet unique place to rest your head, but is also home to over 14,000 sq ft of exhibition space that is open to the public 365 days a year. Work rotates, so be sure to stop in at different times for a drink and browse.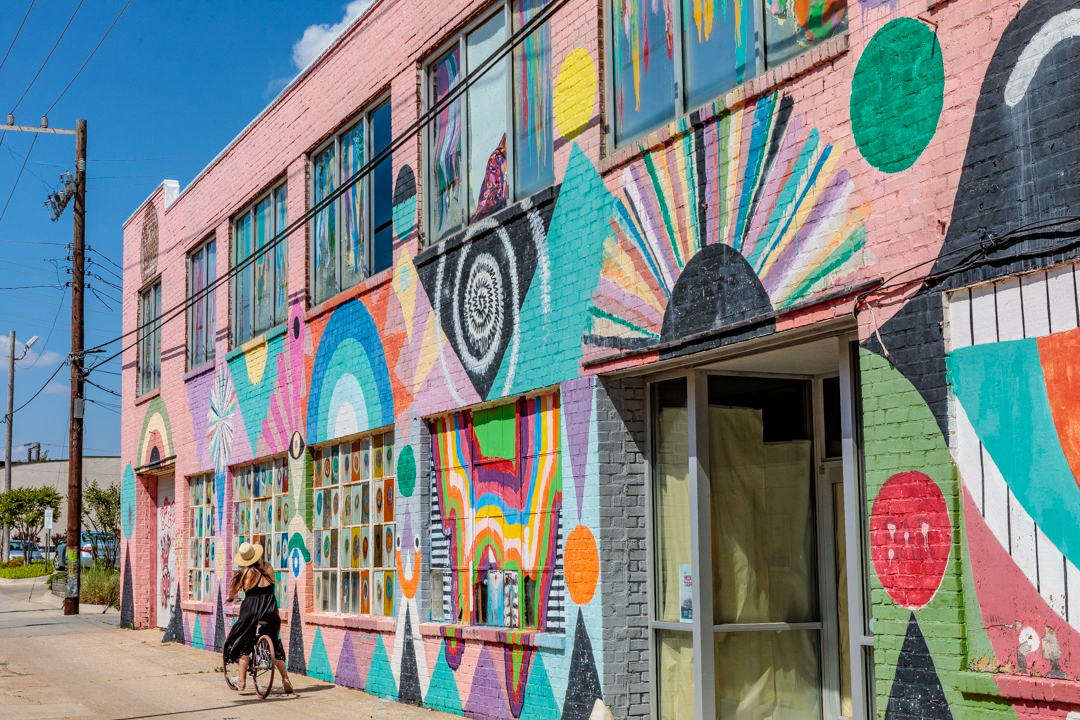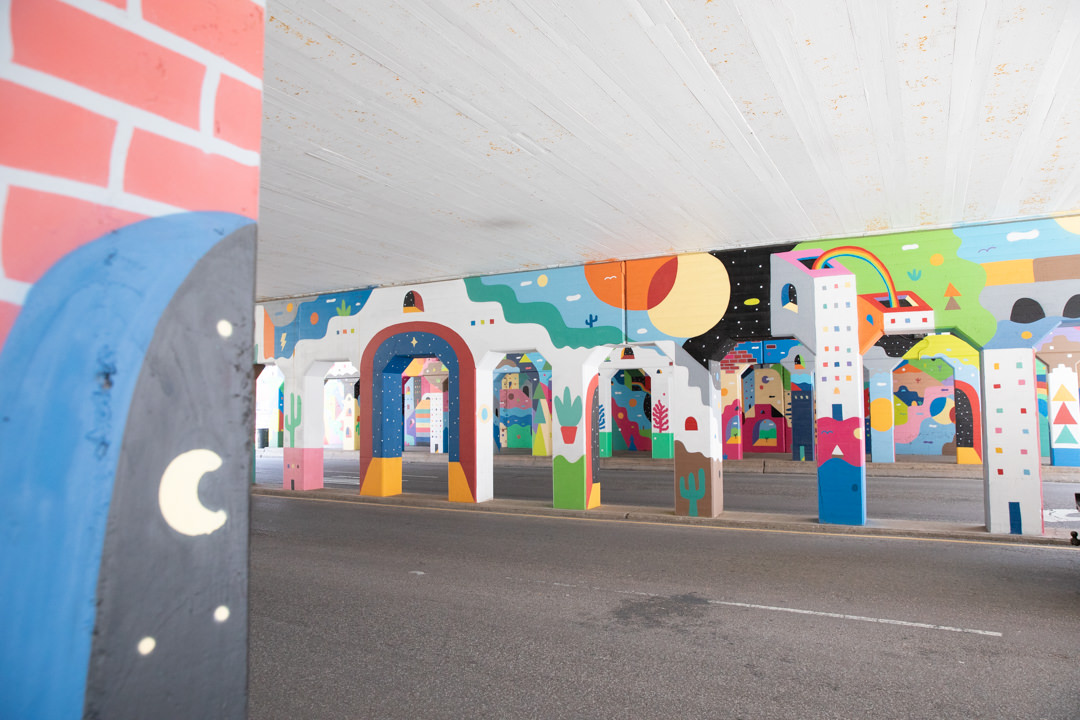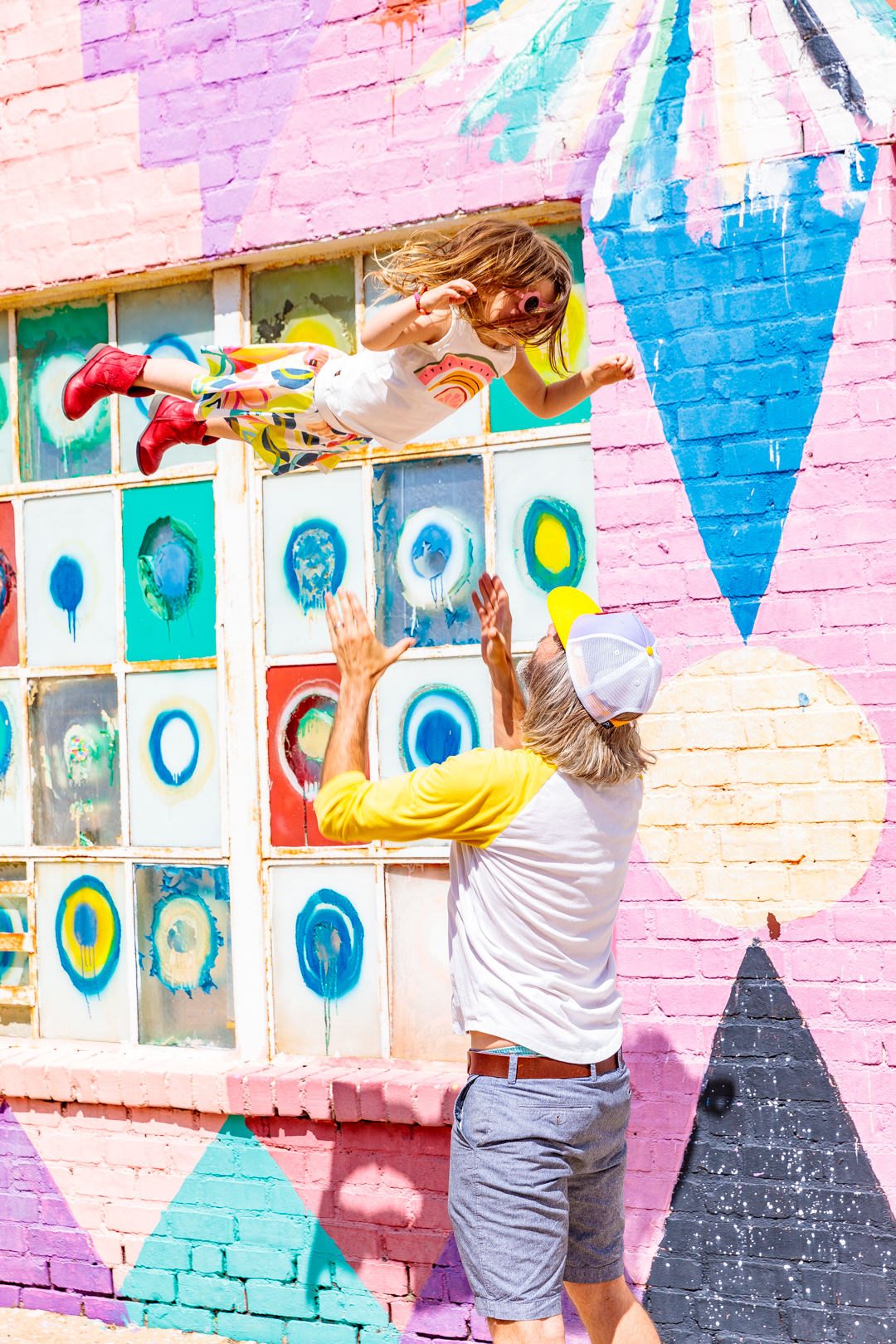 Located in the eclectic Plaza District of the city, Plaza Walls is a rotating street art program supported by the approval from the Oklahoma City Arts Commission and Urban Design Commission. Over 5,000 sq ft of wall space is covered in artwork throughout the district. Be sure to stop by the gallery when it is open and pickup a print of your favorite mural in support of the project. I have one in my photo studio that I brought back home.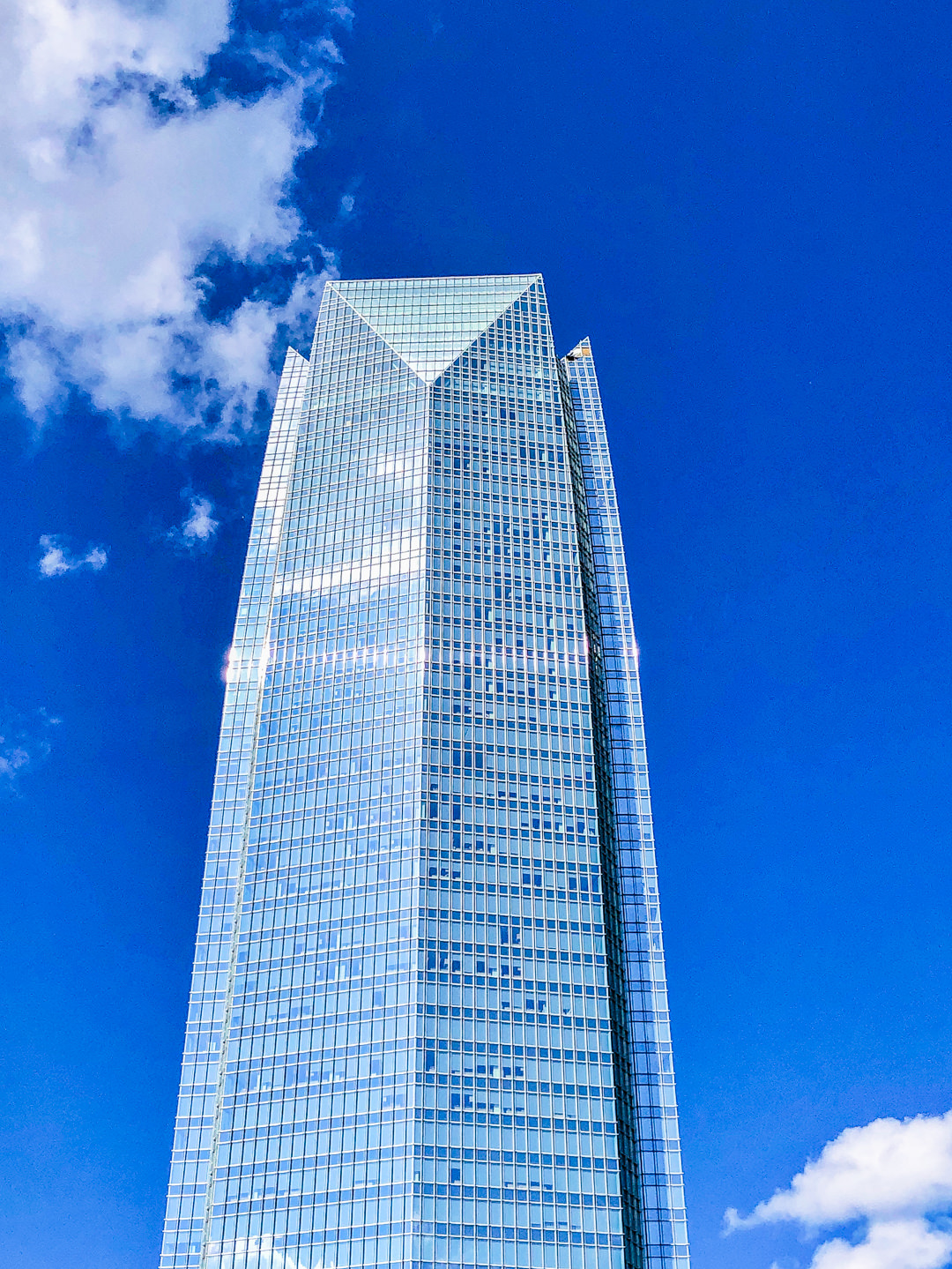 The Skirvin Hotel was one of the buildings that kept catching my eye. Devon Tower, Regatta Park boathouses, the Oklahoma Museum of Art, and plenty of other buildings make looking up while browsing the city that much better.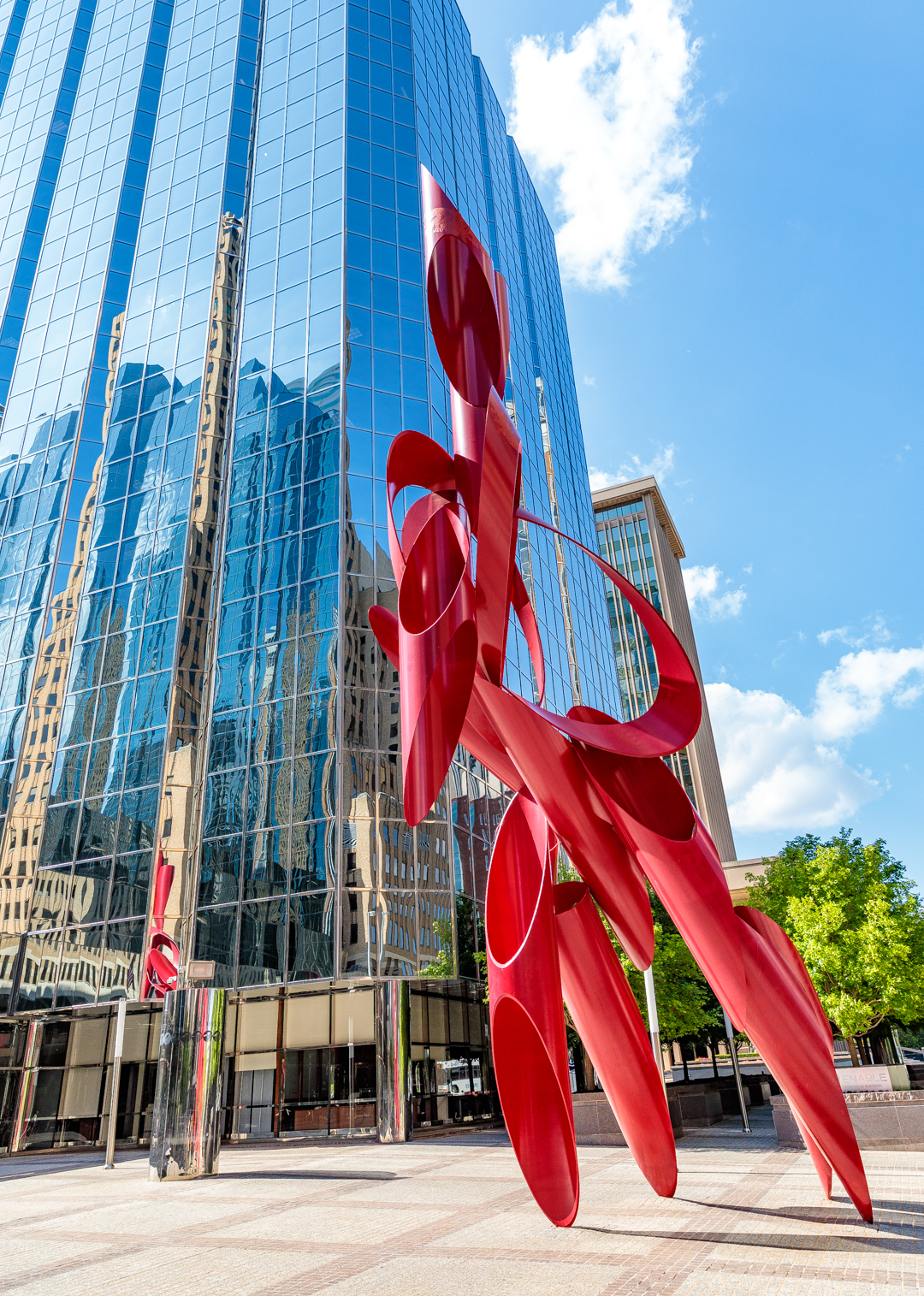 Another unexpected gem that I found while exploring the city with my friends was during a short walk after checking out the famous OKC onion burger (more on that coming soon… keep an eye out for my OKC Eats post!). Within blocks of a Tucker's Onion Burgers joint is the breathtaking historic neighborhood of Heritage Hills. We walked around for an hour or so looking at the perfectly preserved homes and landscapes of the area.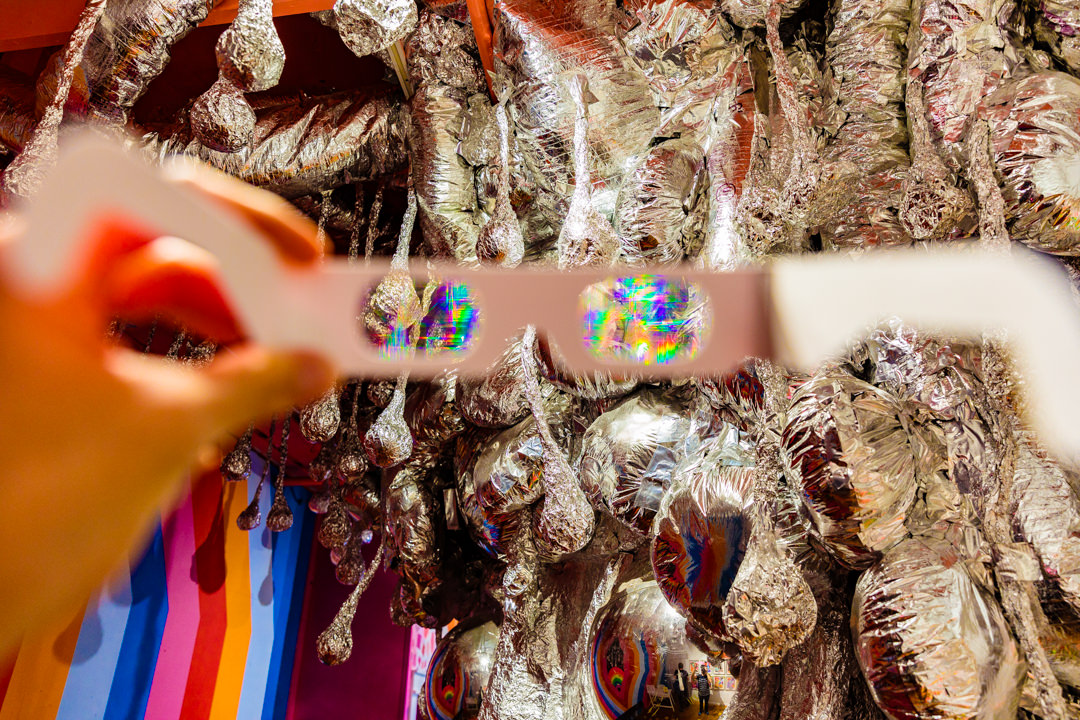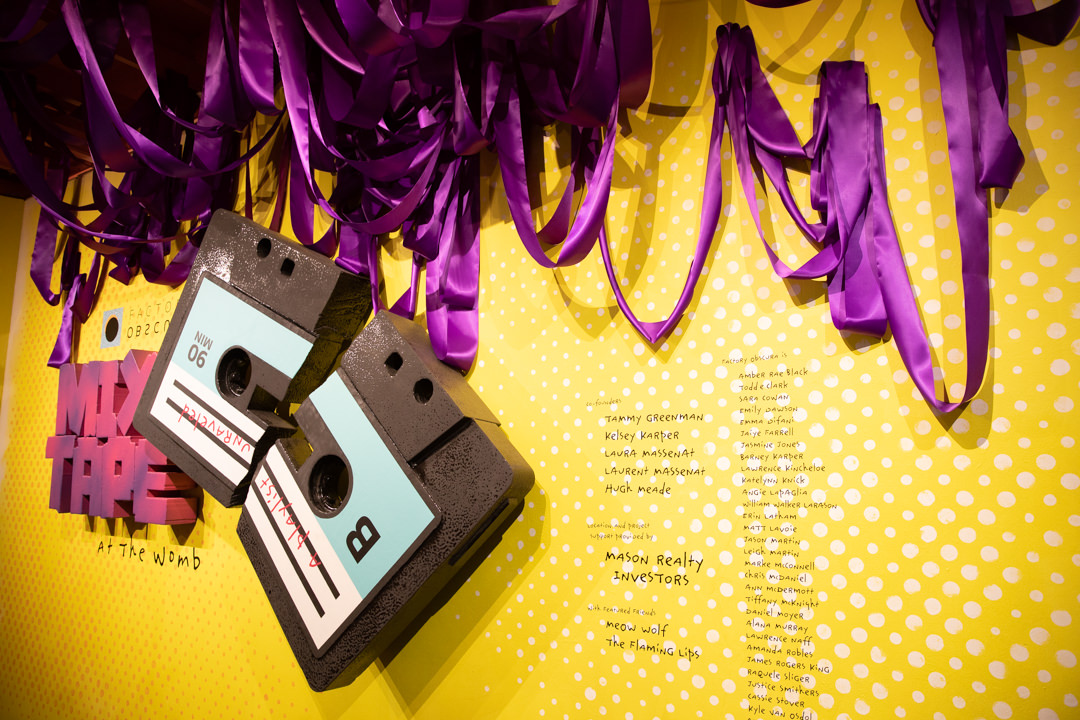 Factory Obscura is a psychedelic art exhibit fronted by Wayne Coyne, lead singer of the Flaming Lips. Plenty of 3D glasses-enhanced robots, shapes, and disco balls, it's a great quick trip (*insert drum rim shot sound*) in the Midtown district. Phase 2 of this exhibit opens in September of this year.
Shop with the Locals
It's no surprise that when I travel, I seek out food first. It's how I feel that I can best connect myself to the local community and experience a city best. Since there was soooo much amazing food in OKC, I'll be dedicating an entire post to that next week. Something else that I noticed in Oklahoma City was how easy it was to connect with people in the shops and boutiques that are peppered throughout the city.
Each district has so much unique character, which made my long weekend with friends in the city truly a blast. Within each district, you can just step out and browse around. You'll find plenty of food, sights, and shops in each one. I'm not normally a shops kinda guy, but totally fell in love with all of them here.
After I tried out some Nashville-style hot chicken (Yup! It's in OKC… stay tuned for my verdict.), I needed to walk off some of the burn and found myself in OKCollective Candle Co. The two owners were so welcoming and were quick to offer up plenty of other local goods suggestions to check out. Don't be shy about speaking up, because odds are the OKC crew will beat you to it. Everyone was so friendly and warm, genuinely curious about what we were all getting into and wanting to offer more suggestions.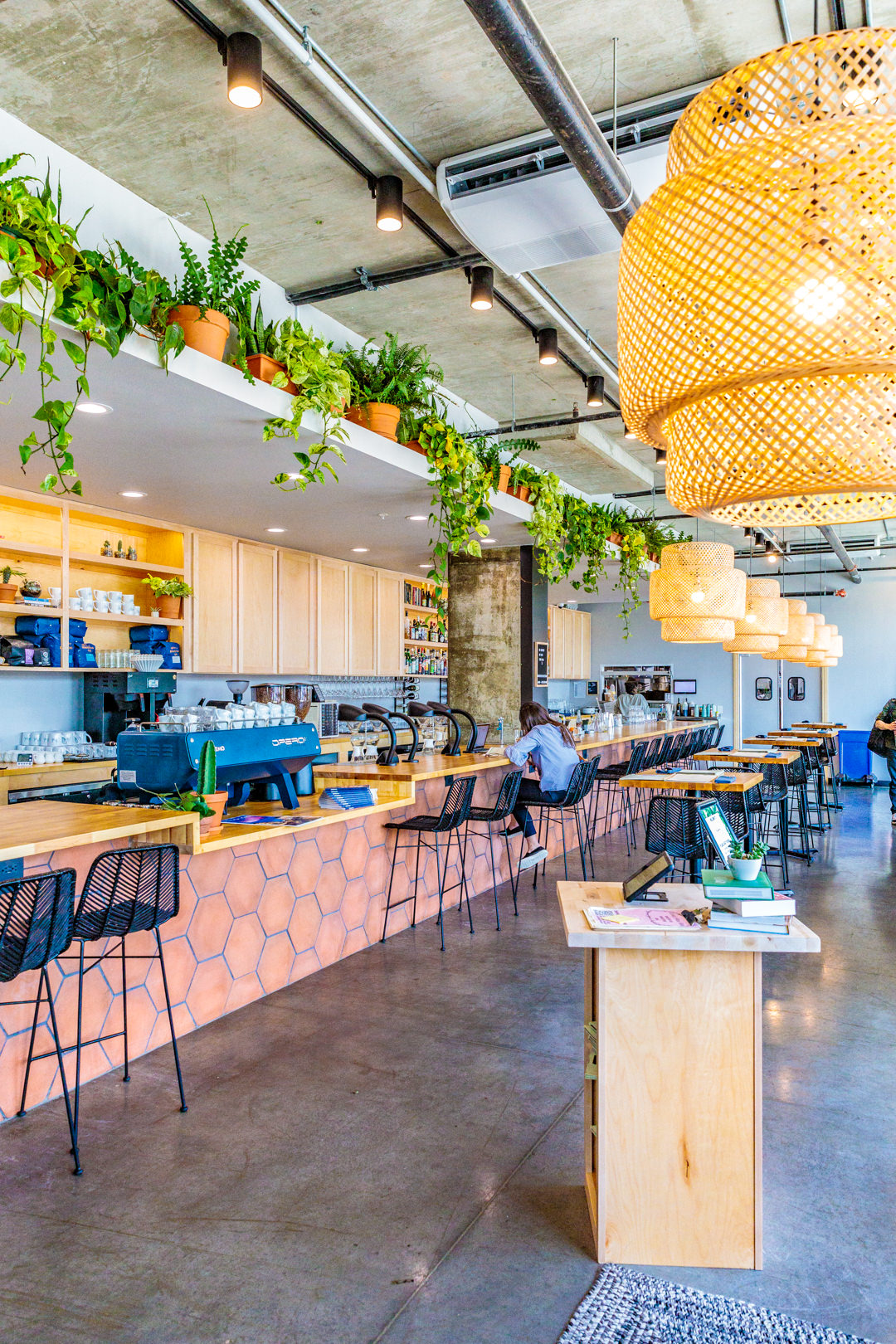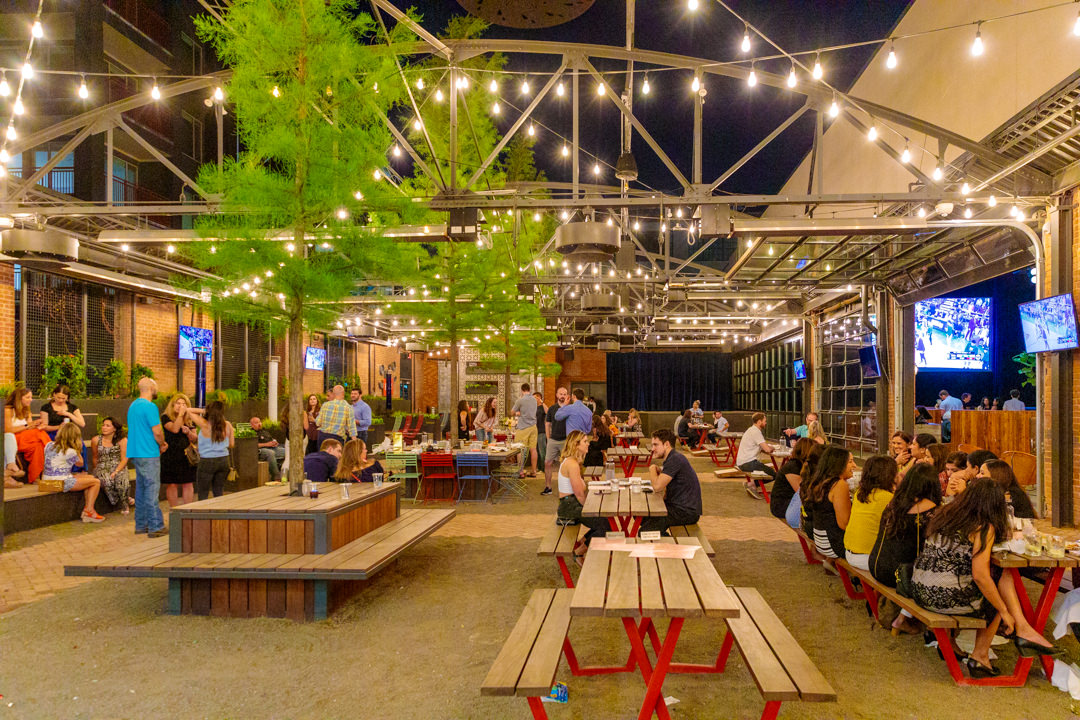 Y'all know I can't travel without getting my sugar fix, and OKC didn't have any shortage there. Bricktown Candy and Pinkitzel are in the same Bricktown area of town (a super-chic modernized entertainment district) and you should just go ahead and hit them both up back to back. You're welcome.
Chirps and Cheers, Black Scintilla, and plenty of other spots can be found in Midtown. Paseo is an art-lovers dream. With way too many stops to mention, be sure to check out the Shopping by Districts section of Visit OKC.
White Water Rafting… in OKC. Seriously!
I've been so excited to share this one with y'all. I had no clue that when I went to the middle of Oklahoma I would end the trip with a whitewater rafting experience. RIVERSPORT OKC is just too cool to miss. Pack your trunks and head over to the Boathouse District, because this is an absolute must-visit for any trip to the Sooner State.
You'll have the opportunity to do several runs on the rapids as you experience this "bucket list" adventure. You'll learn what to expect on the water and how to paddle your raft, plus safety information to ensure you have a great experience.

-RIVERSPORT OKC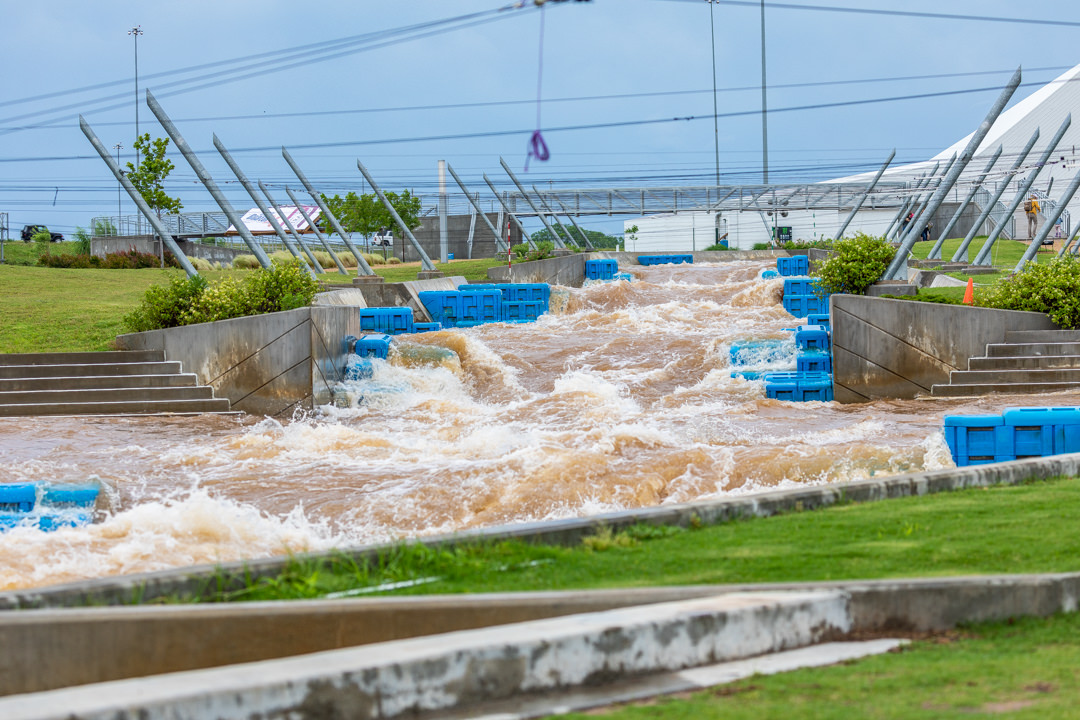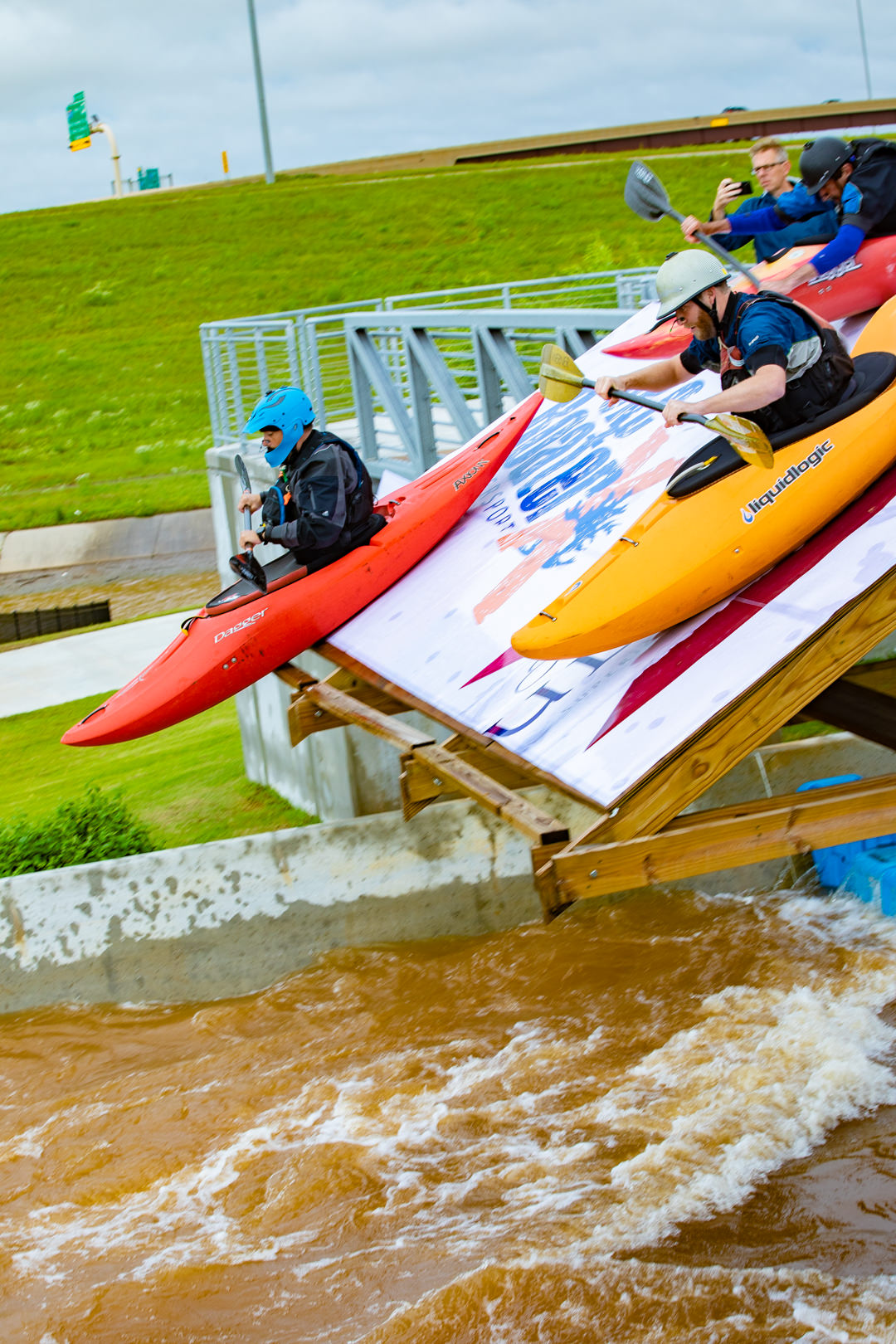 Class II-IV rapids are generated in this $45-million facility (funded by a 1 cent sales tax increase that also supported several other community enhancement projects). They not only offer rafting, but also kayaking, tubing, river boarding, and climbing facilities. Your group of pals can definitely spend an entire day here. I did and it was a BLAST.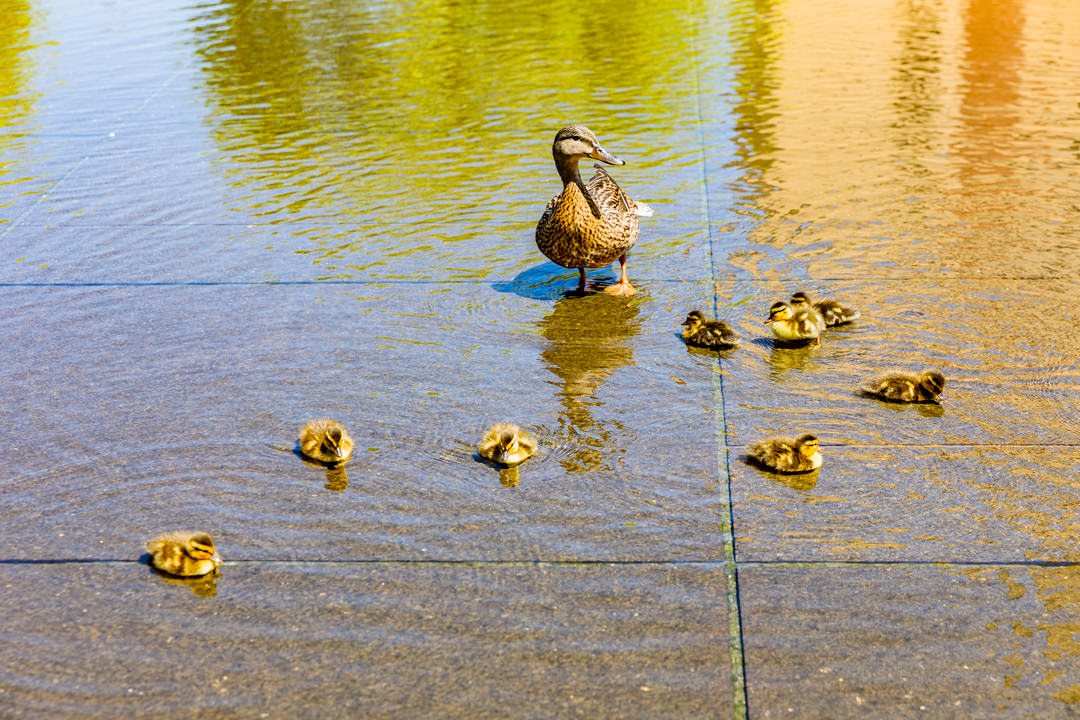 Visit OKC!
My takeaway? You've gotta go. OKC is alright with me! (I'm sure I am not the first to think they came up with that one, right?) I seriously can't wait to plan my next visit to the city with friends to experience more of the sights, sounds, and splashes of Oklahoma City.
Start planning your trip by heading to Visit OKC. It's packed with everything you need to get a jump start on your visit.
Disclosure: This post is a partnership with Visit OKC. Everything here is my honest review and I can't wait to go back to visit!