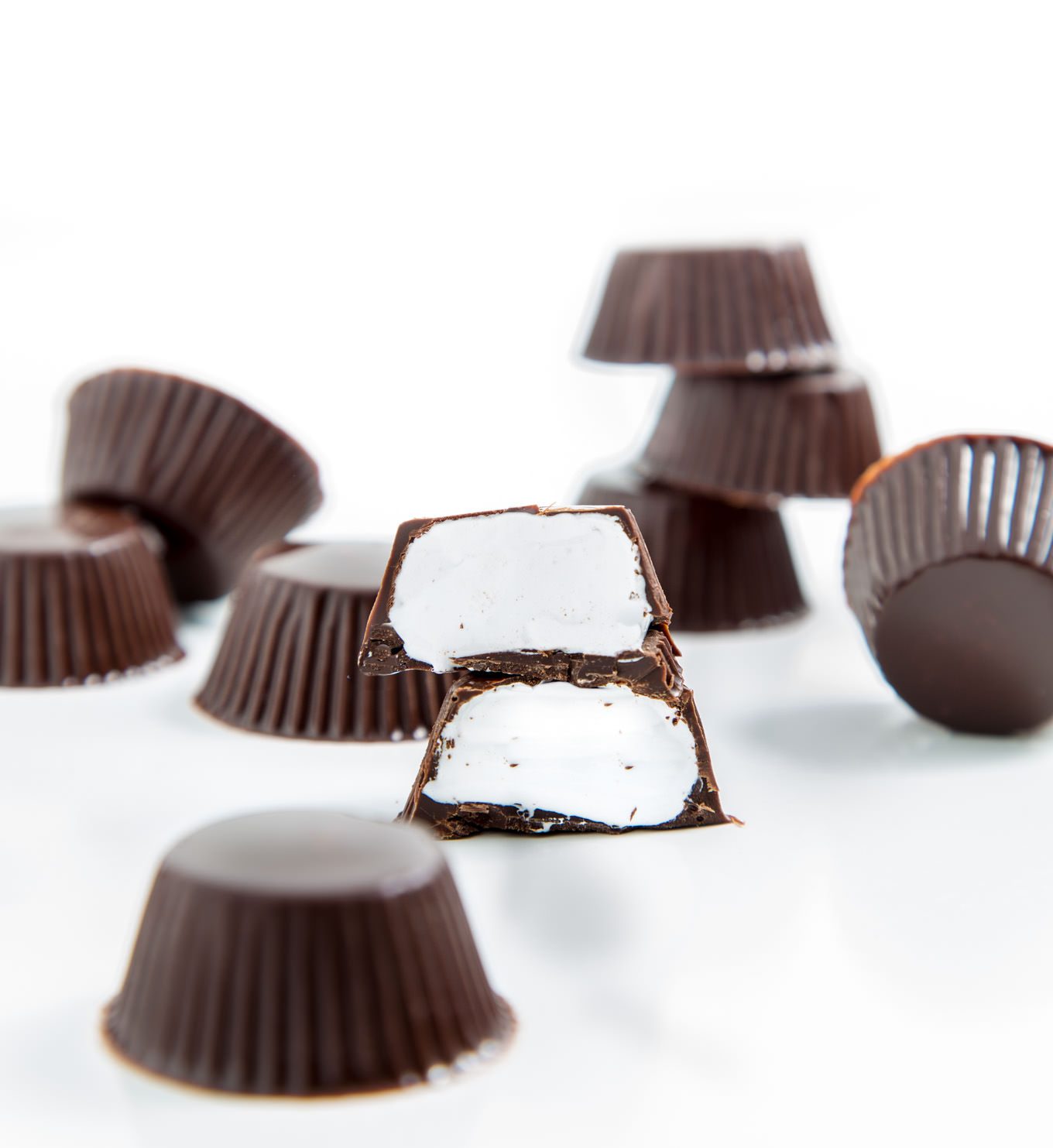 Candy is dandy, but… well… candy is just dandy. Everyone loves a handheld sweet treat or two during their day. Some of the most nostalgic sweets are the ones coated in chocolate, filled with everything that dreams are made of. For me, that's good ol' marshmallow fluff.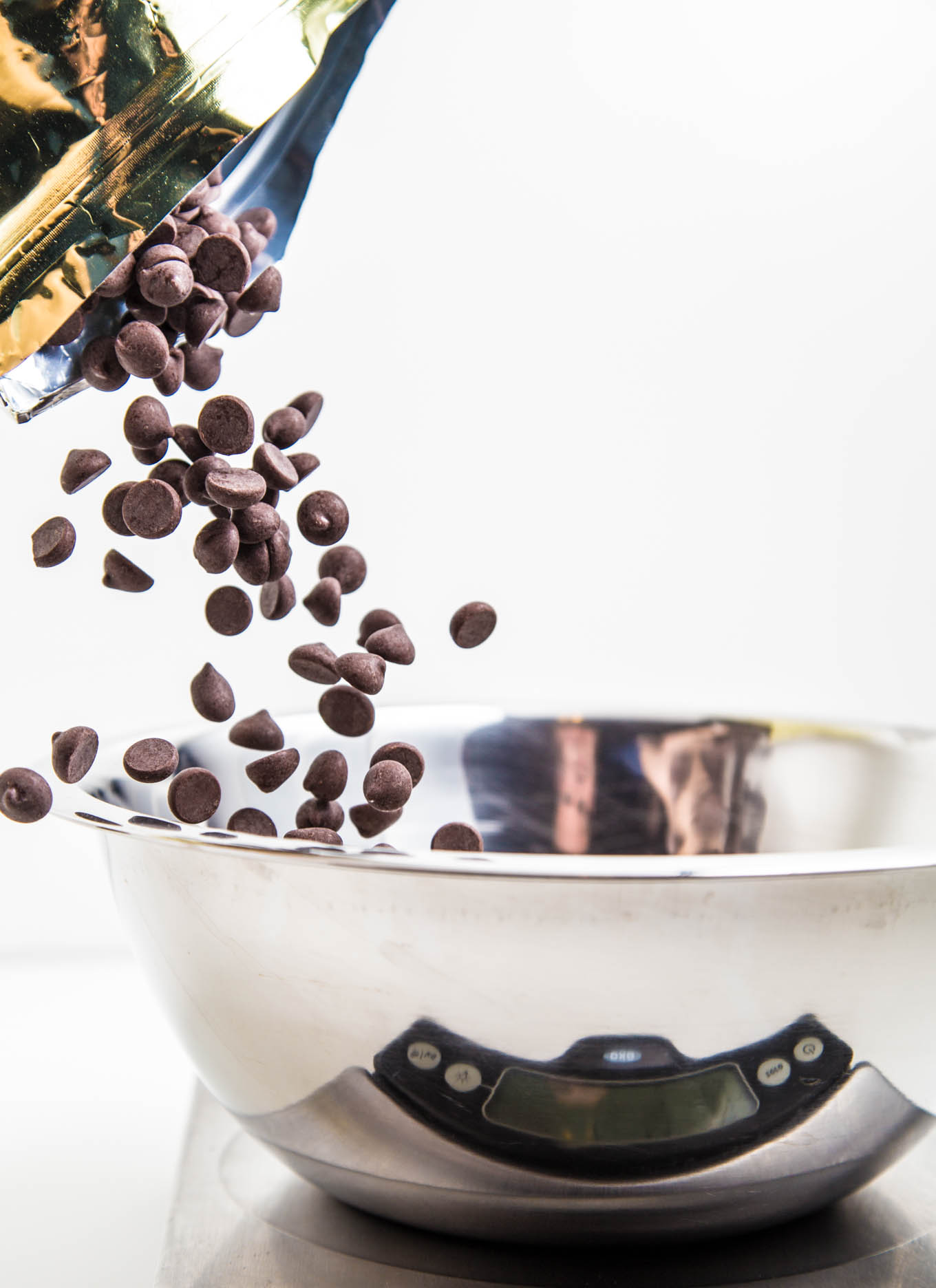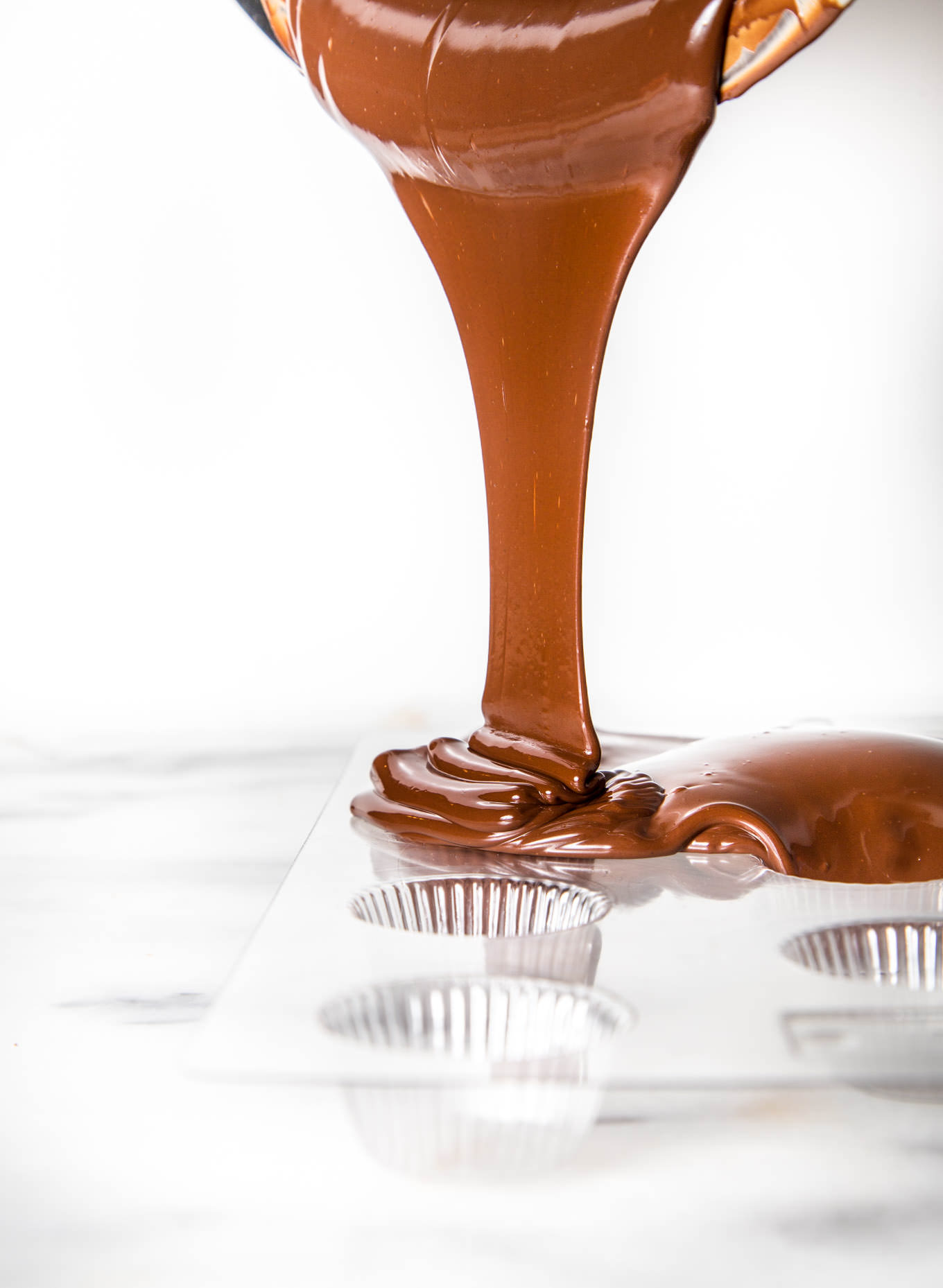 I've had my fair share of peanut butter cups, but almost hate to admit that I've never had one of the commercially available marshmallow-filled varieties. Never! I've a marshmallow addict. Everything from Peeps (check out our homemade recipes here), rice krispies treats (also have the best recipe ever), those cartoon-like pre-made marshmallow treats, chocolate dipped marshmallow topped cookies, straight up marshmallow fluff on a spoon. Any of them, really.
Making your own candy isn't nearly as hard as you may imagine. Good quality ingredients and a bit of practice, and you can sit at home on the couch eating sugar and more sugar all day long. Forget those nuisance trips to the store for that candy bar. You're welcome.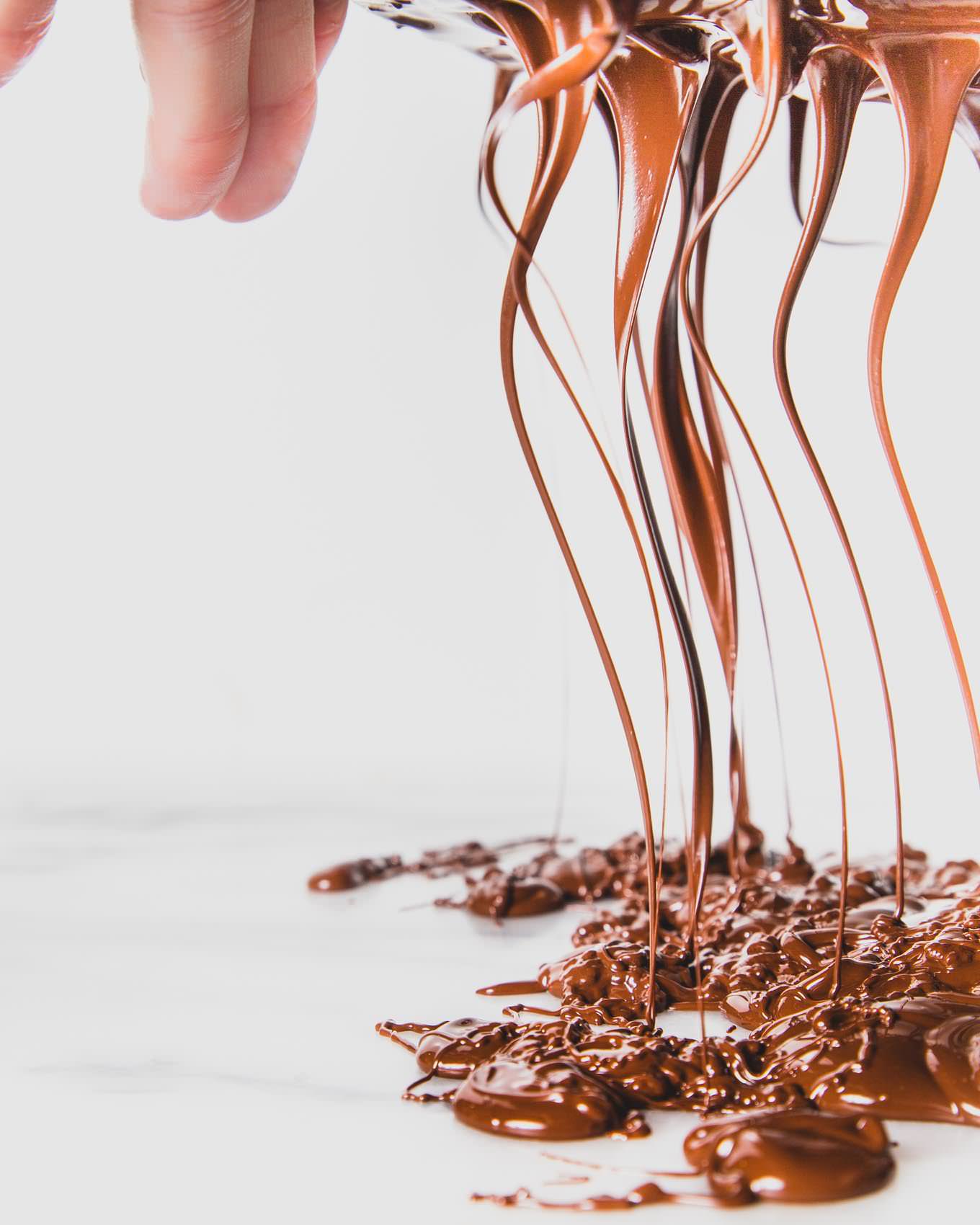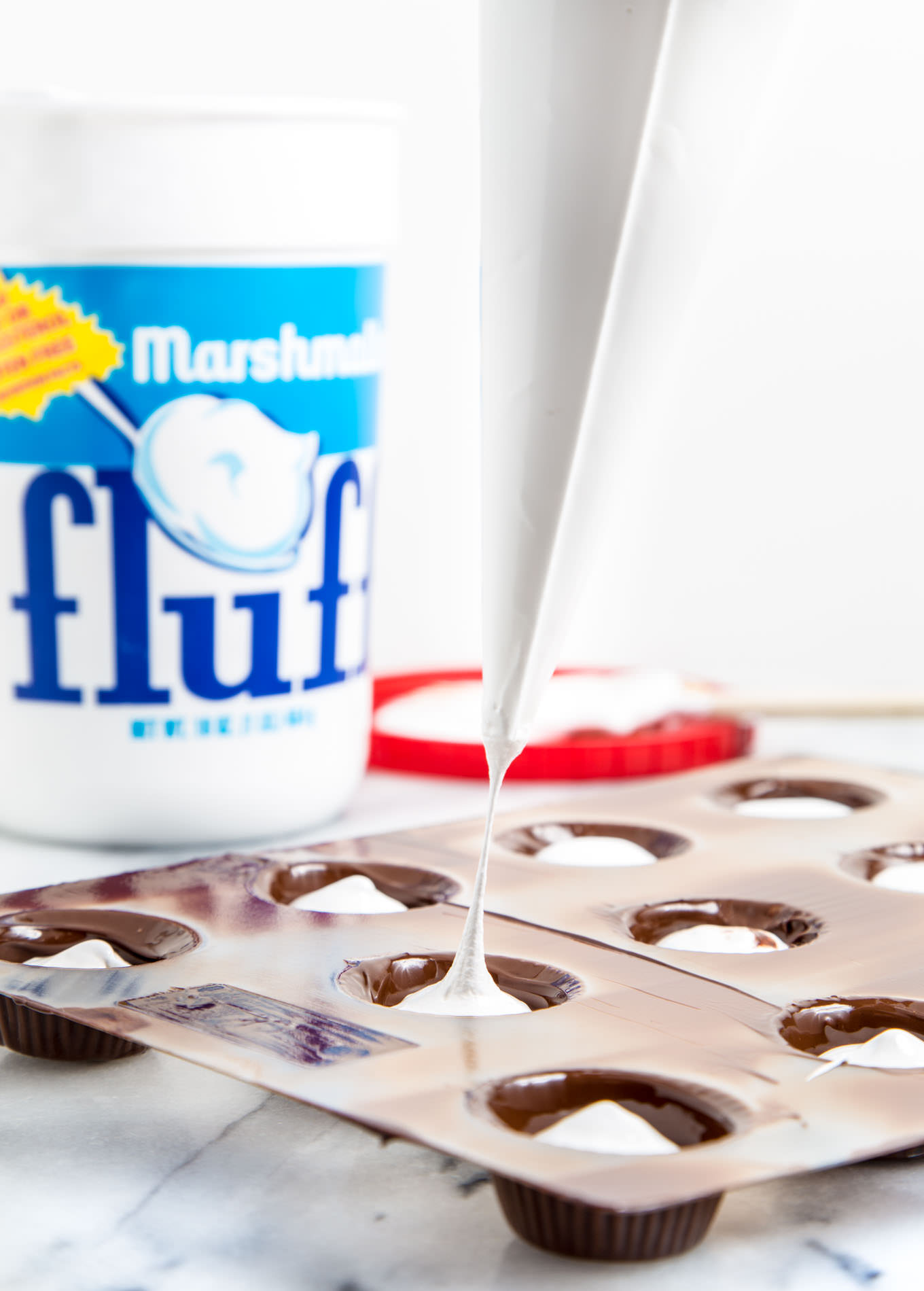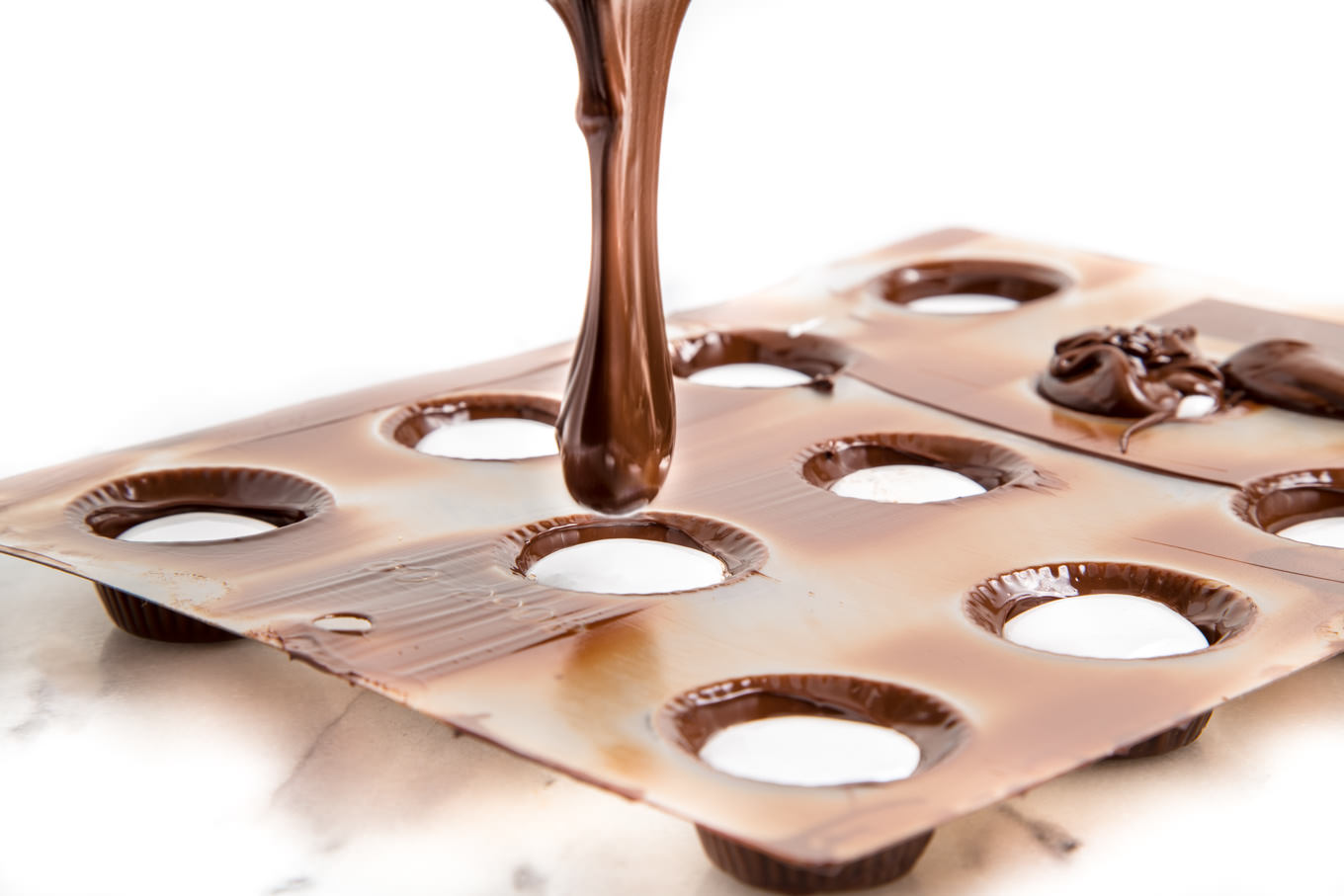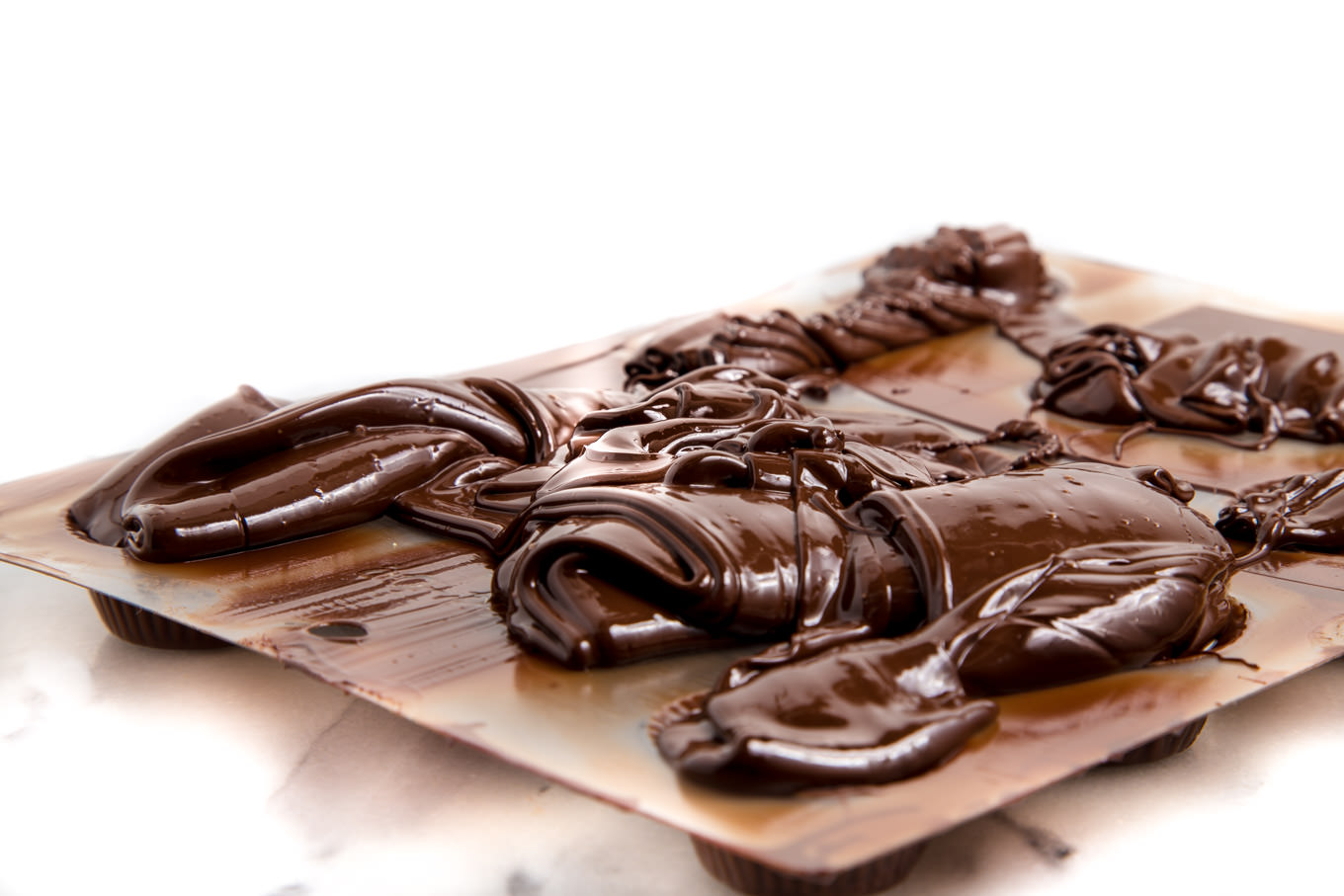 You can basically melt a good quality chocolate to fill the molds, but the best appearance will be if you temper the chocolate. Tempering is what gives chocolate that glossy, shiny filling with a great snap that you expect from a great candy shell. It's worth the effort to spend some time learning how to temper.
There are a few ways you can temper chocolate. You can seed it but simply heating and then tossing in some chunks. Once you master that method, you can move onto my preferred way of creating that perfect shell– marbling or tabling the chocolate. This is where you melt chocolate and pour it not a cool surface (marble), stirring with a spatula to create the proper crystalline formation on a molecular level. This takes some more attention, but gives priceless results. Look at that shine! We'll chat more on tempering soon.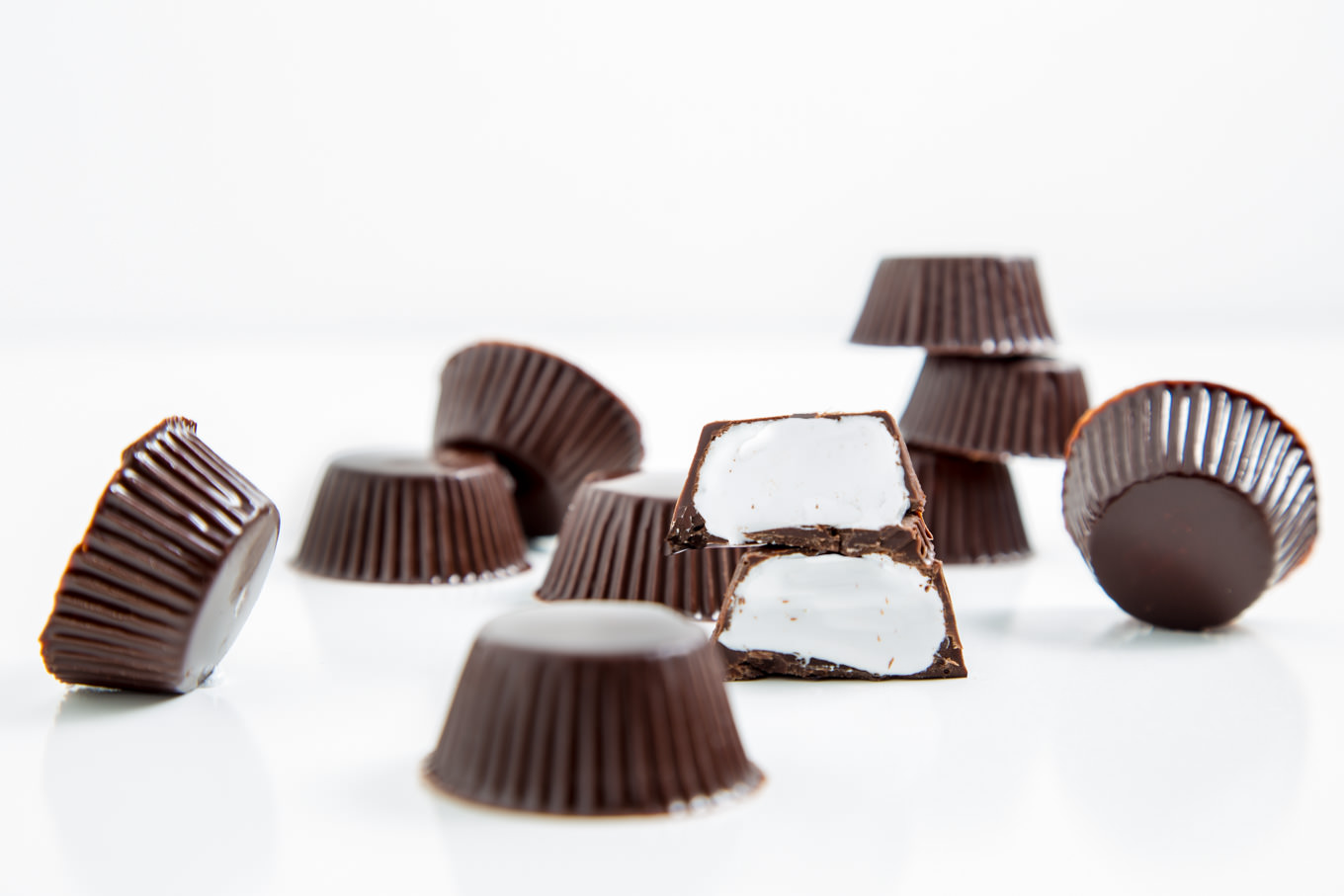 This is only the start to creating your own chocolate-shelled confections. Marshmallow, more chocolate, caramel. They're all perfection! These will most certainly melt in your hand, but I'd be willing to bet that they won't be there long enough for it to matter.
Enjoy!

Chocolate Mallow Cups
Homemade Chocolate Marshmallow Cups by SouthernFATTY.com
Author:
Phillip Fryman | SouthernFATTY.com
Instructions
Use the best quality chocolate you can get. This is critical to good candy!
For best results, temper chocolate appropriately for type used. Good guide here.
You will have a lot of leftover chocolate. Using a pound ensures proper temperature retention.
Once chocolate is at appropriate temperature for use, pour into molds. Flip mold over and let excess drip out completely. Tap mold to get as much excess out as possible. See blog post images for example.
Place flat and use spatula to remove all leftover chocolate from top of mold. Chill for 10 minutes.
Place fluff in piping bag. Pipe into slightly cooled shells. Don't overfill, as it will expand slightly as it cools. Leave room for flat chocolate base to be applied.
Immediately pour more chocolate over and scrape excess.
Cool completely. If chocolate is tempered correctly, it shouldn't take long.
Carefully flip and remove candy from molds. Enjoy!
You can simply pour leftover chocolate out to cool and then reuse at a later time.
Find more on SouthernFATTY.com