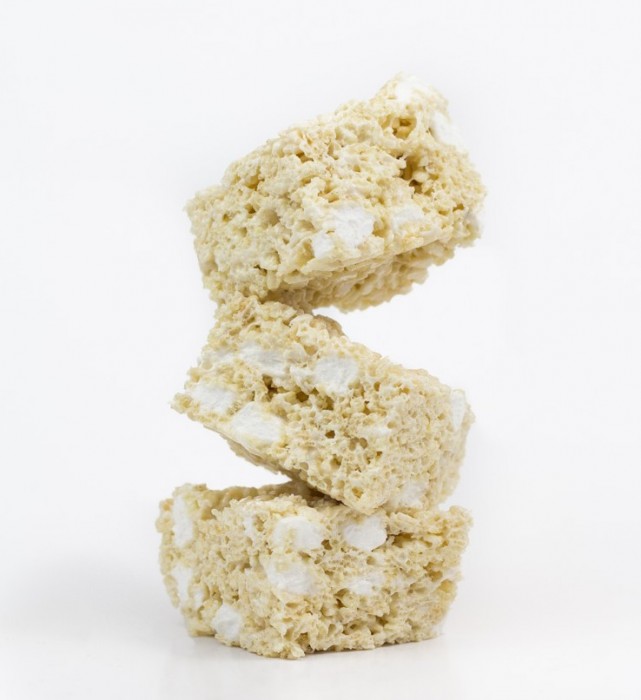 These will bring you back to your good ol' school bake sale days– The Best Rice Krispies Treats ever! Keep reading for the secret to these gooey, sweet treats.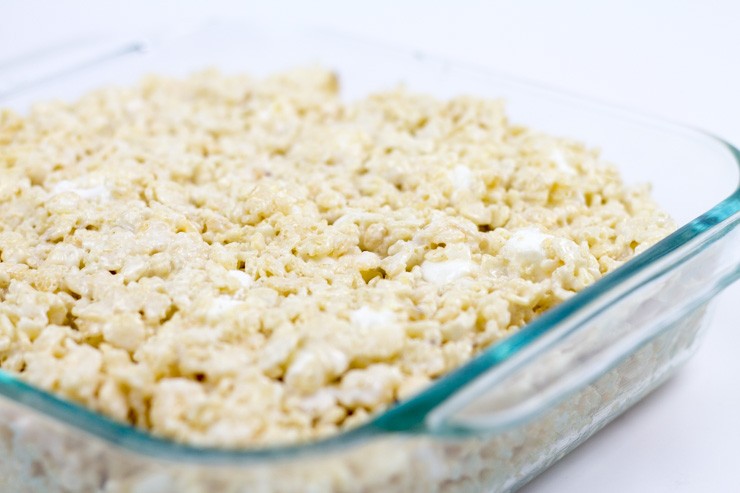 I swear. I get what I would imagine are pregg-o-like cravings for these things. There is something magical about a classic rice krispies treat. I've always been much more of a fan of these without anything extra added to them. The peanut butter or M&Ms versions are nice and all, but nothing beats this Plain Jane masterpiece. Why is he posting this?! Everyone knows how to make these! Well….. These are just that good! I've found that the classic recipe works great. The magic happens with how you assemble it.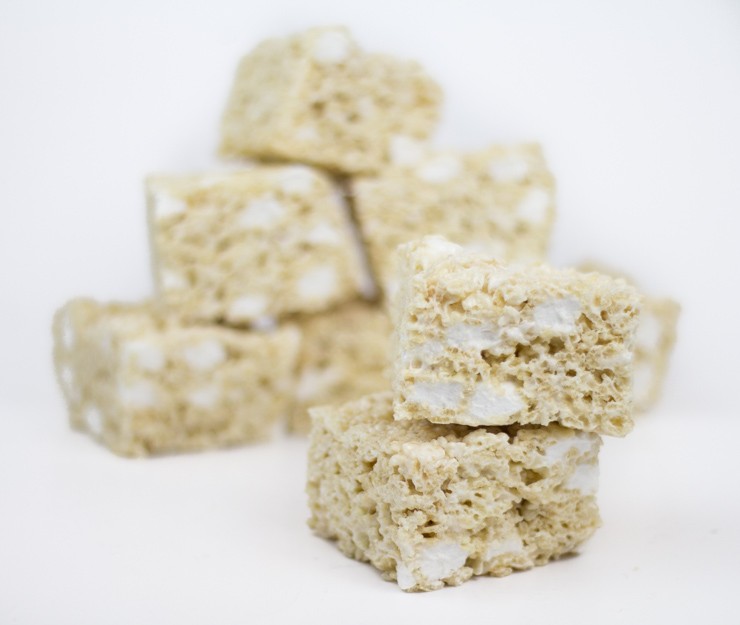 I had always just heated up the butter, tossed in the marshmallows and melted everything before adding the cereal. Save some (or just add more, if we are honest) of the marshmallows to mix in after you have melted the marshmallows. The mixture will be hot and partially melt the whole 'mallows into the treats, leaving you with this amazing result. They end up being the most gooey, perfectly balanced treats you will ever make.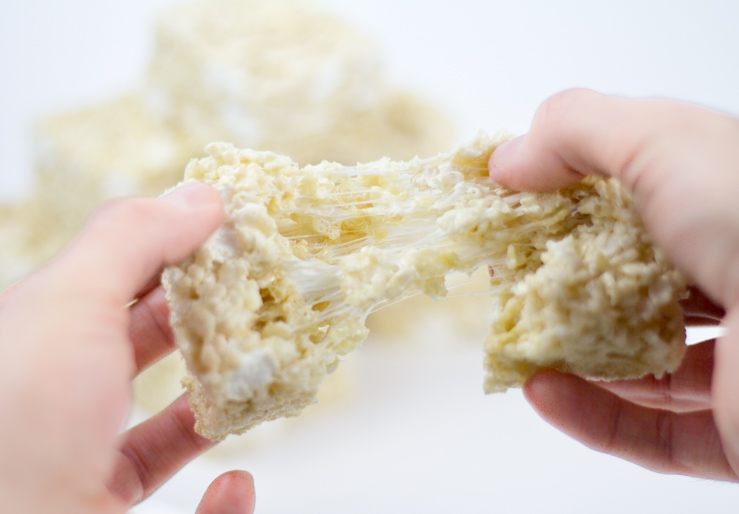 Seriously, y'all. LOOK at that! I made a batch of these using larger marshmallows that I just chopped up (because that's what was handy) during the first round. I ended up eating the entire thing (these make the best NYE treats, btw) and had to make another batch to take pictures.
These would be amazing to make for your kid's bake sale. Then eat all of them (you will.). And remake for the bake sale. Luckily, they literally take 10 minutes to toss together, so stock up on the marshmallows! These totally don't count against your New Year's resolution(s). It's rice, after all.
Best Rice Krispies Treats
Recipe for the best gooey marshmallow rice krispies treats from SouthernFATTY.com
Serves:
(1) 9x13 pan (about 12 LARGE treats)
Ingredients
7 tablespoons butter, unsalted (almost 1 stick)
12 cups plus 3 cups mini marshmallows (about (2) 16 oz bags), divided
¼ teaspoon vanilla extract
½ teaspoon salt (optional, but really adds great flavor)
9 cups rice cereal
Instructions
Spray 9x13 pan with non-stick spray.
In large pot, melt butter over low heat.
Add 12 cups marshmallows. Stir until completely melted.
Mix in vanilla and salt.
Immediately remove from heat and mix in remaining 3 cups marshmallows and rice cereal.
Press into greased pan an let cool completely (at least 30 minutes).
Enjoy!
More on SouthernFATTY.com
Nutrition Information
Serving size:
1 LARGE treat
What your favorite go-to quick treat? Comment below!