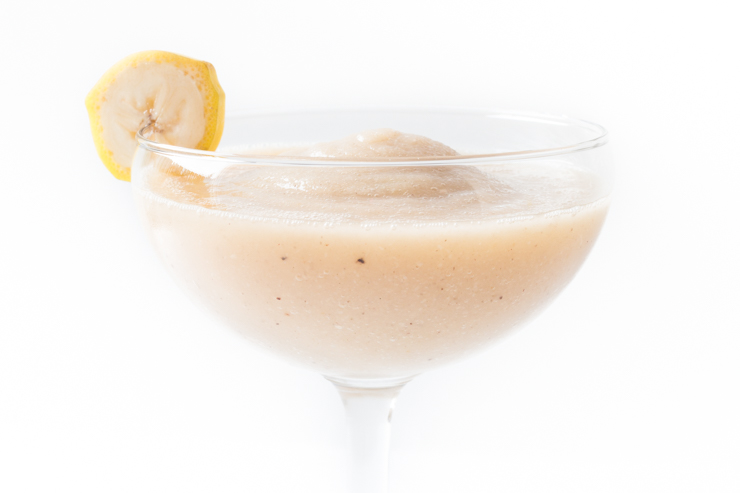 I scream. You scream. We all scream for… daiquiris! Pretty sure that's how it goes. Frozen bananas at amusement parks, smoothies to get your sunny day started, banana bread to use up those not so pretty picks. This fruit screams summer to me, so why not turn it into a nice frozen draaaaank?!
Moving in the direction of the frozen park bananas that I grew up having at parks, we're torching some honey and dark rum on top of this sundae to turn things up a bit. —  Brûléed Banana Daiquiris for the win.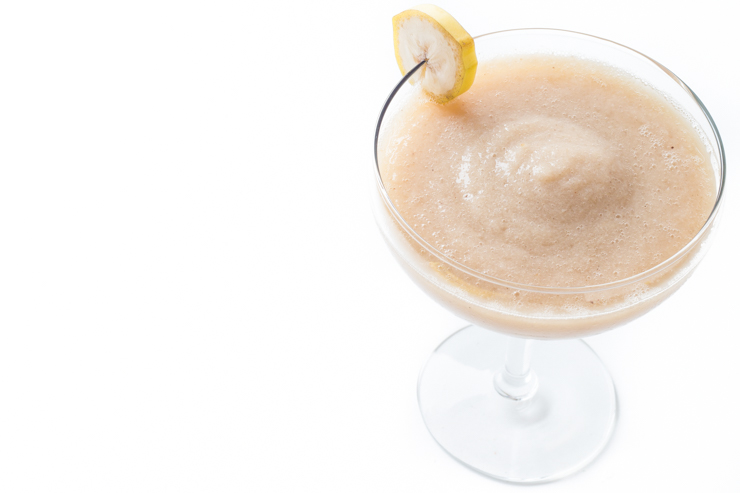 Something about a frozen drink just hits every right spot during this insanely hot summer. It has been nearly 186 degree every single day here in Nashville this month (give or take a few, maybe). The humidity here is what will make you want to crawl into an ice bucket. It's just horrible, really.
What better than a massive chilled drink to ease the pain? The bonus to these is that with the sweet fruit and rich brûléed honey rum glaze, you won't give the slightest tiny shit about the fact that you have to drink it in just minutes to prevent it from all evaporating away into the sky. Can't let that happen, now can we?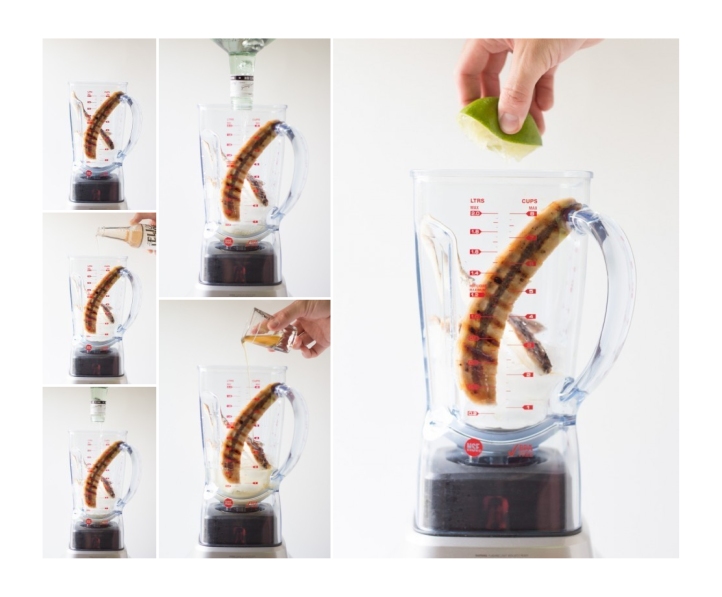 A regular old monkey-lovin' banana, some honey & dark rum, splash of lime, some syrup if you like it as sweet as a Southern food blogger, more rum ?, some ice to bring it all down a notch, and… you got it — more rum! It's a simple little recipe that you can blitz up in just minutes.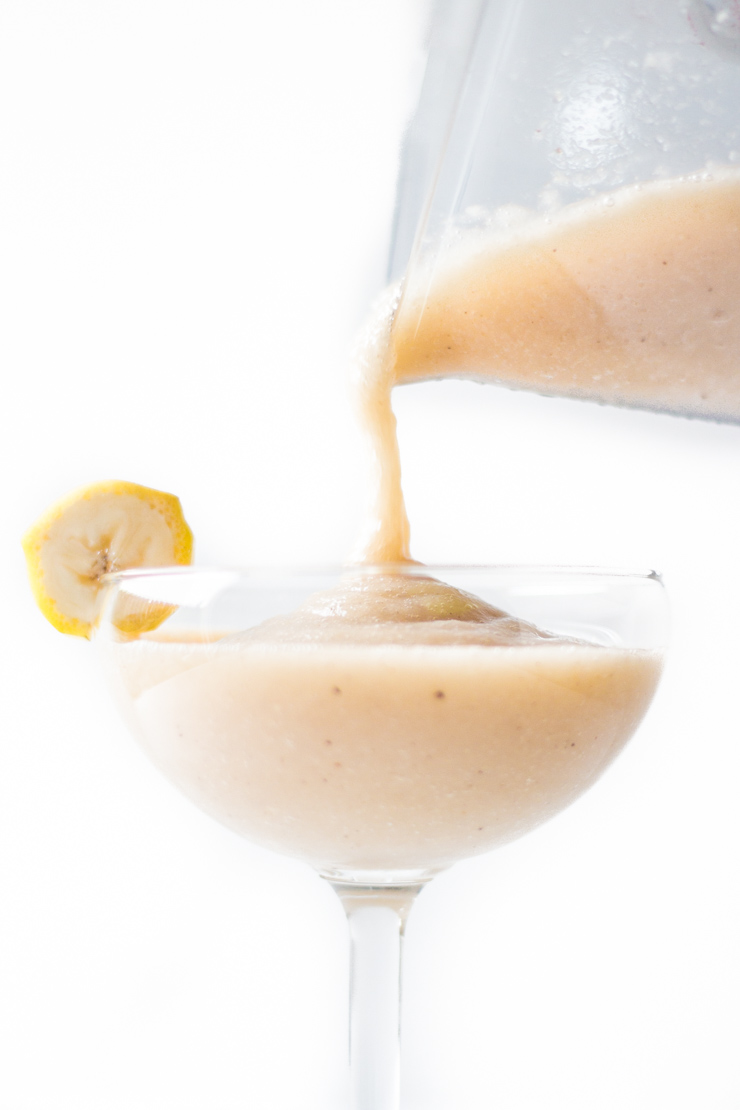 Doubling this means that you can fill a large tumbler perfectly. We all know you can't have glass by the pool and all.
Light up the grill (or have someone else do that while you claim drink duty in the nice air conditioned kitchen), jump in the pool and enjoy this miserable heat while it lasts. Here's to summer, y'all.
Cheers!–
Brûléed Banana Daiquiri
Ingredients
Brûléed Banana
1 banana
1 tablespoon honey
1 ounce dark rum
Cocktail
1 tablespoon lime juice, freshly squeezed
2-4 tablespoons simple syrup (more or less for sweetness preference)
¼ teaspoon vanilla extract
2 ounces white rum
3 cups ice
1 ounce half & half (or cream if you're feeling wild)
Instructions
Brûléeing Bananas
Slice banana, still with peel on, in half lengthwise, leaving you with two long halves.
Heat a skillet or grill pan or grill itself over medium/medium-high heat.
Combine dark rum and honey in small bowl.
Use a brush to cover the exposed side of the banana halves generously with the mixture.
Grill the exposed banana until grill marks show, with darkened caramelized finish, about 3-4 minutes.
Remove and place on plate with grilled side facing upward.
Brush additional rum/honey mixture on banana and using a constantly moving kitchen torch to brûlée the top gently, taking care to not burn the mixture. Do this just as you would for a crème brûlée.
Repeat for other half and allow bananas cool completely.
Finish Cocktail
Combine the cooled banana halves with all remaining ingredients except the half&half/cream in a quality blender. I prefer the Breville Boss.
Blend well until smooth.
Add cream and pulse momentarily to just combine.
Adjust sweetness as desired with to addition or simple syrup.
Pour and enjoy! -- More recipes on SouthernFATTY.com!
What's your favorite beat-the-heat boozy bev?
Say hello below and let us know!