Summer is certainly in full swing here in Nashville. Blazing hot, bipolar weather that provides the perfect opportunity to have a drink. Beautiful out? Have a drink. Almost snowing the next day? Cozy up with a drink.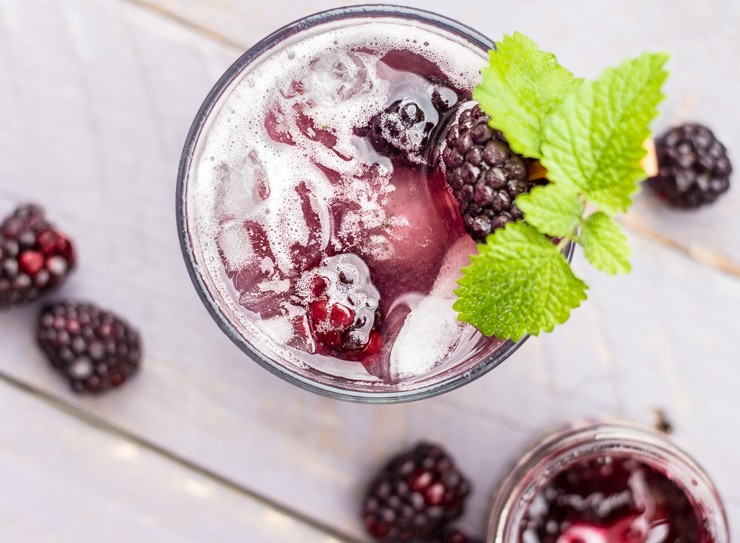 Lemon essence, fresh herb, mint back notes. I'm not describing wine here, but instead my new favorite garden green. Lemon balm. This stuff tastes like everything Southern to me. Almost like sweet tea on a branch. Seems only right to christen summer with a cocktail.
Blackberry Jammin' Gin Lemon Balm Cocktail — Gin, gin, gin sweetened with some Nashville fuel itself. The one and only world-famous Loveless Cafe fruit jam. A bit of the minty fresh lemon balm, and you've got yourself a drink so good that the rainy summer days won't even matter anymore.
Oh… and we are giving away a huge Loveless Cafe gift pack so you can have a little bit of Nashville right there in your own house. — Keep reading to enter!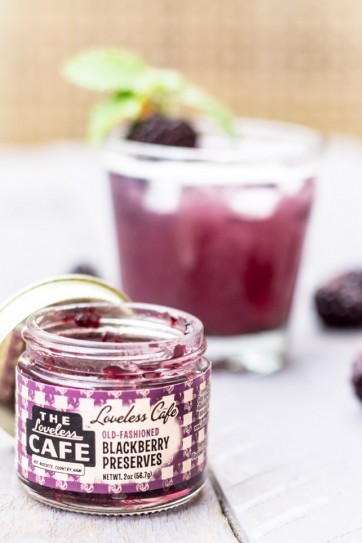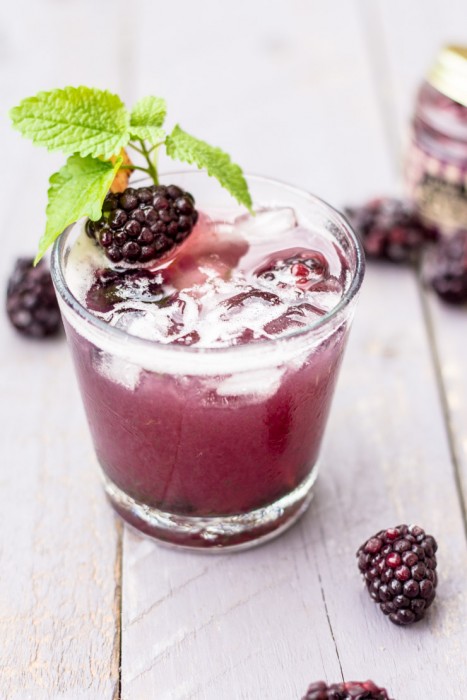 I can't help but see a tiny palm tree in these pictures. Maybe that's why I enjoy this so much. Maybe it's just because it tastes SO damn good.
As you maaaay imagine, my sweet tooth makes its way into cocktail just like it does into desserts. The perfect thing about a cocktail is that you can customize everything for the person enjoying it. Want some suga? Come to me. For more jam, I mean. (See what I did there?)
Using jam to sweeten drinks is a great way to add flavor alongside the sweetness. More flavor is always a good thing.  It also helps that you will probably already have this option sitting in your fridge. No worries about having used up all of that syrup for last nights frozen peach basil daiquiris.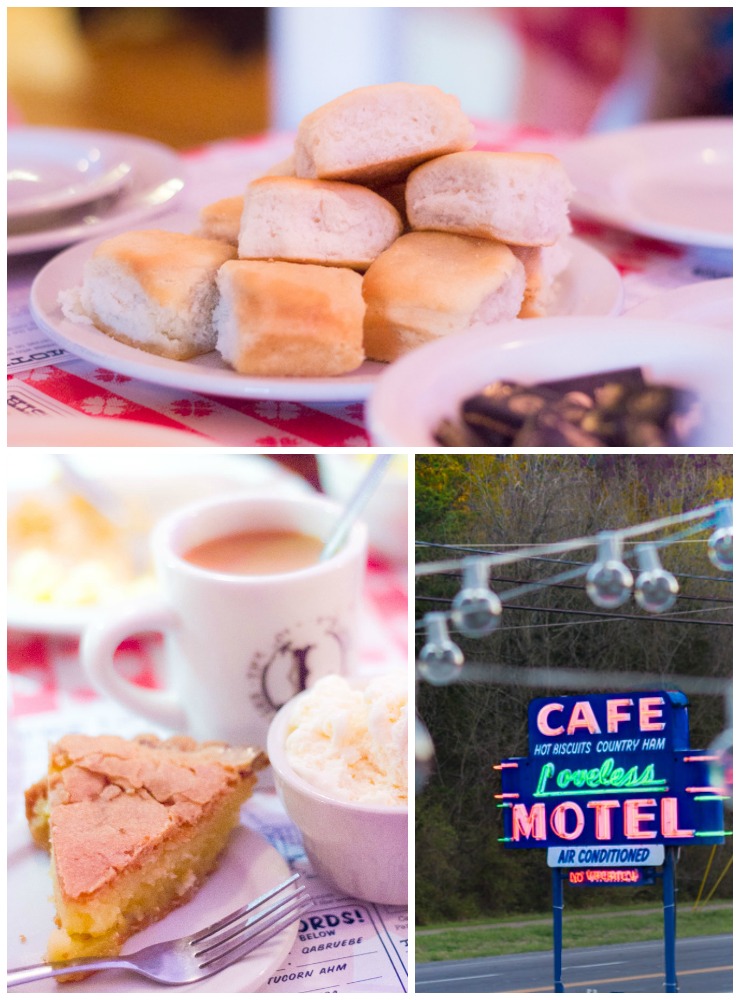 Speaking of jam– If you're ever in Nashville (which you all should be), ask any local where you should eat, and you'll most certainly be told to visit the legendary Loveless Cafe. What they reeaaaally mean is to immediately go eat as many biscuits covered with homemade preserves as you possibly can. (Chubby bunny, anyone?) If you aren't lucky enough to visit us or live in the best city on earth, you can jump over to their website and order any of their homemade goodness. Bacon and jam and biscuits and country ham and biscuits and biscuits. *faints*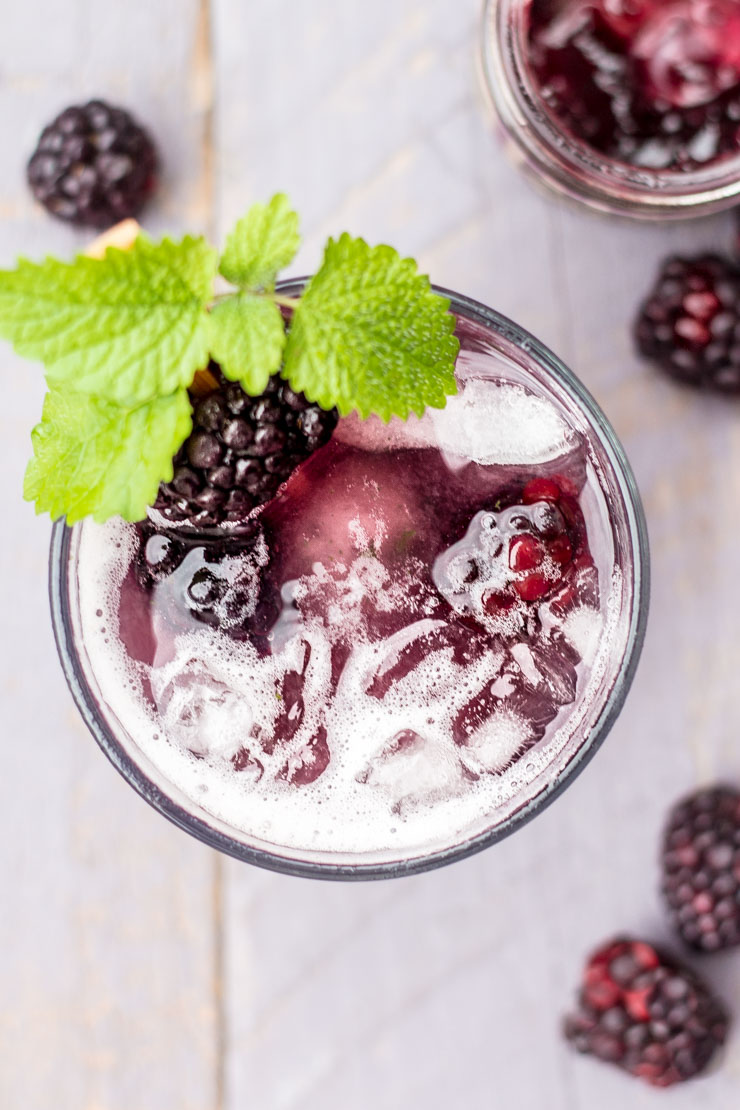 Biscuits and gin (I mean…)– Biscuits and jam (cocktails). If that isn't summer in the south, I don't know what is.
Enjoy, y'all!
Blackberry Jammin' Gin Cocktail + GIVEAWAY
Sliding into summer with a Southern twist on a sweetened fruit cocktail-- Blackberry preservers/jam with a touch of lemon balm over gin. From SouthernFATTY.com
Ingredients
1 tablespoon blackberry jam/preserves
1 teaspoon sugar
5-6 lemon balm leaves
1 teaspoon honey
2 ounces gin (alternatively, coconut rum is excellent)
club soda, to top
Instructions
Muddle jam, sugar, lemon balm in cocktail shaker until leaves are well-bruised and sugar incorporated well.
Add gin, honey and ice to shaker.
Shake well.
Pour into glass and top with club soda.
Garnish with lemon balm leaves.
Enjoy! -- Visit SouthernFATTY.com for more recipes.
Notes
2015 - SouthernFATTY.com
Now. What you've been waiting for…
Enter here for a chance to win a Loveless Cafe gift basket packed full of Nashville favorites.
Sweepstakes ends June 26th, 2015 at 11:59 PM CST. Blog comment required for entry.
Twitter follow adds 2 bonus entries. Enter using entry process below.