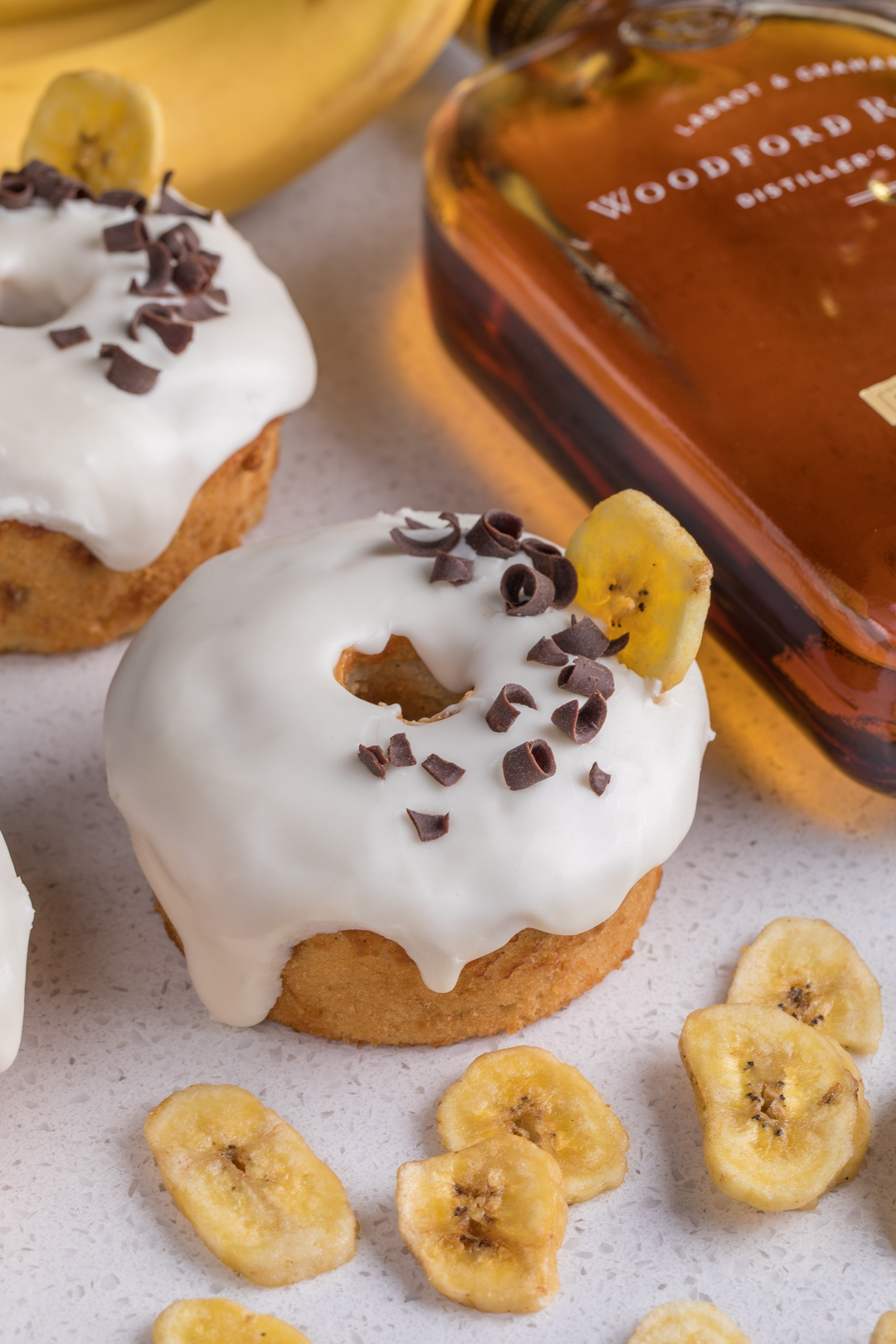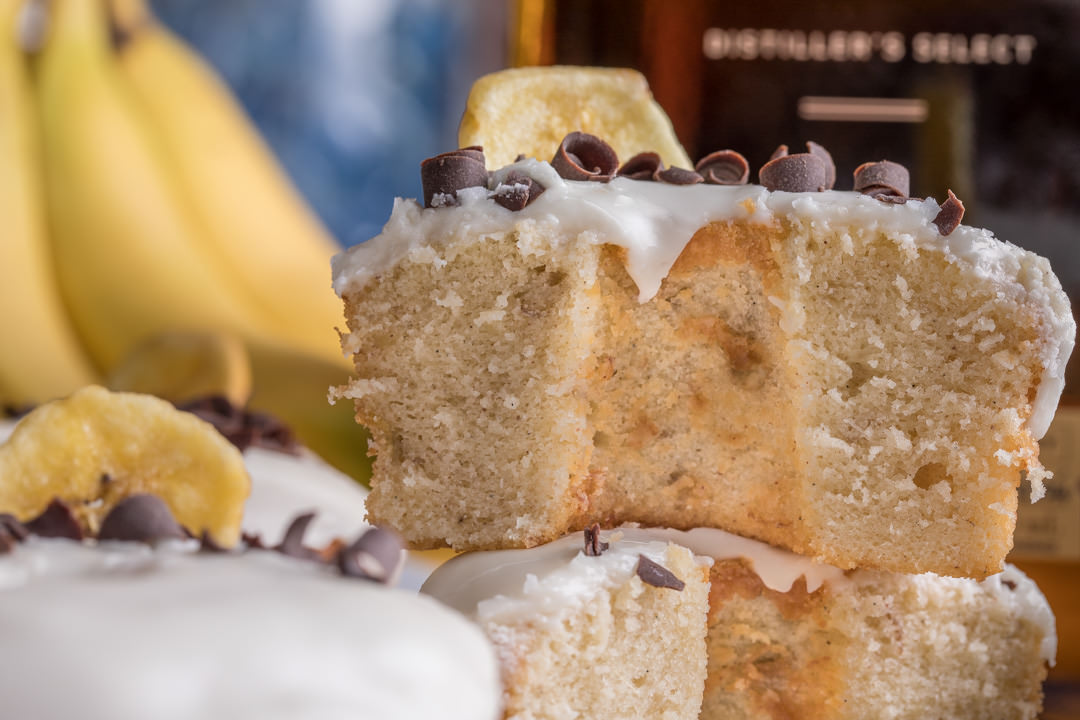 Say that three times fast…. after eating some of this glaze icing. How often do you all find yourself sitting around the house in your adult-fit onesie, watching YouTube recordings of early seasons of The Great British Bake Off, an Old Fashioned in hand, thinking of new blog recipe ideas? That's a regular Saturday morning breakfast for me.
I realize that it becomes risky business (no relation to the film) to try an incorporate bourbon into just about everything, but I can't seem to help it. I always end up thinking of something, usually sweet, and deciding that a splash or twelve of Kentucky gold would make it that much better.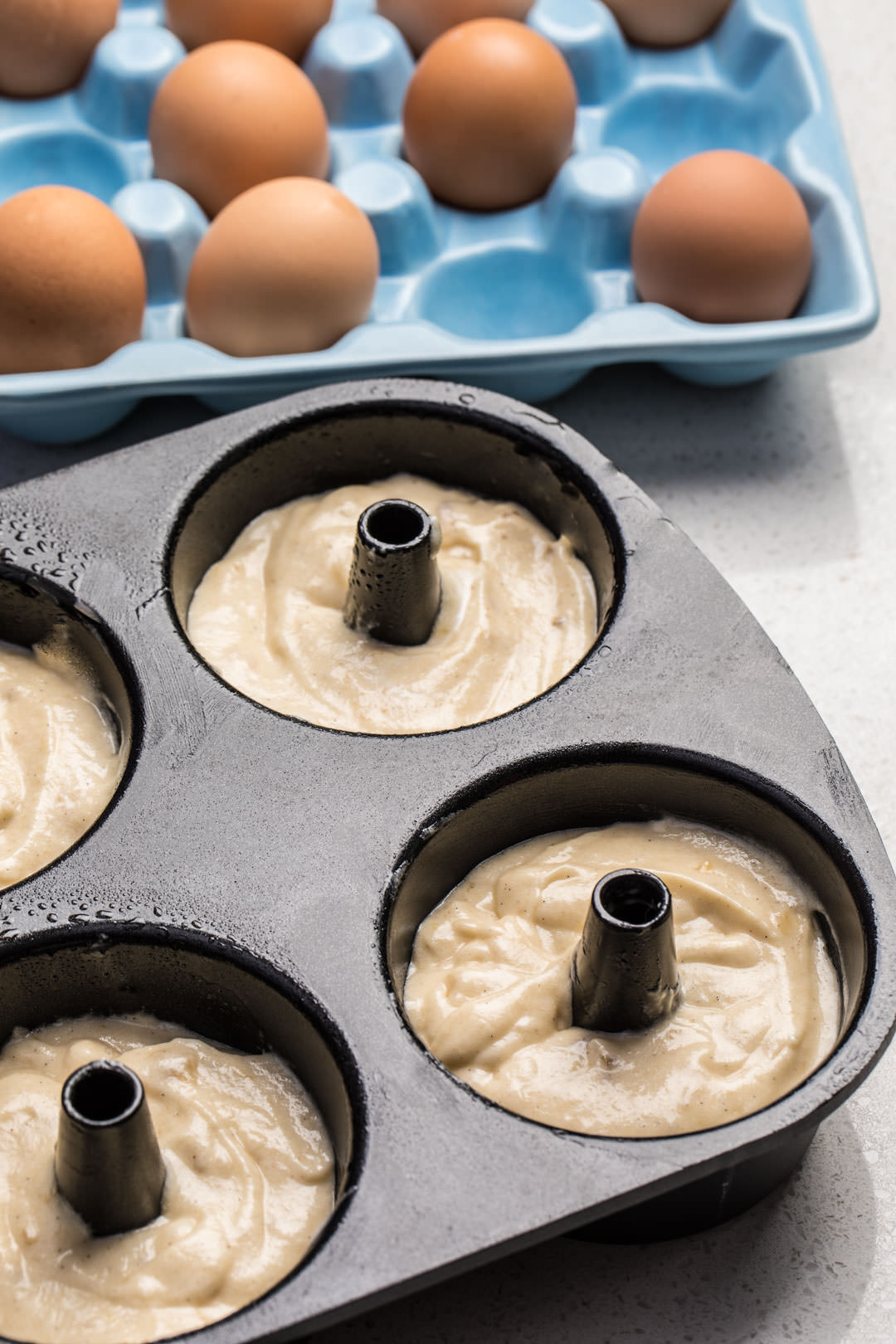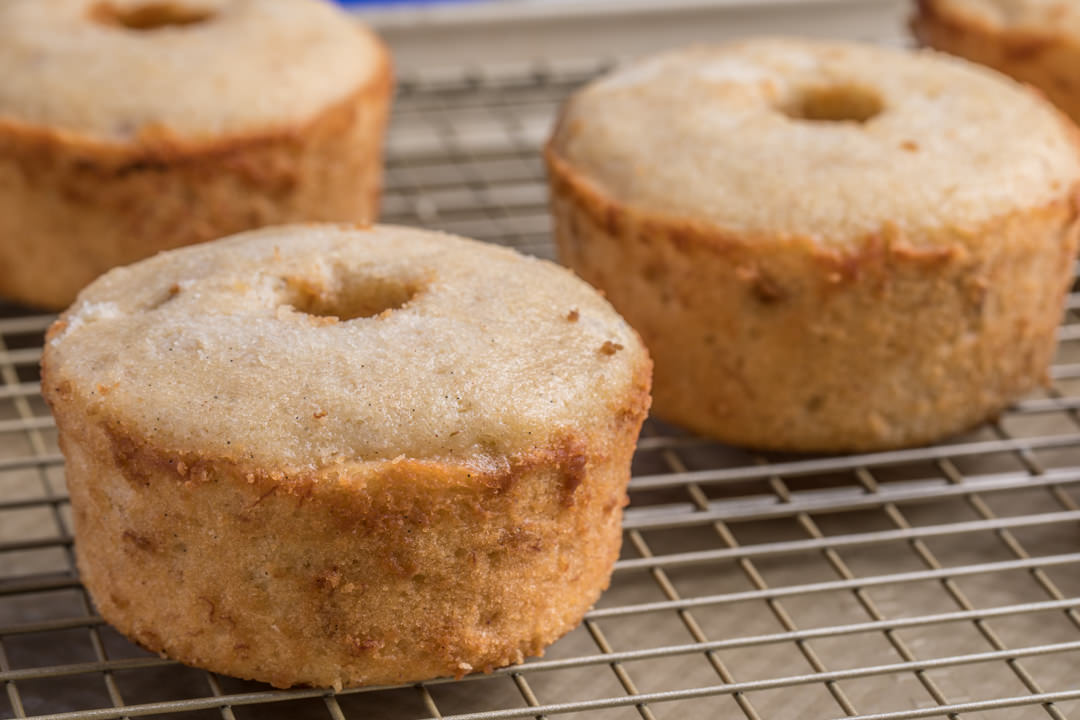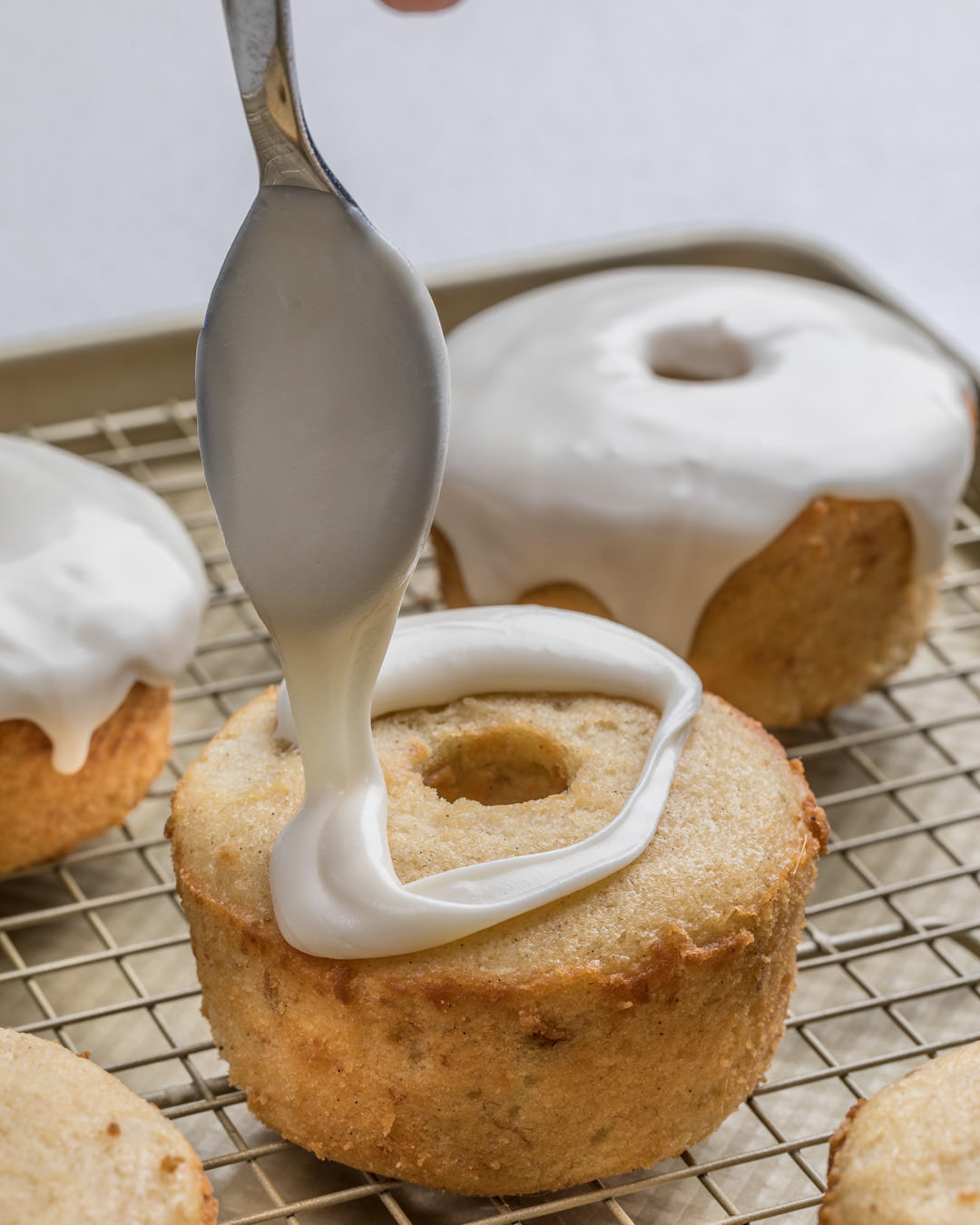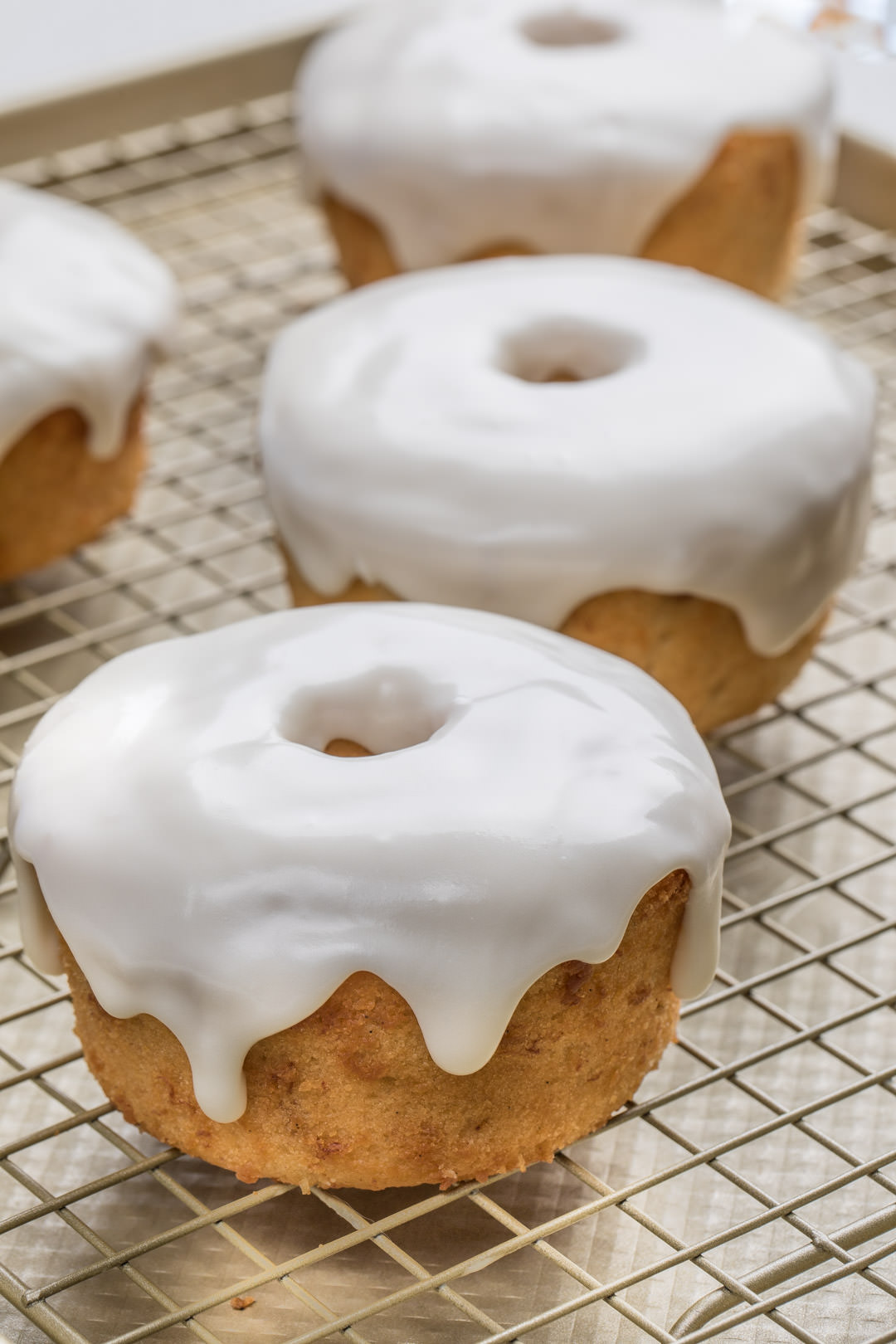 Maybe it's just the Kentucky boy in me, even though I'm fairly certain my parents didn't actually put bourbon in my baby bottle. Banana and bourbon go together like… well… banana and bourbon. It just sounds right, doesn't it? Making bananas foster with bourbon is one of my favorite desserts. You should probably give that a try, too.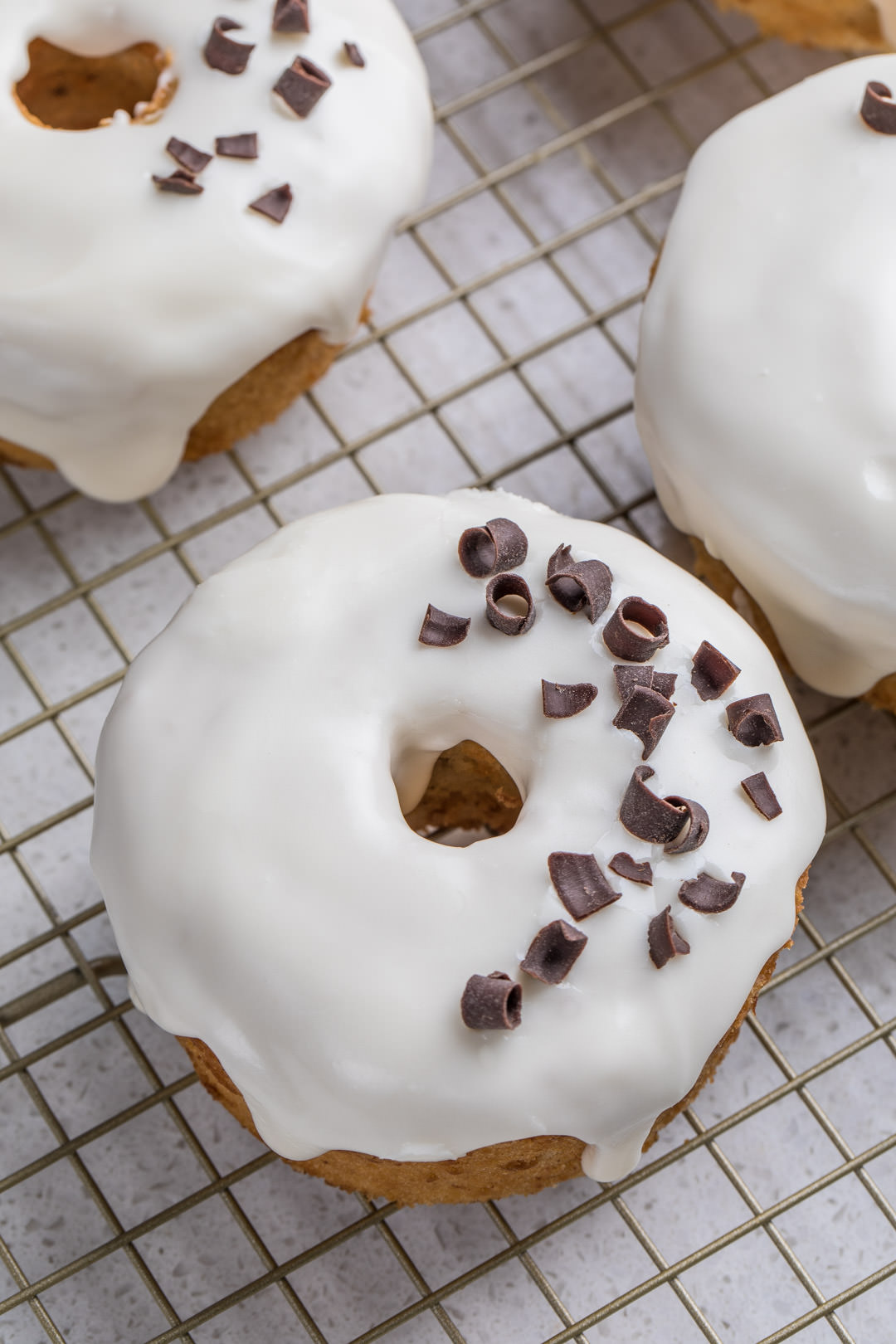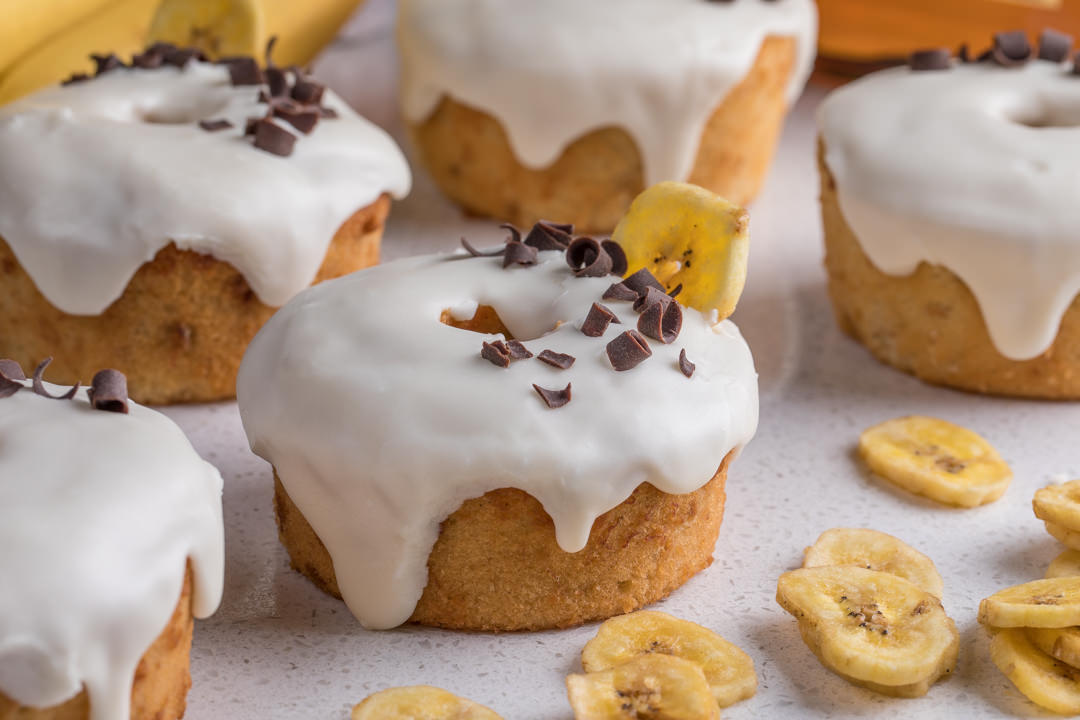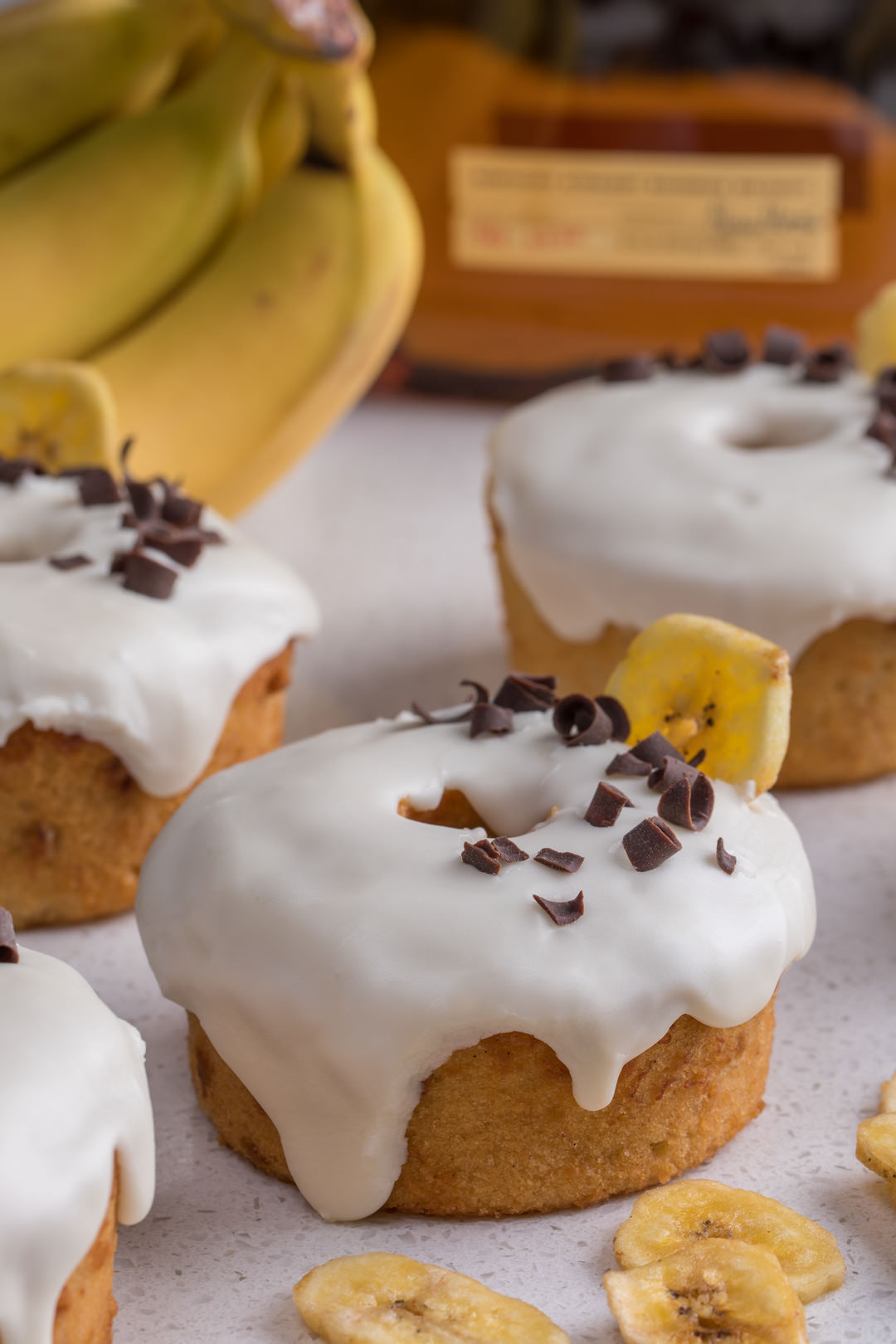 If you are anything like myself, you bought bananas to do exactly that, let them sit for wayyyy too long, and convinced yourself that you were going to be all kinds of fancy and use them for something anyway. #sustainability
Banana bread is such a typical use for older nanners, and for good reason, but I wanted something different this time (although bourbon banana bread is obviously a logical choice for another upcoming recipe, I think). Milkshakes and pudding are also great ways to use up those more seasoned bananas. Anyway… back to the bourbon.
Bundt cakes are fine and all, but when I was doing a bit of boozy brainstorming for this recipe, I remembered that I had a heavy-as-f*$! mini bundt cake pan on the shelf that I had never before used. If there is anything I can do to support my weekend estate sale kitchen stuff buying addiction, I'll do it. I picked this cast iron pan forever ago and couldn't bear it getting tossed into the donate box when I recently moved.
Speaking of moving… bourbon (click to see more) also helps that process. I guess I should say that bourbon is currently helping that process. A couple months later, and I am finally getting ready to swap out for new furniture that fits the industrial modern (is that right, Pinterest kids??) look of the new place. More on that coming to the blog after I finish my drink and these cakes…
I'm rambling again. Anyway… this has bananas. It's basically Crossfit-ready. Have two. — Enjoy!

Bananas Foster Bourbon Bundt Cakes
Author:
Phillip Fryman | SouthernFATTY.com
Ingredients
Cake
½ cup butter, softened
¾ cup brown sugar
¾ cup sugar
3 eggs
2½ cup all-purpose flour
2 tsp baking soda
2 tsp ground cinnamon
½ tsp salt
1 cup bananas, mashed
½ cup sour cream
¼ cup whole milk
2 tablespoons vegetable oil
2 tsp vanilla extract
Bourbon Glaze
1 cup powdered sugar
1 tablespoon heavy cream
1 tablespoons bourbon
1 teaspoon vanilla extract
Finish with
chocolate shavings
dried sweetened bananas
Instructions
Bake the Cakes
Heat oven to 350 F.
Prepare mini bundt cake pan (this is a nice pan to use) with spray and set aside.
Cream butter and sugars in mixer until smooth, about 3-4 minutes.
Add eggs, one at a time, incorporating fully after each.
Combine all dry cake ingredients in a bowl and whisk well.
Add in batches to butter, mixing until combined.
Add wet ingredients (bananas, sour cream, milk, oil) slowly, mixing well.
Fill mini molds ¾.
Bake 25-30 minutes until knife returns clean.
Remove to cool completely.
Glaze
Combine sifted powdered sugar with bourbon, milk, vanilla.
Whisk until very smooth.
Finishing
When completely cooled, spoon glaze onto cakes and finish with chocolate and bananas.
Enjoy and find more recipes on SouthernFatty.com!
Send all of your furniture and new home
furnishing recommendations to meeeee! Kthanks.