Bananas Foster Bourbon Bundt Cakes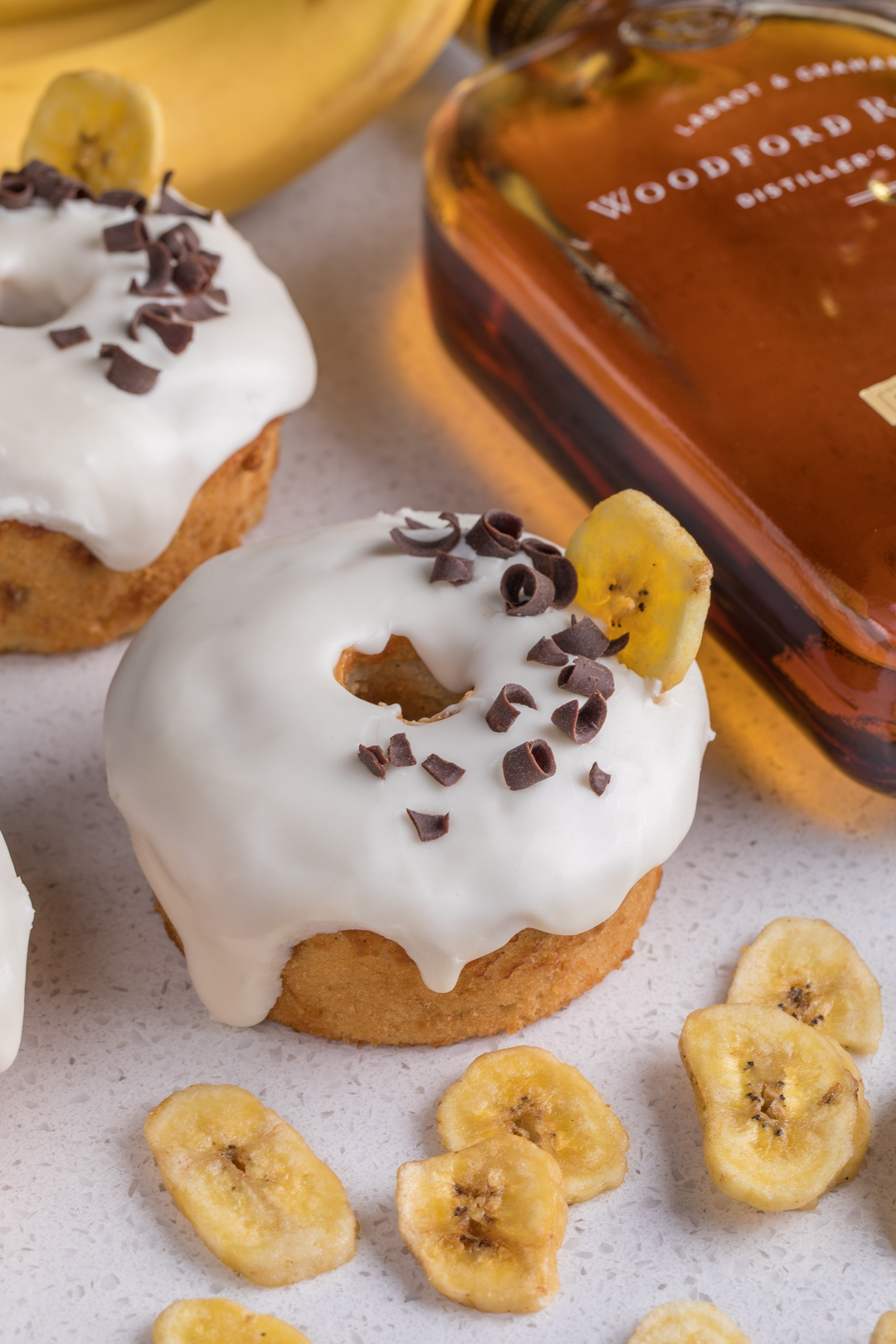 Author:
Phillip Fryman | SouthernFATTY.com
½ cup butter, softened
¾ cup brown sugar
¾ cup sugar
3 eggs
2½ cup all-purpose flour
2 tsp baking soda
2 tsp ground cinnamon
½ tsp salt
1 cup bananas, mashed
½ cup sour cream
¼ cup whole milk
2 tablespoons vegetable oil
2 tsp vanilla extract
1 cup powdered sugar
1 tablespoon heavy cream
1 tablespoons bourbon
1 teaspoon vanilla extract
chocolate shavings
dried sweetened bananas
Heat oven to 350 F.
Prepare mini bundt cake pan (this is a nice pan to use) with spray and set aside.
Cream butter and sugars in mixer until smooth, about 3-4 minutes.
Add eggs, one at a time, incorporating fully after each.
Combine all dry cake ingredients in a bowl and whisk well.
Add in batches to butter, mixing until combined.
Add wet ingredients (bananas, sour cream, milk, oil) slowly, mixing well.
Fill mini molds ¾.
Bake 25-30 minutes until knife returns clean.
Remove to cool completely.
Combine sifted powdered sugar with bourbon, milk, vanilla.
Whisk until very smooth.
When completely cooled, spoon glaze onto cakes and finish with chocolate and bananas.
Enjoy and find more recipes on SouthernFatty.com!
Recipe by
Southern FATTY
at https://www.southernfatty.com/bananas-foster-bourbon-bundt-cakes/