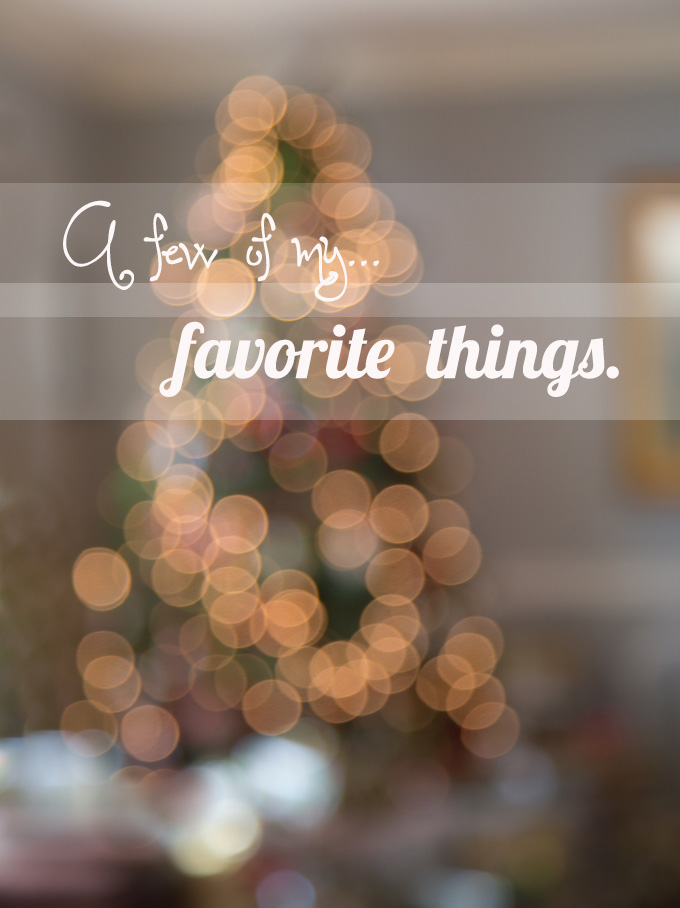 If y'all are anything like moi, you've waited until just a few days before Christmas to do your gift shopping. Maybe you're looking for the perfect unique ideas for the picky person, or trying to find ideas for other upcoming celebrations. Either way, I've got your back.
I'm sharing some of my favorite finds of 2015 with y'all.
A lot of these items can be ordered through the glorious Amazon Prime and be at your door the next day. Seriously, probably 90% of the things I now own were delivered with two-day Prime shipping. PS- These links get you a 30-day free trial. You could also venture out into the streets, too. It may actually bring back memories of times when you didn't have the opportunity to lay in bed and eat cake for breakfast while Christmas shopping (obviously friend's have told me that you can do that…).
Just to note– None of these companies paid me to say any of this. These are just the things I use the most and want to share with the world.
---
For the Drinker: Eli Mason Syrups & Mixers
Creating the best cocktails means using the best ingredients. I've been a huge fan of Nashville's own Eli Mason. The gomme syrup is my everyday replacement for simple syrup, leaving you with a much more smooth result. They also have greta mixers. You can find everything they offer here.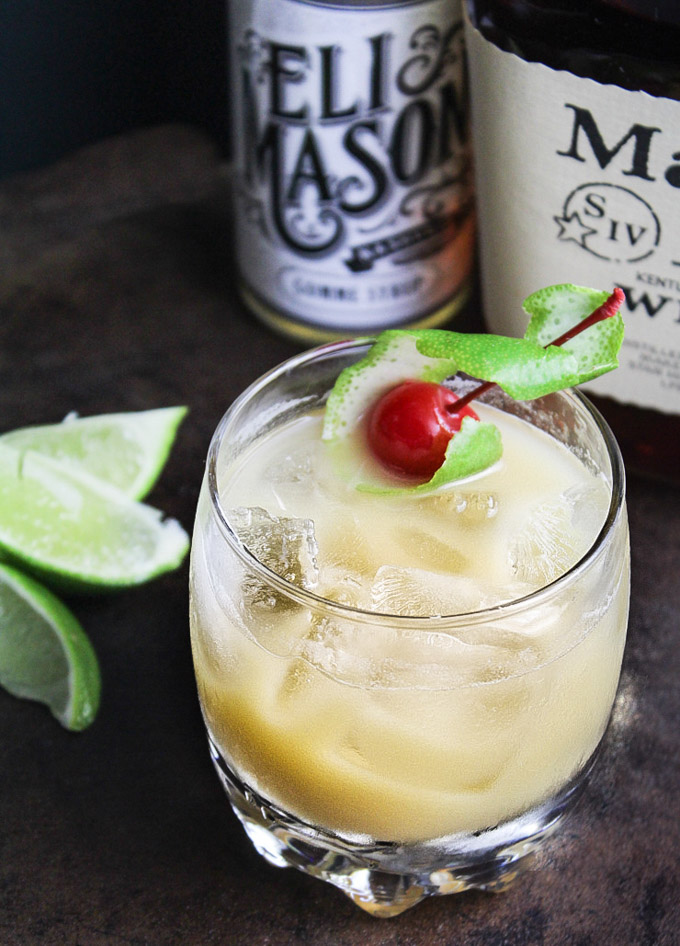 ---
For the Pet Lover: Dyson Absolute

I can't even think of where to begin with this one. I've had my Dyson Absolute handheld vacuum for about 6-months now. Yes, it is a bit pricey for a vacuum. BUT, having two fluffy cats and a ridiculous tendency to quite literally throw flour around my entire kitchen, this thing has been a lifesaver worth every single penny. The charging base is mounted on the wall in the corner of my kitchen. I just run over, pull it off, and zoom around the hardwood floors. I can go from the massive pile of cat food that Saffy (below) throws everywhere for some strange reason, and then straight over to the pile of sugar that I just dumped onto the floor. I wouldn't trade this unit for anything.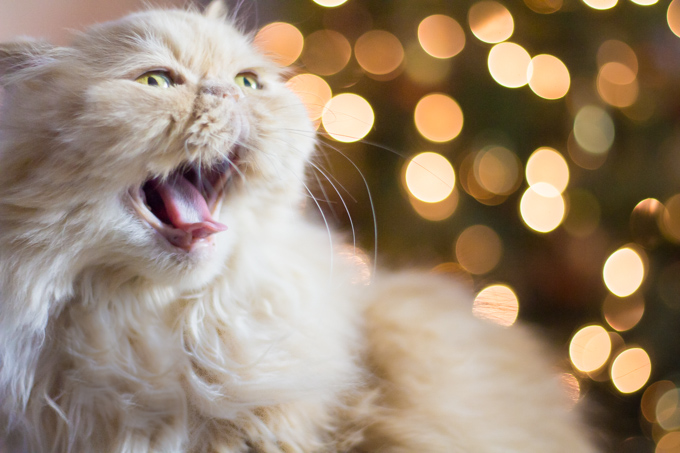 ---
 For the Home Chef: Grocery Delivery (Green Bean)
While I'm sure we would all love to venture to the farmer's market in town every single week, sometimes it's just not in the schedule. I originally tried out a fresh grocery delivery service, Green Bean Delivery, earlier this year and fell in love. I usually opt for a box every other week or so, scheduling delivery when it works for me. Tons of the fresh ingredients used for the posts on this blog came from this service. It's a great way to know what you are getting so you can plan meals ahead. They also offer local favorites in the cities where they operate. Check for availability here.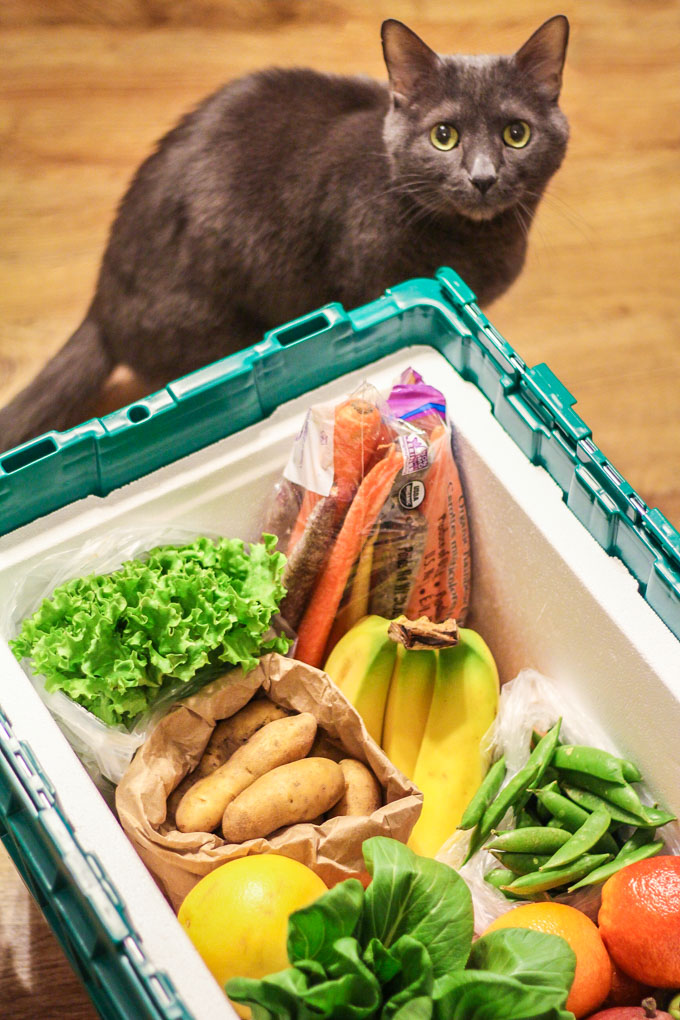 ---
For the Choc-o-Fiend: Goo Goo Clusters
Goo Goo Clusters are the local Nashvillians' secret to staying young and musically talented. If you follow my Instagram, you've probably seen these things pop up every other week. The original Goo Goo holds caramel, peanuts, marshmallow nougat, all blanketed in milk chocolate. My personal choice is the Goo Goo Supreme. Swap out the peanuts for good ol' southern pecans. There is also a peanut butter variety, Premium clusters are available if you are lucky enough to be in close vicinity to the local Goo Goo confectionary in the heart of Downtown Nashville. Lil' Goos (mini cluster that are amazing in ice cream) and Goo Buttons, a new series or tiny Goos with various fillings (even wine-based, heeeeey!), . These all make for THE best stocking stuffers. Maybe throw in a copy of Willie Wonka while you're at it.
Go on, y'all. Get a Goo Goo! (You can also find these in stores. See the website locator for details.)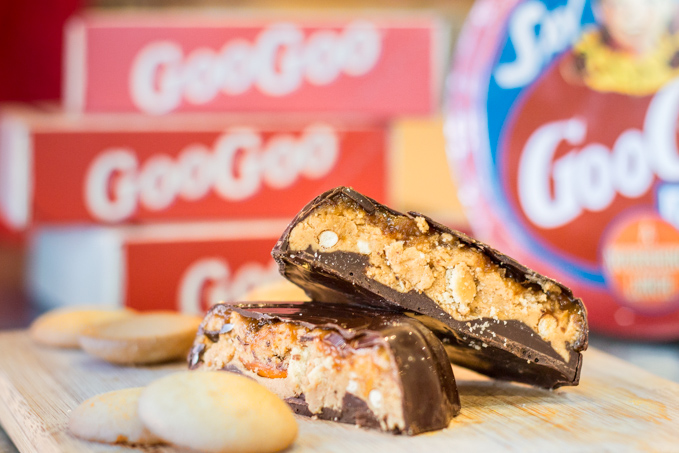 ---
 For the Smoothie King/Queen: Breville Boss Blender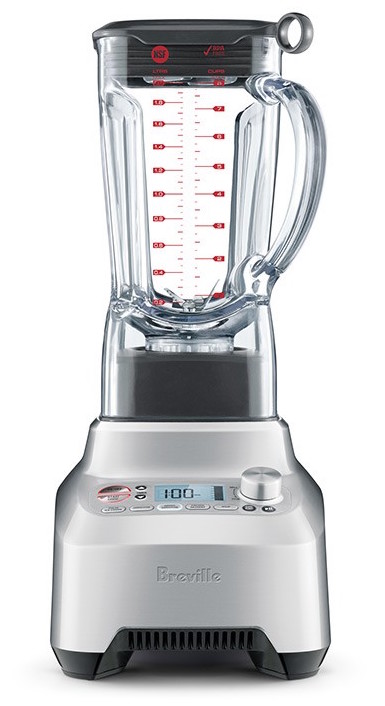 This blender, y'all. I can't say enough about it. It's a super-durable, solid, powerful blender that just looks beautiful in a kitchen. I searched and searched for a blender that would do the job well, but not be too clunky. Since I'm not exactly pureeing kale and quinoa or whatever for morning pre-gym smoothies, I have used this mostly for making the best homemade soups. Get this. You can add the ingredients and hit the soup button and come back 5-6 minutes laters and it has made HOT soup. I'm not talking like you heated everything to a boil and then blitzed it. The friction from the intense blending HEATS the soup itself. This thing is just awesome.
I owned a smaller Hemisphere model prior to getting this larger, more powerful one. Both were fantastic. This one just fits the bill for all-around best to me.
PS- You can make the worlds best powdered sugar with a handful of regular ol' sugar and a few pulses. That's one of my secret baking tricks now. Much better flavor and no added cornstarch like store-bought confectioner's.
---
To Feel the Burn: Fix Hot Sauce

I'm generally a total pansy when it comes to heat in my food. I whine and complain when I find a lonesome jalapeño seed make it's way into my salsa. With all of that said, I have found something that has turned me to the dark side. Fix Hot Sauce. Hot sauce to me has to be backed with not just heat, but also a truck-load of flavor. I found this company through Instagram, and have been a loyal customer ever since. Having completely lost count of how many bottles I've inhaled, this has become my new ketchup. It goes on breakfast, lunch, and dinner. The flavor is balanced. I seriously can't find a single negative thing to say about it. I generally order a 2-pack of bottles. Yup. Again from Amazon Prime to have it at my door in 1 to 2 days. Ohhhhh, technology. You're a beautiful thing.
---
New Bloggers & Budding Photographers: Canon dSLR + Lens
I get a lot of e-mails asking about photography. Eventually, I'll probably toss up a little series about how I like to do things with my food photography. Everyone has their own unique style and methods. The photography side of food blogging is probably my favorite part of the entire process. When I started blogging, I didn't really have much experience with this type of photography. I did a bit of landscape and portrait training in college, so I knew how to use a camera's manual settings fairly well, but once you put a plate of food down the game just changes. Talking with and learning from other bloggers about how they prefer to shoot has been one of the greatest joys of blogging.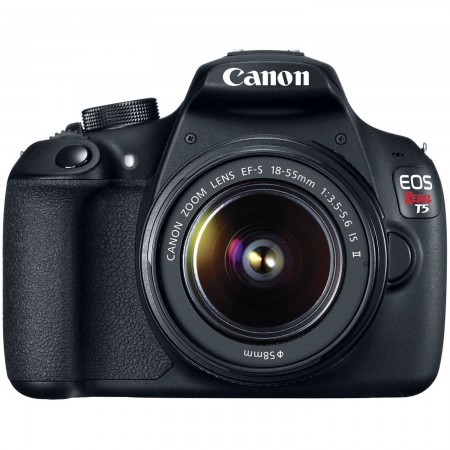 I'm a strong believer that one of the absolute best gifts for a creative type is a nice entry-level digital SLR camera. I prefer Canon because its what I started with and know the most about now. A solid camera is something that you can have for years and years and years. I used my multiple Rebel series cameras for years before upgrading to the Canon 6D.
For the new photographer, a simple Canon Rebel Series camera is perfect. Like most people, I started with the Rebel Series cameras and have no complaints. They are great to learn on and can take some seriously beautiful photos. I recommend something like a Rebel T5 to start with. At the time of posting this, the T5 that I found on Amazon is less than $300. I've had fantastic luck with official Canon refurbished, too. They come with the same warranty that a new model does.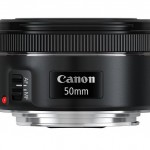 A bit of advice… Get the body only (no lens) and buy them a very simple 50mm lens. This was the best thing I ever did to improve my photography. the fixed (not zoom) 50mm lens forces you to learn how to adapt to your surroundings and put more effort into the camera settings themselves, improving your understanding and photography efforts drastically. The lens will be of much better quality than a kit lens, leaving you with even better photos in the end.
---
Bakers Gonna Bake, Bake, Bake: Cook's Illustrated Subscription + ATK Cookbook
In this day and age, you would think that print media wouldn't be the most desirable thing to have in the kitchen. I myself have a nice little iMac that sits on the counter. I use it for recipes, ideas, notes, music. It's incredibly convenient and probably the most used piece of equipment in the room. Needless to say, I still love holding an actual book. Cookbooks, print media recipes, and technique explanations are just usually more reliable. There's just something warm and personal about having a recipe in your hands.
Not to say that everyone online is a total liar, but let's be honest. Anyone can publish a recipe and post in the notes that it's the best thing evaaaaah. Two sticks of butter and a bag of pistachios later, and you have a baked disaster on your hands. Printed recipes and material have generally been tested and tested and re-tested again. They are more reliable. Personally, I learn things much better when they are in a book that I can totally deface with my set of colored highlighters. I'm not saying to unsubscribe from my blog recipes, but it's nice to have a few solid books on hand. It just works!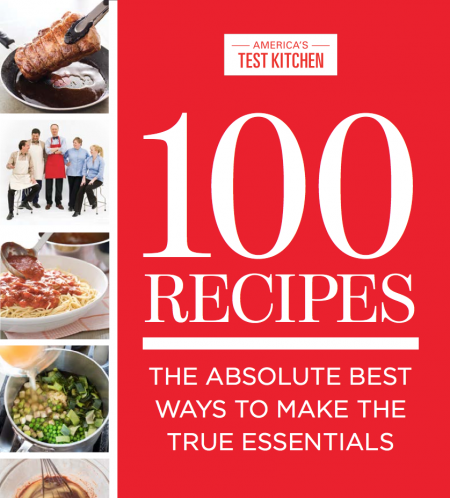 Cook's Illustrated magazine subscription is a great gift for the food-lover. I recently picked up a copy of America's Test Kitchen's latest 100 Essential Recipes book and haven't been able to put it down. Even with being someone that is pretty comfortable in a kitchen, this resource has been great. Learning some basic, tried-and-true recipes and techniques is the best way to up your home chef game.
---
Oh la la! For the Pastry Buff: Marble Pastry Board
Pastry is by far my favorite thing to make. I love, love, love jumping into classic French recipes, trying to perfect each step for a precise result. I think it's probably the scientist in me that loves how meticulous proper pastry can be. I received a marble pastry board (basically a big slab of marble to place on your counter) a year or two back, and it has been one of the most prized possessions in my kitchen since. I've made everything from puff pastry to lemon drop candies to caramels on this board. The cool temperature and ability to distribute heat makes it the best surface for everything delicate. It also happens to make for a nice backdrop for food blog photos.
Tip: Go for the larger 16×20 size as opposed to some of the smaller versions. It makes rolling full size recipes out much easier. It's still less than $50!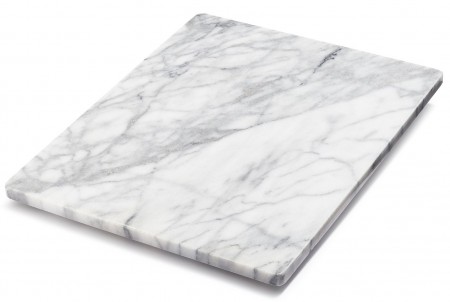 ---
For the Iron Chef: Victorinox Chef's Knife
At nearly $30, you wouldn't expect this chef's knife to be one of the best in the line. This blade is balanced well, sharp as can be (retains it's blade very well), and just an overall excellent knife to have in the kitchen. The traditional model is a bit more simple in appearance, while the rosewood version may be more pretty for gifting (still quite cheap for a great knife). The rosewood is the one I use most often in my own kitchen. Either way, both are perfect options for putting a great quality tool into a food-lover's hands.

---
Is Ravioli a Carb? – Repast Maple Ravioli Tray
I ordered this Maple Ravioli Tray by Repast (gorgeous wooden product maker) as a random add-on to my last Williams-Sonoma order. I really just threw it in because it was on sale for less than $15 and looked like something pretty for pictures, to be honest. It arrived and has quickly become one of the more used tools in my kitchen to date. Homemade pasta is something that everyone should jump on board with. It's incredibly simple to make, and the taste is just far superior to anything from a box.
The first recipe I made with this beauty was a butternut goat cheese ravioli. Oh my damn, y'all.Not to brag (to brag), but it was the best ravioli I've ever had in my life. I tossed my pasta through the pasta attachment for my Kitchen-Aid mixer (another priceless gift idea) and laid out a sheet on the tray. Filled the little wells with the butternut mix, laid another thin sheet on top, went over the top with a roller. A quick trim and these perfect little homemade ravioli were nearly ready. Something so simple, but so absolutely perfect. I'll never stuff another ravioli by hand again.
---
---
Those are some of my favorite things that I've added to my collection during this past year. Whether it's a last minute Christmas pick, birthday gift, or a just-because (those are the best) thought, your loved ones will be beaming to find any of these in their hands.
Have a great holiday! Be sure to come back and visit us in the new year to bust those New Year resolutions. 😉
I'd love to hear what your favorite gift goodies are!
Comment below and share with us all.